Archive for July, 2019
Monday, July 29th, 2019
Google My Business page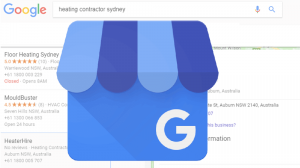 Google constantly tries to help its users on claiming ownership of their business listing, this being one of the most vital segments of any smart SEO strategy. The others are verifying and optimizing Google My Business listing.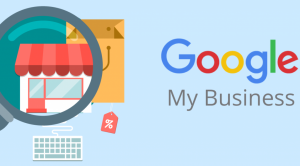 The information available on Google.com/business is pretty straight forward, anyone can understand how to take charge of what users see when searching for your online shop or business.
Google Business includes all the necessary tools to update your Business Profile or to build a brand new website, and thus start engaging with your clients by phone, tablet or personal computer. And everything is for free.
Here is a useful tutorial from the Youtube account of Google Small Business that shows you the exact steps to take in order to request management access to a Google My Business page. We suggest keeping an eye open on this account, subscribing to it will help you understand more and more features of the Google Business system, including how claiming ownership works: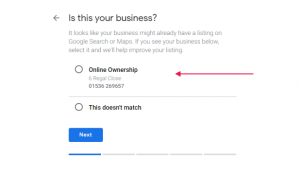 It's important to know that business owners or authorized representatives are the only ones capable of verifying and managing their own business information on Google My Business, but anyone can share management access to any listing by adding one or multiple managers.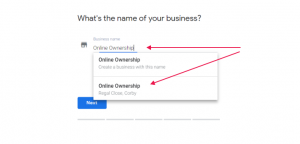 These are the exact steps that you must take for claiming ownership on an already verified Google Business listing:
Go To: business.google.com/create

Start: Typing in the Businesses Name

Search for a business name

Select the correct business

You'll see a message saying someone else owns this business

Click: Request Access

Submit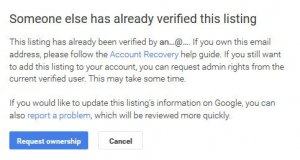 In the unlikely situation that someone else has already claimed your Google Business page, you will simply have to find out who owns it and send a transfer ownership request to by email.

In case a former colleague or employee has claimed your business page, you can take ownership if you can still access that company email account, which may be tricky at times.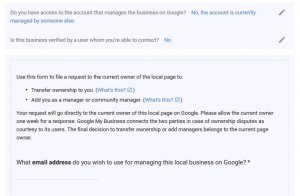 Google knows this. In case you won't be able to contact that person or find out what their email was, you can relax, as Google will simply take care of it for you. You have to fill out a form and wait approximately one week for everything to be taken care of in your direction.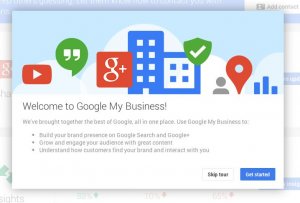 There are instances when requests are denied. If your ownership request won't be approved, Google will notify you by email and also when signing in to your Google My Business account.
You will still be allowed to suggest an edit to the listing or, in some special cases, appeal Google's decision.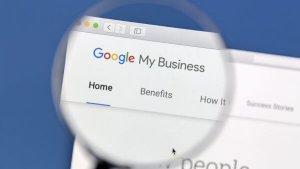 If the decision will take too long and you won't be hearing from anyone after 7 days, you might be allowed to claim the listing yourself. You will have to sign in to Google My Business and look for a Claim or Verify button on your dashboard. In case you won't see an option to claim the listing, it means that t's not eligible to be transferred.
Once your Google My Business Page is verified and your ownership is set, you will have to optimize it for SEO. The success rate of your visibility ranking in local search results is crucial for the success of your business listing.
Here are a few tips to help boost your SEO and UX and gain more and more success with your business.
Tags: business, claiming ownership, google, google business, google my business listing, listing, optimize, search engine, seo strategy, verify
Posted in News | No Comments »
Tuesday, July 23rd, 2019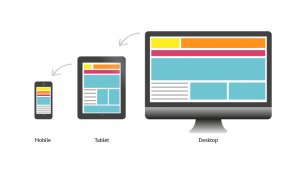 Developing a website is a crucial part of establishing a modern business, as shopping has turned into an online experience. Offering a great user experience is probably as important as the products you're offering for sale and it should be on top of your online to-do-list.
Here are a few simple and practical ways in which your website can provide a superb user experience (UX) that will, in turn, boost your sales and SEO at the same time. It's all connected, regardless if you have a website, an e-commerce site or just a blog.
Website structure is often overlooked, although it represents the basis of a site's SEO performance. It's not easy to understand how a great site structure can also be SEO-friendly, but after giving your visitors a meaningful and valuable experience you will surely be rewarded SEO-wise.
Once a customer visits your site, scrolls through different pages or categories and understands what the website is all about, the result is always the same. The customer gets what it wanted to begin with.
First off, your website should definitely be as responsive as possible and also mobile-friendly. People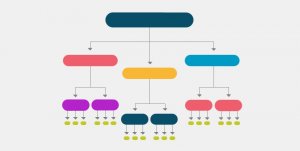 browse the web mostly with their phones so going mobile-friendly will ensure better visibility for your site. Without responsiveness, your online business will simply cut down on getting maximum customers. You can test this vital element online, there are many browser-based responsiveness tools available compatible with the most used browsers in order to provide a clear preview of your website on the desired device.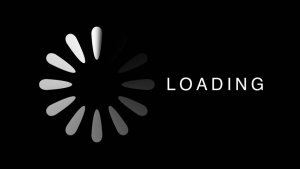 Next, you should definitely focus on the time it takes your pages to load. If the page loads too slowly, it will annoy your customers which will, in turn, ruin your conversion rate. Page loading time is a vital UX element as it determines whether a visitor will return or not to your website. If you're using a WordPress platform, for example, we suggest following one of the multiple speed-up guides available online. Don't underestimate the hosting server, either as it plays a huge role in your page loading time.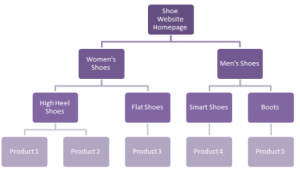 A poor site structure will never get site links and those represent a great SEO advantage. Increasing the level of navigability of your website, this ultimately raises your brand awareness and clickthrough rate. How does your site obtain them? Google's algorithm automatically gives out sitelinks based on a website's structure. Getting them should be your next step.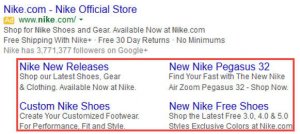 Now, let's focus on your website's hierarchy, which should be logical and simple, while each of your categories have to be different and unique in their own way. Your main categories shouldn't be more than seven, unless you're running a highly complex business. Always balance the number of subcategories in each category in order for them to be as equal as possible. Your URL structure has to follow your website's hierarchy logic and this will ensure better SEO results.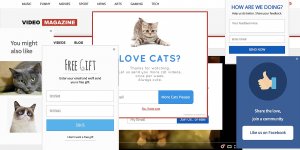 Last, but not least, always keep in mind that people enjoy being around pleasant looking things, including visiting websites that are not just useful to them, but also aesthetically satisfying to look at. So try not to develop a website that clearly shouts for attention, with multiple animations, gifs, content that's disorganized and/or popups… Which are useful, but can be annoying and come in the way of pleasant UX. Not to mention the clutter that they create, which results in poor business.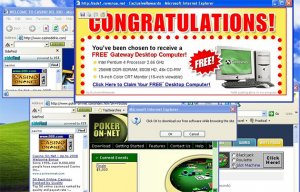 If your product is as good as you believe it is, let your website design do the talking. When you'll clean out all the unnecessary elements of your website, you will gain a much clearer interface and offer a valuable user experience to your visitors. They will definitely take action on your site and come back for more business in the future.
Tags: app, e-commerce, google, justapplications, mobile friendly, search engine, search engine optimisation, seo, site, user experience, ux, website, wehostit
Posted in News | No Comments »
Monday, July 8th, 2019
Small and medium-sized businesses should start placing app development on the top of their to-do-lists, as shopping is evolving faster and faster towards an app-user market.
A recent survey of Statista showed that 51% of consumers access a mobile app up to ten times each day, while 16% use apps for as many as 50 times a day. Another interesting survey, this time of comScore, showed that 70% of young consumers (between the ages of 18 and 39) use their phones to research a product before making a purchase. And seeing that a website or search engine won't provide the same on-the-go experience as a mobile app, most consumers use applications to find coherent data quickly and efficiently.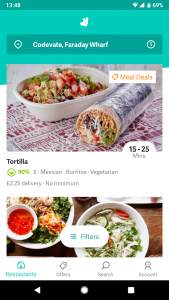 Apps help users gain access to reviews, unique deals, tailored content, instant push notifications alerting them to key issues and so on, which in turn helps businesses gain an increase in engagement. Fundamental issues such as confirming a purchase or booking a hotel reservation can now be completed in just a few clicks.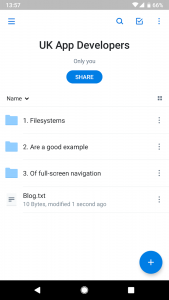 There are multiple types of applications available for development, such as Native apps (designed for a single, native mobile platform such as Android or iOS). Or Hybrid apps, (a combination of native and web apps, work across many mobile platforms and operate similarly to native apps).
All of them providing different types of navigation patterns, such as Hamburger Menus (3-bars, collapsed view), Tab Bar Menus (as found on YouTube and Spotify, offers increased visibility) or Full-Screen Navigation (one page of the app is almost entirely dedicated to navigation and expanding expand navigation icons exposes extra menu options) that help users find what they are looking for in no time.
The mobile app market is changing at a rapid pace. Many businesses have recognized the advantages that apps can provide. They can basically streamline the user journey and encourage consumers to commit to a purchase or inquiry. They also enhance the customer value chain with unique and personable experiences.
Mobile applications provide valuable insights into user behavior. This enables businesses to serve more relevant, highly targeted messages that drive engagement, revenue and cultivate customer loyalty. Just think of shopping as an experience – as we know it. It changes in front of our eyes, it's becoming more and more virtualized. That is why UK app developers can offer a great deal of visibility to online businesses because nowadays brands are exposed to customers in multiple formats.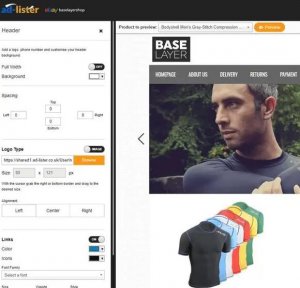 It is recommended to sell on multiple platforms, Omni-channel, as opposed to just one dedicated store or website. Ad-Lister is a good example of an application which was developed in the UK that helps businesses to keep up with consumer trends. The application allows sellers to list and manage their products online across multiple sales channels. Setup is done easily by importing the products from eBay, Amazon or Magento.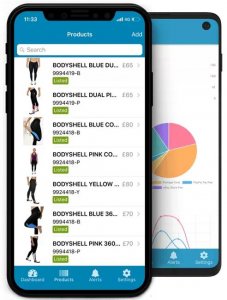 One of the big advantages Ad-Lister brings to the table is the fact that it allows users who spend time in between actual shops and warehouses to quickly add products on eBay using a barcode scanner which uses eBay's Catalogue to automatically fill out the product details by simply using the mobile app.
The mobile application can also be used to take pictures of the products for sale and upload them to Ad-Lister. The application also helps sellers save a lot of time with the push notifications received after each finished task.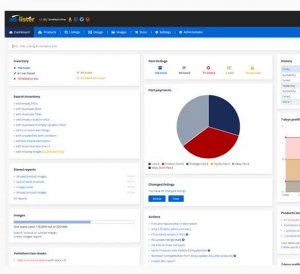 Even listings designs for multiple sales channels are available, as Ad-Lister comes with a built-in Template Builder that allows sellers to create listing designs in a matter of minutes. Creating eBay listing templates has never been easier – just drag and drop the desired elements on the listings and add custom campaigns such as Best Sellers and Related Items to promote those products. Then the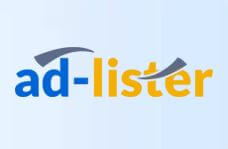 design can be applied immediately to thousands of live listings with just one click.
The eBay listing template builder allows you to choose from a selection of mobile-friendly eBay listing designs and customize them to meet the seller's requirements.
By using these attractive mobile responsive listing templates users increase sales and stand out from their competitors.
Tags: app development, appl;ications, apps, developers, development, just applications, mobile apps, native apps, online businesses
Posted in News | No Comments »
Monday, July 1st, 2019
Instagram is on the brinks of becoming more and more of a commercial app with its Checkout feature, that will enable users to purchase fashion and beauty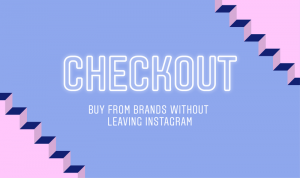 products directly within the app.
Although the tool is in its Beta testing period still, it will surely pave the way towards the future of social media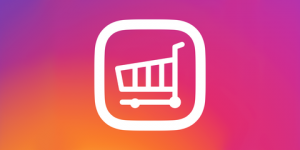 marketing and social media businesses. Adidas, Dior, Huda Beauty, Kylie Cosmetics, Nike, Warby Parker, H&M, Burberry and Zara are just a few of the companies testing it.
The feature is only available in the U.S. and on mobile devices for now, but Instagram representatives announce that it will soon become available to its worldwide users.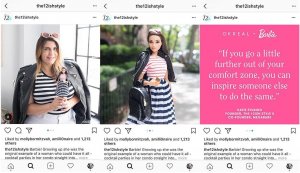 The principle is simple. When you find a product you love, you can now buy it without leaving the app. US users can tap on a photo of influencer Katie Sturino, for example, to see that she's wearing a $45 TechSweat crop top from Outdoor Voices in size XL, check out other influencers who have worn it and buy it without ever leaving Instagram.
Users can only shop the posts of about 50 influencers and publishers, including Chiara Ferragni, Gigi Hadid, Kim Kardashian West and Vogue.
There are over 130 million people who tap product tags every month and Instagram has introduced product-specific tagging to quickly identify and hopefully buy those products directly on the app.
"When you tap to view a product from a brand's shopping post, you'll see a "Checkout on Instagram" button on the product page. Tap it to select from various options such as size or color, then you'll proceed to payment without leaving Instagram. You'll only need to enter your name, email, billing information and shipping address the first time you check out.

Once your first order is complete, your information will be securely saved for convenience the next time you shop. You'll also receive notifications about shipment and delivery right inside Instagram, so you can keep track of your purchase", Instagram announced via press release.
Obviously, the role of influencers is huge and covers a large part of the future of Insta-shopping. This is only the beginning of innovation for Instagram in terms of shopping.
The Checkout feature will help influencers close the loop between inspiration and purchase, and to help brands better assess just how much their influencer marketing spending is converted to sales. According to Launchmetrics, nearly 80% of fashion, luxury and cosmetic brands work with influencers. 
It will be interesting to see how Instagram will be integrated into shopping applications or as a channel for online commerce and how the social media platform will act in comparison to Amazon, eBay or other shopping platforms.
Tags: app, app development, application. tool, checkout, checkout feature, influencers, insta-shopping, instagram, instagram checkout, new feature, shopping
Posted in News | No Comments »