Archive for August, 2019
Tuesday, August 27th, 2019
Life-saving apps
Beyond the addictions that apps and smartphones can create, these can also help save lives. Often in an intuitive way and mostly for free, these life-saving apps are always good to have by your side.
There are many types of apps that can be considered as life savers. These range from first aid apps that provide medical emergency information, to suicide prevention and disaster awareness apps.
Where can I find these life-saving apps?
While the App Store and Google Play have their share of exciting apps and games, there are also great utility apps out there that can serve more serious, possibly life-saving purposes.
Here are a few examples of apps that have saved lives in the past, and can prove to be extremely helpful in those critical, unexpected situations:
This app is built by the American Red Cross, and is an ad- and clutter-free first aid app. It is a great resource if you're looking to learn about basic first aid, disaster awareness, or need immediate emergency aid. It provides users with basic first aid lessons for a variety of topics, accompanied by videos, diagrams and FAQs. This life-saving app has contains an Emergency tab that provides condensed, easy-to-follow instructions, as well as a big red button for calling 911. Additional features include disaster preparedness tips and checklists, as well as links to other American Red Cross Apps and resources.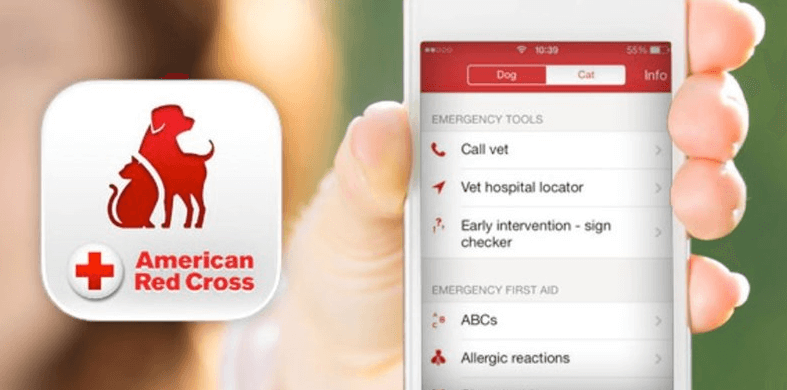 We can't omit our fluffy little friends, can we? There's an app especially designed for our beloved pets that has and will definitely save lives in critical situations, if used correctly.
The Pet First Aid app by the same American Red Cross provides a wealth of information on potential emergencies and hazards for your dog or cat. It is complete with tutorial lessons and also quizzes to help you remember these tricks. There are also tips for keeping your pet safe in different kinds of critical situations. Additionally, the app allows users to store their vet's contact details for easy access, as well as multiple pet profiles for you to store your pet's medical information.
If you have a pet, we highly recommend checking out this app, it might prove useful!
Life360 (Android, iOS)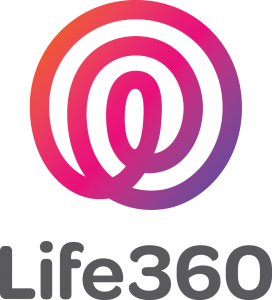 Life360 is another modern life-saving app that helps families connect and rescue those who are in peril. You can create a private network to know about each other's locations and safety. This app can be useful for people who are caught in the middle of a disaster and want to contact their loved ones quickly.
While this app isn't specifically made to help the actual user, it is definitely one of the most important live-saving apps. With a simple interface, this app allows users to make donations through the United Nations World Food Program (WFP) to feed children and families who suffer hunger. The smallest donation that you can give in the app is about £0.50, which is WFP's average worldwide cost of feeding a child. It also gives the option to select from various campaigns. I.e.: You can select which country to focus on, etc. and also give the opportunity to make a one-time or monthly donation. It also interfaces with social media to allow users to promote charitable donations.
The virtue of this app is that it makes it very easy to donate, whether it's a small or large sum, so that everyone can chip in. If we have a smartphone, it's hard to have an excuse not to give at least one meal to a soul!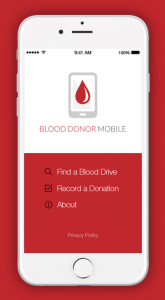 Yet another Red Cross app, Blood Donor (Android, iOS), makes finding Red Cross blood drives and setting blood donation appointments a quick and easy process. In addition to making donations easy and providing notifications and reminders for appointments, the app also incentivizes blood donation by adding a system of achievements for your donations. There are a variety of vouchers and rewards for donating as well, so you really have all the reasons to grab this app and start donating!
These are only five of the most important and helpful life-saving apps that we have showcased today. We always have our smartphone with us and with such a large variety of useful apps, we would be hard-pressed not to use them. Apps have slowly started becoming a part of our day-to-day life, and now there are apps that can actually save our day-to-day life. The safety of our lives and especially our beloved ones is of utmost importance.
We have always valued safety greatly here at Just Applications and we have put our heart into every app that we have built. With over 10 years of experience in developing custom apps, we are confident that we can fulfill all your needs.
We don't just develop apps – we build them with love.
Posted in Apps, Mobile development | No Comments »
Monday, August 19th, 2019
Technology makes the world go round and sometimes it can make you feel nostalgic. Remember when you used to have a Dial-up internet connection and when someone started talking over the phone you lost connection to the internet? We've come a long way since then. Let's delve deeper and take a quick glance at the evolution of mobile applications.
Given that technology is constantly evolving, our mobile devices are getting more and more powerful, embedding newer and newer features. Your devices now have AI-controlled personal assistants, you can just talk to your devices and use them to manage your day to day tasks.
Mobile applications are no exception. Apps have evolved a lot since the early days, you can now pay using your phone, video chat with multiple people, scan products in the grocery store with the touch of a button.
Now you're wondering how did this all start? Let's take a look at the awe-inspiring evolution of mobile applications.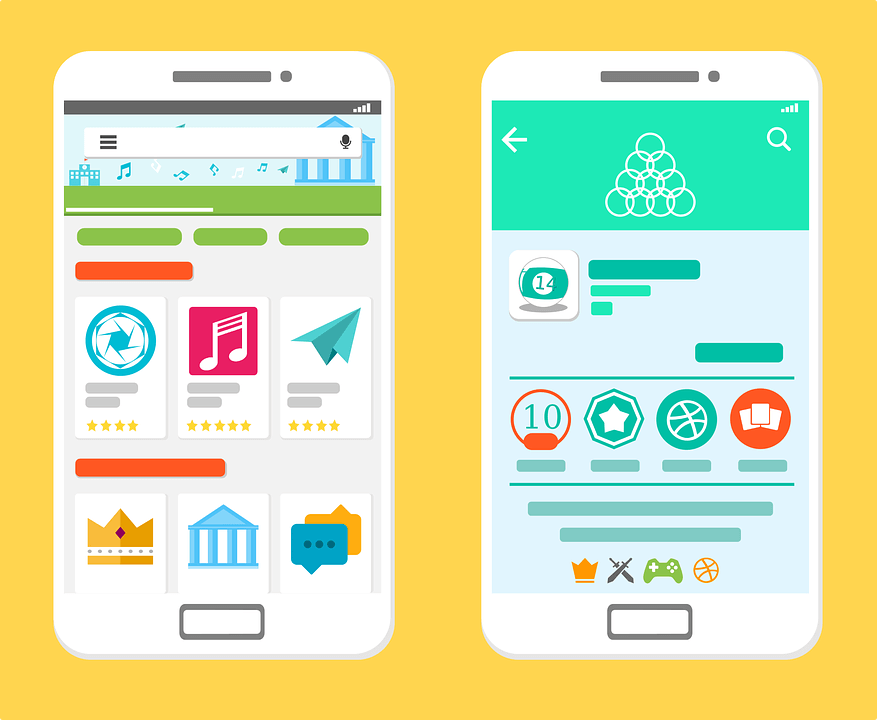 The history of mobile applications
Everything began with the first smartphone ever to be launched for general use by IBM back in 1993. The first-ever smartphone was equipped with features like a calculator, world clock, calendar and contact book and all of this was coded in Java.
The next major achievement in the field of mobile application development can be associated with the Blackberry – it took mobile applications to the next level. The Blackberry came with built-in emailing, arcade games, ringtone editors, a to-do list and many more. These applications are the ancestors of the mobile apps we love and use today.
The next major milestone when it comes to applications can be marked with the launch of the first-ever iPhone – back in 2007. This was a big deal for most of us. The iPhone dramatically changed the mobile and mobile app history. That was the time when most people decided to say goodbye to physical keyboards and embraced the new multi-touch screen technology.
Before the iPhone came out, smartphones were big, clunky devices, half keyboard, and half screen. Full websites didn't run on mobile devices, so companies were forced to build weak, mobile versions of their sites.  Apple changed all that – but at what cost? It actually took Apple 150 million $ and two and a half years to develop the first iPhone.
Although by today's standards, the first iPhone looks like a primitive brick, it stands as a reminder of how far technology and mobile application development has come.
There's an app for that!
The famous phrase was trademarked by Apple back in 2009. However, the term "app" became the most searched term and even "Word of the year" in 2010. Apple's lingo is used worldwide today to describe applications on many devices.
Two camps
Today, mobile users are mainly divided in two camps: iOS users, and Android users. While Apple was the first company to bring the concept of the modern touchscreen smartphone to customers, the iPhone's market share drastically dropped since it was first introduced.
In 2010, Android overtook iOS in market share, becoming the world's most popular mobile operating system. Today Android maintains over 80% of the global market share, making it the most popular mobile operating system.
There are two dominant marketplaces out there from where you can download your apps based on the operating system on your phone:
Both the App Store and Google Play were first launched back in 2008, they both contain a large variety of apps which allow their users to use their smartphones in different ways.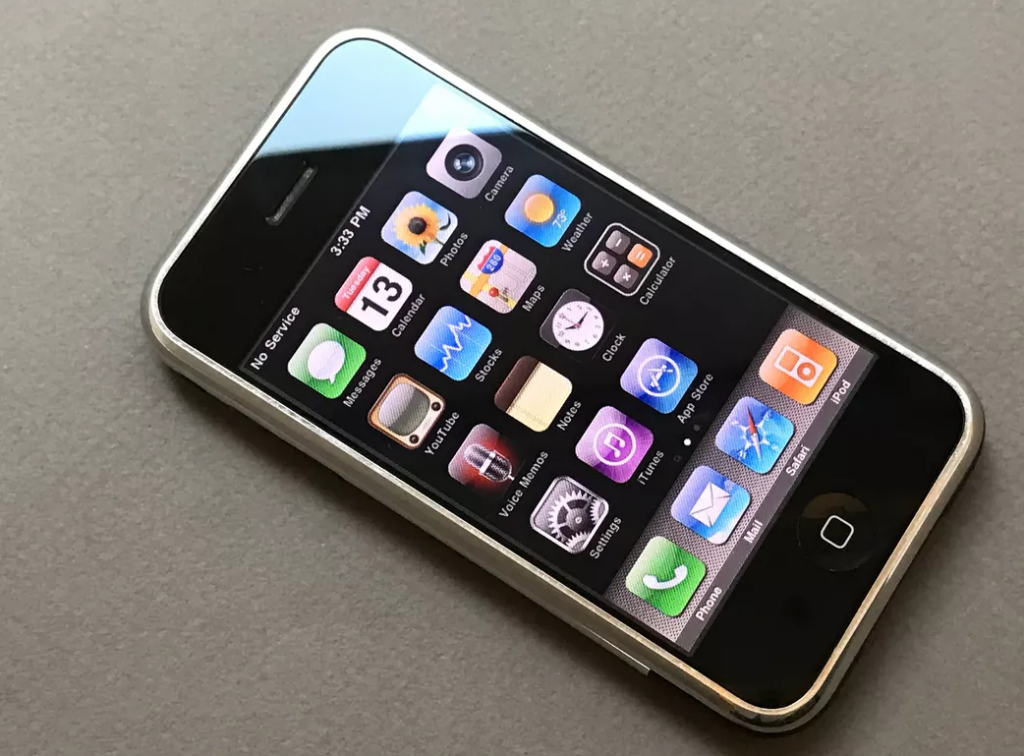 Mobile applications today:

Today's apps have come a long way compared to the first ones launched – we are spoiled with great experiences and freemium models in exchange for the historical value of our data. Free applications are the most popular ones, but we like to pay for meditation apps that keep us centered and the music apps which allow us to cut out ads and listen to our favorite songs wherever we go.
Whether we're talking about entertainment, communication or business, mobile applications have become our individual assistants, they offer a way to escape from reality from time to time.
Statistics show that in 2018 we have spent an average of 3 hours and 35 minutes a day on our smartphones. 90% of the time we spend on apps, such as Facebook, Instagram, Pinterest and other apps which are associated with social platforms.
Over the years, JustApplications has had the chance to build and design a large variety of apps, some were made to save lives, others to keep users entertained. We've built apps to help business owners to manage their inventory more smoothly, we've built apps for hospitals and even for companies that are about bringing clean water to 3rd world countries. There is the magic behind bringing ideas to life, and although we don't know where mobile applications will take us next, we are up for any challenges.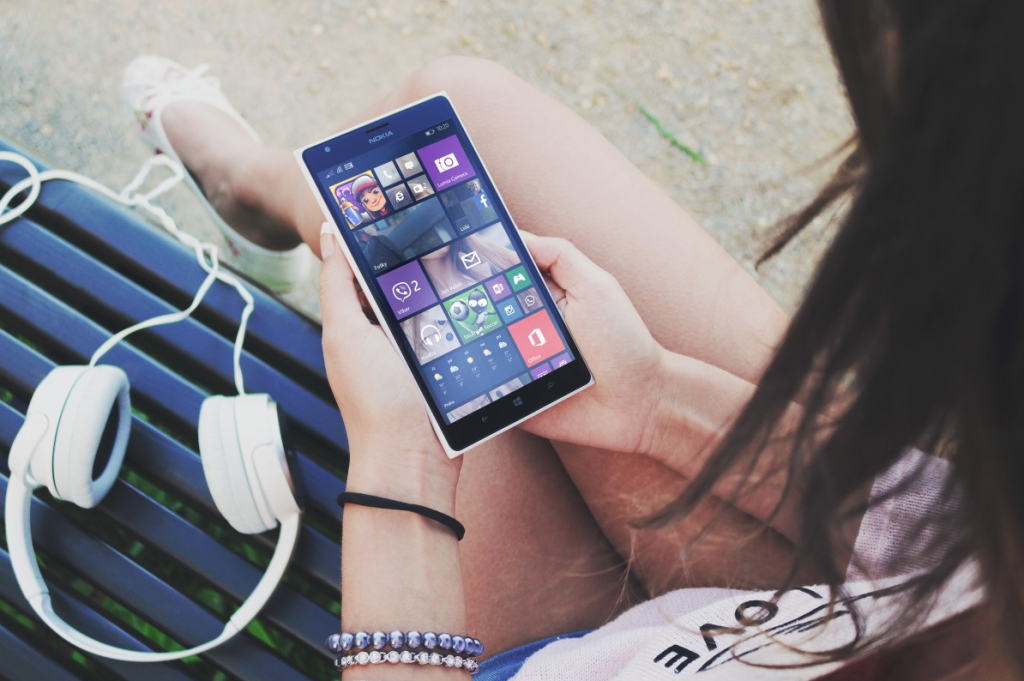 We hope that you will have the chance to bring your new ideas to life together with us and our award-winning designers and developers. We can't wait to hear from you!
Tags: apps, mobile apps, mobile development
Posted in Apps, Mobile development, News | No Comments »
Wednesday, August 14th, 2019
The top ten technology trends are all about building the intelligent digital mesh:
How artificial intelligence is driving everything that we do across many systems going into the future
How the digital world is bringing the virtual world in the real world together into a new digital reality.
The complexity of connections how the mesh is connecting people, connecting processes, connecting things together in new and interesting ways.
It's the convergence of all of this and using it to support a continuous innovation process.
1. Autonomous things –  the first trend on our top ten technology trends list.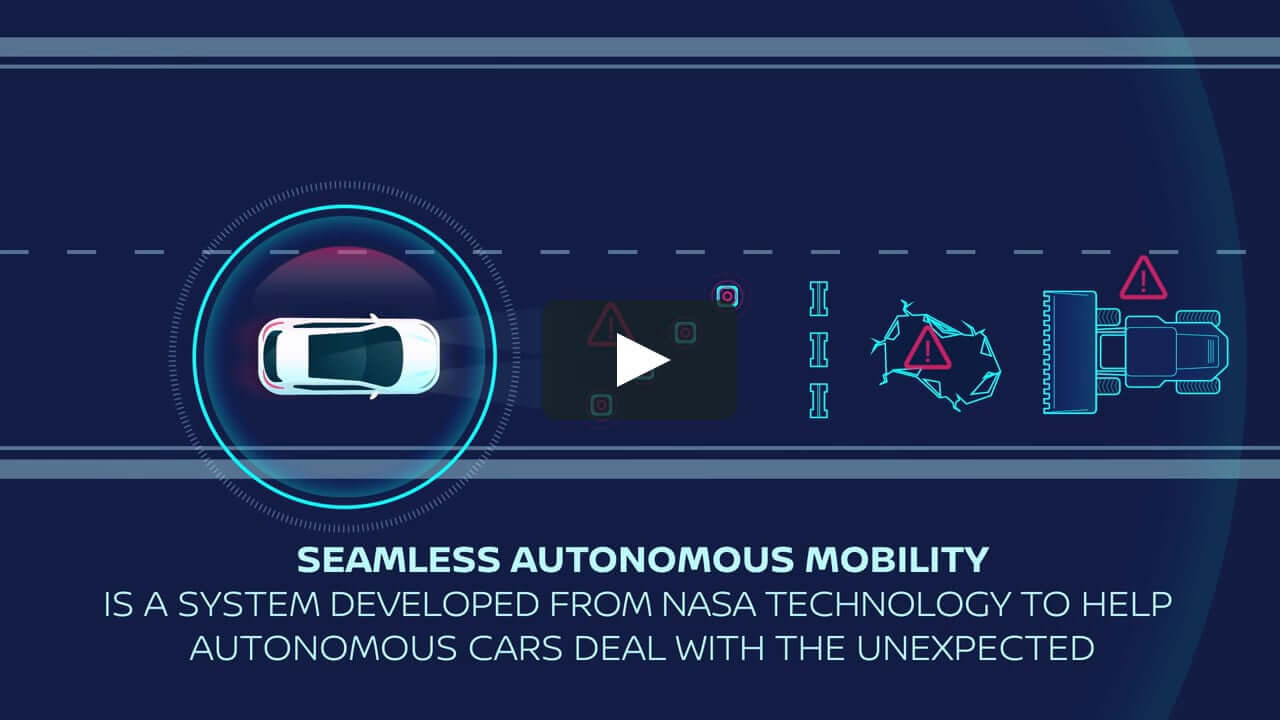 Autonomous things is about using AI technology to drive new capabilities in hardware and software systems.
On the land with autonomous vehicles
In the air with drones
And even on the sea with autonomous shipping.
When we look at this world of autonomous things, it's not just those Hardware systems it's Software as well. So we're gonna see autonomous things in the digital world with intelligent agents working on our behalf.

Augmented analytics is about not replacing people with AI systems but augmenting people – specifically with augmented analytics it's around the world of analytics and business intelligence, so we're creating citizen data scientists. Imagine a world using natural language interfaces where a sales manager can say what are the biggest issues that are going to impact my sales and whether I'm going to hit quota next month?
The system then can automatically bring together the right data sets, look at lots of different hypotheses around that and come up with insights that you otherwise would not have had.
3.  AI-driven development is the third trend on our top ten technology trends list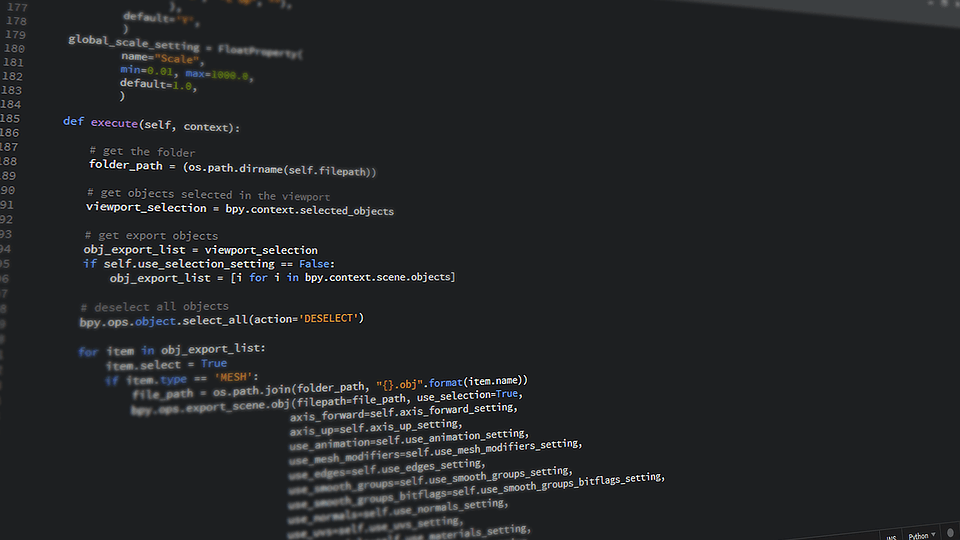 AI-driven development is about using AI in the context of the development process. it's about making it easier to create AI-enabled systems. We will eventually see AI-driven automated code generation. We're starting to see automated testing tools and seeing automated model generation as well.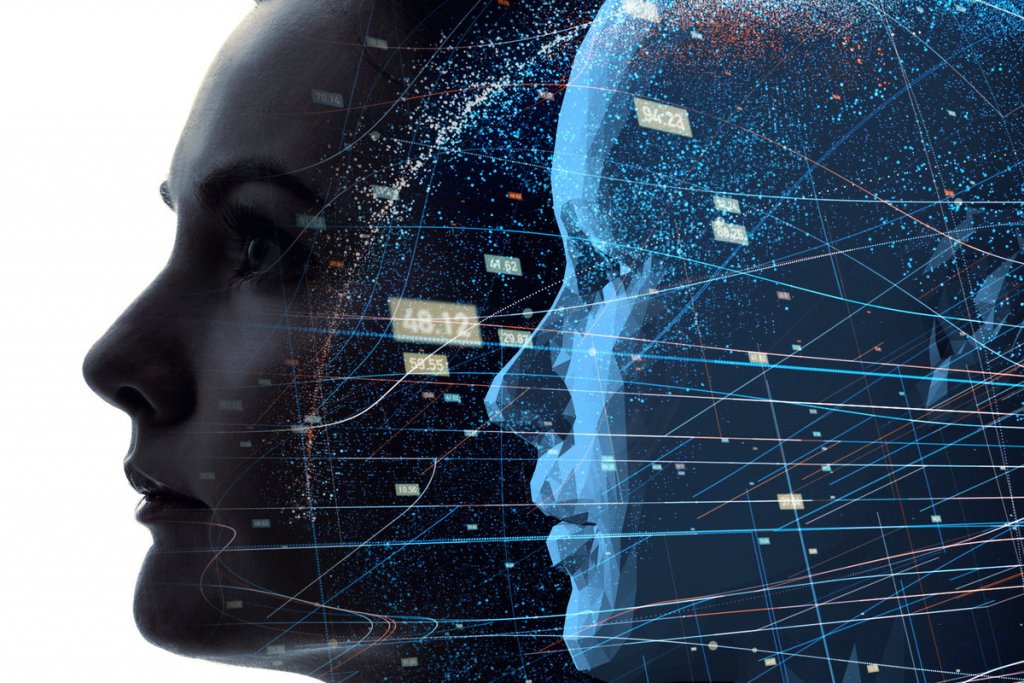 A Digital Twin is a digital representation of a real-world thing that are connected together. We can have digital twins of people, processes, and things. The equipment manufacturers, airlines and others are using this concept of the digital twin to monitor real-world assets and drive significant savings in maintenance and repair and operations areas, and over time we're going to link the digital twins of various processes of people in things together to support smart cities and similar initiatives.
5.  Empowered edge is the fifth trend on our top ten technology trends list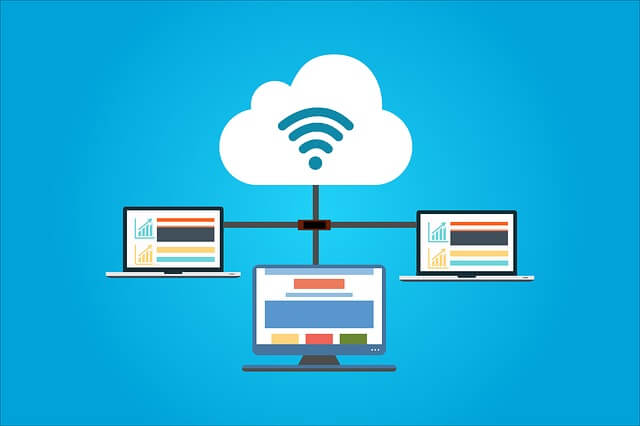 Empowered edge is all about how we're driving greater capabilities into those edge devices.
There are three key things that we're looking at here:
Number one is cloud to the edge – looking at how cloud computing is not competing with the edge but we're using cloud architectures to deliver capabilities and manage capabilities out to the edge.
It's also about actually empowering those edge devices with AI chips greater compute capabilities more storage
And finally, it's about communicating to the edge so things like 5g that are going to start ramping up next year and growing over the next five years are going to really drive edge computing.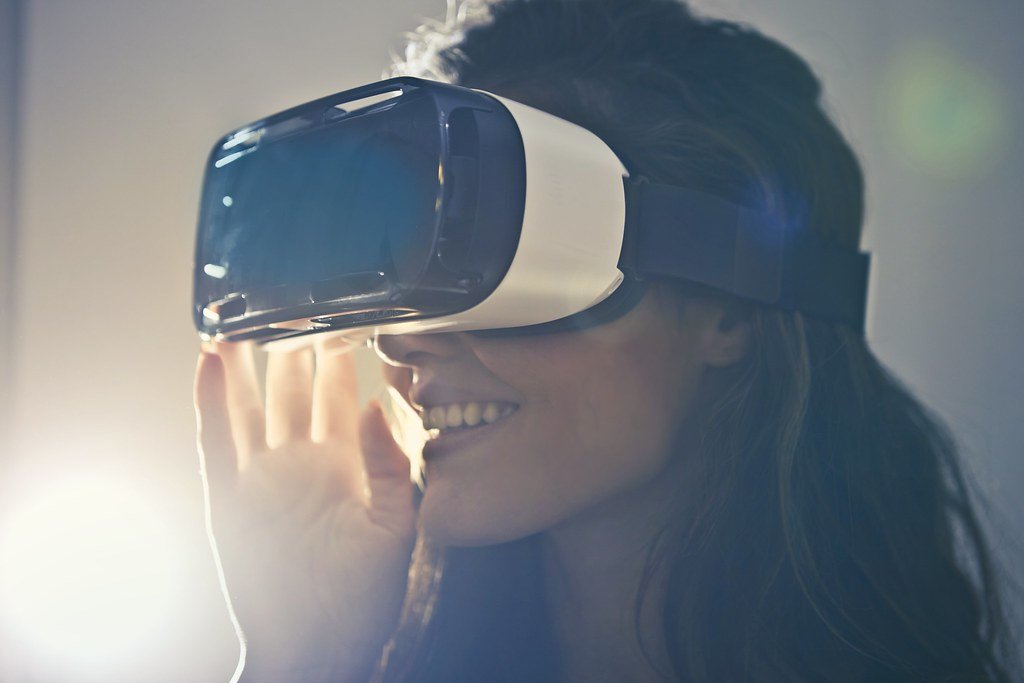 Immersive experience is all about how humans interact with the digital world. How we perceive the digital world is changing, and this is the world of augmented and virtual and mixed reality something like remote assistance, we see companies using this to say have an expert engineer work with somebody in a remote factory to get a piece of equipment back online saving millions of dollars  because of the production line is not down, but it's also about how we interact with the digital world and this is where we see various conversational platforms through smart speakers and chat BOTS and things like that creating customer service agents etc .
7. Blockchain is the seventh trend on our technology trend list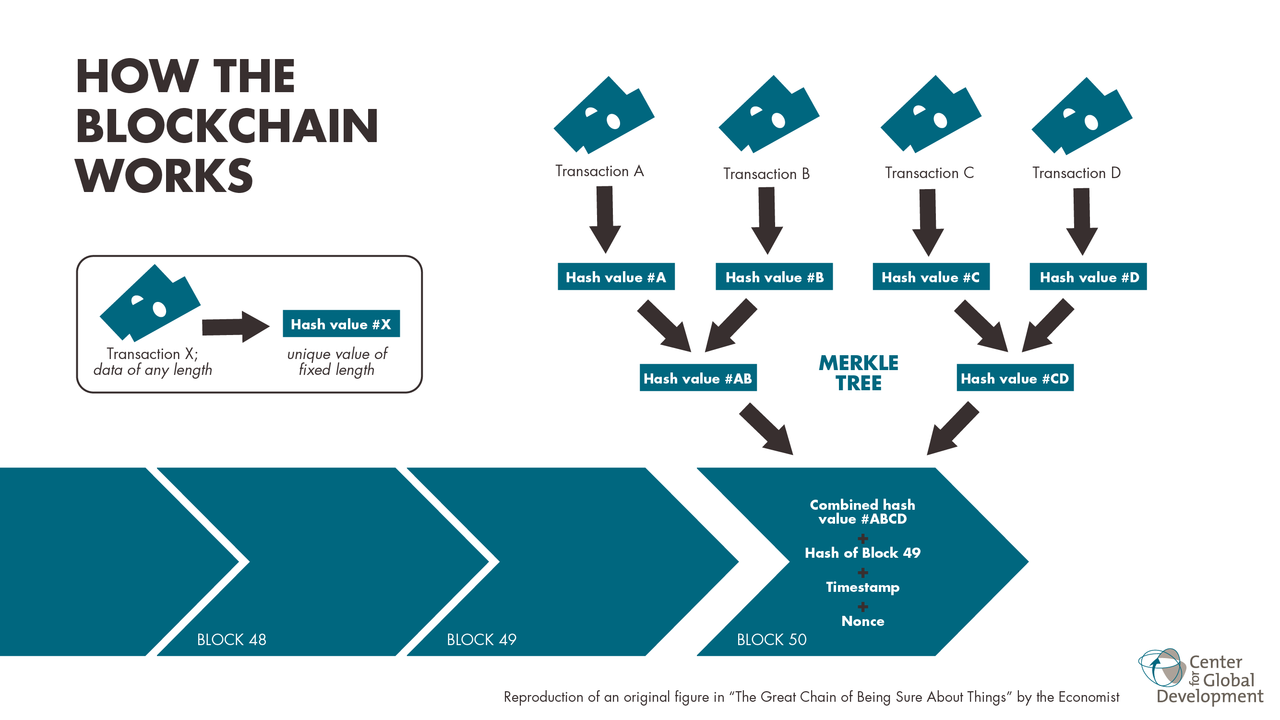 Blockchain is a ledger, but it's a shared ledger, a distributed ledger an immutable ledger with an algorithmic-based trust model to validate the transactions that are going in the ledger. The key value proposition around blockchain is reducing business friction and technology friction as this ledger is independent of individual applications and potentially operating across companies.
8. Smart spaces is the eighth trend on our technology trend list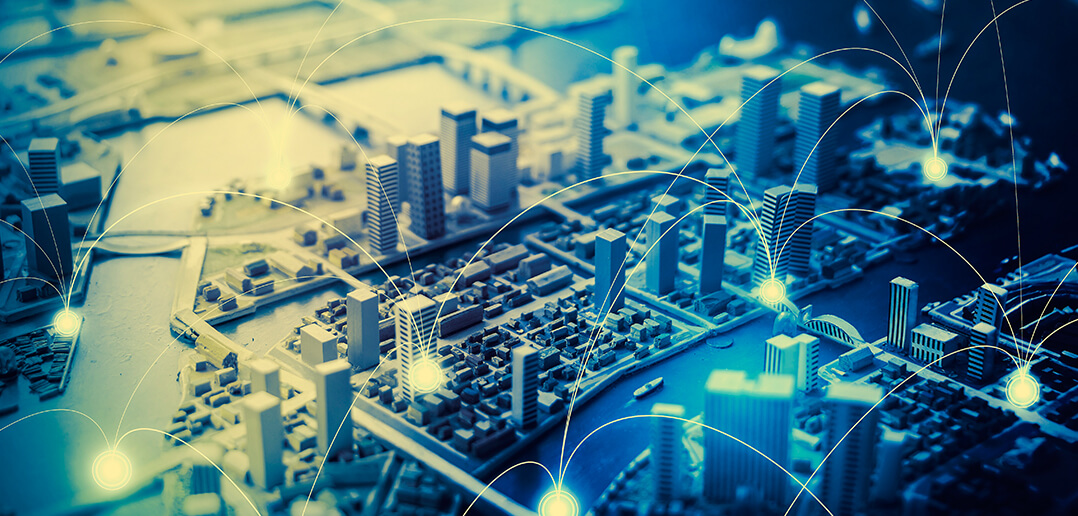 Smart spaces –  creating environments and bring a number of technologies and trends together in an integrated fashion to support targeted persona or user category or a specific industry scenario. Examples of smart spaces include advanced digital workplaces connected factories are smart cities. As we go forward it's not about looking at a smart city with a bunch of individual applications or components, but it's integrating it together to create a digital twin of that city.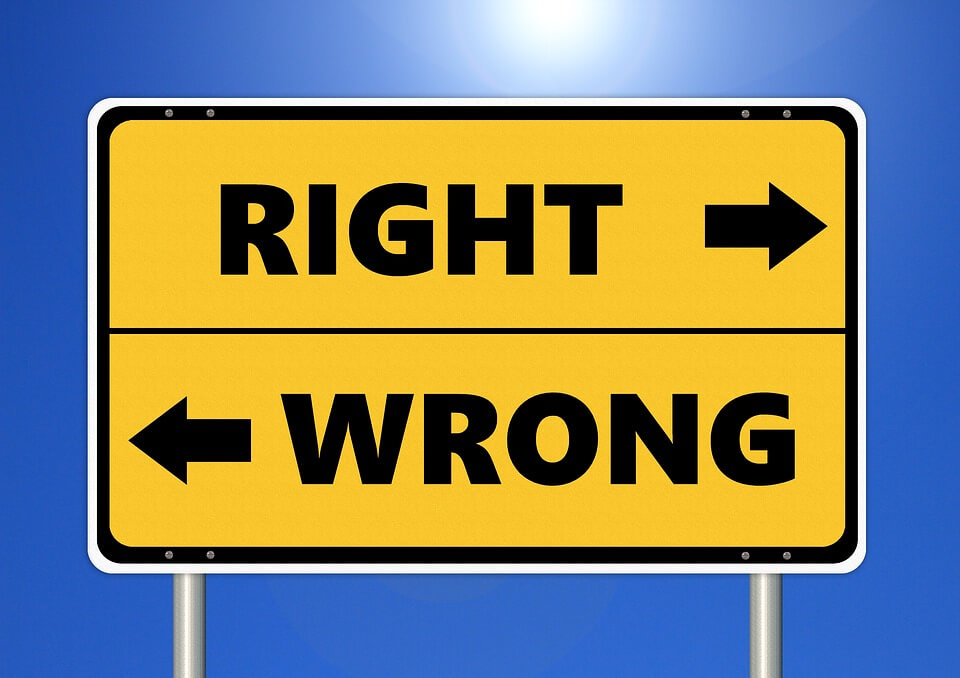 Just because we can do something with artificial intelligence should we? We've seen major privacy challenges – one example is a fitness tracking company that had a cool idea to track where their users were, unfortunately, some of those fitness trackers were used by military people in Iraq and so suddenly information about the location of these soldiers was published on the Internet. Just because we can gather all this
information about people should we?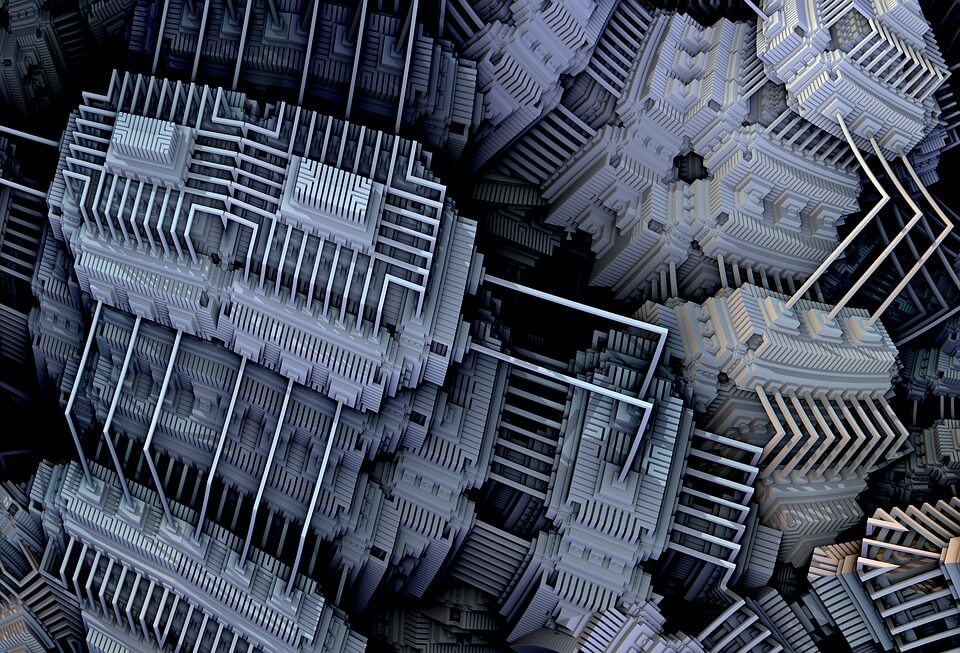 Let me tell you how to think about quantum computing – imagine you had a giant library with millions and millions of books, a classic computer would read all those books in a linear fashion but really really fast. With quantum computing, it's like reading all the books at the same time! Quantum computing has the potential to solve problems in chemistry, material science and other areas that are impossible to solve today.
These are the top ten technology trends that you can't afford to ignore, these are the trends that are going to power your continuous growth in the future.  It's up to you to adopt these new technologies to future-proof your business.
JustApplications has been in the software business for more than a decade – with a team of dedicated and highly skilled developers, there is no task too complicated or too difficult to be accomplished.
Posted in News | No Comments »
Monday, August 5th, 2019

Customized software and off-the-shelf software are the two main options to choose from when it comes to business applications that enhance productivity and efficiency. Small and middle-sized business owners should think about the differences between the two before choosing the option that best fits them.
If your business is designed to target a particular niche, finding solutions for daily business operations, for business development, or for customer service should get in the hands of specialized software designers. One of the major advantages of customized software development is providing the full set of features required to cover the needs of your business.
Let's take a look at the pros and cons of customized software to help you decide whether it is the right choice for your business or not.
Although commercial off-the-shelf (COTS) packaged solutions are often cheaper, being made for the masses results in extra costs over time due to their inefficiencies. Not to mention any ongoing maintenance and subscription fees.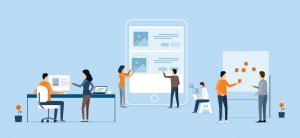 Customized software gives businesses the freedom to use and modify their application to meet the needs and also allows complete control of the software. Custom software will also allow future personalization to meet the company's specific expectations.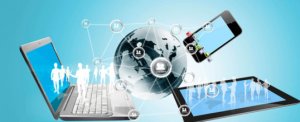 Businesses invest in custom software development to obtain a unique asset, because they have different operational needs or because they can use their technological advantages to differentiate their business from the competition.
Your custom solution is something that your competition can't have. And as long as it's well-designed by your development team you should see yourself getting ahead of your competitors in no time.

Choosing to hire professionals to create and implement customized software means you're only paying for the complexity of the features that are necessary for your operations. And you're not getting anything you don't need. This is a major advantage, but it may also mean higher initial investments and also more time and effort.
Given the extra time to implement, with customized software development you will likely find that you'll be able to use the application for all of its features more efficiently in the long run. Also, keep in mind that COTS solutions are not as easily modified or upgraded as customized ones.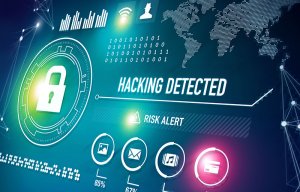 Custom application development companies pay particular attention to security measures, while off-the-shelf software can be more easily hacked. This may lead to access to sensitive business data by using application vulnerabilities.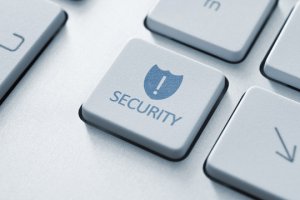 The safety of a business is one of the main priorities of every owner. All companies are focused on long-term relationships with each of their clients, and customized software brings a higher level of data protection.
But on the other hand, you must be careful to choose the right development team. Unprofessional and low-quality solutions may result in blown budgets and missed deadlines, which are crucial for the future of any business. That is why you shouldn't rush when choosing a developer. Overpaying at this stage wouldn't particularly be a problem since it's better than getting a custom software solution that doesn't meet your requirements.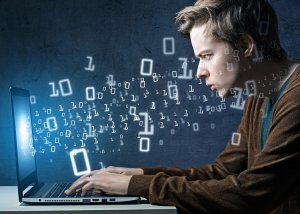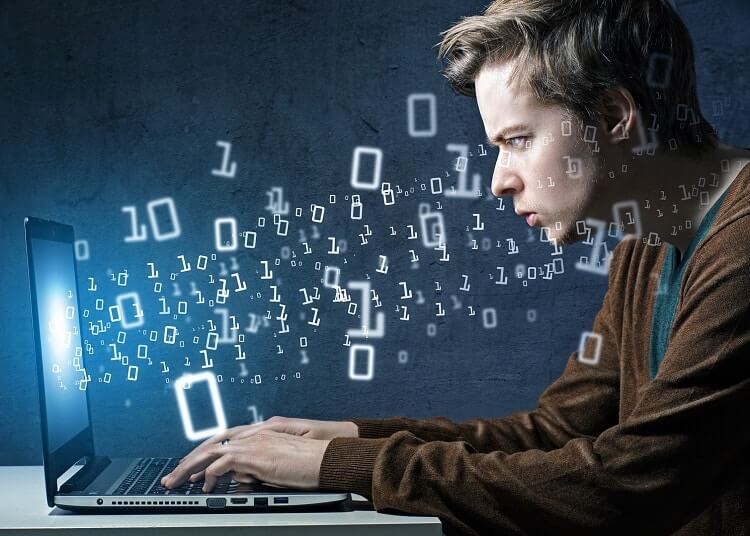 Customized software development gives you the ability to adjust to changing conditions. And in case of need, the development company can always adapt your app to the ever-changing business environment.
Haven't yet decided what would best fit your business' needs? That's okay. building something from scratch is not always easy and there are plenty of hybrid solutions that allow you to take off-the-shelf software and customize portions of the existing framework to meet your requirements.
Tags: business, COTS, custom, custom software, Customized software, just applications, off-the-shelf software, online, pros and cons, software development
Posted in News | No Comments »