Archive for September, 2019
Friday, September 27th, 2019
The differences between Mobile apps and Tablet apps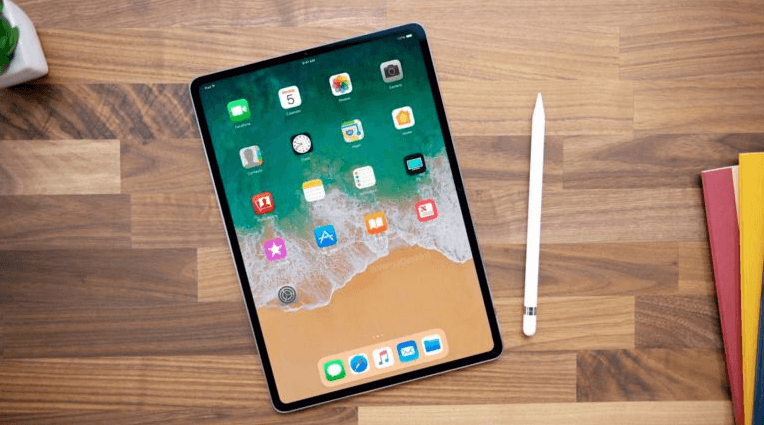 One of the most important differences between mobile devices and tablets is the time that users invest on each device. Tablets might seem like an enlarged version of the smartphone, but they are in fact devices with their own unique audience.
Smartphone usage often consists of glancing at the device then putting it down, whereas tablets are typically used for longer periods of time during a single session. You might end up reading an entire book on a tablet, which could mean dozens of hours of usage.
Let's give a few examples: You would use a tablet for reading, watching movies and YouTube videos or even for design. These are all activities that take up a lot of time in comparison to mobile devices. While you could use your phone for these activities, tablets are much better suited as the screen is a lot larger. You would probably use your smartphone to make calls, answer text messages or check your email – all quick activities.
Despite both being portable, at the end of the day it's just the smartphone that's considered 'mobile'. A tablet is mostly seen as a 'home' device, one that's used in a fixed position, either home or an office. Smartphones are used far more frequently but for shorter periods of time. There's an extremely important takeaway from this statistic. 'Mobile' means people mostly use it on the go — resulting in shorter, but more frequent session lengths.
The average session length on mobile is half the session length on tablet devices. Operating from the comfort of their home, or office, tablet users will give themselves more time to go about their business. Mobile users aren't interested in that kind of luxury.
This is why tablets still have a place in the market, even in 2019. They are considered by many to be useless, but many applications work much better on tablets as they take advantage of the larger screen and display area.
What advantages do tablets offer over regular smartphones?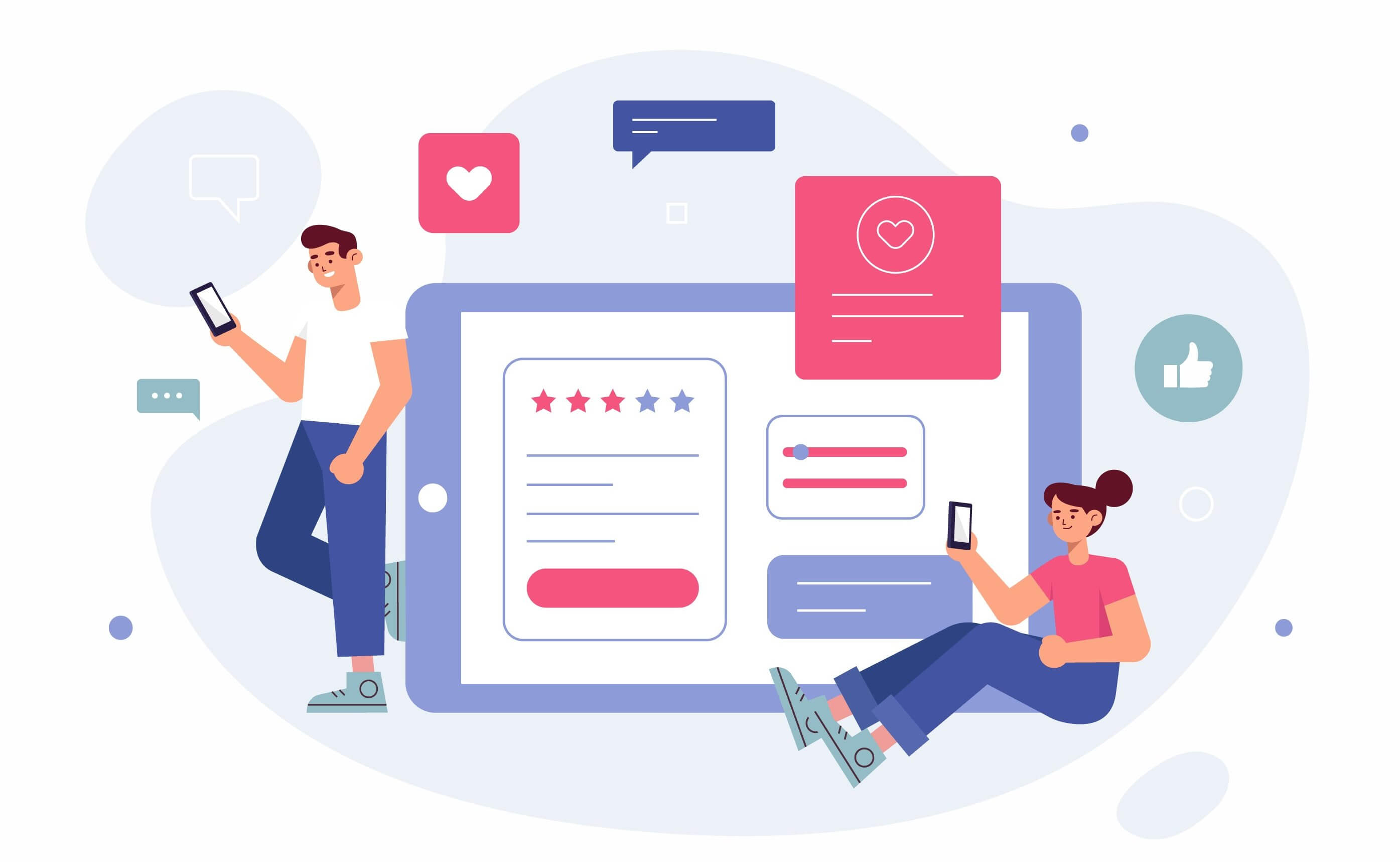 A major advantage of tablets is probably the most physically obvious one – screen size. As previously mentioned, tablets are mostly seen as an entertainment platform, because of two important factors: A larger screen and a larger battery (this is useful for games and entertainment apps, all being extremely battery-hungry).
General wisdom says that whatever you can do on a larger screen, don't do it on a smaller one. That's why communication is mostly reserved to the smartphone, while entertainment and content consumption to tablets.
The second important factor is the battery. Entertainment, especially mobile games, are extremely battery-hungry. Users will refrain from playing games on their mobile devices not only because of the tiny screen, but also because it eats up the majority of their battery fast. And if you're tied to the wall and your charger, you're not really 'mobile' any more. If your app is battery-heavy, and requires a lot of zooming and panning around, you might want to consider focusing on the tablet instead, or redesigning your app to better fit the mobile world.
Why can't tablets use the same app(s) as our phones?
They can, however it wouldn't look good and it would be very difficult to use. It's very, very important to have an application developed specifically for a tablet, from the ground up. Some developers simply take the original phone app and blow it up for the larger screens – this is wrong. Tablets are handled differently to phones, they are held differently in our hands. This is why the interface needs to adjust according to the larger form-factor of the tablet.
Basically, mobile and tablet apps are worlds apart in terms of UX and user behavior. Ideally, a tablet would have a larger UX with larger buttons and the interface would be tailored in order to accommodate the larger screen.
Mobile vs. tablet development
Let's take a look at things from a developer's point of view. When it comes to mobile app development versus tablet app development, one approach isn't necessarily better than the other.
A significant number of enterprise organizations are starting to implement tablet-specific apps in order to optimize experiences for users who prefer to use tablets instead of their mobile devices. This is a smart play for corporate enterprises, as tablets provide opportunities for larger displays in which users can view multiple sets of data or information at once.
Regardless of whether you choose to develop a mobile or tablet app, it's important to focus on one or the other to start — don't just go about designing a mobile app and expect it to run perfectly on a tablet, or vice versa. Plenty of organizations have both a mobile-friendly public website for their general web presence, as well as a downloadable native app to accommodate more specific requirements.
Phone interactions are very utilitarian – only gestures that have a specific use are convenient because too many on a small screen can be confusing. On a tablet, however, your use of gestures and animations can shine. Have a reading app? Let people swipe and see the pages turn. Games also benefit from the wider space. Phones must hide their extra content in accessible layers, but tablets can let a bit more of that content come to the forefront, and allow users the entertainment of interacting with it.
In conclusion
Developing for phone and tablet will always be linked, and becomes more necessary all the time. However, their differences are worthy of distinction, and if we pay attention we can create better user experiences across both sizes.
It's important to have a clear distinction between versions of the same app used for tablets and smartphones. Simply making your phone app larger to fit the tablet's screen isn't enough. You need to improve the user experience by leveraging the additional screen real-estate.
If you have a great idea about a brand new app and if you want to start developing it, we can help! With over a decade of experience in developing apps tailored to our customer's needs, we can make your dream come true. From mobile to tablet apps, and even smartwatch and smart TV apps – we can do it all! We don't just make apps – at JustTemplateIT, we build apps with love.
Tags: mobile app, mobile development, tablet app, tablet development
Posted in Apps, Mobile development | No Comments »
Friday, September 20th, 2019
Mobile app development has come a long way since the introduction of the first iPhone back in 2007. Year after year, mobile phones are becoming more and more powerful – these new devices can achieve desktop computer-like performance, thus allowing them to run more complex applications.
With new mobile phones getting released almost on a monthly basis we're all wondering where will all these advances in technology take us? What new features will these phones bring?
The hardware is only as good as the software running on it – this is where mobile apps come in to play. Currently, there are 5.11 billion smartphone users worldwide, meaning that unlike skeptics had predicted, mobile app development was not a bubble, nor was it just a trend that which would fade away in time.
Mobile apps have taken over our lives, we use messaging apps on a daily basis, we listen to our favorite music using Spotify, Apple Music or Sound Cloud, we use different camera apps with different filters to make our pictures stand out. We're slowly beginning to use Google Assistant or Siri to help us get by every day. These location and sound based apps are powering unprecedented growth. In a report made by Statista, mobile apps are expected to generate $189 billion in global revenue by the year 2020.
We can safely say that mobile apps have become a culture we have all grown accustomed to and mobile app developers know that very well. They are always trying to innovate and build apps that can offer the ultimate user experience, whether we are talking about AR or VR apps, mobile games or personal assistants, it is important for them to keep an eye on the latest trends all the time.
So what are these trends that they have to look out for?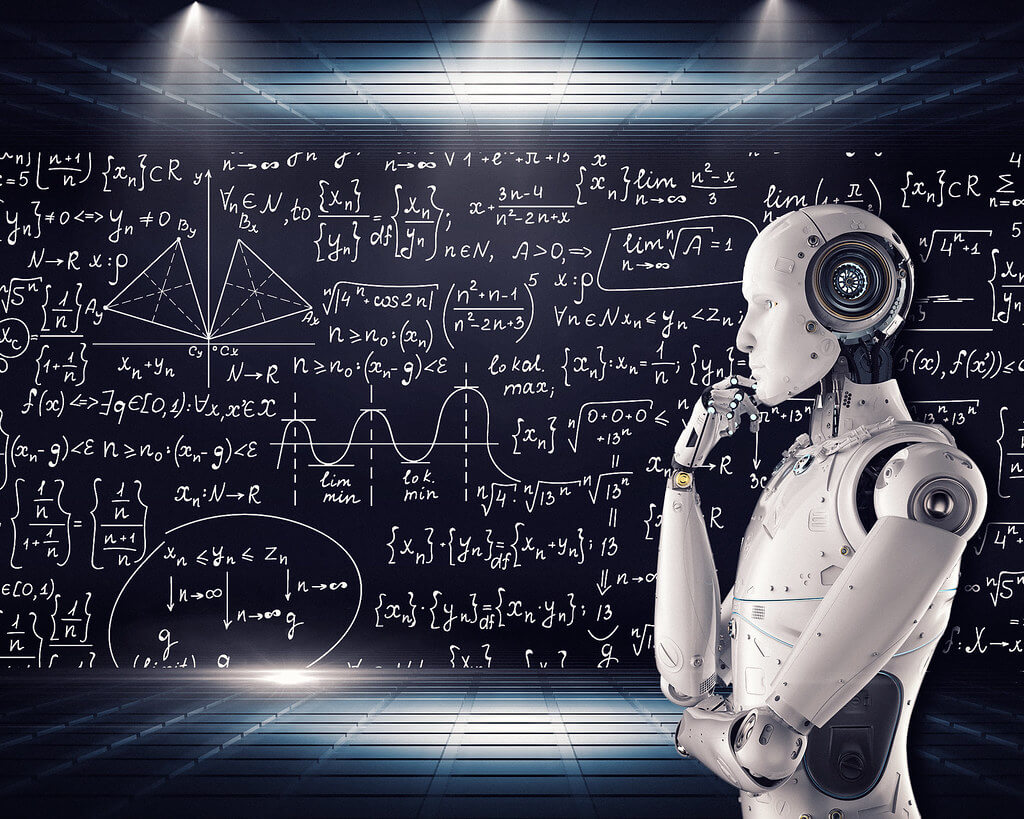 Machine learning and Artificial intelligence
You can hear the terms "machine learning" or "artificial intelligence" all the time but you're probably wondering how or where are they put in practice? Most smartphones these days come with virtual assistants – Google Assistant, Siri or Alexa – these can be considered the biggest proofs why machine learning and AI are very much part of mobile apps and cannot be separated. Even figures shown by The International Data Corporation are confidently saying that the AI industry will set another benchmark by rising up to $40 billion by the end of 2020.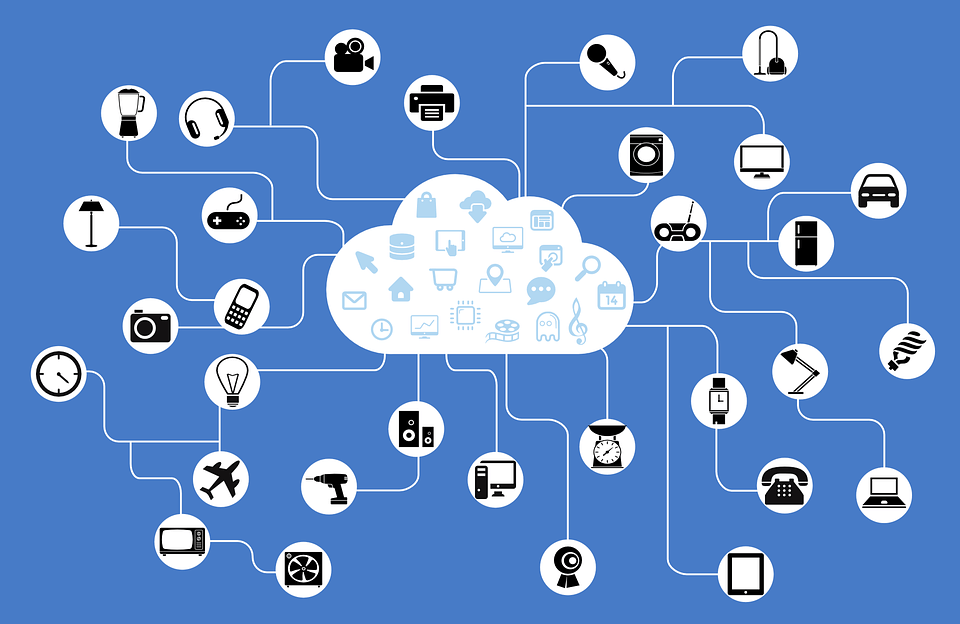 IoT apps
In 2018, we have seen Amazon launching their "Echo" line of devices, with this it firing up the race between global tech giants – who will own the largest share in the Internet Of Things ecosystem?
The other major players in this market are Google – with their Google Home and Nest brands, Phillips with their Hue brand and other new players such as Huawei or TP-Link.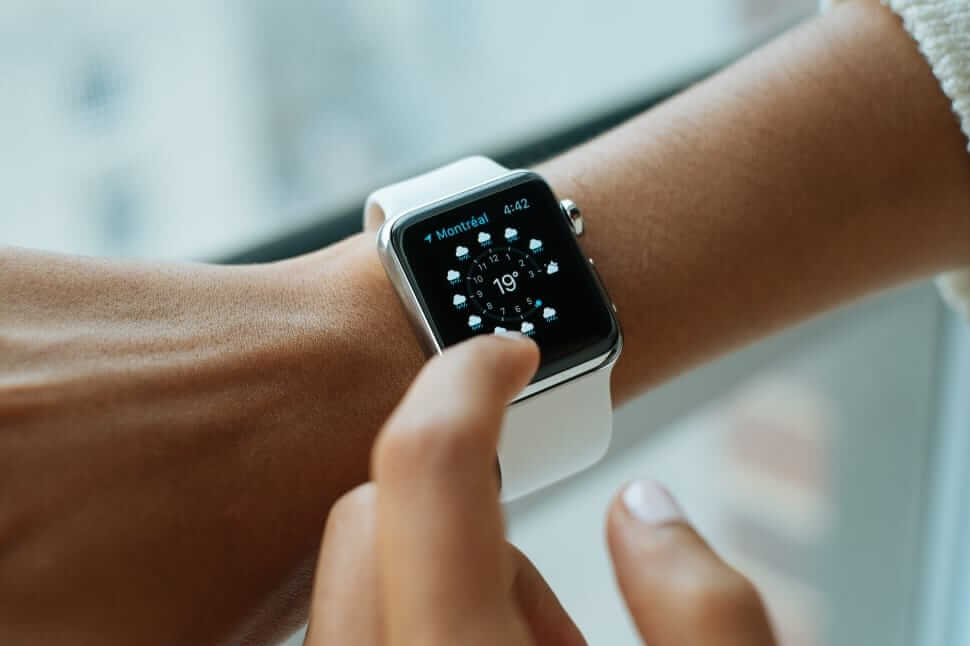 Wearable App integration – a new frontier for mobile app development
There is no denying the fact that the market of the Wearables industry is experiencing rapid growth, as companies are releasing watches such as the Apple Watch 5 or soon to be released Pixel Watch. According to Statista, wearable devices are expected to reach over $33 Billion by the end of 2019.
Today, wearables are highly dependent on the smartphones they are connected to. This means if you would like to create a wearable, the devices must be paired with a smartphone and they have to be within a close proximity. In order to be future-proof, applications have to be built in a way to work well with wearable devices.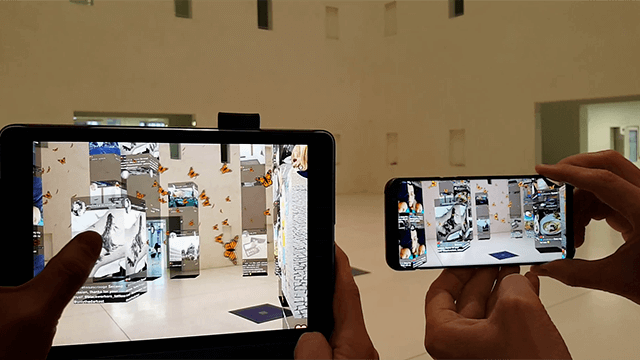 Augmented Reality and Virtual Reality
When you hear the word Augmented reality the first thing that pops in your mind is PokemonGO. This AR game based on the popular TV series took the world by storm. It became the most downloaded game of 2016 and started a revolution in the industry. Nowadays there's a trend of social media platforms to release integrated AR filters that have the ability to transform any human face into digital characters or enhance the selfie experience.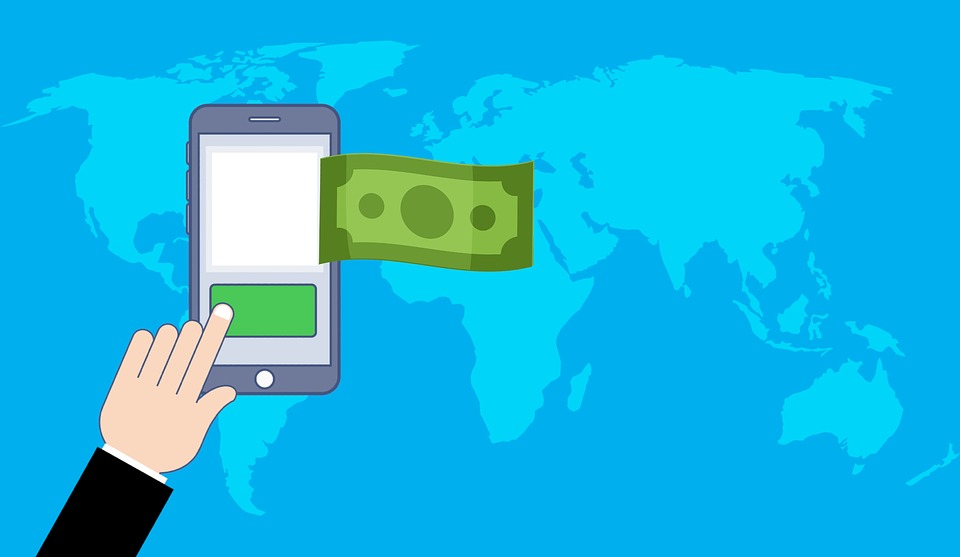 Mobile Wallets and Payment Gateways
The demand for mobile wallet apps is on the rise! This frictionless payment method is what every customer loves to see in mobile apps nowadays. This eventually will change the way customers like to shop. Every successful mobile app includes at least 3-4 payment methods such as credit/debit cards, mobile wallets and gift cards – soon cryptocurrencies!
These are the new trends that you should bear in mind before deciding on developing your dream application! You don't know what features to include? or you can't find the right company for the task at hand? JustApplications has been developing applications since the launch of the first iPhone! For more information, please contact us on 0121 285 1050!
Tags: app development, mobile app development, mobile development
Posted in Apps, Mobile development, News | No Comments »
Saturday, September 14th, 2019
Startup mobile apps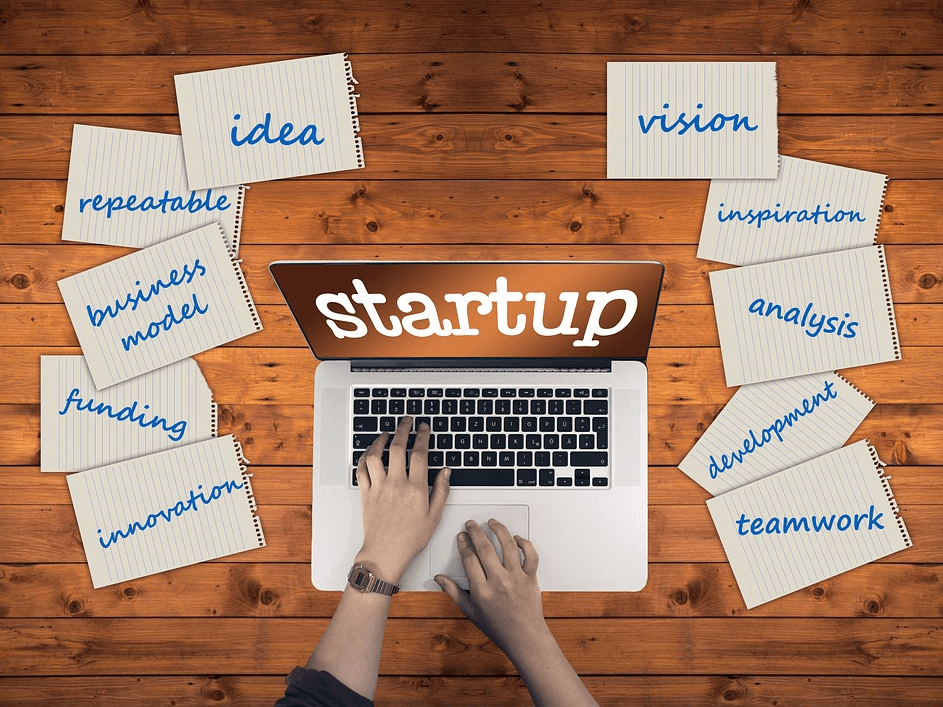 Do you have an amazing idea for an app? Have you ever looked for an app just to realize that there isn't one that suits your needs? A startup mobile app is based on the vision of an entrepreneur that has an idea for a brand new business or project designed to help others. Startup mobile apps are meant for filling in "blank spaces" in the App Store and Google Play store.
Most startup mobile apps target a niche market. In other words, they aim to satisfy specific market needs. Let's give a few examples: You can find a hundred apps that can be used to call a taxi, order food, edit photos or sell your products. But there are very few, if any, apps that you can use to arrange and organize your wine cellar or collection of rare bees. These are called niche markets.
Have there been any successful apps that were just simple startups?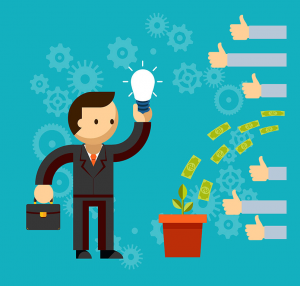 The vast majority of apps that you couldn't live without today were just simple startups. They were just a glimmer of light and imagination, and in a couple of months or years, they became apps that we always download straight-away on our new phones and can't imagine our lives without them. Some examples that can be mentioned here are: WhatsApp, Twitter, GitHub, Twitch, Slack and many, many more. These began as glimmers of thought or small side-projects, and before you knew it, they became the giants and must-have apps of today. That's why we recommend that you give your idea a try. Who knows which app might become the next Twitter or Instagram?
It could be said that many apps that target niche markets tend to fail, and while that could be true, many of these niche apps also succeed. And the great thing about these apps is that when they succeed, they effectively blow up (in a good way). You can rest assured that everyone will be talking about the latest and greatest app, and many people will be upset that they didn't think about that idea first. Who knows, maybe an app startup is exactly what you need in order to push your business idea to the next level!
Any examples of such apps?
Even if your app doesn't target a niche market, it could still be a huge success if it does everything right. Let's take Slack as an example. It's a communication platform for businesses, such as Skype or many others. But this little business communication tool/platform became the fastest startup mobile app to ever hit a billion-dollar valuation (in just 1.25 years!). This is because it simply did everything right. It functioned flawlessly, every button was placed where you'd expect it to be, etc. It wasn't the first, nor the last communication platform, it just simply put all of these great ideas into one, and with the help of amazing developers, it became reality and shortly after – a great hit.
Another important thing to remember when imagining your app is that you have to reflect your idea(s) off someone. Share the idea and improve upon it together with someone, as two minds are always better than one.
There are still a million ideas for apps that nobody has ever thought of, and if you think you have a million-dollar idea, then go for it! Have this app developed and see where it takes you.
We can help make your idea a reality!

Your idea is just the first step, the foundation of the app. You have to build on that foundation in order to come up with something truly amazing. Having someone that listens to your idea(s) and helps you improve them is very important – and that's why we're here for.
From listening to your initial idea, to giving suggestions on how to improve the idea further, developing the app itself and sharing it to the world – we can do it all! But remember, we can only accomplish these things together with you. We respect our customer's values and ideas, from the very first glimmer of thought up until the app is ready to hit the App Store. And it doesn't stop there – we provide assistance and can help you regularly update the app in order to continuously satisfy your customer's needs.
This is exactly what we do at JustApplications. We create apps with love.
Tags: app ideas, App startups, apps, mobile, new app, startup mobile app
Posted in Apps, Mobile development | No Comments »
Wednesday, September 4th, 2019
Whether we like it or not,  technology is changing our world as we know it. It is altering the way we think, feel, make life choices and live our lives in general. We are currently in an era where Sci-fi can become reality, where visions of our future become to materialize. The line between real and virtual life is getting blurred as a result of software developers and hardware engineers across the world continually coming up with new technological concepts and solutions. One such solution, which is at the forefront of the digital era is Augmented Reality – also known as AR. Predicted to reach over a billion users worldwide by 2020, AR seems to be becoming the true reality for most of us.
What is AR?
Unlike Virtual reality, which requires you to enter a virtual space, AR uses your current environment and simply augments it with computer-generated information and imagery – thus enhancing the perception of reality. In this augmented version of reality, both real and virtual worlds can work seamlessly – this way users are able to experience new and improved versions of reality where overlays of virtual information are used as a tool to provide assistance in everyday activities.  With improving reality with interactive digital elements and visuals, AR opens doorways to a limitless array of possibilities in the industrial and commercial area.
Given the versatility of AR, applications can be as simple as text notifications or as complicated as projecting computer-generated beings which are capable of interacting with their surroundings.
If you have watched any mainstream sport since the late 90'x or 2000s, you most likely have witnessed AR in action.
Early examples of the use of AR: The line used to show and offside in football, ball's trajectory displayed over the field, the after-game analysis carried out with projecting lines over the game footage.
The moment when AR became mainstream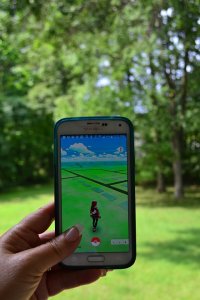 Pokemon GO – is the name of the mobile game that brought AR closer to millions of people. It allowed it's users to view the world around them through their smartphone cameras and it projected images of Pokemon on to their surroundings, it makes it seem as if they are right in your real-life neighborhood.
AR isn't only just fun and games, it's a technological solution that finds uses in more serious matters, from business to warfare and medicine. This technology has the power to change perceptions and is changing our world in more ways than one.
Practical uses for Augmented Reality include:
AR for Manufacturing and design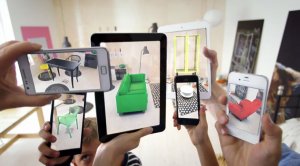 Conventionally, designing objects involved assuming conditions that were as close as possible to reality – to real operating conditions, example: using 3D models to simulate the real conditions around them. Now, with Augmented reality, it is possible to design in real conditions =, without even having the real conditions present around the 3D model.
AR for Repair and Maintenance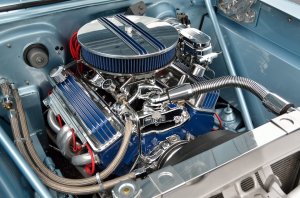 If you have tried to repair your own car, you probably familiar with the chaos of opening up the bonnet and seeing unrecognizable parts. You end up getting frustrated, probably doing more harm than good and end up taking the car to the service to get it repaired after two or three days.
Now imagine a scenario where an expert technician was there, right next to you when you opened the bonnet. You would only have to look at your screen and you would see information projected over the car part – making it easier to now which part does what and it would also tell you which car part has malfunctioned. Once the part is identified, you could just simply order the part from the App's interface from a local warehouse. Once the part gets delivered, all you have to do is to open up the App again and it will show you how to change the part step-by-step.
Augmented Reality in Retail –
Retail seems to be more adaptive to AR than any other industry. Shoppers can be reached via beacons, connecting with user accounts through apps, in-store scanners, kiosks, digital product catalogs, and many more.
Augmented reality in travel and tourism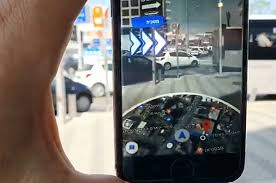 Google Maps has recently introduced AR mode which allows the app to project your destination on to the real-world environment. It will show the user virtual signs as they're walking, giving them clear directions to their destinations. As you reach virtual markers scattered along your route, you will hear audio notifications prompting you to move your camera towards the next marker.
Digital transformation is elevating user experiences and customer expectations are growing at the speed of thought. As AR technology keeps evolving, we will see it being applied more commonly in different apps to make our lives easier.
Are you interested in an AR app? JustApplications can help bring your concepts to life! Our team of senior developers has years of experience working in different ways of applying new technologies.
For more information, please contact us on: 0121 285 1050
Tags: appl;ications, augmentedreality, mobileapps
Posted in Apps, Mobile development, News | No Comments »