Archive for October, 2019
Saturday, October 26th, 2019
Smartwatches – are they any good?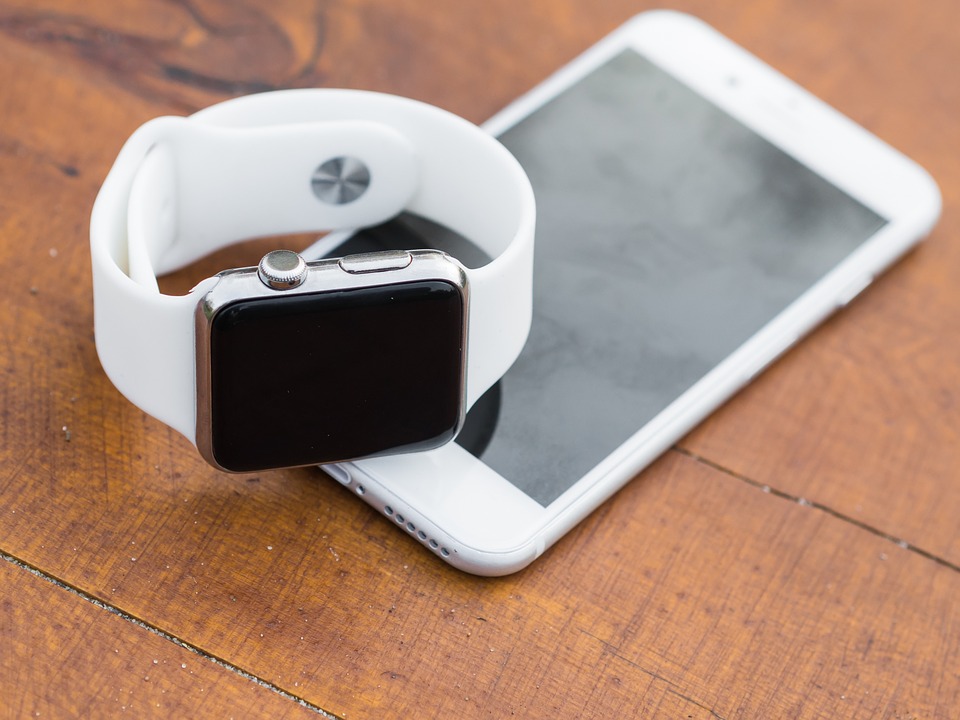 You might be surprised by all the things you can do with smartwatches. Smartphones were initially high-end devices which few felt the need to buy and nowadays I couldn't really imagine not having a smartphone since the benefits are so obvious. I think eventually the same thing will happen to smartwatches but we are currently still at the stage where you might be thinking do the benefits really outweigh the cost.
There is a multitude of features that come with smartwatches that make them worthwhile. There are many things like heart rate monitoring and sports tracking which your smartphone just can't do. Also, there are other features which just are more convenient on the smartwatch or perhaps you want to leave your bulky smartphone in the locker room while doing a workout just with your smartwatch.
It's 2019, smartwatches have been out for over half a decade now. So let's take a closer look at a few of them and see how they've improved over the years. More importantly, we'll find out if smartwatches are actually worth getting in 2019.
What are the key differences between a smartphone and a smartwatch? What can a watch do and a phone can't? You might be surprised by the differences, as smartwatches do a lot of things better than smartphones. Here are a few examples:
Wrist-based heart monitoring has become essential nowadays. I find it so valuable to be able to track my resting heart rate since that's an indication about my physical condition. A lower resting heart rate is an indication of better physical health. Also seeing the heart rate when going for a run or cycling or any other activity is great and something I expect to have in my smartwatch.
Also if you consider the possibly life-saving health benefits that heart rate monitoring might have in the future I think this is just a must-have. Having a device that constantly and permanently monitors your heart is very, very important. Devices such as the Apple Watch have saved hundreds of lives.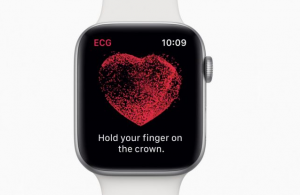 Did you know that the latest Apple Watches (Series 4 and 5) can do ECGs? These are proper ECGs that previously could only be done in hospitals. They can detect atrial fibrillation, and many other heart conditions. This is something that no smartphone could ever do, and it truly can be life-saving as well.
Nowadays, every smartphone can track your steps, calories burned, activities, etc. However, none of them are as accurate as a proper smartwatch that can measure your heart-rate and many other factors that a smartphone cannot. Smartwatches will always be more accurate than phones when it comes to fitness tracking, especially newer models that have GPS, altimeters, barometers and many, many more sensors.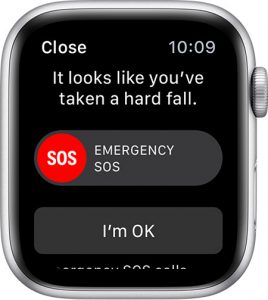 Going back to the Apple Watch – did you know that it has a feature called "Fall detection"? Again, a feature that isn't present on any smartphone, and exclusive to the Apple Watch. If the watch detects that you fell, it will send you a notification that asks if you're ok. If you don't respond to that notification within 30 seconds, or if the watch feels that you didn't move for 30 seconds, it will call the local emergency number and send them your exact location. This is another feature that has saved thousands of lives. Imagine falling down, being unconscious and having your life saved by your watch!
While not so different to smartphones, having all of your notifications pushed to your watch can be helpful. Personally, I find it a lot easier to manage my notifications and get them silently delivered to my watch, rather than having my phone vibrate all the time.
Many smartwatches can be worn during sleep, and they can track your sleep. This is yet another thing that smartwatches cannot do. Once you wake up, the watch can tell you exactly when you fell asleep, when you woke up, how was the sleep overall.
Studies have shown how important sleep is and if you are having trouble getting enough sleep due to staying up too late perhaps it might be a good idea to start tracking your sleep amount and getting motivated to correct your sleeping rhythms.
Did you know that you can use your phone instead of your credit/debit card for contactless payments? All you have to do is set up Google Pay or Apple Pay, and you can simply pay with your phone by simply touching the card reader with it.
Nowadays, smartwatches take that to next level, and instead of paying with your card or your phone, you can pay with your watch. As such, simply touch the reader with your watch, and you're good to go! Paying without even reaching for your pockets definitely feels like the future.
A watch can be useful for many more things as well. It can tell time (obviously), it can be used for two-factor authentication, it can be used to control music, to answer to messages, it can even be used to unlock your Mac.
Conclusion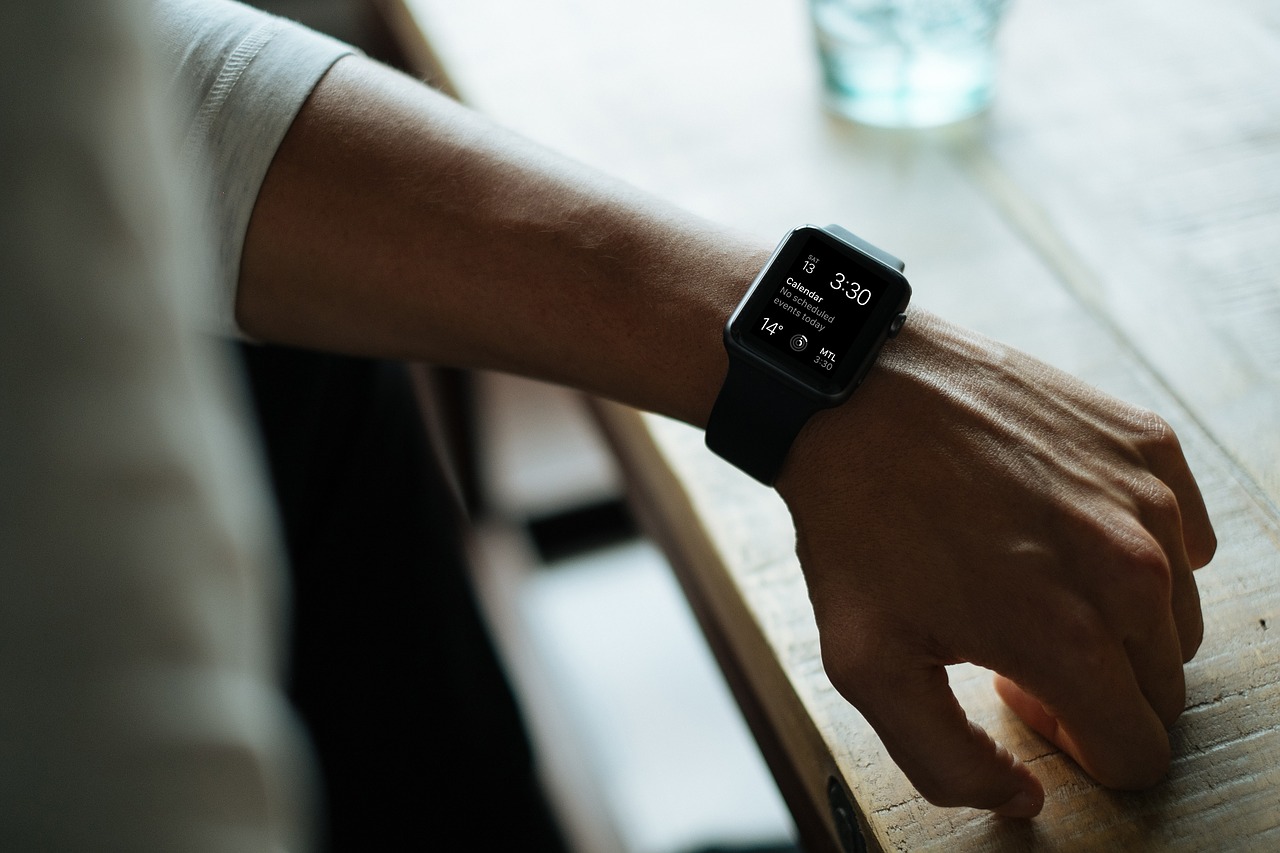 To sum up, having a smartwatch isn't a must, but it can make your life a lot easier (and safer, if you think about features such as fall detection or EKG). There are many great smartwatches that you can choose from, such as the Galaxy Watch, Huawei hands, and of course – the Apple Watch.
Another selling point of smartwatches is that many apps that you use on your smartphones, also have a smartwatch version. Having your app developed for your watch can be beneficial, as you can reach more customers.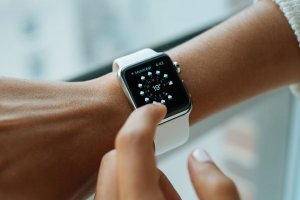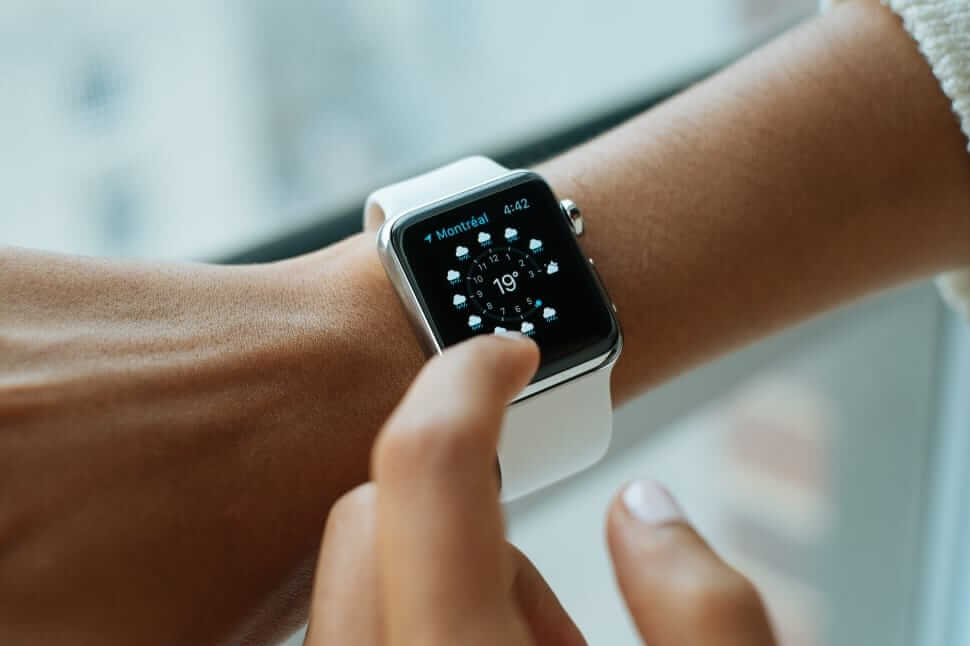 Smartwatches represent a new market, a market that is growing very fast. As such, it would be bad to miss out and not have your app developed for smartwatches. We have already developed a handful of apps for smartwatches such as Apple Watch or watches that use Android Wear. So if you want to reach out to a whole new market and have your app developed for smartwatches, feel free to contact us.
At JustApplications, we listen to you and we build the app exactly as you want it to. We don't just build apps, we create them with love.
Tags: apps, smartwatch
Posted in Apps, Mobile development, News | No Comments »
Saturday, October 19th, 2019
Google has updated Android to Android 10 and is now rolling out the update on Android devices, and of course, the first devices to receive the update are the Pixel smartphones.
Major Android updates usually have dessert-themed names, in alphabetical order. However, months before they release, they have codenames. For instance, Android Pie was Android P, and before that, Android Oreo was Android O. This year, we had Android Q. Luckily, Google didn't give us Android Quiche. Instead, it ditched the sweet names and decided to use numbers, starting with Android 10.
Here are some of the top features that are coming with Android 10:
Dark Mode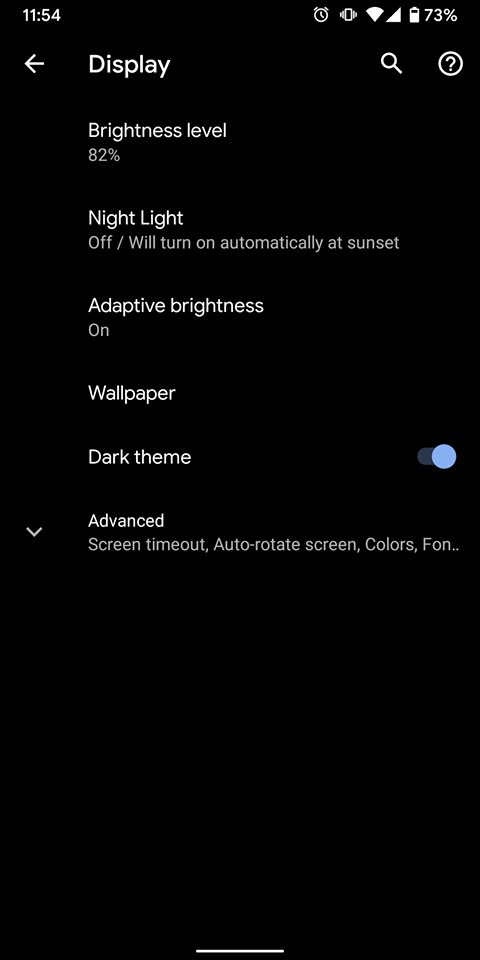 Android 10 users can enable Dark Mode to darken everything from notifications to the settings. Unlike previous dark themes built into the stock Android experience,  it applies to all apps that support it – this only applies to devices with OLED screens, as it can turn off pixels only on OLED panels. Dark Mode helps to significantly improve the battery life of the device, and after extensive use, we have seen that at the end of the day we end up having 10% – 20% more battery left with Dark Mode on, compared to using the device without Dark Mode.
Here's how to turn this feature on:
Go to Settings > Display
Toggle on "Dark theme".
If you look in your quick settings menu (swipe down from the top), you can also access a dark mode switch there. You may need to click on the pencil icon in the lower-left corner of the quick settings drop-down to find the new setting.
New gestures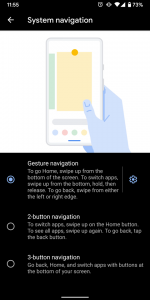 The back button, a classic navigation feature in Android, has been ditched in Android 10. Alternatively, the update includes a full set of gestures so that Android users can move beyond buttons, virtual or otherwise. This new gesture-based navigation is very similar to the gestures used in iOS devices, making it easier for people that were using iPhones to convert to  Android smartphones. So, instead of the three icons at the bottom of your screen, you will see a black strip with a white dash in the center (or white strip with a black background, depending on the page's background colour).
Google has made gestures optional, however. Here's how to enable them:
Go to Settings > System > Gestures > System Navigation (or 3-button navigation)
From the three choices, select "Gesture navigation."
There will be a tutorial of the various gestures and how to use them.
You can click the settings icon to the right of "Gesture navigation" to set the sensitivity of the screen when you back-swipe.
Location Permissions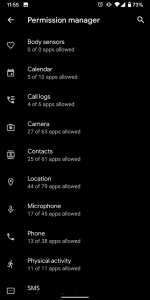 In Android 10, you can now set permissions so that an app can only track your location while it is in use. To find which of your apps have permission to track your location, and to change that, follow these steps:
Go to Settings
Go to Apps and notifications > Permission manager > Location
You'll get a list of all the apps that have permission to track your phone's location. Tap on each one to change its permission to "Allow all the time", "Allow only while using the app", or "Deny". This will with extending the battery life of your device – you'll be able to block all those pesky apps from knowing your location all the time.
Bubbles
This is Google's solution for better multitasking on a phone. It reminds us of Facebook Messenger's Chat Heads, but this Android 10 implementation will be system-wide. In an Android Developers blog post, Google provided guidelines for developers to implement the feature in their apps.
Bubbles work like this: When an alert is received from an app that uses Bubbles, a tiny circular notification will appear on your screen for you to tap. For a messaging app, for instance, you'd tap the bubble notification to perhaps view a conversation thread or reply without having to launch the entire app. Google suggested developers could also use Bubbles for notes, arrival times, and calls.
Focus Mode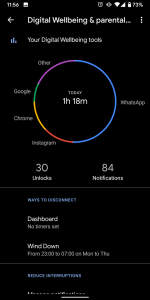 Android 10 comes with new tools designed to help you disconnect – this can help you focus more on your work or to just simply unwind. The biggest of these is Focus Mode. Here's how it to turn on it:
To enable the new Focus Mode, you must be the Digital Wellbeing beta. Sign up for the beta, and then go to Settings > Digital Wellbeing and parental controls > Ways to Disconnect.
You'll see three options – tap on each to set it up: Dashboard (set timers for specific apps); Wind Down (use Night Light to tint the screen for dim lighting and turn on Do Not Disturb);  Focus Mode (pause apps such as Facebook or Instagram so that you can literally focus on and not get distracted).
Wi-Fi and QR codes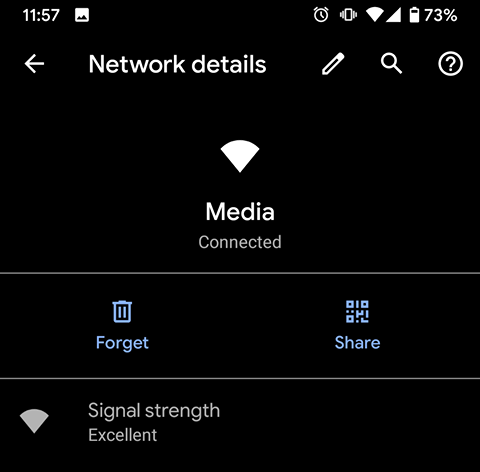 Sharing your Wi-Fi network password with friends or asking for theirs can be awkward. Android 10 has a new feature that lets you create a QR code for your Wi-Fi network or scan a QR code to join a Wi-Fi network, directly in the device's Wi-Fi settings.
To use this new feature, go to Wi-Fi settings and then select your home network, followed by the Share button with a small QR code just above it.
Live Caption
As a way to make Android more accessible, Google developed Live Caption. The feature will live-caption any video that's being played, without a data connection. To activate Live Caption, play a video and then press a volume button. The volume slider that shows up will have a caption button at the bottom — tap it. You can then move around the caption by dragging it around the screen.
Other features
There are also a number of new features that simply pop up as you need them, for example, more details on some notifications, or when a someone calls you on an unrecognized phone number, after the call, your phone will ask you if you would like to quickly add a new contact with that phone number.
Like all newly released operating systems, Android 10 is still a work in progress and these features are still only in their beginning.
Tags: android 10, android app development
Posted in Apps, Mobile development, News | No Comments »
Friday, October 18th, 2019
When you want web traffic for your site, several things jump to mind: an attractive page layout, intuitive user navigation, and a seamless mobile-responsive site design for users on their phones. But your prospective customers might never get as far as viewing your page at all if you're stuck at a low position on search engine rankings. 
That's why search engine optimization (SEO) has become such a massive industry—it's projected to grow to near $80 billion within the next year. Finding the right cues and techniques so that online browsers can find your website is often the difference between the meteoric rise of a successful e-commerce website and a page that never quite manages to get off the ground.
At Just Applications Limited, we're committed to making sure that our customers have every tool they need to succeed in a competitive online marketplace, which is why we offer web design and development as a crucial part of our optimization strategy. We stay ahead of the curve by staffing experts in Swift, Laravel, Unity, Magento, .Net, Javascript, PHP, Python, and Ruby on Rails, as well Android and iOS mobile app design. We're also adept at working with our customers' needs on Amazon and eBay.
Our happy clients are spreading the word about what we can do! We've been ranked as one of the top software firms in the UK by a review platform, Clutch, which curates company ratings through interviews with former customers. Thanks, Clutch!
We recently received a five-star Clutch review from Green Gorilla Apps, a software prototype. We designed a mobile app, creating a visual prototype and a demo video of the proposed UI.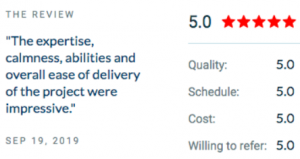 Green Gorilla Apps were happy with our delivery and the reliable line of communication we fostered with them.
We also recently redesigned an e-commerce platform for R-tech Welding Equipment LTD, a material supplier. We updated their site design and provided an SEO expert to assist with their web traffic.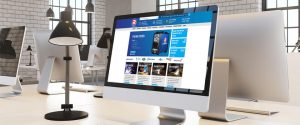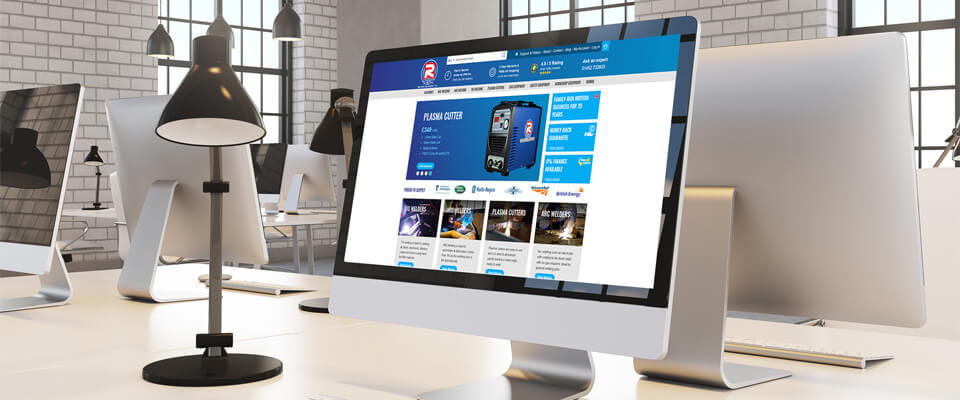 Their new mobile-friendly site has been updated with new features.
Interested in what we can do for your site? Potential customers can look through our reviews on The Manifest, Clutch's sister site and a reliable resource for entrepreneurs. We also encourage users to learn about our past projects on Visual Objects, a graphic and design-focused website that highlights top companies and their work.
But don't stop there. If you want a holistic software development partnership to increase your platform's visibility, contact us to discuss what we can do.
Posted in Apps, Mobile development, News | No Comments »
Sunday, October 13th, 2019
What is new in iOS 13 – the latest iPhone operating system?
Apple introduced the newest version of its iOS operating system, iOS 13, on June 3rd 2019. It was showcased at the keynote event of the 2019 WWDC (Worldwide Developers Conference). iOS 13 is a huge overhaul to iOS, with a long list of new features.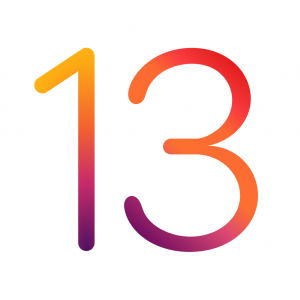 Firstly, Apple continued on with its optimization trend introduced in iOS 12, making iOS 13 faster and more efficient than ever. App update times have improved, app launch times are two times faster, app download sizes have been reduced by up to 50 percent, and Face ID is 30 percent faster.
The speed improvements aren't very noticeable on the newest devices (iPhone Xs and 11), as those phones were already extremely fast. However, on the older devices such as iPhone 6S, 7, 8 and X, the speed improvements are huge. Apple is saying that these older devices will feel a lot faster, up to 50% faster.
Dark Mode is here!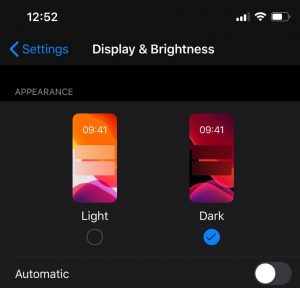 There's also a new system-wide Dark Mode option, which changes the entire look of the operating system from light to dark. You can choose either option, or have Dark Mode come on at sunset or on a custom schedule. All native Apple apps feature Dark Mode support, and third-party apps can use Dark Mode APIs to add Dark Mode integration.
While many consider the Dark Mode option to only be an aesthetical change, it's also great for improving battery life. This only applies to devices with OLED screens, not LCD, so if you have an iPhone X, Xs, Xs Max or 11 Pro, you should notice better battery life when using Dark Mode. How is it possible to save battery life just by having Dark Mode enabled? OLED screen technology is much more advanced than LCD technology. While typical LCD screens use a backlight, OLED screens don't have backlight, only the pixels light up (as needed). So if most of the interface is dark, the pixels won't light up, which means saved battery.
New Photos app and editing tools
Apple have also overhauled the Photos app, introducing a new feature that curates your entire Photos library. This will show you a selection of highlights from your life by day, month, or year. Photos and videos are also intelligently organized, making it easier to browse and relive your favorite moments.
Photo editing tools in the Photos app have been revamped to make it easier than ever to edit your images. Your editing tools are now at the bottom of the Photos app, and there are handy slider wheels available right at your fingertips when you tap the "Edit" button.
iOS 13 also gives you the capability to fully edit videos, letting you rotate, crop, and apply filters to videos. In the Camera app, you can make Portrait Lighting adjustments, moving the light closer or further away depending on the look you're going for. There's also a new High-Key Mono lighting effect for creating monochromatic looks.
iOS 13 introduces a streamlined, less obtrusive volume HUD for the first time. Now there's also an option to download apps of any size over an LTE/4G connection, untethering you from WiFi.
iPadOS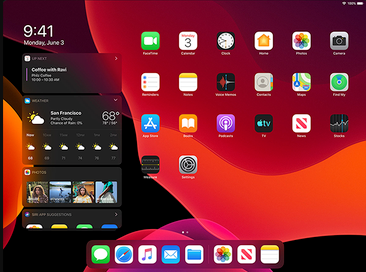 Apple has finally separated the operating systems between iPhones and iPads. As such, the OS on iPad tablets is no longer called iOS. The new name for the tablet OS is iPadOS. This has been done in order to differentiate between phones and tablets (read more here). iPadOS takes advantage of the larger display size and optimizes apps to look better and be more usable on the larger screen.
iPhones are now faster than ever, even the 5-year old iPhone 6S still holds its own. What makes iPhones great is also the fact that they have access to the world's largest app market – the App Store. The App Store has also been completely revamped in iOS 13, having a fresh new look. App updates are done seamlessly now, and finding apps that you need has been made even easier.
The new App Store
Back in iOS 11, Apple gave the App Store its first big facelift in years when it added its own editorial content in a new Today tab. They have also split Games and Apps into their own tabs, and redesigned app pages. In iOS 13, the App Store is going through another significant revision. It's not quite as big a reorganization as in iOS 11, but it's a significant change to how you update and manage your apps.
Having access to the App Store gives iPhone users access to millions of great apps. Amazing apps that range from entertainment apps, social media apps, and even apps that save lives – everything can be found on the App Store. This is why we consider the largest marketplace for apps, the App Store, to be a vital component of the iPhone user experience.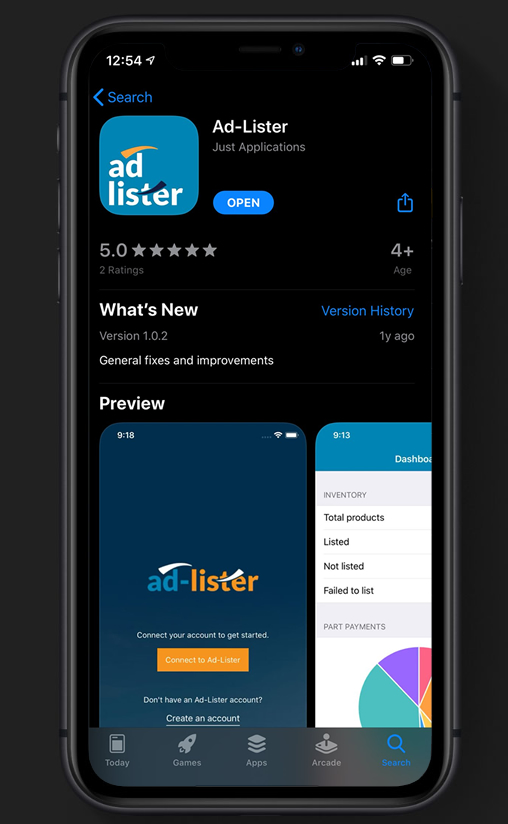 By having an app on the App Store you reach to over a billion users. So if you have an amazing idea for an app, having it developed for iOS is the best way to go.
Just let us know about your idea, and we will turn it into reality. Our iOS developers are more than keen on hearing your idea and helping you shape the future of your company. We can help you with everything – from listening to the initial idea, to improving it, developing it and putting it on the App Store – we can make your dream come true. We don't just build apps, we create them with love.
Tags: apple, ios, ios 13, iphone
Posted in Apps, Mobile development, News | No Comments »
Saturday, October 5th, 2019
2019- What a time to be alive!
Two-thousand-nineteen, soon to be twenty-twenty – there are no flying cars yet, but we're getting there! Technology has come a long way since the turn of the century – there have been huge advances in medicine, technology, robotics and our overall understanding of the universe, and yet we're writing about the top productivity apps of this year! Let's have a look at why.
Mobile phones have invaded our lives and they are here to stay – so why not take advantage of them? Productivity apps were are pieces of software that make your job easier and allow you to get more work done in less time – sounds like fun, right? The applications listed below aren't "productivity apps" in the true sense of the phrase, but each is worth trying out.
Without any further ado, here are the top apps to make you as productive as possible: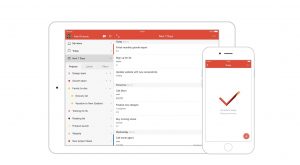 This app has helped over 10 million people around the world to get control over their lives, many would describe it as the ultimate todo list app. To start using the tool, first you have to download it from the Google Play store or the App Store –after that, you will have to write down a series of tasks that need to be done. The intelligent software then will interpret and categorize your tasks based on the entries. For example, if you were to create a task "Conference call tomorrow at 12 pm #meetings, ToDoist will automatically schedule a reminder for you tomorrow at 12 pm and file the task under the "meetings" section.
Calendar
This app is an obvious solution for those who would like to save more time and focus better. This artificial intelligence-led productivity app is always learning from your habits and meeting times – this will allow you to save time and effort along the way, meaning the more you use it, the more valuable it becomes.
You will have the ability to allow anyone to choose and book a meeting time directly to your calendar. Your calendar will then check if there are any pre-existing or conflicting meetings being scheduled at the same time and if there are, it will offer a reschedule option.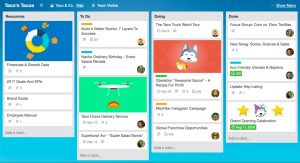 Trello is a highly visual project management app that makes managing projects less stressful, enjoyable even.
The app allows users to break big projects down into smaller chunks by creating cards for every task. These cards then can be arranged into different columns, which can represent different phases of a project. As tasks get completed, these cards can easily be dragged from one column to the next.
Let's take a look at how this can be put into practice in a real-life scenario:
Robert is tasked to manage the development of an app
To keep track of the state of all the current tasks that are being worked on he creates a Trello board with 4 columns: "Tasks", "In Progress", "Testing phase", "Done"
As each task is being worked on, it makes it's way from the "Tasks" column, all the way to the "Done" column when the task has been tested and completed.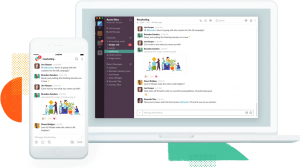 Slack is the unicorn company, currently valued at over seven billion dollars. If you haven't heard of it before, Slack is a communication app that makes collaboration a breeze. Email is great for many things, but when it comes to conversing with colleagues, it's too easy for messages to get lost and buried beneath a mountain of other emails.
With Slack, you can create different channels for different projects, departments, and clients. Team members can jump in and out of conversations with ease. Slack is an ideal solution for office communications, with features that include document sharing, video chat and sending gifs inside applications.
Signing documents can be a pain – first you have to scan the document into the computer and then email it over to your recipient. Once received, the signee would need to print out the document and sign it and then scan it back into the computer and then email it back to you…how many steps was that?
HelloSign makes document signing hassle-free, enabling you to sign the document electronically.  As an added bonus, your documents are organized inside the secured HelloSign system, meaning that you don't have to store physical documents.
These applications will allow you to save hours every week and become more productive than before. We here at JustApplications, have been using a couple of these applications for quite a while and we can see their effect day by day. We've also developed similar apps for clients that were made for internal use. If you have any ideas that you'd like to bring to life, our team of developers is at your disposal! You can contact us on 0121 285 1050 or you can leave us an email at contact@justapplications.co.uk
Tags: app development, apps, productivity, slack, trello
Posted in Apps, Mobile development, News | No Comments »