Archive for December, 2019
Friday, December 27th, 2019
If you are a complete beginner to the field of software development – the very first question you might ask yourself is "Where do I begin?"
There are hundreds of programming languages to choose from – that's why you will need to find out which one is the most suitable for you. One of the easiest ways to pick the best programming language for you is to listen to what the market says.
In this blog post we will explore some of the best and most demanding programming languages for web, mobile and game development. After reading this blog, we hope that you will have a clear picture of which programming language should you learn to start your career in web development.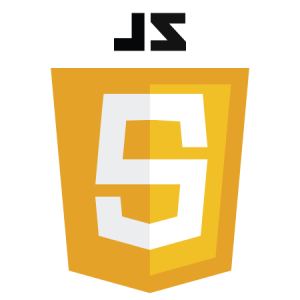 JavaScript
We can't talk about software development without mentioning JavaScript – it's impossible to be a software developer these days without using any elements of JavaScript. Looking at Stack Overflow's developer survey, it seems like JS is the most popular language among developers successively for 7 years and around 67% of them have used this language in the past year.
Why is JavaScript so popular?
Mainly because JavaScript is light weighed, interpreted and plays a major role in front-end development. It's also compatible with all the major browsers and it's really flexible with the syntax it holds. JavaScript – being a front-end language – is also used on the server-side through Node.js.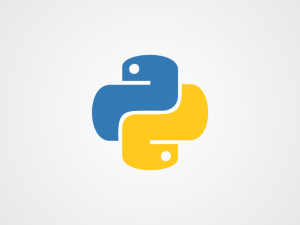 Python
Python is one of the most user-friendly general-purpose programming languages on this list. Like Java, Python syntax is very clear, intuitive and very similar to the English language. It's "object-based" subset is similar to JavaScript.
If you are interested in making a career in back-end development, for example, Django – which is an open-source framework written in python. This makes learning Django very easy, and it offers a wide array of features making it one of the most popular back-end languages out there.
Python has a wide variety of applications that make it a versatile and powerful language – it can be used in scientific computing, machine learning, and engineering. Python supports a programming style that uses simple functions and variables without much interrogating in class definitions.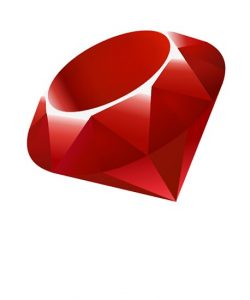 Ruby
Ruby is an open-source, dynamic programming language, focused on simplicity and productivity. It was developed in 1990 in Japan and was designed with a themed environment, which simplified programming – making it more fun.
Ruby became popular thanks to the Ruby on Rails framework, which is used as a full-stack development framework. Ruby has a dynamically typed language, it does not have hard rules and it is a high-level language that resembles the English language to a great extent. You can use Ruby to build an application with fewer lines of code than with any other language, but it's not easy to maintain its flexibility.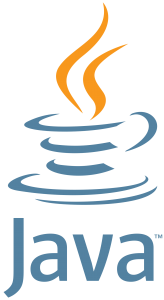 Java
Java has been the ruling programming language for the past 20 years. This programming language is 99% object-oriented and simpler than C++ ( because it uses automatic memory allocation and garbage collection).
Java is one of the most cross-platform compatible languages out there, it's virtually independent of any platforms. You can code anywhere – almost all devices – you can simply compile into low-level machine code and run it on basically any platform, using Java Virtual Machine.
Java makes up the base of the Android operating system and is used by up to 90% of fortune 500 companies for making a variety of backend applications.  It is being used in Apache Hadoop processing, run by Amazon Web Services and Windows Azure.
With a huge range of applicability and a wide range of business applications, possessing immense flexibility, java is the all-time beginner's favorite.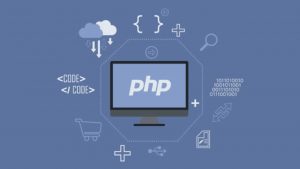 PHP
PHP was created for the purpose of maintaining a Personal Home Page (PHP) for Rasmus and soon got to spread globally – now being used by 83% of all websites around the world. PHP stands for Hypertext Preprocessor and it's used as a general-purpose programming language – it is run on a server and it's being used to create web pages written in HTML. It has gained popularity because it's free, easy to set up and simple to use for new programmers. PHP is a strong option for web developers around the world – it's used to create dynamic web pages such as WordPress and Magento websites.
The only drawback of using PHP is that it downgrades website performance and affects the loading time.
 Summary
Because of the forever changing nature of the software industry, it's hard to predict which would be the best programming language for the future, but if you want to start your career in software development, you definitely have to choose one of these languages to start with.
Tags: JavaScript, Programming languages, Ruby, Web Development
Posted in Apps, News | No Comments »
Friday, December 20th, 2019
The smartphone market has grown to become one of the largest markets when it comes to tech. As manufacturing processes have improved over the past decade, smartphones have become a pinnacle of modern technology. But without the proper software to power them, these phones would be high-priced pieces of glass and metal – or plastic sandwiches.
If you're buying a new smartphone today, the chances are that it will run on one of the two main operating systems, Android or iOS. These two operating systems have been used in all of all new smartphones shipped this year – according to IDC. After Microsoft and Blackberry threw in the towel, Android and iOS are the only mainstream operating systems left – the good news is that both smartphone operating systems are excellent. These two operating systems have their similarities, but there are some important differences that you'll have to consider when buying a new phone.
To compare Android vs iOS, we have selected a couple of categories and we will compare each one – but the final decision depends on you. Only you know which features/categories are most important for your day to day use.
First, let's talk about the first thing what comes to our mind when we decide on buying a smartphone – The Price
Apple has always been known for being at the higher end of the market in terms of pricing. This year they've launched their iPhone 11 Pro with a starting price of £1049 and the iPhone 11 Pro Max with a starting price of £1149. If you are looking for the iOS experience, but you aren't prepared to give out a ton of cash, you can grab the iPhone 8 for £479 – this is as cheap as it gets unless you want to buy a second-hand phone.
Android, on the other hand, is unbeatable when it comes to the sheer scale and variety. You can spend a lot if you want to on top tier flagships such as the Galaxy note 10+ or the Google Pixel 4 XL – their prices almost match Apple's iPhone pricing. You can also go for mid-range devices that are a lot cheaper than the flagships and yet offer almost the same experience when it comes to UI and software – these manufacturers have deliberately optimized Android to run on low-end hardware.
Applications
Android leads the field of free apps- should make it the natural choice for budget-conscious users.
Let's have a look at how many apps exist on the Google Play Store and on the App Store
Android apps: 2.7 million
iOS apps: 2.2 million
Numbers aren't really the best metric in this case – the most popular apps usually have versions on both app stores. Traditionally, iOS has been a more lucrative platform for developers, so there is a tendency for new apps to appear on iOS first.  Usually, the latest and greatest apps first come to iOS and later get listed on the Google Play store.
Battery life and charging speeds
Battery life is an important factor when it comes to choosing your smartphone – it's difficult to compare Android and iOS because of the lack of common hardware. iOS is optimized to squeeze the most out of the battery per mAh rating, but you can find Android devices with much larger batteries that can outlast an iPhone easily. Both platforms offer battery saver modes that can extend the battery life by limiting the power consumption of the devices.
When it comes to charging speed, there is no question that Android devices are faster. The Oppo Reno Ace, for example, is capable of fully loading its 4,000mAh battery in just 31 minutes. Whereas the iOS devices, like the iPhone 11 Pro can take about one and a half hours to fully charge.
Comparing similarly priced Android phones with iPhones, they tend to have longer battery life and they always have fast chargers included in the box with and Android phone.
Updates – can be an important factor when it comes to features and security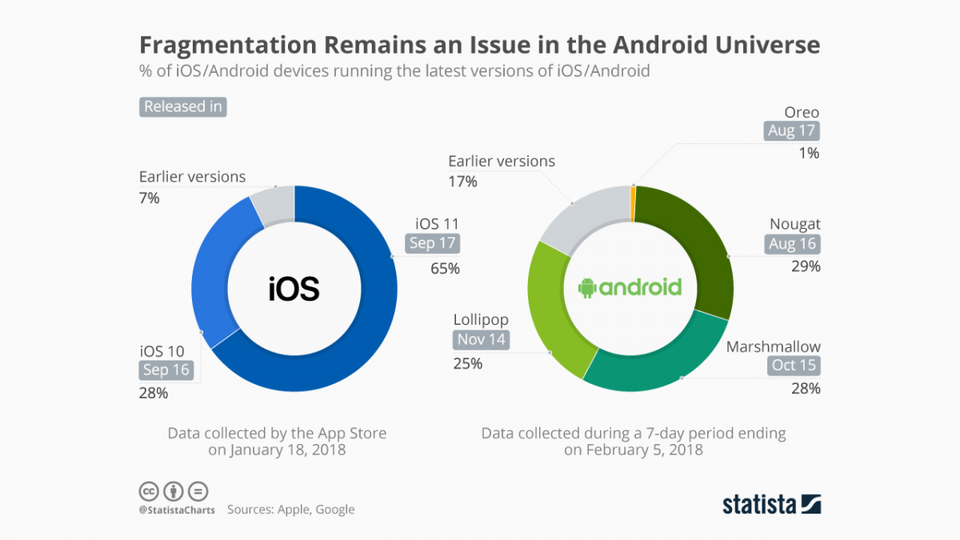 Apple's iOS offers consistent and timely software updates and security patches for all of its newer devices. If you want the same experience on Android devices, then you will have to buy Google's Pixel devices. According to statistics, almost 90% of all iOS devices are now running the latest version of iOS. By contrast, only around 10% of Android devices are running the latest version of Android 10.
If you want the latest features and security updates, then you should choose iOS.
Voice assistants – Android vs iOS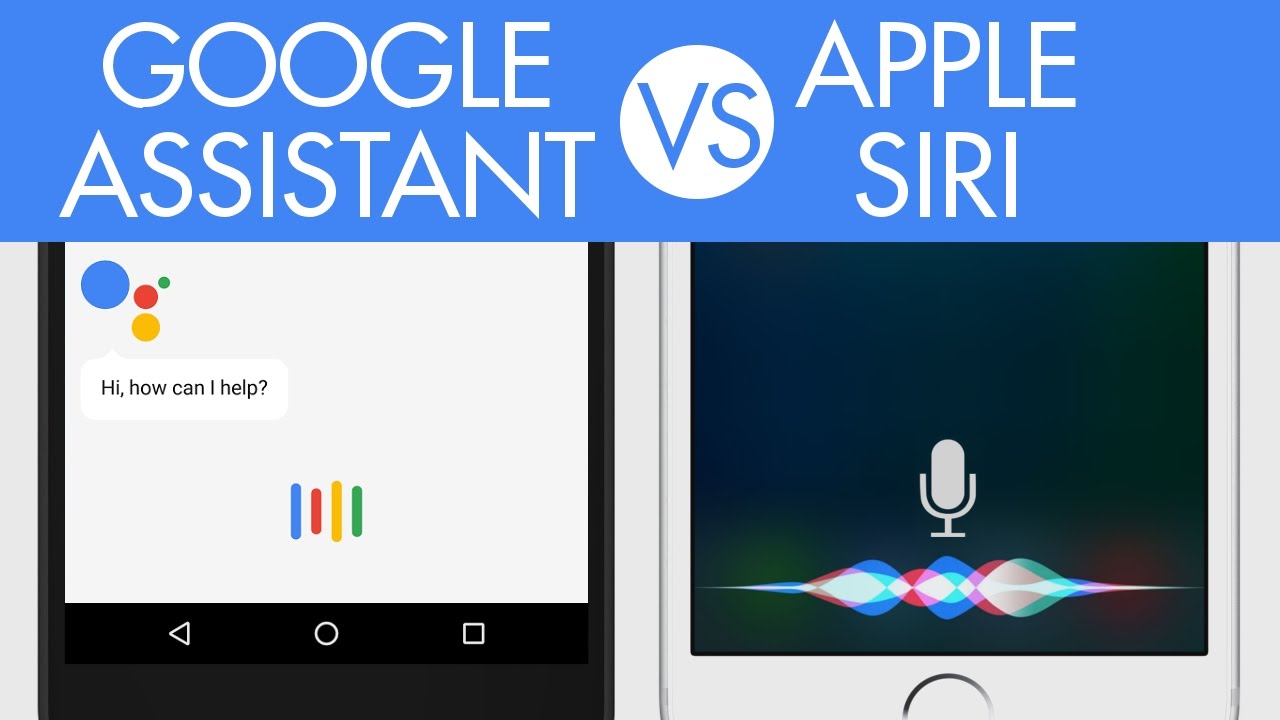 Both Siri and Google Assistant offer almost the same features, Siri is more like a straightforward helper for setting up calendar appointments, searching the web or making calls. Google Assistant on the other hand, has an extra layer – it can preemptively offer useful suggestions, plus it has a more conversational side that offers entertaining games and contextual information based on what you are doing.
Camera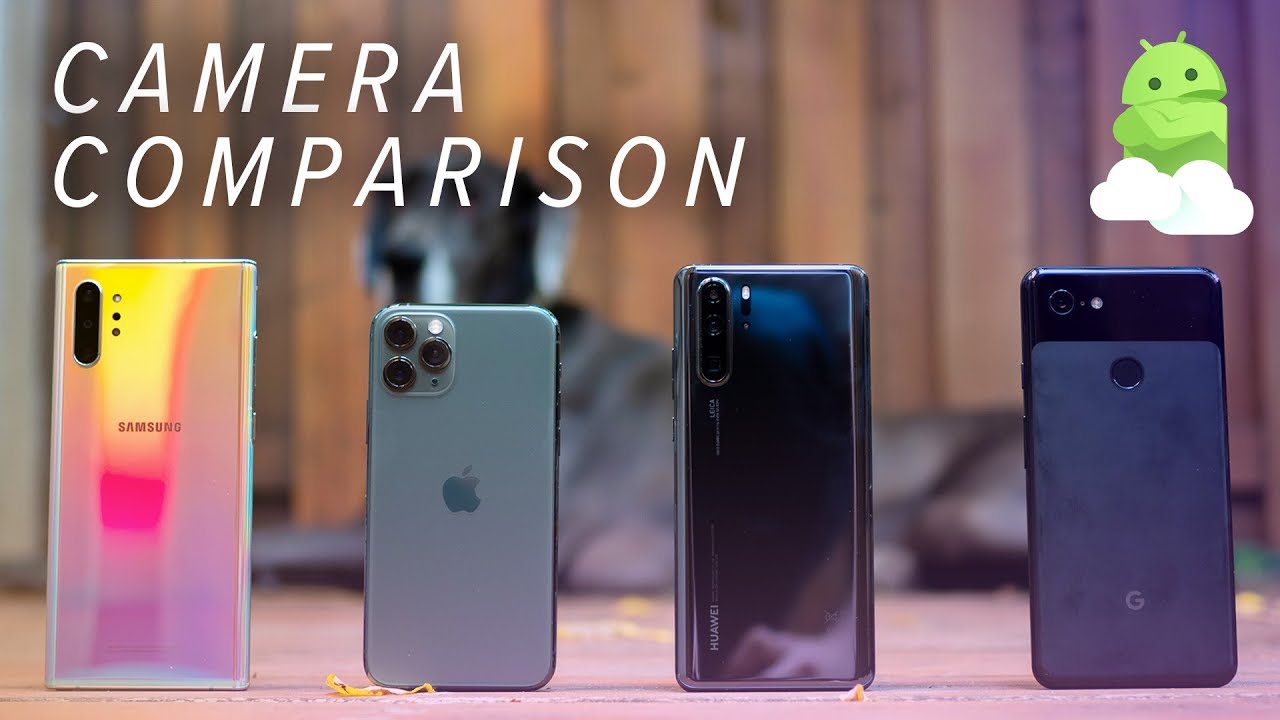 Last but not least – the Camera. Some people choose their smartphones based on their camera. It's difficult to call – in the past, we've argued that Apple does a better job at capturing lighting, coloring and other details – but the latest Android devices are casting a lot of doubt on that assertion. Nowadays flagship cameras are very close in terms of picture quality and lighting, mostly it's up to the final user to decide how do they like their pictures – do you like it with natural colors or with some image processing? Weaker or stronger HDR? – it mostly depends on you.
At the end of the day, the final decision mostly depends on you – whether you are already used to one ecosystem – UI, functions, and usability. This Android vs iOS comparison was written to guide you to making your final decision.
Tags: Android os, Android vs iOS, ios
Posted in Apps, Comparisons, Mobile development | No Comments »
Sunday, December 15th, 2019
JIRA vs. Trello – what's the difference?
First of all, what are they? JIRA and Trello are among the best-regarded tools for project management. They are part of a family of products designed to help teams of all types manage work.
Today we'll take a look into their benefits and drawbacks, and most importantly their main differences. Since Atlassian, the vendor of Jira acquired Trello, both project management tools are basically coming from the same company. But they are still competing over the same target group.
As such, if you're thinking about making the switch to Jira or Trello, this article might be the right place for you.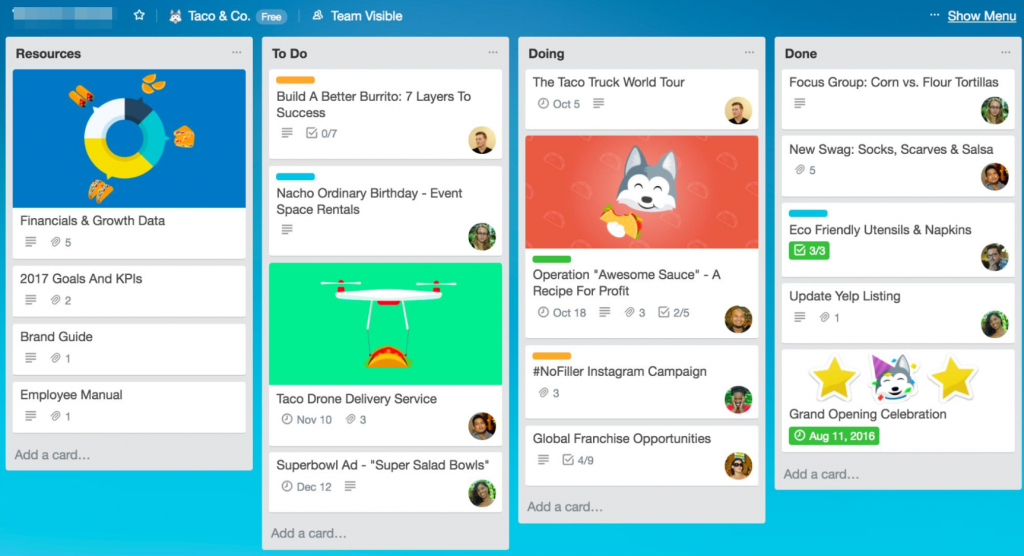 JIRA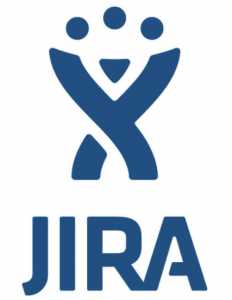 For teams who practice agile methodologies, Jira Software provides scrum and kanban boards out-of-the box. Boards are a task management hubs, where tasks are mapped to customizable workflows. Boards provide transparency across team work and visibility into the status of every work item. Time tracking capabilities, and real-time performance reports (charts, sprint reports, velocity charts) enable teams to closely monitor their productivity over time.
Teams can start with a project template or create their own custom workflow. Jira issues, also known as tasks, track each piece of work that needs to pass through the workflow steps to completion. Another feature called "customizable permissions" allow admins to determine who can see and perform which actions. With all project information in place, reports can be generated to track progress, productivity, and ensure nothing gets missed.
Trello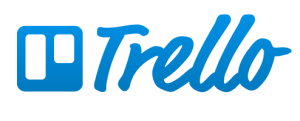 Trello is a task management app that gives you a visual overview of what is being worked on and who is working on it. It used the Kanban system, which was originally developed in Toyota as a system to keep production levels high and maintain flexibility. It is best represented as a whiteboard filled with post-it notes. Each post-it represents different tasks involved in the project.
JIRA or Trello?
Well, while both of them are great project management tools, Jira and Trello have some key differences. Since Jira was designed for software teams, it mainly targets software builders, developers, or project managers working on software projects.
In contrast, Trello has a much broader target audience, as it basically offers any kind of project tracking.
Keep in mind that both tools offer both Android and iOS apps for their users. They also offer integrations with tens of third-party tools and both of them are cloud-hosted. JIRA can be also had on-premises, not in the cloud, so that could be a key-selling factor for some.
Scrum vs. Kanban boards
A project management tool must adapt to these needs and must be customizable enough to fulfill them. Both – Jira and Trello – meet these needs of Scrum or Kanban and offer various board dashboards and card views for managing your team's tasks.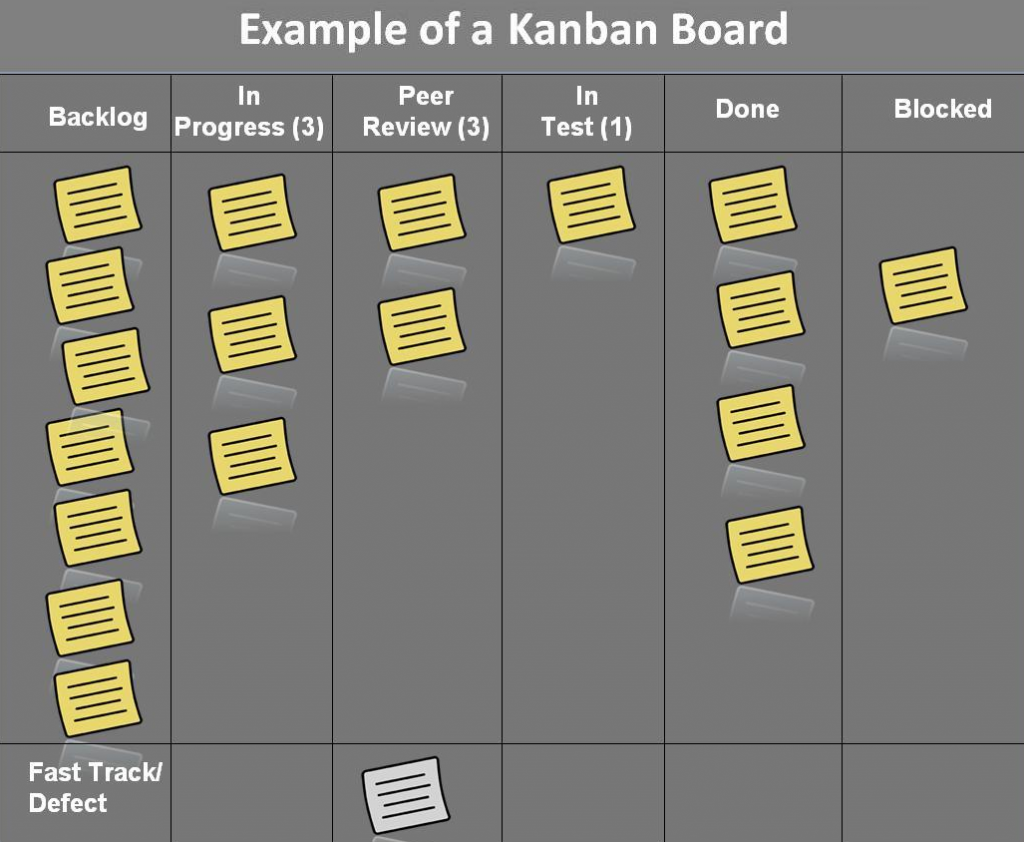 Also, when it comes to traditional project management features, JIRA seems to be one step ahead. If you're looking for a more comprehensive time tracking features, management reporting tools, and issue tracking functionality, you'll probably end up with Jira.
Pricing
The various plans for Jira and Trello depend on a couple of factors. But most importantly, the monthly price depends on the number of users.
As such, the basic pricing of Jira starts at around £10 per month. On the other hand, Trello offers a free account. As a team, we are pretty sure though that you'll end up choosing better plans, since both Start plans are pretty simple and limited.
Conclusion – which one should I use?
In a nutshell, if you're looking for comprehensive, fully-adjustable project management and tracking tool for your software team, you might end up using Jira. Jira is the go-to tool for large-scale project and teams. However, you must be aware that onboarding time and costs might be higher with Jira, as not so tech savvy people might have a harder time using it.
If you're looking for an easy-to-use project and task management tool for your small company, Trello might be the better choice. With its simple, yet well-designed user interfaces it offers small teams an easy entry in the world of project management.
Both of them are great, but it depends on the size of your company, your employees, developers, etc. As previously mentioned, for smaller teams – Trello would be great. But for larger teams with more complex needs, JIRA is the way to go.
Tags: JIRA, project management, trello, w
Posted in Apps, Comparisons | No Comments »
Friday, December 6th, 2019
It's mostly due to humanity's uncanny obsession with technological innovation – from the invention of the wheel to the birth of the automobile or to the dawn of modern ways of communication such as television or the radio. Over the past decade, the pace of progress has quickened far faster than any of us could have predicted. Nearly every part of our business and daily lives have been improved through innovation and advances in technology. Today we live in an era where we have real-time, on-demand access to all the information the internet holds and to any products or services that we require. No matter where in the world we might be, our smartphones can easily grant us access to basically anything we need.
As we look back to the decades that have passed, it's hard to imagine how others lived that came before us. It's even harder to imagine the difficulties that they've faced during traveling – when we now have interactive maps in the palm of our hands, self-driving cars and global positioning satellites orbiting the earth, knowing our exact location. It's clear that in the last 100 years, mankind has made more technological progress than it has in its entire history. So what's next? What do the next 100 years hold for us? What about the next 10 years? – While some technologies are changing the way we live and work, others are revolutionizing our lives.
One of these promising technologies is VR – this technology will significantly alter the landscape of every industry – from the military to healthcare, entertainment, gaming, education, fashion and many more.
So what is Virtual Reality?
Virtual reality is an immersive experience that will eventually include all sensory inputs. Virtual reality is so realistic that it can even trick the mind into thinking what it's experiencing is real. The applications for immersive environments are endless, it can allow us to engage in dry runs in instances that might risk bodily or physical harm in some manner or the other. Let's have a look at a couple of cases where Virtual reality is already making an impact:
The Military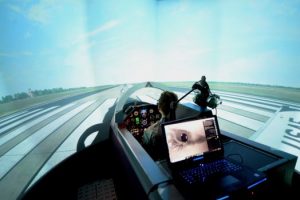 The military in the UK and US have both adopted the use of virtual reality in their training as it allows them to undertake a huge range of simulations, which can be used in all branches of service. Virtual reality can put a soldier in training into a number of different situations , without the cadet having to leave the room. The military is using this technology in various simulations, such as flight simulators, battlefield simulators, medic training, vehicle simulation and virtual boot camps. One of the key benefits of using VR is the reduction of costs when it comes to training the cadets and the additional safety – trainees can learn how to fly aircraft, helicopter without actually having to get in one- this allows them to be put into dangerous training situations without any risks.
Healthcare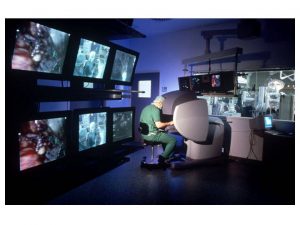 In some universities, medical students are using VR to practice surgeries and procedures, allowing them to practice in a consequence-free environment. Virtual patients are used allowing students to develop skills that can be later applied in the real world. In some cases, they are using virtual reality to conduct virtual surgeries where the surgeon can be thousands of miles away guiding real-world tools through the use of haptic feedback and other sensory inputs.
Sports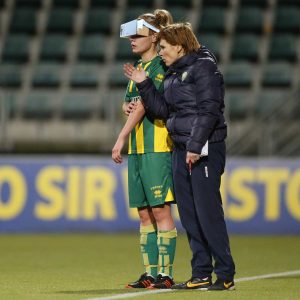 The sports industry is beginning to adopt VR for both players and viewers. Virtual reality is used as a training aid in many sports to help measure athletic performance and analyze techniques.
Virtual reality can be also used to enhance the viewer's experience of a sporting event. Broadcasters can now stream games in virtual reality and the next step would be to one day sell "virtual tickets" to live games. This can allow viewers to fully experience a sporting event without having to leave the comfort of their home.
Education
Virtual reality is now being adopted as an educational tool. It allows students to take virtual field trips for example to museums, they can take a tour of the solar system and they can easily go back in time to different eras – al through the magic of virtual reality. Students can interact with each other and the simulated three-dimensional environment – offering them a very immersive experience.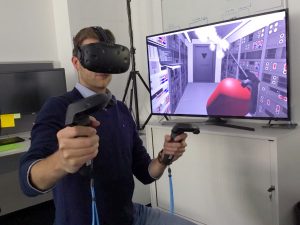 Conclusion
The future of virtual reality looks bright, there are over 36 million VR-ready PS4 consoles and all of the newer graphics cards are engineered to support VR links. This technology is becoming more and more accessible to the masses and it is being adopted by new users each day. Maybe one day we will go to work in a virtual environment completing virtual tasks, all from the comfort of our homes.
Tags: virtual reality, VR
Posted in News | No Comments »