Archive for January, 2020
Saturday, January 25th, 2020
Many of us would like to become an entrepreneur and start an online business – we've all had that moment when we thought that we have a good idea for an app that could make us rich but then it never got anywhere. So what can you do with your idea of an app? How can you turn your app idea into reality?
As the number of mobile users increases year after year, there are more and more opportunities for aspiring entrepreneurs who have an app idea. Mobile apps are strongly connected to the service offered by a business, they can help drive more sales that can translate into more revenue.
Whether you want to reach out to new customers or have strong retention over your existing ones, here are a couple of tips when it comes to understanding how to develop your application.
Make a list of all the features that you want your app to have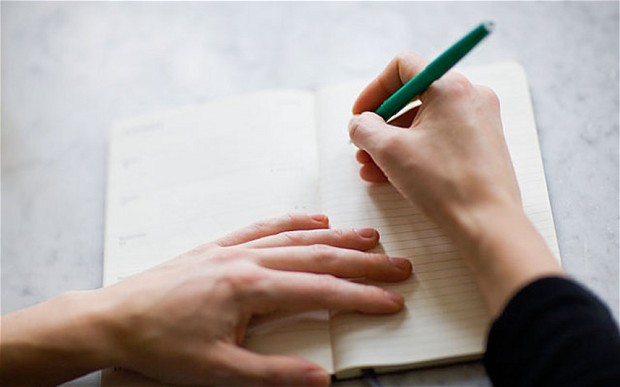 It is essential that you put your points down on paper – absolutely everything that comes to your mind should be on paper. Mobile apps do not have any practical value if they only stay in your head – that's why it is essential for you to move away from that "I have an app idea" phase as soon as you can.
By writing down all the features you'd like your mobile app to have, you'll adhere to those ideas and add more to them later on. This refines your idea to a point where you will have a clear vision of how to turn your app idea into reality.
You will also have to remember that this feature list will have to contain unique features – that are essential for differentiating your product from apps that are already available on the market.
Analyze the Market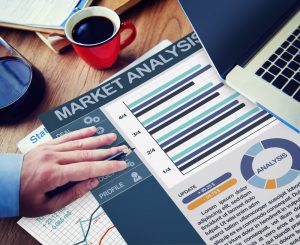 After you have written down the list of features you'd like your app to have, you will have a rough understanding of how to develop your app idea.
The next step before turning your app idea into reality is to get an idea of the apps that are already out there, trends, and specific requirements of the market. Firstly you should look at apps that serve a similar purpose when compared to your app and then keep track of their reviews, feedback, and ratings – this will allow you to get an idea of their weak points.
Once done with the market research, add those features that are capable of making your app unique and more attention-grabbing to your feature list.
Know your audience
The success of your app depends on your audience. Their type range may include particular industry orientations, region, gender, age group, income group and so on.  Now that you know your audience, you need to know something specific or special that your audience or users desire to have.
The better you know the needs of your audience, the better you can tailor your app to suit their needs. After all, the only reason why you said to yourself that your app idea would work is that there was something you knew that hasn't been done before – and it's something that a specific audience desires.
Find a way to make money with your app
Find out how you can collect the fruit of all your labor – you can make money off of your app using the following ideas:
Add a subscription fee
In-app ads
In-app purchases
User Data
Sponsorship
Now that you have the ideas – you just need to know which one is more suitable for your app, audience, and market.
A popular way of making money using applications is by following the Freemium model – this involves making your app free with an in-app purchases option for extra perks.
In-app ads are getting out of date – it's because nowadays it's more up to the user experience, which gets ruined if users experience pop-up ads when they are having fun using your app. However, keeping used data ( of course, with the consent of the user) can help you refine the in-app experience for users and help you use it in various other ways to serve the user's needs.
Prepare the wireframe of your app idea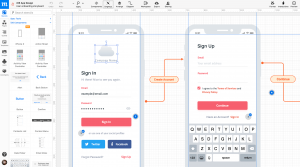 Put all of your notes to use and start building a wireframe of your app. This wireframe will allow you to define the concept much better- it will also help you refine the needs of your product.
You can start off by simply drawing a rough sketch with a pencil and paper –and use online tools to create a wireframe. After finishing the wireframe you can have a look at the way your concept functions and you can polish off the rough edges.  There is no technical skill involved, you just need to use your common sense to come up with an idea of how in-app navigation works.
Using this wireframe and ideas, it will be easier to get estimations from developers.
Get an estimation from app development companies
You have come very far in your journey – now that you have a wireframe and a rough idea of how your app works – it's time to seek the help of app development companies to take care of the technical part.
For this, you can use Google to search for the best app development companies nearby – and it's time to get in contact with them. After the initial contact, it's best to get them to sign an NDA with you, so you can give them the project details.
An experienced app development company will then bombard you with questions – it would be best to answer them – then they will give you suggestions to make your idea better.
Getting a proposal from vendors is wise – with cost and time estimations for development and comparing them properly, you can choose the app development company to go ahead with.
The app development company will build your app and test it for you – obviously, you will have to do some testing yourself, to make sure that everything works as specified.
The final step is Launching your app
Before the launch, you should consider investing in marketing and branding – so your app has a pre-launch hype already built up. Use Twitter and Facebook to spread awareness – these are also the most efficient ways to get new people to use your app.
Now that you've read this blog post, what's stopping you from turning your app idea into reality? An idea is just the start – it's knowing what to do with the idea is what gets you to jump-start a profitable venture.
Tags: app development, mobile app, mobile app development
Posted in Apps, Mobile development | No Comments »
Saturday, January 18th, 2020
Submitting your app to the iOS App Store – how does it work?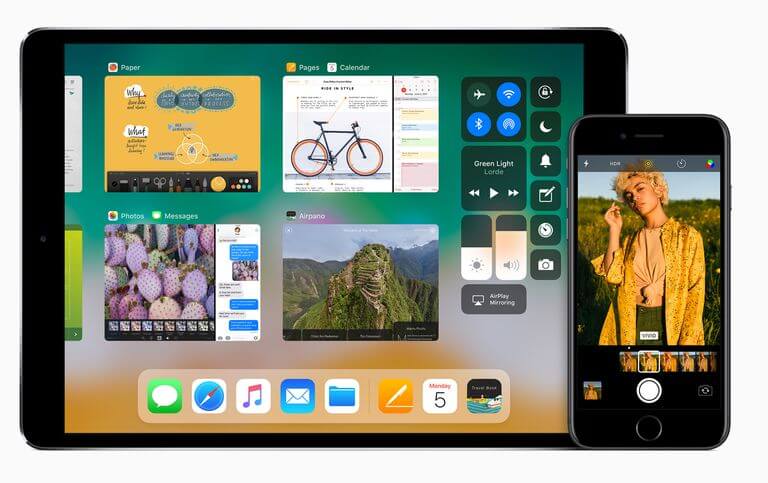 So, you're just launching your brand new app. Submitting an app to the App Store isn't as simple as pushing a launch button, but it's not as complicated as it may seem either.
Assuming that you are already enrolled in the Apple Developer Program, your app follows Apple's App Review and Human Interface Guidelines, these are the steps that you need to follow. As previously mentioned, even though it seems a bit complicated, it really isn't.
Code signing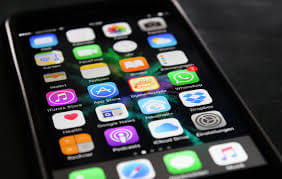 The development provisioning profile and development certificate that you've been using are only for specific devices. Now, in order to distribute your app to beta testers or to users through the App Store, you'll need a separate distribution provisioning profile and distribution certificate.
Our recommendation and the easiest way to do this is through Xcode. If automatic signing is enabled, Xcode will create and manage certificates, signing identities, and handle device registration for you. In some cases, you might prefer manual signing. Honestly, we would just recommend leaving automatic signing on and Xcode should take care of the rest.
Create an iTunes Connect account
Simple, just sign in with the Apple ID you used to enroll in the Apple Developer Program. Now let's add a new app to it:
-In the iTunes Connect dashboard, select My Apps.
-Click on the + sign in the upper left-hand corner, then New App.
-To create a new iTunes Connect record, you'll need these details: platform, app name, default language, bundle ID, and SKU. You can't really change these details later, so be sure of what you enter.
-Use keywords in your app name to optimize for discovery.
-The bundle ID must be an exact match of the bundle identifier in your Xcode project Info.plist file (in the target's General > Identity section).
-The SKU is not visible to users and is up to you to set. It can be an identifier you use in your company or something else that is meaningful for you. Acceptable characters include letters, numbers, hyphens, periods, and underscores, and it must begin with a letter or number.
Archive and upload your app using Xcode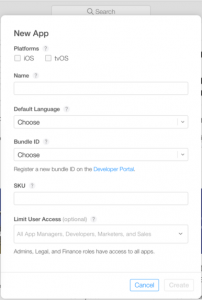 Now, before you can submit your app for review through iTunes Connect, you need to upload the build through Xcode. You can do this by following these steps:
-In Xcode, select Generic iOS Device as the deployment target.
-Choose Product from the top menu and click on Archive.
-The Xcode Organizer will launch, displaying any archives you've created in the past.
-Make sure the current build is selected and click on Upload to App Store in the right-hand panel.
-Select your credentials and click Choose.
-In the next window that appears, click on Upload in the bottom right-hand corner.
-A message will appear when the upload has completed. Click Done.
Configure your app's metadata in iTunes Connect
Under the "App Store" tab in iTunes Connect, in the "App Information" page you can add additional languages, categories, and your app's Privacy Policy URL.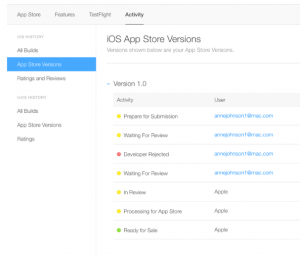 Under the "Features" tab, you can add configurations to any App Store technologies in your app, like Game Center and in-app purchases.
At this stage, your app is marked with a yellow dot and the status "Prepare for Submission" in the left-hand panel under "App Store". Select the build you want to configure. This is where you will add the information for your product page on the App Store.
Submit your app for review
-Scroll to the "Build" section in your app's iTunes Connect record.
-Click on "Select a build before you submit your app."
-Choose the build that you uploaded through Xcode. Click Done in the bottom right-hand corner, then
-Finally, answer the Export Compliance, Content Rights, and Advertising Identifier questions and click Submit.
So, how long does it take in order to get the app approved?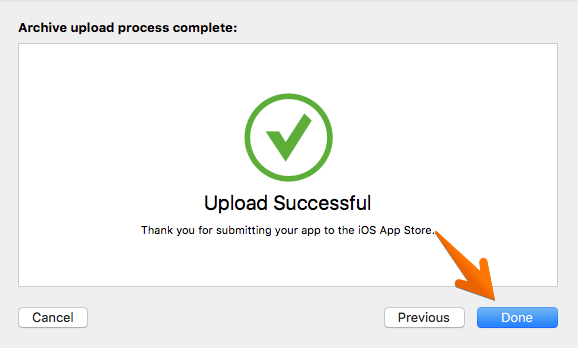 In most cases, it should take about 1 to 3 days to receive approval, and it can take up to 24 hours for your app to appear in the App Store after approval. Also, you'll receive e-mail notifications at each stage.
If your app is rejected, you'll have to make the necessary fixes before submitting your app for review again. You can use the Resolution Center in iTunes Connect to communicate with Apple if you have any sort of questions. You can also submit an appeal if you think your app was wrongly rejected.
If your app gets approved – Congratulations! You're now on the App Store. You can view downloads, sales, ratings, and reviews directly in iTunes Connect.
Tags: app store, ios, submitting app
Posted in Apps, Mobile development | No Comments »
Saturday, January 11th, 2020
The number of people using mobile devices is growing year after year – it is projected that the number of mobile phone users worldwide will reach 6.95 billion by the end of this year. This means that the number of mobile users is far greater than the number of desktop users
Many business owners have thought about ways to win this audience – and the strategies they need to apply: whether to build a mobile website or an application. Unfortunately, there is no single answer to this question, because the options really depend on a number of factors, including the business plans, required features, resources and the web properties they might need.
Some studies have shown that users generally prefer mobile apps more than mobile websites – this makes for a strong enough reason to create mobile apps to attract potential customers.
Let's have a look at a couple of reasons why mobile apps are better than mobile websites:
First of all, mobile apps offer better personalization
With mobile apps, the users have the option to set up their preferences at the start, based on this information, users can then be served with customized content. Mobile apps can also track and observe user engagement, and use their behavioral patterns to offer custom recommendations and updates to the users.
These apps also have the ability to track the user's location – this allows the apps to provide geography-specific content.
These personalization options not only improve the user experience, but they also help to improve the conversion rate. When users are pampered with personalized content, they have a higher chance of making a conversion.
Easily send notifications and offers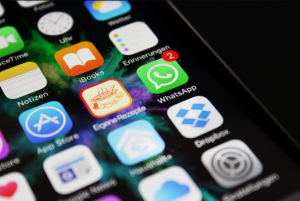 For the last couple of decades, emails have been the main form of communication used to keep in touch with customers – businesses have extensively used emails to reach out to their customers, sometimes spamming their customers with daily emails. As a result, email has lost its effectiveness, this means that open rates and click rates have significantly dropped.
Now, there's a new way for companies to communicate with their customers – Mobile apps
Mobile apps have two types of notifications built-in: Push notifications and in-app notifications – both of them are exciting new ways for communicating with users in a less intrusive manner.
This ability to send instant and non-intrusive notifications to users is so desired, that this is one of the main reasons why many businesses want to have mobile apps in the first place.
In-app notifications are the notifications that the users receive when opening the app and pop-up notifications are the ones that users receive regardless of any activity they are doing on their mobile device.
Users spend more time on Apps
Mobile users spend about 86% of their time on mobile apps, and just 14% of their time on mobile websites – and to add on top of this, the average time a user spends on mobile apps is also increasing.
Another advantage would be making use of the mobile device features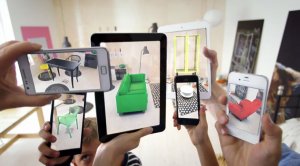 Mobile apps have the advantage of using the features available on a mobile device such as the camera, contact list, GPS, accelerometer, etc.
These features, when paired with an app, can make the user experience a lot more interactive and fun – they can also help reduce the efforts users would have to make otherwise. For example, when accessing their bank account, users can use the built-in face ID or fingerprint scanner to quickly access their banking app – if they would have to do this on a web browser, they would have to type in their passwords, wait for the 2-factor authentication message to arrive, type that in the textbox and then they would be able to do whatever operation they want.
These device features can significantly decrease the time it takes to perform certain tasks and can even boost conversions.
Mobile Apps can be used as powerful eCommerce tools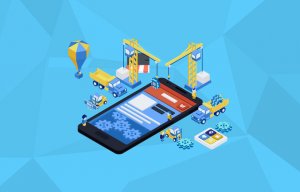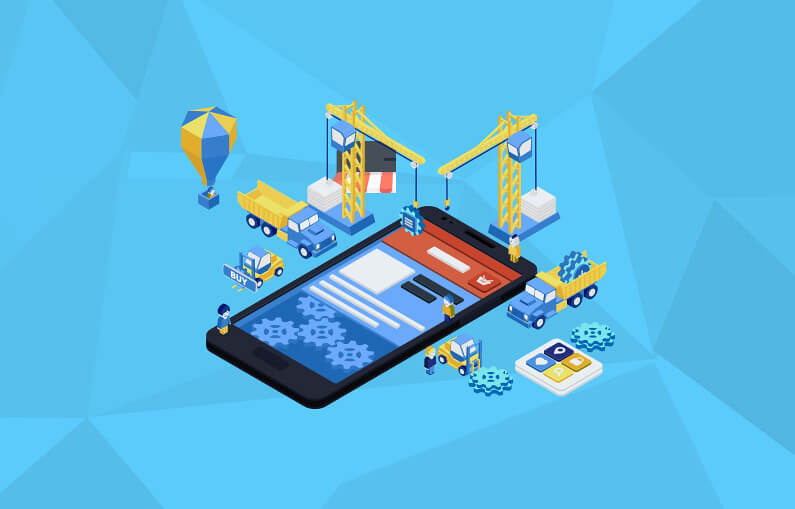 In the eCommerce sector, mobile apps are blowing websites out of the water – they are much more superior when it comes to closing deals with prospects and leads, pushing them faster through the purchasing funnel.  It is estimated that mobile apps have a 3 times higher conversion rate than mobile websites and 1.5 times higher conversion rate than desktop versions. In total, more than 40% of people that download an eCommerce app make a purchase afterward.
Why do eCommerce apps have such a dramatic effect on conversions?
It's because they save users data and spare people the ordeal of filling out credentials every time The in-app environment allows effortless, once click checkouts and fast loading times.
Final thoughts
Developing both a mobile website and mobile app for your business can prove to be a costly affair, depending on the size of your business, budget,and goals, you might have to choose one of the two channels. While both channels have their pros and cons, mobile apps can help you get higher conversion rates. Mobile apps offer greater personalization and operational efficiency, along with multiple other exclusive features.
Tags: mobile app, mobile app development
Posted in Apps, Mobile development | No Comments »
Sunday, January 5th, 2020
iOS apps are coming to the Mac!
Great news, as your Mac is about to get a whole lot more powerful. Alongside macOS 10.15 Catalina, Apple unveiled a new way to design apps across all of its platforms. Called Project Catalyst, the new initiative builds on the News, Stocks, Voice Memos, and Home apps Apple launched in macOS 10.14 Mojave, and it has the potential to transform the entire app ecosystem.
Project Catalyst is designed so a team of developers can easily make a single app that runs on the iPhone, iPad, and Mac without needing to spend months on each.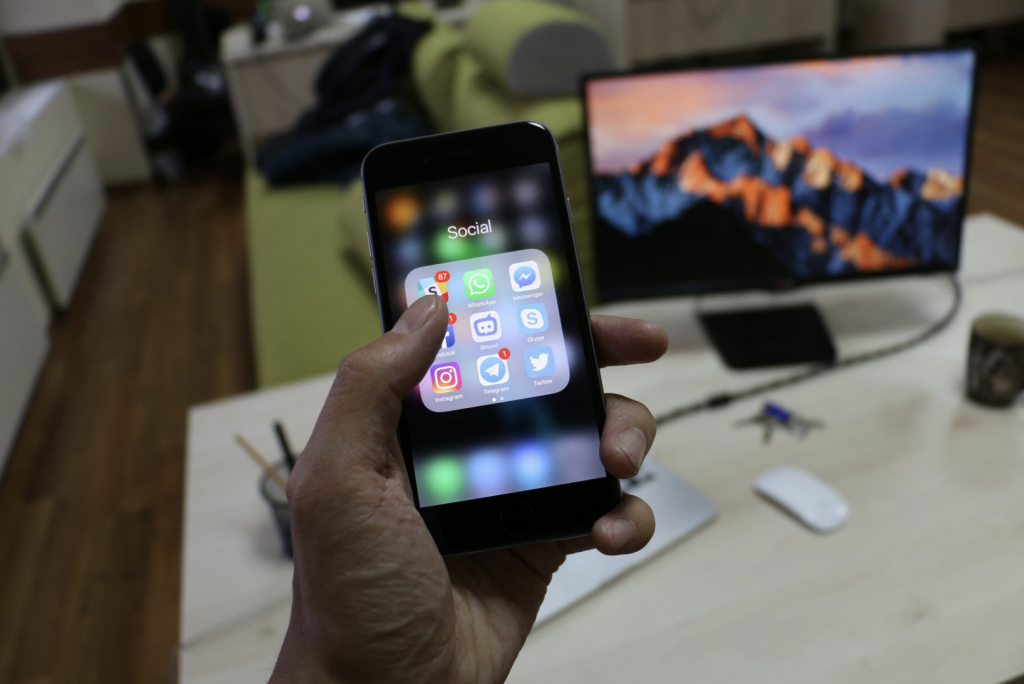 This is a massive accomplishment for a process that normally takes months and tons of resources. Recently, many developers have understandably shifted their focus away from the Mac, but Project Catalyst should make it as easy to bring an iOS app to the Mac as it is to turn on iPhone app into an iPad one, completely with drag-and-drop functionality and a full-screen experience.
What do we mean by this?
Well, if you've used a Mac in the past couple of years, you'll know that they have their own App Store, which looks shockingly similar to the iOS App Store (found on iPhones and iPads). However, beyond the similar look, the macOS App Store is very poor, it has very few useful apps, and almost none of the great apps that you can find on iOS (Facebook, Instagram, Twitter, Amazon, eBay, Revolut and many, many more).
I remember the first time when I purchased my brand new Mac, I took it home, unboxed it, and the first thing is that I wanted to do was to install some apps from the App Store. I was a bit surprised to find out that almost none of the great iOS apps work on the Mac. But now, with Project Catalyst, they should start working on macOS as well soon.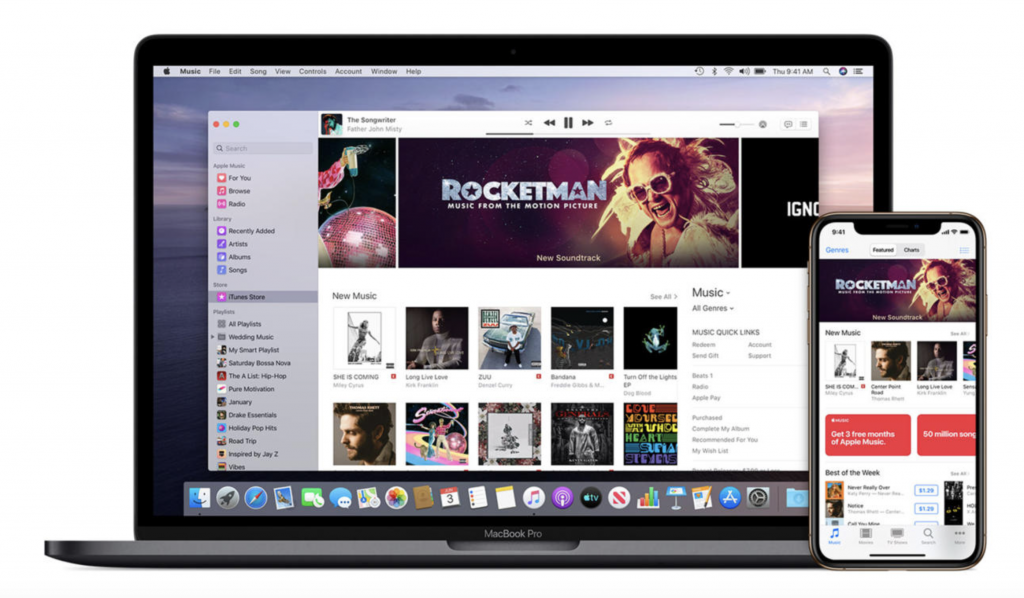 How will it work?
Optimizing apps for Mac means building in different mechanisms, like keyboard and mouse support, and considering how a larger screen changes the content. 
Well, they'll be more than super-sized iOS apps. Apple is respecting the Mac's menus and interface so apps will look as native as they can. Developers will be able to add unique features as well. Atlassian said it was able to use Project Catalyst to "put the finishing touches that make (Jira Cloud) perfect for the desktop" and Twitter was able to add "native Mac features" without spending weeks designing and testing.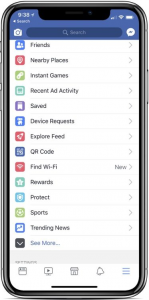 Apple describes Catalyst as: "Also available with macOS Catalina is Mac Catalyst, a new technology that lets app developers easily build Mac versions of their shipping iPad apps. The iPad ecosystem comprises over a million iPad apps, and now users will see more of their favorite titles come to Mac than ever before."
Games will be coming to the Mac as well
Oh yes, that's right! Games such as Asphalt 9, a hugely popular free-to-play racing game, was delayed until later this year so its developers can further polish the experience. Once it's ready, the game's Mac version will allow players to sign into a single account across their Apple devices, to more easily switch between them and continue playing the same game, according to the technical director at Gameloft Barcelona, the development studio behind Asphalt 9. The Mac setup also allows the game developers to push all of the details further while running at 60 frames per second without worrying about battery life.
And there will be many, many more great games that you're used to playing on your iPhone coming to the Mac in the near future. This is exciting news!
Major challenges ahead
While Catalyst opens the door to the Mac ecosystem for many iOS developers, it remains an imperfect passageway.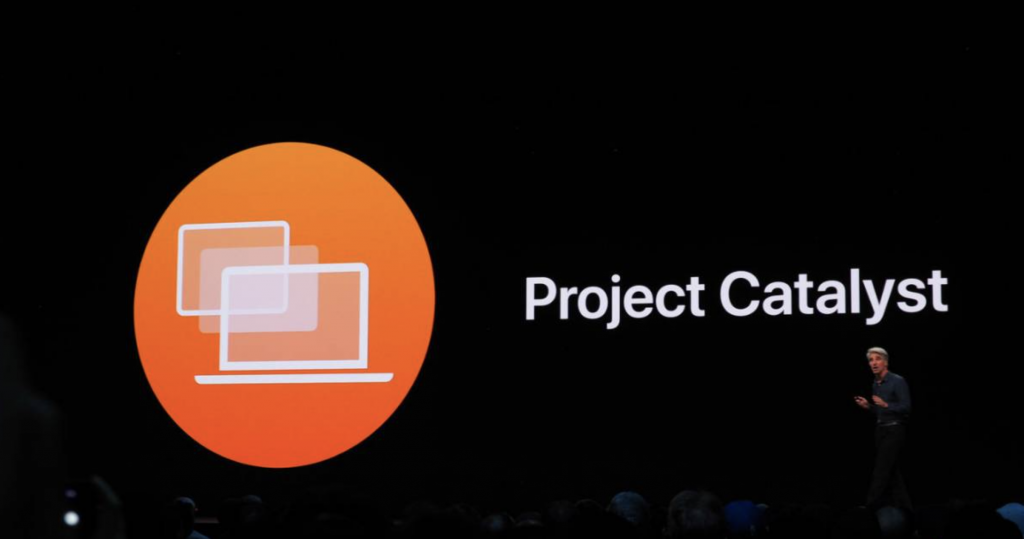 Beyond beta issues, there is currently no way to share purchases between the App Store and the Mac App Store, so users have to buy the same app twice to use it on both their iPad and Mac, which is confusing and inconvenient
Of course, Catalyst isn't the only option for developers who want to build a Mac app. They can still do so from scratch using AppKit, or build one for multiple Apple platforms using the new SwiftUI. 
To sum up
Apple's efforts to bring iPad apps to the Mac are beginning to pay off, but there's still a long way to go before Mac users are able to find many of their favorite apps on their desktop the same way they do their iPhone or iPad.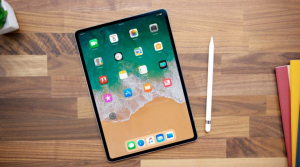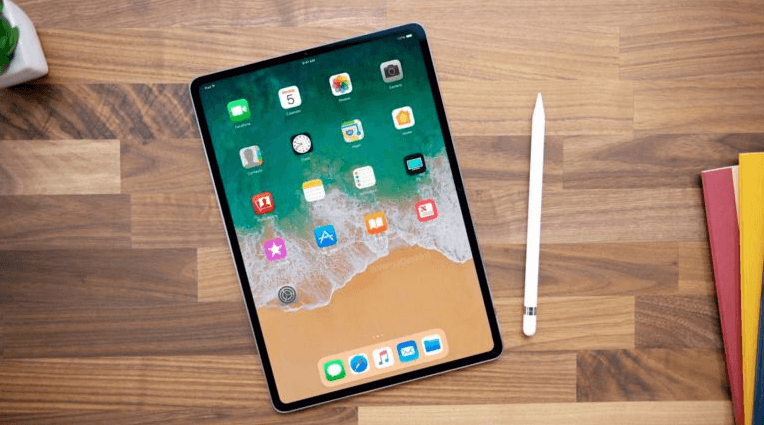 Nonetheless, we can say that the future is looking great for macOS and Mac users. We can't wait to see what great apps will be brought over to the Mac!
Tags: apps, ios, mac, macos
Posted in Apps, News | No Comments »