Archive for March, 2020
Saturday, March 28th, 2020
Coined "Personal Assistants" and they are becoming a more important part of our daily lives. Google Assistant, Amazon Alexa and Siri have all made huge leaps when it comes to voice recognition functionality and every day use. They aren't just respective smart home speakers and they can be controlled from your other devices like your phone and tablet.
You may be intrigued as to which of these personal assistants is the best for you? And this blog attempts to help you decide.
Whilst we are aware there are new additions out there like Microsoft Cortana and Samsung's Bixby,  this blog summarising the three market leaders, Google Assistant, Alexa ad Siri.
Let's start off with the Google Assistant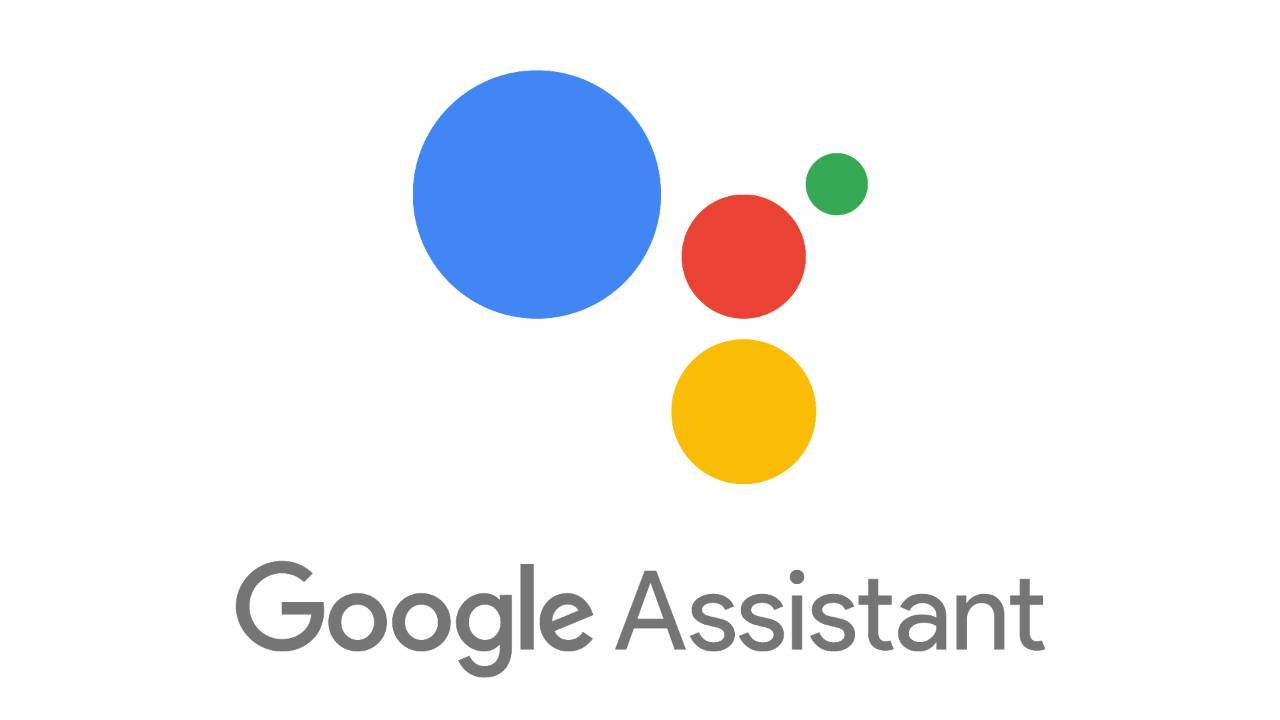 Google Assistant is considered be the smartest and most dynamic of the personal assistants.
It was launched in 2016 as an extension of Google Now – it offers personalised elements such as pulling information from your Google Calendar, Gmail and other Google services. It can also recognise different voice profiles. It supports features like Continued Conversation.  This is where you can simply continue to keep asking questions about a subject without the assistant discontinuing the original conversation when asked the next question.
In short, Google Assistant will allow you to control compatible smart home devices, music, access information from your calendars, it can even act as a real-time translator in Interpreter Mode. You can ask the assistant to set alarms, reminders and call your contacts through the use of different apps. It can even find information online and play content to a Chromecast device.
You'll find the Google Assistant on several devices, from Google's own Nest devices to third party speakers and smart displays, Android smartphones and WearOS smartwatches and earbuds, Android TV, Nvidia Shield and cars that support Android Auto.
Next up is Amazon's Alexa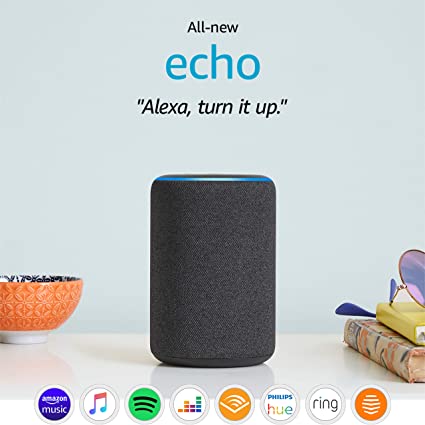 Amazon Alexa is probably the most popular of the personal assistants. Largely due to it being the first one on the market that came as an integrated speaker.
Amazon put Alexa onto the original Echo speaker in 2014 and since then the Echo devices have expanded rapidly. Alexa is now broadcasting across millions of homes worldwide. Similar to that of Google Assistant, Alexa will perform various tasks for you and control various systems such as the NEST heating system and WIFI lightbulbs to control the lighting.
It also offers a more personal wakeup word "Alexa" compared to the other assistants "hey Google" or "Hey Siri".
Like the Google Assistant, Alexa will enable you to run reminders and alarms, find information online, play content on Amazon Fire devices, read news briefings and offer Alexa calling.
One of the key advantages of Alexa is the long list of compatible apps and services. You can also find Alexa on third-party devices such as Fitbit, and even as standard in some vehicles. Amazon even put Alexa into a microwave, a teddy bear and even a clock.
Siri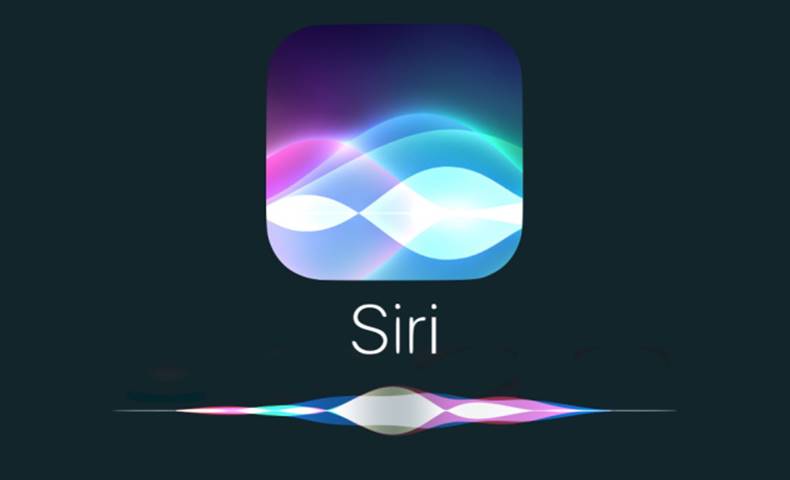 Siri is the considered the oldest of the personal assistants. Apple first offered Siri as a standalone app in the App Store in 2010. Since then it has been hard-coded into the company's iOS software after Apple purchased the company that developed it. Just like the Google Assistant and Alexa, Siri will perform a multitude of tasks for you and will pull a multitude of information from various Apple services, to give you a more personalised experience.  It is also capable of 'wit' and the use of natural language which only Alexa comes a close 2nd.
Siri will allow you to control compatible smart home devices, open apps, call or text someone and set reminders and alarms. It also helps you find information online, make recommendations as well as tell jokes.
The main difference between Siri and the other assistants is that Siri is only available on Apple devices. You'll find her on iPhones, iPads, Apple Watches, AirPods, MacBooks, iMacs and on the HomePod as well as many vehicles have Apple CarPlay onboard.
Final thoughts
At the beginning of this post we set our goal to tell you which of these personal assistants is the best.  As you can see in the majority of cases they can do the same tasks.
The Google Assistant is very impressive, it can handle multiple questions at once and offer personalised results by recognising a voice profile as well as having the power of Google search behind it.
Amazon Alexa may not be as dynamic as the Google Assistant, or as smart, but it's compatible with hundreds of thousands of devices and apps.
Apple's Siri is certainly the wittiest of the three assistants. Allowing you to speak the most natural and offering features such as Siri Shortcuts that highlighting tasks to get things done, the only problem is that it's tied into the Apple ecosystem.
If you want the smartest assistant, go for the Google Assistant. If you want the most compatibility with apps and services, then go with Alexa. If you want the funniest and own an Apple device, go with Siri.
Tags: Amazon Alexa, Comparison, Google Assistant, Siri
Posted in Comparisons | No Comments »
Tuesday, March 17th, 2020
The best business meeting apps in 2020
With the new coronavirus outbreak, many people have started self-isolating and working from home. But given this unprecedented exodus, how do businesses continue? Just how will we continue with our meetings? We cannot meet up, so we must now switch to meeting virtually, via business meeting apps.
Many of us use these apps on a daily basis to do demo's to prospects or clients across borders.  They aren't brand new but useful when face to face meetings are not appropriate.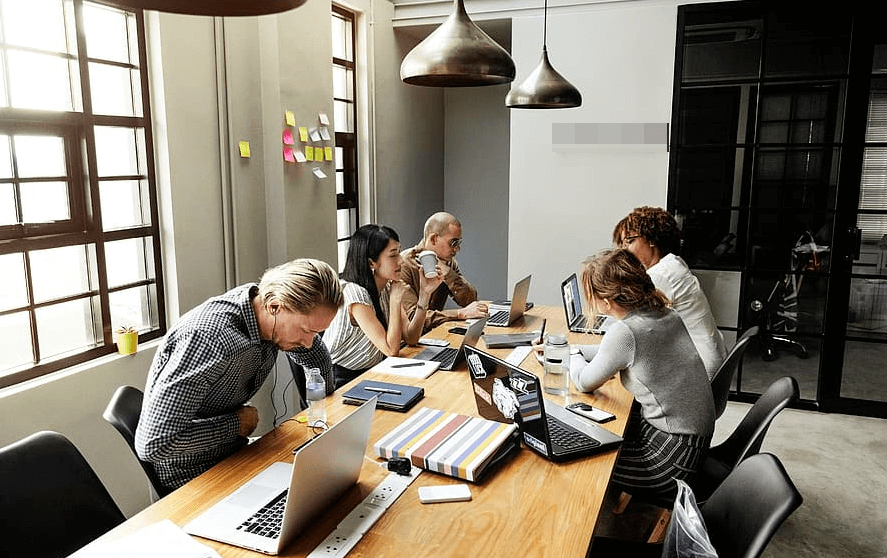 Companies that have several offices in different cities and countries would use such apps to have video conference meetings. Here are our recommendations for the best business meeting apps that we use @JustApplications Limited.
1) GoToMeeting
This app is really easy to set up for the presenter.  Our staff particularly like the drawing feature that allows you to highlight important content on the screen whilst your talking.  The screen sharing option is easy to locate and a great way for the speaker to share visual information with the attendees in the meeting.  We sometimes make this obligatory, as it helps to ensure that those in the meeting are actually paying attention and not being distracted by emails or Skype chats.
Please remember to switch your audio on prior to joining the meeting. If you join by phone and forget to switch your GoToMeeting dashboard setting to phone audio, you (and others) will hear yourself echoing back. In future versions it would be helpful if GoToMeeting would recognise the source from which you are joining (phone or computer audio) but since it doesn't then get into the habit of switching this manually to avoid the loud reverb.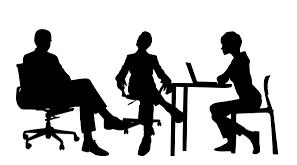 GoToMeeting is free for up to 3 participants. If you have more participants, it's £30/month
2) Zoom
Zoom is the app we use the most! A personal favourite as we're often having conversations with several employees in multiple offices around the world. We find there is very little interference and connection issues.  We've had up to 30 people regularly in a call, one particular meeting was discussing a mobile app project that we were developing and we were on the call for over 2 hours. Zoom has some very cool features to allow the meeting organiser to mute everyone whilst the speaker is talking as well as being able to see many meeting members in the same screen.
The Meeting setup can be a bit confusing.  However, this is a common problem among most of the video conferencing platforms, as generating the conference ID can get be a little confusing depending on who is managing the meeting.
The recent addition of the video being turned off from opening any new meeting without warning can be annoying.  Just be mindful to cast your eyes down to the bottom toolbar to turn it on.
Not surprising with over 10 million downloads in the App Store and Google Play. In addition to the functions standard for this type of application like HD video conferences and secure audio calls, this app offers its users to make their group meetings with mobile phones via cellular connection or available Wi-Fi.
Up to 3 participants its free.  If you have more it starts from £11.99 per month.
3) Google Hangouts Meet
Google Hangouts allows participants to perform group video calls and hold online meetings. This App has been around since 2013 and is growing in popularity. However, annoyingly you need a gmail account to use this App.
We don't use this software as it doesn't allow you to send multimedia documents. This  is really important to us when we are sharing images and documents with the team.  Google need to work on this for us to choose this over Zoom.  Also we found it unusable over 10 users.
Hangouts lacks a few advanced features that its competitors have. However, given that it's free along with Drive its a very usable tool. But be warned it is not suitable for online meetings involving multiple people in places.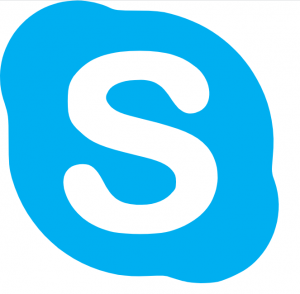 Skype paved the way for all the videoconferencing tools.  Everyone knows about Skype…right?  And for good reasons, it's one of the most used free apps to this day.
In fact, it is so common that "Skype" has become a verb. You must have heard the phrase "I'm just skyping my mom"?
Skype is so widely known and so popular that it comes pre-installed with every Windows 10 machine, and it's free to download and use on other devices if required.
There's a more fancy version of Skype called Skype for Business. It boasts meetings of over 250 people.  However, we have struggled with it. Connection drop outs and communication pauses leave this app suitable for 1-2-1 video conferencing where we love the screen-share feature.
Skype for our business is still our number one messaging app on our PCs over WhatsApp and Viber. Once on mobile of course its WhatsApp and Viber.
Business Skype users pay £2-£5 per user, per month.
5) Join.me
The quality of video and audio is excellent. The system really adopts the KISS method (Keep it simple stupid) which has its advantages when you are in a phone conversation and want to switch to a conferencing system quickly.
The app allows users to share their screens and send documents or media files with ease during the meeting.
A personal wish of mine is that join.me had the ability to allow me to set my conference room to allow attendees to join without me having to start the conference. Furthermore if I need a colleague to run a meeting it becomes an extra hassle for them to have to log out of their account and login in to mine just to start a meeting.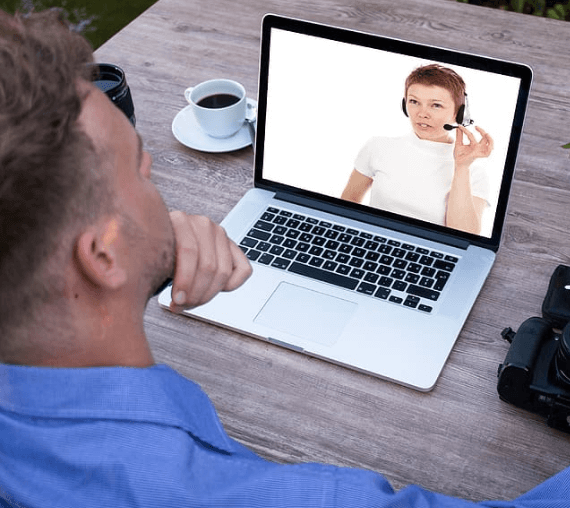 To sum up
Whether you're working from home due to the Corona virus outbreak, or whether online meetings are a part of your daily workflow, these apps can make your life much easier.
The main goal of any online group meeting application is to be able to communicate without having to be there in person.  Please remember these are just our personal experiences we've shared with you and feel free to trial any of these amazing apps!
Tags: apps, business, meeting
Posted in Apps, News | No Comments »
Saturday, March 14th, 2020
Cybersecurity and cryptography are one of the hottest topics of discussion in the technology world – ever since Edward Snowden, the NSA whistleblower made shocking revelations about the mass surveillance practices of several governments and also thanks to the rise of online piracy.
Have you ever been logged on to a public Wi-Fi network and was wondering if someone was able to see your online activity? Given the circumstances and advances in software, it would be possible to trace online activity and compromise your privacy.
That's why VPN technology has made a transition from a "nice thing to have" to a "must-have" for many users of the internet.
What is a VPN and how does it work?

A VPN ( Virtual Private Network ) is the best solution if you are looking for safe browsing. It creates a secure encrypted tunnel between you and the remote server operated by the VPN service. All your internet traffic is routed through this tunnel, so your data is secure from prying eyes. This means that your traffic will be exiting the VPN server, thus you will have the IP address of the said server – masking your real identity and location.
Why would I need a VPN?
A VPN has many utilities for various scenarios, let's have a look at a couple of them:
More secure messaging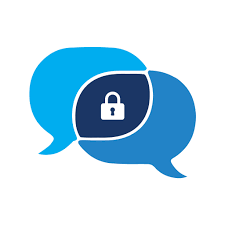 When we talk about messaging, the first services that pop into our head are WhatsApp, Skype, Snapchat – yes, things have come a long way from simple text-based emails, no we can send instant messages to people all around the world. The issue when it comes to messaging apps is that not all of them are encrypted, meaning that there is a potential for that message to be intercepted and read.
Using these messaging services through a VPN provides a higher level of security with the inherit encryption and keeps conversations where they belong, in private.
Voice over internet protocol services – VOIP
This service is revolutionary because it enables digital voice communication at a lower cost than traditional phone lines by routing calls through the internet.
This is revolutionary – but again, unsafe. Someone can simply just tap individual subscriber lines, meaning that VoIP calls can be acquired and analyzed in bulk. By using a VPN, these calls will get encrypted meaning that it will take some serious decryption skills to gain access to the call, making it a lot safer for the user.
Secure online gaming
Using a VPN for gaming? – yes, it sounds like a bad idea, but the fact is that it does offer some advantages. Let's begin with anonymity – you can keep your account and credit card details safe by encrypting the link between you and the game server.
A VPN can also be used when traveling abroad – it can help with overcoming geo-blocking restrictions, so, for example, an American can continue playing a US-based game while traveling. Connecting to a VPN can also yield faster connections speeds and less ping – because you will be connected to a faster gaming server, which would not be possible without a VPN.
Staying away from the prying eyes of the government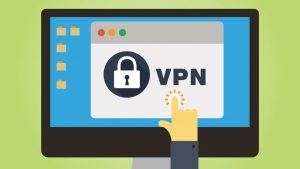 In some countries, the internet is oppressed and censored by the government. This can hinder efforts to communicate outside of the regime and prevents access to sites that we all take for granted. Also, when you will be traveling to such a country, you will also be subject to this online censorship- so a VPN is necessary if you want to freely surf the web and communicate with the rest of the world.
And one of the most common uses for a VPN is Secured public Wi-Fi
When you are out and about, staying connected to the internet is often necessary – and free wi-fi has become an important commodity of staying in touch with family members, friends, and business colleagues. Using a Wi-Fi connection won't chew through your data plan. But, by using a public Wi-Fi network can be fraught with hazard – this includes scammers pushing fake Wi-FI connections and being hacked or infected with malware. Here is where a VPN steps in, with a modern encryption protocol, it will protect you and your precious data from these types of attacks.
Prevent location-based price targeting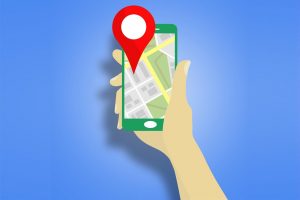 Businesses don't just target their ads at customers, but they also adjust their pricing as well. Just like as supermarket chains may adjust the price for an item at different locations due to local competition, online businesses will adjust their prices depending on the region you are accessing their services from.  By using a VPN, you can choose the server's location and make the online shopping site think that you are shopping from another region – where the prices are lower.
Summary
VPN services have made their way form a service that was first used by a certain group of people to the mainstream. They provide a better way of securing your internet browsing experience and can offer you a sense of security when you're online using a public connection.
Tags: internet security, secure browsing, VPN, VPN services
Posted in Apps | No Comments »
Saturday, March 7th, 2020
All about the Microsoft Windows 10 Store
Love it or hate it, Windows 10 is by far the most commonly used operating system for computers, laptops and desktop PCs. Out of all computer operating systems, Windows has over 77% market share as of 2020. This means that over 3 out of 4 computers that are working as of today use some version of Windows. But out of those, over 70% are using Windows 10.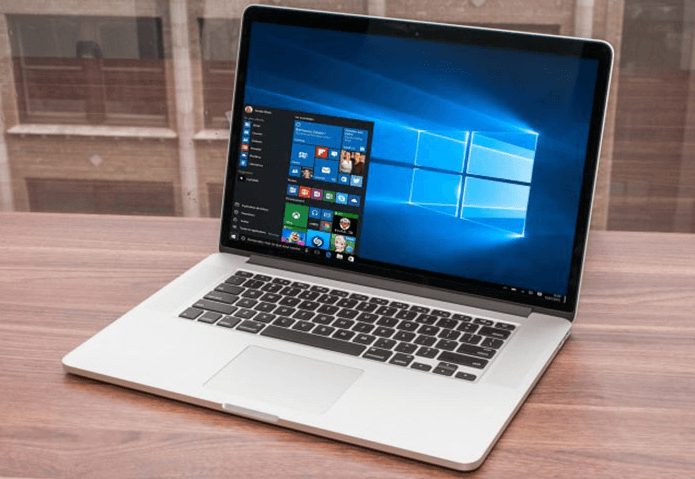 Windows 10 is great, and it has seen a huge adoption rate by users. It is critically acclaimed and seen as one of the best operating systems, if not the best, for desktop PCs and laptops.
The Microsoft Store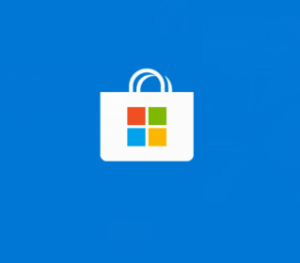 Bundled with every version of Windows 10 comes the Microsoft Store. This is Microsoft's own app store, and is a host to a great variety of applications. These range from games to the most commonly used apps by all types of users. A few examples are Facebook, Facebook Messenger, Instagram, Twitter, Mail, etc.
Why would anyone use the Microsoft Store?
Well, think about it like this. Let's say you want to check your most recent tweets, what do you do? Instead of reaching for your smartphone, or navigating to Twitter.com through your computer's browser, simply use the Windows app. Just as you would on your smartphone – it's so much easier and faster!
The cool thing about the store is that it even includes games, lots of them. And what's great, this store is actually the same store that you have on your Xbox gaming console. This means that if you purchase a game on your Xbox, it will also be available for download on your desktop PC. Yep, you can play Xbox games directly on your Windows 10 machine, how cool is that?
Why would developers even consider making apps for it?
Well, the Microsoft Store has a lot of potential. Ever since its introduction with Windows 8, it has seen some slower adoption from the developers. But it has grown a lot, and missing out on it would be bad for business.
Why, you might ask? Do you remember the statistics that we gave out a couple of minutes ago? Just think about the hundreds of millions of people that are currently using Windows 10 worldwide. Those are all potential users that could download your app!
The store contains a multitude of applications, it's very quick and responsive, and more importantly, it's very accessible. All you have to do is click on your Start Menu, and it should be right there! It contains a plethora of apps, games, tools and so much more. More importantly, it feels familiar, because it's very similar to the iOS App Store and the Google Play Store. You just open the store, search for the app, click on Install, and you're set.
It has great potential
The Microsoft Store is difficult to compare to other app stores because it's unique. It is a unified vision of both code being shared across form factors by developers and a marketplace for users that includes apps, games, movies, browser extensions, and hardware. There is no other app store that has this combination, but the Microsoft Store still struggles to grab many users' and developers' attention.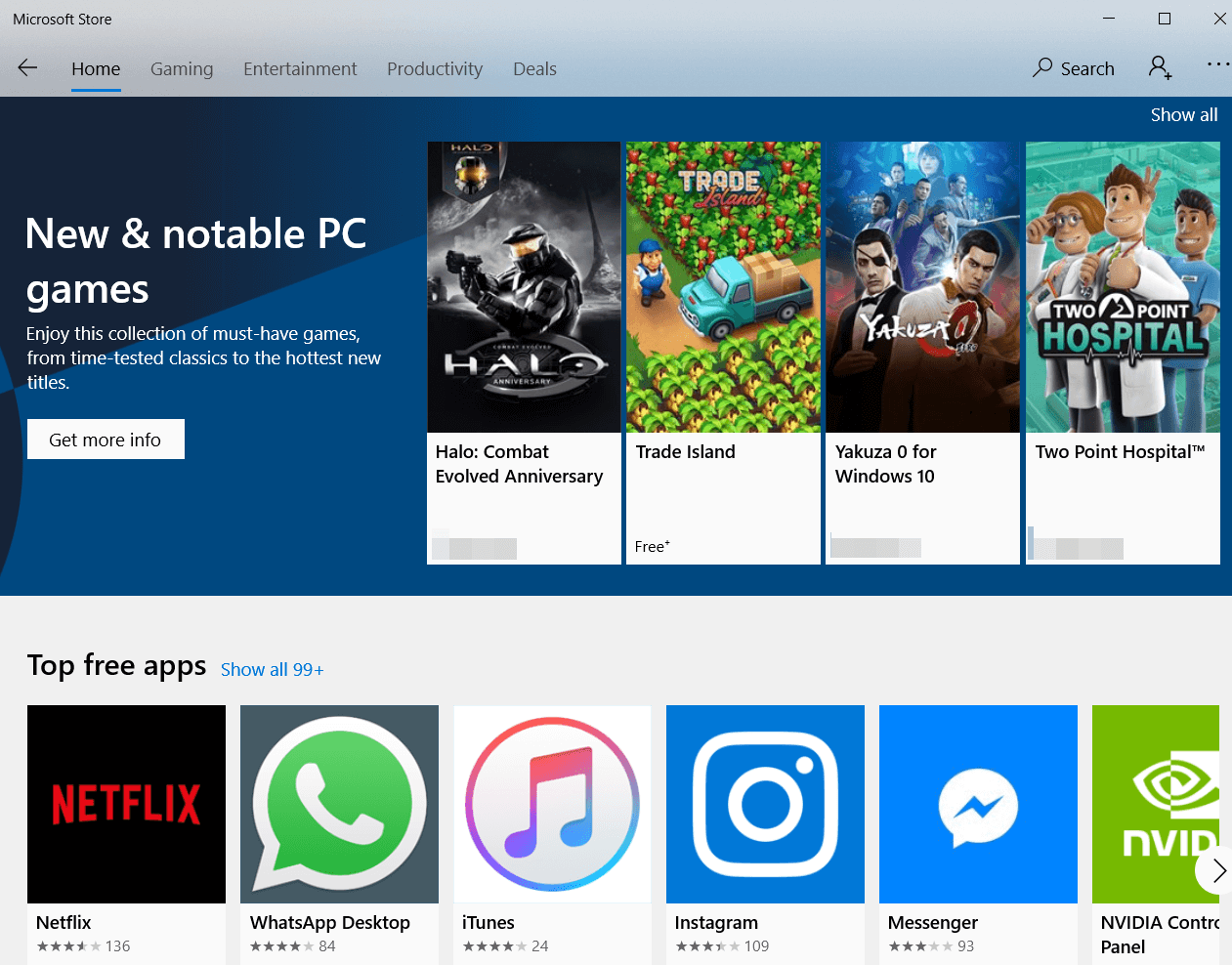 iOS is considered the most successful app store by many, and when it comes to apps for phones and tablets, the Microsoft Store pales in comparison. Windows 10 Mobile is dead, and tablet mode and the library of tablet apps on Windows 10 is far behind that of Apple's iPad. The Microsoft Store is also behind Android when it comes to phone apps and to a lesser extent tablet applications. But you can't just measure the Microsoft Store on mobile use because the vast majority of its users are on PCs.
With Windows 10 reaching 700 million devices, there is a massive potential install base. While a large portion of users will never install something from the app store, developers have taken note of the audience and brought over their apps. Affinity Photo, Slack, and Adobe Photoshop Elements are just a few powerful desktop applications on Windows 10 compared to lighter variants and similar apps on mobile platforms.
To sum up
Microsoft has repositioned the Microsoft Store as a tool to make it a more viable option for users downloading apps safely from one place. With the exception of Chrome and a few other apps, I think a large number of casual consumers could get their apps from just the Microsoft Store and be fine.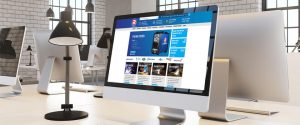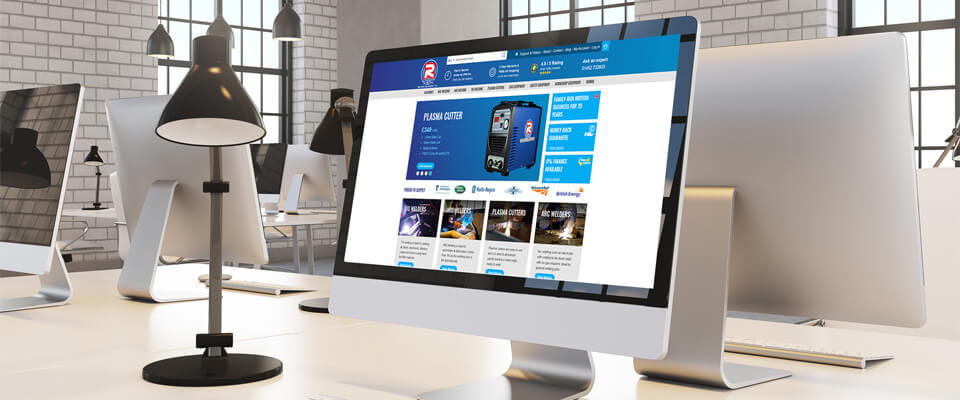 The Microsoft Store has its flaws of course, but the people at Microsoft have made a number of improvements that I think are largely unappreciated by people who only tried the Microsoft Store when Windows 10 first came out.
The store has come a long, long way since then, and it's actually great. I personally use it quite a lot, and I use apps downloaded from the Store every day. Maybe you didn't even know the Store was there, so why not give it a try? We're sure you'll find some great apps there. And if you have an idea for an app that you want developed and put on the Microsoft Store, feel free let us know.
Tags: app store, Microsoft, Windows 10
Posted in Apps, Mobile development | No Comments »