Have what it takes to beat the Fast Food Master? He's here to challenge you, can you defeat him?
Get matching your favourite fruit and spreading the love of fruit! Swipe three identical fruits to match in a row and use each move to solve the puzzles and defeat the Master. The master wants you to eat rubbish foods, takeaways and fatty foods. Each fruit is scored based on its goodness. Be aware matching three unhealthy foods could land you in trouble either losing a life or reducing your health.
This is a delightful game developed for young children to understand the importance of healthy living. Scoring too many calories of unwanted foods and you will be penalised during the game.
There are splendid fruits throughout the game that need your help being matched. 
Jungle Boogie is a completely free game. However, please watch out for in-game purchase items such as the traditional fruit machines which will require payment to play.
Jungle Boogie features:
• Over 1000 Levels
• Match 3 items to score. Note: Fatty foods in a line of 3 will count but based on the calorie count will cost in points. 
• Easy and fun to play, yet challenging.
• For up to two players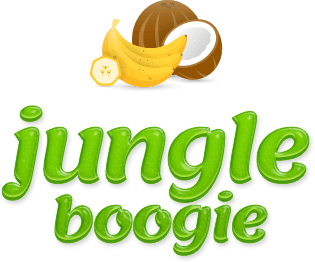 developed for Android and iOS