Shopping Heroes is based upon a shopping list and the purpose of the game is to help collect the items to save the day! There are literally 100 of levels each one getting faster. The purpose is to match three items to score. Plan your moves carefully to gain the most points from the game. Hero mode lets you earn additional points and is activated when you reach certain levels.
This game can be played stand-alone or with friends to see who can get the highest score.
Please be aware there are optional "spin the wheel" features in the game which will require payment. This allows us to keep Shopping Heroes free for download.
Shopping Heroes features: 
● Collect all kinds of Shopping Items to win the level 
● You must match 3 gameplay
● Hero Mode: Earn extra points when reaching certain points
● Easy to play but the game does get faster so challenging to master
● Hundreds of levels and puzzles to complete 
● Online leader boards to watch your friends and competitors!
● Two player mode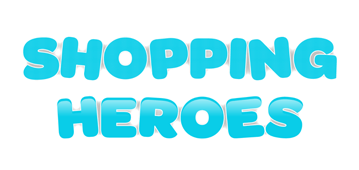 developed for Android and iOS