Posts Tagged 'mobile app development'
Saturday, February 29th, 2020
The mobile app industry is constantly changing – regardless if you are a digital product development company or a mobile app developer, you have to keep up with the latest trends to stay on top.
What are these trends?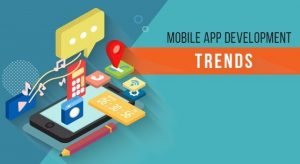 Well, trends have a way of making their presence felt – humans, in general, easily gravitate to something that is becoming popular. First, it excites our imaginations, and the next minute, we are already experiencing them.
When it comes to mobile apps, what we experience is always better than our expectations – if you look at them from a business perspective, they are highly productive and functionally they are highly advantageous.
App development companies bring these trends to users via mobile apps – making our lives a lot easier, and as the app becomes more popular, more and more users jump on the bandwagon.
The first major trend that we would like to start with is the Internet of Things or IoT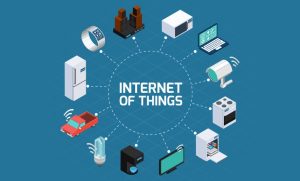 Nobody ever thought that the internet would crawl its way into our livelihood to this extent – nobody could have predicted that one day it will have full control over our homes and environment.
Let's say you take a couple of days off from work and go on a short holiday. After arriving at the hotel, you're not sure that you have locked the back door. If you have an IoT powered lock system and an app that is compatible with it, you can just connect to the hotel's wifi and check on the app and if needed, lock the house from your current location- it's that simple!
IoT products such as the Philips lighting system, Google Home Doorbell, robot vacuum cleaners are already winning users over. Soon your fridge will be able to write a shopping list for you based on the products that are in short supply.
IoT is a vast field that has different branches that are still in development, such as Smart homes and cities, Ai-powered IoT devices, Smart self-driving cars and IoT in healthcare
The second major trend is the use of AI and machine learning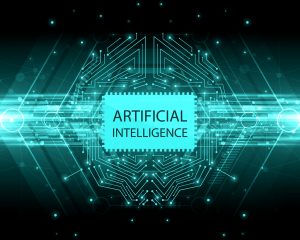 We've heard these terms hundreds of times so far, but what really comes to our mind when we hear about artificial intelligence on smartphones?
You'll probably say: well, there are AI-based photo filters available on Instagram and Facebook already, or there are the virtual assistants on our phones ( Google Assistant, Siri, Bixby )
In 2020 AI will play a more active role in our lives – besides the existing features that it offers, we will also have active voice translators, user predictions and activity-based battery savers will find a new home in our smartphones.
A combination of AI and Machine Learning can be useful in complex activities such as building mobile apps. We can teach the program the development process and it will be able to detect problems and fix them in real-time – all we need to do is to feed it data from the previous process.
AI can even learn our behavior patterns through our regular usage and optimize the operating system on our smartphones for optimal battery usage.
Next in line is Virtual and Augmented Reality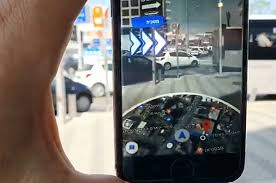 We have talked about Virtual reality and Augmented Reality before, now let's see how they will be used in 2020.
We can expect AR-based app ideas turning into reality this year, they will offer many features like motion tracking, people occlusion, environmental understanding, and light estimation. These apps will be very beneficial for industries like healthcare, tourism, education, retail, marketing, etc.
By using gadgets and VR/AR, doctors will be able to perform surgeries from different regions – without being in the same room as the patient.
Blockchain technology
Remember the cryptocurrency craze of 2018? That gave us the first taste of blockchain technology.
Blockchain offers complete security for all our sensitive information, whether it is our transactions, data exchanges or documents – nobody can track it.
If Bitcoin gave us a taste of cryptocurrency, then Etherium showed us the real potential of blockchain technology. The scope of decentralized apps and how it widened opportunities for app developers is a great example of that.
Decentralized apps don't need mediators to function or to manage information – they can connect users directly, without the need to store the data on a mediator platform.
Summary
Integrating these trends into our smartphones is a big leap – you need a professional mobile app development company for that. These technologies – since they are at their infancy, are hard to implement in current frameworks, so that's why you need an app development company with the right knowledge and expertise to implement your ideas the right way. We will be continuing this article with part 2 where we will have a look at another set of technology trends for 2020.
Tags: app development trends 2020, mobile app development
Posted in Apps, Mobile development | No Comments »
Saturday, February 1st, 2020
In 2019 the total number of global mobile app downloads amounted to 204 billion and users (IOS and Android combined) spent over £120 billion on apps – subscriptions and in-app purchases.  This research was gathered by Techcrunch. Apps have become a central piece of the user experience on mobile devices like smartphones and tablets. Many companies invest in customer-facing apps and internal apps to address the growing demand for mobility.
With timelines, costs, features, and platforms, there is a lot to consider when quoting a mobile app development project. Gone are the days where you could write a scope of work for a website project and then tailor that to be used to quote an app development project. As mobile apps moved to the forefront of smartphone usage, we had to adapt our methodology when it comes to quoting a mobile app.
Mobile app development has many variables and its price can range from 5K to 500K. It can be hard to estimate the cost. However, we are here to help you as we don't charge anything to give you that initial estimation enabling you to get a good idea of the project size and cost of development.
 Our mobile app development process
With over 14 years of experience and many software projects under our belt, we've been fortunate to work with some very large companies. Many of the most used apps in use today have been accredited to our developers.
Our entire development flow is broken down into defined work phases. Using them to plan, design, build, test, and deliver the final product to our clients in time and within budget.
Let's start with the first and most important step: Planning & Business Analysis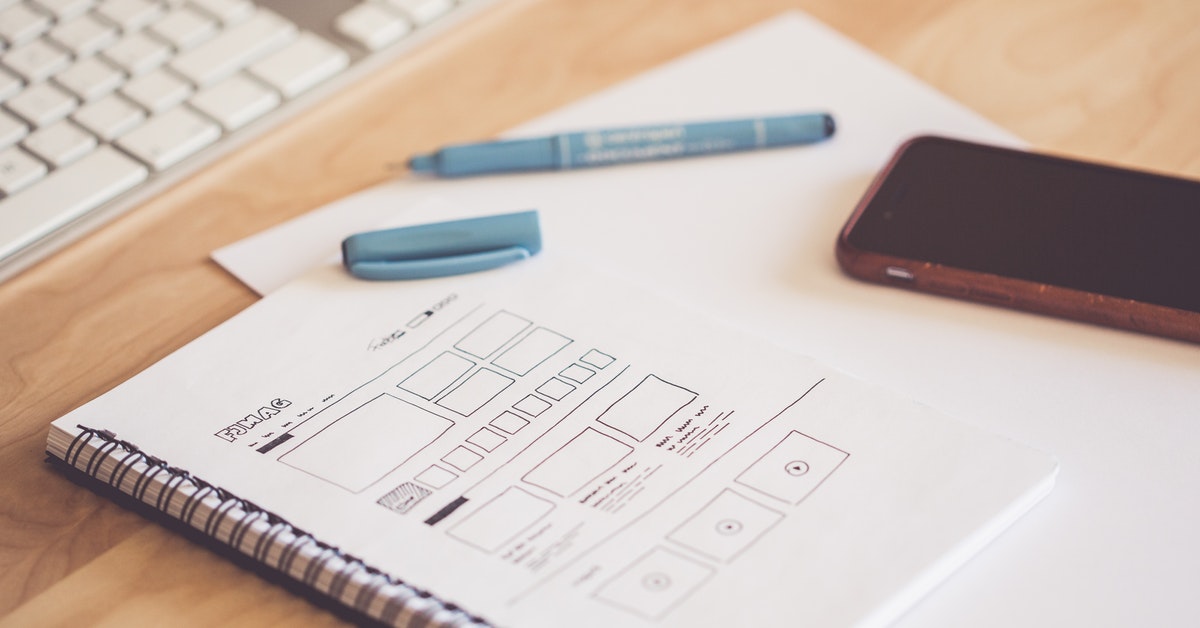 This process involves time and preparation.  Research & Development – We need to ensure that the product we develop will meet our client's expectations. This thorough planning process helps us to understand the functionality of what is required to identify any unknowns and begin sketching the User Interface.
We carry out meticulous market research to understand if there is any demand for the app idea and to see what your possible competitors are up to.  We use a SWOT analysis to identify all your competitor's strengths and weaknesses so we can make sure that we can make your app that much better.
The second step is all about the Technical Specifications
With your help, we will outline the functional requirements of the app in detail to help us storyboard the idea and then run this past you to ensure it is meeting your requirements.  Outlining the coding language, we will use it.
The third step is letting us do all the work – Prototyping and Designing the app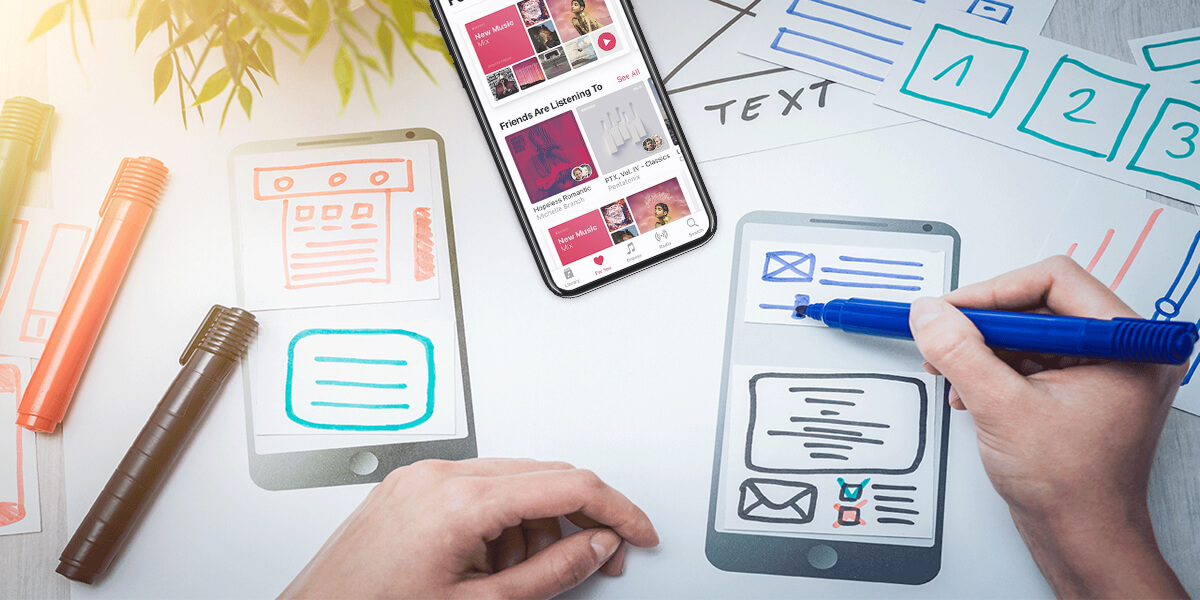 What is a prototype? – you might ask
A prototype is a rudimentary working model of your app. A prototype can help with testing the viability of the idea and can help save a decent amount of time and money in the overall development.
Prototyping an app involves the following process:
Creating a sketch of the app – this sketch helps with better understanding/working out the logic of the app, showing how different screens can interact with each other,

we use a variety of tools Balsamiq and AdobeXD

Creating wireframes of the app – this helps with visualizing the app structure and helps our app developers with better understanding the logic and functionalities of the app

Creating the prototype itself – the prototype helps with finding issues and solving them before the app is coded. It allows us to give it to testers to see if user interface logic is acceptable. In turn they provide information on how to improve it from experience.
During this stage there are multiple sketches and wireframes done, with each step of the creative process we help to develop the idea, even more, simplifying some processes to make the app more user-friendly and easier to use.
Development stage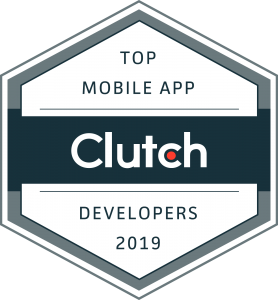 At this stage, we divide the app into two parts: front-end and back-end.
Front-end development involves building the visual part of the app – the user interface UX. Depending on the size of the project we like to get this done in 4-6 weeks so that it can be tested.
Back-end development involves building the framework that supports all the functionalities of the App – this can involve connecting to other frameworks through API's and often requires an understanding of how the third-party frameworks.
Testing and Quality Assurance
We test every part of the App's functionality.  Ensuring its simple to use and intuitive.  The speed of delivery is tested at every stage of the development.  Ensuring the coding meets our rigorous standards.  We make sure that all the bugs are ironed out and our QA engineers pass it before presenting it to the Client for acceptance.
The final stage of app development involves Publishing the app
At this stage, your app is ready to be submitted to the app store by yourself – you can ask us to help you by guiding you through the steps.
The work on an app is never-ending after its release. Every app needs updates – note that post-release maintenance isn't included in the initial cost of the mobile app estimate.
Final thoughts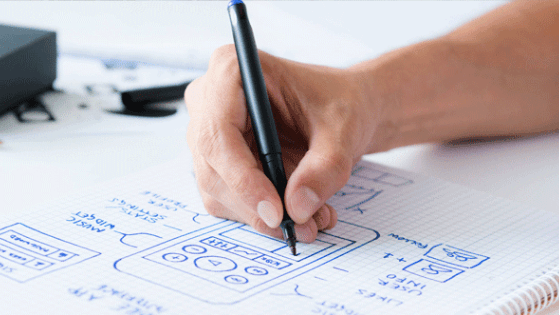 At the end of the day, the cost of app development depends on the app's complexity, number of integrations and the platforms you want it to run on. To receive a precise price estimate we need to know all about the app's proposed functions and business goals. Now that you know all about what quoting a mobile app development involves, it will make it easier for you to know what costs it might involve before asking a development company.
Tags: app development, mobile app development, quoting app development, quoting mobile app development
Posted in Apps, Mobile development | No Comments »
Saturday, January 25th, 2020
Many of us would like to become an entrepreneur and start an online business – we've all had that moment when we thought that we have a good idea for an app that could make us rich but then it never got anywhere. So what can you do with your idea of an app? How can you turn your app idea into reality?
As the number of mobile users increases year after year, there are more and more opportunities for aspiring entrepreneurs who have an app idea. Mobile apps are strongly connected to the service offered by a business, they can help drive more sales that can translate into more revenue.
Whether you want to reach out to new customers or have strong retention over your existing ones, here are a couple of tips when it comes to understanding how to develop your application.
Make a list of all the features that you want your app to have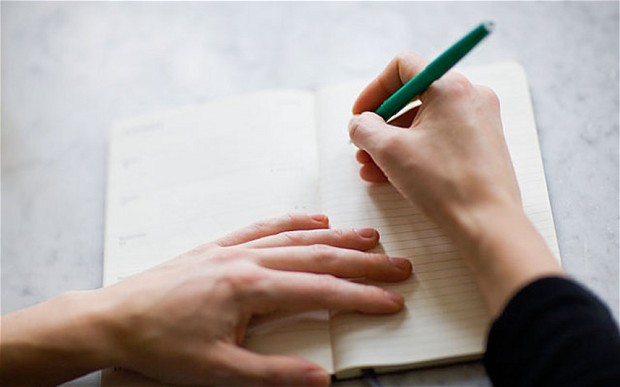 It is essential that you put your points down on paper – absolutely everything that comes to your mind should be on paper. Mobile apps do not have any practical value if they only stay in your head – that's why it is essential for you to move away from that "I have an app idea" phase as soon as you can.
By writing down all the features you'd like your mobile app to have, you'll adhere to those ideas and add more to them later on. This refines your idea to a point where you will have a clear vision of how to turn your app idea into reality.
You will also have to remember that this feature list will have to contain unique features – that are essential for differentiating your product from apps that are already available on the market.
Analyze the Market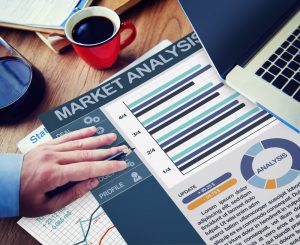 After you have written down the list of features you'd like your app to have, you will have a rough understanding of how to develop your app idea.
The next step before turning your app idea into reality is to get an idea of the apps that are already out there, trends, and specific requirements of the market. Firstly you should look at apps that serve a similar purpose when compared to your app and then keep track of their reviews, feedback, and ratings – this will allow you to get an idea of their weak points.
Once done with the market research, add those features that are capable of making your app unique and more attention-grabbing to your feature list.
Know your audience
The success of your app depends on your audience. Their type range may include particular industry orientations, region, gender, age group, income group and so on.  Now that you know your audience, you need to know something specific or special that your audience or users desire to have.
The better you know the needs of your audience, the better you can tailor your app to suit their needs. After all, the only reason why you said to yourself that your app idea would work is that there was something you knew that hasn't been done before – and it's something that a specific audience desires.
Find a way to make money with your app
Find out how you can collect the fruit of all your labor – you can make money off of your app using the following ideas:
Add a subscription fee
In-app ads
In-app purchases
User Data
Sponsorship
Now that you have the ideas – you just need to know which one is more suitable for your app, audience, and market.
A popular way of making money using applications is by following the Freemium model – this involves making your app free with an in-app purchases option for extra perks.
In-app ads are getting out of date – it's because nowadays it's more up to the user experience, which gets ruined if users experience pop-up ads when they are having fun using your app. However, keeping used data ( of course, with the consent of the user) can help you refine the in-app experience for users and help you use it in various other ways to serve the user's needs.
Prepare the wireframe of your app idea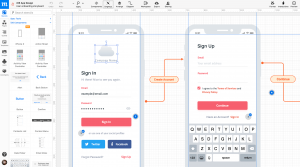 Put all of your notes to use and start building a wireframe of your app. This wireframe will allow you to define the concept much better- it will also help you refine the needs of your product.
You can start off by simply drawing a rough sketch with a pencil and paper –and use online tools to create a wireframe. After finishing the wireframe you can have a look at the way your concept functions and you can polish off the rough edges.  There is no technical skill involved, you just need to use your common sense to come up with an idea of how in-app navigation works.
Using this wireframe and ideas, it will be easier to get estimations from developers.
Get an estimation from app development companies
You have come very far in your journey – now that you have a wireframe and a rough idea of how your app works – it's time to seek the help of app development companies to take care of the technical part.
For this, you can use Google to search for the best app development companies nearby – and it's time to get in contact with them. After the initial contact, it's best to get them to sign an NDA with you, so you can give them the project details.
An experienced app development company will then bombard you with questions – it would be best to answer them – then they will give you suggestions to make your idea better.
Getting a proposal from vendors is wise – with cost and time estimations for development and comparing them properly, you can choose the app development company to go ahead with.
The app development company will build your app and test it for you – obviously, you will have to do some testing yourself, to make sure that everything works as specified.
The final step is Launching your app
Before the launch, you should consider investing in marketing and branding – so your app has a pre-launch hype already built up. Use Twitter and Facebook to spread awareness – these are also the most efficient ways to get new people to use your app.
Now that you've read this blog post, what's stopping you from turning your app idea into reality? An idea is just the start – it's knowing what to do with the idea is what gets you to jump-start a profitable venture.
Tags: app development, mobile app, mobile app development
Posted in Apps, Mobile development | No Comments »
Saturday, January 11th, 2020
The number of people using mobile devices is growing year after year – it is projected that the number of mobile phone users worldwide will reach 6.95 billion by the end of this year. This means that the number of mobile users is far greater than the number of desktop users
Many business owners have thought about ways to win this audience – and the strategies they need to apply: whether to build a mobile website or an application. Unfortunately, there is no single answer to this question, because the options really depend on a number of factors, including the business plans, required features, resources and the web properties they might need.
Some studies have shown that users generally prefer mobile apps more than mobile websites – this makes for a strong enough reason to create mobile apps to attract potential customers.
Let's have a look at a couple of reasons why mobile apps are better than mobile websites:
First of all, mobile apps offer better personalization
With mobile apps, the users have the option to set up their preferences at the start, based on this information, users can then be served with customized content. Mobile apps can also track and observe user engagement, and use their behavioral patterns to offer custom recommendations and updates to the users.
These apps also have the ability to track the user's location – this allows the apps to provide geography-specific content.
These personalization options not only improve the user experience, but they also help to improve the conversion rate. When users are pampered with personalized content, they have a higher chance of making a conversion.
Easily send notifications and offers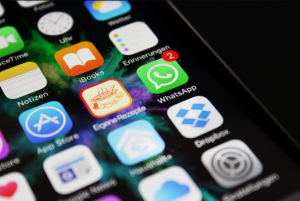 For the last couple of decades, emails have been the main form of communication used to keep in touch with customers – businesses have extensively used emails to reach out to their customers, sometimes spamming their customers with daily emails. As a result, email has lost its effectiveness, this means that open rates and click rates have significantly dropped.
Now, there's a new way for companies to communicate with their customers – Mobile apps
Mobile apps have two types of notifications built-in: Push notifications and in-app notifications – both of them are exciting new ways for communicating with users in a less intrusive manner.
This ability to send instant and non-intrusive notifications to users is so desired, that this is one of the main reasons why many businesses want to have mobile apps in the first place.
In-app notifications are the notifications that the users receive when opening the app and pop-up notifications are the ones that users receive regardless of any activity they are doing on their mobile device.
Users spend more time on Apps
Mobile users spend about 86% of their time on mobile apps, and just 14% of their time on mobile websites – and to add on top of this, the average time a user spends on mobile apps is also increasing.
Another advantage would be making use of the mobile device features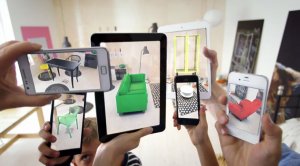 Mobile apps have the advantage of using the features available on a mobile device such as the camera, contact list, GPS, accelerometer, etc.
These features, when paired with an app, can make the user experience a lot more interactive and fun – they can also help reduce the efforts users would have to make otherwise. For example, when accessing their bank account, users can use the built-in face ID or fingerprint scanner to quickly access their banking app – if they would have to do this on a web browser, they would have to type in their passwords, wait for the 2-factor authentication message to arrive, type that in the textbox and then they would be able to do whatever operation they want.
These device features can significantly decrease the time it takes to perform certain tasks and can even boost conversions.
Mobile Apps can be used as powerful eCommerce tools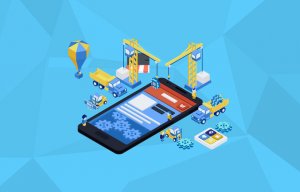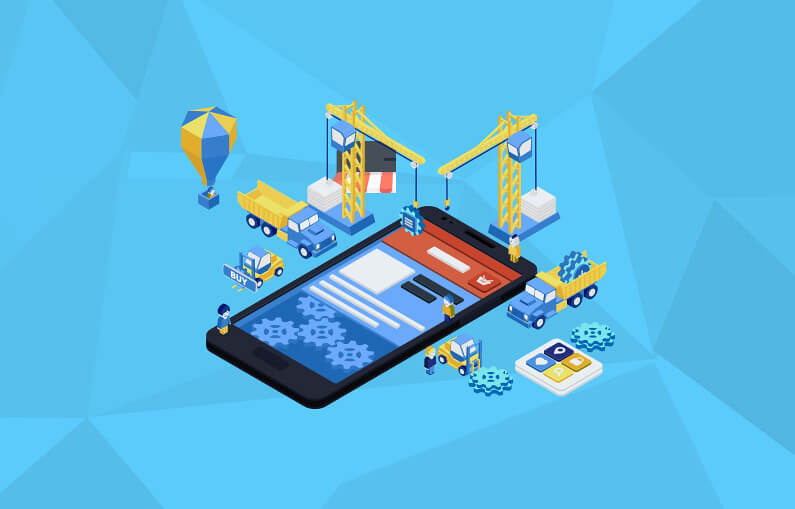 In the eCommerce sector, mobile apps are blowing websites out of the water – they are much more superior when it comes to closing deals with prospects and leads, pushing them faster through the purchasing funnel.  It is estimated that mobile apps have a 3 times higher conversion rate than mobile websites and 1.5 times higher conversion rate than desktop versions. In total, more than 40% of people that download an eCommerce app make a purchase afterward.
Why do eCommerce apps have such a dramatic effect on conversions?
It's because they save users data and spare people the ordeal of filling out credentials every time The in-app environment allows effortless, once click checkouts and fast loading times.
Final thoughts
Developing both a mobile website and mobile app for your business can prove to be a costly affair, depending on the size of your business, budget,and goals, you might have to choose one of the two channels. While both channels have their pros and cons, mobile apps can help you get higher conversion rates. Mobile apps offer greater personalization and operational efficiency, along with multiple other exclusive features.
Tags: mobile app, mobile app development
Posted in Apps, Mobile development | No Comments »
Friday, September 20th, 2019
Mobile app development has come a long way since the introduction of the first iPhone back in 2007. Year after year, mobile phones are becoming more and more powerful – these new devices can achieve desktop computer-like performance, thus allowing them to run more complex applications.
With new mobile phones getting released almost on a monthly basis we're all wondering where will all these advances in technology take us? What new features will these phones bring?
The hardware is only as good as the software running on it – this is where mobile apps come in to play. Currently, there are 5.11 billion smartphone users worldwide, meaning that unlike skeptics had predicted, mobile app development was not a bubble, nor was it just a trend that which would fade away in time.
Mobile apps have taken over our lives, we use messaging apps on a daily basis, we listen to our favorite music using Spotify, Apple Music or Sound Cloud, we use different camera apps with different filters to make our pictures stand out. We're slowly beginning to use Google Assistant or Siri to help us get by every day. These location and sound based apps are powering unprecedented growth. In a report made by Statista, mobile apps are expected to generate $189 billion in global revenue by the year 2020.
We can safely say that mobile apps have become a culture we have all grown accustomed to and mobile app developers know that very well. They are always trying to innovate and build apps that can offer the ultimate user experience, whether we are talking about AR or VR apps, mobile games or personal assistants, it is important for them to keep an eye on the latest trends all the time.
So what are these trends that they have to look out for?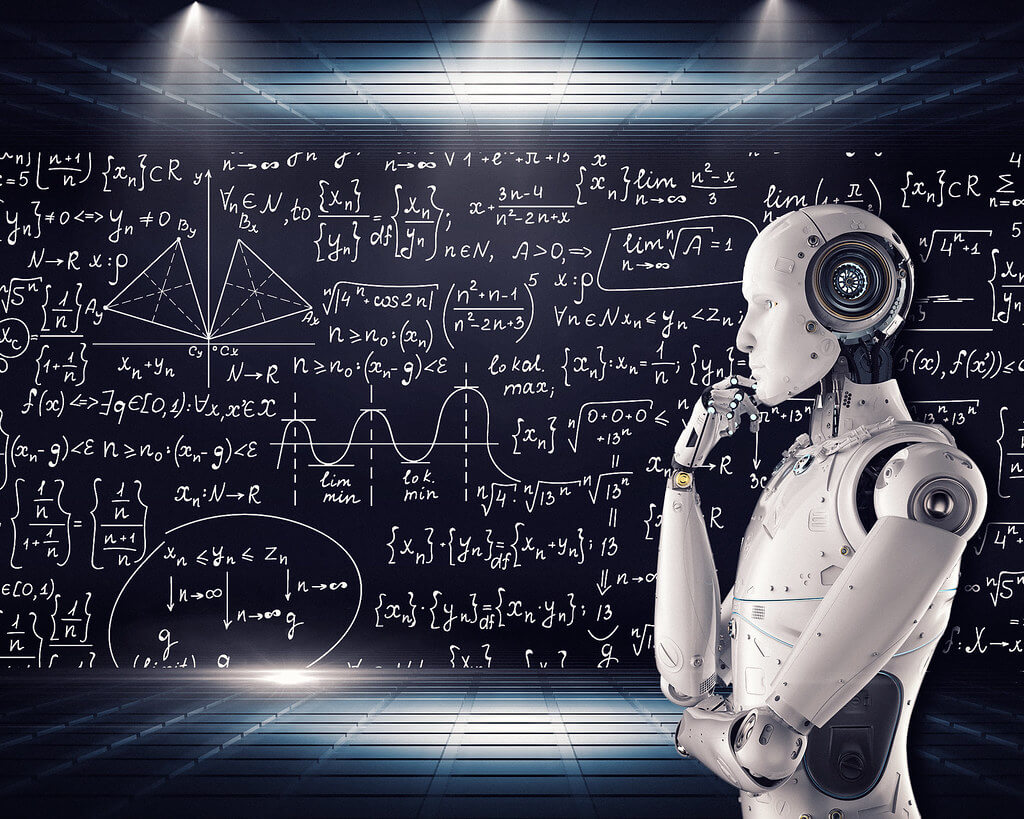 Machine learning and Artificial intelligence
You can hear the terms "machine learning" or "artificial intelligence" all the time but you're probably wondering how or where are they put in practice? Most smartphones these days come with virtual assistants – Google Assistant, Siri or Alexa – these can be considered the biggest proofs why machine learning and AI are very much part of mobile apps and cannot be separated. Even figures shown by The International Data Corporation are confidently saying that the AI industry will set another benchmark by rising up to $40 billion by the end of 2020.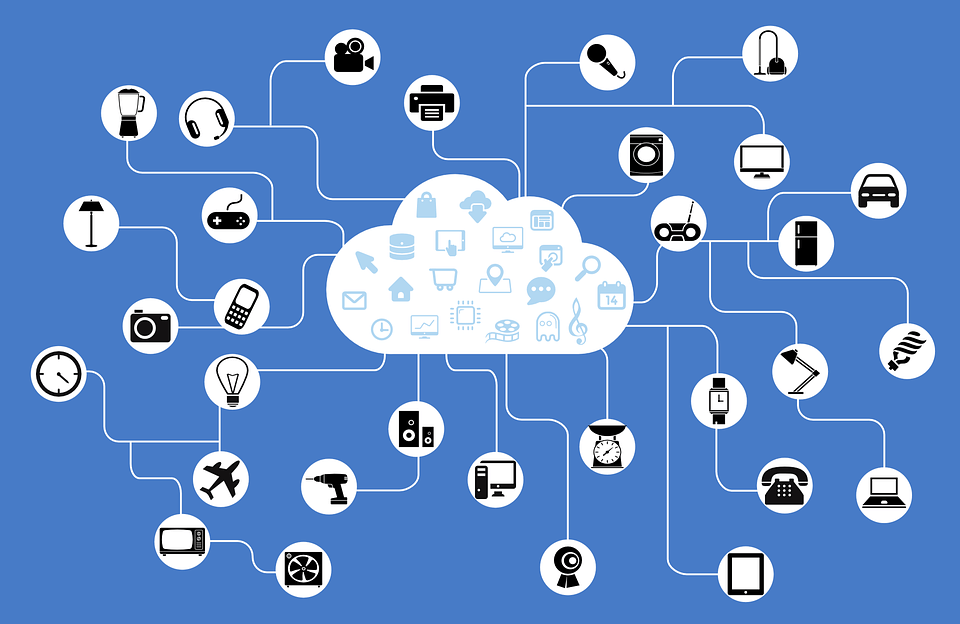 IoT apps
In 2018, we have seen Amazon launching their "Echo" line of devices, with this it firing up the race between global tech giants – who will own the largest share in the Internet Of Things ecosystem?
The other major players in this market are Google – with their Google Home and Nest brands, Phillips with their Hue brand and other new players such as Huawei or TP-Link.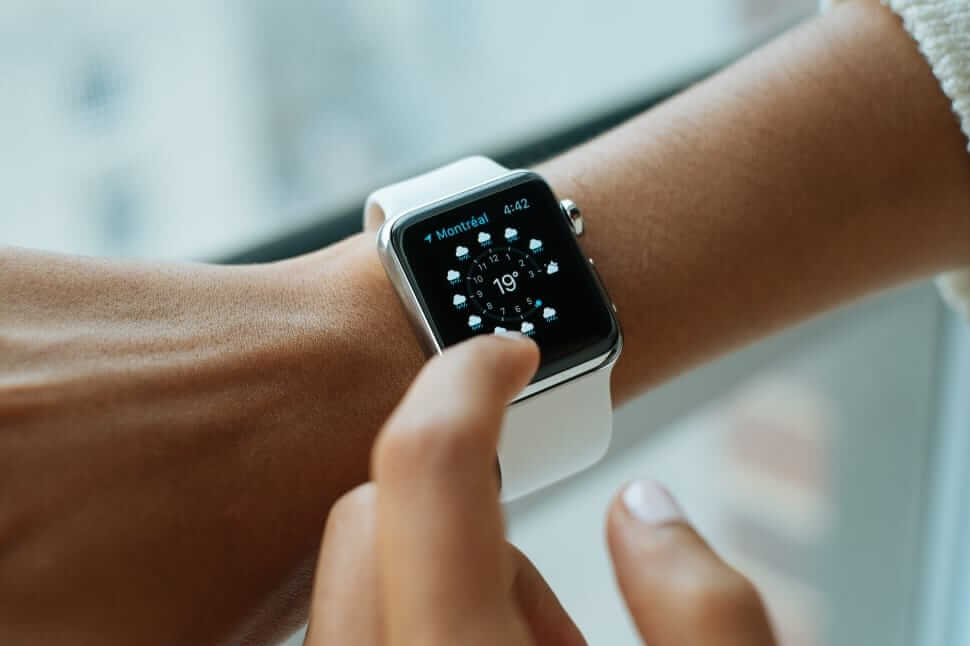 Wearable App integration – a new frontier for mobile app development
There is no denying the fact that the market of the Wearables industry is experiencing rapid growth, as companies are releasing watches such as the Apple Watch 5 or soon to be released Pixel Watch. According to Statista, wearable devices are expected to reach over $33 Billion by the end of 2019.
Today, wearables are highly dependent on the smartphones they are connected to. This means if you would like to create a wearable, the devices must be paired with a smartphone and they have to be within a close proximity. In order to be future-proof, applications have to be built in a way to work well with wearable devices.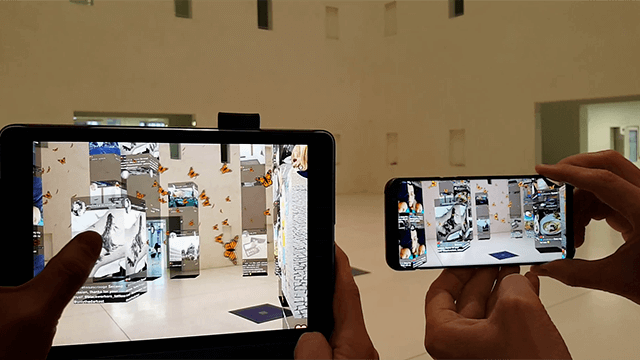 Augmented Reality and Virtual Reality
When you hear the word Augmented reality the first thing that pops in your mind is PokemonGO. This AR game based on the popular TV series took the world by storm. It became the most downloaded game of 2016 and started a revolution in the industry. Nowadays there's a trend of social media platforms to release integrated AR filters that have the ability to transform any human face into digital characters or enhance the selfie experience.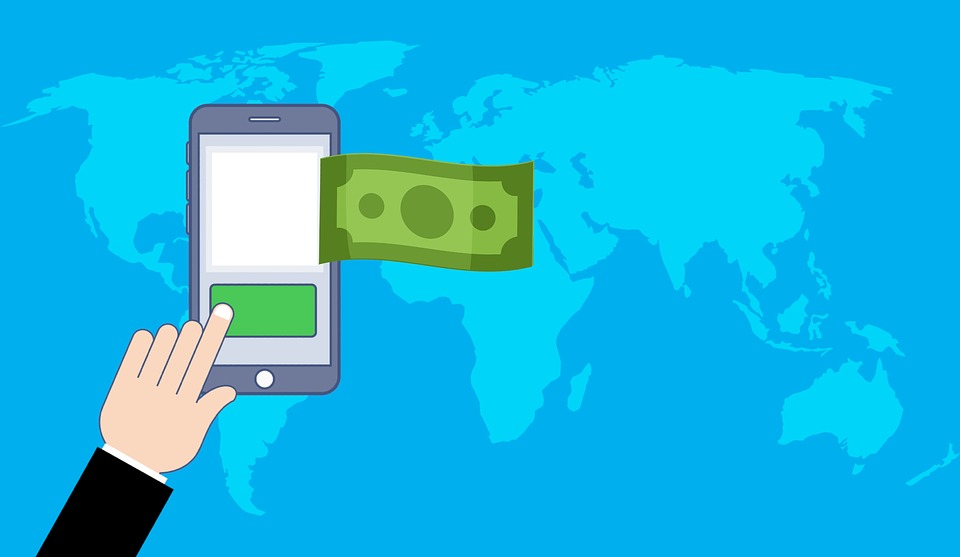 Mobile Wallets and Payment Gateways
The demand for mobile wallet apps is on the rise! This frictionless payment method is what every customer loves to see in mobile apps nowadays. This eventually will change the way customers like to shop. Every successful mobile app includes at least 3-4 payment methods such as credit/debit cards, mobile wallets and gift cards – soon cryptocurrencies!
These are the new trends that you should bear in mind before deciding on developing your dream application! You don't know what features to include? or you can't find the right company for the task at hand? JustApplications has been developing applications since the launch of the first iPhone! For more information, please contact us on 0121 285 1050!
Tags: app development, mobile app development, mobile development
Posted in Apps, Mobile development, News | No Comments »