★ ★ ★ ★ ★
Top mobile app developers 2021
The Greetings House app was designed and built for business professionals in mind. The mobile application allows balloon artists to streamline their quoting when it comes to estimating how much a given project would cost. The app features a variety of functions that provides a total cost for the job enabling the user to be in profit for each job.
Greetings House wanted an app that could help their customers with their quotes and ensuring they buy enough gas for the job. The application had to be more than just a simple calculator because each quote had to be highly customizable.
Together with the customer – who has years of experience working in the domain – we've set up a framework that allows the user to create highly personalized quotes for each job. The app interface was built with ease use and functionality in mind.
Activity carried out:
Creating a list of the main factors that affect the quote
Gathering a list of the right formulas needed
Building a basic Framework using the main functionalities
Creating a prototype of the app
Extensive testing
Creating and MVP
Adding all the required features for the app

Input
Information from the client's side:
The client needed a complex calculator to help with creating quotes
There was no specific design in mind
We got a great description of how the app should work

Analysis
We did a careful project analysis:
We started off with the basic formulas
Looked to add all the functionality into a nice design
Combined simplicity with functionality

Outcomes
Our work resulted in:
An easy to use app with all the features
A fast and robust app
A more streamlined quoting process
The main features of this project
Greeting House wanted an app that combined customization options with ease of use and a friendly interface
Custom settings for each user
The app features a fully customizable settings screen where each user can add in their own Labour cost/hour, Gross Margin, currency and more – resulting in a truly unique quote for each job. The settings screen also features the option to add helium cylinder costs and specify how the labour gets added into their profits.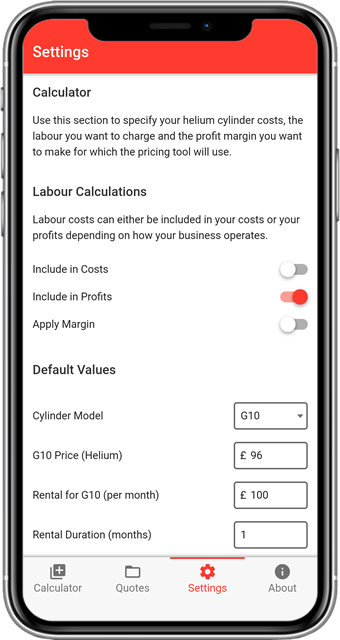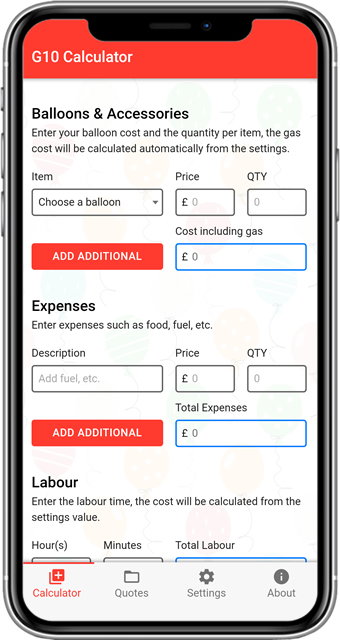 Calculator complexity
The calculator itself is divided into different sections such as Balloons and Accessories, Expenses, Labour and more – that can be used to customize a quote. This allows for increased transparency when creating a quote, as each factor that affects the cost of the job can be specified, even the sandwiches! Using the app, our customer can calculate exactly the total helium cost be for the total number of balloons that vary in size
Saved quotes
The user can save each quote, allowing them to create one even before going on site. The quotes can be updated if the user updates the settings – in case labour costs change or the price of the accessories increase- this makes it easy to keep them up to date.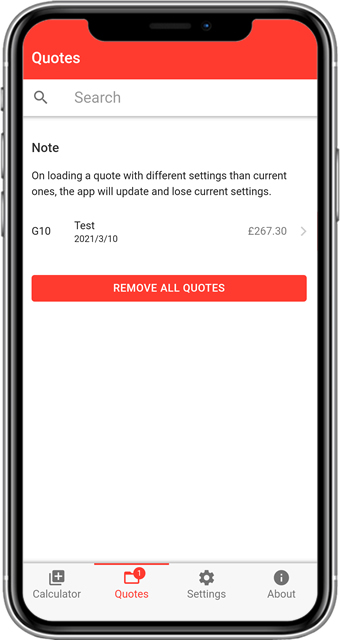 What do our clients think about us?
Their project management is brilliant. Just Applications responds quickly to any questions, tweaks, or amendments we want to make. They're very patient, and we appreciate them in that respect. The communication between us has been very good. We talk about things through email, and if we want to discuss something more serious, we make phone calls.
 John-Paul Banbury, Managing director –Greetings House LTD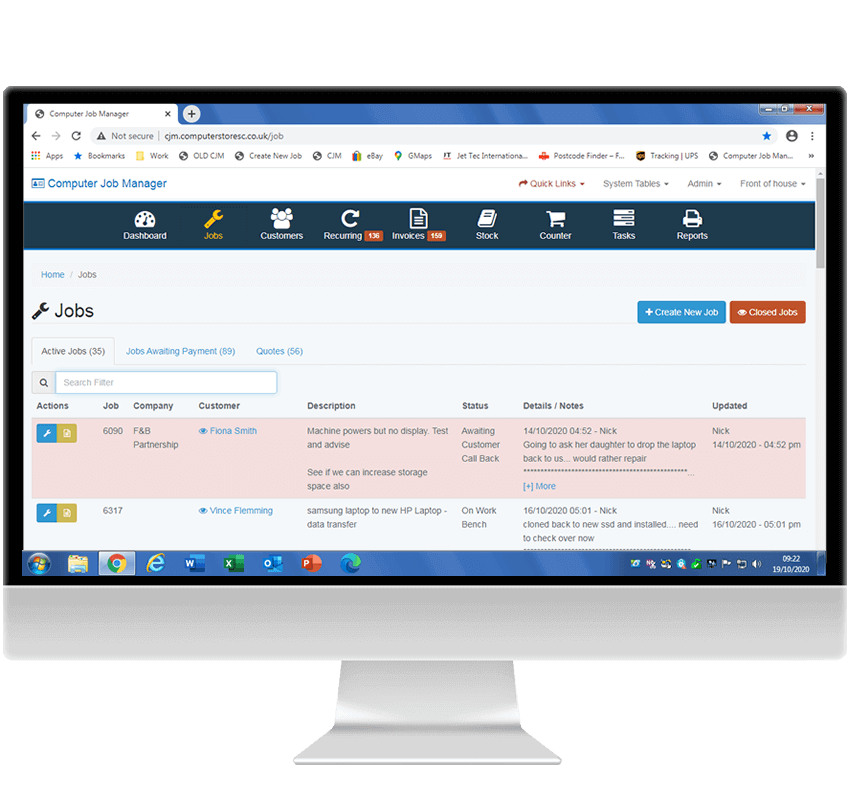 A system that helps manage a computer repair shop – booking, payment management and more.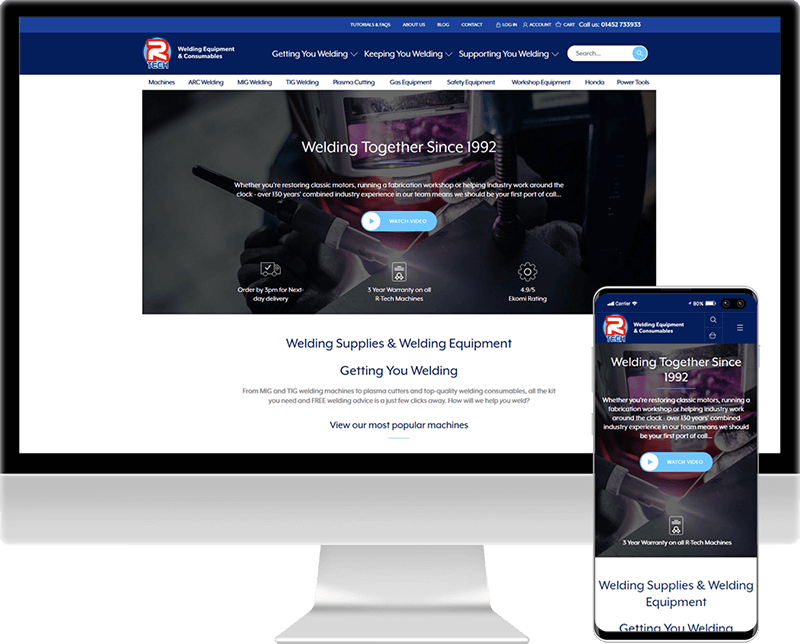 R-tech Welding Equipment LTD is one of UK's largest welding equipment suppliers. They have a long history and tradition of providing support and instructional use.