★ ★ ★ ★ ★
Top mobile app developers 2021
R-tech Welding Equipment LTD is one of UK's largest welding equipment suppliers. They have a long history and tradition of providing support and instructional use.
R-tech Welding required an updated design and compatibility to expand it's online e-commerce presence. This needed a web design company that could cope with the requirements of the expansion. The aim was to address essential components lacking in the current site.
Just Applications provided Web Design and Programming Team, SEO expert, and Project Manager to realize R-tech's required scope and all under the same "roof".
Activity carried out:
Design to update look and include new features
Web Coding to realize the new functionality and provide a mobile friendly site
SEO expertise to mitigate any loss of traffic during the migration
Project management to ensure the process goes smoothly

Input
The client initially had:
Non-scalable webshop
Non-responsive design
Limited hosting

Analysis
We did a careful project analysis:
Took into account modern designs
Looked at current functionality
Investigated checkout procedures

Outcomes
Our work resulted in:
A faster and more robust website
Modern fully responsive design
Custom shipping solution
Main Features of the project
R-Tech Welding knew that in order to grow, they needed a website that is up to the latest standards when it comes to performance and uptime. We've used the latest technologies and techniques to re-build their Magento website from the ground up.
R-Tech Welding has an extensive support section that is not standard on Magento or other webshops. It has videos and tutorials organized in a sleek and helpful way. This section generates a great deal of traffic.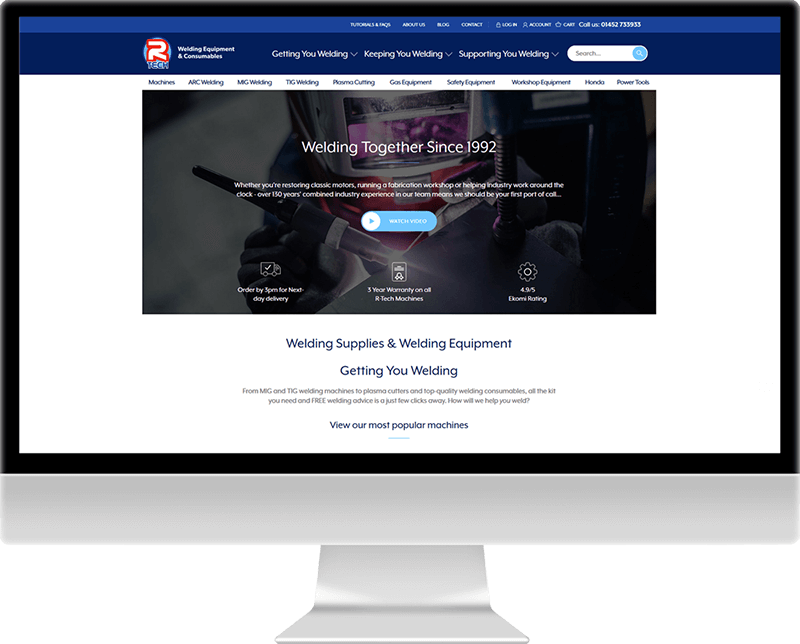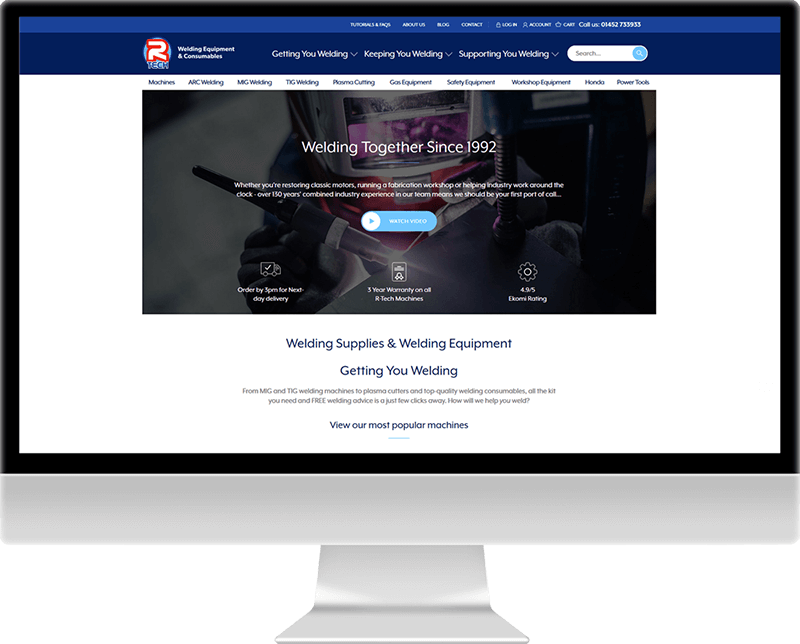 The customized shipping solution implemented on the Magento site groups orders for different size packing boxes and services depending on the size and weight of the each product to ensure maximum efficiency. This allows the customer to not waste any packing space.
The hosting solution is very robust with a failover solution. If one node goes down, the site remains live as the second node takes over until the first can be repaired. Data is backed up and mirrors to ensure no data loss occurs.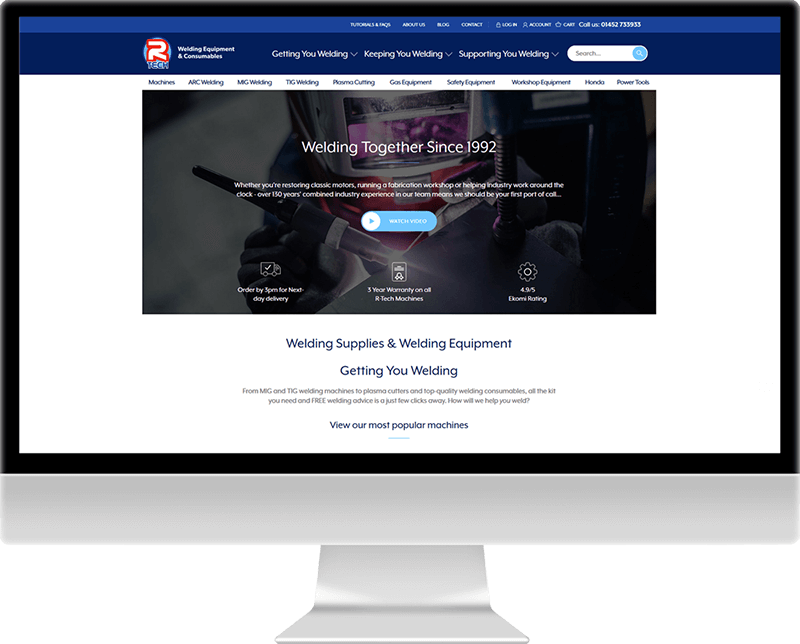 New and repeat business is extremely important to us.
We support mutual trust in business relations so each of our clients brings 2 new clients on average.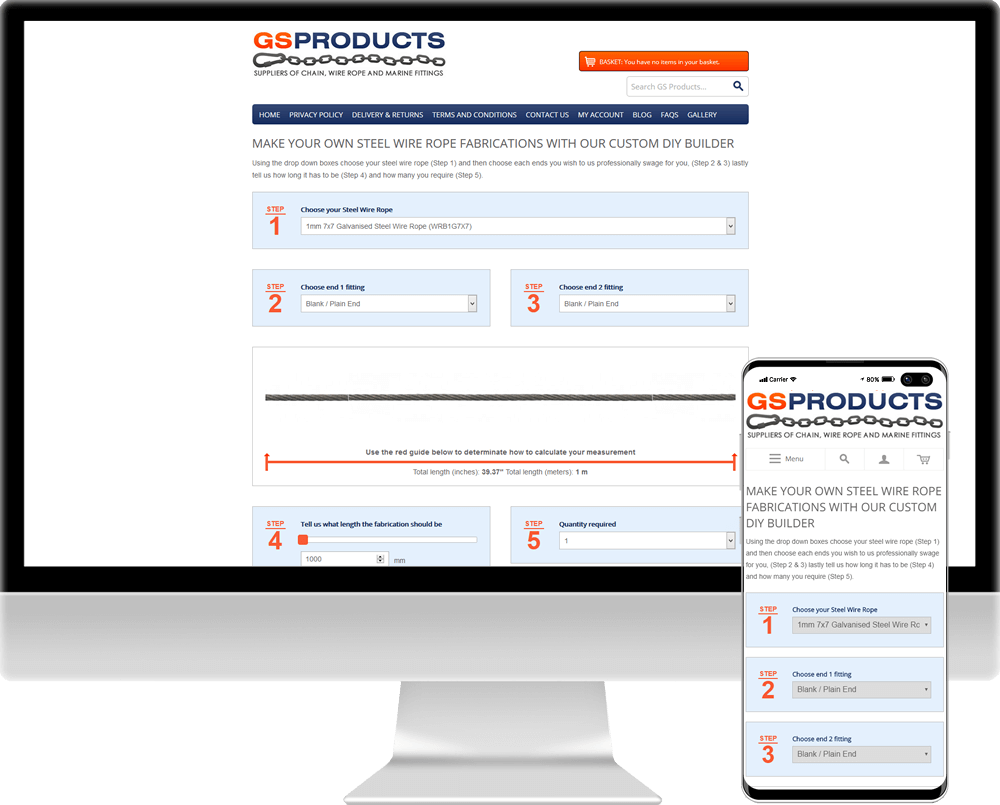 GS Products is one of UK's leading suppliers of quality steel chain, wire rope & marine fittings. They have over 80 years experience providing support and advice.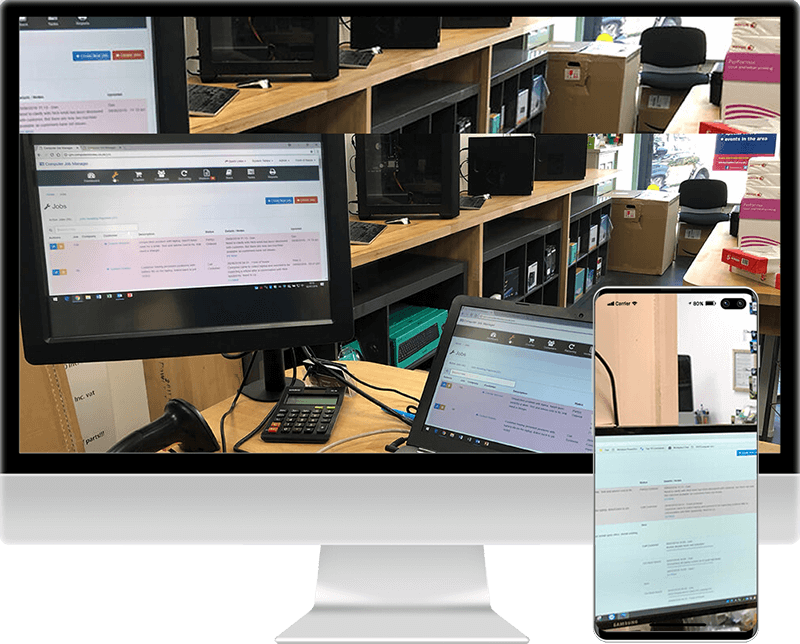 A system that helps manage a computer repair shop – booking, payment management and more.