★ ★ ★ ★ ★
Top mobile app developers 2021
Track the job from the moment the customer walks in to paying their invoice.
The Computer Store in Sutton Coldfield required a system to replace their traditional spreadsheet. Job Manager enables them to book jobs in over the counter ensuring a job sheet is opened until completion where by the customer pays and receives an invoice.
A focused collection of components to allow you to run your computer shop repair business with greater efficiency. Anyone can use the application along as they have internet access. It is a Laravel based web application so ensuring the use of current web standards and best practices.
Benefits:
Keep Customers, Jobs, Quotes and Invoices all in one place
Quick lookup of your customer details
Produce job sheets to keep with every job for quick referencing of details
Track every aspect of a job quickly and easily
Quick entry for repeating job types by using job templates
Generate quotes quickly for your customers
Raise invoices quickly and keep track of various invoice payment statuses
Email your invoices to your customers with the click of a button
Recurring job / item support – just enter a due date and a reminder date
Notify customers of up and coming renewals / recurring items
Quickly raise invoices for recurring items and email them to your customer
Keep on top of your support contracts
Keep track of booked appointments for your technicians in the calendar
New features added regularly
Bespoke features are available

Input Stage
Shadowing the Computer Store staff to understand how they work and where the software was required.
With the help of AdobeXD and Balsamic wire frames were created to develop the story board of the application.

Analysis
A presentation with the Computer Store to walk them through the screens to ensure the software once coded will deliver the business requirements
Additional functionality was added to enable the staff to keep track of booked appointments via a Calendar.

Outcome
The software was delivered on time to the specification. Refinements were added to allow customers to sign via the system to agree to the GDPR standards that were introduced to protect customers data.
Main features of the project
The web application improves the workflow and scheduling of the tasks within the computer store. It's easy to use interface allows the staff to quickly pull up the information regarding appointments, current jobs, job progress, whenever they need it. 
We've built the Job Manager with simplicity and accessibility in mind, The Computer Store employees can quickly access all the information they need – such as scheduled jobs.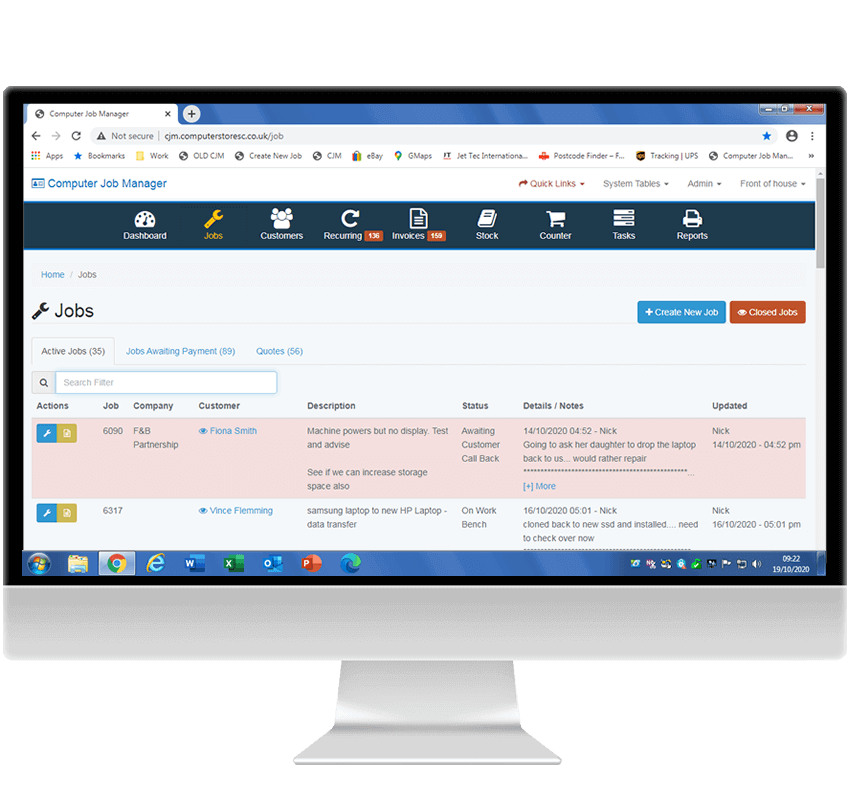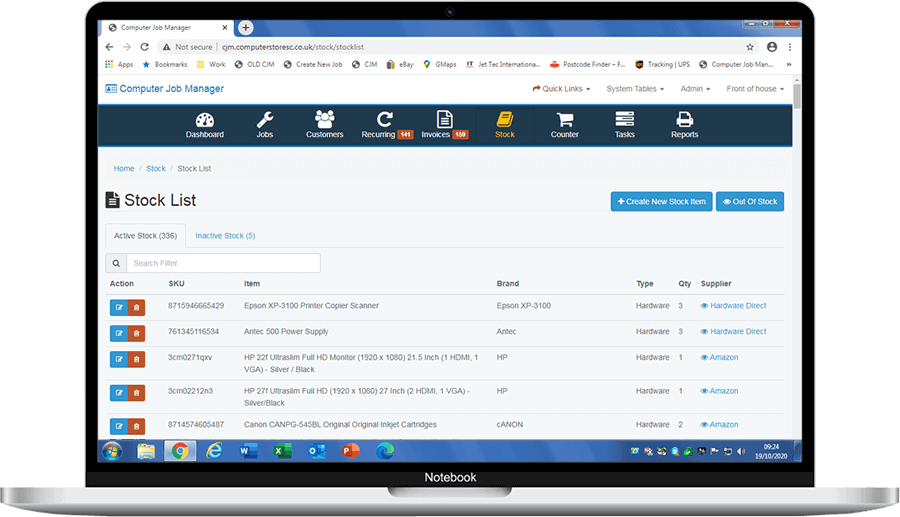 Employees can easily know what parts they have in stock using the Job Manager. It allows its users to quickly select which parts they've used for repairs and it automatically deducts it from the reserves.
The reporting feature allows the administrators to generate reports so that they can have an overview of the general performance of the computer store.  They can also generate reports of the repair works, to see which parts they need to stock up or to see which are the most common repairs when it comes to computers.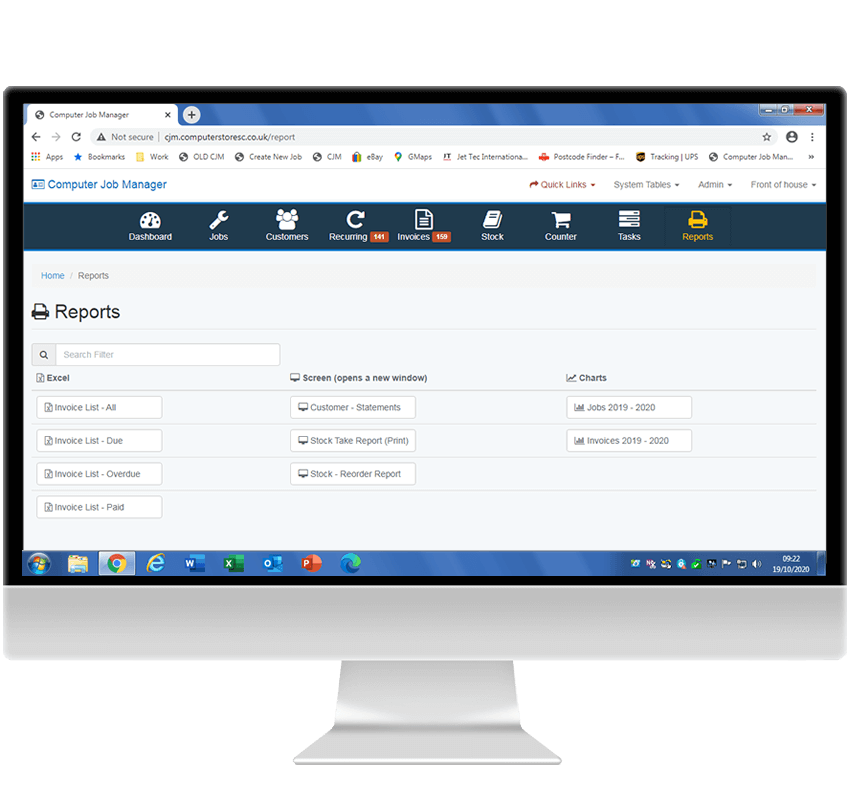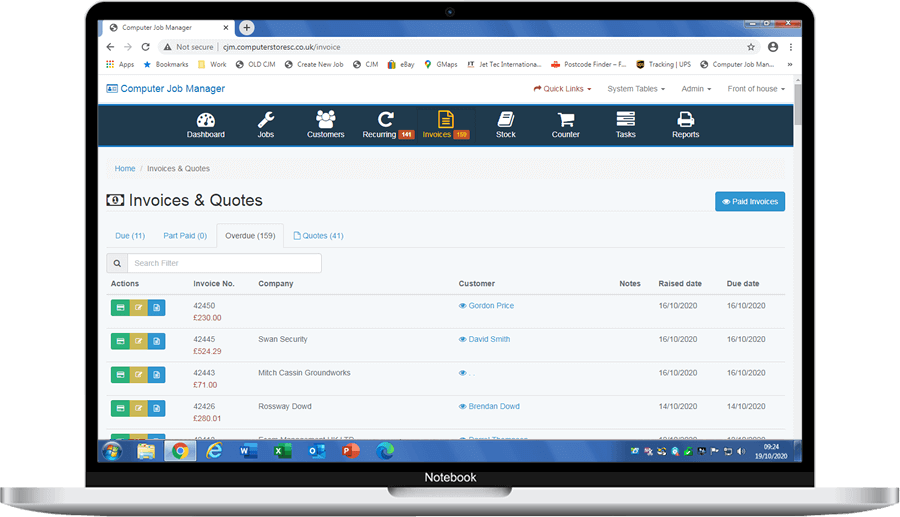 Job Manager has a separate section that allows its users to keep track of quotes and orders – with notifications if any orders are due or if any quotes fall through. 
New and repeat business is extremely important to us.
We support mutual trust in business relations so each of our clients brings 2 new clients on average.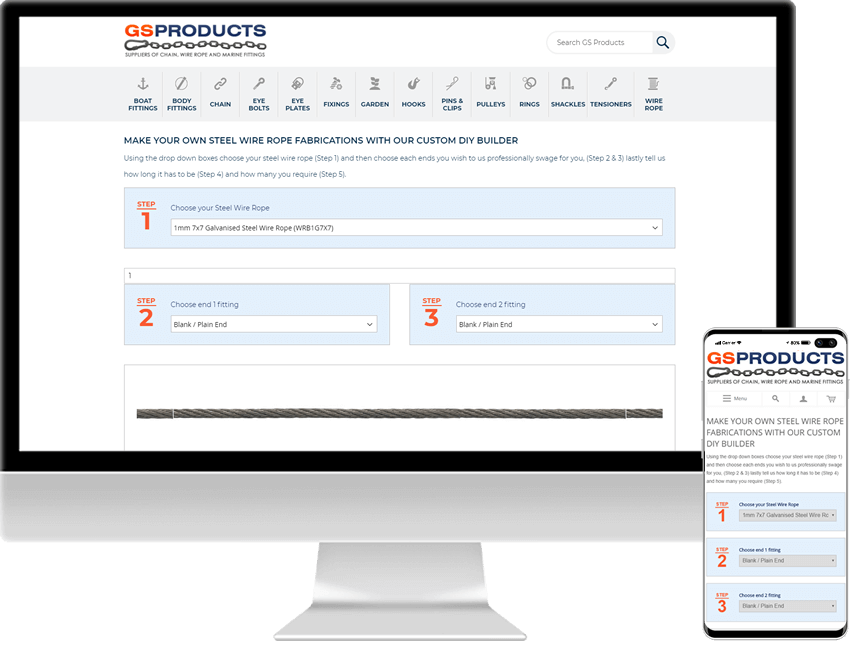 GS Products is one of UK's leading suppliers of quality steel chain, wire rope & marine fittings. They have over 80 years experience providing support and advice.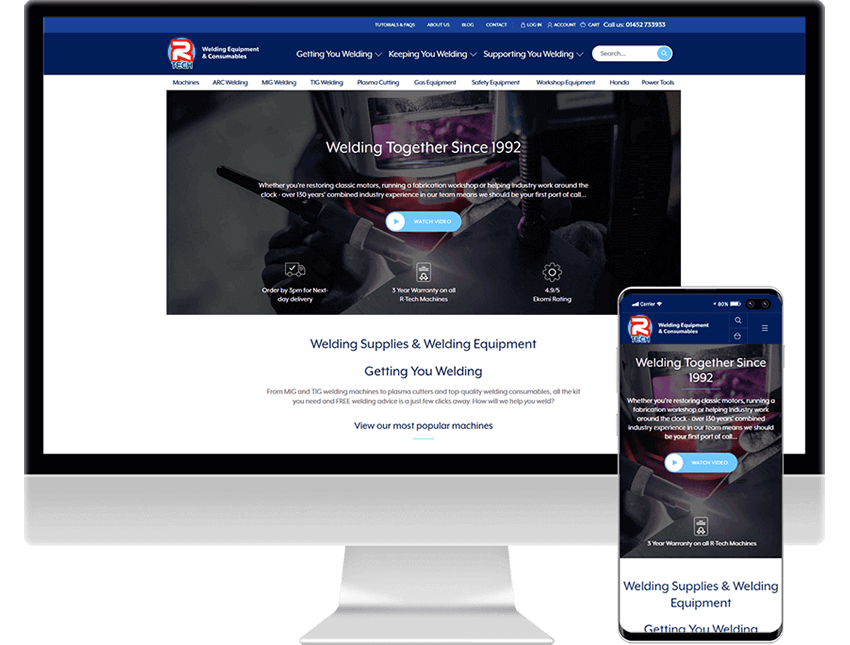 R-tech Welding Equipment LTD is one of UK's largest welding equipment suppliers. They have a long history and tradition of providing support and instructional use.