★ ★ ★ ★ ★
Top mobile app developers 2021
GS Products is one of UK's leading suppliers of quality steel chain, wire rope & marine fittings. They have over 80 years experience providing support and advice.
GS Products required a custom wire rope builder with the ability to add new fittings and wire ropes as and when they are available. This needed a software development company that could build the logic to enable online customers the ability to construct a custom wirerope with the exact measurements and fittings required.
Just Applications provided the Design and Programming Team, and Project Manager to bring GS Product's required builder to life.
Activity carried out:
Design the look and flow of the builder
Web Coding and Customization to actualize the new functionality and incorporate this into the current site
Project management to ensure the process is completed and fully tested

Input
The client initially had:
Simple Webshop
Non-Responsive Design
Archaic Technology

Analysis
We did a careful project analysis:
Looked at current usability and functionality
Examined site speed
Researched product marketing

Outcomes
Our work resulted in:
Updated to the latest Magento platform
Redesigned the site for the modern market
Ensured site host is scalable
Main Features of the project
The client wanted a futureproof website that will be able to handle a lot of traffic from various devices, for that we made sure that the site is well optimized and that the custom coding was as flawless as it gets. 
The site was redesigned from the ground up. Site usability was a major factor in the current layout and server speed was greatly increased. The site was coded to work on modern desktops, laptops, tablets, and phones.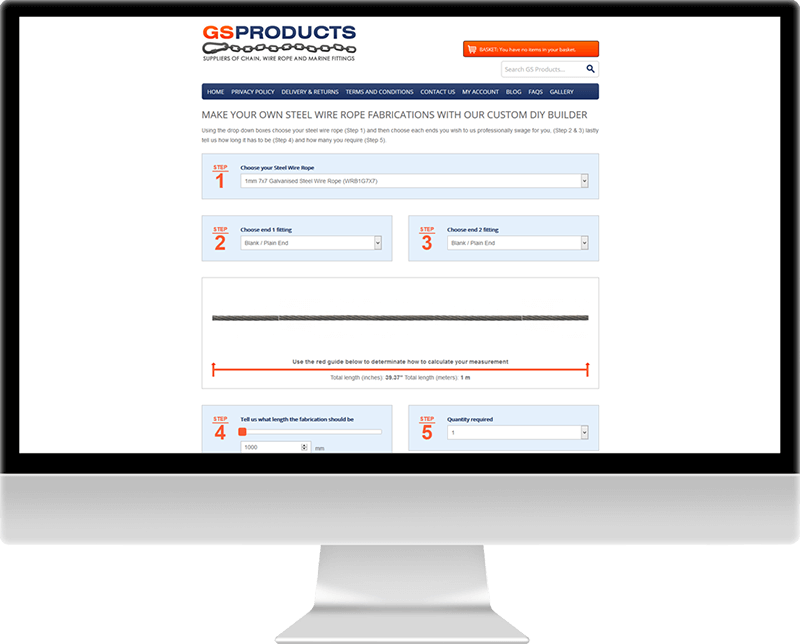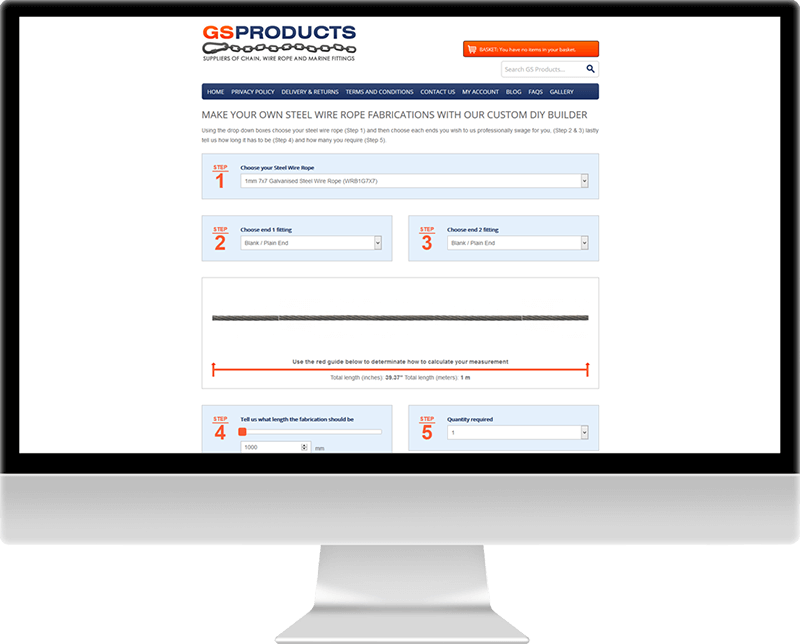 A custom wire rope builder was implemented to allow clients flexibility ordering a highly customizable product while eliminating the need to speak to a live agent. The builder can easily be modified to add and remove products.
Order management integration with Just Ship It provided an easy way to group orders together from multiple platforms and store views.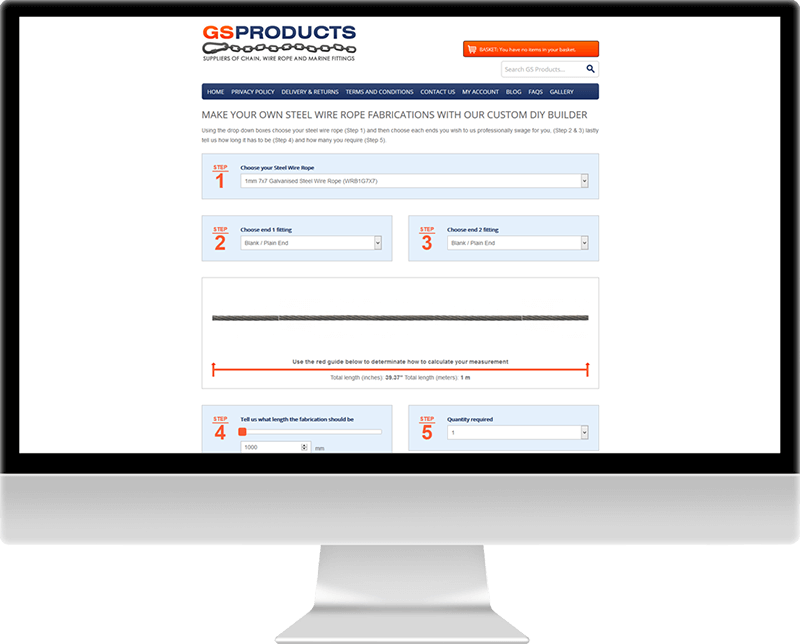 New and repeat business is extremely important to us.
We support mutual trust in business relations so each of our clients brings 2 new clients on average.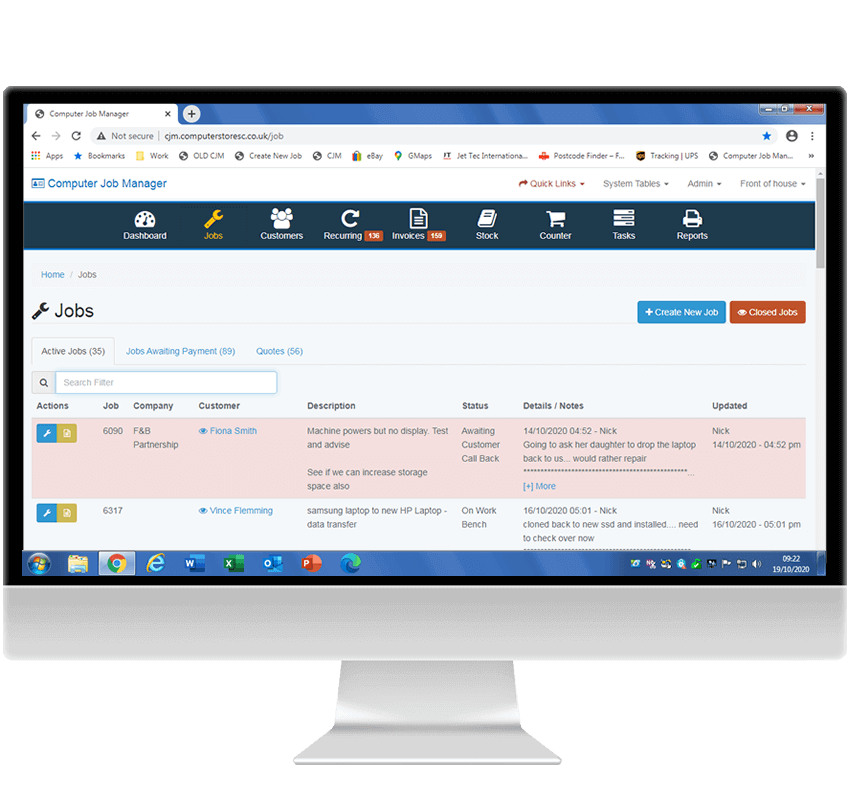 A system that helps manage a computer repair shop – booking, payment management and more.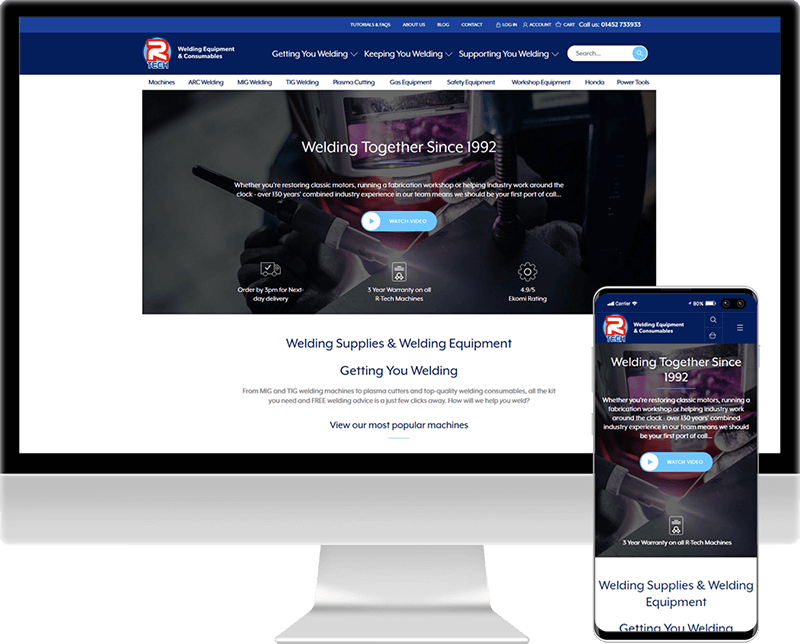 R-tech Welding Equipment LTD is one of UK's largest welding equipment suppliers. They have a long history and tradition of providing support and instructional use.