When you want web traffic for your site, several things jump to mind: an attractive page layout, intuitive user navigation, and a seamless mobile-responsive site design for users on their phones. But your prospective customers might never get as far as viewing your page at all if you're stuck at a low position on search engine rankings.
That's why search engine optimization (SEO) has become such a massive industry—it's projected to grow to near $80 billion within the next year. Finding the right cues and techniques so that online browsers can find your website is often the difference between the meteoric rise of a successful e-commerce website and a page that never quite manages to get off the ground.
At Just Applications Limited, we're committed to making sure that our customers have every tool they need to succeed in a competitive online marketplace, which is why we offer web design and development as a crucial part of our optimization strategy. We stay ahead of the curve by staffing experts in Swift, Laravel, Unity, Magento, .Net, Javascript, PHP, Python, and Ruby on Rails, as well Android and iOS mobile app design. We're also adept at working with our customers' needs on Amazon and eBay.
Our happy clients are spreading the word about what we can do! We've been ranked as one of the top software firms in the UK by a review platform, Clutch, which curates company ratings through interviews with former customers. Thanks, Clutch!
We recently received a five-star Clutch review from Green Gorilla Apps, a software prototype. We designed a mobile app, creating a visual prototype and a demo video of the proposed UI.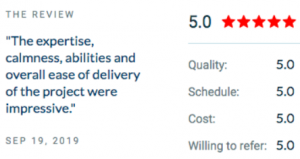 Green Gorilla Apps were happy with our delivery and the reliable line of communication we fostered with them.
We also recently redesigned an e-commerce platform for R-tech Welding Equipment LTD, a material supplier. We updated their site design and provided an SEO expert to assist with their web traffic.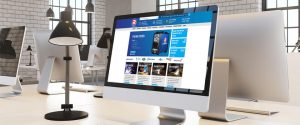 Their new mobile-friendly site has been updated with new features.
Interested in what we can do for your site? Potential customers can look through our reviews on The Manifest, Clutch's sister site and a reliable resource for entrepreneurs. We also encourage users to learn about our past projects on Visual Objects, a graphic and design-focused website that highlights top companies and their work.
But don't stop there. If you want a holistic software development partnership to increase your platform's visibility, contact us to discuss what we can do.