Archive for the 'Mobile development' Category
Saturday, September 14th, 2019
App Startups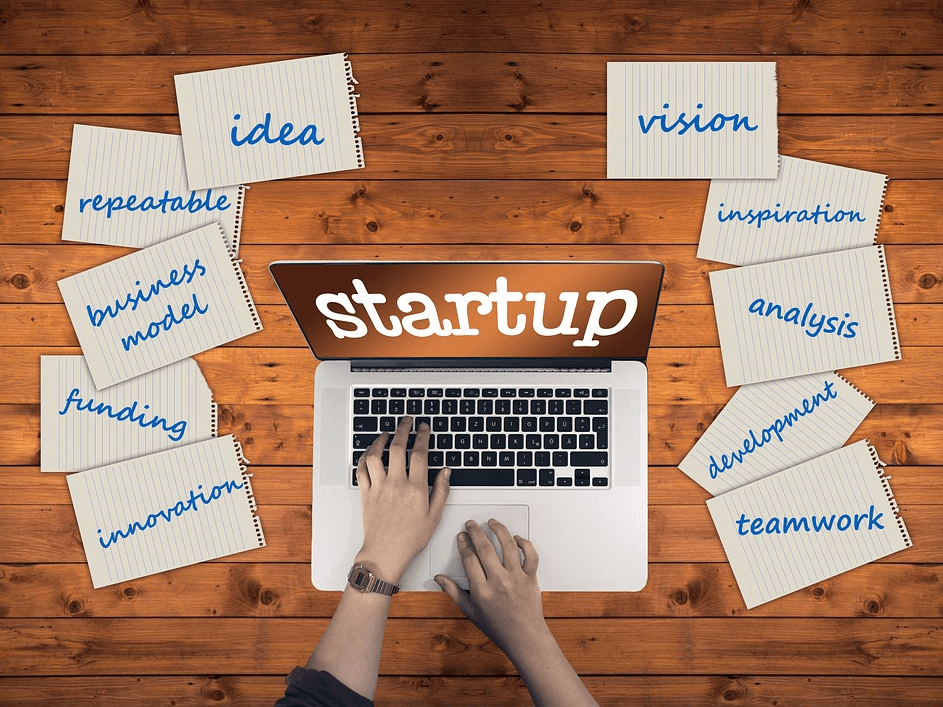 Do you have an amazing idea for an app? Have you ever looked for an app just to realize that there isn't one that suits your needs? A startup app is based on the vision of an entrepreneur that has an idea for a brand new business or project designed to help others. Startup apps are meant for filling in "blank spaces" in the App Store and Google Play store.
Most startup apps target a niche market. In other words, they aim to satisfy specific market needs. Let's give a few examples: You can find a hundred apps that can be used to call a taxi, order food, edit photos or sell your products. But there are very few, if any, apps that you can use to arrange and organize your wine cellar or collection of rare bees. These are called niche markets.
Have there been any successful apps that were just simple startup apps?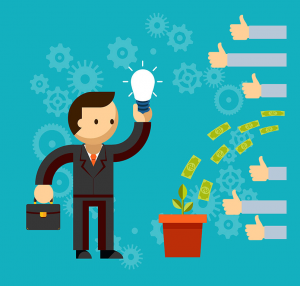 The vast majority of apps that you couldn't live without today were just simple startups. They were just a glimmer of light and imagination, and in a couple of months or years, they became apps that we always download straight-away on our new phones and can't imagine our lives without them. Some examples that can be mentioned here are: WhatsApp, Twitter, GitHub, Twitch, Slack and many, many more. These began as glimmers of thought or small side-projects, and before you knew it, they became the giants and must-have apps of today. That's why we recommend that you give your idea a try. Who knows which app might become the next Twitter or Instagram?
It could be said that many apps that target niche markets tend to fail, and while that could be true, many of these niche apps also succeed. And the great thing about these apps is that when they succeed, they effectively blow up (in a good way). You can rest assured that everyone will be talking about the latest and greatest app, and many people will be upset that they didn't think about that idea first. Who knows, maybe an app startup is exactly what you need in order to push your business idea to the next level!
Any examples of such apps?
Even if your app doesn't target a niche market, it could still be a huge success if it does everything right. Let's take Slack as an example. It's a communication platform for businesses, such as Skype or many others. But this little business communication tool/platform became the fastest startup to ever hit a billion-dollar valuation (in just 1.25 years!). This is because it simply did everything right. It functioned flawlessly, every button was placed where you'd expect it to be, etc. It wasn't the first, nor the last communication platform, it just simply put all of these great ideas into one, and with the help of amazing developers, it became reality and shortly after – a great hit.
Another important thing to remember when imagining your app is that you have to reflect your idea(s) off someone. Share the idea and improve upon it together with someone, as two minds are always better than one.
There are still a million ideas for apps that nobody has ever thought of, and if you think you have a million-dollar idea, then go for it! Have this app developed and see where it takes you.
We can help make your idea a reality!

Your idea is just the first step, the foundation of the app. You have to build on that foundation in order to come up with something truly amazing. Having someone that listens to your idea(s) and helps you improve them is very important – and that's why we're here for.
From listening to your initial idea, to giving suggestions on how to improve the idea further, developing the app itself and sharing it to the world – we can do it all! But remember, we can only accomplish these things together with you. We respect our customer's values and ideas, from the very first glimmer of thought up until the app is ready to hit the App Store. And it doesn't stop there – we provide assistance and can help you regularly update the app in order to continuously satisfy your customer's needs.
This is exactly what we do at JustApplications. We create apps with love.
Tags: app ideas, App startups, apps, new app
Posted in Apps, Mobile development | No Comments »
Wednesday, September 4th, 2019
Whether we like it or not,  technology is changing our world as we know it. It is altering the way we think, feel, make life choices and live our lives in general. We are currently in an era where Sci-fi can become reality, where visions of our future become to materialize. The line between real and virtual life is getting blurred as a result of software developers and hardware engineers across the world continually coming up with new technological concepts and solutions. One such solution, which is at the forefront of the digital era is Augmented Reality – also known as AR. Predicted to reach over a billion users worldwide by 2020, AR seems to be becoming the true reality for most of us.
What is AR?
Unlike Virtual reality, which requires you to enter a virtual space, AR uses your current environment and simply augments it with computer-generated information and imagery – thus enhancing the perception of reality. In this augmented version of reality, both real and virtual worlds can work seamlessly – this way users are able to experience new and improved versions of reality where overlays of virtual information are used as a tool to provide assistance in everyday activities.  With improving reality with interactive digital elements and visuals, AR opens doorways to a limitless array of possibilities in the industrial and commercial area.
Given the versatility of AR, applications can be as simple as text notifications or as complicated as projecting computer-generated beings which are capable of interacting with their surroundings.
If you have watched any mainstream sport since the late 90'x or 2000s, you most likely have witnessed AR in action.
Early examples of the use of AR: The line used to show and offside in football, ball's trajectory displayed over the field, the after-game analysis carried out with projecting lines over the game footage.
The moment when AR became mainstream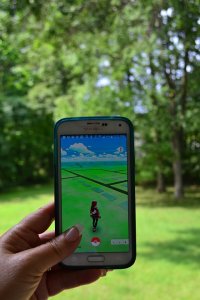 Pokemon GO – is the name of the mobile game that brought AR closer to millions of people. It allowed it's users to view the world around them through their smartphone cameras and it projected images of Pokemon on to their surroundings, it makes it seem as if they are right in your real-life neighborhood.
AR isn't only just fun and games, it's a technological solution that finds uses in more serious matters, from business to warfare and medicine. This technology has the power to change perceptions and is changing our world in more ways than one.
Practical uses for Augmented Reality include:
AR for Manufacturing and design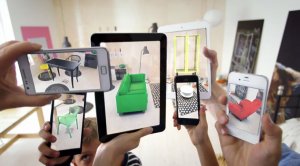 Conventionally, designing objects involved assuming conditions that were as close as possible to reality – to real operating conditions, example: using 3D models to simulate the real conditions around them. Now, with Augmented reality, it is possible to design in real conditions =, without even having the real conditions present around the 3D model.
AR for Repair and Maintenance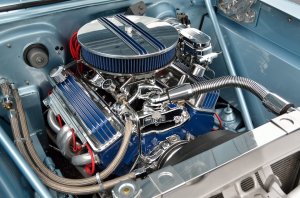 If you have tried to repair your own car, you probably familiar with the chaos of opening up the bonnet and seeing unrecognizable parts. You end up getting frustrated, probably doing more harm than good and end up taking the car to the service to get it repaired after two or three days.
Now imagine a scenario where an expert technician was there, right next to you when you opened the bonnet. You would only have to look at your screen and you would see information projected over the car part – making it easier to now which part does what and it would also tell you which car part has malfunctioned. Once the part is identified, you could just simply order the part from the App's interface from a local warehouse. Once the part gets delivered, all you have to do is to open up the App again and it will show you how to change the part step-by-step.
Augmented Reality in Retail –
Retail seems to be more adaptive to AR than any other industry. Shoppers can be reached via beacons, connecting with user accounts through apps, in-store scanners, kiosks, digital product catalogs, and many more.
Augmented reality in travel and tourism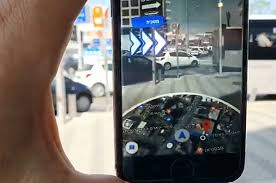 Google Maps has recently introduced AR mode which allows the app to project your destination on to the real-world environment. It will show the user virtual signs as they're walking, giving them clear directions to their destinations. As you reach virtual markers scattered along your route, you will hear audio notifications prompting you to move your camera towards the next marker.
Digital transformation is elevating user experiences and customer expectations are growing at the speed of thought. As AR technology keeps evolving, we will see it being applied more commonly in different apps to make our lives easier.
Are you interested in an AR app? JustApplications can help bring your concepts to life! Our team of senior developers has years of experience working in different ways of applying new technologies.
For more information, please contact us on: 0121 285 1050
Tags: appl;ications, augmentedreality, mobileapps
Posted in Apps, Mobile development, News | No Comments »
Tuesday, August 27th, 2019
Life-saving apps
Beyond the addictions that apps and smartphones can create, these can also help save lives. Often in an intuitive way and mostly for free, these life-saving apps are always good to have by your side.
There are many types of apps that can be considered as life savers. These range from first aid apps that provide medical emergency information, to suicide prevention and disaster awareness apps.
Where can I find these life-saving apps?
While the App Store and Google Play have their share of exciting apps and games, there are also great utility apps out there that can serve more serious, possibly life-saving purposes.
Here are a few examples of apps that have saved lives in the past, and can prove to be extremely helpful in those critical, unexpected situations:
This app is built by the American Red Cross, and is an ad- and clutter-free first aid app. It is a great resource if you're looking to learn about basic first aid, disaster awareness, or need immediate emergency aid. It provides users with basic first aid lessons for a variety of topics, accompanied by videos, diagrams and FAQs. This life-saving app has contains an Emergency tab that provides condensed, easy-to-follow instructions, as well as a big red button for calling 911. Additional features include disaster preparedness tips and checklists, as well as links to other American Red Cross Apps and resources.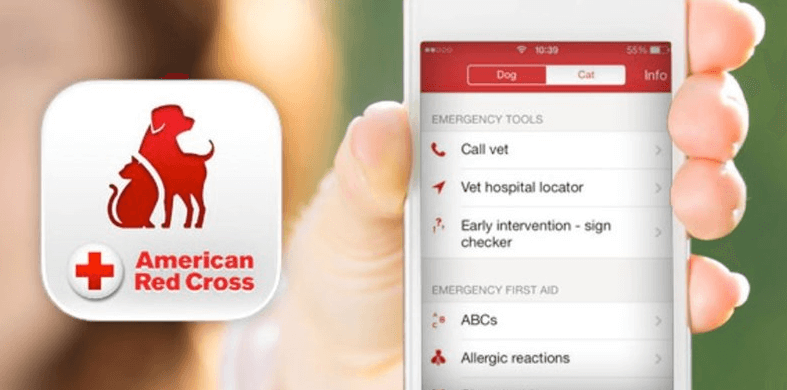 We can't omit our fluffy little friends, can we? There's an app especially designed for our beloved pets that has and will definitely save lives in critical situations, if used correctly.
The Pet First Aid app by the same American Red Cross provides a wealth of information on potential emergencies and hazards for your dog or cat. It is complete with tutorial lessons and also quizzes to help you remember these tricks. There are also tips for keeping your pet safe in different kinds of critical situations. Additionally, the app allows users to store their vet's contact details for easy access, as well as multiple pet profiles for you to store your pet's medical information.
If you have a pet, we highly recommend checking out this app, it might prove useful!
Life360 (Android, iOS)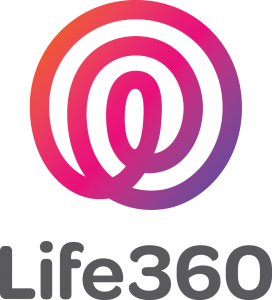 Life360 is another modern life-saving app that helps families connect and rescue those who are in peril. You can create a private network to know about each other's locations and safety. This app can be useful for people who are caught in the middle of a disaster and want to contact their loved ones quickly.
While this app isn't specifically made to help the actual user, it is definitely one of the most important live-saving apps. With a simple interface, this app allows users to make donations through the United Nations World Food Program (WFP) to feed children and families who suffer hunger. The smallest donation that you can give in the app is about £0.50, which is WFP's average worldwide cost of feeding a child. It also gives the option to select from various campaigns. I.e.: You can select which country to focus on, etc. and also give the opportunity to make a one-time or monthly donation. It also interfaces with social media to allow users to promote charitable donations.
The virtue of this app is that it makes it very easy to donate, whether it's a small or large sum, so that everyone can chip in. If we have a smartphone, it's hard to have an excuse not to give at least one meal to a soul!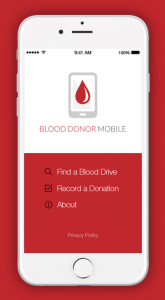 Yet another Red Cross app, Blood Donor (Android, iOS), makes finding Red Cross blood drives and setting blood donation appointments a quick and easy process. In addition to making donations easy and providing notifications and reminders for appointments, the app also incentivizes blood donation by adding a system of achievements for your donations. There are a variety of vouchers and rewards for donating as well, so you really have all the reasons to grab this app and start donating!
These are only five of the most important and helpful life-saving apps that we have showcased today. We always have our smartphone with us and with such a large variety of useful apps, we would be hard-pressed not to use them. Apps have slowly started becoming a part of our day-to-day life, and now there are apps that can actually save our day-to-day life. The safety of our lives and especially our beloved ones is of utmost importance.
We have always valued safety greatly here at Just Applications and we have put our heart into every app that we have built. With over 10 years of experience in developing custom apps, we are confident that we can fulfill all your needs.
We don't just develop apps – we build them with love.
Posted in Apps, Mobile development | No Comments »
Monday, August 19th, 2019
Technology makes the world go round and sometimes it can make you feel nostalgic. Remember when you used to have a Dial-up internet connection and when someone started talking over the phone you lost connection to the internet? We've come a long way since then. Let's delve deeper and take a quick glance at the evolution of mobile applications.
Given that technology is constantly evolving, our mobile devices are getting more and more powerful, embedding newer and newer features. Your devices now have AI-controlled personal assistants, you can just talk to your devices and use them to manage your day to day tasks.
Mobile applications are no exception. Apps have evolved a lot since the early days, you can now pay using your phone, video chat with multiple people, scan products in the grocery store with the touch of a button.
Now you're wondering how did this all start? Let's take a look at the awe-inspiring evolution of mobile applications.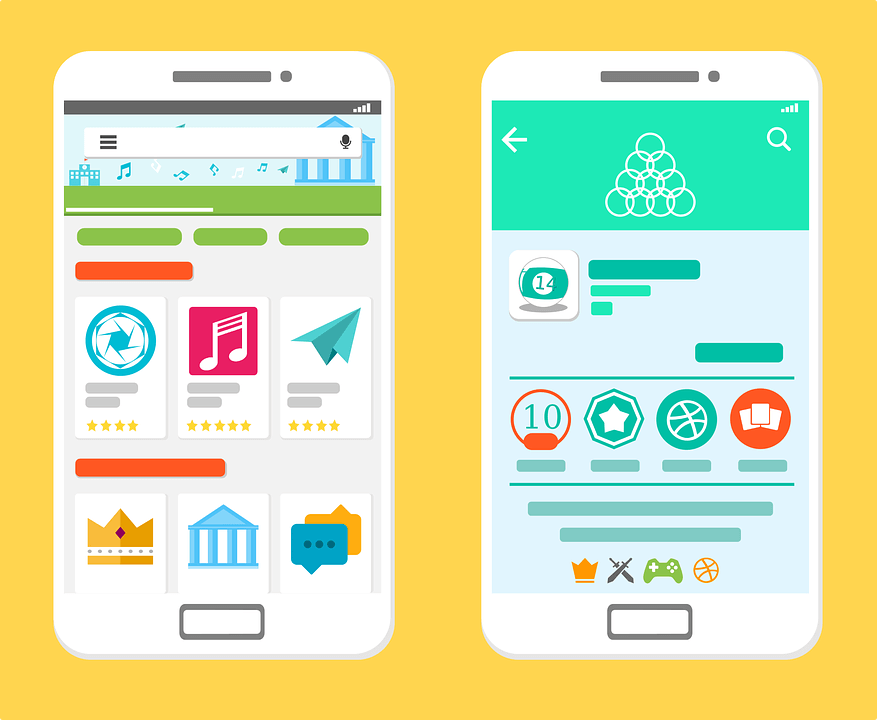 The history of mobile applications
Everything began with the first smartphone ever to be launched for general use by IBM back in 1993. The first-ever smartphone was equipped with features like a calculator, world clock, calendar and contact book and all of this was coded in Java.
The next major achievement in the field of mobile application development can be associated with the Blackberry – it took mobile applications to the next level. The Blackberry came with built-in emailing, arcade games, ringtone editors, a to-do list and many more. These applications are the ancestors of the mobile apps we love and use today.
The next major milestone when it comes to applications can be marked with the launch of the first-ever iPhone – back in 2007. This was a big deal for most of us. The iPhone dramatically changed the mobile and mobile app history. That was the time when most people decided to say goodbye to physical keyboards and embraced the new multi-touch screen technology.
Before the iPhone came out, smartphones were big, clunky devices, half keyboard, and half screen. Full websites didn't run on mobile devices, so companies were forced to build weak, mobile versions of their sites.  Apple changed all that – but at what cost? It actually took Apple 150 million $ and two and a half years to develop the first iPhone.
Although by today's standards, the first iPhone looks like a primitive brick, it stands as a reminder of how far technology and mobile application development has come.
There's an app for that!
The famous phrase was trademarked by Apple back in 2009. However, the term "app" became the most searched term and even "Word of the year" in 2010. Apple's lingo is used worldwide today to describe applications on many devices.
Two camps
Today, mobile users are mainly divided in two camps: iOS users, and Android users. While Apple was the first company to bring the concept of the modern touchscreen smartphone to customers, the iPhone's market share drastically dropped since it was first introduced.
In 2010, Android overtook iOS in market share, becoming the world's most popular mobile operating system. Today Android maintains over 80% of the global market share, making it the most popular mobile operating system.
There are two dominant marketplaces out there from where you can download your apps based on the operating system on your phone:
Both the App Store and Google Play were first launched back in 2008, they both contain a large variety of apps which allow their users to use their smartphones in different ways.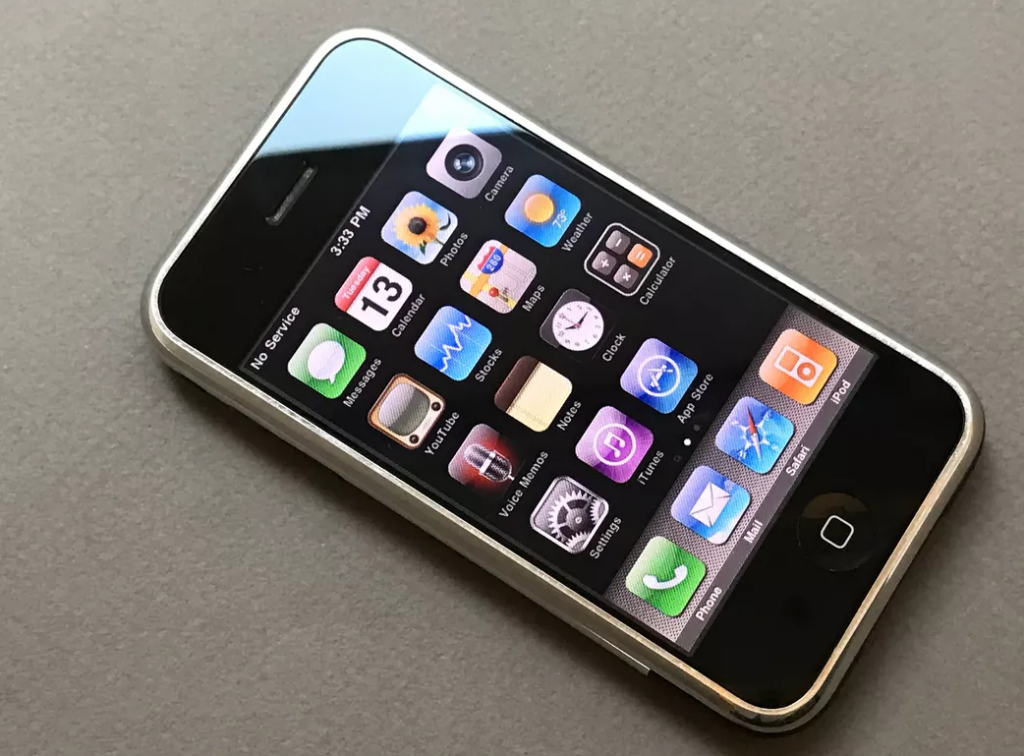 Mobile applications today:

Today's apps have come a long way compared to the first ones launched – we are spoiled with great experiences and freemium models in exchange for the historical value of our data. Free applications are the most popular ones, but we like to pay for meditation apps that keep us centered and the music apps which allow us to cut out ads and listen to our favorite songs wherever we go.
Whether we're talking about entertainment, communication or business, mobile applications have become our individual assistants, they offer a way to escape from reality from time to time.
Statistics show that in 2018 we have spent an average of 3 hours and 35 minutes a day on our smartphones. 90% of the time we spend on apps, such as Facebook, Instagram, Pinterest and other apps which are associated with social platforms.
Over the years, JustApplications has had the chance to build and design a large variety of apps, some were made to save lives, others to keep users entertained. We've built apps to help business owners to manage their inventory more smoothly, we've built apps for hospitals and even for companies that are about bringing clean water to 3rd world countries. There is the magic behind bringing ideas to life, and although we don't know where mobile applications will take us next, we are up for any challenges.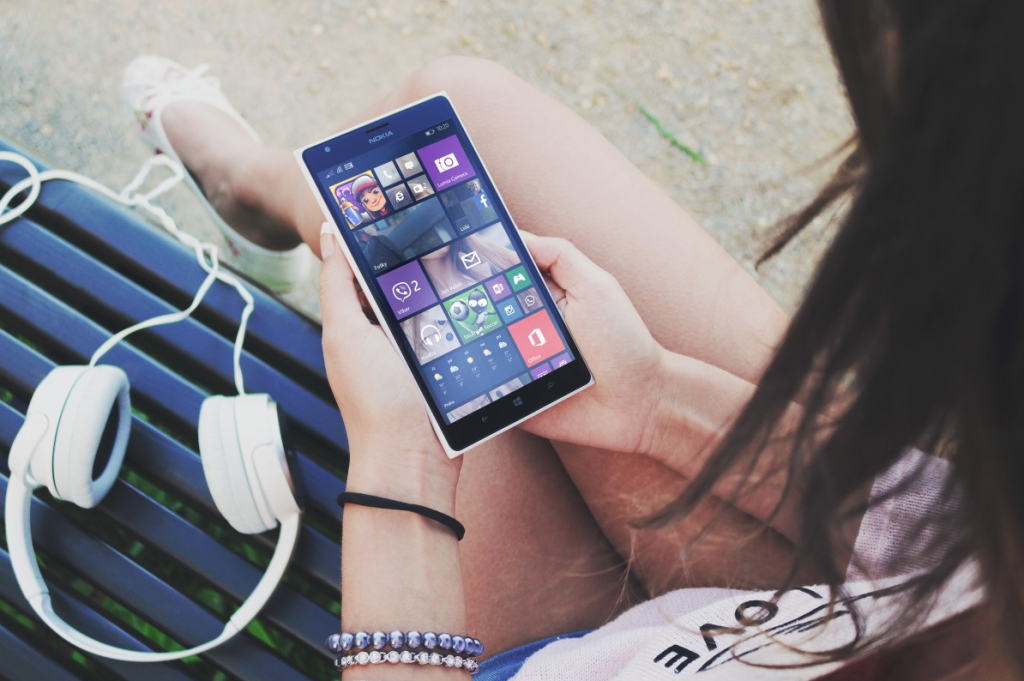 We hope that you will have the chance to bring your new ideas to life together with us and our award-winning designers and developers. We can't wait to hear from you!
Tags: apps, mobile apps, mobile development
Posted in Apps, Mobile development, News | No Comments »