Author Archive
Saturday, April 4th, 2020
In today's digitalized world it is essential for businesses to have an online presence, this is why it is vital to have a Google Business page. Statistics show that 81% of shoppers search online before they make a purchase, even when they are looking to buy from local businesses. If you would like to get traffic directed to your website or store, you should seriously consider getting a Google Business page set up. Since you're reading this blog article, I think you've found that it's easier said than done. We will try to answer some of the questions that most businesses often struggle with.
What is a Google Business page?
Google Business if a free and simplified platform that displays business information on Google Search and Google maps. It also allows your customers or other businesses to leave reviews that can help others understand your business.
How can you create a Google Business page?
In order to create a Google Business page, you will need a physical location that you own. It won't work if you are using a virtual office as you can't claim it as your own, and you must have employees located at a physical address.
Let's have a look at what steps you'll have to take in order to create the Google Business page:
First, you will have to create a Google account
After creating the Google account, you will have to navigate to the google.com/business link and click on Manage now on the top right corner of the screen.
Follow the steps and enter all the relevant details about your business – starting with your name and address. Please note that your name has to be the same as how your business is presented elsewhere – e.g. you cannot call your business "Best car repair shop Norwich" if your business is called "Garry's Garage".
You will also have to select an accurate category for your business – sometimes it can be hard to find the right match, so in order to get it right, we would advise checking what your competitors are doing. All you have to do is to search for your competitor's location and you should be able to see their chosen category underneath their business name. It is essential to choose the right category as this will affect how you'll be shown for generic local searches.
The next step is adding your business website and phone number – you can use a tool called campaign URL to help track how many users are clicking through to your website – be sure to be consistent with your campaign URLs for all of your locations.
Now, all you have to do is to choose how you would like to verify your listing – you have a few options to choose from, all self-explanatory.
Congratulations! You've created your Google Business page – Now let's see how you can optimize your page for local visibility
One of the most important things when it comes to a Google Business page is the amount of information you add to the listing – ensuring you complete as many of the fields as possible will help build up relevant keywords and content for your Google Business page. Adding information about your business also helps users understand what your business is about and gives them a smooth customer journey. Please note that you can include details such as the services you offer, special working hours, your service areas, when the business opened and most importantly, a 750 character description about your brand.
Next would be the data consistency across all of your platforms – be sure to use the same business name, phone numbers and addresses on your websites, social media profiles, and local directories. If you keep the data consistent, Google will automatically link your social media profiles to your business page.
You can advertise your business by adding photos to your Google Business page – these photos will show up in search results, so be sure to add high quality and visually attractive photos to your business page.
Another important aspect of your Google Business page is the reviews that customers leave. It's a proven fact that the number, quality and diversity of reviews on your Google Business page count as a ranking factor – so be sure to kindly ask your customers to leave a review.  To encourage your customers to leave reviews, you can set up a prize poll or add the Google Business Review URL to your newsletters. Once you start getting reviews, be sure to reply to them – this way, possible customers might see that you are a customer-oriented business and that you do care about your clients.
Final thoughts
In the age of the internet, where customers rely on reviews, having a Google Business page is essential. It can help improve your business's overall visibility and performance. The more people know about your business, the more possible customers you might get, and if you are not using a Google Business page, it's never too late to start. With our quick start guide, you can get started for absolutely free.
Tags: Google Business page, Optimising your Google Business page
Posted in News | No Comments »
Saturday, March 28th, 2020
Coined "Personal Assistants" and they are becoming a more important part of our daily lives. Google Assistant, Amazon Alexa and Siri have all made huge leaps when it comes to voice recognition functionality and every day use. They aren't just respective smart home speakers and they can be controlled from your other devices like your phone and tablet.
You may be intrigued as to which of these personal assistants is the best for you? And this blog attempts to help you decide.
Whilst we are aware there are new additions out there like Microsoft Cortana and Samsung's Bixby,  this blog summarising the three market leaders, Google Assistant, Alexa ad Siri.
Let's start off with the Google Assistant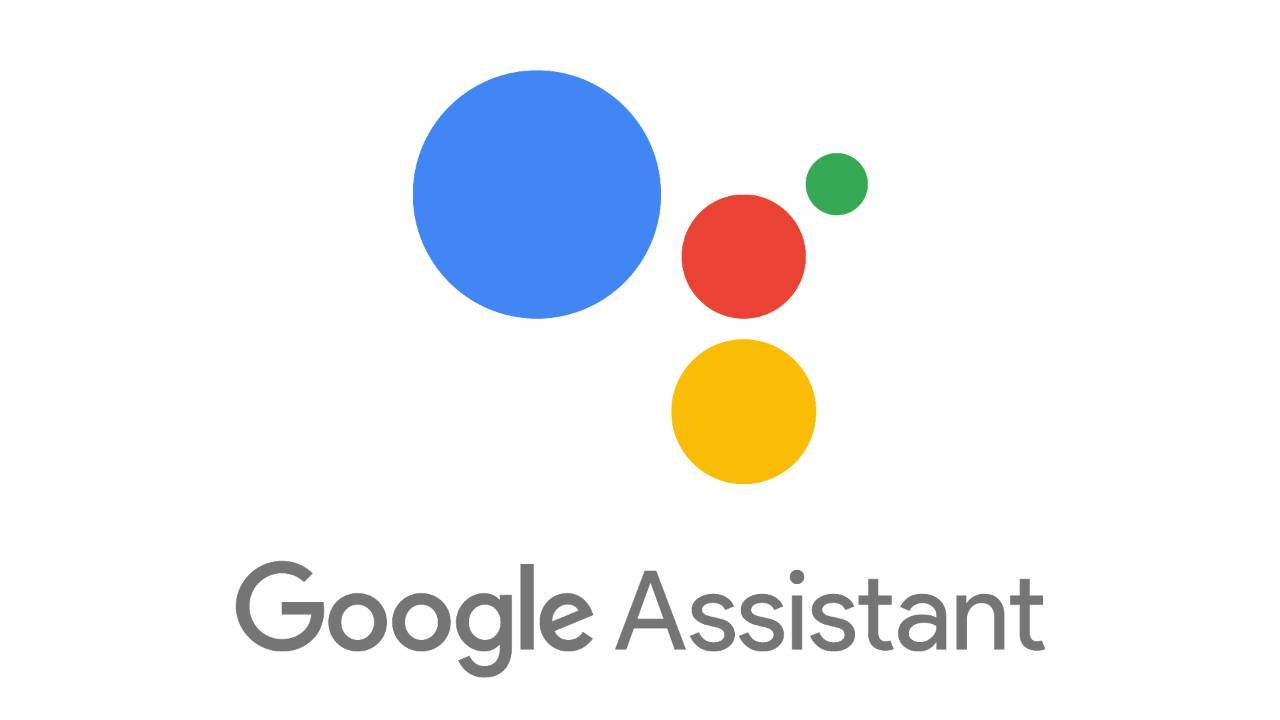 Google Assistant is considered be the smartest and most dynamic of the personal assistants.
It was launched in 2016 as an extension of Google Now – it offers personalised elements such as pulling information from your Google Calendar, Gmail and other Google services. It can also recognise different voice profiles. It supports features like Continued Conversation.  This is where you can simply continue to keep asking questions about a subject without the assistant discontinuing the original conversation when asked the next question.
In short, Google Assistant will allow you to control compatible smart home devices, music, access information from your calendars, it can even act as a real-time translator in Interpreter Mode. You can ask the assistant to set alarms, reminders and call your contacts through the use of different apps. It can even find information online and play content to a Chromecast device.
You'll find the Google Assistant on several devices, from Google's own Nest devices to third party speakers and smart displays, Android smartphones and WearOS smartwatches and earbuds, Android TV, Nvidia Shield and cars that support Android Auto.
Next up is Amazon's Alexa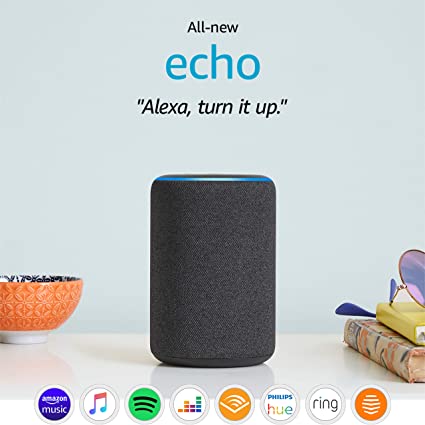 Amazon Alexa is probably the most popular of the personal assistants. Largely due to it being the first one on the market that came as an integrated speaker.
Amazon put Alexa onto the original Echo speaker in 2014 and since then the Echo devices have expanded rapidly. Alexa is now broadcasting across millions of homes worldwide. Similar to that of Google Assistant, Alexa will perform various tasks for you and control various systems such as the NEST heating system and WIFI lightbulbs to control the lighting.
It also offers a more personal wakeup word "Alexa" compared to the other assistants "hey Google" or "Hey Siri".
Like the Google Assistant, Alexa will enable you to run reminders and alarms, find information online, play content on Amazon Fire devices, read news briefings and offer Alexa calling.
One of the key advantages of Alexa is the long list of compatible apps and services. You can also find Alexa on third-party devices such as Fitbit, and even as standard in some vehicles. Amazon even put Alexa into a microwave, a teddy bear and even a clock.
Siri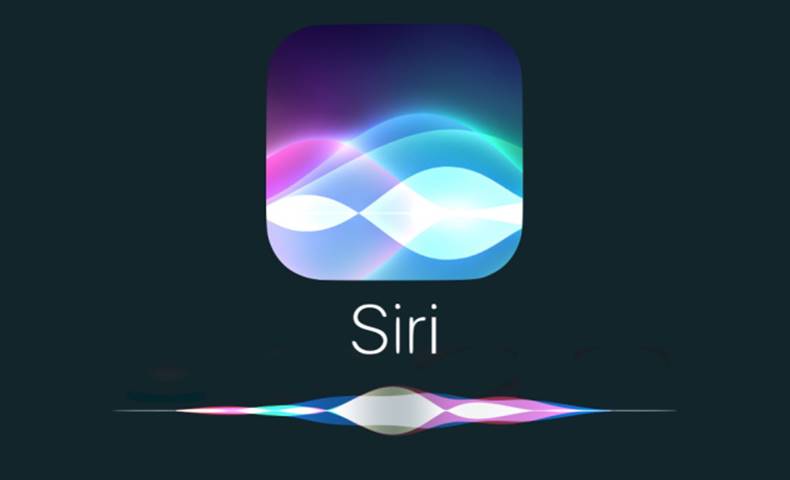 Siri is the considered the oldest of the personal assistants. Apple first offered Siri as a standalone app in the App Store in 2010. Since then it has been hard-coded into the company's iOS software after Apple purchased the company that developed it. Just like the Google Assistant and Alexa, Siri will perform a multitude of tasks for you and will pull a multitude of information from various Apple services, to give you a more personalised experience.  It is also capable of 'wit' and the use of natural language which only Alexa comes a close 2nd.
Siri will allow you to control compatible smart home devices, open apps, call or text someone and set reminders and alarms. It also helps you find information online, make recommendations as well as tell jokes.
The main difference between Siri and the other assistants is that Siri is only available on Apple devices. You'll find her on iPhones, iPads, Apple Watches, AirPods, MacBooks, iMacs and on the HomePod as well as many vehicles have Apple CarPlay onboard.
Final thoughts
At the beginning of this post we set our goal to tell you which of these personal assistants is the best.  As you can see in the majority of cases they can do the same tasks.
The Google Assistant is very impressive, it can handle multiple questions at once and offer personalised results by recognising a voice profile as well as having the power of Google search behind it.
Amazon Alexa may not be as dynamic as the Google Assistant, or as smart, but it's compatible with hundreds of thousands of devices and apps.
Apple's Siri is certainly the wittiest of the three assistants. Allowing you to speak the most natural and offering features such as Siri Shortcuts that highlighting tasks to get things done, the only problem is that it's tied into the Apple ecosystem.
If you want the smartest assistant, go for the Google Assistant. If you want the most compatibility with apps and services, then go with Alexa. If you want the funniest and own an Apple device, go with Siri.
Tags: Amazon Alexa, Comparison, Google Assistant, Siri
Posted in Comparisons | No Comments »
Saturday, March 14th, 2020
Cybersecurity and cryptography are one of the hottest topics of discussion in the technology world – ever since Edward Snowden, the NSA whistleblower made shocking revelations about the mass surveillance practices of several governments and also thanks to the rise of online piracy.
Have you ever been logged on to a public Wi-Fi network and was wondering if someone was able to see your online activity? Given the circumstances and advances in software, it would be possible to trace online activity and compromise your privacy.
That's why VPN technology has made a transition from a "nice thing to have" to a "must-have" for many users of the internet.
What is a VPN and how does it work?

A VPN ( Virtual Private Network ) is the best solution if you are looking for safe browsing. It creates a secure encrypted tunnel between you and the remote server operated by the VPN service. All your internet traffic is routed through this tunnel, so your data is secure from prying eyes. This means that your traffic will be exiting the VPN server, thus you will have the IP address of the said server – masking your real identity and location.
Why would I need a VPN?
A VPN has many utilities for various scenarios, let's have a look at a couple of them:
More secure messaging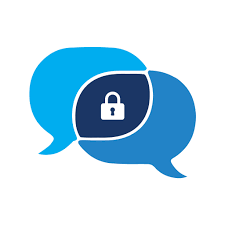 When we talk about messaging, the first services that pop into our head are WhatsApp, Skype, Snapchat – yes, things have come a long way from simple text-based emails, no we can send instant messages to people all around the world. The issue when it comes to messaging apps is that not all of them are encrypted, meaning that there is a potential for that message to be intercepted and read.
Using these messaging services through a VPN provides a higher level of security with the inherit encryption and keeps conversations where they belong, in private.
Voice over internet protocol services – VOIP
This service is revolutionary because it enables digital voice communication at a lower cost than traditional phone lines by routing calls through the internet.
This is revolutionary – but again, unsafe. Someone can simply just tap individual subscriber lines, meaning that VoIP calls can be acquired and analyzed in bulk. By using a VPN, these calls will get encrypted meaning that it will take some serious decryption skills to gain access to the call, making it a lot safer for the user.
Secure online gaming
Using a VPN for gaming? – yes, it sounds like a bad idea, but the fact is that it does offer some advantages. Let's begin with anonymity – you can keep your account and credit card details safe by encrypting the link between you and the game server.
A VPN can also be used when traveling abroad – it can help with overcoming geo-blocking restrictions, so, for example, an American can continue playing a US-based game while traveling. Connecting to a VPN can also yield faster connections speeds and less ping – because you will be connected to a faster gaming server, which would not be possible without a VPN.
Staying away from the prying eyes of the government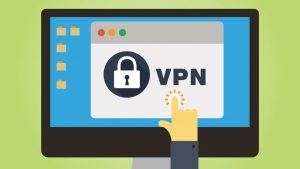 In some countries, the internet is oppressed and censored by the government. This can hinder efforts to communicate outside of the regime and prevents access to sites that we all take for granted. Also, when you will be traveling to such a country, you will also be subject to this online censorship- so a VPN is necessary if you want to freely surf the web and communicate with the rest of the world.
And one of the most common uses for a VPN is Secured public Wi-Fi
When you are out and about, staying connected to the internet is often necessary – and free wi-fi has become an important commodity of staying in touch with family members, friends, and business colleagues. Using a Wi-Fi connection won't chew through your data plan. But, by using a public Wi-Fi network can be fraught with hazard – this includes scammers pushing fake Wi-FI connections and being hacked or infected with malware. Here is where a VPN steps in, with a modern encryption protocol, it will protect you and your precious data from these types of attacks.
Prevent location-based price targeting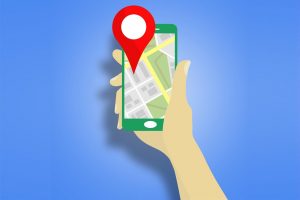 Businesses don't just target their ads at customers, but they also adjust their pricing as well. Just like as supermarket chains may adjust the price for an item at different locations due to local competition, online businesses will adjust their prices depending on the region you are accessing their services from.  By using a VPN, you can choose the server's location and make the online shopping site think that you are shopping from another region – where the prices are lower.
Summary
VPN services have made their way form a service that was first used by a certain group of people to the mainstream. They provide a better way of securing your internet browsing experience and can offer you a sense of security when you're online using a public connection.
Tags: internet security, secure browsing, VPN, VPN services
Posted in Apps | No Comments »
Saturday, February 29th, 2020
The mobile app industry is constantly changing – regardless if you are a digital product development company or a mobile app developer, you have to keep up with the latest trends to stay on top.
What are these trends?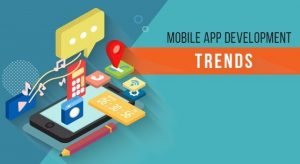 Well, trends have a way of making their presence felt – humans, in general, easily gravitate to something that is becoming popular. First, it excites our imaginations, and the next minute, we are already experiencing them.
When it comes to mobile apps, what we experience is always better than our expectations – if you look at them from a business perspective, they are highly productive and functionally they are highly advantageous.
App development companies bring these trends to users via mobile apps – making our lives a lot easier, and as the app becomes more popular, more and more users jump on the bandwagon.
The first major trend that we would like to start with is the Internet of Things or IoT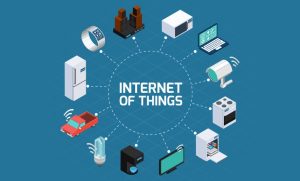 Nobody ever thought that the internet would crawl its way into our livelihood to this extent – nobody could have predicted that one day it will have full control over our homes and environment.
Let's say you take a couple of days off from work and go on a short holiday. After arriving at the hotel, you're not sure that you have locked the back door. If you have an IoT powered lock system and an app that is compatible with it, you can just connect to the hotel's wifi and check on the app and if needed, lock the house from your current location- it's that simple!
IoT products such as the Philips lighting system, Google Home Doorbell, robot vacuum cleaners are already winning users over. Soon your fridge will be able to write a shopping list for you based on the products that are in short supply.
IoT is a vast field that has different branches that are still in development, such as Smart homes and cities, Ai-powered IoT devices, Smart self-driving cars and IoT in healthcare
The second major trend is the use of AI and machine learning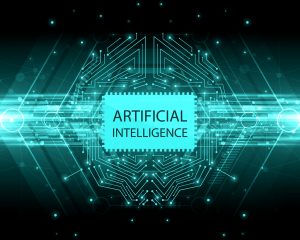 We've heard these terms hundreds of times so far, but what really comes to our mind when we hear about artificial intelligence on smartphones?
You'll probably say: well, there are AI-based photo filters available on Instagram and Facebook already, or there are the virtual assistants on our phones ( Google Assistant, Siri, Bixby )
In 2020 AI will play a more active role in our lives – besides the existing features that it offers, we will also have active voice translators, user predictions and activity-based battery savers will find a new home in our smartphones.
A combination of AI and Machine Learning can be useful in complex activities such as building mobile apps. We can teach the program the development process and it will be able to detect problems and fix them in real-time – all we need to do is to feed it data from the previous process.
AI can even learn our behavior patterns through our regular usage and optimize the operating system on our smartphones for optimal battery usage.
Next in line is Virtual and Augmented Reality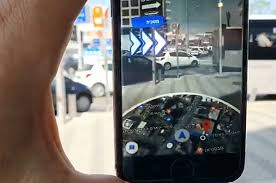 We have talked about Virtual reality and Augmented Reality before, now let's see how they will be used in 2020.
We can expect AR-based app ideas turning into reality this year, they will offer many features like motion tracking, people occlusion, environmental understanding, and light estimation. These apps will be very beneficial for industries like healthcare, tourism, education, retail, marketing, etc.
By using gadgets and VR/AR, doctors will be able to perform surgeries from different regions – without being in the same room as the patient.
Blockchain technology
Remember the cryptocurrency craze of 2018? That gave us the first taste of blockchain technology.
Blockchain offers complete security for all our sensitive information, whether it is our transactions, data exchanges or documents – nobody can track it.
If Bitcoin gave us a taste of cryptocurrency, then Etherium showed us the real potential of blockchain technology. The scope of decentralized apps and how it widened opportunities for app developers is a great example of that.
Decentralized apps don't need mediators to function or to manage information – they can connect users directly, without the need to store the data on a mediator platform.
Summary
Integrating these trends into our smartphones is a big leap – you need a professional mobile app development company for that. These technologies – since they are at their infancy, are hard to implement in current frameworks, so that's why you need an app development company with the right knowledge and expertise to implement your ideas the right way. We will be continuing this article with part 2 where we will have a look at another set of technology trends for 2020.
Tags: app development trends 2020, mobile app development
Posted in Apps, Mobile development | No Comments »
Saturday, February 22nd, 2020
No, the purpose of this article is not adding extra fuel to the fire between the dedicated Apple fans and Windows supporters – as we all know, Chrome and Safari are the most popular web browsers in the world. Chrome dominates the numbers when it comes to desktop users – but when it comes to mobile use, both browsers are neck-and-neck. In this article we'll see what separates the two browsers and why is there such a fierce battle for supremacy when it comes to mobile use. When comparing these two browsers we will be taking into consideration the following parts of the browser experience:
Features
Ease of use
Performance
Security
Let's start with the available features on both browsers
When talking about features, we'll see how you can customize the look and feel of the browser, what extensions are available, cross-device synchronization and some other features such as PDF conversion tools and so on.
There is not much to say about Safari when it comes to features –especially when comparing it to Chrome. Safari has a very limited extensions library – thanks to Apple's philosophy of limiting user control, but Chrome, on the other hand, has thousands of available extensions that are built to make your browsing experience more enjoyable.
Safari's cross-device synchronization isn't that great either – instead of doing it directly through the browser, your data needs to be synced via iCloud – for bookmarks and browsing history and via Keychain – for passwords. When it comes to Chrome – well, it allows you to sync pretty much everything across devices, including history, settings, autofill content, open tabs and more. The process is very quick and easy to set up, the browser automatically syncs with your Google profile once you log in to a new device.
Chrome vs Safari – Ease of use
This is by far the most subjective category on our list – Why?  Because it focuses on how easy and pleasant the browser feels to use. Interface design is as important as convenience – this means little things like tab management, layout and minor quality of life features also play a big part.
Thanks to its dominance on the browser market, Chrome has somewhat become a standard when it comes to the browsing experience, and when comparing Safari to it…well, Safari feels a bit more clunky. Why? – because it's burdened with unnecessary and cumbersome animations for even the simplest of actions, the tab bar is completely hidden when you only one tab open and it always seems a bit confusing, as you're never quite sure if you disabled the tab bar by accident.
When it comes to convenience, it loses points again – because the settings are located outside of the browser – it's an international standard that Apple tries to encourage, but this is generally ignored by all other browsers that keep most of their settings located inside the app itself, which we think is a much better approach.
Performance
What will we focus on here? – Speed, resource consumption and bandwidth load to determine which browser deserves to win this round of our Chrome vs Safari comparison.
We can say without any doubt that performance is arguably Safari's greatest strength. Thanks to all the wizards over at Apple, the browser has been optimized to use minimal resources while still being considered as fast as any other browser on the market – and when it comes toit's easily the fastest browser we tested.
When compared to Chrome, it uses far less RAM – Chrome is notorious for taking up a lot of resources – in some cases, it uses as little as half the RAM that Chrome does to achieve the same results.
Security
Security is often overlooked but it is an incredibly important aspect of web browsers – what we'll be looking here is content blocking, update frequency and warning for unsecure connections, so let's continue with our Chrome vs Safari standoff.
Both browsers use Google's Safe Browsing database to protect users from sites containing malware or any other fraudulent schemes, but when comparing the two browsers…we can say that Chrome is one of the most secure web browsers – and it should come as no surprise. It comes with more frequent security updates ( it's where Safari falls short – sometimes it takes months for updates to come out) and pop-ups are blocked by default – and if you want to block ads- you can use the Ad-Blocker extensions available to download from Chrome's extensions library.
When it comes to letting users know if they are browsing unsecure website, Safari simply does not display a padlock, whilst Chrome displays a warning that contains both a symbol and text "not secure", making it hard to not be aware of unsecure browsing experience.
Final thoughts
When comparing the stats, it seems like Chrome seems to be the better option- the only clear win that Safari had was when we took into consideration the use of resources. There is a reason why Chrome is the gold standard when it comes to browsers  and it's no surprise – after all, Google is the most popular search engine, it would have been a shame if they wouldn't have come up with a browser that offers the safest and best experience for its users.
Tags: browsers, browserwars, chrome, chrome vs safari, safari
Posted in Comparisons | No Comments »
Saturday, February 1st, 2020
In 2019 the total number of global mobile app downloads amounted to 204 billion and users (IOS and Android combined) spent over £120 billion on apps – subscriptions and in-app purchases.  This research was gathered by Techcrunch. Apps have become a central piece of the user experience on mobile devices like smartphones and tablets. Many companies invest in customer-facing apps and internal apps to address the growing demand for mobility.
With timelines, costs, features, and platforms, there is a lot to consider when quoting a mobile app development project. Gone are the days where you could write a scope of work for a website project and then tailor that to be used to quote an app development project. As mobile apps moved to the forefront of smartphone usage, we had to adapt our methodology when it comes to quoting a mobile app.
Mobile app development has many variables and its price can range from 5K to 500K. It can be hard to estimate the cost. However, we are here to help you as we don't charge anything to give you that initial estimation enabling you to get a good idea of the project size and cost of development.
 Our mobile app development process
With over 14 years of experience and many software projects under our belt, we've been fortunate to work with some very large companies. Many of the most used apps in use today have been accredited to our developers.
Our entire development flow is broken down into defined work phases. Using them to plan, design, build, test, and deliver the final product to our clients in time and within budget.
Let's start with the first and most important step: Planning & Business Analysis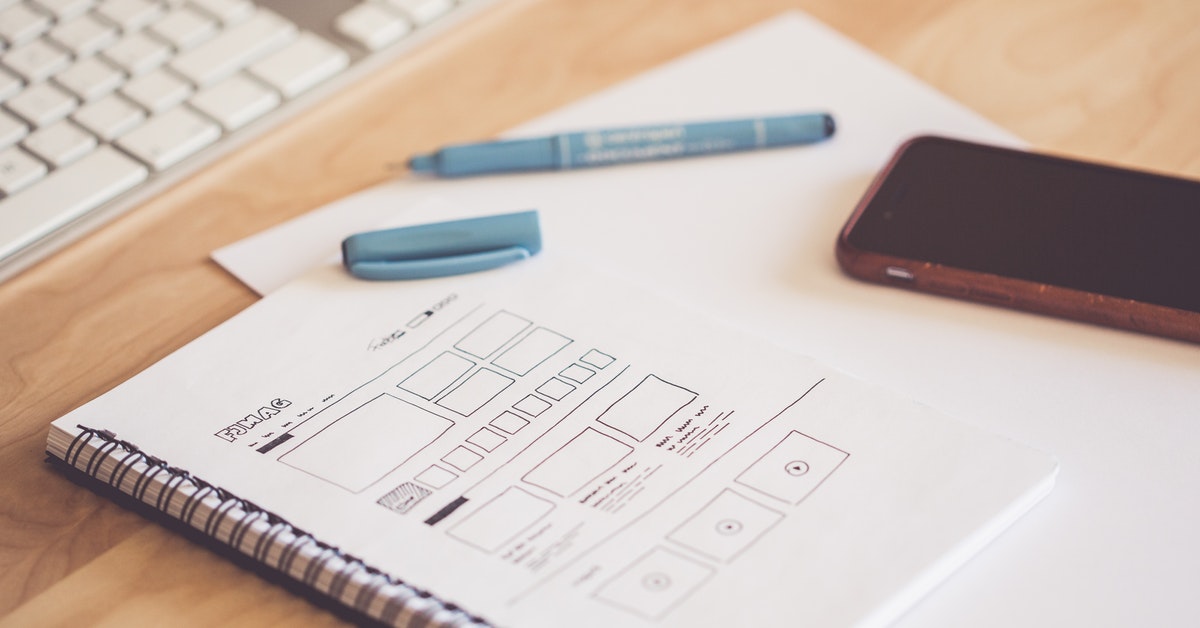 This process involves time and preparation.  Research & Development – We need to ensure that the product we develop will meet our client's expectations. This thorough planning process helps us to understand the functionality of what is required to identify any unknowns and begin sketching the User Interface.
We carry out meticulous market research to understand if there is any demand for the app idea and to see what your possible competitors are up to.  We use a SWOT analysis to identify all your competitor's strengths and weaknesses so we can make sure that we can make your app that much better.
The second step is all about the Technical Specifications
With your help, we will outline the functional requirements of the app in detail to help us storyboard the idea and then run this past you to ensure it is meeting your requirements.  Outlining the coding language, we will use it.
The third step is letting us do all the work – Prototyping and Designing the app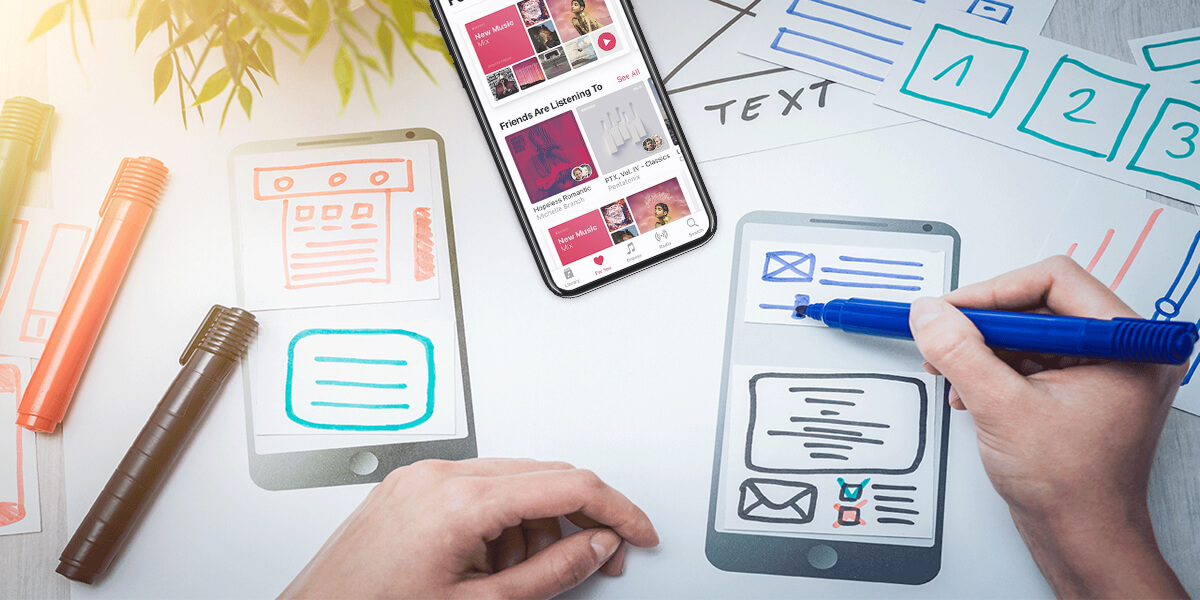 What is a prototype? – you might ask
A prototype is a rudimentary working model of your app. A prototype can help with testing the viability of the idea and can help save a decent amount of time and money in the overall development.
Prototyping an app involves the following process:
Creating a sketch of the app – this sketch helps with better understanding/working out the logic of the app, showing how different screens can interact with each other,

we use a variety of tools Balsamiq and AdobeXD

Creating wireframes of the app – this helps with visualizing the app structure and helps our app developers with better understanding the logic and functionalities of the app

Creating the prototype itself – the prototype helps with finding issues and solving them before the app is coded. It allows us to give it to testers to see if user interface logic is acceptable. In turn they provide information on how to improve it from experience.
During this stage there are multiple sketches and wireframes done, with each step of the creative process we help to develop the idea, even more, simplifying some processes to make the app more user-friendly and easier to use.
Development stage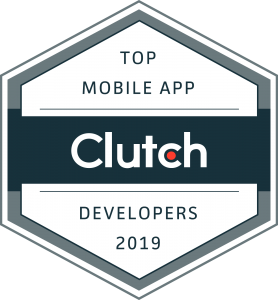 At this stage, we divide the app into two parts: front-end and back-end.
Front-end development involves building the visual part of the app – the user interface UX. Depending on the size of the project we like to get this done in 4-6 weeks so that it can be tested.
Back-end development involves building the framework that supports all the functionalities of the App – this can involve connecting to other frameworks through API's and often requires an understanding of how the third-party frameworks.
Testing and Quality Assurance
We test every part of the App's functionality.  Ensuring its simple to use and intuitive.  The speed of delivery is tested at every stage of the development.  Ensuring the coding meets our rigorous standards.  We make sure that all the bugs are ironed out and our QA engineers pass it before presenting it to the Client for acceptance.
The final stage of app development involves Publishing the app
At this stage, your app is ready to be submitted to the app store by yourself – you can ask us to help you by guiding you through the steps.
The work on an app is never-ending after its release. Every app needs updates – note that post-release maintenance isn't included in the initial cost of the mobile app estimate.
Final thoughts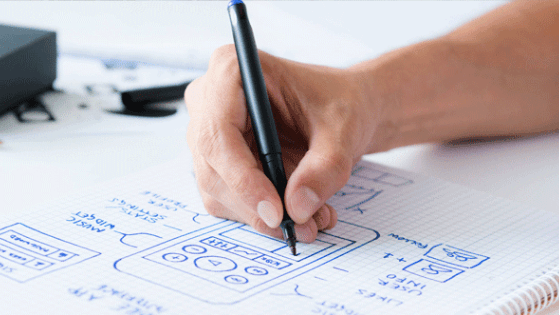 At the end of the day, the cost of app development depends on the app's complexity, number of integrations and the platforms you want it to run on. To receive a precise price estimate we need to know all about the app's proposed functions and business goals. Now that you know all about what quoting a mobile app development involves, it will make it easier for you to know what costs it might involve before asking a development company.
Tags: app development, mobile app development, quoting app development, quoting mobile app development
Posted in Apps, Mobile development | No Comments »
Saturday, January 25th, 2020
Many of us would like to become an entrepreneur and start an online business – we've all had that moment when we thought that we have a good idea for an app that could make us rich but then it never got anywhere. So what can you do with your idea of an app? How can you turn your app idea into reality?
As the number of mobile users increases year after year, there are more and more opportunities for aspiring entrepreneurs who have an app idea. Mobile apps are strongly connected to the service offered by a business, they can help drive more sales that can translate into more revenue.
Whether you want to reach out to new customers or have strong retention over your existing ones, here are a couple of tips when it comes to understanding how to develop your application.
Make a list of all the features that you want your app to have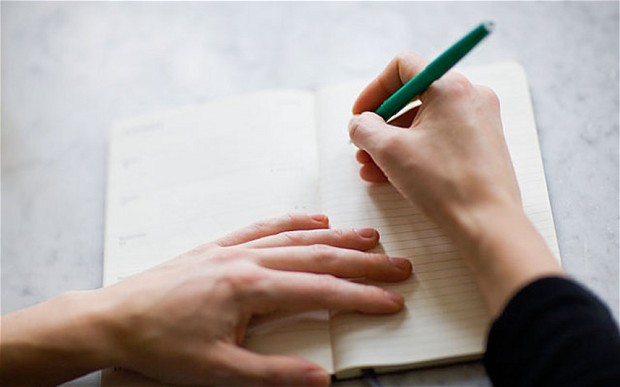 It is essential that you put your points down on paper – absolutely everything that comes to your mind should be on paper. Mobile apps do not have any practical value if they only stay in your head – that's why it is essential for you to move away from that "I have an app idea" phase as soon as you can.
By writing down all the features you'd like your mobile app to have, you'll adhere to those ideas and add more to them later on. This refines your idea to a point where you will have a clear vision of how to turn your app idea into reality.
You will also have to remember that this feature list will have to contain unique features – that are essential for differentiating your product from apps that are already available on the market.
Analyze the Market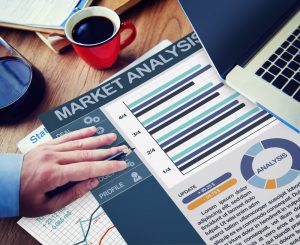 After you have written down the list of features you'd like your app to have, you will have a rough understanding of how to develop your app idea.
The next step before turning your app idea into reality is to get an idea of the apps that are already out there, trends, and specific requirements of the market. Firstly you should look at apps that serve a similar purpose when compared to your app and then keep track of their reviews, feedback, and ratings – this will allow you to get an idea of their weak points.
Once done with the market research, add those features that are capable of making your app unique and more attention-grabbing to your feature list.
Know your audience
The success of your app depends on your audience. Their type range may include particular industry orientations, region, gender, age group, income group and so on.  Now that you know your audience, you need to know something specific or special that your audience or users desire to have.
The better you know the needs of your audience, the better you can tailor your app to suit their needs. After all, the only reason why you said to yourself that your app idea would work is that there was something you knew that hasn't been done before – and it's something that a specific audience desires.
Find a way to make money with your app
Find out how you can collect the fruit of all your labor – you can make money off of your app using the following ideas:
Add a subscription fee
In-app ads
In-app purchases
User Data
Sponsorship
Now that you have the ideas – you just need to know which one is more suitable for your app, audience, and market.
A popular way of making money using applications is by following the Freemium model – this involves making your app free with an in-app purchases option for extra perks.
In-app ads are getting out of date – it's because nowadays it's more up to the user experience, which gets ruined if users experience pop-up ads when they are having fun using your app. However, keeping used data ( of course, with the consent of the user) can help you refine the in-app experience for users and help you use it in various other ways to serve the user's needs.
Prepare the wireframe of your app idea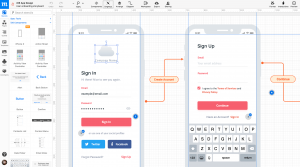 Put all of your notes to use and start building a wireframe of your app. This wireframe will allow you to define the concept much better- it will also help you refine the needs of your product.
You can start off by simply drawing a rough sketch with a pencil and paper –and use online tools to create a wireframe. After finishing the wireframe you can have a look at the way your concept functions and you can polish off the rough edges.  There is no technical skill involved, you just need to use your common sense to come up with an idea of how in-app navigation works.
Using this wireframe and ideas, it will be easier to get estimations from developers.
Get an estimation from app development companies
You have come very far in your journey – now that you have a wireframe and a rough idea of how your app works – it's time to seek the help of app development companies to take care of the technical part.
For this, you can use Google to search for the best app development companies nearby – and it's time to get in contact with them. After the initial contact, it's best to get them to sign an NDA with you, so you can give them the project details.
An experienced app development company will then bombard you with questions – it would be best to answer them – then they will give you suggestions to make your idea better.
Getting a proposal from vendors is wise – with cost and time estimations for development and comparing them properly, you can choose the app development company to go ahead with.
The app development company will build your app and test it for you – obviously, you will have to do some testing yourself, to make sure that everything works as specified.
The final step is Launching your app
Before the launch, you should consider investing in marketing and branding – so your app has a pre-launch hype already built up. Use Twitter and Facebook to spread awareness – these are also the most efficient ways to get new people to use your app.
Now that you've read this blog post, what's stopping you from turning your app idea into reality? An idea is just the start – it's knowing what to do with the idea is what gets you to jump-start a profitable venture.
Tags: app development, mobile app, mobile app development
Posted in Apps, Mobile development | No Comments »
Saturday, January 11th, 2020
The number of people using mobile devices is growing year after year – it is projected that the number of mobile phone users worldwide will reach 6.95 billion by the end of this year. This means that the number of mobile users is far greater than the number of desktop users
Many business owners have thought about ways to win this audience – and the strategies they need to apply: whether to build a mobile website or an application. Unfortunately, there is no single answer to this question, because the options really depend on a number of factors, including the business plans, required features, resources and the web properties they might need.
Some studies have shown that users generally prefer mobile apps more than mobile websites – this makes for a strong enough reason to create mobile apps to attract potential customers.
Let's have a look at a couple of reasons why mobile apps are better than mobile websites:
First of all, mobile apps offer better personalization
With mobile apps, the users have the option to set up their preferences at the start, based on this information, users can then be served with customized content. Mobile apps can also track and observe user engagement, and use their behavioral patterns to offer custom recommendations and updates to the users.
These apps also have the ability to track the user's location – this allows the apps to provide geography-specific content.
These personalization options not only improve the user experience, but they also help to improve the conversion rate. When users are pampered with personalized content, they have a higher chance of making a conversion.
Easily send notifications and offers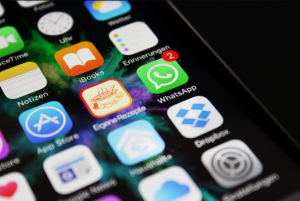 For the last couple of decades, emails have been the main form of communication used to keep in touch with customers – businesses have extensively used emails to reach out to their customers, sometimes spamming their customers with daily emails. As a result, email has lost its effectiveness, this means that open rates and click rates have significantly dropped.
Now, there's a new way for companies to communicate with their customers – Mobile apps
Mobile apps have two types of notifications built-in: Push notifications and in-app notifications – both of them are exciting new ways for communicating with users in a less intrusive manner.
This ability to send instant and non-intrusive notifications to users is so desired, that this is one of the main reasons why many businesses want to have mobile apps in the first place.
In-app notifications are the notifications that the users receive when opening the app and pop-up notifications are the ones that users receive regardless of any activity they are doing on their mobile device.
Users spend more time on Apps
Mobile users spend about 86% of their time on mobile apps, and just 14% of their time on mobile websites – and to add on top of this, the average time a user spends on mobile apps is also increasing.
Another advantage would be making use of the mobile device features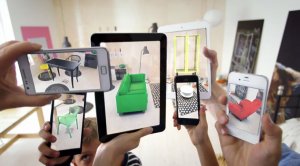 Mobile apps have the advantage of using the features available on a mobile device such as the camera, contact list, GPS, accelerometer, etc.
These features, when paired with an app, can make the user experience a lot more interactive and fun – they can also help reduce the efforts users would have to make otherwise. For example, when accessing their bank account, users can use the built-in face ID or fingerprint scanner to quickly access their banking app – if they would have to do this on a web browser, they would have to type in their passwords, wait for the 2-factor authentication message to arrive, type that in the textbox and then they would be able to do whatever operation they want.
These device features can significantly decrease the time it takes to perform certain tasks and can even boost conversions.
Mobile Apps can be used as powerful eCommerce tools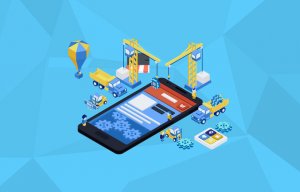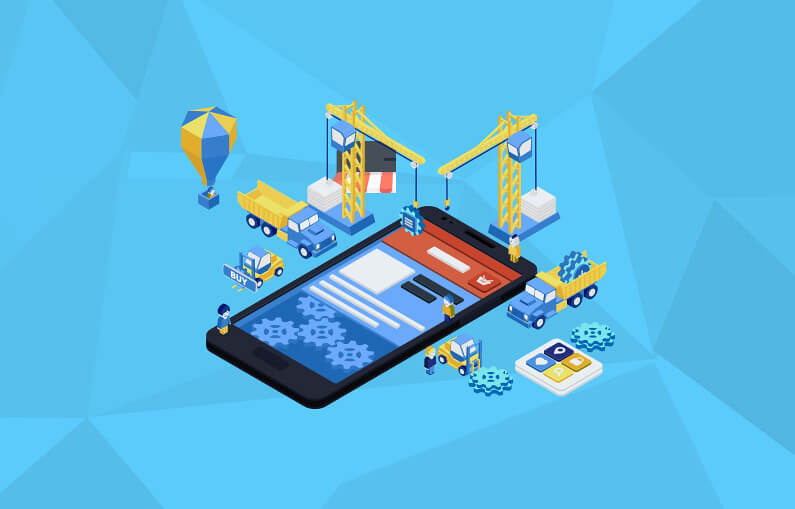 In the eCommerce sector, mobile apps are blowing websites out of the water – they are much more superior when it comes to closing deals with prospects and leads, pushing them faster through the purchasing funnel.  It is estimated that mobile apps have a 3 times higher conversion rate than mobile websites and 1.5 times higher conversion rate than desktop versions. In total, more than 40% of people that download an eCommerce app make a purchase afterward.
Why do eCommerce apps have such a dramatic effect on conversions?
It's because they save users data and spare people the ordeal of filling out credentials every time The in-app environment allows effortless, once click checkouts and fast loading times.
Final thoughts
Developing both a mobile website and mobile app for your business can prove to be a costly affair, depending on the size of your business, budget,and goals, you might have to choose one of the two channels. While both channels have their pros and cons, mobile apps can help you get higher conversion rates. Mobile apps offer greater personalization and operational efficiency, along with multiple other exclusive features.
Tags: mobile app, mobile app development
Posted in Apps, Mobile development | No Comments »
Friday, December 27th, 2019
If you are a complete beginner to the field of software development – the very first question you might ask yourself is "Where do I begin?"
There are hundreds of programming languages to choose from – that's why you will need to find out which one is the most suitable for you. One of the easiest ways to pick the best programming language for you is to listen to what the market says.
In this blog post we will explore some of the best and most demanding programming languages for web, mobile and game development. After reading this blog, we hope that you will have a clear picture of which programming language should you learn to start your career in web development.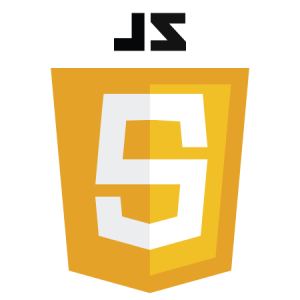 JavaScript
We can't talk about software development without mentioning JavaScript – it's impossible to be a software developer these days without using any elements of JavaScript. Looking at Stack Overflow's developer survey, it seems like JS is the most popular language among developers successively for 7 years and around 67% of them have used this language in the past year.
Why is JavaScript so popular?
Mainly because JavaScript is light weighed, interpreted and plays a major role in front-end development. It's also compatible with all the major browsers and it's really flexible with the syntax it holds. JavaScript – being a front-end language – is also used on the server-side through Node.js.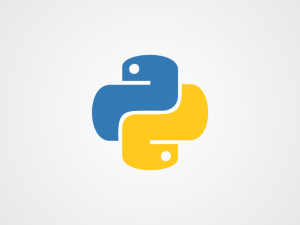 Python
Python is one of the most user-friendly general-purpose programming languages on this list. Like Java, Python syntax is very clear, intuitive and very similar to the English language. It's "object-based" subset is similar to JavaScript.
If you are interested in making a career in back-end development, for example, Django – which is an open-source framework written in python. This makes learning Django very easy, and it offers a wide array of features making it one of the most popular back-end languages out there.
Python has a wide variety of applications that make it a versatile and powerful language – it can be used in scientific computing, machine learning, and engineering. Python supports a programming style that uses simple functions and variables without much interrogating in class definitions.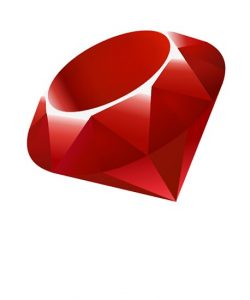 Ruby
Ruby is an open-source, dynamic programming language, focused on simplicity and productivity. It was developed in 1990 in Japan and was designed with a themed environment, which simplified programming – making it more fun.
Ruby became popular thanks to the Ruby on Rails framework, which is used as a full-stack development framework. Ruby has a dynamically typed language, it does not have hard rules and it is a high-level language that resembles the English language to a great extent. You can use Ruby to build an application with fewer lines of code than with any other language, but it's not easy to maintain its flexibility.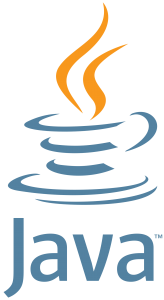 Java
Java has been the ruling programming language for the past 20 years. This programming language is 99% object-oriented and simpler than C++ ( because it uses automatic memory allocation and garbage collection).
Java is one of the most cross-platform compatible languages out there, it's virtually independent of any platforms. You can code anywhere – almost all devices – you can simply compile into low-level machine code and run it on basically any platform, using Java Virtual Machine.
Java makes up the base of the Android operating system and is used by up to 90% of fortune 500 companies for making a variety of backend applications.  It is being used in Apache Hadoop processing, run by Amazon Web Services and Windows Azure.
With a huge range of applicability and a wide range of business applications, possessing immense flexibility, java is the all-time beginner's favorite.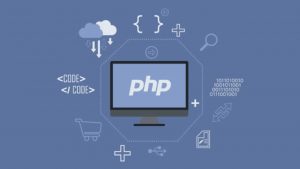 PHP
PHP was created for the purpose of maintaining a Personal Home Page (PHP) for Rasmus and soon got to spread globally – now being used by 83% of all websites around the world. PHP stands for Hypertext Preprocessor and it's used as a general-purpose programming language – it is run on a server and it's being used to create web pages written in HTML. It has gained popularity because it's free, easy to set up and simple to use for new programmers. PHP is a strong option for web developers around the world – it's used to create dynamic web pages such as WordPress and Magento websites.
The only drawback of using PHP is that it downgrades website performance and affects the loading time.
 Summary
Because of the forever changing nature of the software industry, it's hard to predict which would be the best programming language for the future, but if you want to start your career in software development, you definitely have to choose one of these languages to start with.
Tags: JavaScript, Programming languages, Ruby, Web Development
Posted in Apps, News | No Comments »
Friday, December 20th, 2019
The smartphone market has grown to become one of the largest markets when it comes to tech. As manufacturing processes have improved over the past decade, smartphones have become a pinnacle of modern technology. But without the proper software to power them, these phones would be high-priced pieces of glass and metal – or plastic sandwiches.
If you're buying a new smartphone today, the chances are that it will run on one of the two main operating systems, Android or iOS. These two operating systems have been used in all of all new smartphones shipped this year – according to IDC. After Microsoft and Blackberry threw in the towel, Android and iOS are the only mainstream operating systems left – the good news is that both smartphone operating systems are excellent. These two operating systems have their similarities, but there are some important differences that you'll have to consider when buying a new phone.
To compare Android vs iOS, we have selected a couple of categories and we will compare each one – but the final decision depends on you. Only you know which features/categories are most important for your day to day use.
First, let's talk about the first thing what comes to our mind when we decide on buying a smartphone – The Price
Apple has always been known for being at the higher end of the market in terms of pricing. This year they've launched their iPhone 11 Pro with a starting price of £1049 and the iPhone 11 Pro Max with a starting price of £1149. If you are looking for the iOS experience, but you aren't prepared to give out a ton of cash, you can grab the iPhone 8 for £479 – this is as cheap as it gets unless you want to buy a second-hand phone.
Android, on the other hand, is unbeatable when it comes to the sheer scale and variety. You can spend a lot if you want to on top tier flagships such as the Galaxy note 10+ or the Google Pixel 4 XL – their prices almost match Apple's iPhone pricing. You can also go for mid-range devices that are a lot cheaper than the flagships and yet offer almost the same experience when it comes to UI and software – these manufacturers have deliberately optimized Android to run on low-end hardware.
Applications
Android leads the field of free apps- should make it the natural choice for budget-conscious users.
Let's have a look at how many apps exist on the Google Play Store and on the App Store
Android apps: 2.7 million
iOS apps: 2.2 million
Numbers aren't really the best metric in this case – the most popular apps usually have versions on both app stores. Traditionally, iOS has been a more lucrative platform for developers, so there is a tendency for new apps to appear on iOS first.  Usually, the latest and greatest apps first come to iOS and later get listed on the Google Play store.
Battery life and charging speeds
Battery life is an important factor when it comes to choosing your smartphone – it's difficult to compare Android and iOS because of the lack of common hardware. iOS is optimized to squeeze the most out of the battery per mAh rating, but you can find Android devices with much larger batteries that can outlast an iPhone easily. Both platforms offer battery saver modes that can extend the battery life by limiting the power consumption of the devices.
When it comes to charging speed, there is no question that Android devices are faster. The Oppo Reno Ace, for example, is capable of fully loading its 4,000mAh battery in just 31 minutes. Whereas the iOS devices, like the iPhone 11 Pro can take about one and a half hours to fully charge.
Comparing similarly priced Android phones with iPhones, they tend to have longer battery life and they always have fast chargers included in the box with and Android phone.
Updates – can be an important factor when it comes to features and security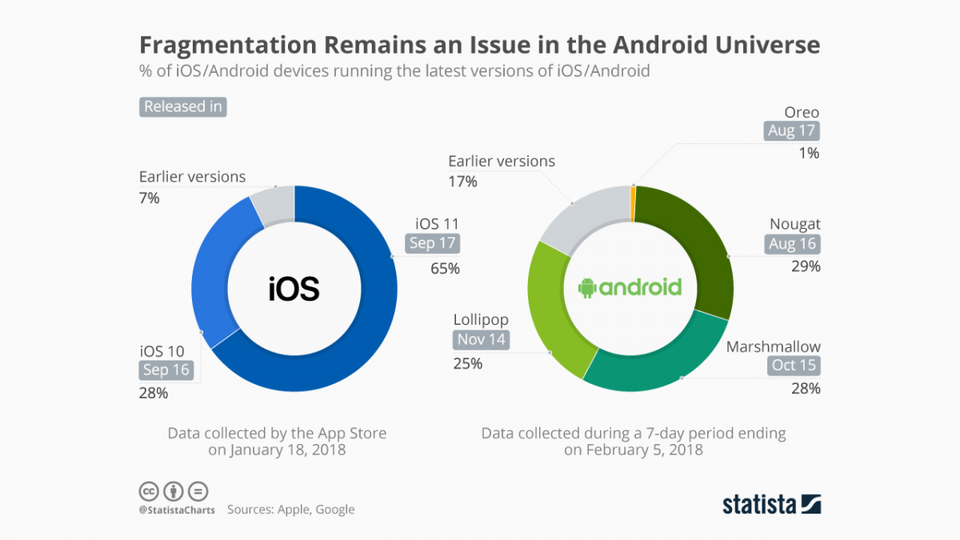 Apple's iOS offers consistent and timely software updates and security patches for all of its newer devices. If you want the same experience on Android devices, then you will have to buy Google's Pixel devices. According to statistics, almost 90% of all iOS devices are now running the latest version of iOS. By contrast, only around 10% of Android devices are running the latest version of Android 10.
If you want the latest features and security updates, then you should choose iOS.
Voice assistants – Android vs iOS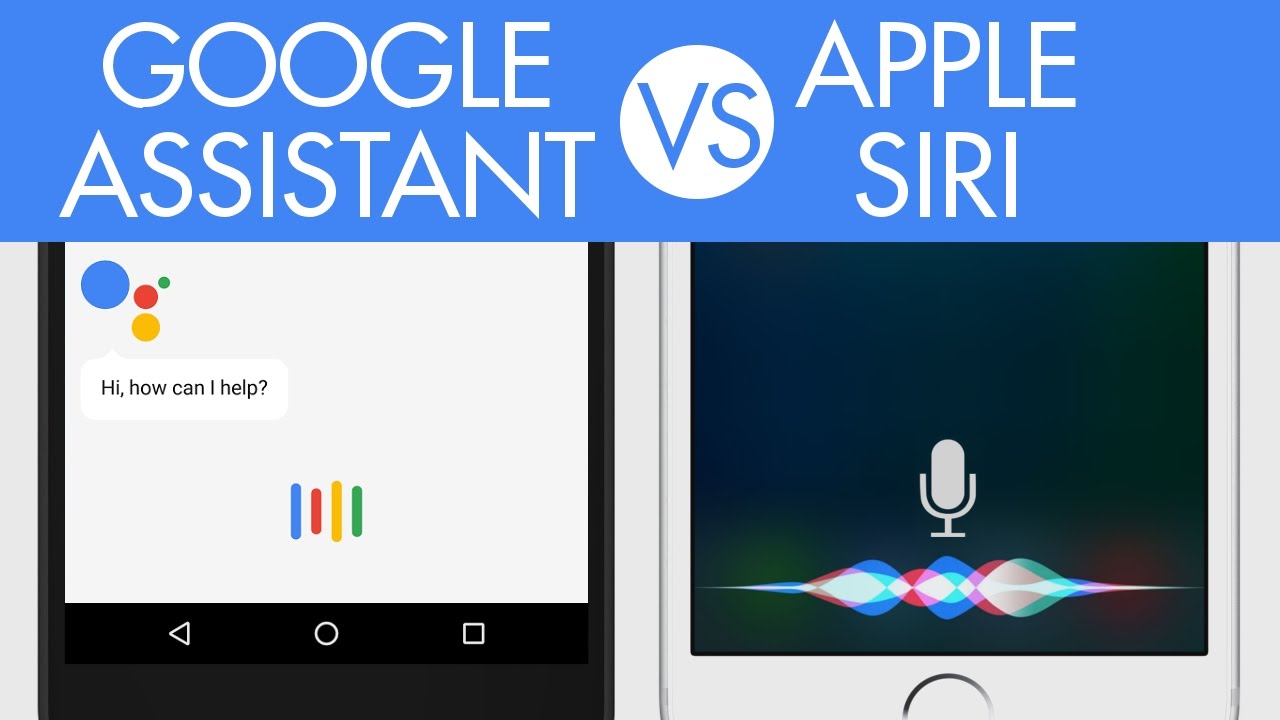 Both Siri and Google Assistant offer almost the same features, Siri is more like a straightforward helper for setting up calendar appointments, searching the web or making calls. Google Assistant on the other hand, has an extra layer – it can preemptively offer useful suggestions, plus it has a more conversational side that offers entertaining games and contextual information based on what you are doing.
Camera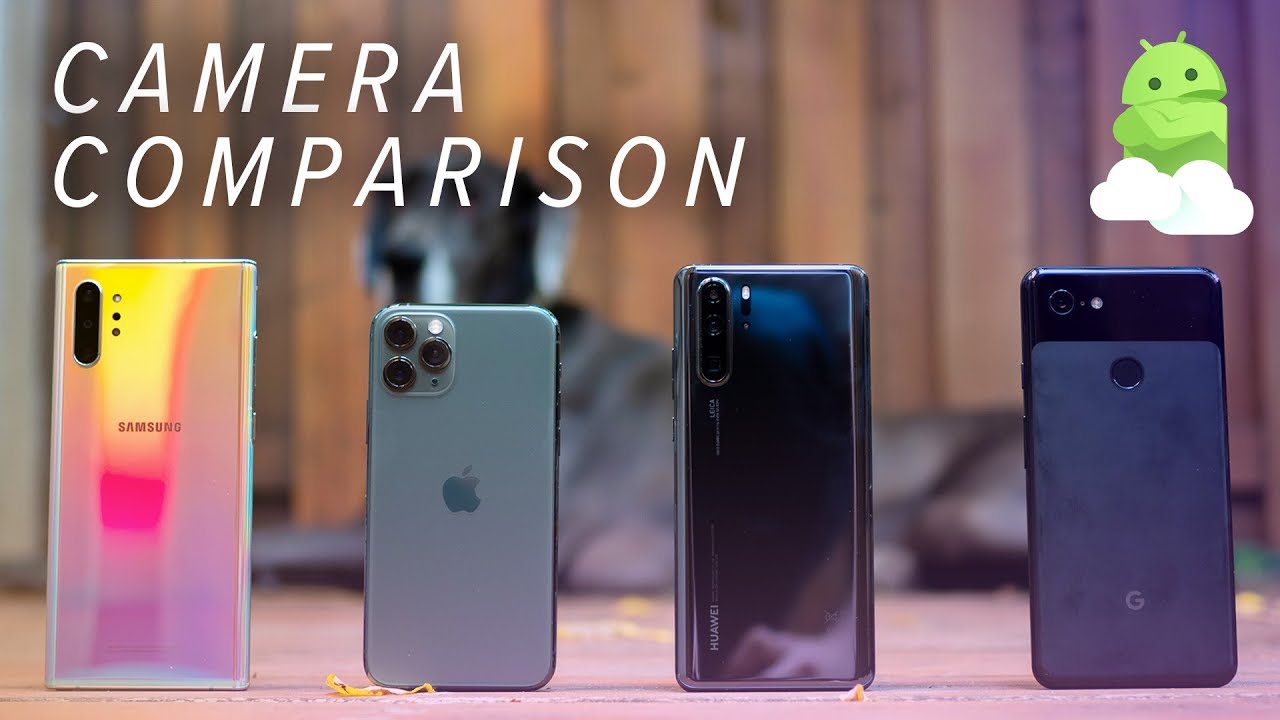 Last but not least – the Camera. Some people choose their smartphones based on their camera. It's difficult to call – in the past, we've argued that Apple does a better job at capturing lighting, coloring and other details – but the latest Android devices are casting a lot of doubt on that assertion. Nowadays flagship cameras are very close in terms of picture quality and lighting, mostly it's up to the final user to decide how do they like their pictures – do you like it with natural colors or with some image processing? Weaker or stronger HDR? – it mostly depends on you.
At the end of the day, the final decision mostly depends on you – whether you are already used to one ecosystem – UI, functions, and usability. This Android vs iOS comparison was written to guide you to making your final decision.
Tags: Android os, Android vs iOS, ios
Posted in Apps, Comparisons, Mobile development | No Comments »