Archive for the 'Apps' Category
Monday, April 27th, 2020
Angular vs. React
The development language JavaScript is once again flavour of the month! A language swiftly climbing back to the first ranking on Github, and is continuously gaining momentum being utilised in many software applications.  JavaScript is used for front-end and back-end application developments as well as for building mobile and AI applications.
But before we begin comparing these two libraries let's recap on what they are: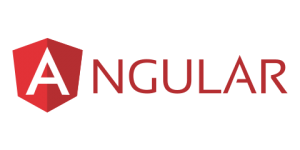 Angular

Angular is a framework for building client applications in HTML,CSS and JavaScript/TypeScript. AngularJS is a structural framework for dynamic web apps. It lets you use HTML as your template language and lets you extend HTML's syntax to express your application's components clearly. AngularJS's data binding and dependency injection eliminate much of the code you would otherwise have to write from scratch. This is impressive, because it all happens within the browser, making it an ideal tool for any developer.
AngularJS is what HTML would have been, had it been designed for applications.
React
React is the most popular front-end JavaScript library in the field of web development. It is used by a plethora of businesses both large and small.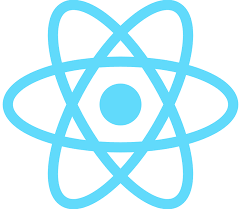 React was created for building fast and interactive user interfaces for web and mobile applications. It is an open-source, component-based, front-end library responsible only for the application's view layer.
Now that we know the basics of both libraries, let's take a closer look at how they differ and what are the advantages and disadvantages of using one over the other.
React is a framework for UI development. This means that apps written with React need additional libraries to be used. For instance, Redux, React Router, or Helmet optimize the processes of state management, routing, and interaction with the API. As such, functions such as data binding, component-based routing or form validation require additional modules or libraries to be installed.
Angular
Angular on the other hand is a fully-fledged framework for software development, which usually does not require additional libraries. All of the functions that we've mentioned above – data binding, component-based routing and form validation can all be implemented with the means of the Angular package. As such, when it comes to self-sufficiency, we'd say that Angular has the edge, given that it doesn't require additional libraries.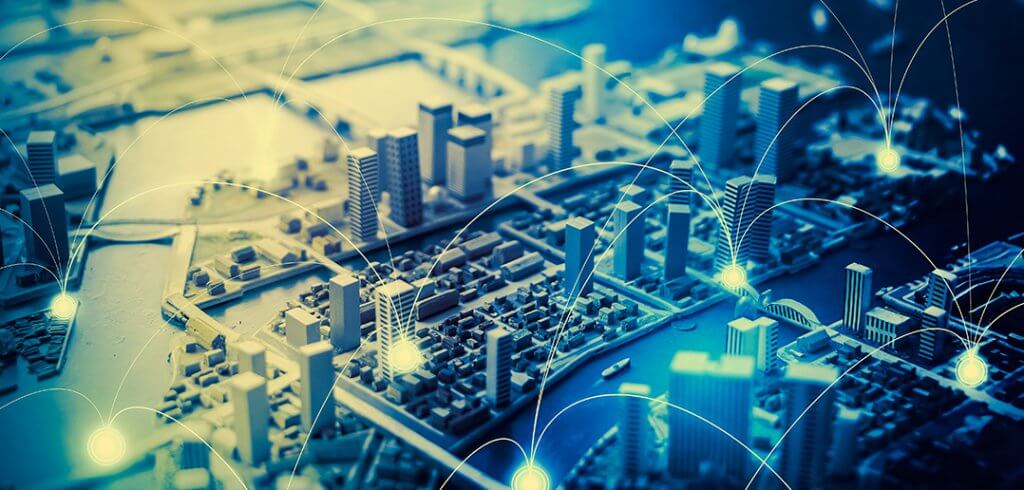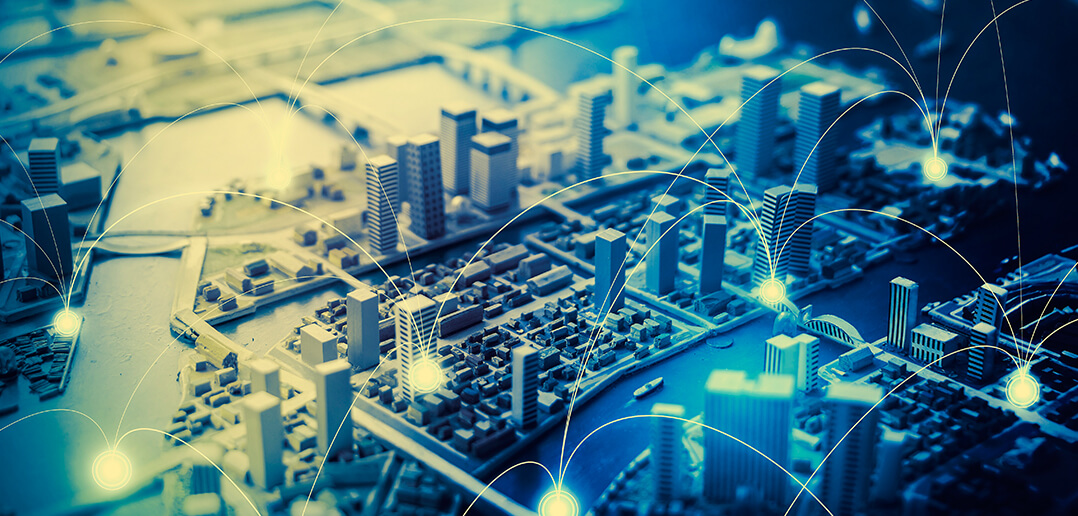 React framework is one of the most popular JS frameworks worldwide, and the community supporting and developing it is huge.
When working with React, you have to be open to continuously learning, since the framework is often updated. While the community tries to go forward with the latest documentation as quickly as possible, keeping up with all the changes can be difficult. There also may be a lack of documentation, but this is helped by the strong community support in the forums.
On the other hand, Angular isn't as popular and it sometimes faces a lot of scepticism, mostly due to the unpopularity of Angular 1.10.
Developers would often dismiss the framework as an overly complicated and requiring a greater depth of learning. However, this framework has been developed by Google, which works in favour of Angular's credibility. Google also provides the long-term support of the framework and constantly improves it. However, the updates are so fast that the documentation often falls behind.
Here is a quick comparison of Fortune 500 companies that use both these libraries. On the one hand we have companies such as Facebook, Twitter, Netflix, PayPal, The New York Times, Yahoo, Walmart, Uber and Microsoft. They are all using React.
When it comes to Angular, here are some note-worthy companies that use it: Apple, McDonald's, HBO, Forbes, Adobe, Nike and Microsoft as well.
As you can see, if you compare these to premiership football teams these are definitely your 1st and 2nd teams in the league and the debate as to who is first would be an interesting one!
React is very straight forward. No dependency injection, no classic templates, no overly complicated features. The framework is quite simple to understand if you already know JavaScript.
However, simple in terms of coding the elements to set up a project is slightly more challenging because there are no predefined project structure. You also need to learn the Redux library, which is used in more than half of React applications for state management. Furthermore, constant framework updates also require additional effort to stay on top of this fast moving language.
Whilst Angular itself is a huge library, and learning all the concepts associated with it will take much more time than that of React. It is also complex to understand, there is a lot of unnecessary syntax, and component management is intricate. Some complicated features are embedded into the framework core so if you don't have time to learn stick to React.
Keep an open mind, as although TypeScript closely resembles JavaScript, it can tkae some time to learn. Since the framework is constantly updated and the developer needs to put the hours in.
Probably one of the most important aspects to consider. Performance plays a huge role when comparing these two libraries.
Ever since the introduction of virtual DOM, React's performance has greatly improved. Since all virtual DOM trees are lightweight and built on the server, the load on the browser is reduced. Furthermore, since the data-binding process is unidirectional, bindings are not assigned watchers as in the case of Angular.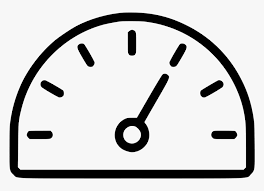 Angular however, is considered to be a slower when it comes to performance, especially in the case of complex and dynamic web apps.
The performance of Angular apps is negatively affected by bidirectional data-binding. Each binding is assigned a watcher to track changes, and each loop continues until all the watchers and associated values are checked. Because of this, the more bindings you have, the more watchers are created, and the more cumbersome the process becomes.
Even though the latest Angular update has greatly improved the performance, we'd say that it is still not up to par with React.
React is based on JavaScript ES6+ combined with JSX script. JSX is an extension for syntax, which makes a JavaScript code resemble that written in HTML. This makes the code easier to understand, and typos are easier to spot.
On the other hand, Angular can use JavaScript or TypeScript, which is a superset of JS developed specifically for larger projects. TypeScript is a bit more compact than JavaScript and the code is easier to navigate while typos can be easily spotted.
Conclusion
Angular is a fully-fledged mobile and web development framework.
React is a framework only for UI development, which can be turned into a full-fledged solution with the help of additional libraries.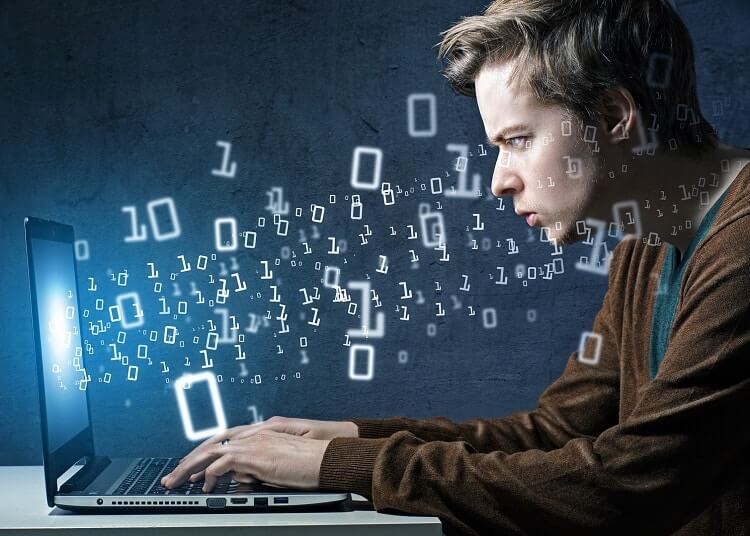 Even though React might seem simpler at first glance the main advantage of React is counterbalanced because you have to learn to work with the additional JavaScript frameworks and tools to achieve what Angular can from the off.
Sure, Angular itself is more complex and takes quite some time to master. Yet, it is a powerful tool that offers a great web development experience once you learn how to work with it.
The answer is that there are both exceptional frameworks. Both are being continuously updated to keep up with demands of developers. In the end, it's all a matter of personal preference!
Tags: angular, react
Posted in Apps, Comparisons, Development, Mobile development | No Comments »
Tuesday, March 17th, 2020
The best business meeting apps in 2020
With the new coronavirus outbreak, many people have started self-isolating and working from home. But given this unprecedented exodus, how do businesses continue? Just how will we continue with our meetings? We cannot meet up, so we must now switch to meeting virtually, via business meeting apps.
Many of us use these apps on a daily basis to do demo's to prospects or clients across borders.  They aren't brand new but useful when face to face meetings are not appropriate.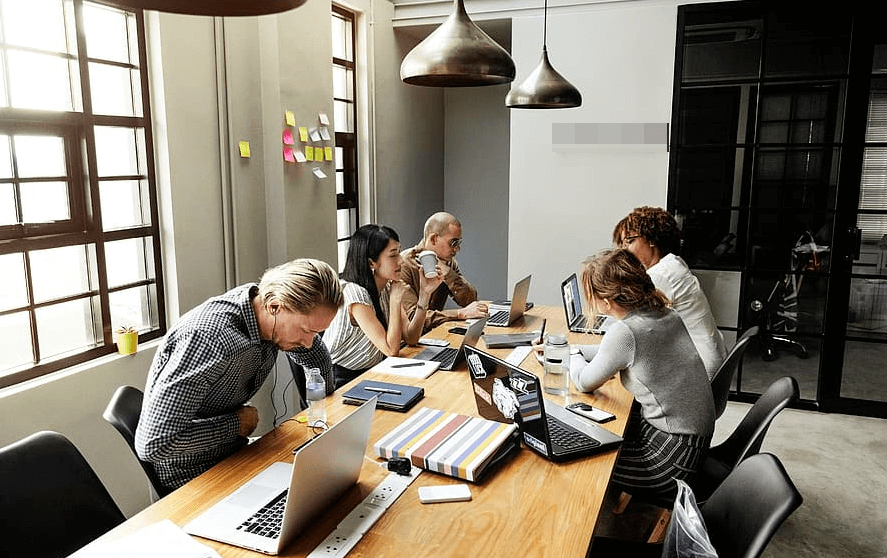 Companies that have several offices in different cities and countries would use such apps to have video conference meetings. Here are our recommendations for the best business meeting apps that we use @JustApplications Limited.
1) GoToMeeting
This app is really easy to set up for the presenter.  Our staff particularly like the drawing feature that allows you to highlight important content on the screen whilst your talking.  The screen sharing option is easy to locate and a great way for the speaker to share visual information with the attendees in the meeting.  We sometimes make this obligatory, as it helps to ensure that those in the meeting are actually paying attention and not being distracted by emails or Skype chats.
Please remember to switch your audio on prior to joining the meeting. If you join by phone and forget to switch your GoToMeeting dashboard setting to phone audio, you (and others) will hear yourself echoing back. In future versions it would be helpful if GoToMeeting would recognise the source from which you are joining (phone or computer audio) but since it doesn't then get into the habit of switching this manually to avoid the loud reverb.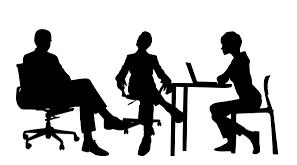 GoToMeeting is free for up to 3 participants. If you have more participants, it's £30/month
2) Zoom
Zoom is the app we use the most! A personal favourite as we're often having conversations with several employees in multiple offices around the world. We find there is very little interference and connection issues.  We've had up to 30 people regularly in a call, one particular meeting was discussing a mobile app project that we were developing and we were on the call for over 2 hours. Zoom has some very cool features to allow the meeting organiser to mute everyone whilst the speaker is talking as well as being able to see many meeting members in the same screen.
The Meeting setup can be a bit confusing.  However, this is a common problem among most of the video conferencing platforms, as generating the conference ID can get be a little confusing depending on who is managing the meeting.
The recent addition of the video being turned off from opening any new meeting without warning can be annoying.  Just be mindful to cast your eyes down to the bottom toolbar to turn it on.
Not surprising with over 10 million downloads in the App Store and Google Play. In addition to the functions standard for this type of application like HD video conferences and secure audio calls, this app offers its users to make their group meetings with mobile phones via cellular connection or available Wi-Fi.
Up to 3 participants its free.  If you have more it starts from £11.99 per month.
3) Google Hangouts Meet
Google Hangouts allows participants to perform group video calls and hold online meetings. This App has been around since 2013 and is growing in popularity. However, annoyingly you need a gmail account to use this App.
We don't use this software as it doesn't allow you to send multimedia documents. This  is really important to us when we are sharing images and documents with the team.  Google need to work on this for us to choose this over Zoom.  Also we found it unusable over 10 users.
Hangouts lacks a few advanced features that its competitors have. However, given that it's free along with Drive its a very usable tool. But be warned it is not suitable for online meetings involving multiple people in places.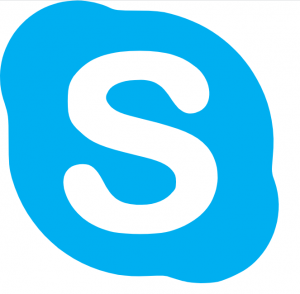 Skype paved the way for all the videoconferencing tools.  Everyone knows about Skype…right?  And for good reasons, it's one of the most used free apps to this day.
In fact, it is so common that "Skype" has become a verb. You must have heard the phrase "I'm just skyping my mom"?
Skype is so widely known and so popular that it comes pre-installed with every Windows 10 machine, and it's free to download and use on other devices if required.
There's a more fancy version of Skype called Skype for Business. It boasts meetings of over 250 people.  However, we have struggled with it. Connection drop outs and communication pauses leave this app suitable for 1-2-1 video conferencing where we love the screen-share feature.
Skype for our business is still our number one messaging app on our PCs over WhatsApp and Viber. Once on mobile of course its WhatsApp and Viber.
Business Skype users pay £2-£5 per user, per month.
5) Join.me
The quality of video and audio is excellent. The system really adopts the KISS method (Keep it simple stupid) which has its advantages when you are in a phone conversation and want to switch to a conferencing system quickly.
The app allows users to share their screens and send documents or media files with ease during the meeting.
A personal wish of mine is that join.me had the ability to allow me to set my conference room to allow attendees to join without me having to start the conference. Furthermore if I need a colleague to run a meeting it becomes an extra hassle for them to have to log out of their account and login in to mine just to start a meeting.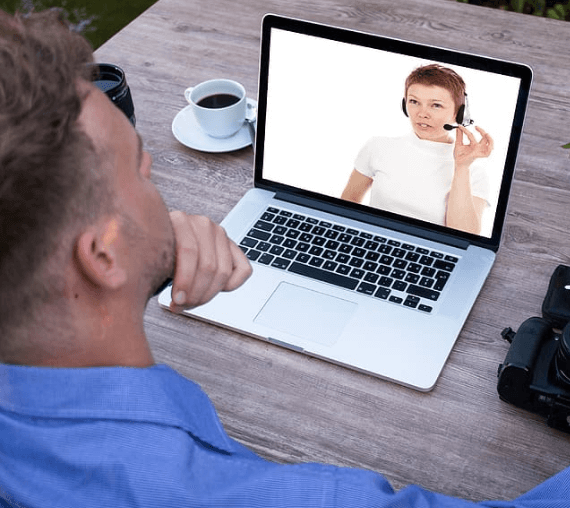 To sum up
Whether you're working from home due to the Corona virus outbreak, or whether online meetings are a part of your daily workflow, these apps can make your life much easier.
The main goal of any online group meeting application is to be able to communicate without having to be there in person.  Please remember these are just our personal experiences we've shared with you and feel free to trial any of these amazing apps!
Tags: apps, business, meeting
Posted in Apps, News | No Comments »
Saturday, March 14th, 2020
Cybersecurity and cryptography are one of the hottest topics of discussion in the technology world – ever since Edward Snowden, the NSA whistleblower made shocking revelations about the mass surveillance practices of several governments and also thanks to the rise of online piracy.
Have you ever been logged on to a public Wi-Fi network and was wondering if someone was able to see your online activity? Given the circumstances and advances in software, it would be possible to trace online activity and compromise your privacy.
That's why VPN technology has made a transition from a "nice thing to have" to a "must-have" for many users of the internet.
What is a VPN and how does it work?

A VPN ( Virtual Private Network ) is the best solution if you are looking for safe browsing. It creates a secure encrypted tunnel between you and the remote server operated by the VPN service. All your internet traffic is routed through this tunnel, so your data is secure from prying eyes. This means that your traffic will be exiting the VPN server, thus you will have the IP address of the said server – masking your real identity and location.
Why would I need a VPN?
A VPN has many utilities for various scenarios, let's have a look at a couple of them:
More secure messaging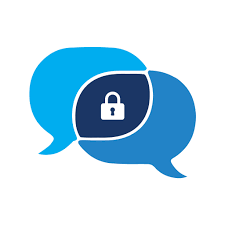 When we talk about messaging, the first services that pop into our head are WhatsApp, Skype, Snapchat – yes, things have come a long way from simple text-based emails, no we can send instant messages to people all around the world. The issue when it comes to messaging apps is that not all of them are encrypted, meaning that there is a potential for that message to be intercepted and read.
Using these messaging services through a VPN provides a higher level of security with the inherit encryption and keeps conversations where they belong, in private.
Voice over internet protocol services – VOIP
This service is revolutionary because it enables digital voice communication at a lower cost than traditional phone lines by routing calls through the internet.
This is revolutionary – but again, unsafe. Someone can simply just tap individual subscriber lines, meaning that VoIP calls can be acquired and analyzed in bulk. By using a VPN, these calls will get encrypted meaning that it will take some serious decryption skills to gain access to the call, making it a lot safer for the user.
Secure online gaming
Using a VPN for gaming? – yes, it sounds like a bad idea, but the fact is that it does offer some advantages. Let's begin with anonymity – you can keep your account and credit card details safe by encrypting the link between you and the game server.
A VPN can also be used when traveling abroad – it can help with overcoming geo-blocking restrictions, so, for example, an American can continue playing a US-based game while traveling. Connecting to a VPN can also yield faster connections speeds and less ping – because you will be connected to a faster gaming server, which would not be possible without a VPN.
Staying away from the prying eyes of the government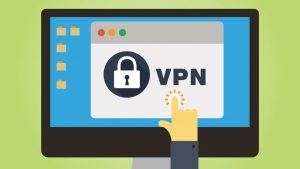 In some countries, the internet is oppressed and censored by the government. This can hinder efforts to communicate outside of the regime and prevents access to sites that we all take for granted. Also, when you will be traveling to such a country, you will also be subject to this online censorship- so a VPN is necessary if you want to freely surf the web and communicate with the rest of the world.
And one of the most common uses for a VPN is Secured public Wi-Fi
When you are out and about, staying connected to the internet is often necessary – and free wi-fi has become an important commodity of staying in touch with family members, friends, and business colleagues. Using a Wi-Fi connection won't chew through your data plan. But, by using a public Wi-Fi network can be fraught with hazard – this includes scammers pushing fake Wi-FI connections and being hacked or infected with malware. Here is where a VPN steps in, with a modern encryption protocol, it will protect you and your precious data from these types of attacks.
Prevent location-based price targeting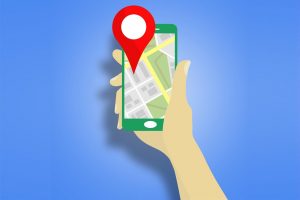 Businesses don't just target their ads at customers, but they also adjust their pricing as well. Just like as supermarket chains may adjust the price for an item at different locations due to local competition, online businesses will adjust their prices depending on the region you are accessing their services from.  By using a VPN, you can choose the server's location and make the online shopping site think that you are shopping from another region – where the prices are lower.
Summary
VPN services have made their way form a service that was first used by a certain group of people to the mainstream. They provide a better way of securing your internet browsing experience and can offer you a sense of security when you're online using a public connection.
Tags: internet security, secure browsing, VPN, VPN services
Posted in Apps | No Comments »
Saturday, March 7th, 2020
All about the Microsoft Windows 10 Store
Love it or hate it, Windows 10 is by far the most commonly used operating system for computers, laptops and desktop PCs. Out of all computer operating systems, Windows has over 77% market share as of 2020. This means that over 3 out of 4 computers that are working as of today use some version of Windows. But out of those, over 70% are using Windows 10.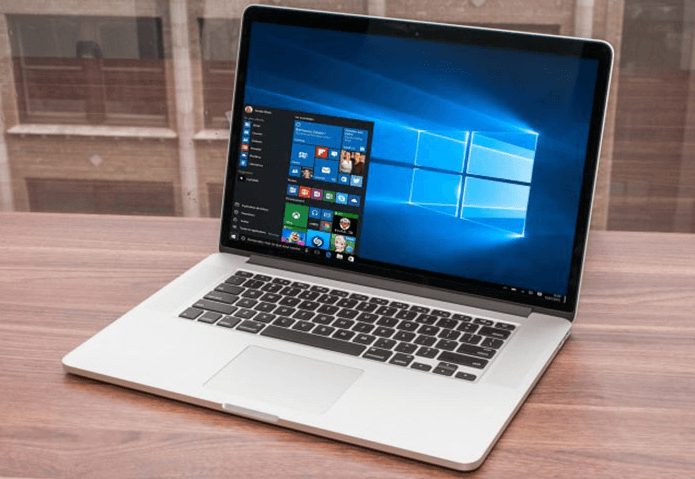 Windows 10 is great, and it has seen a huge adoption rate by users. It is critically acclaimed and seen as one of the best operating systems, if not the best, for desktop PCs and laptops.
The Microsoft Store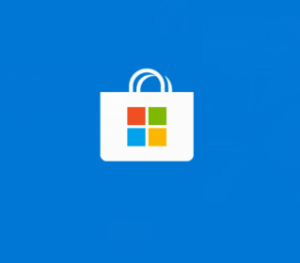 Bundled with every version of Windows 10 comes the Microsoft Store. This is Microsoft's own app store, and is a host to a great variety of applications. These range from games to the most commonly used apps by all types of users. A few examples are Facebook, Facebook Messenger, Instagram, Twitter, Mail, etc.
Why would anyone use the Microsoft Store?
Well, think about it like this. Let's say you want to check your most recent tweets, what do you do? Instead of reaching for your smartphone, or navigating to Twitter.com through your computer's browser, simply use the Windows app. Just as you would on your smartphone – it's so much easier and faster!
The cool thing about the store is that it even includes games, lots of them. And what's great, this store is actually the same store that you have on your Xbox gaming console. This means that if you purchase a game on your Xbox, it will also be available for download on your desktop PC. Yep, you can play Xbox games directly on your Windows 10 machine, how cool is that?
Why would developers even consider making apps for it?
Well, the Microsoft Store has a lot of potential. Ever since its introduction with Windows 8, it has seen some slower adoption from the developers. But it has grown a lot, and missing out on it would be bad for business.
Why, you might ask? Do you remember the statistics that we gave out a couple of minutes ago? Just think about the hundreds of millions of people that are currently using Windows 10 worldwide. Those are all potential users that could download your app!
The store contains a multitude of applications, it's very quick and responsive, and more importantly, it's very accessible. All you have to do is click on your Start Menu, and it should be right there! It contains a plethora of apps, games, tools and so much more. More importantly, it feels familiar, because it's very similar to the iOS App Store and the Google Play Store. You just open the store, search for the app, click on Install, and you're set.
It has great potential
The Microsoft Store is difficult to compare to other app stores because it's unique. It is a unified vision of both code being shared across form factors by developers and a marketplace for users that includes apps, games, movies, browser extensions, and hardware. There is no other app store that has this combination, but the Microsoft Store still struggles to grab many users' and developers' attention.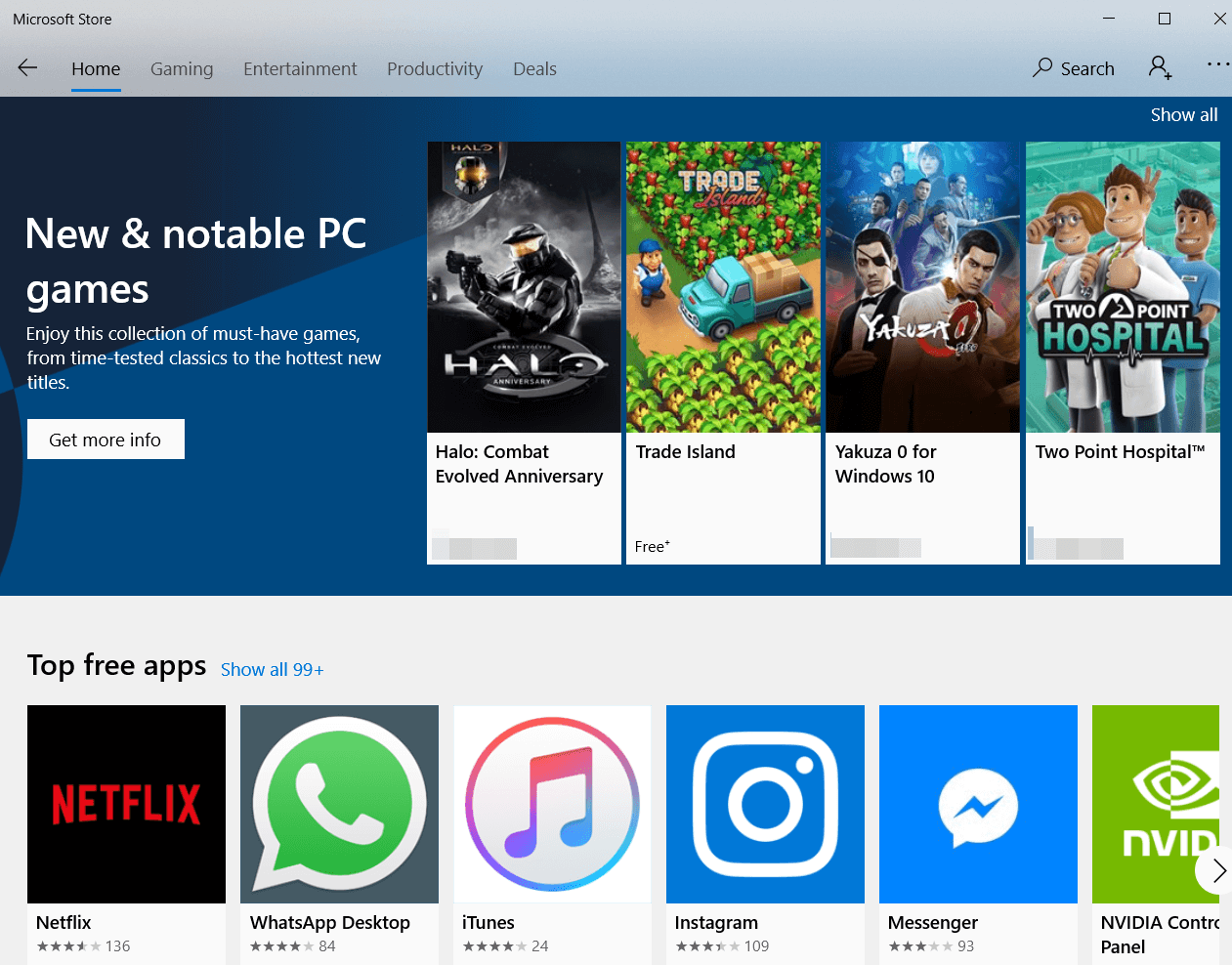 iOS is considered the most successful app store by many, and when it comes to apps for phones and tablets, the Microsoft Store pales in comparison. Windows 10 Mobile is dead, and tablet mode and the library of tablet apps on Windows 10 is far behind that of Apple's iPad. The Microsoft Store is also behind Android when it comes to phone apps and to a lesser extent tablet applications. But you can't just measure the Microsoft Store on mobile use because the vast majority of its users are on PCs.
With Windows 10 reaching 700 million devices, there is a massive potential install base. While a large portion of users will never install something from the app store, developers have taken note of the audience and brought over their apps. Affinity Photo, Slack, and Adobe Photoshop Elements are just a few powerful desktop applications on Windows 10 compared to lighter variants and similar apps on mobile platforms.
To sum up
Microsoft has repositioned the Microsoft Store as a tool to make it a more viable option for users downloading apps safely from one place. With the exception of Chrome and a few other apps, I think a large number of casual consumers could get their apps from just the Microsoft Store and be fine.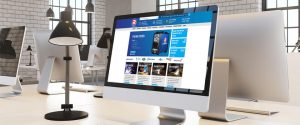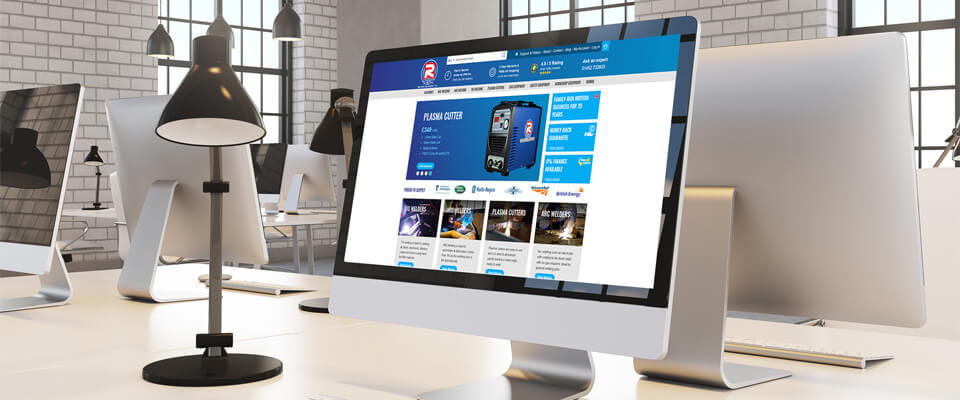 The Microsoft Store has its flaws of course, but the people at Microsoft have made a number of improvements that I think are largely unappreciated by people who only tried the Microsoft Store when Windows 10 first came out.
The store has come a long, long way since then, and it's actually great. I personally use it quite a lot, and I use apps downloaded from the Store every day. Maybe you didn't even know the Store was there, so why not give it a try? We're sure you'll find some great apps there. And if you have an idea for an app that you want developed and put on the Microsoft Store, feel free let us know.
Tags: app store, Microsoft, Windows 10
Posted in Apps, Mobile development | No Comments »
Saturday, February 29th, 2020
The mobile app industry is constantly changing – regardless if you are a digital product development company or a mobile app developer, you have to keep up with the latest trends to stay on top.
What are these trends?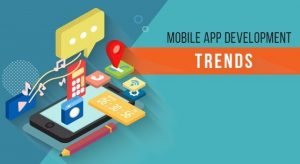 Well, trends have a way of making their presence felt – humans, in general, easily gravitate to something that is becoming popular. First, it excites our imaginations, and the next minute, we are already experiencing them.
When it comes to mobile apps, what we experience is always better than our expectations – if you look at them from a business perspective, they are highly productive and functionally they are highly advantageous.
App development companies bring these trends to users via mobile apps – making our lives a lot easier, and as the app becomes more popular, more and more users jump on the bandwagon.
The first major trend that we would like to start with is the Internet of Things or IoT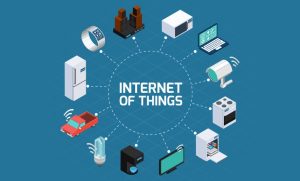 Nobody ever thought that the internet would crawl its way into our livelihood to this extent – nobody could have predicted that one day it will have full control over our homes and environment.
Let's say you take a couple of days off from work and go on a short holiday. After arriving at the hotel, you're not sure that you have locked the back door. If you have an IoT powered lock system and an app that is compatible with it, you can just connect to the hotel's wifi and check on the app and if needed, lock the house from your current location- it's that simple!
IoT products such as the Philips lighting system, Google Home Doorbell, robot vacuum cleaners are already winning users over. Soon your fridge will be able to write a shopping list for you based on the products that are in short supply.
IoT is a vast field that has different branches that are still in development, such as Smart homes and cities, Ai-powered IoT devices, Smart self-driving cars and IoT in healthcare
The second major trend is the use of AI and machine learning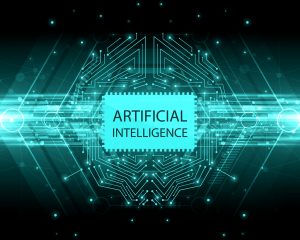 We've heard these terms hundreds of times so far, but what really comes to our mind when we hear about artificial intelligence on smartphones?
You'll probably say: well, there are AI-based photo filters available on Instagram and Facebook already, or there are the virtual assistants on our phones ( Google Assistant, Siri, Bixby )
In 2020 AI will play a more active role in our lives – besides the existing features that it offers, we will also have active voice translators, user predictions and activity-based battery savers will find a new home in our smartphones.
A combination of AI and Machine Learning can be useful in complex activities such as building mobile apps. We can teach the program the development process and it will be able to detect problems and fix them in real-time – all we need to do is to feed it data from the previous process.
AI can even learn our behavior patterns through our regular usage and optimize the operating system on our smartphones for optimal battery usage.
Next in line is Virtual and Augmented Reality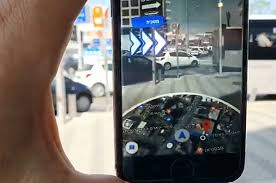 We have talked about Virtual reality and Augmented Reality before, now let's see how they will be used in 2020.
We can expect AR-based app ideas turning into reality this year, they will offer many features like motion tracking, people occlusion, environmental understanding, and light estimation. These apps will be very beneficial for industries like healthcare, tourism, education, retail, marketing, etc.
By using gadgets and VR/AR, doctors will be able to perform surgeries from different regions – without being in the same room as the patient.
Blockchain technology
Remember the cryptocurrency craze of 2018? That gave us the first taste of blockchain technology.
Blockchain offers complete security for all our sensitive information, whether it is our transactions, data exchanges or documents – nobody can track it.
If Bitcoin gave us a taste of cryptocurrency, then Etherium showed us the real potential of blockchain technology. The scope of decentralized apps and how it widened opportunities for app developers is a great example of that.
Decentralized apps don't need mediators to function or to manage information – they can connect users directly, without the need to store the data on a mediator platform.
Summary
Integrating these trends into our smartphones is a big leap – you need a professional mobile app development company for that. These technologies – since they are at their infancy, are hard to implement in current frameworks, so that's why you need an app development company with the right knowledge and expertise to implement your ideas the right way. We will be continuing this article with part 2 where we will have a look at another set of technology trends for 2020.
Tags: app development trends 2020, mobile app development
Posted in Apps, Mobile development | No Comments »
Sunday, February 16th, 2020
Remote access tools – what are they?
A remote access tool is an application (or software) that is used to remotely control another computer or system. This tool can be used legitimately by system administrators for accessing the client computers. They are very useful for a vast majority of users – from system administrators, to knowledgeable teenagers helping fix their mom's computer from thousands of miles away.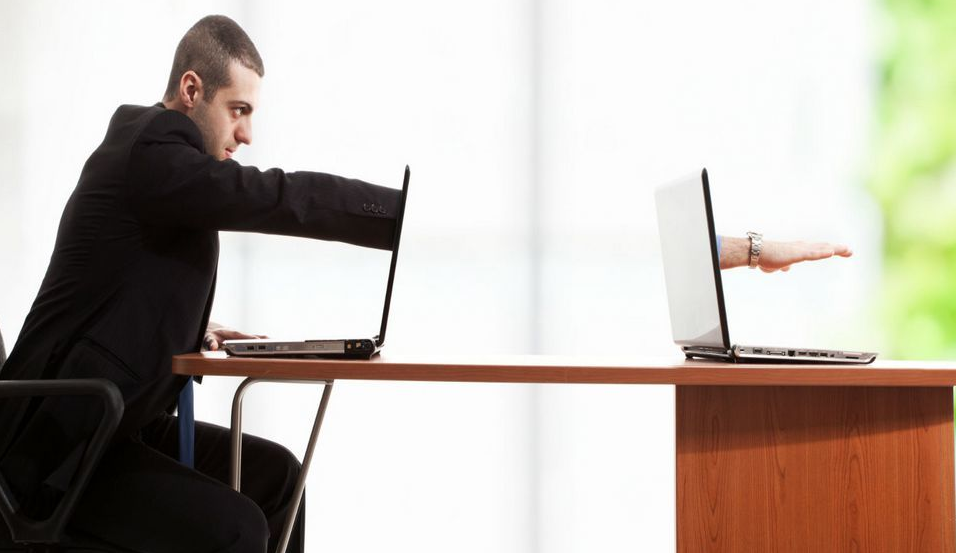 Admit it, we've all been there, a member of our family calls and asks us to fix/install something on their computer. But instead of going all the way to their house, you just get them to install a remote access tool and do everything from far away. How nice is that?
Why would anyone even use a Remote access tool?
The digital era has made remote connectivity a necessity for companies that want to maintain or increase their competitiveness. This is done by offering services that are available at any time and without geographical limitations.
In short, here are some advantages of using a remote access tool:
-The ability to get unrestricted remote access at any time.
-Cost reduction.
-Agility in managing a wide variety of devices.
-Simplicity in the collaboration between the different members of the company.
A short list of remote access tools
You've all heard about it at some point, but one of the best-regarded tools is TeamViewer. TeamViewer is a comprehensive remote access application of easy deployment and simple operation.
Once TeamViewer has been downloaded the both devices, the user will be able to navigate in an easy-to-use interface where he will have access to the various functions of the application. Each TeamViewer installation will provide a unique 9-digit ID number linked to that device. As a security measure, in order to access other computers, it will be necessary for the user to share that number with the device he or she wants to access.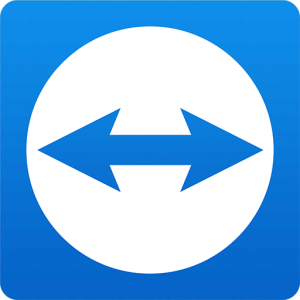 Here are some of TeamViewer's advantages:
-It has an intuitive interface.
-Allows remote printing.
-Easy to document
-It integrates a function that allows you to start online meetings.
-Supports file transfer.
But there are other alternatives to TeamViewer, such as AnyDesk.
AnyDesk?
AnyDesk is a remote connection software that stands out mainly for its speed. To use it, the user must install a portable file that must then run; then to access another device, the device must share the ID of its PC. Once a session is started, users can perform various functions such as sharing mouse and keyboard control, desktop screenshots, and more.
One of the main advantages of AnyDesk is the fact that it is light, has easy to remember identification numbers and offers a "portable" version as well.
RATs
Not actual rats, but Remote Access Trojans (RATs). They can be used by a malicious user to control the system without the knowledge of the victim. Most of the popular RATs are capable of performing key logging, screen and camera capture, file access, code execution, registry management, password sniffing etc.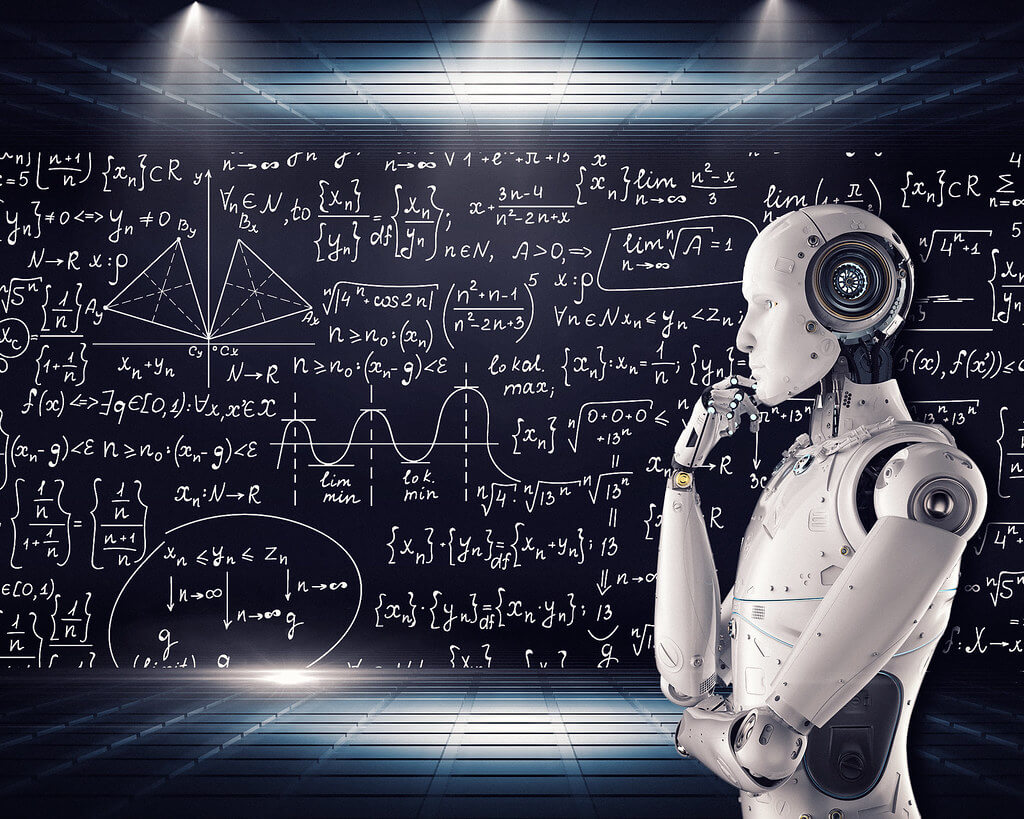 RAT can also be called as a synonym for backdoor, which includes a client and server program. The server or the stub program, if installed in the compromised system unknowingly by the owner of that system, then it is called as a Remote Access Trojan. So yes, unfortunately, remote access tools can be also used by malicious users.
How could you ever get infected with a RAT? Hackers can attach a RAT to a document in an email, or within a large software package, like a video game. Advertisements and nefarious webpages can also contain RATs, but most browsers prevent automatic downloads from websites or notify you when a site is unsafe.
RATs work best when they are unnoticed
Most computer viruses are made for a singular purpose. Keyloggers automatically record everything that you type, ransomware restricts access to your computer or its files until you pay a fee, and adware dumps dubious ads onto your computer for profit.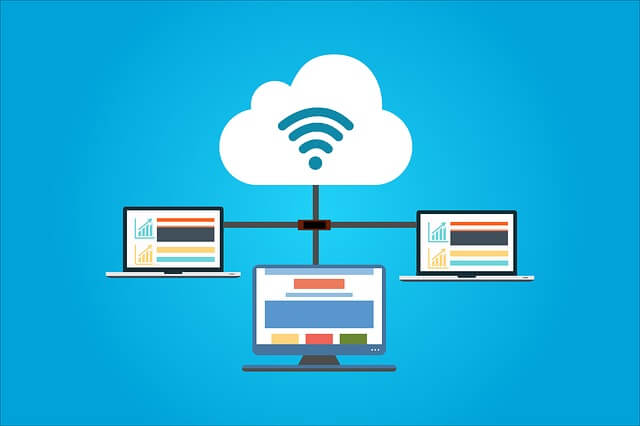 They give hackers complete, anonymous control over infected computers. As you can imagine, a hacker with a RAT can do just about anything.
As such, our recommendation would be to STAY AWAY from sketchy websites that offer you a free iPhone, Amazon voucher, or anything of that sort. Try to not click on any random clicks throughout the web, and be wary of which websites you visit. Also, be very wary of sketchy emails that you receive, containing links or attached files (never open these).
To sum up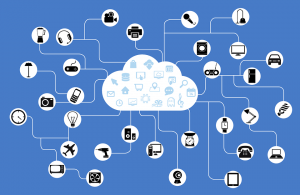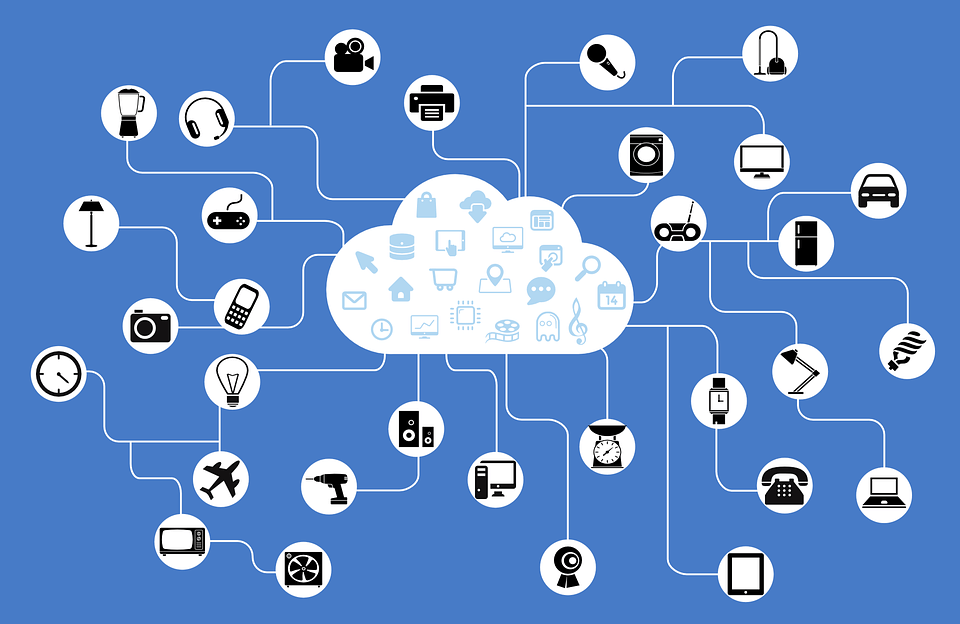 We can say that there are two types of remote access tools – good ones and bad ones. The good ones such as TeamViewer or AnyDesk are extremely useful and can be very helpful to a multitude of users. But try to steer clear of suspicious emails and websites, to avoid getting infected by the other type of remote access tool – a RAT.
Tags: remote access tool, remote access tools
Posted in Apps | No Comments »
Thursday, February 6th, 2020
Swift?
I won't blame you if you've never heard about Swift before. It's a programming language just like C++, Java or Python. So why did Apple reinvent the wheel when there are so many alternatives to it?
Simplicity. Just like everything made by Apple, Swift is simple, elegant and very easy to understand and work with.
What is it?
Swift is a compiled programming language for iOS, iPadOS, macOS, watchOS, tvOS, and Linux applications.
It's safe because its syntax encourages you to write clean and consistent code. It also provides safeguards to prevent errors and improve readability.
And more importantly, it's fast. Very fast. Swift was built with performance in mind. Not only does its simple syntax and hand-holding help you develop faster, it also lives up to its name. And keep in mind, it is 2.6x faster than Objective-C and 8x faster than Python.
A brief history about Swift
First introduced at Apple's 2014 Worldwide Developers Conference (WWDC), Swift programming language has generated considerable debate ever since. Chris Lattner, Apple's Senior Director, Developer Tools Department, started designing the basic concepts of the new language back in 2010.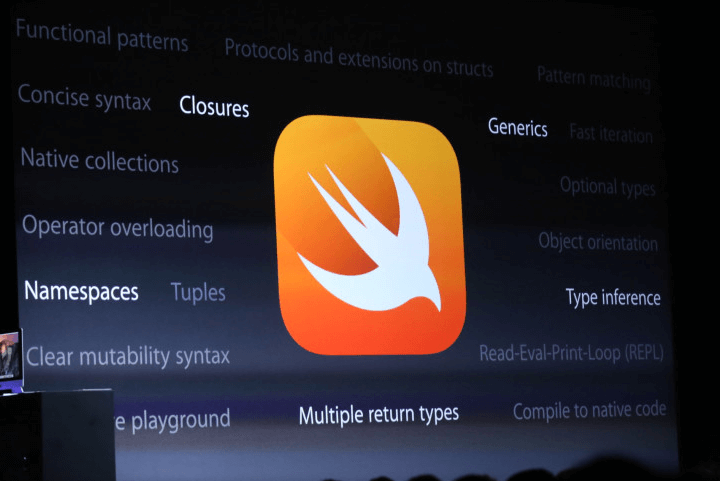 It wasn't until 2013 that the team was able to solve a strategic question about how the new language would fit in with the existing Objective-C ecosystem. Forcing all iOS developers to move to a new language could have had a major disruptive effect on the community. So, the company decided to continue investing in Objective-C while also committing to the development of a new "safe programming language."
But in 2015, there was a major turning point for Swift – it became open-source. Ever since then, it's growth has been huge, being adopted and loved by millions around the world.
Swift 5.0
In March 2019, Swift 5.0 was officially released by Apple. The current version of Swift now contains a stable version of the application binary interface (ABI) across Apple's platforms. This is a giant step toward helping developers use Swift on dedicated OSs like iOS, iPadOS, macOS, tvOS, and watchOS. Needless to say, Apple is building a solid ecosystem, as now standard Swift libraries are included in OS releases.
SwiftUI was introduced in the release, which is basically a library of controls, graphic elements, and layouts for Swift applications that can be used to design user interface. The update also brought renewed documentation, updated CLI Xcode 10.2, and binaries for Ubuntu. Swift also became backward compatible with its previous versions. The list of languages that it is interoperable with now includes Ruby, Python, and JavaScript.
Since the release version 5.0, standard Swift libraries are integrated into every macOS, iOS, tvOS, and watchOS release. That means any app built on those platforms will be smaller, because these libraries are included. With this advancement, stable application binary interface (ABI) was also released. This allows Apple to provide support of Swift across its platforms.
Why you would want to use Swift over other alternatives
Well, first of all – the development process is extremely fast. Swift is very easy to write and read, being very concise, which means less code is required to perform the same task, as compared to Objective-C. Automatic Reference Counting (ARC) does all the work tracking and managing the app's memory usage, so developers don't need to spend time and effort doing that manually. Accordingly, it usually takes less time to build iOS apps with Swift.
In addition to faster development time, we can say that Swift is future-proof and can be extended with new features as needed. Thus, Swift projects are typically easier to scale. The fact that Apple is more likely to support Swift than Objective-C should also get serious consideration for long-term investment.
Additionally, Swift allows you to add more developers to your team if needed: The on-boarding is relatively fast due to the simplicity and conciseness of the code-base. The syntax of Swift is considered near to natural English, thus it offers easy readability for new team members.
Static vs. dynamic libraries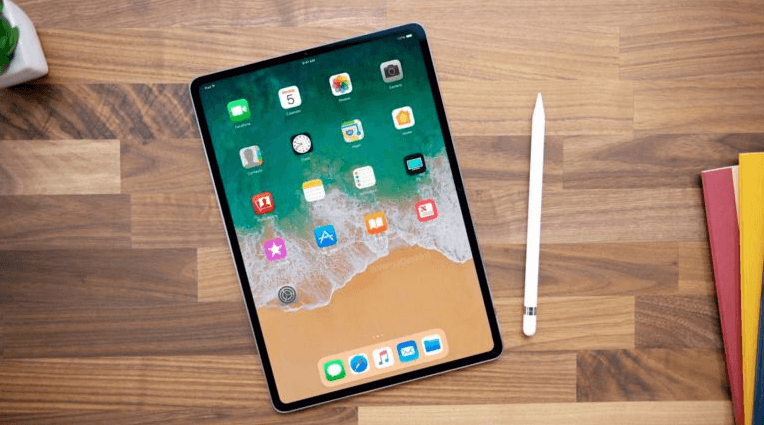 Usually, when you build an app, you use a lot of third-party code – reusable and often open source frameworks or libraries compiled into your app's code. These libraries can be static and dynamic (or shared). Swift first introduced dynamic libraries to iOS when it launched. Usually, static libraries become the part of your executable file, thus increasing its size and load time. They also can't be automatically updated since they're stuck in the version you compiled at. Dynamic libraries, on the other hand, exist outside of your code and are uploaded only when needed. Static libraries need to have copies in all files of your program while dynamic ones do not.
Even though it takes more time to reach for the dynamic code from the outside than call to it when it's already included, you have a choice to keep using static libraries when you want to isolate apps that aren't meant to be shared.
ARC – Automatic Memory Counting
Swift uses Automatic Memory Counting (ARC) – a technology aimed to add a garbage collector function that wasn't introduced to iOS before. Languages like Java, C#, and Go use garbage collectors to delete class instances that are no longer used. They are useful to decrease your memory footprint but can add a lot of extra unnecessary CPU usage.
Before ARC, iOS developers had to manage memory manually and constantly manage retain counts of every class. Swift's ARC determines which instances are no longer in use and gets rid of them on your behalf. It allows you to increase your app's performance without lagging your memory or CPU.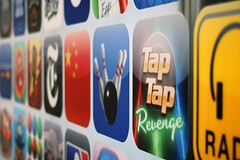 To sum up
For such a young programming language, Swift surely has an great variety of resources to help developers accelerate adoption. Apart from official e-books, there are tons of community guidelines, podcasts, online and even real-life courses and even third-party apps.
Swift has become an even more mature language with the latest update, but there are still a few things that need fixing. Apple is creating its own ecosystem with a stable ABI over its platforms, but it still lacks tooling and support for earlier versions. As such, Swift adoption will continue to grow, which soon might lead to a complete displacement of Objective-C as the leading first-class language for iOS mobile application development.
For business owners, it is important to be ready for any changes the market might impose. Thus, being prepared to switch to the new language with minimum effort and at a reasonable cost should be one of the key strategies for the near future.
Tags: apple, apps, Swift
Posted in Apps, Mobile development | No Comments »
Saturday, February 1st, 2020
In 2019 the total number of global mobile app downloads amounted to 204 billion and users (IOS and Android combined) spent over £120 billion on apps – subscriptions and in-app purchases.  This research was gathered by Techcrunch. Apps have become a central piece of the user experience on mobile devices like smartphones and tablets. Many companies invest in customer-facing apps and internal apps to address the growing demand for mobility.
With timelines, costs, features, and platforms, there is a lot to consider when quoting a mobile app development project. Gone are the days where you could write a scope of work for a website project and then tailor that to be used to quote an app development project. As mobile apps moved to the forefront of smartphone usage, we had to adapt our methodology when it comes to quoting a mobile app.
Mobile app development has many variables and its price can range from 5K to 500K. It can be hard to estimate the cost. However, we are here to help you as we don't charge anything to give you that initial estimation enabling you to get a good idea of the project size and cost of development.
 Our mobile app development process
With over 14 years of experience and many software projects under our belt, we've been fortunate to work with some very large companies. Many of the most used apps in use today have been accredited to our developers.
Our entire development flow is broken down into defined work phases. Using them to plan, design, build, test, and deliver the final product to our clients in time and within budget.
Let's start with the first and most important step: Planning & Business Analysis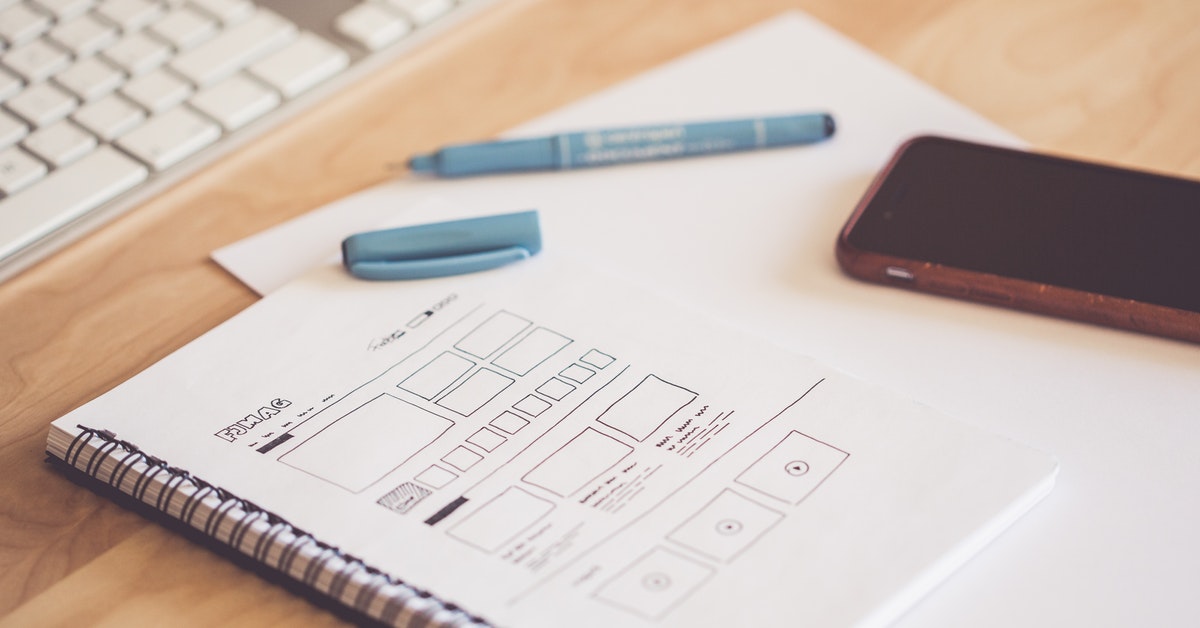 This process involves time and preparation.  Research & Development – We need to ensure that the product we develop will meet our client's expectations. This thorough planning process helps us to understand the functionality of what is required to identify any unknowns and begin sketching the User Interface.
We carry out meticulous market research to understand if there is any demand for the app idea and to see what your possible competitors are up to.  We use a SWOT analysis to identify all your competitor's strengths and weaknesses so we can make sure that we can make your app that much better.
The second step is all about the Technical Specifications
With your help, we will outline the functional requirements of the app in detail to help us storyboard the idea and then run this past you to ensure it is meeting your requirements.  Outlining the coding language, we will use it.
The third step is letting us do all the work – Prototyping and Designing the app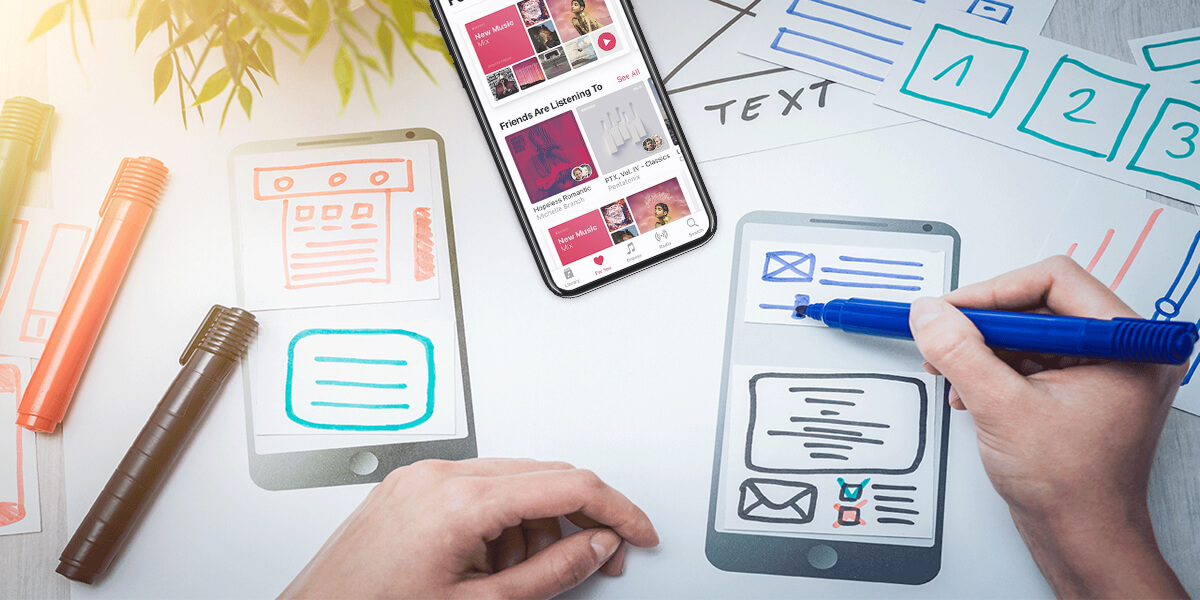 What is a prototype? – you might ask
A prototype is a rudimentary working model of your app. A prototype can help with testing the viability of the idea and can help save a decent amount of time and money in the overall development.
Prototyping an app involves the following process:
Creating a sketch of the app – this sketch helps with better understanding/working out the logic of the app, showing how different screens can interact with each other,

we use a variety of tools Balsamiq and AdobeXD

Creating wireframes of the app – this helps with visualizing the app structure and helps our app developers with better understanding the logic and functionalities of the app

Creating the prototype itself – the prototype helps with finding issues and solving them before the app is coded. It allows us to give it to testers to see if user interface logic is acceptable. In turn they provide information on how to improve it from experience.
During this stage there are multiple sketches and wireframes done, with each step of the creative process we help to develop the idea, even more, simplifying some processes to make the app more user-friendly and easier to use.
Development stage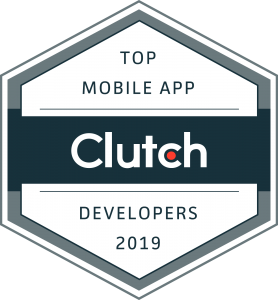 At this stage, we divide the app into two parts: front-end and back-end.
Front-end development involves building the visual part of the app – the user interface UX. Depending on the size of the project we like to get this done in 4-6 weeks so that it can be tested.
Back-end development involves building the framework that supports all the functionalities of the App – this can involve connecting to other frameworks through API's and often requires an understanding of how the third-party frameworks.
Testing and Quality Assurance
We test every part of the App's functionality.  Ensuring its simple to use and intuitive.  The speed of delivery is tested at every stage of the development.  Ensuring the coding meets our rigorous standards.  We make sure that all the bugs are ironed out and our QA engineers pass it before presenting it to the Client for acceptance.
The final stage of app development involves Publishing the app
At this stage, your app is ready to be submitted to the app store by yourself – you can ask us to help you by guiding you through the steps.
The work on an app is never-ending after its release. Every app needs updates – note that post-release maintenance isn't included in the initial cost of the mobile app estimate.
Final thoughts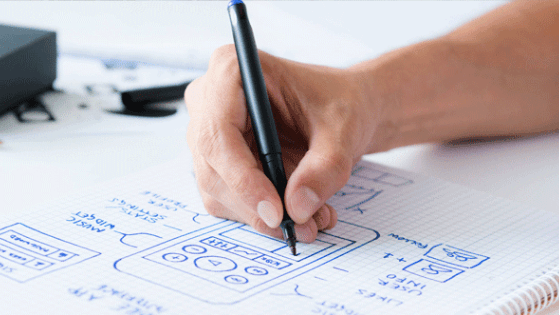 At the end of the day, the cost of app development depends on the app's complexity, number of integrations and the platforms you want it to run on. To receive a precise price estimate we need to know all about the app's proposed functions and business goals. Now that you know all about what quoting a mobile app development involves, it will make it easier for you to know what costs it might involve before asking a development company.
Tags: app development, mobile app development, quoting app development, quoting mobile app development
Posted in Apps, Mobile development | No Comments »
Saturday, January 25th, 2020
Many of us would like to become an entrepreneur and start an online business – we've all had that moment when we thought that we have a good idea for an app that could make us rich but then it never got anywhere. So what can you do with your idea of an app? How can you turn your app idea into reality?
As the number of mobile users increases year after year, there are more and more opportunities for aspiring entrepreneurs who have an app idea. Mobile apps are strongly connected to the service offered by a business, they can help drive more sales that can translate into more revenue.
Whether you want to reach out to new customers or have strong retention over your existing ones, here are a couple of tips when it comes to understanding how to develop your application.
Make a list of all the features that you want your app to have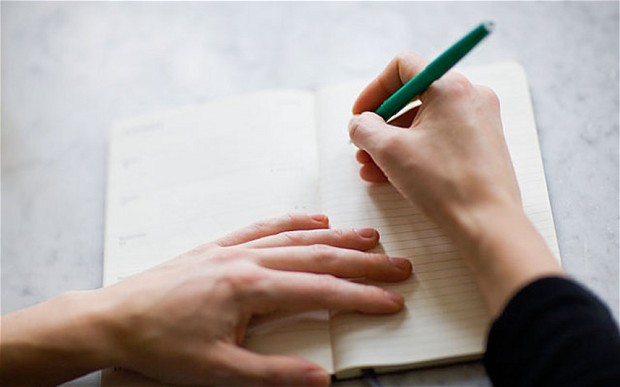 It is essential that you put your points down on paper – absolutely everything that comes to your mind should be on paper. Mobile apps do not have any practical value if they only stay in your head – that's why it is essential for you to move away from that "I have an app idea" phase as soon as you can.
By writing down all the features you'd like your mobile app to have, you'll adhere to those ideas and add more to them later on. This refines your idea to a point where you will have a clear vision of how to turn your app idea into reality.
You will also have to remember that this feature list will have to contain unique features – that are essential for differentiating your product from apps that are already available on the market.
Analyze the Market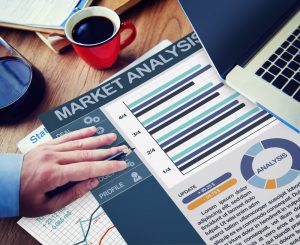 After you have written down the list of features you'd like your app to have, you will have a rough understanding of how to develop your app idea.
The next step before turning your app idea into reality is to get an idea of the apps that are already out there, trends, and specific requirements of the market. Firstly you should look at apps that serve a similar purpose when compared to your app and then keep track of their reviews, feedback, and ratings – this will allow you to get an idea of their weak points.
Once done with the market research, add those features that are capable of making your app unique and more attention-grabbing to your feature list.
Know your audience
The success of your app depends on your audience. Their type range may include particular industry orientations, region, gender, age group, income group and so on.  Now that you know your audience, you need to know something specific or special that your audience or users desire to have.
The better you know the needs of your audience, the better you can tailor your app to suit their needs. After all, the only reason why you said to yourself that your app idea would work is that there was something you knew that hasn't been done before – and it's something that a specific audience desires.
Find a way to make money with your app
Find out how you can collect the fruit of all your labor – you can make money off of your app using the following ideas:
Add a subscription fee
In-app ads
In-app purchases
User Data
Sponsorship
Now that you have the ideas – you just need to know which one is more suitable for your app, audience, and market.
A popular way of making money using applications is by following the Freemium model – this involves making your app free with an in-app purchases option for extra perks.
In-app ads are getting out of date – it's because nowadays it's more up to the user experience, which gets ruined if users experience pop-up ads when they are having fun using your app. However, keeping used data ( of course, with the consent of the user) can help you refine the in-app experience for users and help you use it in various other ways to serve the user's needs.
Prepare the wireframe of your app idea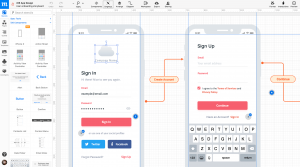 Put all of your notes to use and start building a wireframe of your app. This wireframe will allow you to define the concept much better- it will also help you refine the needs of your product.
You can start off by simply drawing a rough sketch with a pencil and paper –and use online tools to create a wireframe. After finishing the wireframe you can have a look at the way your concept functions and you can polish off the rough edges.  There is no technical skill involved, you just need to use your common sense to come up with an idea of how in-app navigation works.
Using this wireframe and ideas, it will be easier to get estimations from developers.
Get an estimation from app development companies
You have come very far in your journey – now that you have a wireframe and a rough idea of how your app works – it's time to seek the help of app development companies to take care of the technical part.
For this, you can use Google to search for the best app development companies nearby – and it's time to get in contact with them. After the initial contact, it's best to get them to sign an NDA with you, so you can give them the project details.
An experienced app development company will then bombard you with questions – it would be best to answer them – then they will give you suggestions to make your idea better.
Getting a proposal from vendors is wise – with cost and time estimations for development and comparing them properly, you can choose the app development company to go ahead with.
The app development company will build your app and test it for you – obviously, you will have to do some testing yourself, to make sure that everything works as specified.
The final step is Launching your app
Before the launch, you should consider investing in marketing and branding – so your app has a pre-launch hype already built up. Use Twitter and Facebook to spread awareness – these are also the most efficient ways to get new people to use your app.
Now that you've read this blog post, what's stopping you from turning your app idea into reality? An idea is just the start – it's knowing what to do with the idea is what gets you to jump-start a profitable venture.
Tags: app development, mobile app, mobile app development
Posted in Apps, Mobile development | No Comments »
Saturday, January 18th, 2020
Submitting your app to the iOS App Store – how does it work?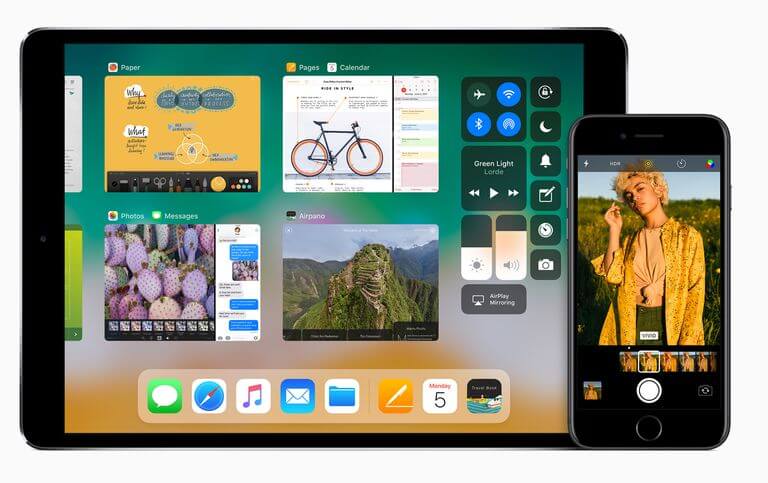 So, you're just launching your brand new app. Submitting an app to the App Store isn't as simple as pushing a launch button, but it's not as complicated as it may seem either.
Assuming that you are already enrolled in the Apple Developer Program, your app follows Apple's App Review and Human Interface Guidelines, these are the steps that you need to follow. As previously mentioned, even though it seems a bit complicated, it really isn't.
Code signing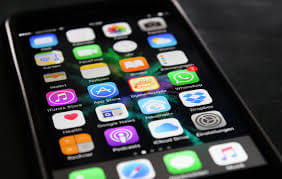 The development provisioning profile and development certificate that you've been using are only for specific devices. Now, in order to distribute your app to beta testers or to users through the App Store, you'll need a separate distribution provisioning profile and distribution certificate.
Our recommendation and the easiest way to do this is through Xcode. If automatic signing is enabled, Xcode will create and manage certificates, signing identities, and handle device registration for you. In some cases, you might prefer manual signing. Honestly, we would just recommend leaving automatic signing on and Xcode should take care of the rest.
Create an iTunes Connect account
Simple, just sign in with the Apple ID you used to enroll in the Apple Developer Program. Now let's add a new app to it:
-In the iTunes Connect dashboard, select My Apps.
-Click on the + sign in the upper left-hand corner, then New App.
-To create a new iTunes Connect record, you'll need these details: platform, app name, default language, bundle ID, and SKU. You can't really change these details later, so be sure of what you enter.
-Use keywords in your app name to optimize for discovery.
-The bundle ID must be an exact match of the bundle identifier in your Xcode project Info.plist file (in the target's General > Identity section).
-The SKU is not visible to users and is up to you to set. It can be an identifier you use in your company or something else that is meaningful for you. Acceptable characters include letters, numbers, hyphens, periods, and underscores, and it must begin with a letter or number.
Archive and upload your app using Xcode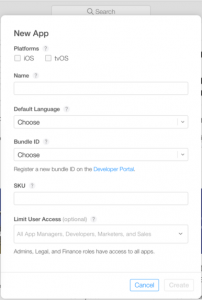 Now, before you can submit your app for review through iTunes Connect, you need to upload the build through Xcode. You can do this by following these steps:
-In Xcode, select Generic iOS Device as the deployment target.
-Choose Product from the top menu and click on Archive.
-The Xcode Organizer will launch, displaying any archives you've created in the past.
-Make sure the current build is selected and click on Upload to App Store in the right-hand panel.
-Select your credentials and click Choose.
-In the next window that appears, click on Upload in the bottom right-hand corner.
-A message will appear when the upload has completed. Click Done.
Configure your app's metadata in iTunes Connect
Under the "App Store" tab in iTunes Connect, in the "App Information" page you can add additional languages, categories, and your app's Privacy Policy URL.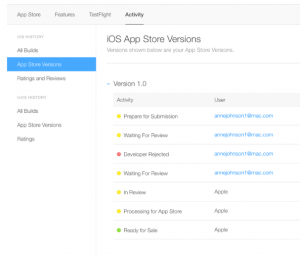 Under the "Features" tab, you can add configurations to any App Store technologies in your app, like Game Center and in-app purchases.
At this stage, your app is marked with a yellow dot and the status "Prepare for Submission" in the left-hand panel under "App Store". Select the build you want to configure. This is where you will add the information for your product page on the App Store.
Submit your app for review
-Scroll to the "Build" section in your app's iTunes Connect record.
-Click on "Select a build before you submit your app."
-Choose the build that you uploaded through Xcode. Click Done in the bottom right-hand corner, then
-Finally, answer the Export Compliance, Content Rights, and Advertising Identifier questions and click Submit.
So, how long does it take in order to get the app approved?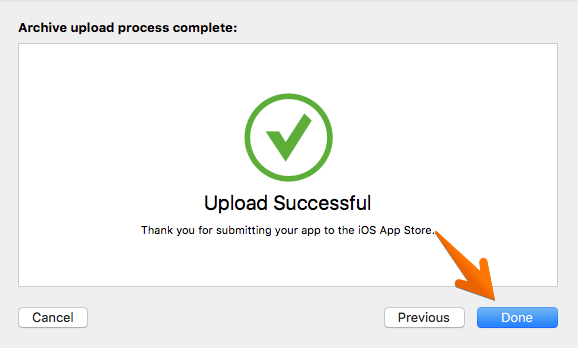 In most cases, it should take about 1 to 3 days to receive approval, and it can take up to 24 hours for your app to appear in the App Store after approval. Also, you'll receive e-mail notifications at each stage.
If your app is rejected, you'll have to make the necessary fixes before submitting your app for review again. You can use the Resolution Center in iTunes Connect to communicate with Apple if you have any sort of questions. You can also submit an appeal if you think your app was wrongly rejected.
If your app gets approved – Congratulations! You're now on the App Store. You can view downloads, sales, ratings, and reviews directly in iTunes Connect.
Tags: app store, ios, submitting app
Posted in Apps, Mobile development | No Comments »