Archive for the 'News' Category
Wednesday, September 4th, 2019
Whether we like it or not,  technology is changing our world as we know it. It is altering the way we think, feel, make life choices and live our lives in general. We are currently in an era where Sci-fi can become reality, where visions of our future become to materialize. The line between real and virtual life is getting blurred as a result of software developers and hardware engineers across the world continually coming up with new technological concepts and solutions. One such solution, which is at the forefront of the digital era is Augmented Reality – also known as AR. Predicted to reach over a billion users worldwide by 2020, AR seems to be becoming the true reality for most of us.
What is AR?
Unlike Virtual reality, which requires you to enter a virtual space, AR uses your current environment and simply augments it with computer-generated information and imagery – thus enhancing the perception of reality. In this augmented version of reality, both real and virtual worlds can work seamlessly – this way users are able to experience new and improved versions of reality where overlays of virtual information are used as a tool to provide assistance in everyday activities.  With improving reality with interactive digital elements and visuals, AR opens doorways to a limitless array of possibilities in the industrial and commercial area.
Given the versatility of AR, applications can be as simple as text notifications or as complicated as projecting computer-generated beings which are capable of interacting with their surroundings.
If you have watched any mainstream sport since the late 90'x or 2000s, you most likely have witnessed AR in action.
Early examples of the use of AR: The line used to show and offside in football, ball's trajectory displayed over the field, the after-game analysis carried out with projecting lines over the game footage.
The moment when AR became mainstream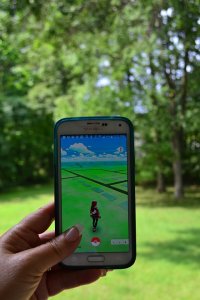 Pokemon GO – is the name of the mobile game that brought AR closer to millions of people. It allowed it's users to view the world around them through their smartphone cameras and it projected images of Pokemon on to their surroundings, it makes it seem as if they are right in your real-life neighborhood.
AR isn't only just fun and games, it's a technological solution that finds uses in more serious matters, from business to warfare and medicine. This technology has the power to change perceptions and is changing our world in more ways than one.
Practical uses for Augmented Reality include:
AR for Manufacturing and design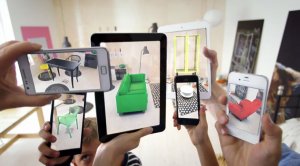 Conventionally, designing objects involved assuming conditions that were as close as possible to reality – to real operating conditions, example: using 3D models to simulate the real conditions around them. Now, with Augmented reality, it is possible to design in real conditions =, without even having the real conditions present around the 3D model.
AR for Repair and Maintenance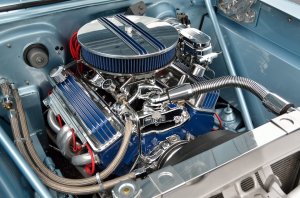 If you have tried to repair your own car, you probably familiar with the chaos of opening up the bonnet and seeing unrecognizable parts. You end up getting frustrated, probably doing more harm than good and end up taking the car to the service to get it repaired after two or three days.
Now imagine a scenario where an expert technician was there, right next to you when you opened the bonnet. You would only have to look at your screen and you would see information projected over the car part – making it easier to now which part does what and it would also tell you which car part has malfunctioned. Once the part is identified, you could just simply order the part from the App's interface from a local warehouse. Once the part gets delivered, all you have to do is to open up the App again and it will show you how to change the part step-by-step.
Augmented Reality in Retail –
Retail seems to be more adaptive to AR than any other industry. Shoppers can be reached via beacons, connecting with user accounts through apps, in-store scanners, kiosks, digital product catalogs, and many more.
Augmented reality in travel and tourism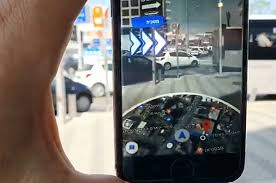 Google Maps has recently introduced AR mode which allows the app to project your destination on to the real-world environment. It will show the user virtual signs as they're walking, giving them clear directions to their destinations. As you reach virtual markers scattered along your route, you will hear audio notifications prompting you to move your camera towards the next marker.
Digital transformation is elevating user experiences and customer expectations are growing at the speed of thought. As AR technology keeps evolving, we will see it being applied more commonly in different apps to make our lives easier.
Are you interested in an AR app? JustApplications can help bring your concepts to life! Our team of senior developers has years of experience working in different ways of applying new technologies.
For more information, please contact us on: 0121 285 1050
Tags: appl;ications, augmentedreality, mobileapps
Posted in Apps, Mobile development, News | No Comments »
Monday, August 19th, 2019
Technology makes the world go round and sometimes it can make you feel nostalgic. Remember when you used to have a Dial-up internet connection and when someone started talking over the phone you lost connection to the internet? We've come a long way since then. Let's delve deeper and take a quick glance at the evolution of mobile applications.
Given that technology is constantly evolving, our mobile devices are getting more and more powerful, embedding newer and newer features. Your devices now have AI-controlled personal assistants, you can just talk to your devices and use them to manage your day to day tasks.
Mobile applications are no exception. Apps have evolved a lot since the early days, you can now pay using your phone, video chat with multiple people, scan products in the grocery store with the touch of a button.
Now you're wondering how did this all start? Let's take a look at the awe-inspiring evolution of mobile applications.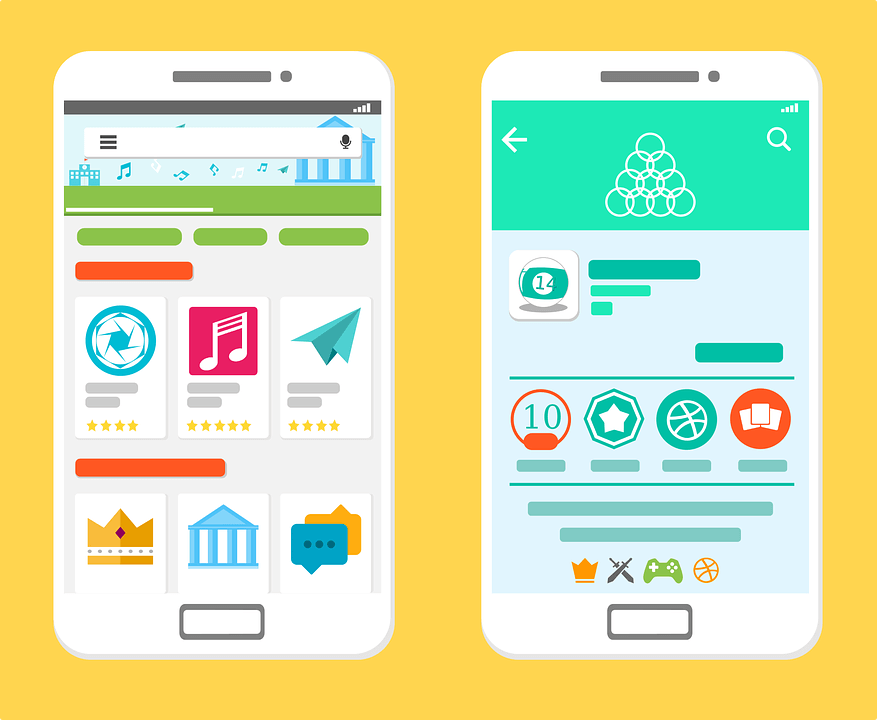 The history of mobile applications
Everything began with the first smartphone ever to be launched for general use by IBM back in 1993. The first-ever smartphone was equipped with features like a calculator, world clock, calendar and contact book and all of this was coded in Java.
The next major achievement in the field of mobile application development can be associated with the Blackberry – it took mobile applications to the next level. The Blackberry came with built-in emailing, arcade games, ringtone editors, a to-do list and many more. These applications are the ancestors of the mobile apps we love and use today.
The next major milestone when it comes to applications can be marked with the launch of the first-ever iPhone – back in 2007. This was a big deal for most of us. The iPhone dramatically changed the mobile and mobile app history. That was the time when most people decided to say goodbye to physical keyboards and embraced the new multi-touch screen technology.
Before the iPhone came out, smartphones were big, clunky devices, half keyboard, and half screen. Full websites didn't run on mobile devices, so companies were forced to build weak, mobile versions of their sites.  Apple changed all that – but at what cost? It actually took Apple 150 million $ and two and a half years to develop the first iPhone.
Although by today's standards, the first iPhone looks like a primitive brick, it stands as a reminder of how far technology and mobile application development has come.
There's an app for that!
The famous phrase was trademarked by Apple back in 2009. However, the term "app" became the most searched term and even "Word of the year" in 2010. Apple's lingo is used worldwide today to describe applications on many devices.
Two camps
Today, mobile users are mainly divided in two camps: iOS users, and Android users. While Apple was the first company to bring the concept of the modern touchscreen smartphone to customers, the iPhone's market share drastically dropped since it was first introduced.
In 2010, Android overtook iOS in market share, becoming the world's most popular mobile operating system. Today Android maintains over 80% of the global market share, making it the most popular mobile operating system.
There are two dominant marketplaces out there from where you can download your apps based on the operating system on your phone:
Both the App Store and Google Play were first launched back in 2008, they both contain a large variety of apps which allow their users to use their smartphones in different ways.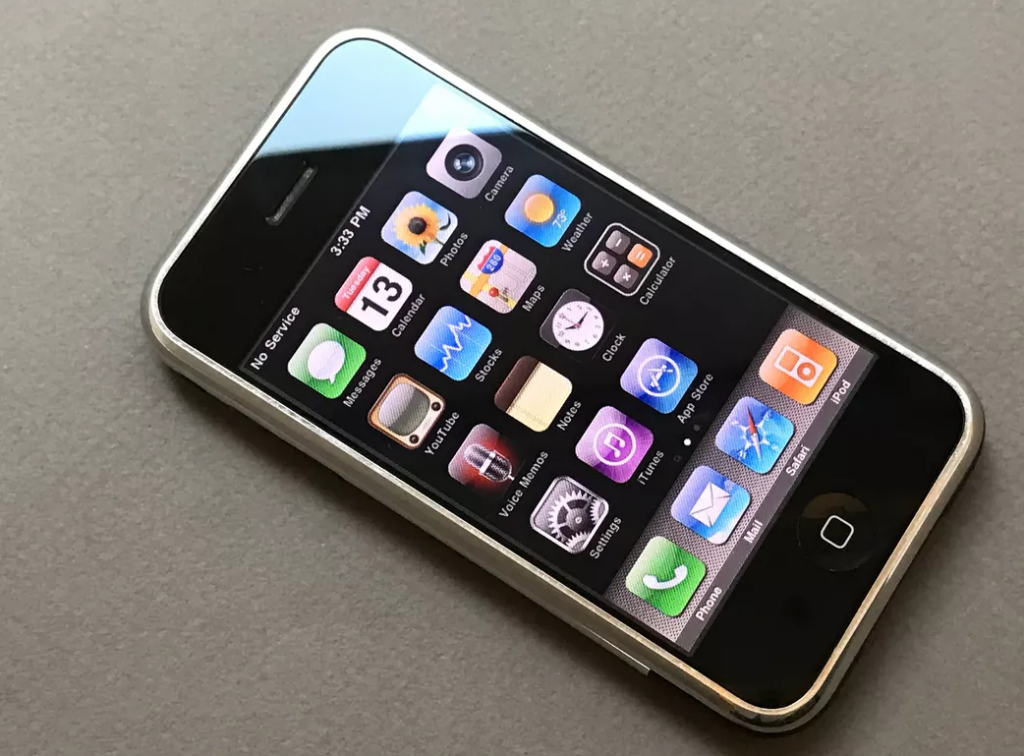 Mobile applications today:

Today's apps have come a long way compared to the first ones launched – we are spoiled with great experiences and freemium models in exchange for the historical value of our data. Free applications are the most popular ones, but we like to pay for meditation apps that keep us centered and the music apps which allow us to cut out ads and listen to our favorite songs wherever we go.
Whether we're talking about entertainment, communication or business, mobile applications have become our individual assistants, they offer a way to escape from reality from time to time.
Statistics show that in 2018 we have spent an average of 3 hours and 35 minutes a day on our smartphones. 90% of the time we spend on apps, such as Facebook, Instagram, Pinterest and other apps which are associated with social platforms.
Over the years, JustApplications has had the chance to build and design a large variety of apps, some were made to save lives, others to keep users entertained. We've built apps to help business owners to manage their inventory more smoothly, we've built apps for hospitals and even for companies that are about bringing clean water to 3rd world countries. There is the magic behind bringing ideas to life, and although we don't know where mobile applications will take us next, we are up for any challenges.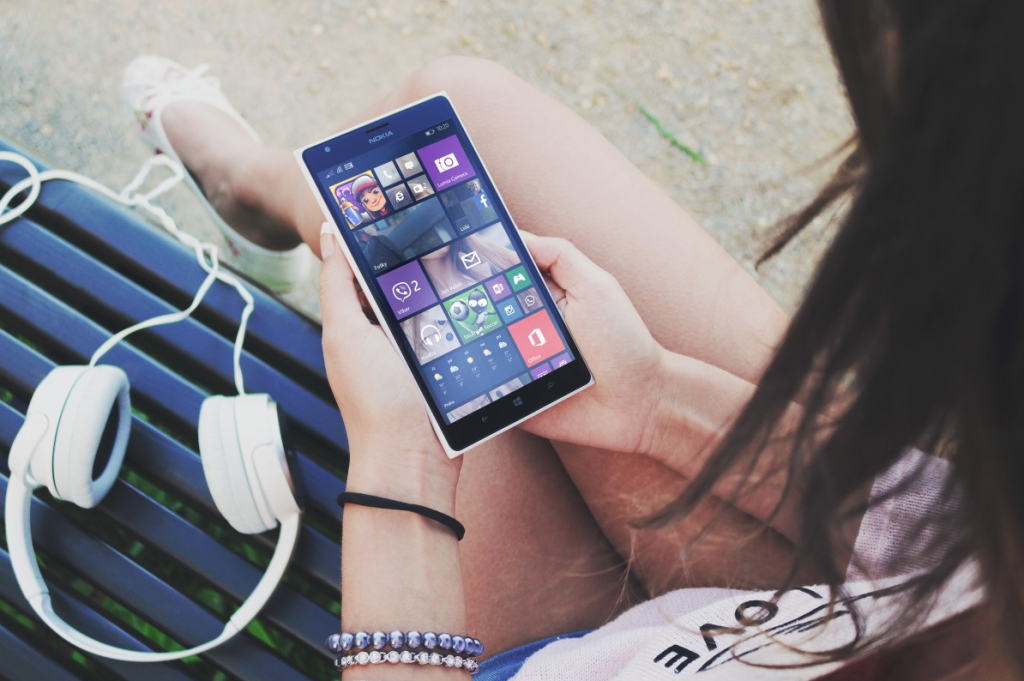 We hope that you will have the chance to bring your new ideas to life together with us and our award-winning designers and developers. We can't wait to hear from you!
Tags: apps, mobile apps, mobile development
Posted in Apps, Mobile development, News | No Comments »
Wednesday, August 14th, 2019
The top ten technology trends are all about building the intelligent digital mesh:
How artificial intelligence is driving everything that we do across many systems going into the future
How the digital world is bringing the virtual world in the real world together into a new digital reality.
The complexity of connections how the mesh is connecting people, connecting processes, connecting things together in new and interesting ways.
It's the convergence of all of this and using it to support a continuous innovation process.
1. Autonomous things –  the first trend on our top ten technology trends list.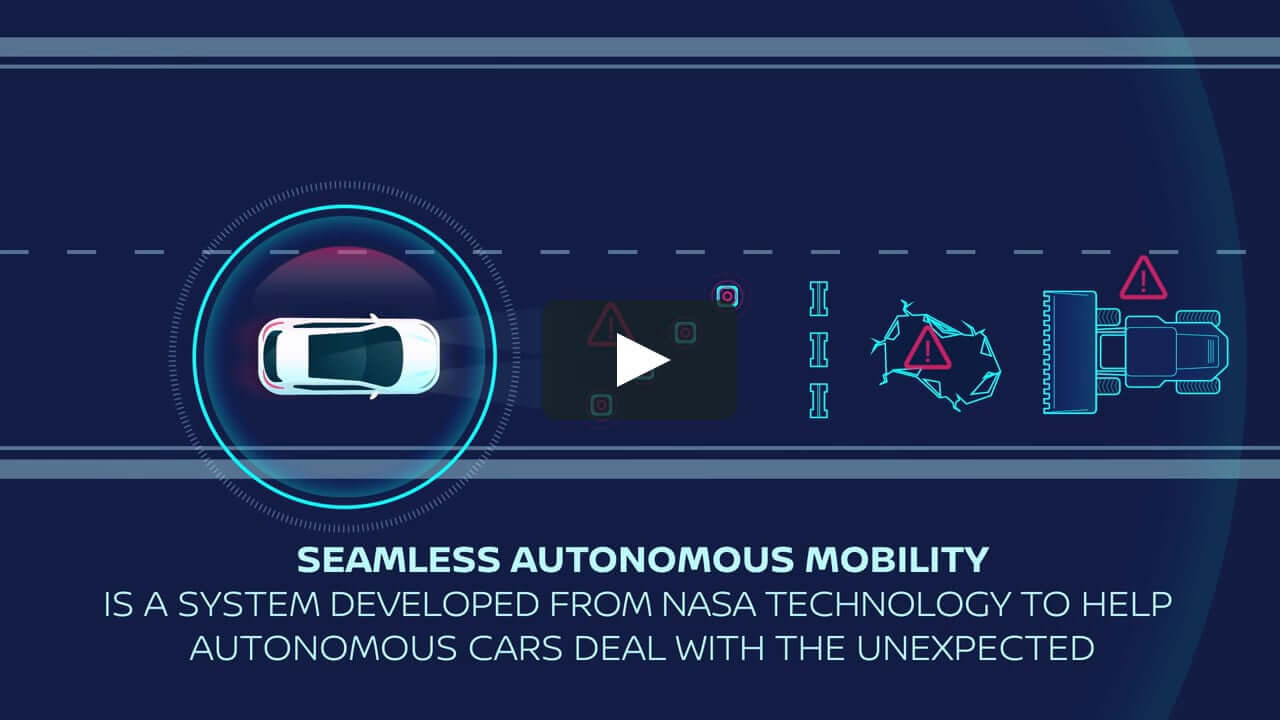 Autonomous things is about using AI technology to drive new capabilities in hardware and software systems.
On the land with autonomous vehicles
In the air with drones
And even on the sea with autonomous shipping.
When we look at this world of autonomous things, it's not just those Hardware systems it's Software as well. So we're gonna see autonomous things in the digital world with intelligent agents working on our behalf.

Augmented analytics is about not replacing people with AI systems but augmenting people – specifically with augmented analytics it's around the world of analytics and business intelligence, so we're creating citizen data scientists. Imagine a world using natural language interfaces where a sales manager can say what are the biggest issues that are going to impact my sales and whether I'm going to hit quota next month?
The system then can automatically bring together the right data sets, look at lots of different hypotheses around that and come up with insights that you otherwise would not have had.
3.  AI-driven development is the third trend on our top ten technology trends list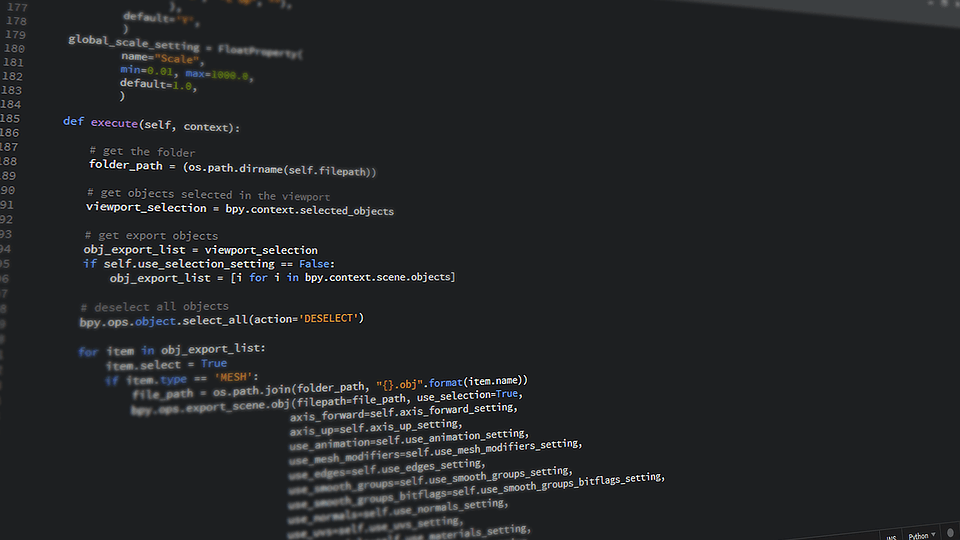 AI-driven development is about using AI in the context of the development process. it's about making it easier to create AI-enabled systems. We will eventually see AI-driven automated code generation. We're starting to see automated testing tools and seeing automated model generation as well.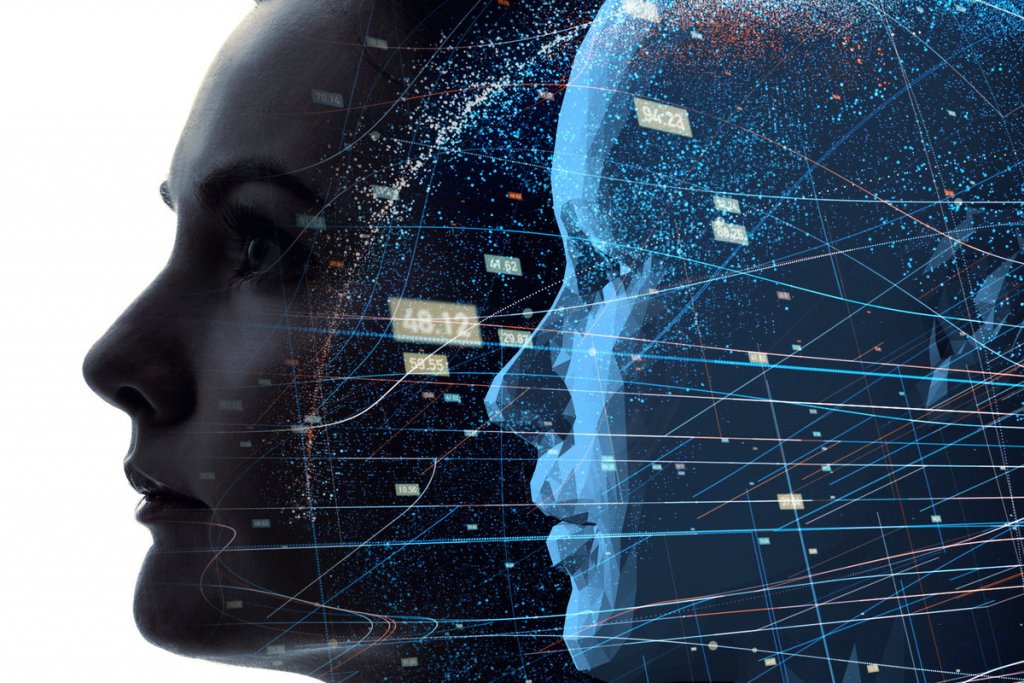 A Digital Twin is a digital representation of a real-world thing that are connected together. We can have digital twins of people, processes, and things. The equipment manufacturers, airlines and others are using this concept of the digital twin to monitor real-world assets and drive significant savings in maintenance and repair and operations areas, and over time we're going to link the digital twins of various processes of people in things together to support smart cities and similar initiatives.
5.  Empowered edge is the fifth trend on our top ten technology trends list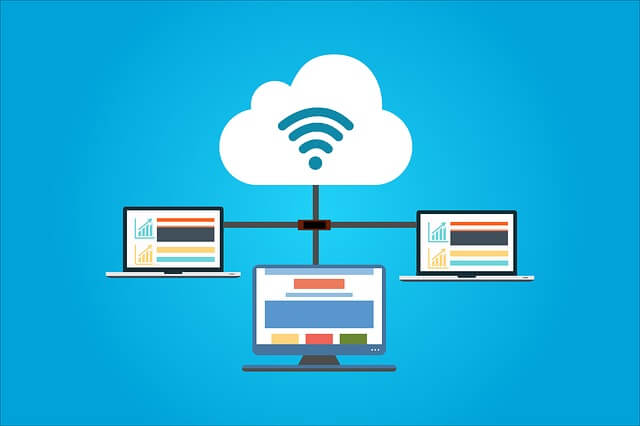 Empowered edge is all about how we're driving greater capabilities into those edge devices.
There are three key things that we're looking at here:
Number one is cloud to the edge – looking at how cloud computing is not competing with the edge but we're using cloud architectures to deliver capabilities and manage capabilities out to the edge.
It's also about actually empowering those edge devices with AI chips greater compute capabilities more storage
And finally, it's about communicating to the edge so things like 5g that are going to start ramping up next year and growing over the next five years are going to really drive edge computing.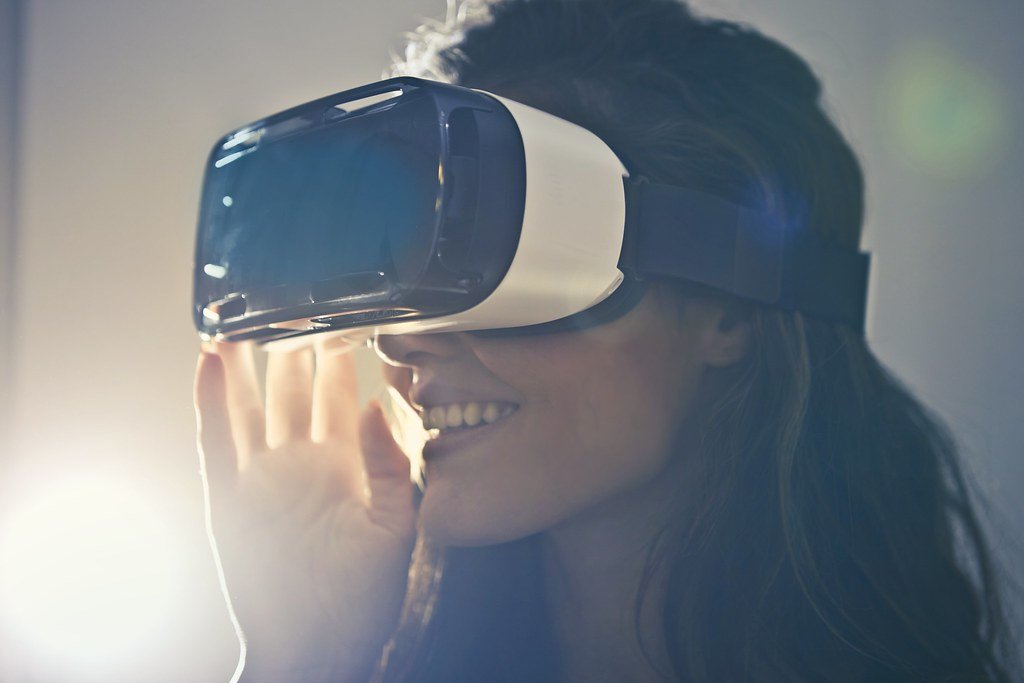 Immersive experience is all about how humans interact with the digital world. How we perceive the digital world is changing, and this is the world of augmented and virtual and mixed reality something like remote assistance, we see companies using this to say have an expert engineer work with somebody in a remote factory to get a piece of equipment back online saving millions of dollars  because of the production line is not down, but it's also about how we interact with the digital world and this is where we see various conversational platforms through smart speakers and chat BOTS and things like that creating customer service agents etc .
7. Blockchain is the seventh trend on our technology trend list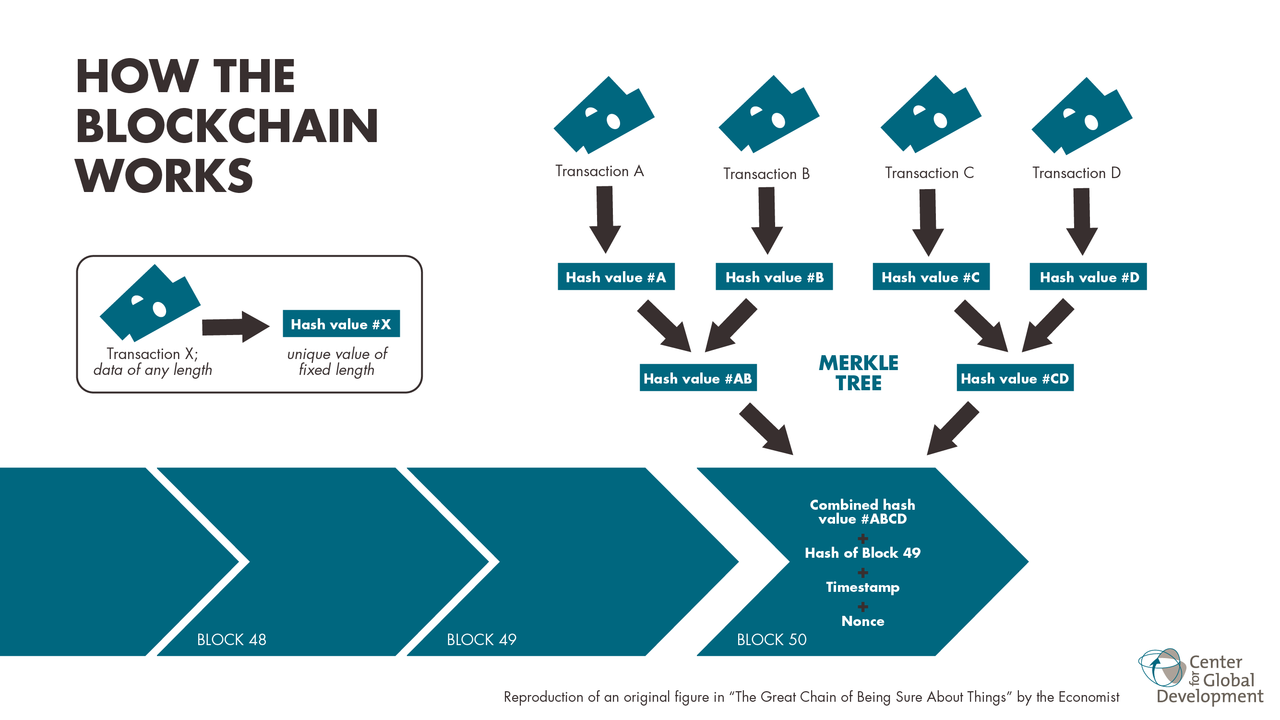 Blockchain is a ledger, but it's a shared ledger, a distributed ledger an immutable ledger with an algorithmic-based trust model to validate the transactions that are going in the ledger. The key value proposition around blockchain is reducing business friction and technology friction as this ledger is independent of individual applications and potentially operating across companies.
8. Smart spaces is the eighth trend on our technology trend list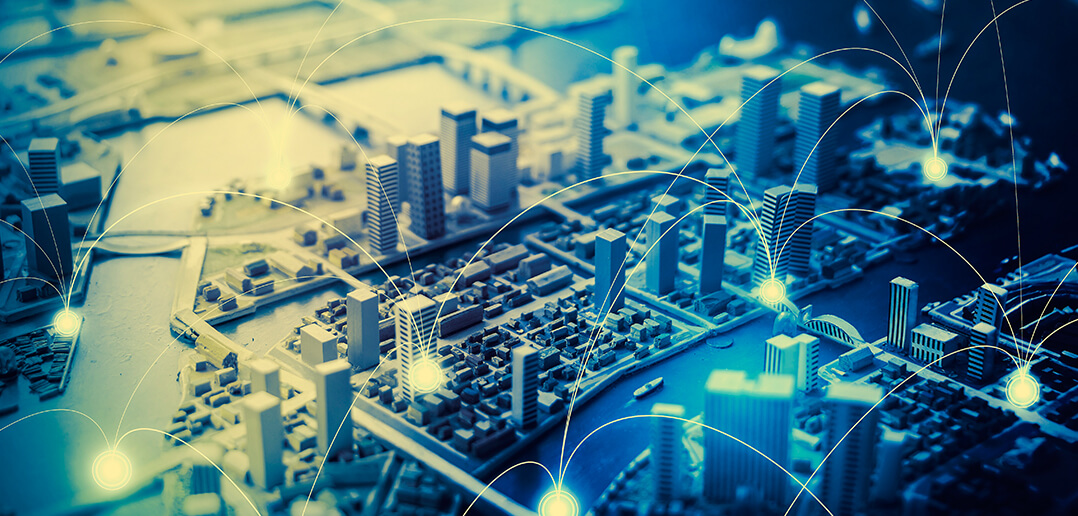 Smart spaces –  creating environments and bring a number of technologies and trends together in an integrated fashion to support targeted persona or user category or a specific industry scenario. Examples of smart spaces include advanced digital workplaces connected factories are smart cities. As we go forward it's not about looking at a smart city with a bunch of individual applications or components, but it's integrating it together to create a digital twin of that city.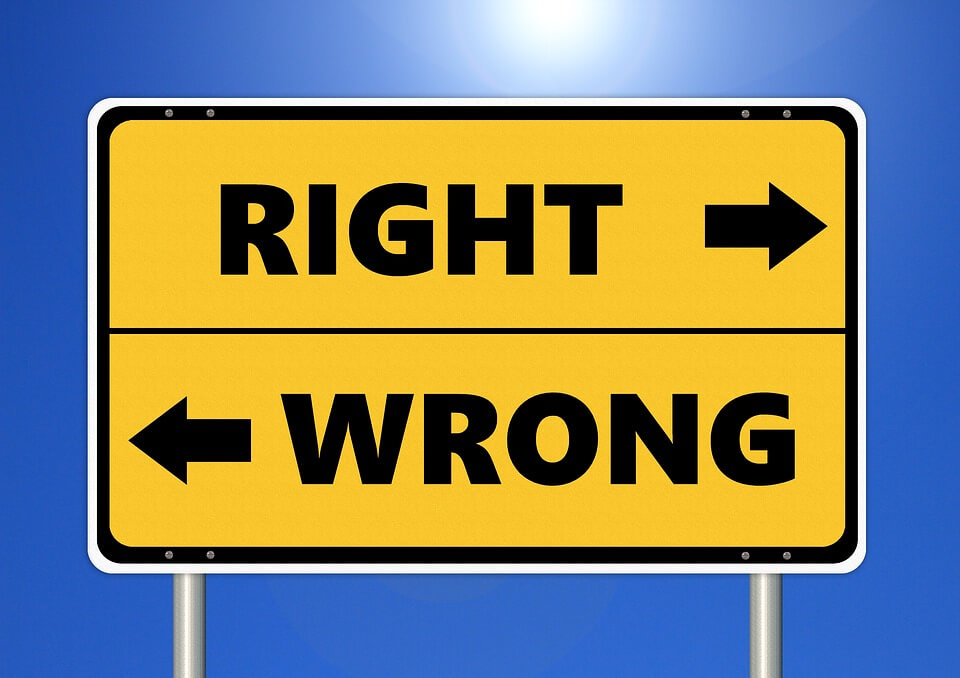 Just because we can do something with artificial intelligence should we? We've seen major privacy challenges – one example is a fitness tracking company that had a cool idea to track where their users were, unfortunately, some of those fitness trackers were used by military people in Iraq and so suddenly information about the location of these soldiers was published on the Internet. Just because we can gather all this
information about people should we?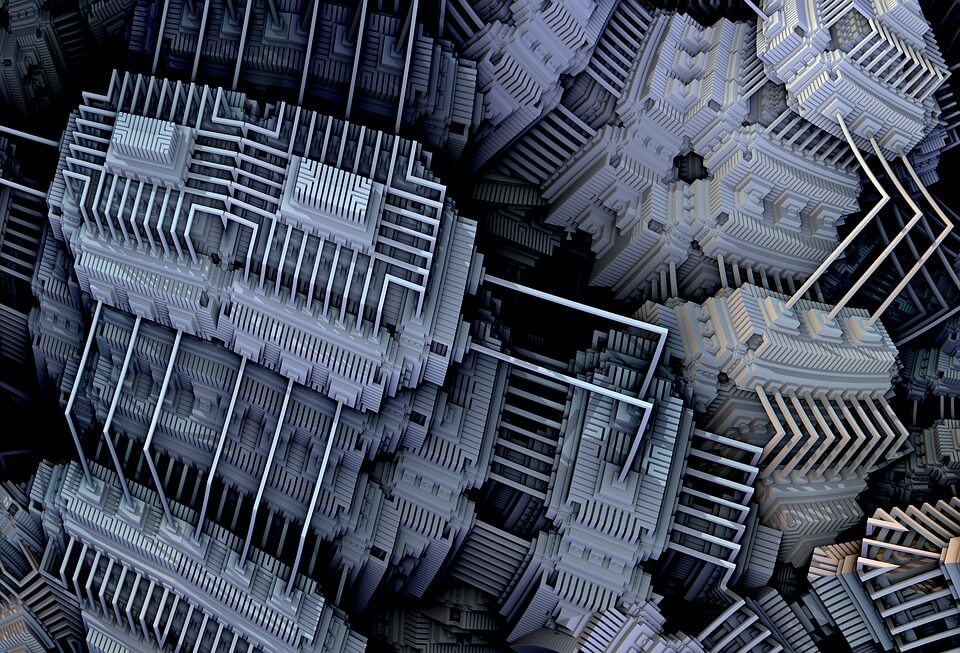 Let me tell you how to think about quantum computing – imagine you had a giant library with millions and millions of books, a classic computer would read all those books in a linear fashion but really really fast. With quantum computing, it's like reading all the books at the same time! Quantum computing has the potential to solve problems in chemistry, material science and other areas that are impossible to solve today.
These are the top ten technology trends that you can't afford to ignore, these are the trends that are going to power your continuous growth in the future.  It's up to you to adopt these new technologies to future-proof your business.
JustApplications has been in the software business for more than a decade – with a team of dedicated and highly skilled developers, there is no task too complicated or too difficult to be accomplished.
Posted in News | No Comments »
Monday, August 5th, 2019

Customized software and off-the-shelf software are the two main options to choose from when it comes to business applications that enhance productivity and efficiency. Small and middle-sized business owners should think about the differences between the two before choosing the option that best fits them.
If your business is designed to target a particular niche, finding solutions for daily business operations, for business development, or for customer service should get in the hands of specialized software designers. One of the major advantages of customized software development is providing the full set of features required to cover the needs of your business.
Let's take a look at the pros and cons of customized software to help you decide whether it is the right choice for your business or not.
Although commercial off-the-shelf (COTS) packaged solutions are often cheaper, being made for the masses results in extra costs over time due to their inefficiencies. Not to mention any ongoing maintenance and subscription fees.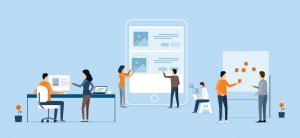 Customized software gives businesses the freedom to use and modify their application to meet the needs and also allows complete control of the software. Custom software will also allow future personalization to meet the company's specific expectations.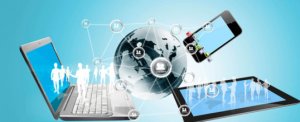 Businesses invest in custom software development to obtain a unique asset, because they have different operational needs or because they can use their technological advantages to differentiate their business from the competition.
Your custom solution is something that your competition can't have. And as long as it's well-designed by your development team you should see yourself getting ahead of your competitors in no time.

Choosing to hire professionals to create and implement customized software means you're only paying for the complexity of the features that are necessary for your operations. And you're not getting anything you don't need. This is a major advantage, but it may also mean higher initial investments and also more time and effort.
Given the extra time to implement, with customized software development you will likely find that you'll be able to use the application for all of its features more efficiently in the long run. Also, keep in mind that COTS solutions are not as easily modified or upgraded as customized ones.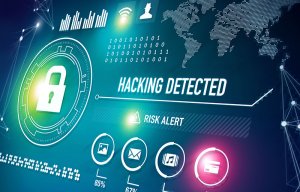 Custom application development companies pay particular attention to security measures, while off-the-shelf software can be more easily hacked. This may lead to access to sensitive business data by using application vulnerabilities.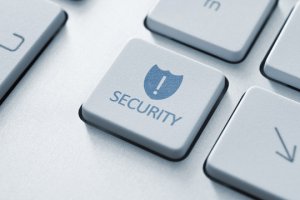 The safety of a business is one of the main priorities of every owner. All companies are focused on long-term relationships with each of their clients, and customized software brings a higher level of data protection.
But on the other hand, you must be careful to choose the right development team. Unprofessional and low-quality solutions may result in blown budgets and missed deadlines, which are crucial for the future of any business. That is why you shouldn't rush when choosing a developer. Overpaying at this stage wouldn't particularly be a problem since it's better than getting a custom software solution that doesn't meet your requirements.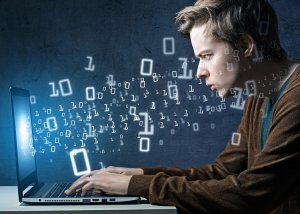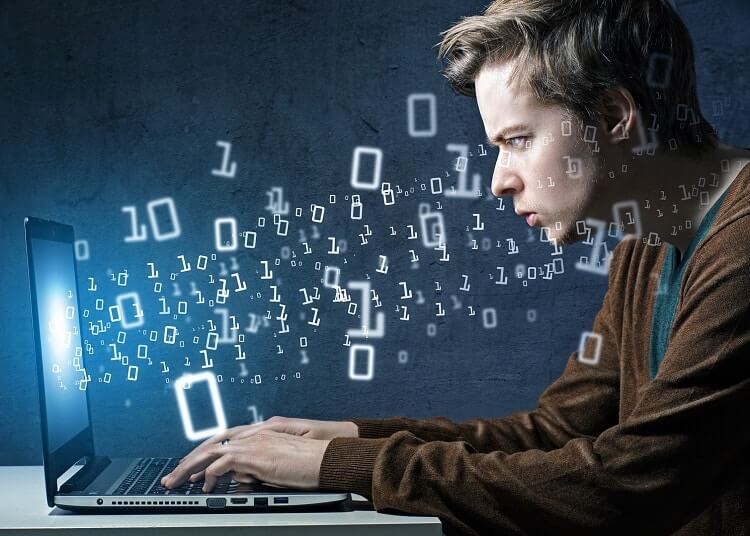 Customized software development gives you the ability to adjust to changing conditions. And in case of need, the development company can always adapt your app to the ever-changing business environment.
Haven't yet decided what would best fit your business' needs? That's okay. building something from scratch is not always easy and there are plenty of hybrid solutions that allow you to take off-the-shelf software and customize portions of the existing framework to meet your requirements.
Tags: business, COTS, custom, custom software, Customized software, just applications, off-the-shelf software, online, pros and cons, software development
Posted in News | No Comments »
Monday, July 29th, 2019
Google My Business page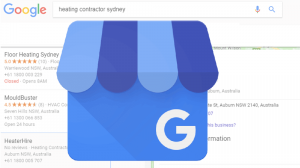 Google constantly tries to help its users on claiming ownership of their business listing, this being one of the most vital segments of any smart SEO strategy. The others are verifying and optimizing Google My Business listing.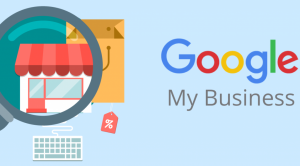 The information available on Google.com/business is pretty straight forward, anyone can understand how to take charge of what users see when searching for your online shop or business.
Google Business includes all the necessary tools to update your Business Profile or to build a brand new website, and thus start engaging with your clients by phone, tablet or personal computer. And everything is for free.
Here is a useful tutorial from the Youtube account of Google Small Business that shows you the exact steps to take in order to request management access to a Google My Business page. We suggest keeping an eye open on this account, subscribing to it will help you understand more and more features of the Google Business system, including how claiming ownership works: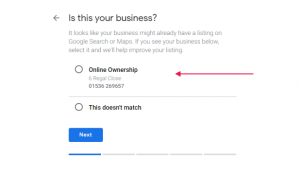 It's important to know that business owners or authorized representatives are the only ones capable of verifying and managing their own business information on Google My Business, but anyone can share management access to any listing by adding one or multiple managers.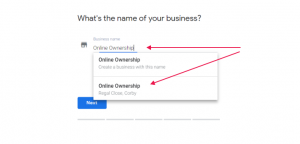 These are the exact steps that you must take for claiming ownership on an already verified Google Business listing:
Go To: business.google.com/create

Start: Typing in the Businesses Name

Search for a business name

Select the correct business

You'll see a message saying someone else owns this business

Click: Request Access

Submit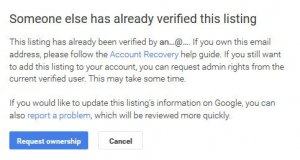 In the unlikely situation that someone else has already claimed your Google Business page, you will simply have to find out who owns it and send a transfer ownership request to by email.

In case a former colleague or employee has claimed your business page, you can take ownership if you can still access that company email account, which may be tricky at times.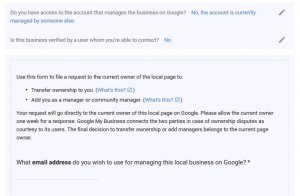 Google knows this. In case you won't be able to contact that person or find out what their email was, you can relax, as Google will simply take care of it for you. You have to fill out a form and wait approximately one week for everything to be taken care of in your direction.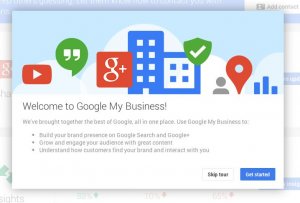 There are instances when requests are denied. If your ownership request won't be approved, Google will notify you by email and also when signing in to your Google My Business account.
You will still be allowed to suggest an edit to the listing or, in some special cases, appeal Google's decision.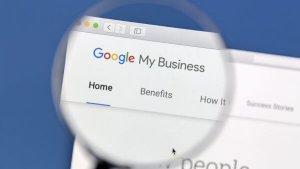 If the decision will take too long and you won't be hearing from anyone after 7 days, you might be allowed to claim the listing yourself. You will have to sign in to Google My Business and look for a Claim or Verify button on your dashboard. In case you won't see an option to claim the listing, it means that t's not eligible to be transferred.
Once your Google My Business Page is verified and your ownership is set, you will have to optimize it for SEO. The success rate of your visibility ranking in local search results is crucial for the success of your business listing.
Here are a few tips to help boost your SEO and UX and gain more and more success with your business.
Tags: business, claiming ownership, google, google business, google my business listing, listing, optimize, search engine, seo strategy, verify
Posted in News | No Comments »
Tuesday, July 23rd, 2019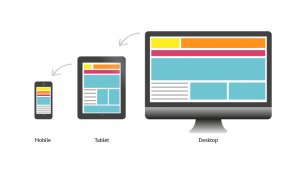 Developing a website is a crucial part of establishing a modern business, as shopping has turned into an online experience. Offering a great user experience is probably as important as the products you're offering for sale and it should be on top of your online to-do-list.
Here are a few simple and practical ways in which your website can provide a superb user experience (UX) that will, in turn, boost your sales and SEO at the same time. It's all connected, regardless if you have a website, an e-commerce site or just a blog.
Website structure is often overlooked, although it represents the basis of a site's SEO performance. It's not easy to understand how a great site structure can also be SEO-friendly, but after giving your visitors a meaningful and valuable experience you will surely be rewarded SEO-wise.
Once a customer visits your site, scrolls through different pages or categories and understands what the website is all about, the result is always the same. The customer gets what it wanted to begin with.
First off, your website should definitely be as responsive as possible and also mobile-friendly. People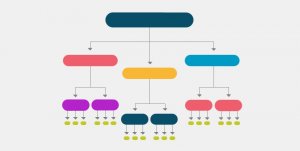 browse the web mostly with their phones so going mobile-friendly will ensure better visibility for your site. Without responsiveness, your online business will simply cut down on getting maximum customers. You can test this vital element online, there are many browser-based responsiveness tools available compatible with the most used browsers in order to provide a clear preview of your website on the desired device.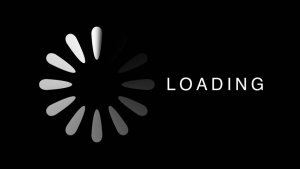 Next, you should definitely focus on the time it takes your pages to load. If the page loads too slowly, it will annoy your customers which will, in turn, ruin your conversion rate. Page loading time is a vital UX element as it determines whether a visitor will return or not to your website. If you're using a WordPress platform, for example, we suggest following one of the multiple speed-up guides available online. Don't underestimate the hosting server, either as it plays a huge role in your page loading time.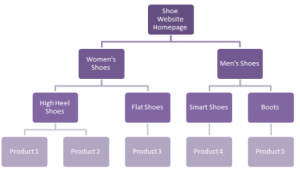 A poor site structure will never get site links and those represent a great SEO advantage. Increasing the level of navigability of your website, this ultimately raises your brand awareness and clickthrough rate. How does your site obtain them? Google's algorithm automatically gives out sitelinks based on a website's structure. Getting them should be your next step.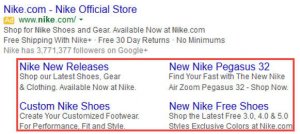 Now, let's focus on your website's hierarchy, which should be logical and simple, while each of your categories have to be different and unique in their own way. Your main categories shouldn't be more than seven, unless you're running a highly complex business. Always balance the number of subcategories in each category in order for them to be as equal as possible. Your URL structure has to follow your website's hierarchy logic and this will ensure better SEO results.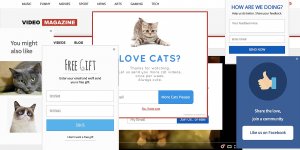 Last, but not least, always keep in mind that people enjoy being around pleasant looking things, including visiting websites that are not just useful to them, but also aesthetically satisfying to look at. So try not to develop a website that clearly shouts for attention, with multiple animations, gifs, content that's disorganized and/or popups… Which are useful, but can be annoying and come in the way of pleasant UX. Not to mention the clutter that they create, which results in poor business.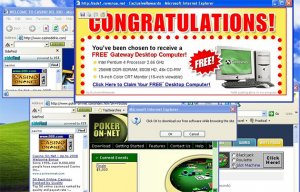 If your product is as good as you believe it is, let your website design do the talking. When you'll clean out all the unnecessary elements of your website, you will gain a much clearer interface and offer a valuable user experience to your visitors. They will definitely take action on your site and come back for more business in the future.
Tags: app, e-commerce, google, justapplications, mobile friendly, search engine, search engine optimisation, seo, site, user experience, ux, website, wehostit
Posted in News | No Comments »
Monday, July 8th, 2019
Small and medium-sized businesses should start placing app development on the top of their to-do-lists, as shopping is evolving faster and faster towards an app-user market.
A recent survey of Statista showed that 51% of consumers access a mobile app up to ten times each day, while 16% use apps for as many as 50 times a day. Another interesting survey, this time of comScore, showed that 70% of young consumers (between the ages of 18 and 39) use their phones to research a product before making a purchase. And seeing that a website or search engine won't provide the same on-the-go experience as a mobile app, most consumers use applications to find coherent data quickly and efficiently.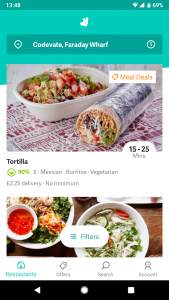 Apps help users gain access to reviews, unique deals, tailored content, instant push notifications alerting them to key issues and so on, which in turn helps businesses gain an increase in engagement. Fundamental issues such as confirming a purchase or booking a hotel reservation can now be completed in just a few clicks.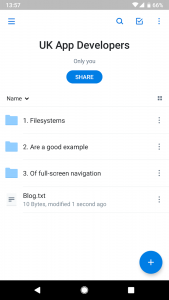 There are multiple types of applications available for development, such as Native apps (designed for a single, native mobile platform such as Android or iOS). Or Hybrid apps, (a combination of native and web apps, work across many mobile platforms and operate similarly to native apps).
All of them providing different types of navigation patterns, such as Hamburger Menus (3-bars, collapsed view), Tab Bar Menus (as found on YouTube and Spotify, offers increased visibility) or Full-Screen Navigation (one page of the app is almost entirely dedicated to navigation and expanding expand navigation icons exposes extra menu options) that help users find what they are looking for in no time.
The mobile app market is changing at a rapid pace. Many businesses have recognized the advantages that apps can provide. They can basically streamline the user journey and encourage consumers to commit to a purchase or inquiry. They also enhance the customer value chain with unique and personable experiences.
Mobile applications provide valuable insights into user behavior. This enables businesses to serve more relevant, highly targeted messages that drive engagement, revenue and cultivate customer loyalty. Just think of shopping as an experience – as we know it. It changes in front of our eyes, it's becoming more and more virtualized. That is why UK app developers can offer a great deal of visibility to online businesses because nowadays brands are exposed to customers in multiple formats.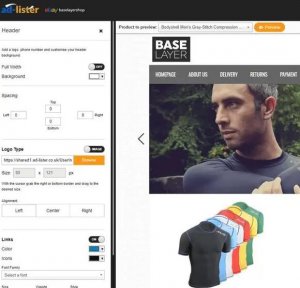 It is recommended to sell on multiple platforms, Omni-channel, as opposed to just one dedicated store or website. Ad-Lister is a good example of an application which was developed in the UK that helps businesses to keep up with consumer trends. The application allows sellers to list and manage their products online across multiple sales channels. Setup is done easily by importing the products from eBay, Amazon or Magento.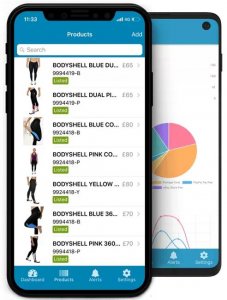 One of the big advantages Ad-Lister brings to the table is the fact that it allows users who spend time in between actual shops and warehouses to quickly add products on eBay using a barcode scanner which uses eBay's Catalogue to automatically fill out the product details by simply using the mobile app.
The mobile application can also be used to take pictures of the products for sale and upload them to Ad-Lister. The application also helps sellers save a lot of time with the push notifications received after each finished task.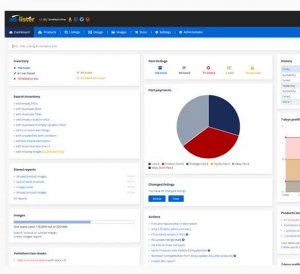 Even listings designs for multiple sales channels are available, as Ad-Lister comes with a built-in Template Builder that allows sellers to create listing designs in a matter of minutes. Creating eBay listing templates has never been easier – just drag and drop the desired elements on the listings and add custom campaigns such as Best Sellers and Related Items to promote those products. Then the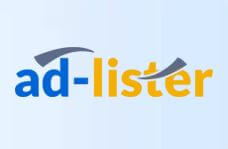 design can be applied immediately to thousands of live listings with just one click.
The eBay listing template builder allows you to choose from a selection of mobile-friendly eBay listing designs and customize them to meet the seller's requirements.
By using these attractive mobile responsive listing templates users increase sales and stand out from their competitors.
Tags: app development, appl;ications, apps, developers, development, just applications, mobile apps, native apps, online businesses
Posted in News | No Comments »
Monday, July 1st, 2019
Instagram is on the brinks of becoming more and more of a commercial app with its Checkout feature, that will enable users to purchase fashion and beauty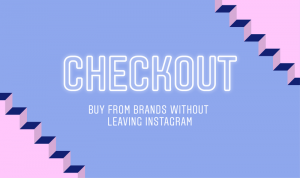 products directly within the app.
Although the tool is in its Beta testing period still, it will surely pave the way towards the future of social media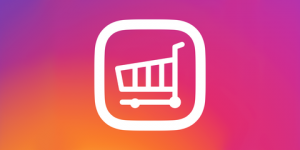 marketing and social media businesses. Adidas, Dior, Huda Beauty, Kylie Cosmetics, Nike, Warby Parker, H&M, Burberry and Zara are just a few of the companies testing it.
The feature is only available in the U.S. and on mobile devices for now, but Instagram representatives announce that it will soon become available to its worldwide users.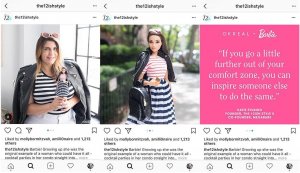 The principle is simple. When you find a product you love, you can now buy it without leaving the app. US users can tap on a photo of influencer Katie Sturino, for example, to see that she's wearing a $45 TechSweat crop top from Outdoor Voices in size XL, check out other influencers who have worn it and buy it without ever leaving Instagram.
Users can only shop the posts of about 50 influencers and publishers, including Chiara Ferragni, Gigi Hadid, Kim Kardashian West and Vogue.
There are over 130 million people who tap product tags every month and Instagram has introduced product-specific tagging to quickly identify and hopefully buy those products directly on the app.
"When you tap to view a product from a brand's shopping post, you'll see a "Checkout on Instagram" button on the product page. Tap it to select from various options such as size or color, then you'll proceed to payment without leaving Instagram. You'll only need to enter your name, email, billing information and shipping address the first time you check out.

Once your first order is complete, your information will be securely saved for convenience the next time you shop. You'll also receive notifications about shipment and delivery right inside Instagram, so you can keep track of your purchase", Instagram announced via press release.
Obviously, the role of influencers is huge and covers a large part of the future of Insta-shopping. This is only the beginning of innovation for Instagram in terms of shopping.
The Checkout feature will help influencers close the loop between inspiration and purchase, and to help brands better assess just how much their influencer marketing spending is converted to sales. According to Launchmetrics, nearly 80% of fashion, luxury and cosmetic brands work with influencers. 
It will be interesting to see how Instagram will be integrated into shopping applications or as a channel for online commerce and how the social media platform will act in comparison to Amazon, eBay or other shopping platforms.
Tags: app, app development, application. tool, checkout, checkout feature, influencers, insta-shopping, instagram, instagram checkout, new feature, shopping
Posted in News | No Comments »
Monday, June 24th, 2019

BigCommerce is partnering with CRM technology vendor Ordergroove to enable retailers on its platform to offer a wide range of recurring revenue programs. By integrating with the Ordergroove Relationship Commerce Cloud CRM platform, BigCommerce can provide functionality for users to provide purchase options including subscriptions, SMS reordering, memberships, and committed programs.
Enterprise merchants on the BigCommerce platform will be able to better accommodate and anticipate their customers' repurchasing experience, resulting in a more effective way to secure ongoing customer relationships.

Using Ordergroove's Relationship Commerce Cloud platform tightly integrated with BigCommerce, merchants can offer a wide range of recurring revenue programs. Ordergroove's Anticipate AI™ engine, coupled with deep data insights and consumer expertise, delivers the ability to match incentives and the timing of offers to individual consumer needs. With these capabilities and more, BigCommerce customers can earn more lifetime value (LTV) from the customers they have worked hard to acquire and have access to the engine that has helped a majority of Ordergroove customers achieve a greater than 60% incremental revenue boost.
"Fortune 2000 brands trust Ordergroove to transform their shopping experiences from transactional to recurring, and as such, we're committed to helping retailers bring these programs to market in a way that complements their existing investments in commerce technology", said Greg Alvo, CEO at Ordergroove, who also believes that "Through this partnership with BigCommerce, enterprise merchants will now have access to the turnkey and market-tested enterprise scalability of both organizations to enhance their brands".
Ordergroove helps brands and multichannel retailers grow recurring revenue – shifting consumer interactions from one-and-done transactions to ongoing, highly profitable relationships – with successful subscription, reorder and membership programs. The company's unique combination of powerful technology, machine learning and analytics, and unmatched consumer expertise helps top retailers and brands like Walmart, illy, L'Oréal, KIND Snacks, Nestlé, and others transform their retail experiences across every channel and thrive within the constantly shifting retail landscape.
"Online subscriptions have become a primary strategy used by brands to cement long-term customer relationships and differentiate their direct-to-consumer shopping experience. By integrating Ordergroove, we equip BigCommerce merchants with the market-leading enterprise solution for product-based subscriptions", said Brent Bellm, CEO of BigCommerce.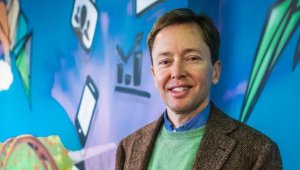 BigCommerce, on the other hand, is the world's leading SaaS eCommerce platform for established and rapidly-growing businesses. Combining enterprise functionality, an open architecture, and app ecosystem, and market-leading performance, BigCommerce enables businesses to grow online sales with 80% less cost, time and complexity than on-premise software.
BigCommerce powers B2B and B2C eCommerce for more than 60,000 stores, 2,000+ mid-market businesses, 30 Fortune 1000 companies and industry-leading brands, including Assurant, Ben & Jerry's, Paul Mitchell, Skullcandy, Sony and Toyota.
Tags: big commerce, bigcommerce, e-commerce, online business, ordergroove, partnership, recurrent revenue, retail
Posted in News | No Comments »
Tuesday, March 19th, 2013
Fusewave is now live. Search Engine Optimisation (SEO)
Cost effective marketing for any website.  We help customers put products and services in front of their target audience.  Whether it be improving momentum with a link building campaign, to content writing targeting the necessary keywords.  Staff members on hand to help you understand all you need to know to receive more traffic to your site  Visit us today for more information.
Posted in News | Comments Off on Fusewave SEO