Archive for the 'News' Category
Friday, November 15th, 2019
The world we live in is fast evolving, with Artificial Intelligence driving this change that can affect the way we will be living in the near future. AI technology has been improving each year for the past 20 years, and today it's a very mature technology. Many large companies and organizations are actively employing AI in different ways.
But before we dive deeper into this subject, we need to clarify what is AI? For many, it remains unclear what this technology is all about – so let's start with that.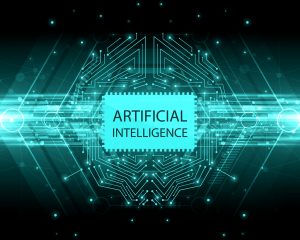 AI is a branch of computer science that deals with the intelligent behavior of machines. It's basically a simulated ability of a machine to imitate human behavior and our specific conventional response patterns. All of this is made possible with specific algorithms that make AI function in a specified scope of activities – this depends on the algorithm on which it's based on. This means that AI is versatile enough to carry out many of our everyday activities.
Neural networks, for example, can now be used to perform tasks that were once performed exclusively by the human brain – such as automatically recognizing speech and images. AI can also make decisions based on a set of data – for example, what a person likes on social media or what product shopping history they have.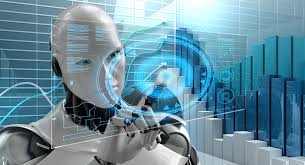 AI is already around us, but often we don't notice it. For example, Facebook uses AI technology for its image recognition – when you try to tag a person in a photo. AI has also played roles in managing calendars, political campaigns, and it will soon be managing everything.
"The study is to proceed on the basis of the conjecture that every aspect of learning or any other feature of intelligence can in principle be so precisely described that a machine can be made to simulate it. "
— John McCarthy – one of the founding fathers of AI technology
This means that AI can imitate any aspect of our life, and this is how it can help to build a different and more advanced world to benefit.
Let's have a look at a couple of ways how AI is changing our lives
Using AI, people would have to carry out fewer tasks by themselves – with a personal assistant we can set reminders and notifications to help us ease our days. For example, if you own your own smartphone, you have access to a personal assistant based on the platform you're using such as Siri, the Google Assistant, Alexa. These AI-driven assistants can help you find any information when you ask for it using your voice. You can ask: Where is the neared restaurant? Or simply say "set an alarm for 8 am", and the assistant will respond by finding the required information or by completing the task.
AI helps with processing in information (processing the request, finding the information and replying to your request) and to better recognize your voice. It's also programmed to recognize and use behavioral patterns to tailor your preferences- basically, these assistants are continuously learning from their users.
Retailers use targeted advertising to keep their customers hooked on their websites. These emails take into consideration what the users browsed, searched for, shopped and numerous other factors and data. These systems show the things that the customer has an affinity towards – increasing the chances of purchasing the product.
Amazon wen a little bit further than this, they have patented anticipatory shipping – which is a system that was meant to deliver products to the shippers' hubs or trucks close to customers who are predicted to want them before they even place an order. These predictions are made using the customers' previous orders and numerous other factors.
Chatbots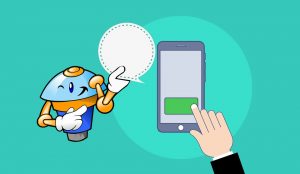 Customer service is a key proposition for businesses to keep you coming back. Businesses have dedicated Facebook pages where you can contact them via the Messenger or integrated chats services their websites – this is why more and more companies have started to create their own "apps in apps" called chatbots. These bots exist within a messaging app and are designed to offer customers some basic functions in the environment they already spend a lot of time in. There are already weather bots, bots that enable users to place orders and of course, ones you can talk with.
These bots require a lot of planning and resources to build. Chatbots need to be adept at understanding natural languages, which is rather challenging as the way each person talks to a computer is different – but with natural language processing and rapid advancements in the technology, smarter bots are not that far away.
Movie and Music recommendation services
Probably you wouldn't think that Netflix, Spotify, Pandora, Prime, Hulu are all also based on Artificial intelligence. Thanks to the built-in AI, they can accomplish a useful task: – Recommending music and movies based on interests you've expressed and things you've watched/heard in the past.
By monitoring the choices and inserting them into an algorithm, these apps make recommendations of what you've most likely be interested in. For example, if you like a sci-fi movie from the '90s with a certain actor or a plot, chances are you might like other films of the actor or other movies with a similar plot.
What we've been seeing in the movies is slowly becoming a reality – the solutions we have now are even more powerful and innovative than the ones predicted in sci-fi movies. What will we have in the future? The best way to have an idea of what's coming next is to listen to the tech industry leaders who are already working on solutions for problems we can't imagine yet.
Tags: AI, AI development, Artificial Intelligence
Posted in News | No Comments »
Saturday, November 9th, 2019
One of the first decisions we face when starting each of our project implementations is "Which development methodology should we use?" – that's why we thought an article about Agile vs Waterfall would be useful.
This is a topic that usually generates a lot of discussions and debates among the people working on the project. If this is not something you've worked with before, a definition of development methodology is in order; put very simply, it's a way of organizing and breaking down the work of software development. This is NOT about a style of project management or a specific technical approach, although you will often hear these terms all thrown together or used interchangeably.
There are two basic and very popular methods of managing projects in the modern software development industry:
Agile: a specific type of Rapid Application Development and newer than Waterfall, but not that new – this is often implemented using Scrum
Waterfall – also known as the traditional approach
Let's dive deeper into the two different methodologies:
What is Agile methodology?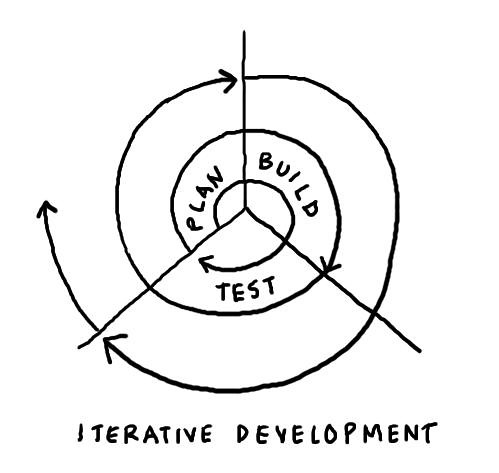 Agile methodologies – in our case, the "Scrum" variant – are built on the idea of a self-organizing, cross-functional team. This team develops a product using adaptive planning, evolutionary development, as well as early and frequent delivery with ongoing communication with the customer. Simultaneously, there is continuous improvement using customer feedback, this way each step of the project is tailored to the customer's needs.
As the name suggests, Agile is a very flexible and fluid method of working – any change in direction or scope can be quickly implemented without messing up the whole process. This is because instead of working on the entire product in one go, the team develops the project in phases.
The process starts with the most basic version of the product – bare minimum functionality, and all subsequent iterations are built up from it. These iterations are delivered to the client – or Product Owner – at the end of each sprint (phase).
A sprint is how the project's timeline is divided, each sprint can last up to two to six weeks. The team decides on the tasks to be completed at the beginning of each sprint, including what product features they will develop and how they will test them. That means the product evolves, adapting to, and delivering on, the most important and valuable features at that point in the project.
It often means a product can be put into use before it's even fully finished, so the project team can get early feedback from users.
What are the advantages of the Agile method?
First of all, it is focused on client feedback. So, it makes sure that the client is continuously involved during every stage.
Agile teams are extremely motivated and self-organized so it likely to provide a better result from the development projects.
Agile software development method assures high-quality work over the duration of the project
The process is completely based on incremental progress. Therefore, the client and team know exactly what is complete and what is not. This reduces risk in the development process.
What is the Waterfall methodology?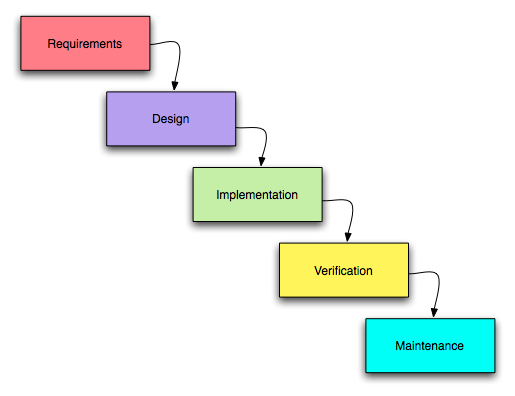 Waterfall methodology is the traditional method of software development, meaning that each phase is distinct and well-defined. The team completes each stage before they move on to the next.
First, the team designs the product, then develops it, and finally test the product once the development is complete.
The methodology is efficient, with each stage properly developed and documented. If the project is handed over to another team, they would not find it difficult to pick up from where the previous team left off because the planning and documentation is so comprehensive.
This does, however, mean that this methodology can be rigid. The planning stage is very distinct from the development stage, so there is not much room for changes once the product design has been finalized.
Typically, Waterfall is chosen where the buyer of the software has a clear specification and the development company needs to deliver exactly as required, often under a fixed price arrangement.
What are the advantages of the Waterfall method?
It is one of the easiest models to manage. Because of its nature, each phase has specific methods and review processes.
It works well for smaller size projects where requirements are easily understandable.
It ensures faster delivery of the project
Processes and results are well documented.
Easily adaptable method for shifting teams
Summary – Agile vs Waterfall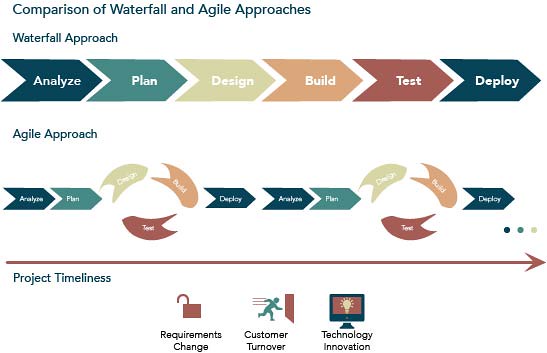 When it comes down to Agile vs Waterfall, it really depends on the type of project you are working on. Both methodologies are good for different types of situations and can help you to reach your project goals. To help you decide on which of these methodologies suit your project, here are the main differences between the two:
The Waterfall model is ideal for projects which have predefined requirements, and no changes are expected. On the other hand, Agile is best suited where there is a higher chance of frequent requirement changes.
The traditional method is easier to manage because it's a sequential and rigid method.
Agile is very flexible and it possible to make changes in any phase.
In the Agile process, requirements can change frequently. However, in a Waterfall model, it is defined only once by the business analyst at the beginning of the project.
In the Agile Description of project, details can be altered anytime during the SDLC process which is not possible in Waterfall method.
Tags: agile vs waterfall, app development, project management
Posted in Apps, Mobile development, News | No Comments »
Friday, November 1st, 2019
There is no doubt that Google has come to dominate the Internet landscape since its creation back in 1998. As involved as this organization has become in the day-to-day lives of people, a significant number of its most popular products remain free to use and simple to access. From its famous search engine to Google Drive and Calendar, anybody can easily utilize many of the most valuable Google products for free.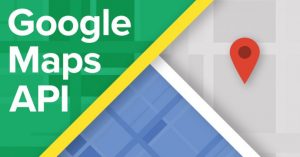 Google Maps, is the most popular navigational tool out there, which is similarly as powerful on a mobile device as on a desktop computer. As you'd expect, Google has a rivalry in this space — however, Google gained the reputation of being the best out of all.  Google Maps API is definitely the titan of interactive mapping online. They are usually the primary stage that new interactive mappers learn, because of the ease of getting started, the omnipresence of Google Maps, and the tremendous popularity of Google in general.
The Google Maps API has moved over to an all-new system that was designed to limit overuse by implementing a pay-as-you-go pricing. This had an impact on everyone with a Google Maps tool on their website.
They first announced that they will stop supporting keyless usage back in 2016  – stating that requests made without an API key or a client ID would not be processed- this came into effect in June 2018.
What does that mean for people using Google maps?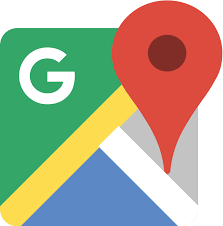 It means that if your website makes a keyless API call to either the Maps API or Street View API, you will be directed to a very low-resolution map that is watermarked with the words "for development purposes only', meanwhile other calls, such as Directions API, Distance API, Places API, etc. – will return an error message.
To overcome this and to avoid any business interruptions – like having a broken map on your website, all businesses that are using the Google Maps API need to visit the Google Maps Platform to create a billing account and to generate an API key for transactions.
With this new pricing structure, came the re-grouping of all of its 18 individual Google Maps APIs into three core products:
Maps: It helps developers to create customized and agile experiences which show the real world to users through static and dynamic maps, Street View imagery, and 360-degree views.
Routes: It gives users the most ideal approach to get from the beginning to end with high-quality directions and real-time traffic updates.
Places: It helps users to discover the world with rich location data for over 100 million places, enabling them to find specific places using contact numbers, addresses, and real-time signals.
How to continue using Google Maps
If your website uses the Google Maps API, you might fall into one of these two categories of users :
users who have an API key
users who don't know if they have an API key,
users who don't have a key and have been knowingly making API calls without a key.
If you have a Google Maps API key
For Standard Plan customers, you need to check your Google Cloud account. There you'll learn all the changes happening to Maps APIs on your websites and get notifications associated with any adjustments you need to make.
Again, the service will largely be free for all yet, but Google tracks use and if you go over their 28,000 connections and $200 credit in any month, they would charge you for the overage. You need large traffic websites to exceed this $200 credit.
If you're not sure if you have an API key
If you are a Google Chrome user, you can easily install the Maps API Checker extension– this can help you check for valid API keys. Alternatively, visit the Maps user guide to find a step-by-step guide to check the validity of your API keys manually.
If you've been working without an API key
You won't be able to use the service for free anymore starting June 11, 2018. To avoid business interruptions, visit the Google Maps Platform Get Started page. Create a billing account, and sign up for the $200 a month free credit plan that allows you to use Maps, Routes, and Places.  Again, you would need the API key setup on your website.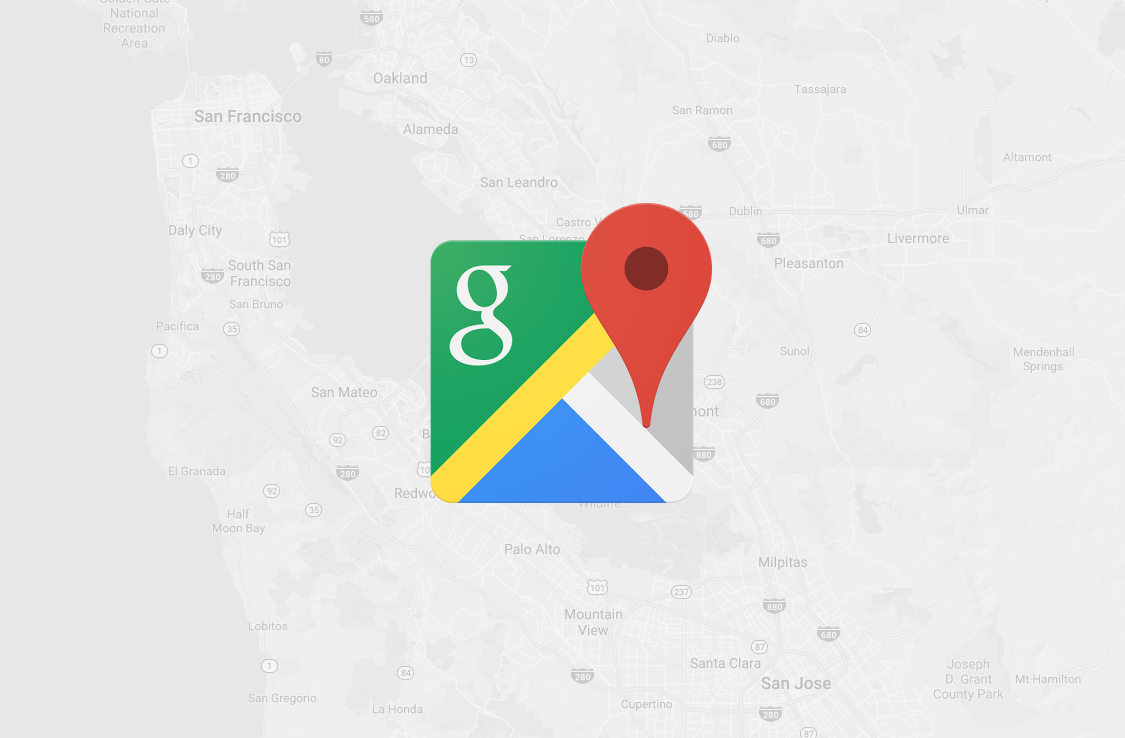 How far will the $200 credit get you?
If using the simple dynamic maps showing the location of your business with a pin, this will be completely free and not part of your credit, therefore the map can be served an unlimited number of times.
For Styled Maps
If you customise the look or use 'styled' maps (for example nightmode) then this is where the credit will begin to be used.
If you use styled maps on your website then expect your $200 to obtain 100,000 calls.
Dynamic Maps – Streetview
If your website uses the Streetview feature then you will be chargeable. Expect your $200 to obtain 28,000 calls.
Routes & Directions
If your website provides a resource for your customers to work out the best route to visit your business, you can expect this to happen 40,000 times before using up your $200 credit.
GeoLocation
If your website uses locations of places nearby i.e. an estate agent showcasing local schools or shops, then expect the $200 to stretch as far as delivering 11,500 API calls.
Tags: app development, google, Google Maps, Google Maps API
Posted in Apps, Mobile development, News | No Comments »
Saturday, October 26th, 2019
Smartwatches – are they any good?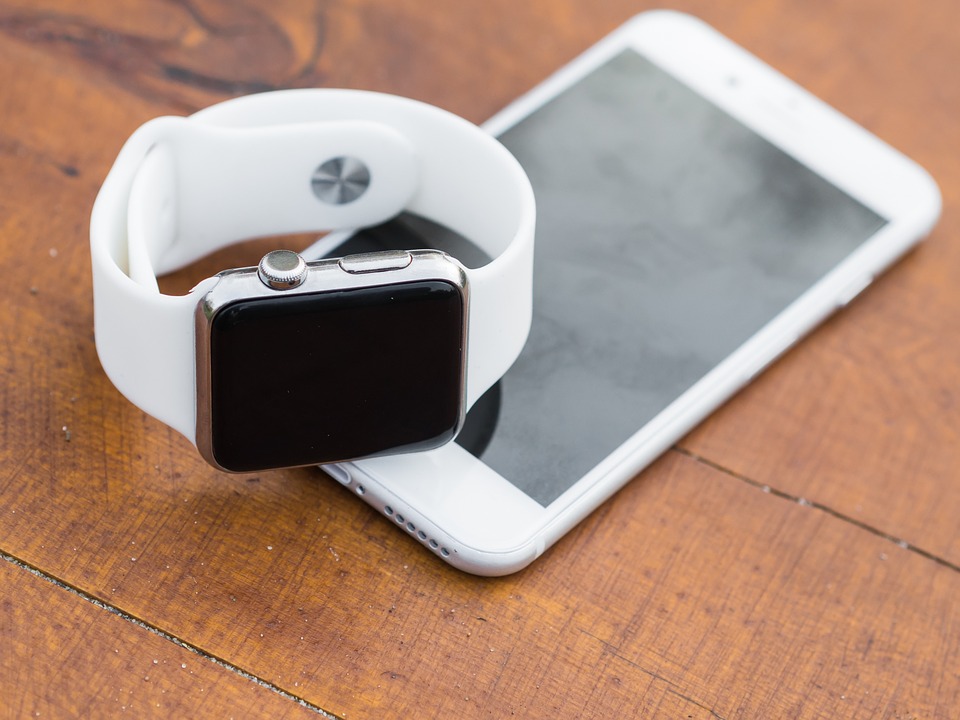 You might be surprised by all the things you can do with smartwatches. Smartphones were initially high-end devices which few felt the need to buy and nowadays I couldn't really imagine not having a smartphone since the benefits are so obvious. I think eventually the same thing will happen to smartwatches but we are currently still at the stage where you might be thinking do the benefits really outweigh the cost.
There is a multitude of features that come with smartwatches that make them worthwhile. There are many things like heart rate monitoring and sports tracking which your smartphone just can't do. Also, there are other features which just are more convenient on the smartwatch or perhaps you want to leave your bulky smartphone in the locker room while doing a workout just with your smartwatch.
It's 2019, smartwatches have been out for over half a decade now. So let's take a closer look at a few of them and see how they've improved over the years. More importantly, we'll find out if smartwatches are actually worth getting in 2019.
What are the key differences between a smartphone and a smartwatch? What can a watch do and a phone can't? You might be surprised by the differences, as smartwatches do a lot of things better than smartphones. Here are a few examples:
Wrist-based heart monitoring has become essential nowadays. I find it so valuable to be able to track my resting heart rate since that's an indication about my physical condition. A lower resting heart rate is an indication of better physical health. Also seeing the heart rate when going for a run or cycling or any other activity is great and something I expect to have in my smartwatch.
Also if you consider the possibly life-saving health benefits that heart rate monitoring might have in the future I think this is just a must-have. Having a device that constantly and permanently monitors your heart is very, very important. Devices such as the Apple Watch have saved hundreds of lives.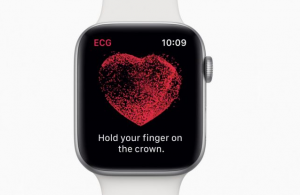 Did you know that the latest Apple Watches (Series 4 and 5) can do ECGs? These are proper ECGs that previously could only be done in hospitals. They can detect atrial fibrillation, and many other heart conditions. This is something that no smartphone could ever do, and it truly can be life-saving as well.
Nowadays, every smartphone can track your steps, calories burned, activities, etc. However, none of them are as accurate as a proper smartwatch that can measure your heart-rate and many other factors that a smartphone cannot. Smartwatches will always be more accurate than phones when it comes to fitness tracking, especially newer models that have GPS, altimeters, barometers and many, many more sensors.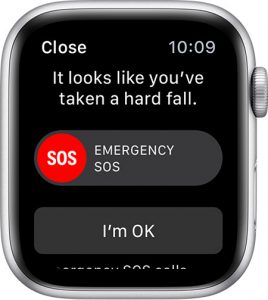 Going back to the Apple Watch – did you know that it has a feature called "Fall detection"? Again, a feature that isn't present on any smartphone, and exclusive to the Apple Watch. If the watch detects that you fell, it will send you a notification that asks if you're ok. If you don't respond to that notification within 30 seconds, or if the watch feels that you didn't move for 30 seconds, it will call the local emergency number and send them your exact location. This is another feature that has saved thousands of lives. Imagine falling down, being unconscious and having your life saved by your watch!
While not so different to smartphones, having all of your notifications pushed to your watch can be helpful. Personally, I find it a lot easier to manage my notifications and get them silently delivered to my watch, rather than having my phone vibrate all the time.
Many smartwatches can be worn during sleep, and they can track your sleep. This is yet another thing that smartwatches cannot do. Once you wake up, the watch can tell you exactly when you fell asleep, when you woke up, how was the sleep overall.
Studies have shown how important sleep is and if you are having trouble getting enough sleep due to staying up too late perhaps it might be a good idea to start tracking your sleep amount and getting motivated to correct your sleeping rhythms.
Did you know that you can use your phone instead of your credit/debit card for contactless payments? All you have to do is set up Google Pay or Apple Pay, and you can simply pay with your phone by simply touching the card reader with it.
Nowadays, smartwatches take that to next level, and instead of paying with your card or your phone, you can pay with your watch. As such, simply touch the reader with your watch, and you're good to go! Paying without even reaching for your pockets definitely feels like the future.
A watch can be useful for many more things as well. It can tell time (obviously), it can be used for two-factor authentication, it can be used to control music, to answer to messages, it can even be used to unlock your Mac.
Conclusion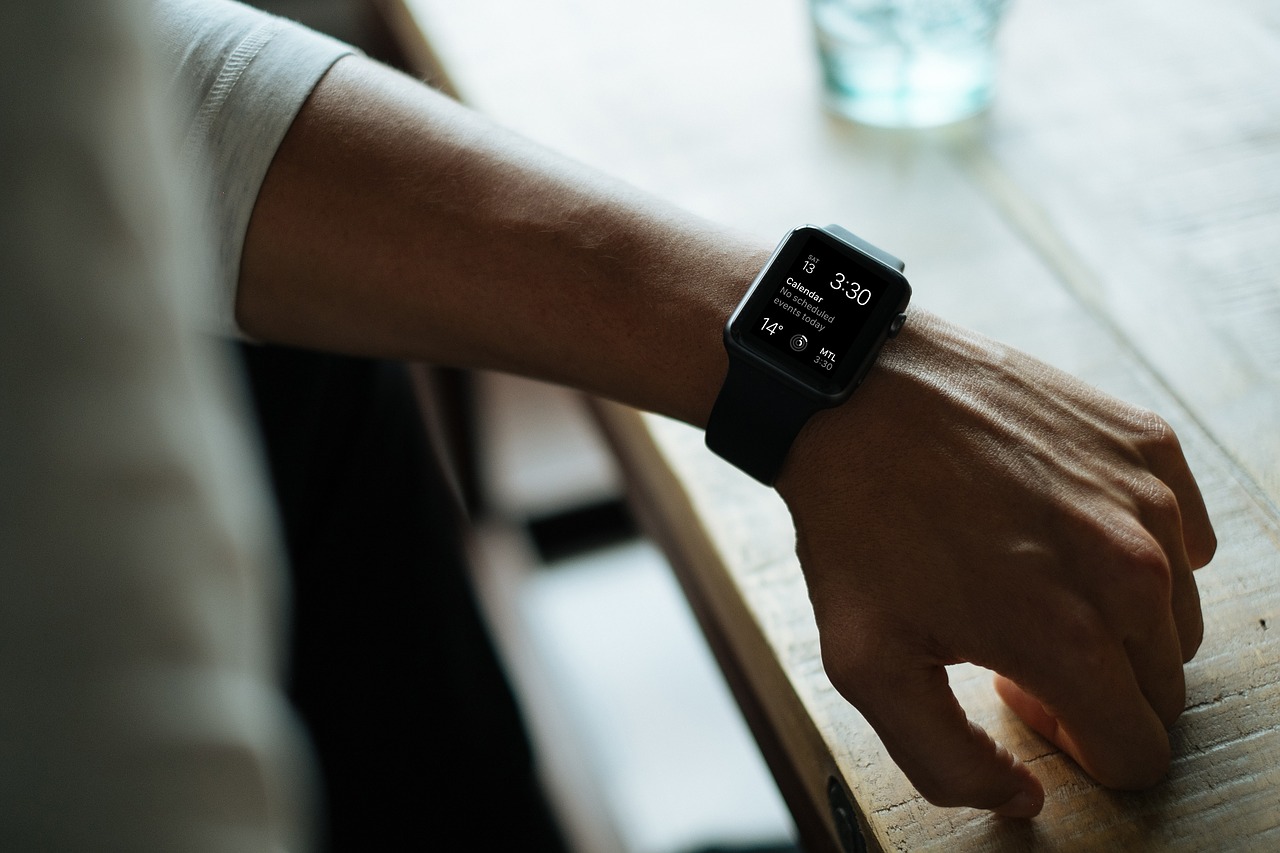 To sum up, having a smartwatch isn't a must, but it can make your life a lot easier (and safer, if you think about features such as fall detection or EKG). There are many great smartwatches that you can choose from, such as the Galaxy Watch, Huawei hands, and of course – the Apple Watch.
Another selling point of smartwatches is that many apps that you use on your smartphones, also have a smartwatch version. Having your app developed for your watch can be beneficial, as you can reach more customers.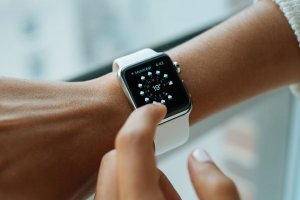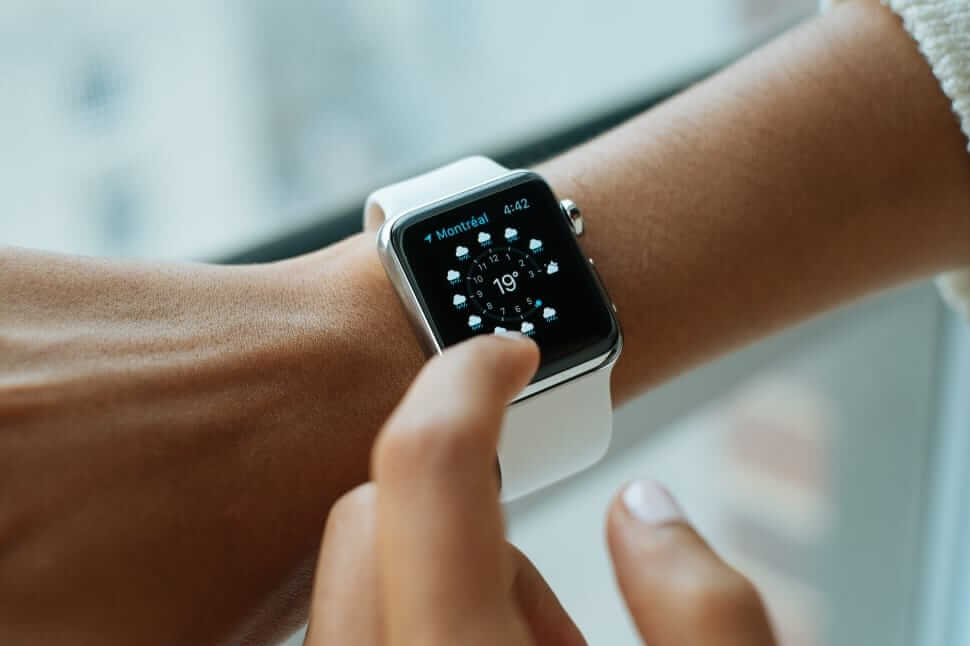 Smartwatches represent a new market, a market that is growing very fast. As such, it would be bad to miss out and not have your app developed for smartwatches. We have already developed a handful of apps for smartwatches such as Apple Watch or watches that use Android Wear. So if you want to reach out to a whole new market and have your app developed for smartwatches, feel free to contact us.
At JustApplications, we listen to you and we build the app exactly as you want it to. We don't just build apps, we create them with love.
Tags: apps, smartwatch
Posted in Apps, Mobile development, News | No Comments »
Saturday, October 19th, 2019
Google has updated Android to Android 10 and is now rolling out the update on Android devices, and of course, the first devices to receive the update are the Pixel smartphones.
Major Android updates usually have dessert-themed names, in alphabetical order. However, months before they release, they have codenames. For instance, Android Pie was Android P, and before that, Android Oreo was Android O. This year, we had Android Q. Luckily, Google didn't give us Android Quiche. Instead, it ditched the sweet names and decided to use numbers, starting with Android 10.
Here are some of the top features that are coming with Android 10:
Dark Mode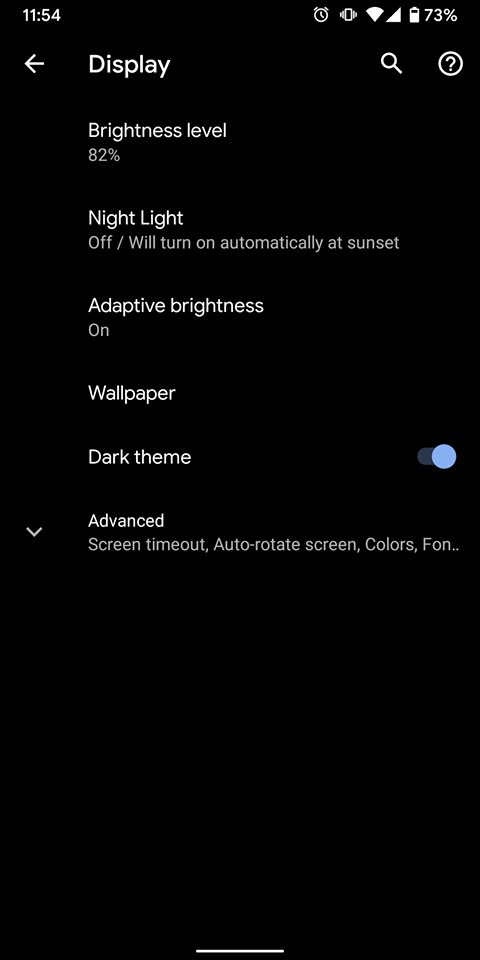 Android 10 users can enable Dark Mode to darken everything from notifications to the settings. Unlike previous dark themes built into the stock Android experience,  it applies to all apps that support it – this only applies to devices with OLED screens, as it can turn off pixels only on OLED panels. Dark Mode helps to significantly improve the battery life of the device, and after extensive use, we have seen that at the end of the day we end up having 10% – 20% more battery left with Dark Mode on, compared to using the device without Dark Mode.
Here's how to turn this feature on:
Go to Settings > Display
Toggle on "Dark theme".
If you look in your quick settings menu (swipe down from the top), you can also access a dark mode switch there. You may need to click on the pencil icon in the lower-left corner of the quick settings drop-down to find the new setting.
New gestures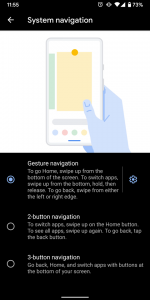 The back button, a classic navigation feature in Android, has been ditched in Android 10. Alternatively, the update includes a full set of gestures so that Android users can move beyond buttons, virtual or otherwise. This new gesture-based navigation is very similar to the gestures used in iOS devices, making it easier for people that were using iPhones to convert to  Android smartphones. So, instead of the three icons at the bottom of your screen, you will see a black strip with a white dash in the center (or white strip with a black background, depending on the page's background colour).
Google has made gestures optional, however. Here's how to enable them:
Go to Settings > System > Gestures > System Navigation (or 3-button navigation)
From the three choices, select "Gesture navigation."
There will be a tutorial of the various gestures and how to use them.
You can click the settings icon to the right of "Gesture navigation" to set the sensitivity of the screen when you back-swipe.
Location Permissions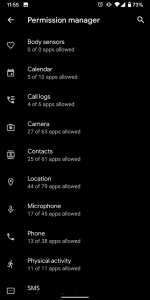 In Android 10, you can now set permissions so that an app can only track your location while it is in use. To find which of your apps have permission to track your location, and to change that, follow these steps:
Go to Settings
Go to Apps and notifications > Permission manager > Location
You'll get a list of all the apps that have permission to track your phone's location. Tap on each one to change its permission to "Allow all the time", "Allow only while using the app", or "Deny". This will with extending the battery life of your device – you'll be able to block all those pesky apps from knowing your location all the time.
Bubbles
This is Google's solution for better multitasking on a phone. It reminds us of Facebook Messenger's Chat Heads, but this Android 10 implementation will be system-wide. In an Android Developers blog post, Google provided guidelines for developers to implement the feature in their apps.
Bubbles work like this: When an alert is received from an app that uses Bubbles, a tiny circular notification will appear on your screen for you to tap. For a messaging app, for instance, you'd tap the bubble notification to perhaps view a conversation thread or reply without having to launch the entire app. Google suggested developers could also use Bubbles for notes, arrival times, and calls.
Focus Mode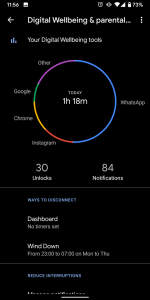 Android 10 comes with new tools designed to help you disconnect – this can help you focus more on your work or to just simply unwind. The biggest of these is Focus Mode. Here's how it to turn on it:
To enable the new Focus Mode, you must be the Digital Wellbeing beta. Sign up for the beta, and then go to Settings > Digital Wellbeing and parental controls > Ways to Disconnect.
You'll see three options – tap on each to set it up: Dashboard (set timers for specific apps); Wind Down (use Night Light to tint the screen for dim lighting and turn on Do Not Disturb);  Focus Mode (pause apps such as Facebook or Instagram so that you can literally focus on and not get distracted).
Wi-Fi and QR codes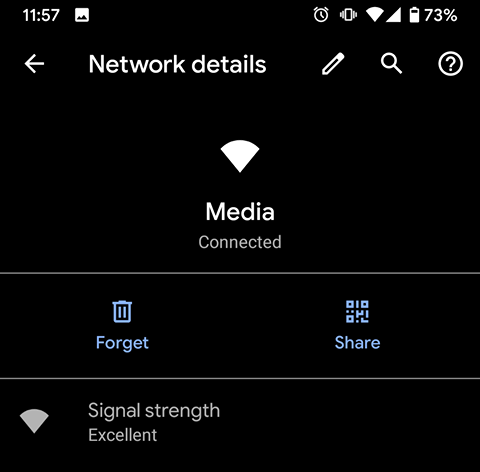 Sharing your Wi-Fi network password with friends or asking for theirs can be awkward. Android 10 has a new feature that lets you create a QR code for your Wi-Fi network or scan a QR code to join a Wi-Fi network, directly in the device's Wi-Fi settings.
To use this new feature, go to Wi-Fi settings and then select your home network, followed by the Share button with a small QR code just above it.
Live Caption
As a way to make Android more accessible, Google developed Live Caption. The feature will live-caption any video that's being played, without a data connection. To activate Live Caption, play a video and then press a volume button. The volume slider that shows up will have a caption button at the bottom — tap it. You can then move around the caption by dragging it around the screen.
Other features
There are also a number of new features that simply pop up as you need them, for example, more details on some notifications, or when a someone calls you on an unrecognized phone number, after the call, your phone will ask you if you would like to quickly add a new contact with that phone number.
Like all newly released operating systems, Android 10 is still a work in progress and these features are still only in their beginning.
Tags: android 10, android app development
Posted in Apps, Mobile development, News | No Comments »
Friday, October 18th, 2019
When you want web traffic for your site, several things jump to mind: an attractive page layout, intuitive user navigation, and a seamless mobile-responsive site design for users on their phones. But your prospective customers might never get as far as viewing your page at all if you're stuck at a low position on search engine rankings. 
That's why search engine optimization (SEO) has become such a massive industry—it's projected to grow to near $80 billion within the next year. Finding the right cues and techniques so that online browsers can find your website is often the difference between the meteoric rise of a successful e-commerce website and a page that never quite manages to get off the ground.
At Just Applications Limited, we're committed to making sure that our customers have every tool they need to succeed in a competitive online marketplace, which is why we offer web design and development as a crucial part of our optimization strategy. We stay ahead of the curve by staffing experts in Swift, Laravel, Unity, Magento, .Net, Javascript, PHP, Python, and Ruby on Rails, as well Android and iOS mobile app design. We're also adept at working with our customers' needs on Amazon and eBay.
Our happy clients are spreading the word about what we can do! We've been ranked as one of the top software firms in the UK by a review platform, Clutch, which curates company ratings through interviews with former customers. Thanks, Clutch!
We recently received a five-star Clutch review from Green Gorilla Apps, a software prototype. We designed a mobile app, creating a visual prototype and a demo video of the proposed UI.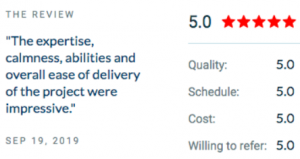 Green Gorilla Apps were happy with our delivery and the reliable line of communication we fostered with them.
We also recently redesigned an e-commerce platform for R-tech Welding Equipment LTD, a material supplier. We updated their site design and provided an SEO expert to assist with their web traffic.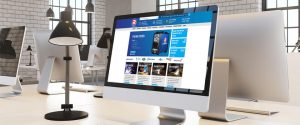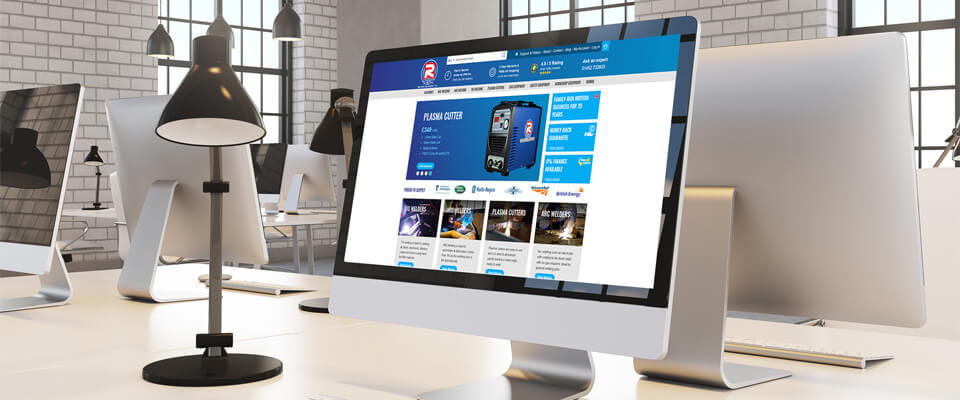 Their new mobile-friendly site has been updated with new features.
Interested in what we can do for your site? Potential customers can look through our reviews on The Manifest, Clutch's sister site and a reliable resource for entrepreneurs. We also encourage users to learn about our past projects on Visual Objects, a graphic and design-focused website that highlights top companies and their work.
But don't stop there. If you want a holistic software development partnership to increase your platform's visibility, contact us to discuss what we can do.
Posted in Apps, Mobile development, News | No Comments »
Sunday, October 13th, 2019
What is new in iOS 13 – the latest iPhone operating system?
Apple introduced the newest version of its iOS operating system, iOS 13, on June 3rd 2019. It was showcased at the keynote event of the 2019 WWDC (Worldwide Developers Conference). iOS 13 is a huge overhaul to iOS, with a long list of new features.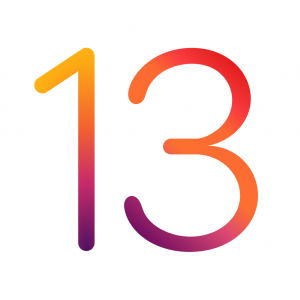 Firstly, Apple continued on with its optimization trend introduced in iOS 12, making iOS 13 faster and more efficient than ever. App update times have improved, app launch times are two times faster, app download sizes have been reduced by up to 50 percent, and Face ID is 30 percent faster.
The speed improvements aren't very noticeable on the newest devices (iPhone Xs and 11), as those phones were already extremely fast. However, on the older devices such as iPhone 6S, 7, 8 and X, the speed improvements are huge. Apple is saying that these older devices will feel a lot faster, up to 50% faster.
Dark Mode is here!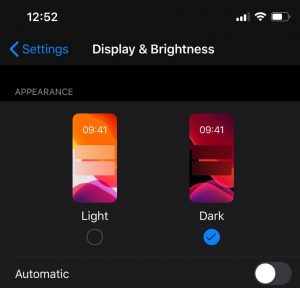 There's also a new system-wide Dark Mode option, which changes the entire look of the operating system from light to dark. You can choose either option, or have Dark Mode come on at sunset or on a custom schedule. All native Apple apps feature Dark Mode support, and third-party apps can use Dark Mode APIs to add Dark Mode integration.
While many consider the Dark Mode option to only be an aesthetical change, it's also great for improving battery life. This only applies to devices with OLED screens, not LCD, so if you have an iPhone X, Xs, Xs Max or 11 Pro, you should notice better battery life when using Dark Mode. How is it possible to save battery life just by having Dark Mode enabled? OLED screen technology is much more advanced than LCD technology. While typical LCD screens use a backlight, OLED screens don't have backlight, only the pixels light up (as needed). So if most of the interface is dark, the pixels won't light up, which means saved battery.
New Photos app and editing tools
Apple have also overhauled the Photos app, introducing a new feature that curates your entire Photos library. This will show you a selection of highlights from your life by day, month, or year. Photos and videos are also intelligently organized, making it easier to browse and relive your favorite moments.
Photo editing tools in the Photos app have been revamped to make it easier than ever to edit your images. Your editing tools are now at the bottom of the Photos app, and there are handy slider wheels available right at your fingertips when you tap the "Edit" button.
iOS 13 also gives you the capability to fully edit videos, letting you rotate, crop, and apply filters to videos. In the Camera app, you can make Portrait Lighting adjustments, moving the light closer or further away depending on the look you're going for. There's also a new High-Key Mono lighting effect for creating monochromatic looks.
iOS 13 introduces a streamlined, less obtrusive volume HUD for the first time. Now there's also an option to download apps of any size over an LTE/4G connection, untethering you from WiFi.
iPadOS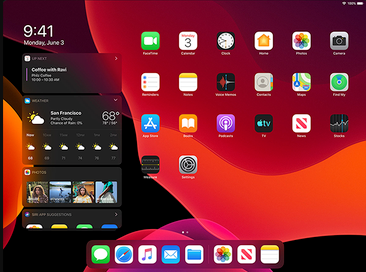 Apple has finally separated the operating systems between iPhones and iPads. As such, the OS on iPad tablets is no longer called iOS. The new name for the tablet OS is iPadOS. This has been done in order to differentiate between phones and tablets (read more here). iPadOS takes advantage of the larger display size and optimizes apps to look better and be more usable on the larger screen.
iPhones are now faster than ever, even the 5-year old iPhone 6S still holds its own. What makes iPhones great is also the fact that they have access to the world's largest app market – the App Store. The App Store has also been completely revamped in iOS 13, having a fresh new look. App updates are done seamlessly now, and finding apps that you need has been made even easier.
The new App Store
Back in iOS 11, Apple gave the App Store its first big facelift in years when it added its own editorial content in a new Today tab. They have also split Games and Apps into their own tabs, and redesigned app pages. In iOS 13, the App Store is going through another significant revision. It's not quite as big a reorganization as in iOS 11, but it's a significant change to how you update and manage your apps.
Having access to the App Store gives iPhone users access to millions of great apps. Amazing apps that range from entertainment apps, social media apps, and even apps that save lives – everything can be found on the App Store. This is why we consider the largest marketplace for apps, the App Store, to be a vital component of the iPhone user experience.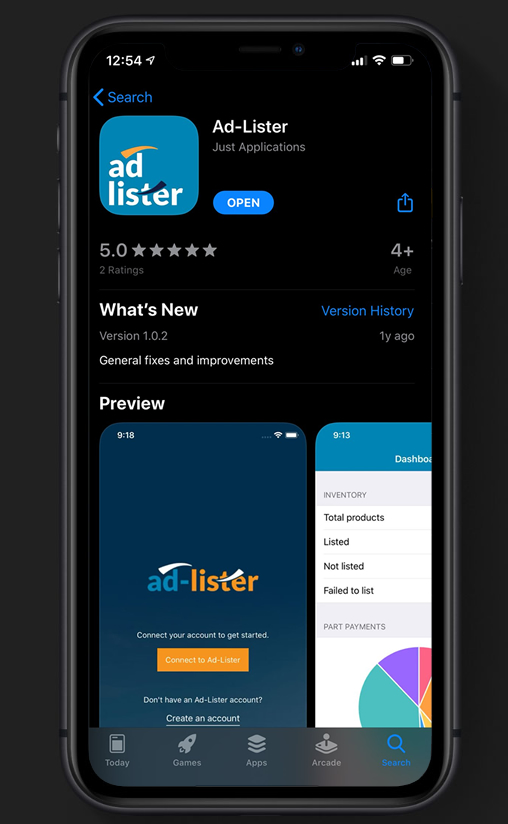 By having an app on the App Store you reach to over a billion users. So if you have an amazing idea for an app, having it developed for iOS is the best way to go.
Just let us know about your idea, and we will turn it into reality. Our iOS developers are more than keen on hearing your idea and helping you shape the future of your company. We can help you with everything – from listening to the initial idea, to improving it, developing it and putting it on the App Store – we can make your dream come true. We don't just build apps, we create them with love.
Tags: apple, ios, ios 13, iphone
Posted in Apps, Mobile development, News | No Comments »
Saturday, October 5th, 2019
2019- What a time to be alive!
Two-thousand-nineteen, soon to be twenty-twenty – there are no flying cars yet, but we're getting there! Technology has come a long way since the turn of the century – there have been huge advances in medicine, technology, robotics and our overall understanding of the universe, and yet we're writing about the top productivity apps of this year! Let's have a look at why.
Mobile phones have invaded our lives and they are here to stay – so why not take advantage of them? Productivity apps were are pieces of software that make your job easier and allow you to get more work done in less time – sounds like fun, right? The applications listed below aren't "productivity apps" in the true sense of the phrase, but each is worth trying out.
Without any further ado, here are the top apps to make you as productive as possible: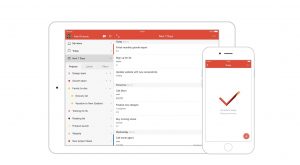 This app has helped over 10 million people around the world to get control over their lives, many would describe it as the ultimate todo list app. To start using the tool, first you have to download it from the Google Play store or the App Store –after that, you will have to write down a series of tasks that need to be done. The intelligent software then will interpret and categorize your tasks based on the entries. For example, if you were to create a task "Conference call tomorrow at 12 pm #meetings, ToDoist will automatically schedule a reminder for you tomorrow at 12 pm and file the task under the "meetings" section.
Calendar
This app is an obvious solution for those who would like to save more time and focus better. This artificial intelligence-led productivity app is always learning from your habits and meeting times – this will allow you to save time and effort along the way, meaning the more you use it, the more valuable it becomes.
You will have the ability to allow anyone to choose and book a meeting time directly to your calendar. Your calendar will then check if there are any pre-existing or conflicting meetings being scheduled at the same time and if there are, it will offer a reschedule option.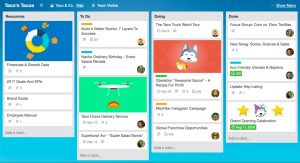 Trello is a highly visual project management app that makes managing projects less stressful, enjoyable even.
The app allows users to break big projects down into smaller chunks by creating cards for every task. These cards then can be arranged into different columns, which can represent different phases of a project. As tasks get completed, these cards can easily be dragged from one column to the next.
Let's take a look at how this can be put into practice in a real-life scenario:
Robert is tasked to manage the development of an app
To keep track of the state of all the current tasks that are being worked on he creates a Trello board with 4 columns: "Tasks", "In Progress", "Testing phase", "Done"
As each task is being worked on, it makes it's way from the "Tasks" column, all the way to the "Done" column when the task has been tested and completed.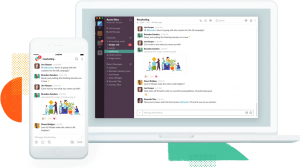 Slack is the unicorn company, currently valued at over seven billion dollars. If you haven't heard of it before, Slack is a communication app that makes collaboration a breeze. Email is great for many things, but when it comes to conversing with colleagues, it's too easy for messages to get lost and buried beneath a mountain of other emails.
With Slack, you can create different channels for different projects, departments, and clients. Team members can jump in and out of conversations with ease. Slack is an ideal solution for office communications, with features that include document sharing, video chat and sending gifs inside applications.
Signing documents can be a pain – first you have to scan the document into the computer and then email it over to your recipient. Once received, the signee would need to print out the document and sign it and then scan it back into the computer and then email it back to you…how many steps was that?
HelloSign makes document signing hassle-free, enabling you to sign the document electronically.  As an added bonus, your documents are organized inside the secured HelloSign system, meaning that you don't have to store physical documents.
These applications will allow you to save hours every week and become more productive than before. We here at JustApplications, have been using a couple of these applications for quite a while and we can see their effect day by day. We've also developed similar apps for clients that were made for internal use. If you have any ideas that you'd like to bring to life, our team of developers is at your disposal! You can contact us on 0121 285 1050 or you can leave us an email at contact@justapplications.co.uk
Tags: app development, apps, productivity, slack, trello
Posted in Apps, Mobile development, News | No Comments »
Friday, September 20th, 2019
Mobile app development has come a long way since the introduction of the first iPhone back in 2007. Year after year, mobile phones are becoming more and more powerful – these new devices can achieve desktop computer-like performance, thus allowing them to run more complex applications.
With new mobile phones getting released almost on a monthly basis we're all wondering where will all these advances in technology take us? What new features will these phones bring?
The hardware is only as good as the software running on it – this is where mobile apps come in to play. Currently, there are 5.11 billion smartphone users worldwide, meaning that unlike skeptics had predicted, mobile app development was not a bubble, nor was it just a trend that which would fade away in time.
Mobile apps have taken over our lives, we use messaging apps on a daily basis, we listen to our favorite music using Spotify, Apple Music or Sound Cloud, we use different camera apps with different filters to make our pictures stand out. We're slowly beginning to use Google Assistant or Siri to help us get by every day. These location and sound based apps are powering unprecedented growth. In a report made by Statista, mobile apps are expected to generate $189 billion in global revenue by the year 2020.
We can safely say that mobile apps have become a culture we have all grown accustomed to and mobile app developers know that very well. They are always trying to innovate and build apps that can offer the ultimate user experience, whether we are talking about AR or VR apps, mobile games or personal assistants, it is important for them to keep an eye on the latest trends all the time.
So what are these trends that they have to look out for?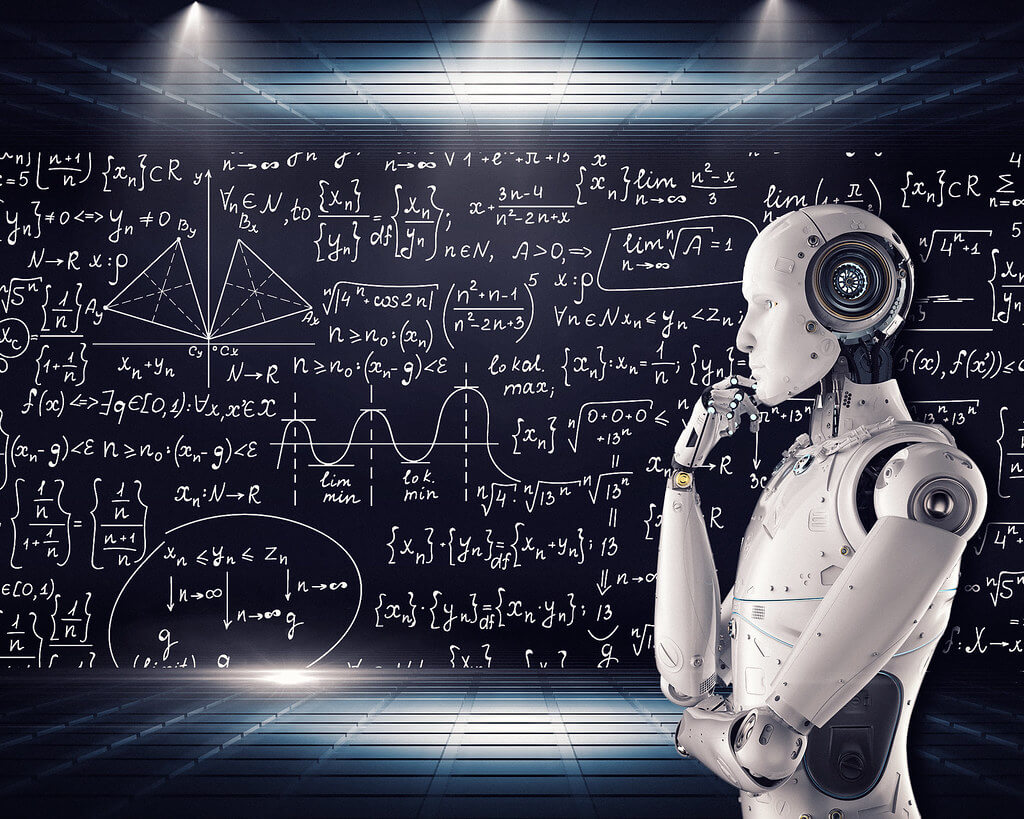 Machine learning and Artificial intelligence
You can hear the terms "machine learning" or "artificial intelligence" all the time but you're probably wondering how or where are they put in practice? Most smartphones these days come with virtual assistants – Google Assistant, Siri or Alexa – these can be considered the biggest proofs why machine learning and AI are very much part of mobile apps and cannot be separated. Even figures shown by The International Data Corporation are confidently saying that the AI industry will set another benchmark by rising up to $40 billion by the end of 2020.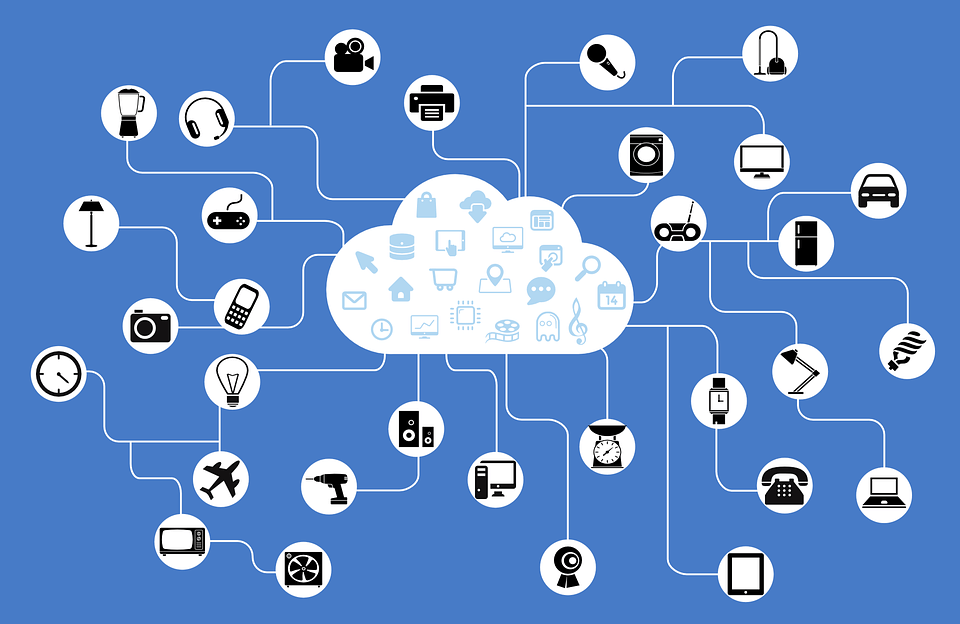 IoT apps
In 2018, we have seen Amazon launching their "Echo" line of devices, with this it firing up the race between global tech giants – who will own the largest share in the Internet Of Things ecosystem?
The other major players in this market are Google – with their Google Home and Nest brands, Phillips with their Hue brand and other new players such as Huawei or TP-Link.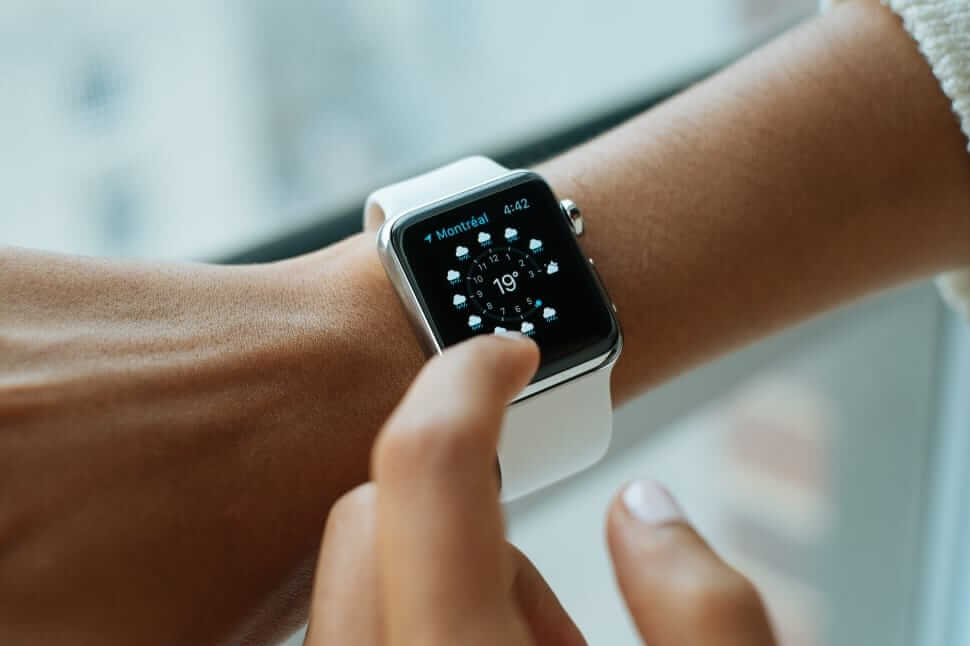 Wearable App integration – a new frontier for mobile app development
There is no denying the fact that the market of the Wearables industry is experiencing rapid growth, as companies are releasing watches such as the Apple Watch 5 or soon to be released Pixel Watch. According to Statista, wearable devices are expected to reach over $33 Billion by the end of 2019.
Today, wearables are highly dependent on the smartphones they are connected to. This means if you would like to create a wearable, the devices must be paired with a smartphone and they have to be within a close proximity. In order to be future-proof, applications have to be built in a way to work well with wearable devices.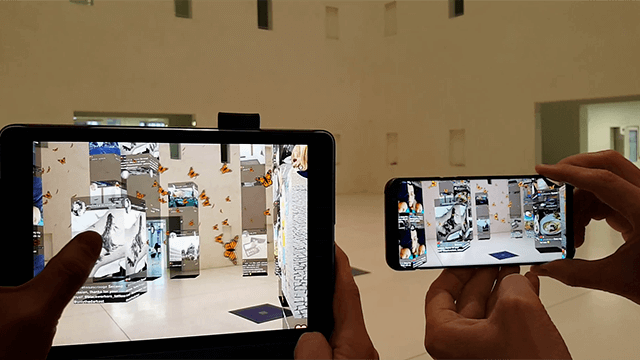 Augmented Reality and Virtual Reality
When you hear the word Augmented reality the first thing that pops in your mind is PokemonGO. This AR game based on the popular TV series took the world by storm. It became the most downloaded game of 2016 and started a revolution in the industry. Nowadays there's a trend of social media platforms to release integrated AR filters that have the ability to transform any human face into digital characters or enhance the selfie experience.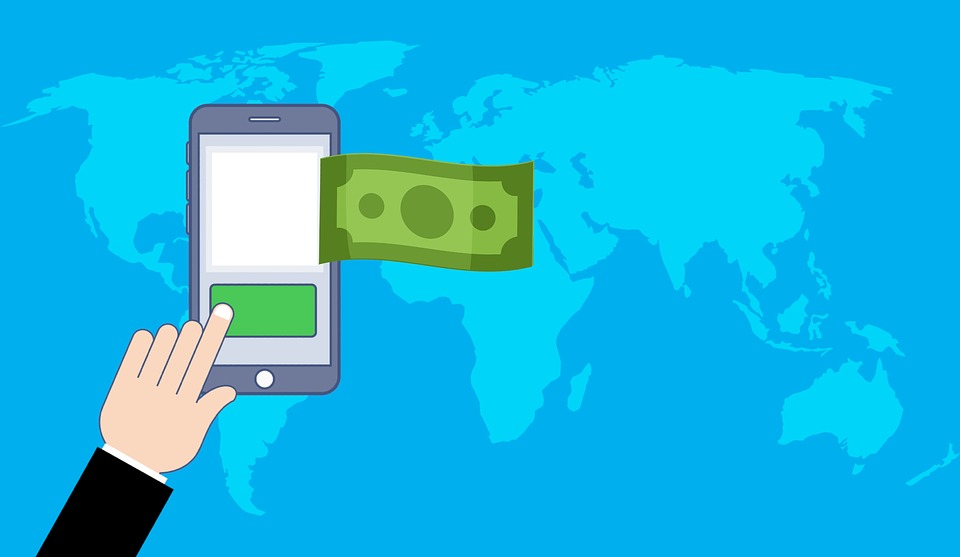 Mobile Wallets and Payment Gateways
The demand for mobile wallet apps is on the rise! This frictionless payment method is what every customer loves to see in mobile apps nowadays. This eventually will change the way customers like to shop. Every successful mobile app includes at least 3-4 payment methods such as credit/debit cards, mobile wallets and gift cards – soon cryptocurrencies!
These are the new trends that you should bear in mind before deciding on developing your dream application! You don't know what features to include? or you can't find the right company for the task at hand? JustApplications has been developing applications since the launch of the first iPhone! For more information, please contact us on 0121 285 1050!
Tags: app development, mobile app development, mobile development
Posted in Apps, Mobile development, News | No Comments »
Wednesday, September 4th, 2019
Whether we like it or not,  technology is changing our world as we know it. It is altering the way we think, feel, make life choices and live our lives in general. We are currently in an era where Sci-fi can become reality, where visions of our future become to materialize. The line between real and virtual life is getting blurred as a result of software developers and hardware engineers across the world continually coming up with new technological concepts and solutions. One such solution, which is at the forefront of the digital era is Augmented Reality – also known as AR. Predicted to reach over a billion users worldwide by 2020, AR seems to be becoming the true reality for most of us.
What is AR?
Unlike Virtual reality, which requires you to enter a virtual space, AR uses your current environment and simply augments it with computer-generated information and imagery – thus enhancing the perception of reality. In this augmented version of reality, both real and virtual worlds can work seamlessly – this way users are able to experience new and improved versions of reality where overlays of virtual information are used as a tool to provide assistance in everyday activities.  With improving reality with interactive digital elements and visuals, AR opens doorways to a limitless array of possibilities in the industrial and commercial area.
Given the versatility of AR, applications can be as simple as text notifications or as complicated as projecting computer-generated beings which are capable of interacting with their surroundings.
If you have watched any mainstream sport since the late 90'x or 2000s, you most likely have witnessed AR in action.
Early examples of the use of AR: The line used to show and offside in football, ball's trajectory displayed over the field, the after-game analysis carried out with projecting lines over the game footage.
The moment when AR became mainstream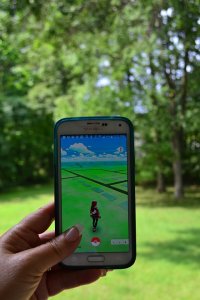 Pokemon GO – is the name of the mobile game that brought AR closer to millions of people. It allowed it's users to view the world around them through their smartphone cameras and it projected images of Pokemon on to their surroundings, it makes it seem as if they are right in your real-life neighborhood.
AR isn't only just fun and games, it's a technological solution that finds uses in more serious matters, from business to warfare and medicine. This technology has the power to change perceptions and is changing our world in more ways than one.
Practical uses for Augmented Reality include:
AR for Manufacturing and design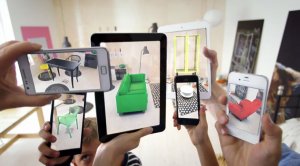 Conventionally, designing objects involved assuming conditions that were as close as possible to reality – to real operating conditions, example: using 3D models to simulate the real conditions around them. Now, with Augmented reality, it is possible to design in real conditions =, without even having the real conditions present around the 3D model.
AR for Repair and Maintenance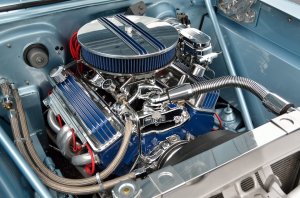 If you have tried to repair your own car, you probably familiar with the chaos of opening up the bonnet and seeing unrecognizable parts. You end up getting frustrated, probably doing more harm than good and end up taking the car to the service to get it repaired after two or three days.
Now imagine a scenario where an expert technician was there, right next to you when you opened the bonnet. You would only have to look at your screen and you would see information projected over the car part – making it easier to now which part does what and it would also tell you which car part has malfunctioned. Once the part is identified, you could just simply order the part from the App's interface from a local warehouse. Once the part gets delivered, all you have to do is to open up the App again and it will show you how to change the part step-by-step.
Augmented Reality in Retail –
Retail seems to be more adaptive to AR than any other industry. Shoppers can be reached via beacons, connecting with user accounts through apps, in-store scanners, kiosks, digital product catalogs, and many more.
Augmented reality in travel and tourism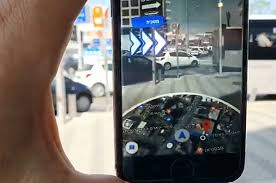 Google Maps has recently introduced AR mode which allows the app to project your destination on to the real-world environment. It will show the user virtual signs as they're walking, giving them clear directions to their destinations. As you reach virtual markers scattered along your route, you will hear audio notifications prompting you to move your camera towards the next marker.
Digital transformation is elevating user experiences and customer expectations are growing at the speed of thought. As AR technology keeps evolving, we will see it being applied more commonly in different apps to make our lives easier.
Are you interested in an AR app? JustApplications can help bring your concepts to life! Our team of senior developers has years of experience working in different ways of applying new technologies.
For more information, please contact us on: 0121 285 1050
Tags: appl;ications, augmentedreality, mobileapps
Posted in Apps, Mobile development, News | No Comments »