Archive for the 'News' Category
Saturday, April 4th, 2020
In today's digitalized world it is essential for businesses to have an online presence, this is why it is vital to have a Google Business page. Statistics show that 81% of shoppers search online before they make a purchase, even when they are looking to buy from local businesses. If you would like to get traffic directed to your website or store, you should seriously consider getting a Google Business page set up. Since you're reading this blog article, I think you've found that it's easier said than done. We will try to answer some of the questions that most businesses often struggle with.
What is a Google Business page?
Google Business if a free and simplified platform that displays business information on Google Search and Google maps. It also allows your customers or other businesses to leave reviews that can help others understand your business.
How can you create a Google Business page?
In order to create a Google Business page, you will need a physical location that you own. It won't work if you are using a virtual office as you can't claim it as your own, and you must have employees located at a physical address.
Let's have a look at what steps you'll have to take in order to create the Google Business page:
First, you will have to create a Google account
After creating the Google account, you will have to navigate to the google.com/business link and click on Manage now on the top right corner of the screen.
Follow the steps and enter all the relevant details about your business – starting with your name and address. Please note that your name has to be the same as how your business is presented elsewhere – e.g. you cannot call your business "Best car repair shop Norwich" if your business is called "Garry's Garage".
You will also have to select an accurate category for your business – sometimes it can be hard to find the right match, so in order to get it right, we would advise checking what your competitors are doing. All you have to do is to search for your competitor's location and you should be able to see their chosen category underneath their business name. It is essential to choose the right category as this will affect how you'll be shown for generic local searches.
The next step is adding your business website and phone number – you can use a tool called campaign URL to help track how many users are clicking through to your website – be sure to be consistent with your campaign URLs for all of your locations.
Now, all you have to do is to choose how you would like to verify your listing – you have a few options to choose from, all self-explanatory.
Congratulations! You've created your Google Business page – Now let's see how you can optimize your page for local visibility
One of the most important things when it comes to a Google Business page is the amount of information you add to the listing – ensuring you complete as many of the fields as possible will help build up relevant keywords and content for your Google Business page. Adding information about your business also helps users understand what your business is about and gives them a smooth customer journey. Please note that you can include details such as the services you offer, special working hours, your service areas, when the business opened and most importantly, a 750 character description about your brand.
Next would be the data consistency across all of your platforms – be sure to use the same business name, phone numbers and addresses on your websites, social media profiles, and local directories. If you keep the data consistent, Google will automatically link your social media profiles to your business page.
You can advertise your business by adding photos to your Google Business page – these photos will show up in search results, so be sure to add high quality and visually attractive photos to your business page.
Another important aspect of your Google Business page is the reviews that customers leave. It's a proven fact that the number, quality and diversity of reviews on your Google Business page count as a ranking factor – so be sure to kindly ask your customers to leave a review.  To encourage your customers to leave reviews, you can set up a prize poll or add the Google Business Review URL to your newsletters. Once you start getting reviews, be sure to reply to them – this way, possible customers might see that you are a customer-oriented business and that you do care about your clients.
Final thoughts
In the age of the internet, where customers rely on reviews, having a Google Business page is essential. It can help improve your business's overall visibility and performance. The more people know about your business, the more possible customers you might get, and if you are not using a Google Business page, it's never too late to start. With our quick start guide, you can get started for absolutely free.
Tags: Google Business page, Optimising your Google Business page
Posted in News | No Comments »
Tuesday, March 17th, 2020
The best business meeting apps in 2020
With the new coronavirus outbreak, many people have started self-isolating and working from home. But given this unprecedented exodus, how do businesses continue? Just how will we continue with our meetings? We cannot meet up, so we must now switch to meeting virtually, via business meeting apps.
Many of us use these apps on a daily basis to do demo's to prospects or clients across borders.  They aren't brand new but useful when face to face meetings are not appropriate.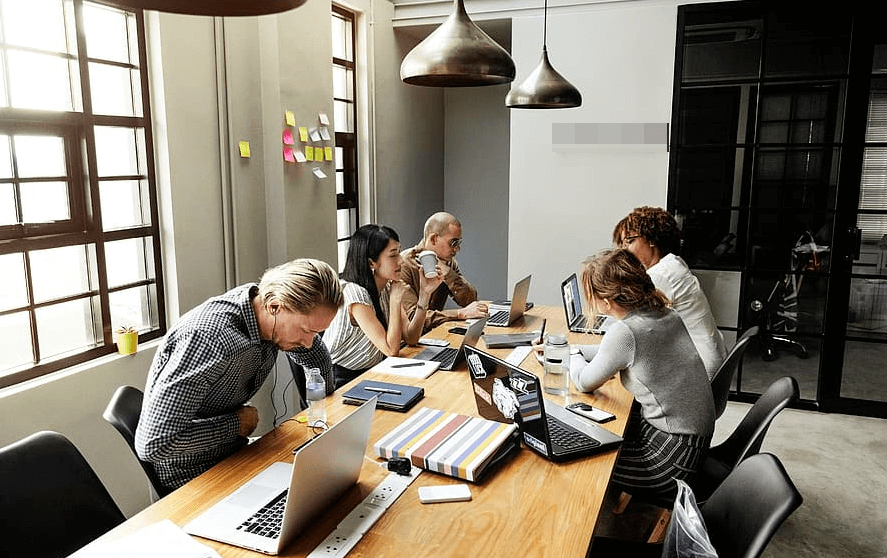 Companies that have several offices in different cities and countries would use such apps to have video conference meetings. Here are our recommendations for the best business meeting apps that we use @JustApplications Limited.
1) GoToMeeting
This app is really easy to set up for the presenter.  Our staff particularly like the drawing feature that allows you to highlight important content on the screen whilst your talking.  The screen sharing option is easy to locate and a great way for the speaker to share visual information with the attendees in the meeting.  We sometimes make this obligatory, as it helps to ensure that those in the meeting are actually paying attention and not being distracted by emails or Skype chats.
Please remember to switch your audio on prior to joining the meeting. If you join by phone and forget to switch your GoToMeeting dashboard setting to phone audio, you (and others) will hear yourself echoing back. In future versions it would be helpful if GoToMeeting would recognise the source from which you are joining (phone or computer audio) but since it doesn't then get into the habit of switching this manually to avoid the loud reverb.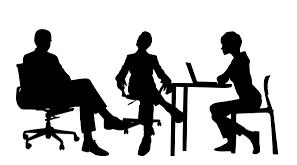 GoToMeeting is free for up to 3 participants. If you have more participants, it's £30/month
2) Zoom
Zoom is the app we use the most! A personal favourite as we're often having conversations with several employees in multiple offices around the world. We find there is very little interference and connection issues.  We've had up to 30 people regularly in a call, one particular meeting was discussing a mobile app project that we were developing and we were on the call for over 2 hours. Zoom has some very cool features to allow the meeting organiser to mute everyone whilst the speaker is talking as well as being able to see many meeting members in the same screen.
The Meeting setup can be a bit confusing.  However, this is a common problem among most of the video conferencing platforms, as generating the conference ID can get be a little confusing depending on who is managing the meeting.
The recent addition of the video being turned off from opening any new meeting without warning can be annoying.  Just be mindful to cast your eyes down to the bottom toolbar to turn it on.
Not surprising with over 10 million downloads in the App Store and Google Play. In addition to the functions standard for this type of application like HD video conferences and secure audio calls, this app offers its users to make their group meetings with mobile phones via cellular connection or available Wi-Fi.
Up to 3 participants its free.  If you have more it starts from £11.99 per month.
3) Google Hangouts Meet
Google Hangouts allows participants to perform group video calls and hold online meetings. This App has been around since 2013 and is growing in popularity. However, annoyingly you need a gmail account to use this App.
We don't use this software as it doesn't allow you to send multimedia documents. This  is really important to us when we are sharing images and documents with the team.  Google need to work on this for us to choose this over Zoom.  Also we found it unusable over 10 users.
Hangouts lacks a few advanced features that its competitors have. However, given that it's free along with Drive its a very usable tool. But be warned it is not suitable for online meetings involving multiple people in places.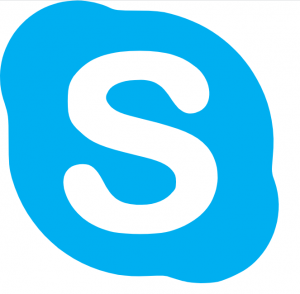 Skype paved the way for all the videoconferencing tools.  Everyone knows about Skype…right?  And for good reasons, it's one of the most used free apps to this day.
In fact, it is so common that "Skype" has become a verb. You must have heard the phrase "I'm just skyping my mom"?
Skype is so widely known and so popular that it comes pre-installed with every Windows 10 machine, and it's free to download and use on other devices if required.
There's a more fancy version of Skype called Skype for Business. It boasts meetings of over 250 people.  However, we have struggled with it. Connection drop outs and communication pauses leave this app suitable for 1-2-1 video conferencing where we love the screen-share feature.
Skype for our business is still our number one messaging app on our PCs over WhatsApp and Viber. Once on mobile of course its WhatsApp and Viber.
Business Skype users pay £2-£5 per user, per month.
5) Join.me
The quality of video and audio is excellent. The system really adopts the KISS method (Keep it simple stupid) which has its advantages when you are in a phone conversation and want to switch to a conferencing system quickly.
The app allows users to share their screens and send documents or media files with ease during the meeting.
A personal wish of mine is that join.me had the ability to allow me to set my conference room to allow attendees to join without me having to start the conference. Furthermore if I need a colleague to run a meeting it becomes an extra hassle for them to have to log out of their account and login in to mine just to start a meeting.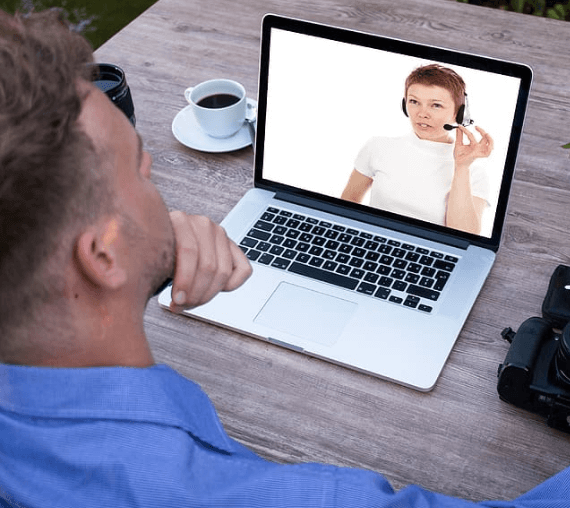 To sum up
Whether you're working from home due to the Corona virus outbreak, or whether online meetings are a part of your daily workflow, these apps can make your life much easier.
The main goal of any online group meeting application is to be able to communicate without having to be there in person.  Please remember these are just our personal experiences we've shared with you and feel free to trial any of these amazing apps!
Tags: apps, business, meeting
Posted in Apps, News | No Comments »
Sunday, January 5th, 2020
iOS apps are coming to the Mac!
Great news, as your Mac is about to get a whole lot more powerful. Alongside macOS 10.15 Catalina, Apple unveiled a new way to design apps across all of its platforms. Called Project Catalyst, the new initiative builds on the News, Stocks, Voice Memos, and Home apps Apple launched in macOS 10.14 Mojave, and it has the potential to transform the entire app ecosystem.
Project Catalyst is designed so a team of developers can easily make a single app that runs on the iPhone, iPad, and Mac without needing to spend months on each.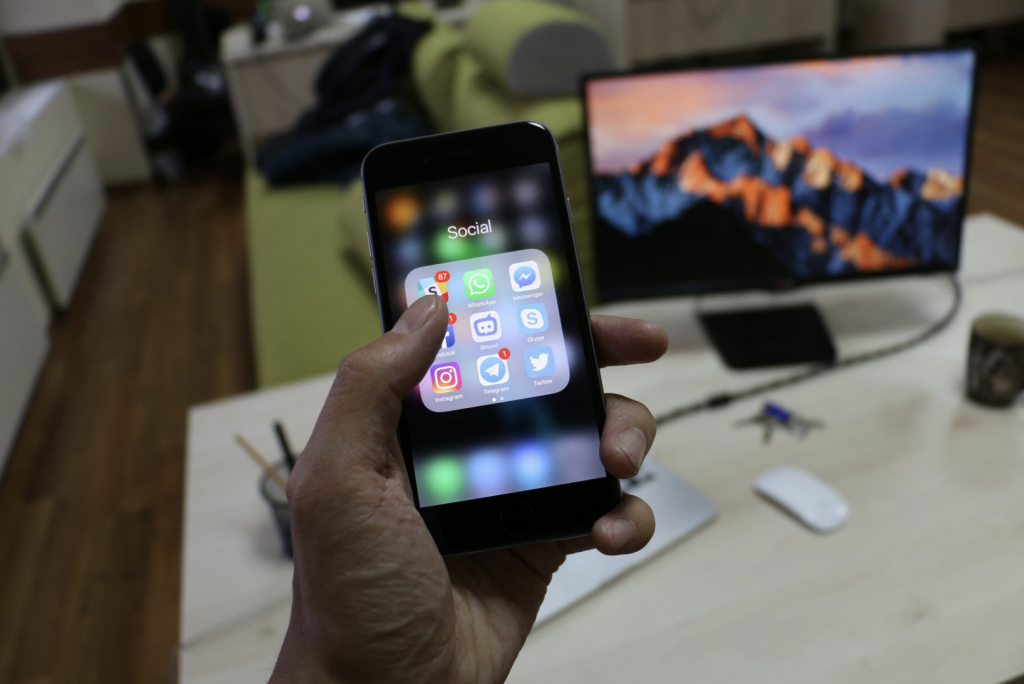 This is a massive accomplishment for a process that normally takes months and tons of resources. Recently, many developers have understandably shifted their focus away from the Mac, but Project Catalyst should make it as easy to bring an iOS app to the Mac as it is to turn on iPhone app into an iPad one, completely with drag-and-drop functionality and a full-screen experience.
What do we mean by this?
Well, if you've used a Mac in the past couple of years, you'll know that they have their own App Store, which looks shockingly similar to the iOS App Store (found on iPhones and iPads). However, beyond the similar look, the macOS App Store is very poor, it has very few useful apps, and almost none of the great apps that you can find on iOS (Facebook, Instagram, Twitter, Amazon, eBay, Revolut and many, many more).
I remember the first time when I purchased my brand new Mac, I took it home, unboxed it, and the first thing is that I wanted to do was to install some apps from the App Store. I was a bit surprised to find out that almost none of the great iOS apps work on the Mac. But now, with Project Catalyst, they should start working on macOS as well soon.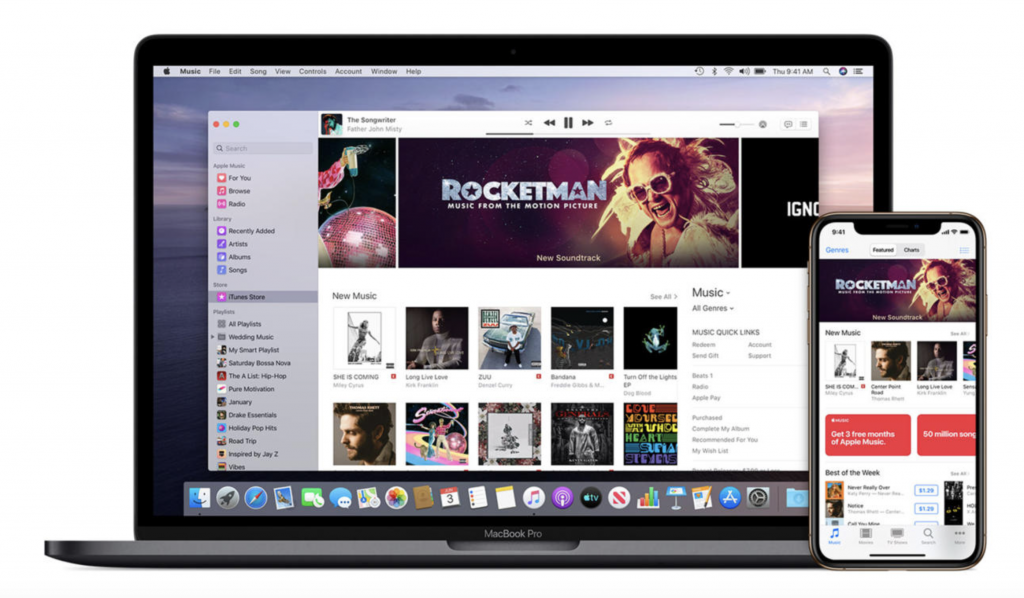 How will it work?
Optimizing apps for Mac means building in different mechanisms, like keyboard and mouse support, and considering how a larger screen changes the content. 
Well, they'll be more than super-sized iOS apps. Apple is respecting the Mac's menus and interface so apps will look as native as they can. Developers will be able to add unique features as well. Atlassian said it was able to use Project Catalyst to "put the finishing touches that make (Jira Cloud) perfect for the desktop" and Twitter was able to add "native Mac features" without spending weeks designing and testing.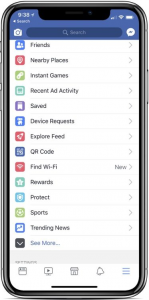 Apple describes Catalyst as: "Also available with macOS Catalina is Mac Catalyst, a new technology that lets app developers easily build Mac versions of their shipping iPad apps. The iPad ecosystem comprises over a million iPad apps, and now users will see more of their favorite titles come to Mac than ever before."
Games will be coming to the Mac as well
Oh yes, that's right! Games such as Asphalt 9, a hugely popular free-to-play racing game, was delayed until later this year so its developers can further polish the experience. Once it's ready, the game's Mac version will allow players to sign into a single account across their Apple devices, to more easily switch between them and continue playing the same game, according to the technical director at Gameloft Barcelona, the development studio behind Asphalt 9. The Mac setup also allows the game developers to push all of the details further while running at 60 frames per second without worrying about battery life.
And there will be many, many more great games that you're used to playing on your iPhone coming to the Mac in the near future. This is exciting news!
Major challenges ahead
While Catalyst opens the door to the Mac ecosystem for many iOS developers, it remains an imperfect passageway.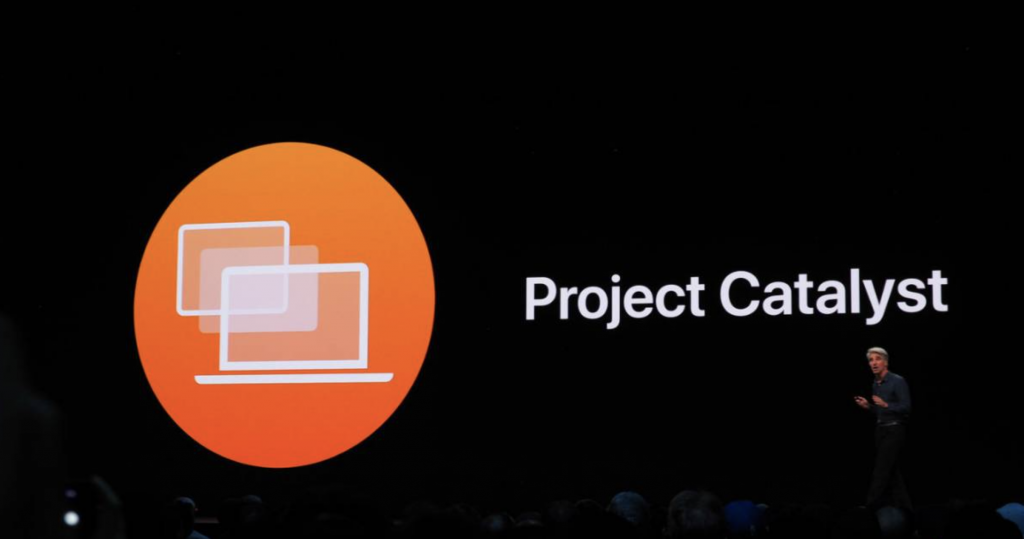 Beyond beta issues, there is currently no way to share purchases between the App Store and the Mac App Store, so users have to buy the same app twice to use it on both their iPad and Mac, which is confusing and inconvenient
Of course, Catalyst isn't the only option for developers who want to build a Mac app. They can still do so from scratch using AppKit, or build one for multiple Apple platforms using the new SwiftUI. 
To sum up
Apple's efforts to bring iPad apps to the Mac are beginning to pay off, but there's still a long way to go before Mac users are able to find many of their favorite apps on their desktop the same way they do their iPhone or iPad.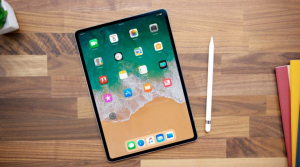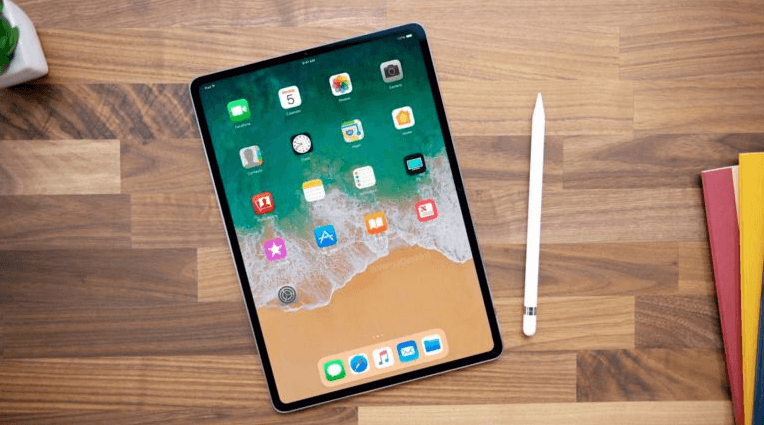 Nonetheless, we can say that the future is looking great for macOS and Mac users. We can't wait to see what great apps will be brought over to the Mac!
Tags: apps, ios, mac, macos
Posted in Apps, News | No Comments »
Friday, December 27th, 2019
If you are a complete beginner to the field of software development – the very first question you might ask yourself is "Where do I begin?"
There are hundreds of programming languages to choose from – that's why you will need to find out which one is the most suitable for you. One of the easiest ways to pick the best programming language for you is to listen to what the market says.
In this blog post we will explore some of the best and most demanding programming languages for web, mobile and game development. After reading this blog, we hope that you will have a clear picture of which programming language should you learn to start your career in web development.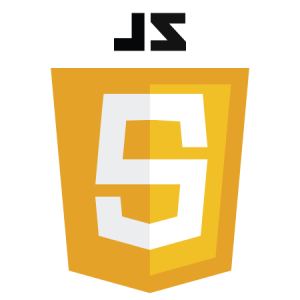 JavaScript
We can't talk about software development without mentioning JavaScript – it's impossible to be a software developer these days without using any elements of JavaScript. Looking at Stack Overflow's developer survey, it seems like JS is the most popular language among developers successively for 7 years and around 67% of them have used this language in the past year.
Why is JavaScript so popular?
Mainly because JavaScript is light weighed, interpreted and plays a major role in front-end development. It's also compatible with all the major browsers and it's really flexible with the syntax it holds. JavaScript – being a front-end language – is also used on the server-side through Node.js.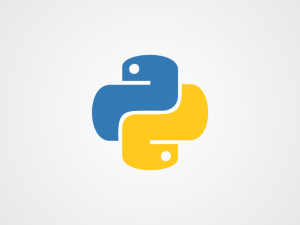 Python
Python is one of the most user-friendly general-purpose programming languages on this list. Like Java, Python syntax is very clear, intuitive and very similar to the English language. It's "object-based" subset is similar to JavaScript.
If you are interested in making a career in back-end development, for example, Django – which is an open-source framework written in python. This makes learning Django very easy, and it offers a wide array of features making it one of the most popular back-end languages out there.
Python has a wide variety of applications that make it a versatile and powerful language – it can be used in scientific computing, machine learning, and engineering. Python supports a programming style that uses simple functions and variables without much interrogating in class definitions.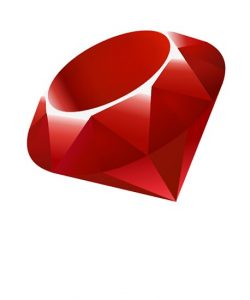 Ruby
Ruby is an open-source, dynamic programming language, focused on simplicity and productivity. It was developed in 1990 in Japan and was designed with a themed environment, which simplified programming – making it more fun.
Ruby became popular thanks to the Ruby on Rails framework, which is used as a full-stack development framework. Ruby has a dynamically typed language, it does not have hard rules and it is a high-level language that resembles the English language to a great extent. You can use Ruby to build an application with fewer lines of code than with any other language, but it's not easy to maintain its flexibility.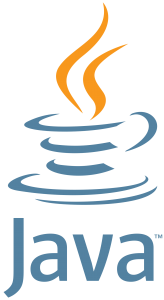 Java
Java has been the ruling programming language for the past 20 years. This programming language is 99% object-oriented and simpler than C++ ( because it uses automatic memory allocation and garbage collection).
Java is one of the most cross-platform compatible languages out there, it's virtually independent of any platforms. You can code anywhere – almost all devices – you can simply compile into low-level machine code and run it on basically any platform, using Java Virtual Machine.
Java makes up the base of the Android operating system and is used by up to 90% of fortune 500 companies for making a variety of backend applications.  It is being used in Apache Hadoop processing, run by Amazon Web Services and Windows Azure.
With a huge range of applicability and a wide range of business applications, possessing immense flexibility, java is the all-time beginner's favorite.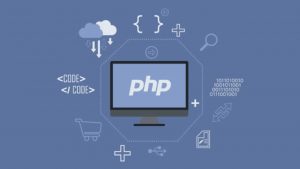 PHP
PHP was created for the purpose of maintaining a Personal Home Page (PHP) for Rasmus and soon got to spread globally – now being used by 83% of all websites around the world. PHP stands for Hypertext Preprocessor and it's used as a general-purpose programming language – it is run on a server and it's being used to create web pages written in HTML. It has gained popularity because it's free, easy to set up and simple to use for new programmers. PHP is a strong option for web developers around the world – it's used to create dynamic web pages such as WordPress and Magento websites.
The only drawback of using PHP is that it downgrades website performance and affects the loading time.
 Summary
Because of the forever changing nature of the software industry, it's hard to predict which would be the best programming language for the future, but if you want to start your career in software development, you definitely have to choose one of these languages to start with.
Tags: JavaScript, Programming languages, Ruby, Web Development
Posted in Apps, News | No Comments »
Friday, December 6th, 2019
It's mostly due to humanity's uncanny obsession with technological innovation – from the invention of the wheel to the birth of the automobile or to the dawn of modern ways of communication such as television or the radio. Over the past decade, the pace of progress has quickened far faster than any of us could have predicted. Nearly every part of our business and daily lives have been improved through innovation and advances in technology. Today we live in an era where we have real-time, on-demand access to all the information the internet holds and to any products or services that we require. No matter where in the world we might be, our smartphones can easily grant us access to basically anything we need.
As we look back to the decades that have passed, it's hard to imagine how others lived that came before us. It's even harder to imagine the difficulties that they've faced during traveling – when we now have interactive maps in the palm of our hands, self-driving cars and global positioning satellites orbiting the earth, knowing our exact location. It's clear that in the last 100 years, mankind has made more technological progress than it has in its entire history. So what's next? What do the next 100 years hold for us? What about the next 10 years? – While some technologies are changing the way we live and work, others are revolutionizing our lives.
One of these promising technologies is VR – this technology will significantly alter the landscape of every industry – from the military to healthcare, entertainment, gaming, education, fashion and many more.
So what is Virtual Reality?
Virtual reality is an immersive experience that will eventually include all sensory inputs. Virtual reality is so realistic that it can even trick the mind into thinking what it's experiencing is real. The applications for immersive environments are endless, it can allow us to engage in dry runs in instances that might risk bodily or physical harm in some manner or the other. Let's have a look at a couple of cases where Virtual reality is already making an impact:
The Military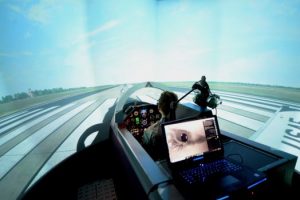 The military in the UK and US have both adopted the use of virtual reality in their training as it allows them to undertake a huge range of simulations, which can be used in all branches of service. Virtual reality can put a soldier in training into a number of different situations , without the cadet having to leave the room. The military is using this technology in various simulations, such as flight simulators, battlefield simulators, medic training, vehicle simulation and virtual boot camps. One of the key benefits of using VR is the reduction of costs when it comes to training the cadets and the additional safety – trainees can learn how to fly aircraft, helicopter without actually having to get in one- this allows them to be put into dangerous training situations without any risks.
Healthcare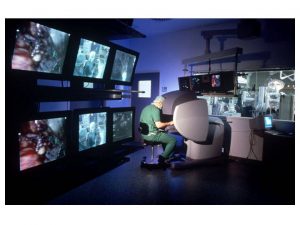 In some universities, medical students are using VR to practice surgeries and procedures, allowing them to practice in a consequence-free environment. Virtual patients are used allowing students to develop skills that can be later applied in the real world. In some cases, they are using virtual reality to conduct virtual surgeries where the surgeon can be thousands of miles away guiding real-world tools through the use of haptic feedback and other sensory inputs.
Sports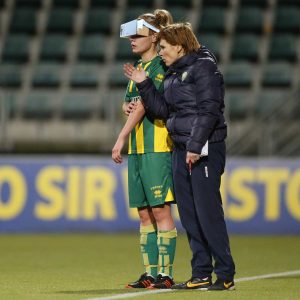 The sports industry is beginning to adopt VR for both players and viewers. Virtual reality is used as a training aid in many sports to help measure athletic performance and analyze techniques.
Virtual reality can be also used to enhance the viewer's experience of a sporting event. Broadcasters can now stream games in virtual reality and the next step would be to one day sell "virtual tickets" to live games. This can allow viewers to fully experience a sporting event without having to leave the comfort of their home.
Education
Virtual reality is now being adopted as an educational tool. It allows students to take virtual field trips for example to museums, they can take a tour of the solar system and they can easily go back in time to different eras – al through the magic of virtual reality. Students can interact with each other and the simulated three-dimensional environment – offering them a very immersive experience.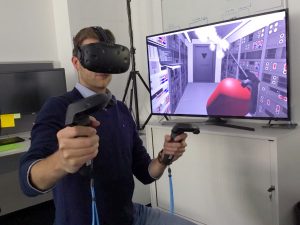 Conclusion
The future of virtual reality looks bright, there are over 36 million VR-ready PS4 consoles and all of the newer graphics cards are engineered to support VR links. This technology is becoming more and more accessible to the masses and it is being adopted by new users each day. Maybe one day we will go to work in a virtual environment completing virtual tasks, all from the comfort of our homes.
Tags: virtual reality, VR
Posted in News | No Comments »
Friday, November 15th, 2019
The world we live in is fast evolving, with Artificial Intelligence driving this change that can affect the way we will be living in the near future. AI technology has been improving each year for the past 20 years, and today it's a very mature technology. Many large companies and organizations are actively employing AI in different ways.
But before we dive deeper into this subject, we need to clarify what is AI? For many, it remains unclear what this technology is all about – so let's start with that.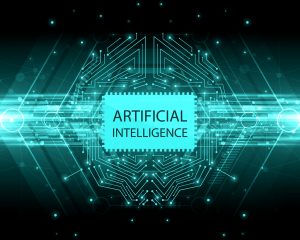 AI is a branch of computer science that deals with the intelligent behavior of machines. It's basically a simulated ability of a machine to imitate human behavior and our specific conventional response patterns. All of this is made possible with specific algorithms that make AI function in a specified scope of activities – this depends on the algorithm on which it's based on. This means that AI is versatile enough to carry out many of our everyday activities.
Neural networks, for example, can now be used to perform tasks that were once performed exclusively by the human brain – such as automatically recognizing speech and images. AI can also make decisions based on a set of data – for example, what a person likes on social media or what product shopping history they have.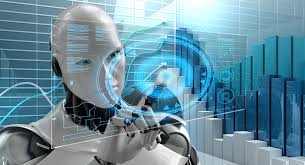 AI is already around us, but often we don't notice it. For example, Facebook uses AI technology for its image recognition – when you try to tag a person in a photo. AI has also played roles in managing calendars, political campaigns, and it will soon be managing everything.
"The study is to proceed on the basis of the conjecture that every aspect of learning or any other feature of intelligence can in principle be so precisely described that a machine can be made to simulate it. "
— John McCarthy – one of the founding fathers of AI technology
This means that AI can imitate any aspect of our life, and this is how it can help to build a different and more advanced world to benefit.
Let's have a look at a couple of ways how AI is changing our lives
Using AI, people would have to carry out fewer tasks by themselves – with a personal assistant we can set reminders and notifications to help us ease our days. For example, if you own your own smartphone, you have access to a personal assistant based on the platform you're using such as Siri, the Google Assistant, Alexa. These AI-driven assistants can help you find any information when you ask for it using your voice. You can ask: Where is the neared restaurant? Or simply say "set an alarm for 8 am", and the assistant will respond by finding the required information or by completing the task.
AI helps with processing in information (processing the request, finding the information and replying to your request) and to better recognize your voice. It's also programmed to recognize and use behavioral patterns to tailor your preferences- basically, these assistants are continuously learning from their users.
Retailers use targeted advertising to keep their customers hooked on their websites. These emails take into consideration what the users browsed, searched for, shopped and numerous other factors and data. These systems show the things that the customer has an affinity towards – increasing the chances of purchasing the product.
Amazon wen a little bit further than this, they have patented anticipatory shipping – which is a system that was meant to deliver products to the shippers' hubs or trucks close to customers who are predicted to want them before they even place an order. These predictions are made using the customers' previous orders and numerous other factors.
Chatbots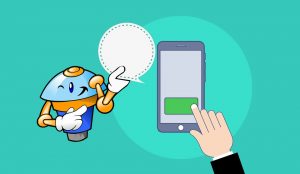 Customer service is a key proposition for businesses to keep you coming back. Businesses have dedicated Facebook pages where you can contact them via the Messenger or integrated chats services their websites – this is why more and more companies have started to create their own "apps in apps" called chatbots. These bots exist within a messaging app and are designed to offer customers some basic functions in the environment they already spend a lot of time in. There are already weather bots, bots that enable users to place orders and of course, ones you can talk with.
These bots require a lot of planning and resources to build. Chatbots need to be adept at understanding natural languages, which is rather challenging as the way each person talks to a computer is different – but with natural language processing and rapid advancements in the technology, smarter bots are not that far away.
Movie and Music recommendation services
Probably you wouldn't think that Netflix, Spotify, Pandora, Prime, Hulu are all also based on Artificial intelligence. Thanks to the built-in AI, they can accomplish a useful task: – Recommending music and movies based on interests you've expressed and things you've watched/heard in the past.
By monitoring the choices and inserting them into an algorithm, these apps make recommendations of what you've most likely be interested in. For example, if you like a sci-fi movie from the '90s with a certain actor or a plot, chances are you might like other films of the actor or other movies with a similar plot.
What we've been seeing in the movies is slowly becoming a reality – the solutions we have now are even more powerful and innovative than the ones predicted in sci-fi movies. What will we have in the future? The best way to have an idea of what's coming next is to listen to the tech industry leaders who are already working on solutions for problems we can't imagine yet.
Tags: AI, AI development, Artificial Intelligence
Posted in News | No Comments »
Saturday, November 9th, 2019
One of the first decisions we face when starting each of our project implementations is "Which development methodology should we use?" – that's why we thought an article about Agile vs Waterfall would be useful.
This is a topic that usually generates a lot of discussions and debates among the people working on the project. If this is not something you've worked with before, a definition of development methodology is in order; put very simply, it's a way of organizing and breaking down the work of software development. This is NOT about a style of project management or a specific technical approach, although you will often hear these terms all thrown together or used interchangeably.
There are two basic and very popular methods of managing projects in the modern software development industry:
Agile: a specific type of Rapid Application Development and newer than Waterfall, but not that new – this is often implemented using Scrum
Waterfall – also known as the traditional approach
Let's dive deeper into the two different methodologies:
What is Agile methodology?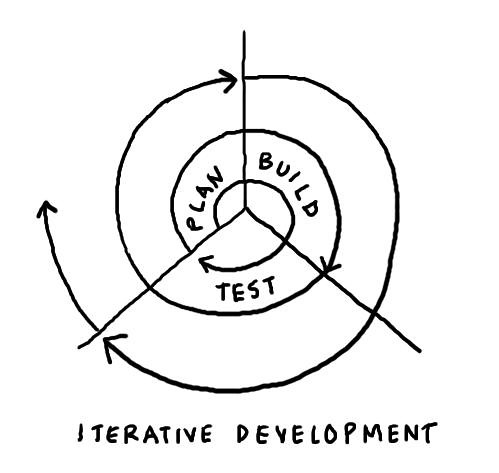 Agile methodologies – in our case, the "Scrum" variant – are built on the idea of a self-organizing, cross-functional team. This team develops a product using adaptive planning, evolutionary development, as well as early and frequent delivery with ongoing communication with the customer. Simultaneously, there is continuous improvement using customer feedback, this way each step of the project is tailored to the customer's needs.
As the name suggests, Agile is a very flexible and fluid method of working – any change in direction or scope can be quickly implemented without messing up the whole process. This is because instead of working on the entire product in one go, the team develops the project in phases.
The process starts with the most basic version of the product – bare minimum functionality, and all subsequent iterations are built up from it. These iterations are delivered to the client – or Product Owner – at the end of each sprint (phase).
A sprint is how the project's timeline is divided, each sprint can last up to two to six weeks. The team decides on the tasks to be completed at the beginning of each sprint, including what product features they will develop and how they will test them. That means the product evolves, adapting to, and delivering on, the most important and valuable features at that point in the project.
It often means a product can be put into use before it's even fully finished, so the project team can get early feedback from users.
What are the advantages of the Agile method?
First of all, it is focused on client feedback. So, it makes sure that the client is continuously involved during every stage.
Agile teams are extremely motivated and self-organized so it likely to provide a better result from the development projects.
Agile software development method assures high-quality work over the duration of the project
The process is completely based on incremental progress. Therefore, the client and team know exactly what is complete and what is not. This reduces risk in the development process.
What is the Waterfall methodology?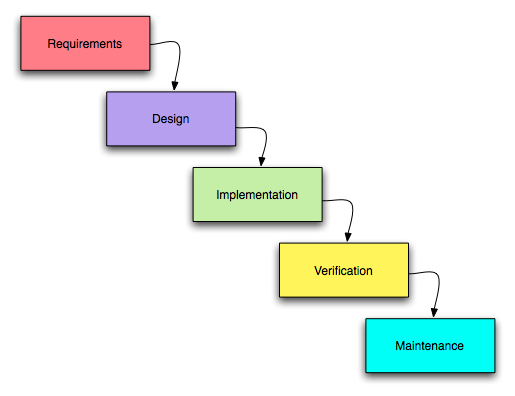 Waterfall methodology is the traditional method of software development, meaning that each phase is distinct and well-defined. The team completes each stage before they move on to the next.
First, the team designs the product, then develops it, and finally test the product once the development is complete.
The methodology is efficient, with each stage properly developed and documented. If the project is handed over to another team, they would not find it difficult to pick up from where the previous team left off because the planning and documentation is so comprehensive.
This does, however, mean that this methodology can be rigid. The planning stage is very distinct from the development stage, so there is not much room for changes once the product design has been finalized.
Typically, Waterfall is chosen where the buyer of the software has a clear specification and the development company needs to deliver exactly as required, often under a fixed price arrangement.
What are the advantages of the Waterfall method?
It is one of the easiest models to manage. Because of its nature, each phase has specific methods and review processes.
It works well for smaller size projects where requirements are easily understandable.
It ensures faster delivery of the project
Processes and results are well documented.
Easily adaptable method for shifting teams
Summary – Agile vs Waterfall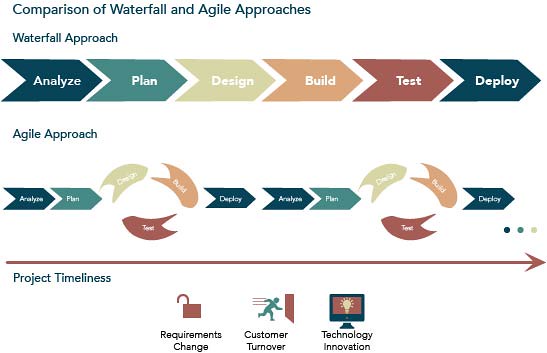 When it comes down to Agile vs Waterfall, it really depends on the type of project you are working on. Both methodologies are good for different types of situations and can help you to reach your project goals. To help you decide on which of these methodologies suit your project, here are the main differences between the two:
The Waterfall model is ideal for projects which have predefined requirements, and no changes are expected. On the other hand, Agile is best suited where there is a higher chance of frequent requirement changes.
The traditional method is easier to manage because it's a sequential and rigid method.
Agile is very flexible and it possible to make changes in any phase.
In the Agile process, requirements can change frequently. However, in a Waterfall model, it is defined only once by the business analyst at the beginning of the project.
In the Agile Description of project, details can be altered anytime during the SDLC process which is not possible in Waterfall method.
Tags: agile vs waterfall, app development, project management
Posted in Apps, Mobile development, News | No Comments »
Friday, November 1st, 2019
There is no doubt that Google has come to dominate the Internet landscape since its creation back in 1998. As involved as this organization has become in the day-to-day lives of people, a significant number of its most popular products remain free to use and simple to access. From its famous search engine to Google Drive and Calendar, anybody can easily utilize many of the most valuable Google products for free.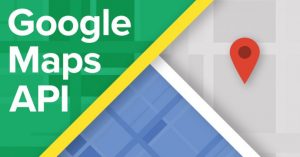 Google Maps, is the most popular navigational tool out there, which is similarly as powerful on a mobile device as on a desktop computer. As you'd expect, Google has a rivalry in this space — however, Google gained the reputation of being the best out of all.  Google Maps API is definitely the titan of interactive mapping online. They are usually the primary stage that new interactive mappers learn, because of the ease of getting started, the omnipresence of Google Maps, and the tremendous popularity of Google in general.
The Google Maps API has moved over to an all-new system that was designed to limit overuse by implementing a pay-as-you-go pricing. This had an impact on everyone with a Google Maps tool on their website.
They first announced that they will stop supporting keyless usage back in 2016  – stating that requests made without an API key or a client ID would not be processed- this came into effect in June 2018.
What does that mean for people using Google maps?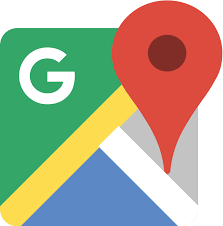 It means that if your website makes a keyless API call to either the Maps API or Street View API, you will be directed to a very low-resolution map that is watermarked with the words "for development purposes only', meanwhile other calls, such as Directions API, Distance API, Places API, etc. – will return an error message.
To overcome this and to avoid any business interruptions – like having a broken map on your website, all businesses that are using the Google Maps API need to visit the Google Maps Platform to create a billing account and to generate an API key for transactions.
With this new pricing structure, came the re-grouping of all of its 18 individual Google Maps APIs into three core products:
Maps: It helps developers to create customized and agile experiences which show the real world to users through static and dynamic maps, Street View imagery, and 360-degree views.
Routes: It gives users the most ideal approach to get from the beginning to end with high-quality directions and real-time traffic updates.
Places: It helps users to discover the world with rich location data for over 100 million places, enabling them to find specific places using contact numbers, addresses, and real-time signals.
How to continue using Google Maps
If your website uses the Google Maps API, you might fall into one of these two categories of users :
users who have an API key
users who don't know if they have an API key,
users who don't have a key and have been knowingly making API calls without a key.
If you have a Google Maps API key
For Standard Plan customers, you need to check your Google Cloud account. There you'll learn all the changes happening to Maps APIs on your websites and get notifications associated with any adjustments you need to make.
Again, the service will largely be free for all yet, but Google tracks use and if you go over their 28,000 connections and $200 credit in any month, they would charge you for the overage. You need large traffic websites to exceed this $200 credit.
If you're not sure if you have an API key
If you are a Google Chrome user, you can easily install the Maps API Checker extension– this can help you check for valid API keys. Alternatively, visit the Maps user guide to find a step-by-step guide to check the validity of your API keys manually.
If you've been working without an API key
You won't be able to use the service for free anymore starting June 11, 2018. To avoid business interruptions, visit the Google Maps Platform Get Started page. Create a billing account, and sign up for the $200 a month free credit plan that allows you to use Maps, Routes, and Places.  Again, you would need the API key setup on your website.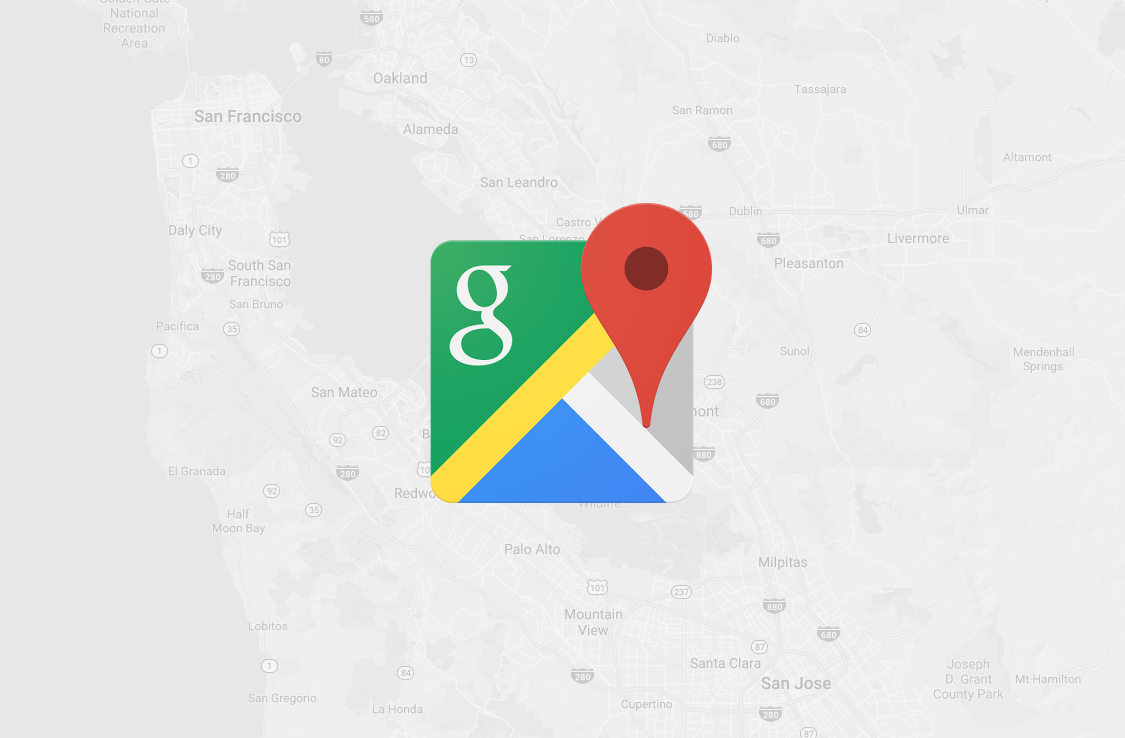 How far will the $200 credit get you?
If using the simple dynamic maps showing the location of your business with a pin, this will be completely free and not part of your credit, therefore the map can be served an unlimited number of times.
For Styled Maps
If you customise the look or use 'styled' maps (for example nightmode) then this is where the credit will begin to be used.
If you use styled maps on your website then expect your $200 to obtain 100,000 calls.
Dynamic Maps – Streetview
If your website uses the Streetview feature then you will be chargeable. Expect your $200 to obtain 28,000 calls.
Routes & Directions
If your website provides a resource for your customers to work out the best route to visit your business, you can expect this to happen 40,000 times before using up your $200 credit.
GeoLocation
If your website uses locations of places nearby i.e. an estate agent showcasing local schools or shops, then expect the $200 to stretch as far as delivering 11,500 API calls.
Tags: app development, google, Google Maps, Google Maps API
Posted in Apps, Mobile development, News | No Comments »
Saturday, October 26th, 2019
Smartwatches – are they any good?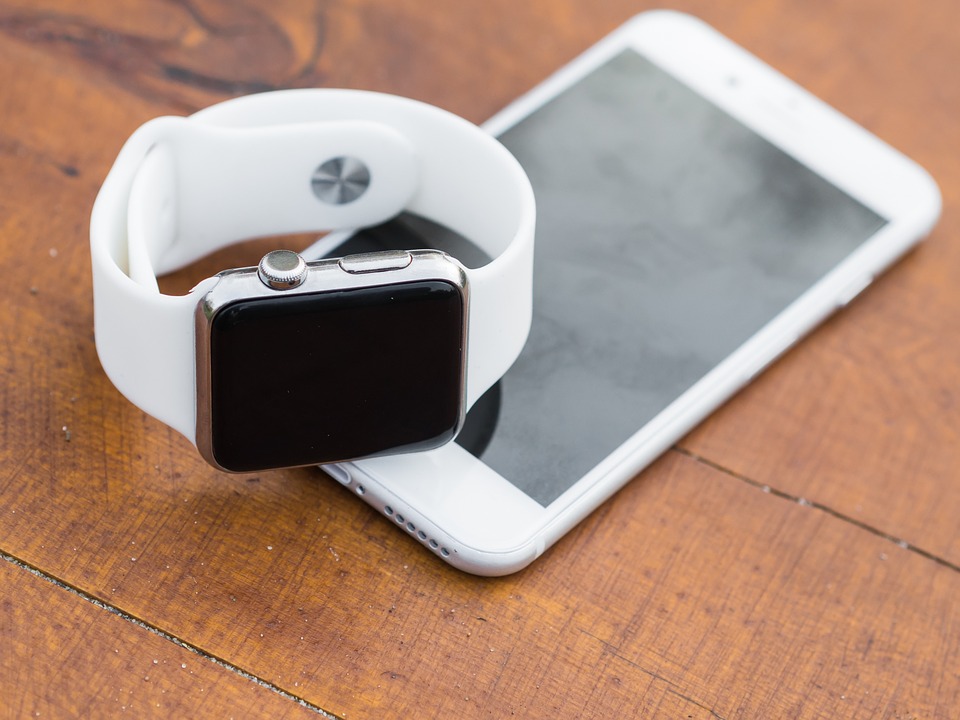 You might be surprised by all the things you can do with smartwatches. Smartphones were initially high-end devices which few felt the need to buy and nowadays I couldn't really imagine not having a smartphone since the benefits are so obvious. I think eventually the same thing will happen to smartwatches but we are currently still at the stage where you might be thinking do the benefits really outweigh the cost.
There is a multitude of features that come with smartwatches that make them worthwhile. There are many things like heart rate monitoring and sports tracking which your smartphone just can't do. Also, there are other features which just are more convenient on the smartwatch or perhaps you want to leave your bulky smartphone in the locker room while doing a workout just with your smartwatch.
It's 2019, smartwatches have been out for over half a decade now. So let's take a closer look at a few of them and see how they've improved over the years. More importantly, we'll find out if smartwatches are actually worth getting in 2019.
What are the key differences between a smartphone and a smartwatch? What can a watch do and a phone can't? You might be surprised by the differences, as smartwatches do a lot of things better than smartphones. Here are a few examples:
Wrist-based heart monitoring has become essential nowadays. I find it so valuable to be able to track my resting heart rate since that's an indication about my physical condition. A lower resting heart rate is an indication of better physical health. Also seeing the heart rate when going for a run or cycling or any other activity is great and something I expect to have in my smartwatch.
Also if you consider the possibly life-saving health benefits that heart rate monitoring might have in the future I think this is just a must-have. Having a device that constantly and permanently monitors your heart is very, very important. Devices such as the Apple Watch have saved hundreds of lives.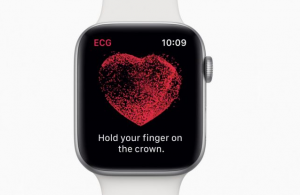 Did you know that the latest Apple Watches (Series 4 and 5) can do ECGs? These are proper ECGs that previously could only be done in hospitals. They can detect atrial fibrillation, and many other heart conditions. This is something that no smartphone could ever do, and it truly can be life-saving as well.
Nowadays, every smartphone can track your steps, calories burned, activities, etc. However, none of them are as accurate as a proper smartwatch that can measure your heart-rate and many other factors that a smartphone cannot. Smartwatches will always be more accurate than phones when it comes to fitness tracking, especially newer models that have GPS, altimeters, barometers and many, many more sensors.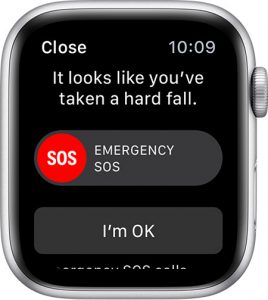 Going back to the Apple Watch – did you know that it has a feature called "Fall detection"? Again, a feature that isn't present on any smartphone, and exclusive to the Apple Watch. If the watch detects that you fell, it will send you a notification that asks if you're ok. If you don't respond to that notification within 30 seconds, or if the watch feels that you didn't move for 30 seconds, it will call the local emergency number and send them your exact location. This is another feature that has saved thousands of lives. Imagine falling down, being unconscious and having your life saved by your watch!
While not so different to smartphones, having all of your notifications pushed to your watch can be helpful. Personally, I find it a lot easier to manage my notifications and get them silently delivered to my watch, rather than having my phone vibrate all the time.
Many smartwatches can be worn during sleep, and they can track your sleep. This is yet another thing that smartwatches cannot do. Once you wake up, the watch can tell you exactly when you fell asleep, when you woke up, how was the sleep overall.
Studies have shown how important sleep is and if you are having trouble getting enough sleep due to staying up too late perhaps it might be a good idea to start tracking your sleep amount and getting motivated to correct your sleeping rhythms.
Did you know that you can use your phone instead of your credit/debit card for contactless payments? All you have to do is set up Google Pay or Apple Pay, and you can simply pay with your phone by simply touching the card reader with it.
Nowadays, smartwatches take that to next level, and instead of paying with your card or your phone, you can pay with your watch. As such, simply touch the reader with your watch, and you're good to go! Paying without even reaching for your pockets definitely feels like the future.
A watch can be useful for many more things as well. It can tell time (obviously), it can be used for two-factor authentication, it can be used to control music, to answer to messages, it can even be used to unlock your Mac.
Conclusion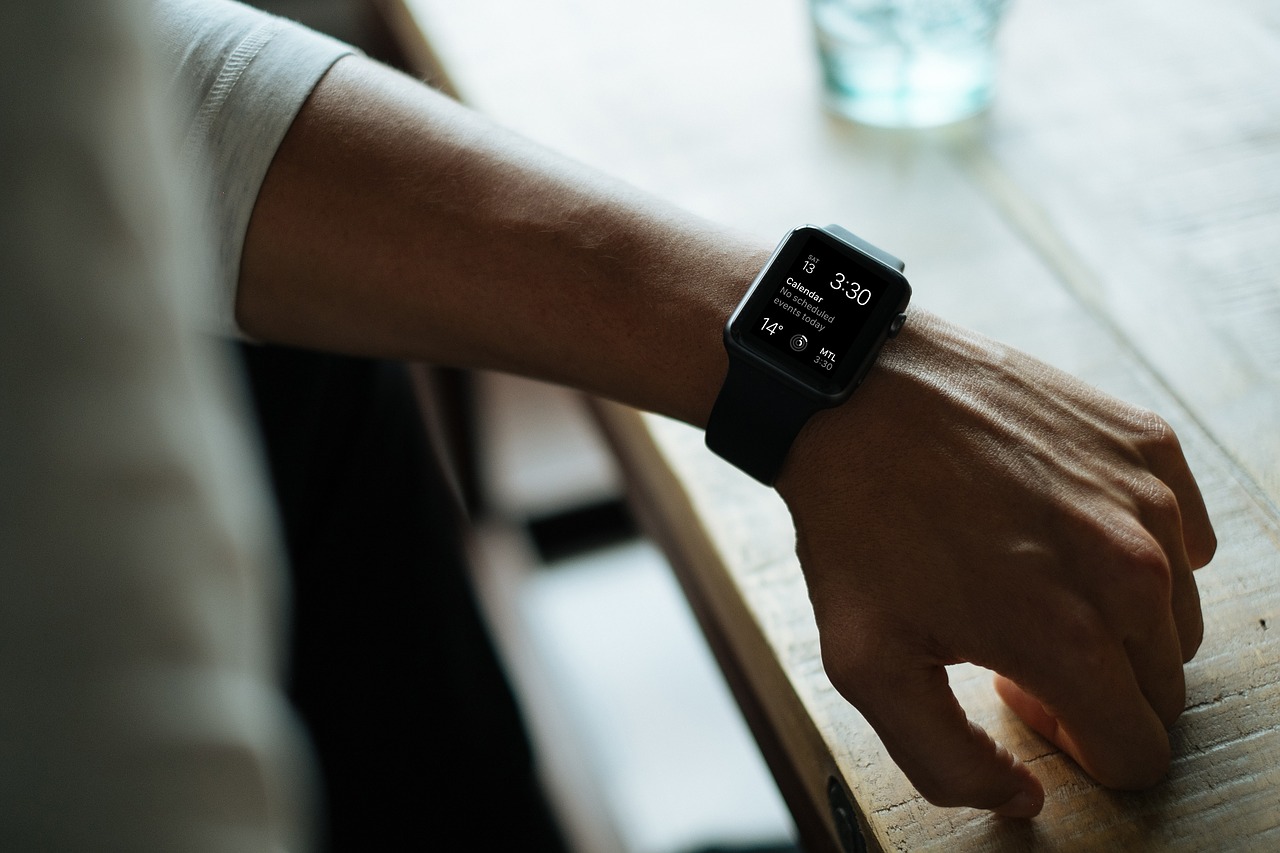 To sum up, having a smartwatch isn't a must, but it can make your life a lot easier (and safer, if you think about features such as fall detection or EKG). There are many great smartwatches that you can choose from, such as the Galaxy Watch, Huawei hands, and of course – the Apple Watch.
Another selling point of smartwatches is that many apps that you use on your smartphones, also have a smartwatch version. Having your app developed for your watch can be beneficial, as you can reach more customers.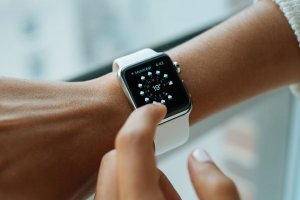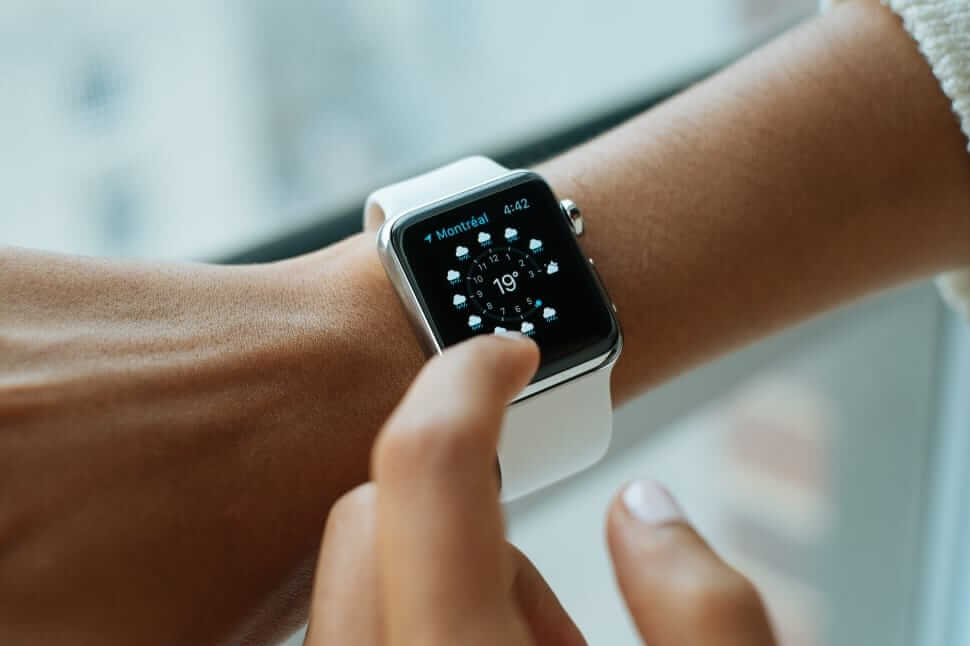 Smartwatches represent a new market, a market that is growing very fast. As such, it would be bad to miss out and not have your app developed for smartwatches. We have already developed a handful of apps for smartwatches such as Apple Watch or watches that use Android Wear. So if you want to reach out to a whole new market and have your app developed for smartwatches, feel free to contact us.
At JustApplications, we listen to you and we build the app exactly as you want it to. We don't just build apps, we create them with love.
Tags: apps, smartwatch
Posted in Apps, Mobile development, News | No Comments »
Saturday, October 19th, 2019
Google has updated Android to Android 10 and is now rolling out the update on Android devices, and of course, the first devices to receive the update are the Pixel smartphones.
Major Android updates usually have dessert-themed names, in alphabetical order. However, months before they release, they have codenames. For instance, Android Pie was Android P, and before that, Android Oreo was Android O. This year, we had Android Q. Luckily, Google didn't give us Android Quiche. Instead, it ditched the sweet names and decided to use numbers, starting with Android 10.
Here are some of the top features that are coming with Android 10:
Dark Mode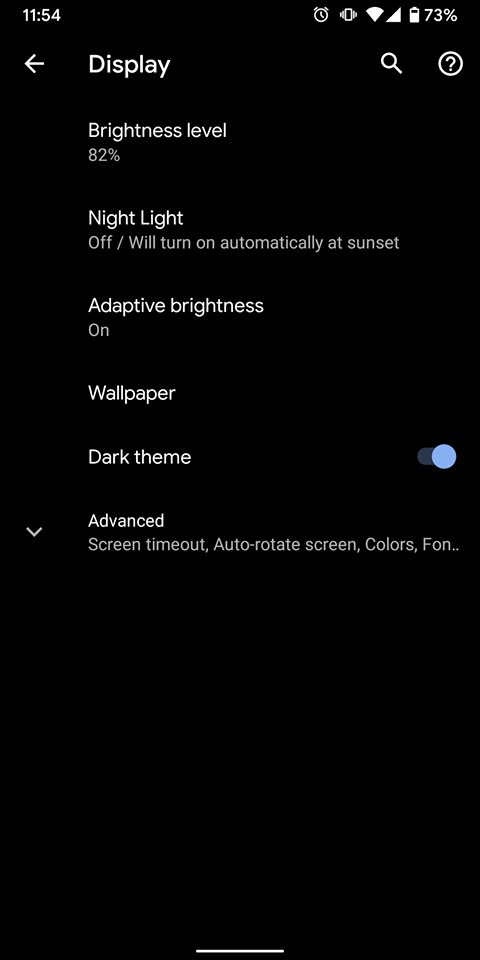 Android 10 users can enable Dark Mode to darken everything from notifications to the settings. Unlike previous dark themes built into the stock Android experience,  it applies to all apps that support it – this only applies to devices with OLED screens, as it can turn off pixels only on OLED panels. Dark Mode helps to significantly improve the battery life of the device, and after extensive use, we have seen that at the end of the day we end up having 10% – 20% more battery left with Dark Mode on, compared to using the device without Dark Mode.
Here's how to turn this feature on:
Go to Settings > Display
Toggle on "Dark theme".
If you look in your quick settings menu (swipe down from the top), you can also access a dark mode switch there. You may need to click on the pencil icon in the lower-left corner of the quick settings drop-down to find the new setting.
New gestures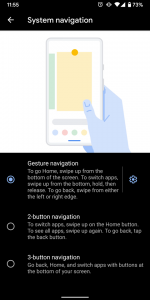 The back button, a classic navigation feature in Android, has been ditched in Android 10. Alternatively, the update includes a full set of gestures so that Android users can move beyond buttons, virtual or otherwise. This new gesture-based navigation is very similar to the gestures used in iOS devices, making it easier for people that were using iPhones to convert to  Android smartphones. So, instead of the three icons at the bottom of your screen, you will see a black strip with a white dash in the center (or white strip with a black background, depending on the page's background colour).
Google has made gestures optional, however. Here's how to enable them:
Go to Settings > System > Gestures > System Navigation (or 3-button navigation)
From the three choices, select "Gesture navigation."
There will be a tutorial of the various gestures and how to use them.
You can click the settings icon to the right of "Gesture navigation" to set the sensitivity of the screen when you back-swipe.
Location Permissions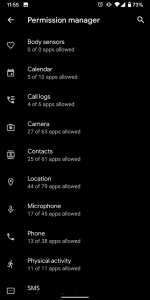 In Android 10, you can now set permissions so that an app can only track your location while it is in use. To find which of your apps have permission to track your location, and to change that, follow these steps:
Go to Settings
Go to Apps and notifications > Permission manager > Location
You'll get a list of all the apps that have permission to track your phone's location. Tap on each one to change its permission to "Allow all the time", "Allow only while using the app", or "Deny". This will with extending the battery life of your device – you'll be able to block all those pesky apps from knowing your location all the time.
Bubbles
This is Google's solution for better multitasking on a phone. It reminds us of Facebook Messenger's Chat Heads, but this Android 10 implementation will be system-wide. In an Android Developers blog post, Google provided guidelines for developers to implement the feature in their apps.
Bubbles work like this: When an alert is received from an app that uses Bubbles, a tiny circular notification will appear on your screen for you to tap. For a messaging app, for instance, you'd tap the bubble notification to perhaps view a conversation thread or reply without having to launch the entire app. Google suggested developers could also use Bubbles for notes, arrival times, and calls.
Focus Mode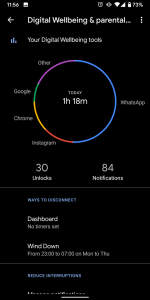 Android 10 comes with new tools designed to help you disconnect – this can help you focus more on your work or to just simply unwind. The biggest of these is Focus Mode. Here's how it to turn on it:
To enable the new Focus Mode, you must be the Digital Wellbeing beta. Sign up for the beta, and then go to Settings > Digital Wellbeing and parental controls > Ways to Disconnect.
You'll see three options – tap on each to set it up: Dashboard (set timers for specific apps); Wind Down (use Night Light to tint the screen for dim lighting and turn on Do Not Disturb);  Focus Mode (pause apps such as Facebook or Instagram so that you can literally focus on and not get distracted).
Wi-Fi and QR codes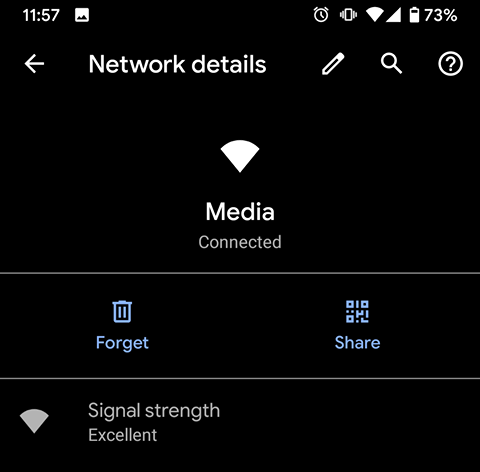 Sharing your Wi-Fi network password with friends or asking for theirs can be awkward. Android 10 has a new feature that lets you create a QR code for your Wi-Fi network or scan a QR code to join a Wi-Fi network, directly in the device's Wi-Fi settings.
To use this new feature, go to Wi-Fi settings and then select your home network, followed by the Share button with a small QR code just above it.
Live Caption
As a way to make Android more accessible, Google developed Live Caption. The feature will live-caption any video that's being played, without a data connection. To activate Live Caption, play a video and then press a volume button. The volume slider that shows up will have a caption button at the bottom — tap it. You can then move around the caption by dragging it around the screen.
Other features
There are also a number of new features that simply pop up as you need them, for example, more details on some notifications, or when a someone calls you on an unrecognized phone number, after the call, your phone will ask you if you would like to quickly add a new contact with that phone number.
Like all newly released operating systems, Android 10 is still a work in progress and these features are still only in their beginning.
Tags: android 10, android app development
Posted in Apps, Mobile development, News | No Comments »