Archive for the 'News' Category
Monday, July 8th, 2019
Small and medium-sized businesses should start placing app development on the top of their to-do-lists, as shopping is evolving faster and faster towards an app-user market.
A recent survey of Statista showed that 51% of consumers access a mobile app up to ten times each day, while 16% use apps for as many as 50 times a day. Another interesting survey, this time of comScore, showed that 70% of young consumers (between the ages of 18 and 39) use their phones to research a product before making a purchase. And seeing that a website or search engine won't provide the same on-the-go experience as a mobile app, most consumers use applications to find coherent data quickly and efficiently.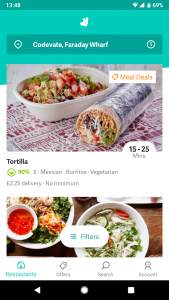 Apps help users gain access to reviews, unique deals, tailored content, instant push notifications alerting them to key issues and so on, which in turn helps businesses gain an increase in engagement. Fundamental issues such as confirming a purchase or booking a hotel reservation can now be completed in just a few clicks.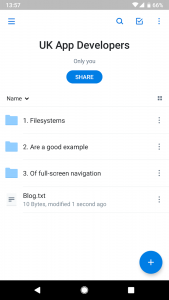 There are multiple types of applications available for development, such as Native apps (designed for a single, native mobile platform such as Android or iOS). Or Hybrid apps, (a combination of native and web apps, work across many mobile platforms and operate similarly to native apps).
All of them providing different types of navigation patterns, such as Hamburger Menus (3-bars, collapsed view), Tab Bar Menus (as found on YouTube and Spotify, offers increased visibility) or Full-Screen Navigation (one page of the app is almost entirely dedicated to navigation and expanding expand navigation icons exposes extra menu options) that help users find what they are looking for in no time.
The mobile app market is changing at a rapid pace. Many businesses have recognized the advantages that apps can provide. They can basically streamline the user journey and encourage consumers to commit to a purchase or inquiry. They also enhance the customer value chain with unique and personable experiences.
Mobile applications provide valuable insights into user behavior. This enables businesses to serve more relevant, highly targeted messages that drive engagement, revenue and cultivate customer loyalty. Just think of shopping as an experience – as we know it. It changes in front of our eyes, it's becoming more and more virtualized. That is why UK app developers can offer a great deal of visibility to online businesses because nowadays brands are exposed to customers in multiple formats.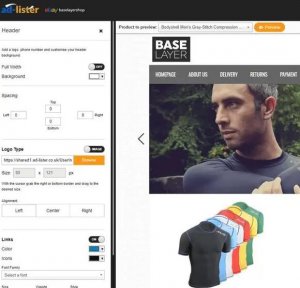 It is recommended to sell on multiple platforms, Omni-channel, as opposed to just one dedicated store or website. Ad-Lister is a good example of an application which was developed in the UK that helps businesses to keep up with consumer trends. The application allows sellers to list and manage their products online across multiple sales channels. Setup is done easily by importing the products from eBay, Amazon or Magento.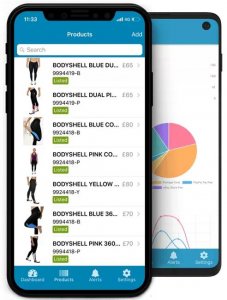 One of the big advantages Ad-Lister brings to the table is the fact that it allows users who spend time in between actual shops and warehouses to quickly add products on eBay using a barcode scanner which uses eBay's Catalogue to automatically fill out the product details by simply using the mobile app.
The mobile application can also be used to take pictures of the products for sale and upload them to Ad-Lister. The application also helps sellers save a lot of time with the push notifications received after each finished task.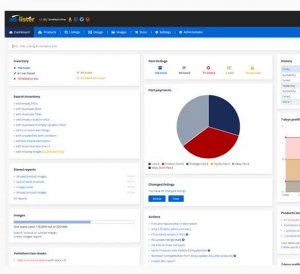 Even listings designs for multiple sales channels are available, as Ad-Lister comes with a built-in Template Builder that allows sellers to create listing designs in a matter of minutes. Creating eBay listing templates has never been easier – just drag and drop the desired elements on the listings and add custom campaigns such as Best Sellers and Related Items to promote those products. Then the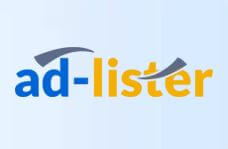 design can be applied immediately to thousands of live listings with just one click.
The eBay listing template builder allows you to choose from a selection of mobile-friendly eBay listing designs and customize them to meet the seller's requirements.
By using these attractive mobile responsive listing templates users increase sales and stand out from their competitors.
Tags: app development, appl;ications, apps, developers, development, just applications, mobile apps, native apps, online businesses
Posted in News | No Comments »
Monday, July 1st, 2019
Instagram is on the brinks of becoming more and more of a commercial app with its Checkout feature, that will enable users to purchase fashion and beauty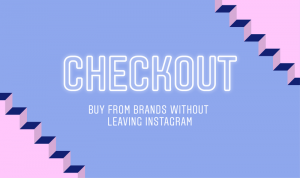 products directly within the app.
Although the tool is in its Beta testing period still, it will surely pave the way towards the future of social media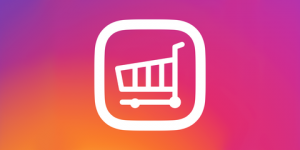 marketing and social media businesses. Adidas, Dior, Huda Beauty, Kylie Cosmetics, Nike, Warby Parker, H&M, Burberry and Zara are just a few of the companies testing it.
The feature is only available in the U.S. and on mobile devices for now, but Instagram representatives announce that it will soon become available to its worldwide users.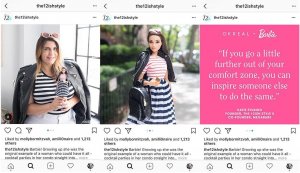 The principle is simple. When you find a product you love, you can now buy it without leaving the app. US users can tap on a photo of influencer Katie Sturino, for example, to see that she's wearing a $45 TechSweat crop top from Outdoor Voices in size XL, check out other influencers who have worn it and buy it without ever leaving Instagram.
Users can only shop the posts of about 50 influencers and publishers, including Chiara Ferragni, Gigi Hadid, Kim Kardashian West and Vogue.
There are over 130 million people who tap product tags every month and Instagram has introduced product-specific tagging to quickly identify and hopefully buy those products directly on the app.
"When you tap to view a product from a brand's shopping post, you'll see a "Checkout on Instagram" button on the product page. Tap it to select from various options such as size or color, then you'll proceed to payment without leaving Instagram. You'll only need to enter your name, email, billing information and shipping address the first time you check out.

Once your first order is complete, your information will be securely saved for convenience the next time you shop. You'll also receive notifications about shipment and delivery right inside Instagram, so you can keep track of your purchase", Instagram announced via press release.
Obviously, the role of influencers is huge and covers a large part of the future of Insta-shopping. This is only the beginning of innovation for Instagram in terms of shopping.
The Checkout feature will help influencers close the loop between inspiration and purchase, and to help brands better assess just how much their influencer marketing spending is converted to sales. According to Launchmetrics, nearly 80% of fashion, luxury and cosmetic brands work with influencers. 
It will be interesting to see how Instagram will be integrated into shopping applications or as a channel for online commerce and how the social media platform will act in comparison to Amazon, eBay or other shopping platforms.
Tags: app, app development, application. tool, checkout, checkout feature, influencers, insta-shopping, instagram, instagram checkout, new feature, shopping
Posted in News | No Comments »
Monday, June 24th, 2019

BigCommerce is partnering with CRM technology vendor Ordergroove to enable retailers on its platform to offer a wide range of recurring revenue programs. By integrating with the Ordergroove Relationship Commerce Cloud CRM platform, BigCommerce can provide functionality for users to provide purchase options including subscriptions, SMS reordering, memberships, and committed programs.
Enterprise merchants on the BigCommerce platform will be able to better accommodate and anticipate their customers' repurchasing experience, resulting in a more effective way to secure ongoing customer relationships.

Using Ordergroove's Relationship Commerce Cloud platform tightly integrated with BigCommerce, merchants can offer a wide range of recurring revenue programs. Ordergroove's Anticipate AI™ engine, coupled with deep data insights and consumer expertise, delivers the ability to match incentives and the timing of offers to individual consumer needs. With these capabilities and more, BigCommerce customers can earn more lifetime value (LTV) from the customers they have worked hard to acquire and have access to the engine that has helped a majority of Ordergroove customers achieve a greater than 60% incremental revenue boost.
"Fortune 2000 brands trust Ordergroove to transform their shopping experiences from transactional to recurring, and as such, we're committed to helping retailers bring these programs to market in a way that complements their existing investments in commerce technology", said Greg Alvo, CEO at Ordergroove, who also believes that "Through this partnership with BigCommerce, enterprise merchants will now have access to the turnkey and market-tested enterprise scalability of both organizations to enhance their brands".
Ordergroove helps brands and multichannel retailers grow recurring revenue – shifting consumer interactions from one-and-done transactions to ongoing, highly profitable relationships – with successful subscription, reorder and membership programs. The company's unique combination of powerful technology, machine learning and analytics, and unmatched consumer expertise helps top retailers and brands like Walmart, illy, L'Oréal, KIND Snacks, Nestlé, and others transform their retail experiences across every channel and thrive within the constantly shifting retail landscape.
"Online subscriptions have become a primary strategy used by brands to cement long-term customer relationships and differentiate their direct-to-consumer shopping experience. By integrating Ordergroove, we equip BigCommerce merchants with the market-leading enterprise solution for product-based subscriptions", said Brent Bellm, CEO of BigCommerce.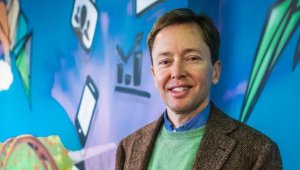 BigCommerce, on the other hand, is the world's leading SaaS eCommerce platform for established and rapidly-growing businesses. Combining enterprise functionality, an open architecture, and app ecosystem, and market-leading performance, BigCommerce enables businesses to grow online sales with 80% less cost, time and complexity than on-premise software.
BigCommerce powers B2B and B2C eCommerce for more than 60,000 stores, 2,000+ mid-market businesses, 30 Fortune 1000 companies and industry-leading brands, including Assurant, Ben & Jerry's, Paul Mitchell, Skullcandy, Sony and Toyota.
Tags: big commerce, bigcommerce, e-commerce, online business, ordergroove, partnership, recurrent revenue, retail
Posted in News | No Comments »
Tuesday, March 19th, 2013
Fusewave is now live. Search Engine Optimisation (SEO)
Cost effective marketing for any website.  We help customers put products and services in front of their target audience.  Whether it be improving momentum with a link building campaign, to content writing targeting the necessary keywords.  Staff members on hand to help you understand all you need to know to receive more traffic to your site  Visit us today for more information.
Posted in News | Comments Off on Fusewave SEO
Monday, February 21st, 2011
Ad-Lister provides users with the facility to automate eBay.
Have you ever asked yourself how easy life would be if you could manage 1000s of listings in one simple interface and update the quantities of your items per a daily/hourly schedule?
Get in contact with us today for more information click here.
Posted in News | Comments Off on Update eBay automatically