Posts Tagged 'app development'
Saturday, February 1st, 2020
In 2019 the total number of global mobile app downloads amounted to 204 billion and users (IOS and Android combined) spent over £120 billion on apps – subscriptions and in-app purchases.  This research was gathered by Techcrunch. Apps have become a central piece of the user experience on mobile devices like smartphones and tablets. Many companies invest in customer-facing apps and internal apps to address the growing demand for mobility.
With timelines, costs, features, and platforms, there is a lot to consider when quoting a mobile app development project. Gone are the days where you could write a scope of work for a website project and then tailor that to be used to quote an app development project. As mobile apps moved to the forefront of smartphone usage, we had to adapt our methodology when it comes to quoting a mobile app.
Mobile app development has many variables and its price can range from 5K to 500K. It can be hard to estimate the cost. However, we are here to help you as we don't charge anything to give you that initial estimation enabling you to get a good idea of the project size and cost of development.
 Our mobile app development process
With over 14 years of experience and many software projects under our belt, we've been fortunate to work with some very large companies. Many of the most used apps in use today have been accredited to our developers.
Our entire development flow is broken down into defined work phases. Using them to plan, design, build, test, and deliver the final product to our clients in time and within budget.
Let's start with the first and most important step: Planning & Business Analysis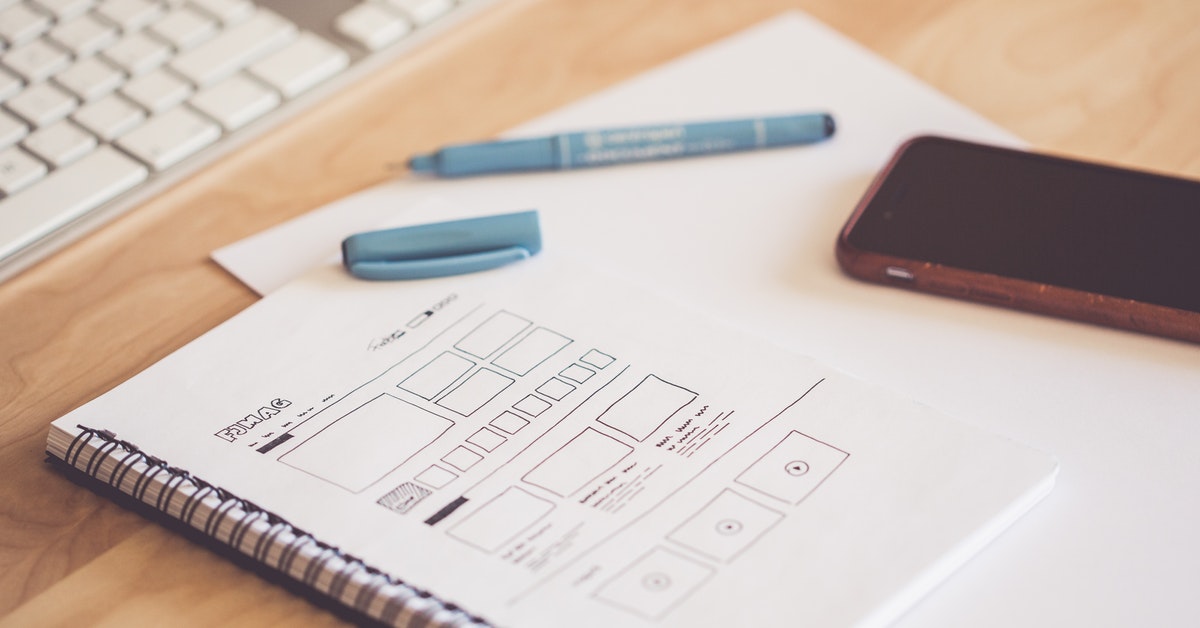 This process involves time and preparation.  Research & Development – We need to ensure that the product we develop will meet our client's expectations. This thorough planning process helps us to understand the functionality of what is required to identify any unknowns and begin sketching the User Interface.
We carry out meticulous market research to understand if there is any demand for the app idea and to see what your possible competitors are up to.  We use a SWOT analysis to identify all your competitor's strengths and weaknesses so we can make sure that we can make your app that much better.
The second step is all about the Technical Specifications
With your help, we will outline the functional requirements of the app in detail to help us storyboard the idea and then run this past you to ensure it is meeting your requirements.  Outlining the coding language, we will use it.
The third step is letting us do all the work – Prototyping and Designing the app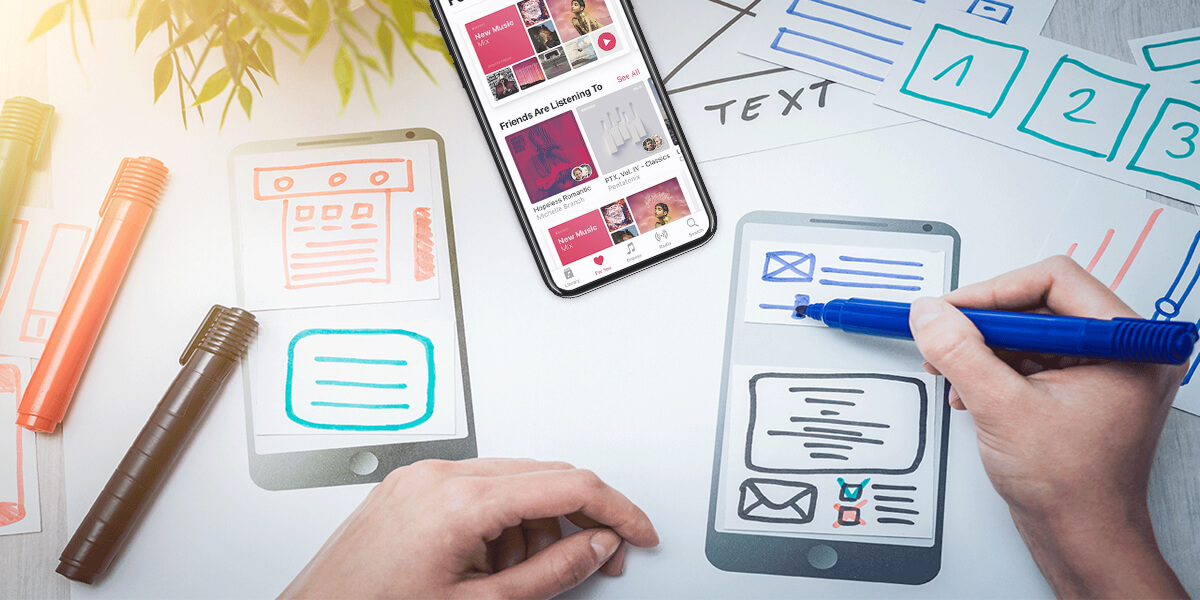 What is a prototype? – you might ask
A prototype is a rudimentary working model of your app. A prototype can help with testing the viability of the idea and can help save a decent amount of time and money in the overall development.
Prototyping an app involves the following process:
Creating a sketch of the app – this sketch helps with better understanding/working out the logic of the app, showing how different screens can interact with each other,

we use a variety of tools Balsamiq and AdobeXD

Creating wireframes of the app – this helps with visualizing the app structure and helps our app developers with better understanding the logic and functionalities of the app

Creating the prototype itself – the prototype helps with finding issues and solving them before the app is coded. It allows us to give it to testers to see if user interface logic is acceptable. In turn they provide information on how to improve it from experience.
During this stage there are multiple sketches and wireframes done, with each step of the creative process we help to develop the idea, even more, simplifying some processes to make the app more user-friendly and easier to use.
Development stage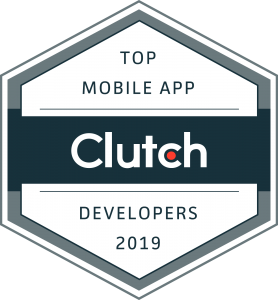 At this stage, we divide the app into two parts: front-end and back-end.
Front-end development involves building the visual part of the app – the user interface UX. Depending on the size of the project we like to get this done in 4-6 weeks so that it can be tested.
Back-end development involves building the framework that supports all the functionalities of the App – this can involve connecting to other frameworks through API's and often requires an understanding of how the third-party frameworks.
Testing and Quality Assurance
We test every part of the App's functionality.  Ensuring its simple to use and intuitive.  The speed of delivery is tested at every stage of the development.  Ensuring the coding meets our rigorous standards.  We make sure that all the bugs are ironed out and our QA engineers pass it before presenting it to the Client for acceptance.
The final stage of app development involves Publishing the app
At this stage, your app is ready to be submitted to the app store by yourself – you can ask us to help you by guiding you through the steps.
The work on an app is never-ending after its release. Every app needs updates – note that post-release maintenance isn't included in the initial cost of the mobile app estimate.
Final thoughts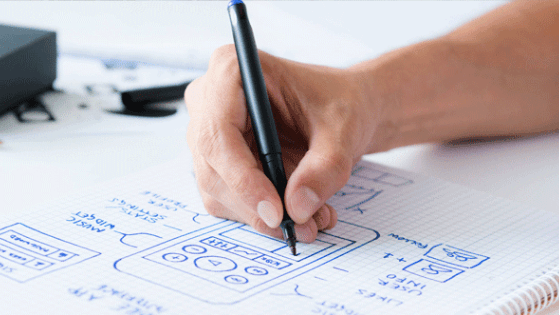 At the end of the day, the cost of app development depends on the app's complexity, number of integrations and the platforms you want it to run on. To receive a precise price estimate we need to know all about the app's proposed functions and business goals. Now that you know all about what quoting a mobile app development involves, it will make it easier for you to know what costs it might involve before asking a development company.
Tags: app development, mobile app development, quoting app development, quoting mobile app development
Posted in Apps, Mobile development | No Comments »
Saturday, January 25th, 2020
Many of us would like to become an entrepreneur and start an online business – we've all had that moment when we thought that we have a good idea for an app that could make us rich but then it never got anywhere. So what can you do with your idea of an app? How can you turn your app idea into reality?
As the number of mobile users increases year after year, there are more and more opportunities for aspiring entrepreneurs who have an app idea. Mobile apps are strongly connected to the service offered by a business, they can help drive more sales that can translate into more revenue.
Whether you want to reach out to new customers or have strong retention over your existing ones, here are a couple of tips when it comes to understanding how to develop your application.
Make a list of all the features that you want your app to have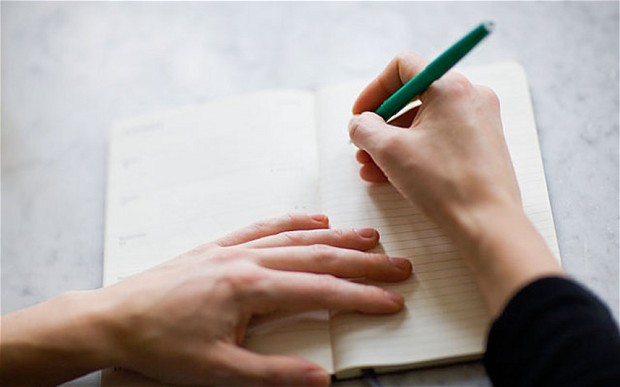 It is essential that you put your points down on paper – absolutely everything that comes to your mind should be on paper. Mobile apps do not have any practical value if they only stay in your head – that's why it is essential for you to move away from that "I have an app idea" phase as soon as you can.
By writing down all the features you'd like your mobile app to have, you'll adhere to those ideas and add more to them later on. This refines your idea to a point where you will have a clear vision of how to turn your app idea into reality.
You will also have to remember that this feature list will have to contain unique features – that are essential for differentiating your product from apps that are already available on the market.
Analyze the Market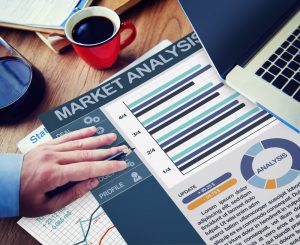 After you have written down the list of features you'd like your app to have, you will have a rough understanding of how to develop your app idea.
The next step before turning your app idea into reality is to get an idea of the apps that are already out there, trends, and specific requirements of the market. Firstly you should look at apps that serve a similar purpose when compared to your app and then keep track of their reviews, feedback, and ratings – this will allow you to get an idea of their weak points.
Once done with the market research, add those features that are capable of making your app unique and more attention-grabbing to your feature list.
Know your audience
The success of your app depends on your audience. Their type range may include particular industry orientations, region, gender, age group, income group and so on.  Now that you know your audience, you need to know something specific or special that your audience or users desire to have.
The better you know the needs of your audience, the better you can tailor your app to suit their needs. After all, the only reason why you said to yourself that your app idea would work is that there was something you knew that hasn't been done before – and it's something that a specific audience desires.
Find a way to make money with your app
Find out how you can collect the fruit of all your labor – you can make money off of your app using the following ideas:
Add a subscription fee
In-app ads
In-app purchases
User Data
Sponsorship
Now that you have the ideas – you just need to know which one is more suitable for your app, audience, and market.
A popular way of making money using applications is by following the Freemium model – this involves making your app free with an in-app purchases option for extra perks.
In-app ads are getting out of date – it's because nowadays it's more up to the user experience, which gets ruined if users experience pop-up ads when they are having fun using your app. However, keeping used data ( of course, with the consent of the user) can help you refine the in-app experience for users and help you use it in various other ways to serve the user's needs.
Prepare the wireframe of your app idea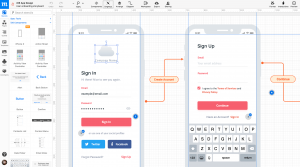 Put all of your notes to use and start building a wireframe of your app. This wireframe will allow you to define the concept much better- it will also help you refine the needs of your product.
You can start off by simply drawing a rough sketch with a pencil and paper –and use online tools to create a wireframe. After finishing the wireframe you can have a look at the way your concept functions and you can polish off the rough edges.  There is no technical skill involved, you just need to use your common sense to come up with an idea of how in-app navigation works.
Using this wireframe and ideas, it will be easier to get estimations from developers.
Get an estimation from app development companies
You have come very far in your journey – now that you have a wireframe and a rough idea of how your app works – it's time to seek the help of app development companies to take care of the technical part.
For this, you can use Google to search for the best app development companies nearby – and it's time to get in contact with them. After the initial contact, it's best to get them to sign an NDA with you, so you can give them the project details.
An experienced app development company will then bombard you with questions – it would be best to answer them – then they will give you suggestions to make your idea better.
Getting a proposal from vendors is wise – with cost and time estimations for development and comparing them properly, you can choose the app development company to go ahead with.
The app development company will build your app and test it for you – obviously, you will have to do some testing yourself, to make sure that everything works as specified.
The final step is Launching your app
Before the launch, you should consider investing in marketing and branding – so your app has a pre-launch hype already built up. Use Twitter and Facebook to spread awareness – these are also the most efficient ways to get new people to use your app.
Now that you've read this blog post, what's stopping you from turning your app idea into reality? An idea is just the start – it's knowing what to do with the idea is what gets you to jump-start a profitable venture.
Tags: app development, mobile app, mobile app development
Posted in Apps, Mobile development | No Comments »
Saturday, November 9th, 2019
One of the first decisions we face when starting each of our project implementations is "Which development methodology should we use?" – that's why we thought an article about Agile vs Waterfall would be useful.
This is a topic that usually generates a lot of discussions and debates among the people working on the project. If this is not something you've worked with before, a definition of development methodology is in order; put very simply, it's a way of organizing and breaking down the work of software development. This is NOT about a style of project management or a specific technical approach, although you will often hear these terms all thrown together or used interchangeably.
There are two basic and very popular methods of managing projects in the modern software development industry:
Agile: a specific type of Rapid Application Development and newer than Waterfall, but not that new – this is often implemented using Scrum
Waterfall – also known as the traditional approach
Let's dive deeper into the two different methodologies:
What is Agile methodology?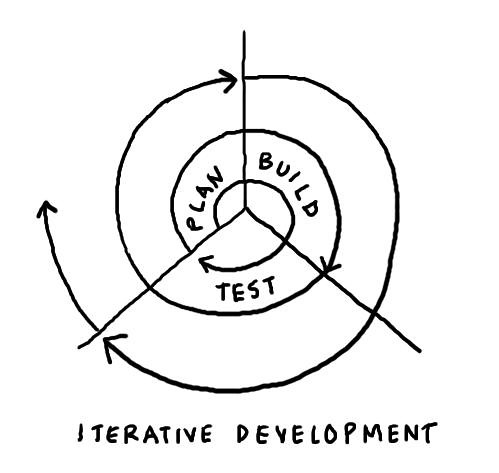 Agile methodologies – in our case, the "Scrum" variant – are built on the idea of a self-organizing, cross-functional team. This team develops a product using adaptive planning, evolutionary development, as well as early and frequent delivery with ongoing communication with the customer. Simultaneously, there is continuous improvement using customer feedback, this way each step of the project is tailored to the customer's needs.
As the name suggests, Agile is a very flexible and fluid method of working – any change in direction or scope can be quickly implemented without messing up the whole process. This is because instead of working on the entire product in one go, the team develops the project in phases.
The process starts with the most basic version of the product – bare minimum functionality, and all subsequent iterations are built up from it. These iterations are delivered to the client – or Product Owner – at the end of each sprint (phase).
A sprint is how the project's timeline is divided, each sprint can last up to two to six weeks. The team decides on the tasks to be completed at the beginning of each sprint, including what product features they will develop and how they will test them. That means the product evolves, adapting to, and delivering on, the most important and valuable features at that point in the project.
It often means a product can be put into use before it's even fully finished, so the project team can get early feedback from users.
What are the advantages of the Agile method?
First of all, it is focused on client feedback. So, it makes sure that the client is continuously involved during every stage.
Agile teams are extremely motivated and self-organized so it likely to provide a better result from the development projects.
Agile software development method assures high-quality work over the duration of the project
The process is completely based on incremental progress. Therefore, the client and team know exactly what is complete and what is not. This reduces risk in the development process.
What is the Waterfall methodology?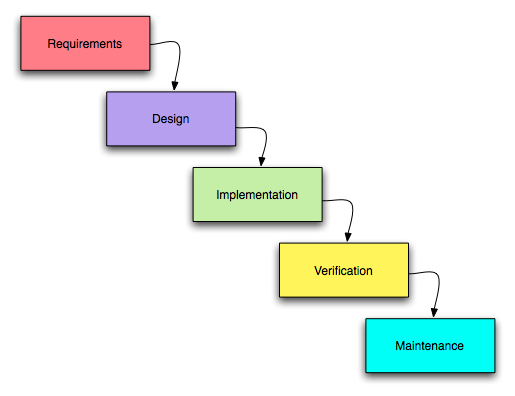 Waterfall methodology is the traditional method of software development, meaning that each phase is distinct and well-defined. The team completes each stage before they move on to the next.
First, the team designs the product, then develops it, and finally test the product once the development is complete.
The methodology is efficient, with each stage properly developed and documented. If the project is handed over to another team, they would not find it difficult to pick up from where the previous team left off because the planning and documentation is so comprehensive.
This does, however, mean that this methodology can be rigid. The planning stage is very distinct from the development stage, so there is not much room for changes once the product design has been finalized.
Typically, Waterfall is chosen where the buyer of the software has a clear specification and the development company needs to deliver exactly as required, often under a fixed price arrangement.
What are the advantages of the Waterfall method?
It is one of the easiest models to manage. Because of its nature, each phase has specific methods and review processes.
It works well for smaller size projects where requirements are easily understandable.
It ensures faster delivery of the project
Processes and results are well documented.
Easily adaptable method for shifting teams
Summary – Agile vs Waterfall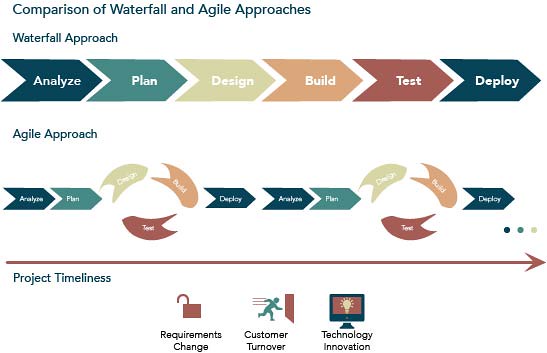 When it comes down to Agile vs Waterfall, it really depends on the type of project you are working on. Both methodologies are good for different types of situations and can help you to reach your project goals. To help you decide on which of these methodologies suit your project, here are the main differences between the two:
The Waterfall model is ideal for projects which have predefined requirements, and no changes are expected. On the other hand, Agile is best suited where there is a higher chance of frequent requirement changes.
The traditional method is easier to manage because it's a sequential and rigid method.
Agile is very flexible and it possible to make changes in any phase.
In the Agile process, requirements can change frequently. However, in a Waterfall model, it is defined only once by the business analyst at the beginning of the project.
In the Agile Description of project, details can be altered anytime during the SDLC process which is not possible in Waterfall method.
Tags: agile vs waterfall, app development, project management
Posted in Apps, Mobile development, News | No Comments »
Friday, November 1st, 2019
There is no doubt that Google has come to dominate the Internet landscape since its creation back in 1998. As involved as this organization has become in the day-to-day lives of people, a significant number of its most popular products remain free to use and simple to access. From its famous search engine to Google Drive and Calendar, anybody can easily utilize many of the most valuable Google products for free.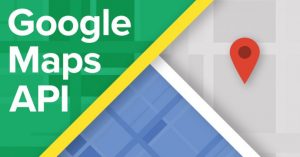 Google Maps, is the most popular navigational tool out there, which is similarly as powerful on a mobile device as on a desktop computer. As you'd expect, Google has a rivalry in this space — however, Google gained the reputation of being the best out of all.  Google Maps API is definitely the titan of interactive mapping online. They are usually the primary stage that new interactive mappers learn, because of the ease of getting started, the omnipresence of Google Maps, and the tremendous popularity of Google in general.
The Google Maps API has moved over to an all-new system that was designed to limit overuse by implementing a pay-as-you-go pricing. This had an impact on everyone with a Google Maps tool on their website.
They first announced that they will stop supporting keyless usage back in 2016  – stating that requests made without an API key or a client ID would not be processed- this came into effect in June 2018.
What does that mean for people using Google maps?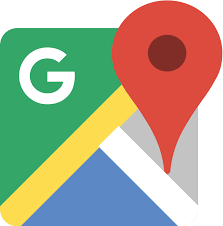 It means that if your website makes a keyless API call to either the Maps API or Street View API, you will be directed to a very low-resolution map that is watermarked with the words "for development purposes only', meanwhile other calls, such as Directions API, Distance API, Places API, etc. – will return an error message.
To overcome this and to avoid any business interruptions – like having a broken map on your website, all businesses that are using the Google Maps API need to visit the Google Maps Platform to create a billing account and to generate an API key for transactions.
With this new pricing structure, came the re-grouping of all of its 18 individual Google Maps APIs into three core products:
Maps: It helps developers to create customized and agile experiences which show the real world to users through static and dynamic maps, Street View imagery, and 360-degree views.
Routes: It gives users the most ideal approach to get from the beginning to end with high-quality directions and real-time traffic updates.
Places: It helps users to discover the world with rich location data for over 100 million places, enabling them to find specific places using contact numbers, addresses, and real-time signals.
How to continue using Google Maps
If your website uses the Google Maps API, you might fall into one of these two categories of users :
users who have an API key
users who don't know if they have an API key,
users who don't have a key and have been knowingly making API calls without a key.
If you have a Google Maps API key
For Standard Plan customers, you need to check your Google Cloud account. There you'll learn all the changes happening to Maps APIs on your websites and get notifications associated with any adjustments you need to make.
Again, the service will largely be free for all yet, but Google tracks use and if you go over their 28,000 connections and $200 credit in any month, they would charge you for the overage. You need large traffic websites to exceed this $200 credit.
If you're not sure if you have an API key
If you are a Google Chrome user, you can easily install the Maps API Checker extension– this can help you check for valid API keys. Alternatively, visit the Maps user guide to find a step-by-step guide to check the validity of your API keys manually.
If you've been working without an API key
You won't be able to use the service for free anymore starting June 11, 2018. To avoid business interruptions, visit the Google Maps Platform Get Started page. Create a billing account, and sign up for the $200 a month free credit plan that allows you to use Maps, Routes, and Places.  Again, you would need the API key setup on your website.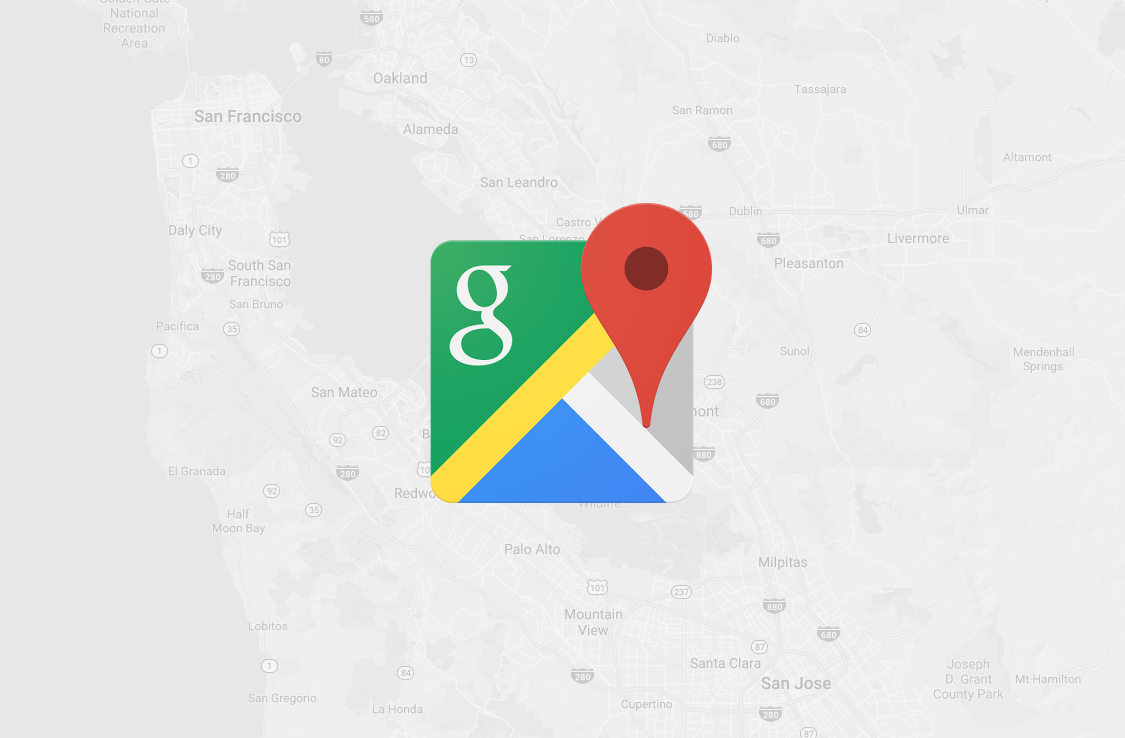 How far will the $200 credit get you?
If using the simple dynamic maps showing the location of your business with a pin, this will be completely free and not part of your credit, therefore the map can be served an unlimited number of times.
For Styled Maps
If you customise the look or use 'styled' maps (for example nightmode) then this is where the credit will begin to be used.
If you use styled maps on your website then expect your $200 to obtain 100,000 calls.
Dynamic Maps – Streetview
If your website uses the Streetview feature then you will be chargeable. Expect your $200 to obtain 28,000 calls.
Routes & Directions
If your website provides a resource for your customers to work out the best route to visit your business, you can expect this to happen 40,000 times before using up your $200 credit.
GeoLocation
If your website uses locations of places nearby i.e. an estate agent showcasing local schools or shops, then expect the $200 to stretch as far as delivering 11,500 API calls.
Tags: app development, google, Google Maps, Google Maps API
Posted in Apps, Mobile development, News | No Comments »
Saturday, October 5th, 2019
2019- What a time to be alive!
Two-thousand-nineteen, soon to be twenty-twenty – there are no flying cars yet, but we're getting there! Technology has come a long way since the turn of the century – there have been huge advances in medicine, technology, robotics and our overall understanding of the universe, and yet we're writing about the top productivity apps of this year! Let's have a look at why.
Mobile phones have invaded our lives and they are here to stay – so why not take advantage of them? Productivity apps were are pieces of software that make your job easier and allow you to get more work done in less time – sounds like fun, right? The applications listed below aren't "productivity apps" in the true sense of the phrase, but each is worth trying out.
Without any further ado, here are the top apps to make you as productive as possible: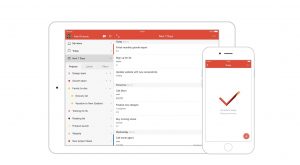 This app has helped over 10 million people around the world to get control over their lives, many would describe it as the ultimate todo list app. To start using the tool, first you have to download it from the Google Play store or the App Store –after that, you will have to write down a series of tasks that need to be done. The intelligent software then will interpret and categorize your tasks based on the entries. For example, if you were to create a task "Conference call tomorrow at 12 pm #meetings, ToDoist will automatically schedule a reminder for you tomorrow at 12 pm and file the task under the "meetings" section.
Calendar
This app is an obvious solution for those who would like to save more time and focus better. This artificial intelligence-led productivity app is always learning from your habits and meeting times – this will allow you to save time and effort along the way, meaning the more you use it, the more valuable it becomes.
You will have the ability to allow anyone to choose and book a meeting time directly to your calendar. Your calendar will then check if there are any pre-existing or conflicting meetings being scheduled at the same time and if there are, it will offer a reschedule option.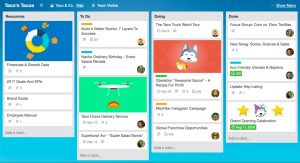 Trello is a highly visual project management app that makes managing projects less stressful, enjoyable even.
The app allows users to break big projects down into smaller chunks by creating cards for every task. These cards then can be arranged into different columns, which can represent different phases of a project. As tasks get completed, these cards can easily be dragged from one column to the next.
Let's take a look at how this can be put into practice in a real-life scenario:
Robert is tasked to manage the development of an app
To keep track of the state of all the current tasks that are being worked on he creates a Trello board with 4 columns: "Tasks", "In Progress", "Testing phase", "Done"
As each task is being worked on, it makes it's way from the "Tasks" column, all the way to the "Done" column when the task has been tested and completed.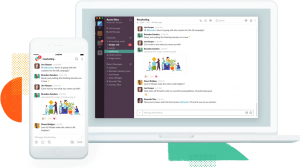 Slack is the unicorn company, currently valued at over seven billion dollars. If you haven't heard of it before, Slack is a communication app that makes collaboration a breeze. Email is great for many things, but when it comes to conversing with colleagues, it's too easy for messages to get lost and buried beneath a mountain of other emails.
With Slack, you can create different channels for different projects, departments, and clients. Team members can jump in and out of conversations with ease. Slack is an ideal solution for office communications, with features that include document sharing, video chat and sending gifs inside applications.
Signing documents can be a pain – first you have to scan the document into the computer and then email it over to your recipient. Once received, the signee would need to print out the document and sign it and then scan it back into the computer and then email it back to you…how many steps was that?
HelloSign makes document signing hassle-free, enabling you to sign the document electronically.  As an added bonus, your documents are organized inside the secured HelloSign system, meaning that you don't have to store physical documents.
These applications will allow you to save hours every week and become more productive than before. We here at JustApplications, have been using a couple of these applications for quite a while and we can see their effect day by day. We've also developed similar apps for clients that were made for internal use. If you have any ideas that you'd like to bring to life, our team of developers is at your disposal! You can contact us on 0121 285 1050 or you can leave us an email at contact@justapplications.co.uk
Tags: app development, apps, productivity, slack, trello
Posted in Apps, Mobile development, News | No Comments »
Friday, September 20th, 2019
Mobile app development has come a long way since the introduction of the first iPhone back in 2007. Year after year, mobile phones are becoming more and more powerful – these new devices can achieve desktop computer-like performance, thus allowing them to run more complex applications.
With new mobile phones getting released almost on a monthly basis we're all wondering where will all these advances in technology take us? What new features will these phones bring?
The hardware is only as good as the software running on it – this is where mobile apps come in to play. Currently, there are 5.11 billion smartphone users worldwide, meaning that unlike skeptics had predicted, mobile app development was not a bubble, nor was it just a trend that which would fade away in time.
Mobile apps have taken over our lives, we use messaging apps on a daily basis, we listen to our favorite music using Spotify, Apple Music or Sound Cloud, we use different camera apps with different filters to make our pictures stand out. We're slowly beginning to use Google Assistant or Siri to help us get by every day. These location and sound based apps are powering unprecedented growth. In a report made by Statista, mobile apps are expected to generate $189 billion in global revenue by the year 2020.
We can safely say that mobile apps have become a culture we have all grown accustomed to and mobile app developers know that very well. They are always trying to innovate and build apps that can offer the ultimate user experience, whether we are talking about AR or VR apps, mobile games or personal assistants, it is important for them to keep an eye on the latest trends all the time.
So what are these trends that they have to look out for?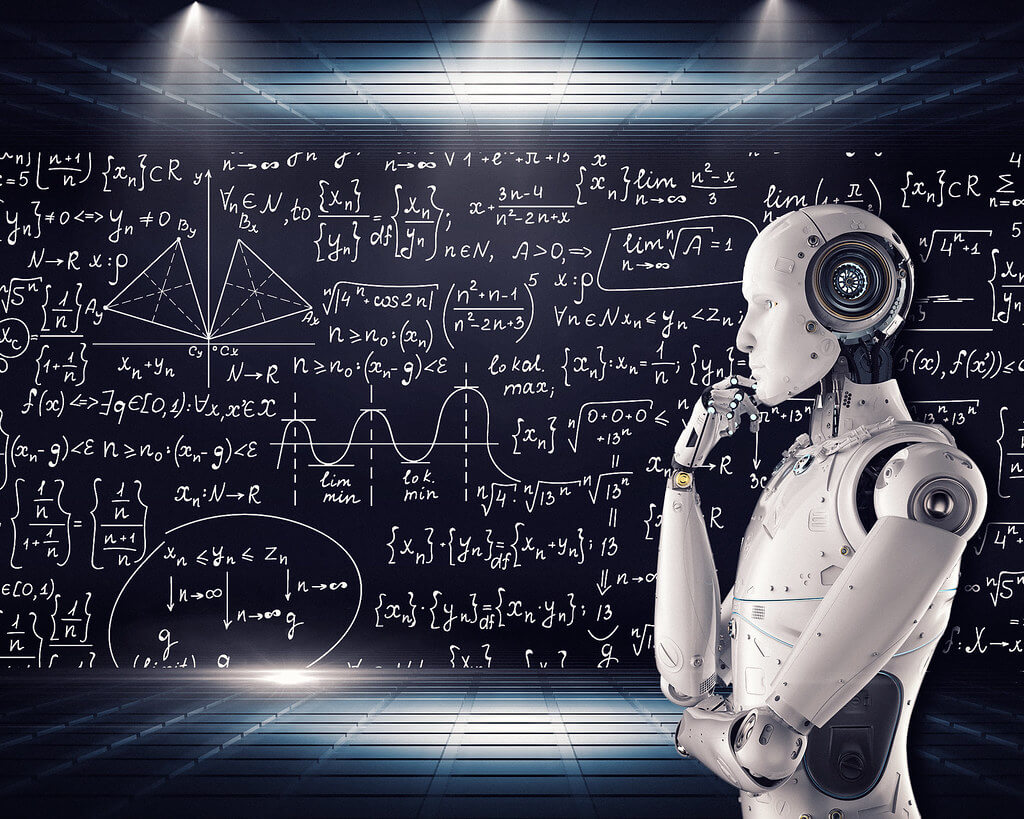 Machine learning and Artificial intelligence
You can hear the terms "machine learning" or "artificial intelligence" all the time but you're probably wondering how or where are they put in practice? Most smartphones these days come with virtual assistants – Google Assistant, Siri or Alexa – these can be considered the biggest proofs why machine learning and AI are very much part of mobile apps and cannot be separated. Even figures shown by The International Data Corporation are confidently saying that the AI industry will set another benchmark by rising up to $40 billion by the end of 2020.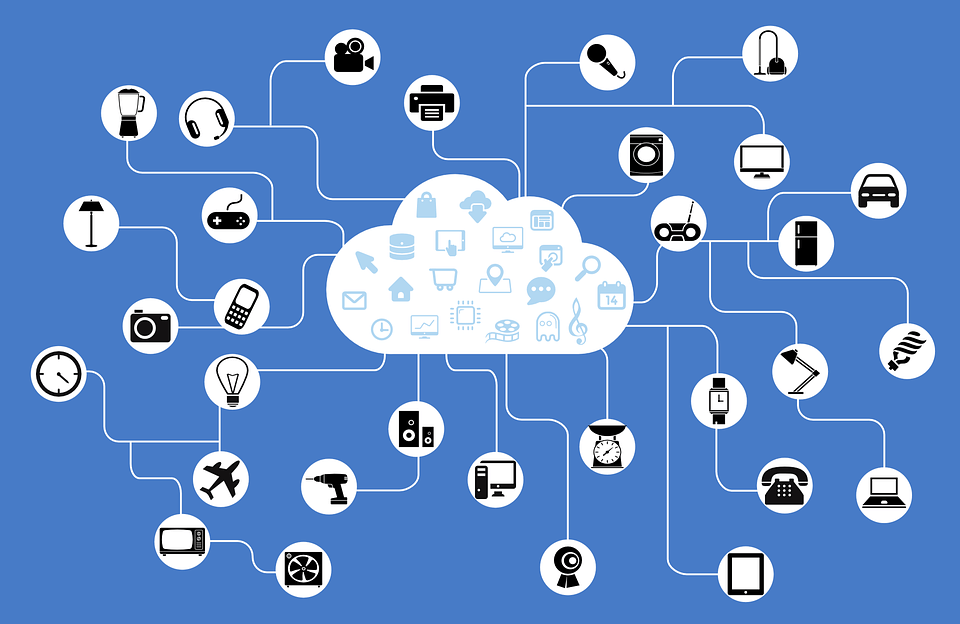 IoT apps
In 2018, we have seen Amazon launching their "Echo" line of devices, with this it firing up the race between global tech giants – who will own the largest share in the Internet Of Things ecosystem?
The other major players in this market are Google – with their Google Home and Nest brands, Phillips with their Hue brand and other new players such as Huawei or TP-Link.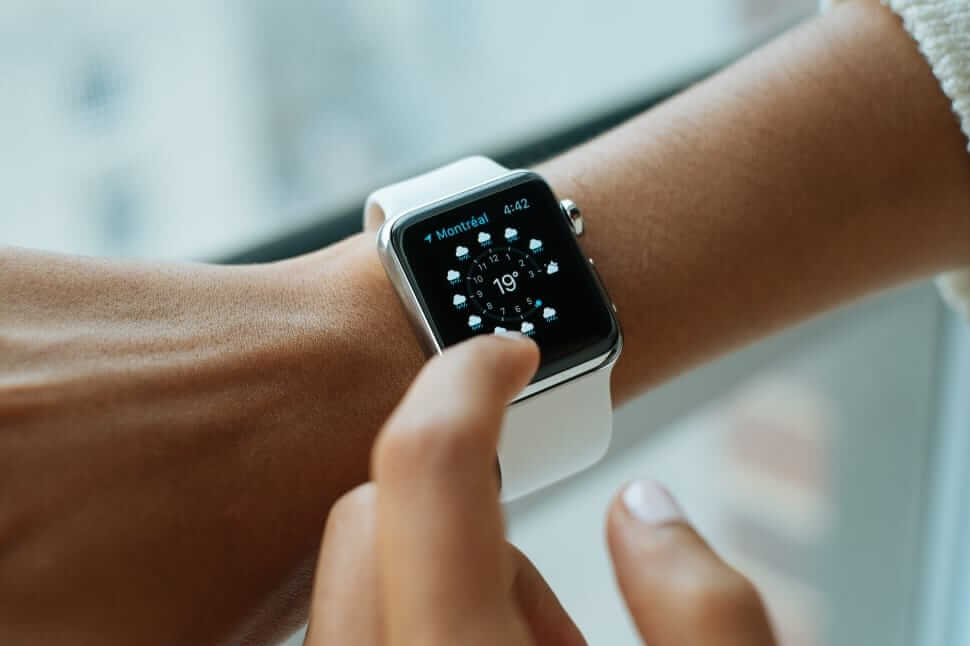 Wearable App integration – a new frontier for mobile app development
There is no denying the fact that the market of the Wearables industry is experiencing rapid growth, as companies are releasing watches such as the Apple Watch 5 or soon to be released Pixel Watch. According to Statista, wearable devices are expected to reach over $33 Billion by the end of 2019.
Today, wearables are highly dependent on the smartphones they are connected to. This means if you would like to create a wearable, the devices must be paired with a smartphone and they have to be within a close proximity. In order to be future-proof, applications have to be built in a way to work well with wearable devices.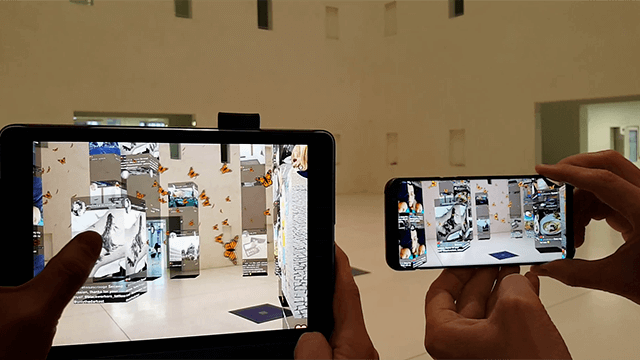 Augmented Reality and Virtual Reality
When you hear the word Augmented reality the first thing that pops in your mind is PokemonGO. This AR game based on the popular TV series took the world by storm. It became the most downloaded game of 2016 and started a revolution in the industry. Nowadays there's a trend of social media platforms to release integrated AR filters that have the ability to transform any human face into digital characters or enhance the selfie experience.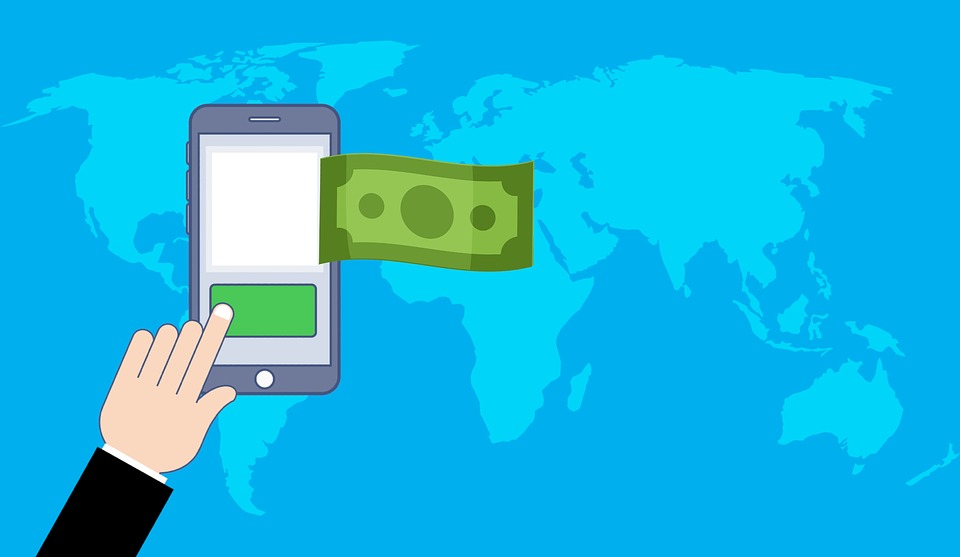 Mobile Wallets and Payment Gateways
The demand for mobile wallet apps is on the rise! This frictionless payment method is what every customer loves to see in mobile apps nowadays. This eventually will change the way customers like to shop. Every successful mobile app includes at least 3-4 payment methods such as credit/debit cards, mobile wallets and gift cards – soon cryptocurrencies!
These are the new trends that you should bear in mind before deciding on developing your dream application! You don't know what features to include? or you can't find the right company for the task at hand? JustApplications has been developing applications since the launch of the first iPhone! For more information, please contact us on 0121 285 1050!
Tags: app development, mobile app development, mobile development
Posted in Apps, Mobile development, News | No Comments »
Monday, July 8th, 2019
Small and medium-sized businesses should start placing app development on the top of their to-do-lists, as shopping is evolving faster and faster towards an app-user market.
A recent survey of Statista showed that 51% of consumers access a mobile app up to ten times each day, while 16% use apps for as many as 50 times a day. Another interesting survey, this time of comScore, showed that 70% of young consumers (between the ages of 18 and 39) use their phones to research a product before making a purchase. And seeing that a website or search engine won't provide the same on-the-go experience as a mobile app, most consumers use applications to find coherent data quickly and efficiently.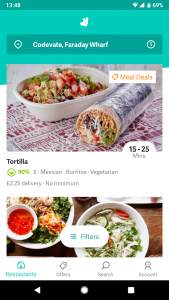 Apps help users gain access to reviews, unique deals, tailored content, instant push notifications alerting them to key issues and so on, which in turn helps businesses gain an increase in engagement. Fundamental issues such as confirming a purchase or booking a hotel reservation can now be completed in just a few clicks.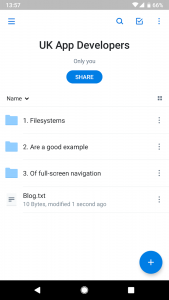 There are multiple types of applications available for development, such as Native apps (designed for a single, native mobile platform such as Android or iOS). Or Hybrid apps, (a combination of native and web apps, work across many mobile platforms and operate similarly to native apps).
All of them providing different types of navigation patterns, such as Hamburger Menus (3-bars, collapsed view), Tab Bar Menus (as found on YouTube and Spotify, offers increased visibility) or Full-Screen Navigation (one page of the app is almost entirely dedicated to navigation and expanding expand navigation icons exposes extra menu options) that help users find what they are looking for in no time.
The mobile app market is changing at a rapid pace. Many businesses have recognized the advantages that apps can provide. They can basically streamline the user journey and encourage consumers to commit to a purchase or inquiry. They also enhance the customer value chain with unique and personable experiences.
Mobile applications provide valuable insights into user behavior. This enables businesses to serve more relevant, highly targeted messages that drive engagement, revenue and cultivate customer loyalty. Just think of shopping as an experience – as we know it. It changes in front of our eyes, it's becoming more and more virtualized. That is why UK app developers can offer a great deal of visibility to online businesses because nowadays brands are exposed to customers in multiple formats.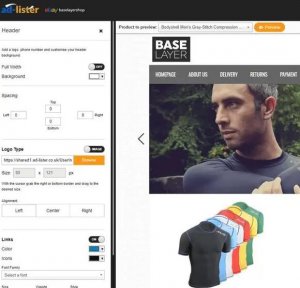 It is recommended to sell on multiple platforms, Omni-channel, as opposed to just one dedicated store or website. Ad-Lister is a good example of an application which was developed in the UK that helps businesses to keep up with consumer trends. The application allows sellers to list and manage their products online across multiple sales channels. Setup is done easily by importing the products from eBay, Amazon or Magento.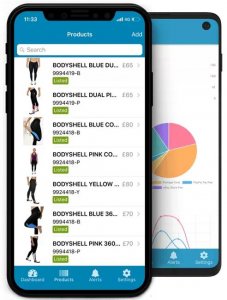 One of the big advantages Ad-Lister brings to the table is the fact that it allows users who spend time in between actual shops and warehouses to quickly add products on eBay using a barcode scanner which uses eBay's Catalogue to automatically fill out the product details by simply using the mobile app.
The mobile application can also be used to take pictures of the products for sale and upload them to Ad-Lister. The application also helps sellers save a lot of time with the push notifications received after each finished task.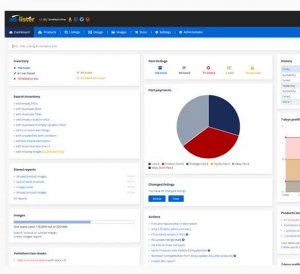 Even listings designs for multiple sales channels are available, as Ad-Lister comes with a built-in Template Builder that allows sellers to create listing designs in a matter of minutes. Creating eBay listing templates has never been easier – just drag and drop the desired elements on the listings and add custom campaigns such as Best Sellers and Related Items to promote those products. Then the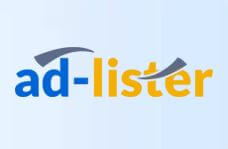 design can be applied immediately to thousands of live listings with just one click.
The eBay listing template builder allows you to choose from a selection of mobile-friendly eBay listing designs and customize them to meet the seller's requirements.
By using these attractive mobile responsive listing templates users increase sales and stand out from their competitors.
Tags: app development, appl;ications, apps, developers, development, just applications, mobile apps, native apps, online businesses
Posted in News | No Comments »
Monday, July 1st, 2019
Instagram is on the brinks of becoming more and more of a commercial app with its Checkout feature, that will enable users to purchase fashion and beauty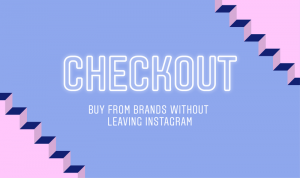 products directly within the app.
Although the tool is in its Beta testing period still, it will surely pave the way towards the future of social media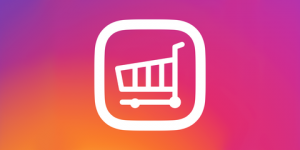 marketing and social media businesses. Adidas, Dior, Huda Beauty, Kylie Cosmetics, Nike, Warby Parker, H&M, Burberry and Zara are just a few of the companies testing it.
The feature is only available in the U.S. and on mobile devices for now, but Instagram representatives announce that it will soon become available to its worldwide users.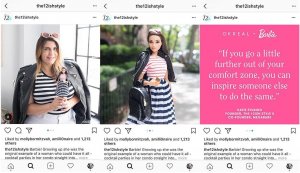 The principle is simple. When you find a product you love, you can now buy it without leaving the app. US users can tap on a photo of influencer Katie Sturino, for example, to see that she's wearing a $45 TechSweat crop top from Outdoor Voices in size XL, check out other influencers who have worn it and buy it without ever leaving Instagram.
Users can only shop the posts of about 50 influencers and publishers, including Chiara Ferragni, Gigi Hadid, Kim Kardashian West and Vogue.
There are over 130 million people who tap product tags every month and Instagram has introduced product-specific tagging to quickly identify and hopefully buy those products directly on the app.
"When you tap to view a product from a brand's shopping post, you'll see a "Checkout on Instagram" button on the product page. Tap it to select from various options such as size or color, then you'll proceed to payment without leaving Instagram. You'll only need to enter your name, email, billing information and shipping address the first time you check out.

Once your first order is complete, your information will be securely saved for convenience the next time you shop. You'll also receive notifications about shipment and delivery right inside Instagram, so you can keep track of your purchase", Instagram announced via press release.
Obviously, the role of influencers is huge and covers a large part of the future of Insta-shopping. This is only the beginning of innovation for Instagram in terms of shopping.
The Checkout feature will help influencers close the loop between inspiration and purchase, and to help brands better assess just how much their influencer marketing spending is converted to sales. According to Launchmetrics, nearly 80% of fashion, luxury and cosmetic brands work with influencers. 
It will be interesting to see how Instagram will be integrated into shopping applications or as a channel for online commerce and how the social media platform will act in comparison to Amazon, eBay or other shopping platforms.
Tags: app, app development, application. tool, checkout, checkout feature, influencers, insta-shopping, instagram, instagram checkout, new feature, shopping
Posted in News | No Comments »