Posts Tagged 'app'
Tuesday, July 23rd, 2019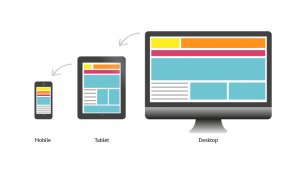 Developing a website is a crucial part of establishing a modern business, as shopping has turned into an online experience. Offering a great user experience is probably as important as the products you're offering for sale and it should be on top of your online to-do-list.
Here are a few simple and practical ways in which your website can provide a superb user experience (UX) that will, in turn, boost your sales and SEO at the same time. It's all connected, regardless if you have a website, an e-commerce site or just a blog.
Website structure is often overlooked, although it represents the basis of a site's SEO performance. It's not easy to understand how a great site structure can also be SEO-friendly, but after giving your visitors a meaningful and valuable experience you will surely be rewarded SEO-wise.
Once a customer visits your site, scrolls through different pages or categories and understands what the website is all about, the result is always the same. The customer gets what it wanted to begin with.
First off, your website should definitely be as responsive as possible and also mobile-friendly. People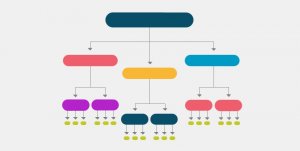 browse the web mostly with their phones so going mobile-friendly will ensure better visibility for your site. Without responsiveness, your online business will simply cut down on getting maximum customers. You can test this vital element online, there are many browser-based responsiveness tools available compatible with the most used browsers in order to provide a clear preview of your website on the desired device.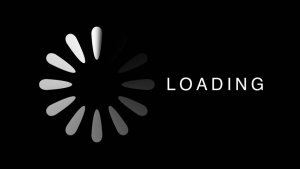 Next, you should definitely focus on the time it takes your pages to load. If the page loads too slowly, it will annoy your customers which will, in turn, ruin your conversion rate. Page loading time is a vital UX element as it determines whether a visitor will return or not to your website. If you're using a WordPress platform, for example, we suggest following one of the multiple speed-up guides available online. Don't underestimate the hosting server, either as it plays a huge role in your page loading time.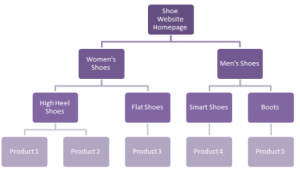 A poor site structure will never get site links and those represent a great SEO advantage. Increasing the level of navigability of your website, this ultimately raises your brand awareness and clickthrough rate. How does your site obtain them? Google's algorithm automatically gives out sitelinks based on a website's structure. Getting them should be your next step.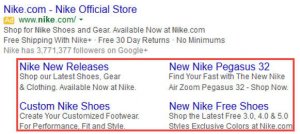 Now, let's focus on your website's hierarchy, which should be logical and simple, while each of your categories have to be different and unique in their own way. Your main categories shouldn't be more than seven, unless you're running a highly complex business. Always balance the number of subcategories in each category in order for them to be as equal as possible. Your URL structure has to follow your website's hierarchy logic and this will ensure better SEO results.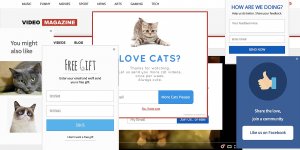 Last, but not least, always keep in mind that people enjoy being around pleasant looking things, including visiting websites that are not just useful to them, but also aesthetically satisfying to look at. So try not to develop a website that clearly shouts for attention, with multiple animations, gifs, content that's disorganized and/or popups… Which are useful, but can be annoying and come in the way of pleasant UX. Not to mention the clutter that they create, which results in poor business.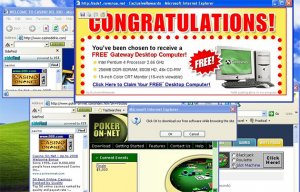 If your product is as good as you believe it is, let your website design do the talking. When you'll clean out all the unnecessary elements of your website, you will gain a much clearer interface and offer a valuable user experience to your visitors. They will definitely take action on your site and come back for more business in the future.
Tags: app, e-commerce, google, justapplications, mobile friendly, search engine, search engine optimisation, seo, site, user experience, ux, website, wehostit
Posted in News | No Comments »
Monday, July 1st, 2019
Instagram is on the brinks of becoming more and more of a commercial app with its Checkout feature, that will enable users to purchase fashion and beauty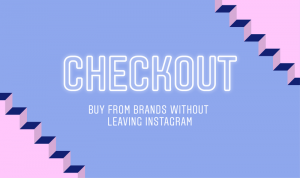 products directly within the app.
Although the tool is in its Beta testing period still, it will surely pave the way towards the future of social media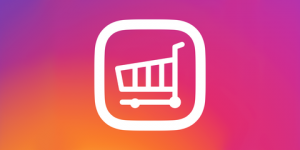 marketing and social media businesses. Adidas, Dior, Huda Beauty, Kylie Cosmetics, Nike, Warby Parker, H&M, Burberry and Zara are just a few of the companies testing it.
The feature is only available in the U.S. and on mobile devices for now, but Instagram representatives announce that it will soon become available to its worldwide users.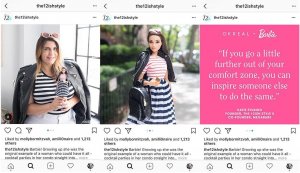 The principle is simple. When you find a product you love, you can now buy it without leaving the app. US users can tap on a photo of influencer Katie Sturino, for example, to see that she's wearing a $45 TechSweat crop top from Outdoor Voices in size XL, check out other influencers who have worn it and buy it without ever leaving Instagram.
Users can only shop the posts of about 50 influencers and publishers, including Chiara Ferragni, Gigi Hadid, Kim Kardashian West and Vogue.
There are over 130 million people who tap product tags every month and Instagram has introduced product-specific tagging to quickly identify and hopefully buy those products directly on the app.
"When you tap to view a product from a brand's shopping post, you'll see a "Checkout on Instagram" button on the product page. Tap it to select from various options such as size or color, then you'll proceed to payment without leaving Instagram. You'll only need to enter your name, email, billing information and shipping address the first time you check out.

Once your first order is complete, your information will be securely saved for convenience the next time you shop. You'll also receive notifications about shipment and delivery right inside Instagram, so you can keep track of your purchase", Instagram announced via press release.
Obviously, the role of influencers is huge and covers a large part of the future of Insta-shopping. This is only the beginning of innovation for Instagram in terms of shopping.
The Checkout feature will help influencers close the loop between inspiration and purchase, and to help brands better assess just how much their influencer marketing spending is converted to sales. According to Launchmetrics, nearly 80% of fashion, luxury and cosmetic brands work with influencers. 
It will be interesting to see how Instagram will be integrated into shopping applications or as a channel for online commerce and how the social media platform will act in comparison to Amazon, eBay or other shopping platforms.
Tags: app, app development, application. tool, checkout, checkout feature, influencers, insta-shopping, instagram, instagram checkout, new feature, shopping
Posted in News | No Comments »