Posts Tagged 'appl;ications'
Wednesday, September 4th, 2019
Whether we like it or not,  technology is changing our world as we know it. It is altering the way we think, feel, make life choices and live our lives in general. We are currently in an era where Sci-fi can become reality, where visions of our future become to materialize. The line between real and virtual life is getting blurred as a result of software developers and hardware engineers across the world continually coming up with new technological concepts and solutions. One such solution, which is at the forefront of the digital era is Augmented Reality – also known as AR. Predicted to reach over a billion users worldwide by 2020, AR seems to be becoming the true reality for most of us.
What is AR?
Unlike Virtual reality, which requires you to enter a virtual space, AR uses your current environment and simply augments it with computer-generated information and imagery – thus enhancing the perception of reality. In this augmented version of reality, both real and virtual worlds can work seamlessly – this way users are able to experience new and improved versions of reality where overlays of virtual information are used as a tool to provide assistance in everyday activities.  With improving reality with interactive digital elements and visuals, AR opens doorways to a limitless array of possibilities in the industrial and commercial area.
Given the versatility of AR, applications can be as simple as text notifications or as complicated as projecting computer-generated beings which are capable of interacting with their surroundings.
If you have watched any mainstream sport since the late 90'x or 2000s, you most likely have witnessed AR in action.
Early examples of the use of AR: The line used to show and offside in football, ball's trajectory displayed over the field, the after-game analysis carried out with projecting lines over the game footage.
The moment when AR became mainstream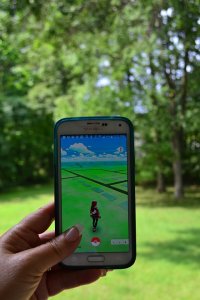 Pokemon GO – is the name of the mobile game that brought AR closer to millions of people. It allowed it's users to view the world around them through their smartphone cameras and it projected images of Pokemon on to their surroundings, it makes it seem as if they are right in your real-life neighborhood.
AR isn't only just fun and games, it's a technological solution that finds uses in more serious matters, from business to warfare and medicine. This technology has the power to change perceptions and is changing our world in more ways than one.
Practical uses for Augmented Reality include:
AR for Manufacturing and design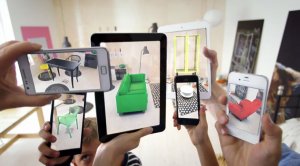 Conventionally, designing objects involved assuming conditions that were as close as possible to reality – to real operating conditions, example: using 3D models to simulate the real conditions around them. Now, with Augmented reality, it is possible to design in real conditions =, without even having the real conditions present around the 3D model.
AR for Repair and Maintenance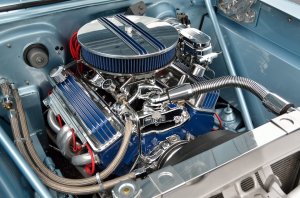 If you have tried to repair your own car, you probably familiar with the chaos of opening up the bonnet and seeing unrecognizable parts. You end up getting frustrated, probably doing more harm than good and end up taking the car to the service to get it repaired after two or three days.
Now imagine a scenario where an expert technician was there, right next to you when you opened the bonnet. You would only have to look at your screen and you would see information projected over the car part – making it easier to now which part does what and it would also tell you which car part has malfunctioned. Once the part is identified, you could just simply order the part from the App's interface from a local warehouse. Once the part gets delivered, all you have to do is to open up the App again and it will show you how to change the part step-by-step.
Augmented Reality in Retail –
Retail seems to be more adaptive to AR than any other industry. Shoppers can be reached via beacons, connecting with user accounts through apps, in-store scanners, kiosks, digital product catalogs, and many more.
Augmented reality in travel and tourism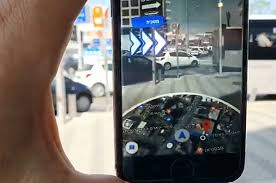 Google Maps has recently introduced AR mode which allows the app to project your destination on to the real-world environment. It will show the user virtual signs as they're walking, giving them clear directions to their destinations. As you reach virtual markers scattered along your route, you will hear audio notifications prompting you to move your camera towards the next marker.
Digital transformation is elevating user experiences and customer expectations are growing at the speed of thought. As AR technology keeps evolving, we will see it being applied more commonly in different apps to make our lives easier.
Are you interested in an AR app? JustApplications can help bring your concepts to life! Our team of senior developers has years of experience working in different ways of applying new technologies.
For more information, please contact us on: 0121 285 1050
Tags: appl;ications, augmentedreality, mobileapps
Posted in Apps, Mobile development, News | No Comments »
Monday, July 8th, 2019
Small and medium-sized businesses should start placing app development on the top of their to-do-lists, as shopping is evolving faster and faster towards an app-user market.
A recent survey of Statista showed that 51% of consumers access a mobile app up to ten times each day, while 16% use apps for as many as 50 times a day. Another interesting survey, this time of comScore, showed that 70% of young consumers (between the ages of 18 and 39) use their phones to research a product before making a purchase. And seeing that a website or search engine won't provide the same on-the-go experience as a mobile app, most consumers use applications to find coherent data quickly and efficiently.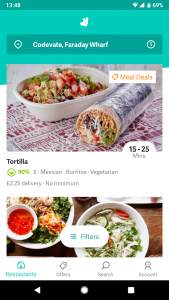 Apps help users gain access to reviews, unique deals, tailored content, instant push notifications alerting them to key issues and so on, which in turn helps businesses gain an increase in engagement. Fundamental issues such as confirming a purchase or booking a hotel reservation can now be completed in just a few clicks.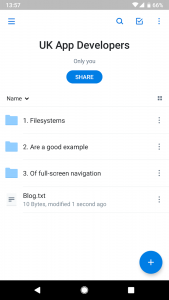 There are multiple types of applications available for development, such as Native apps (designed for a single, native mobile platform such as Android or iOS). Or Hybrid apps, (a combination of native and web apps, work across many mobile platforms and operate similarly to native apps).
All of them providing different types of navigation patterns, such as Hamburger Menus (3-bars, collapsed view), Tab Bar Menus (as found on YouTube and Spotify, offers increased visibility) or Full-Screen Navigation (one page of the app is almost entirely dedicated to navigation and expanding expand navigation icons exposes extra menu options) that help users find what they are looking for in no time.
The mobile app market is changing at a rapid pace. Many businesses have recognized the advantages that apps can provide. They can basically streamline the user journey and encourage consumers to commit to a purchase or inquiry. They also enhance the customer value chain with unique and personable experiences.
Mobile applications provide valuable insights into user behavior. This enables businesses to serve more relevant, highly targeted messages that drive engagement, revenue and cultivate customer loyalty. Just think of shopping as an experience – as we know it. It changes in front of our eyes, it's becoming more and more virtualized. That is why UK app developers can offer a great deal of visibility to online businesses because nowadays brands are exposed to customers in multiple formats.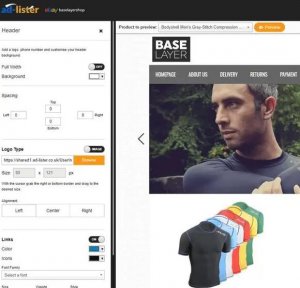 It is recommended to sell on multiple platforms, Omni-channel, as opposed to just one dedicated store or website. Ad-Lister is a good example of an application which was developed in the UK that helps businesses to keep up with consumer trends. The application allows sellers to list and manage their products online across multiple sales channels. Setup is done easily by importing the products from eBay, Amazon or Magento.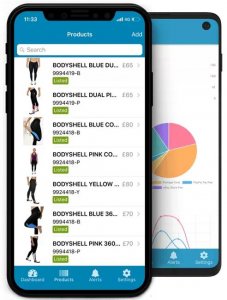 One of the big advantages Ad-Lister brings to the table is the fact that it allows users who spend time in between actual shops and warehouses to quickly add products on eBay using a barcode scanner which uses eBay's Catalogue to automatically fill out the product details by simply using the mobile app.
The mobile application can also be used to take pictures of the products for sale and upload them to Ad-Lister. The application also helps sellers save a lot of time with the push notifications received after each finished task.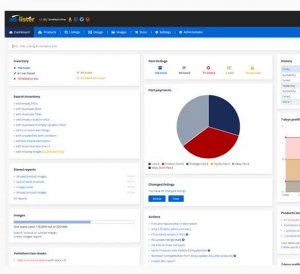 Even listings designs for multiple sales channels are available, as Ad-Lister comes with a built-in Template Builder that allows sellers to create listing designs in a matter of minutes. Creating eBay listing templates has never been easier – just drag and drop the desired elements on the listings and add custom campaigns such as Best Sellers and Related Items to promote those products. Then the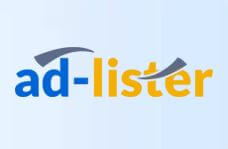 design can be applied immediately to thousands of live listings with just one click.
The eBay listing template builder allows you to choose from a selection of mobile-friendly eBay listing designs and customize them to meet the seller's requirements.
By using these attractive mobile responsive listing templates users increase sales and stand out from their competitors.
Tags: app development, appl;ications, apps, developers, development, just applications, mobile apps, native apps, online businesses
Posted in News | No Comments »