Posts Tagged 'e-commerce'
Tuesday, July 23rd, 2019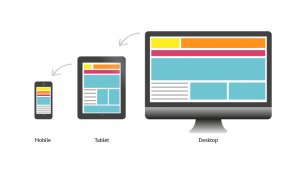 Developing a website is a crucial part of establishing a modern business, as shopping has turned into an online experience. Offering a great user experience is probably as important as the products you're offering for sale and it should be on top of your online to-do-list.
Here are a few simple and practical ways in which your website can provide a superb user experience (UX) that will, in turn, boost your sales and SEO at the same time. It's all connected, regardless if you have a website, an e-commerce site or just a blog.
Website structure is often overlooked, although it represents the basis of a site's SEO performance. It's not easy to understand how a great site structure can also be SEO-friendly, but after giving your visitors a meaningful and valuable experience you will surely be rewarded SEO-wise.
Once a customer visits your site, scrolls through different pages or categories and understands what the website is all about, the result is always the same. The customer gets what it wanted to begin with.
First off, your website should definitely be as responsive as possible and also mobile-friendly. People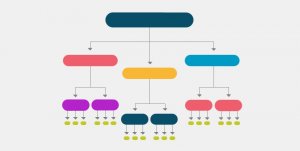 browse the web mostly with their phones so going mobile-friendly will ensure better visibility for your site. Without responsiveness, your online business will simply cut down on getting maximum customers. You can test this vital element online, there are many browser-based responsiveness tools available compatible with the most used browsers in order to provide a clear preview of your website on the desired device.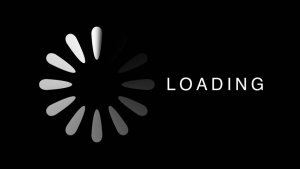 Next, you should definitely focus on the time it takes your pages to load. If the page loads too slowly, it will annoy your customers which will, in turn, ruin your conversion rate. Page loading time is a vital UX element as it determines whether a visitor will return or not to your website. If you're using a WordPress platform, for example, we suggest following one of the multiple speed-up guides available online. Don't underestimate the hosting server, either as it plays a huge role in your page loading time.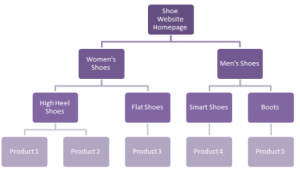 A poor site structure will never get site links and those represent a great SEO advantage. Increasing the level of navigability of your website, this ultimately raises your brand awareness and clickthrough rate. How does your site obtain them? Google's algorithm automatically gives out sitelinks based on a website's structure. Getting them should be your next step.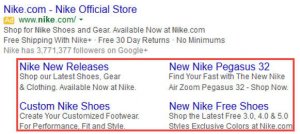 Now, let's focus on your website's hierarchy, which should be logical and simple, while each of your categories have to be different and unique in their own way. Your main categories shouldn't be more than seven, unless you're running a highly complex business. Always balance the number of subcategories in each category in order for them to be as equal as possible. Your URL structure has to follow your website's hierarchy logic and this will ensure better SEO results.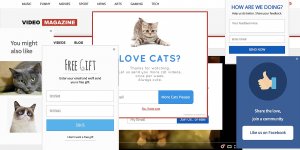 Last, but not least, always keep in mind that people enjoy being around pleasant looking things, including visiting websites that are not just useful to them, but also aesthetically satisfying to look at. So try not to develop a website that clearly shouts for attention, with multiple animations, gifs, content that's disorganized and/or popups… Which are useful, but can be annoying and come in the way of pleasant UX. Not to mention the clutter that they create, which results in poor business.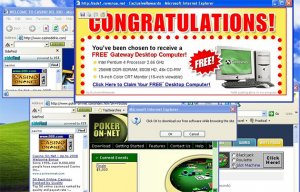 If your product is as good as you believe it is, let your website design do the talking. When you'll clean out all the unnecessary elements of your website, you will gain a much clearer interface and offer a valuable user experience to your visitors. They will definitely take action on your site and come back for more business in the future.
Tags: app, e-commerce, google, justapplications, mobile friendly, search engine, search engine optimisation, seo, site, user experience, ux, website, wehostit
Posted in News | No Comments »
Monday, June 24th, 2019

BigCommerce is partnering with CRM technology vendor Ordergroove to enable retailers on its platform to offer a wide range of recurring revenue programs. By integrating with the Ordergroove Relationship Commerce Cloud CRM platform, BigCommerce can provide functionality for users to provide purchase options including subscriptions, SMS reordering, memberships, and committed programs.
Enterprise merchants on the BigCommerce platform will be able to better accommodate and anticipate their customers' repurchasing experience, resulting in a more effective way to secure ongoing customer relationships.

Using Ordergroove's Relationship Commerce Cloud platform tightly integrated with BigCommerce, merchants can offer a wide range of recurring revenue programs. Ordergroove's Anticipate AI™ engine, coupled with deep data insights and consumer expertise, delivers the ability to match incentives and the timing of offers to individual consumer needs. With these capabilities and more, BigCommerce customers can earn more lifetime value (LTV) from the customers they have worked hard to acquire and have access to the engine that has helped a majority of Ordergroove customers achieve a greater than 60% incremental revenue boost.
"Fortune 2000 brands trust Ordergroove to transform their shopping experiences from transactional to recurring, and as such, we're committed to helping retailers bring these programs to market in a way that complements their existing investments in commerce technology", said Greg Alvo, CEO at Ordergroove, who also believes that "Through this partnership with BigCommerce, enterprise merchants will now have access to the turnkey and market-tested enterprise scalability of both organizations to enhance their brands".
Ordergroove helps brands and multichannel retailers grow recurring revenue – shifting consumer interactions from one-and-done transactions to ongoing, highly profitable relationships – with successful subscription, reorder and membership programs. The company's unique combination of powerful technology, machine learning and analytics, and unmatched consumer expertise helps top retailers and brands like Walmart, illy, L'Oréal, KIND Snacks, Nestlé, and others transform their retail experiences across every channel and thrive within the constantly shifting retail landscape.
"Online subscriptions have become a primary strategy used by brands to cement long-term customer relationships and differentiate their direct-to-consumer shopping experience. By integrating Ordergroove, we equip BigCommerce merchants with the market-leading enterprise solution for product-based subscriptions", said Brent Bellm, CEO of BigCommerce.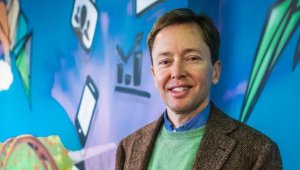 BigCommerce, on the other hand, is the world's leading SaaS eCommerce platform for established and rapidly-growing businesses. Combining enterprise functionality, an open architecture, and app ecosystem, and market-leading performance, BigCommerce enables businesses to grow online sales with 80% less cost, time and complexity than on-premise software.
BigCommerce powers B2B and B2C eCommerce for more than 60,000 stores, 2,000+ mid-market businesses, 30 Fortune 1000 companies and industry-leading brands, including Assurant, Ben & Jerry's, Paul Mitchell, Skullcandy, Sony and Toyota.
Tags: big commerce, bigcommerce, e-commerce, online business, ordergroove, partnership, recurrent revenue, retail
Posted in News | No Comments »