Posts Tagged 'apps'
Tuesday, March 17th, 2020
The best business meeting apps in 2020
With the new coronavirus outbreak, many people have started self-isolating and working from home. But given this unprecedented exodus, how do businesses continue? Just how will we continue with our meetings? We cannot meet up, so we must now switch to meeting virtually, via business meeting apps.
Many of us use these apps on a daily basis to do demo's to prospects or clients across borders.  They aren't brand new but useful when face to face meetings are not appropriate.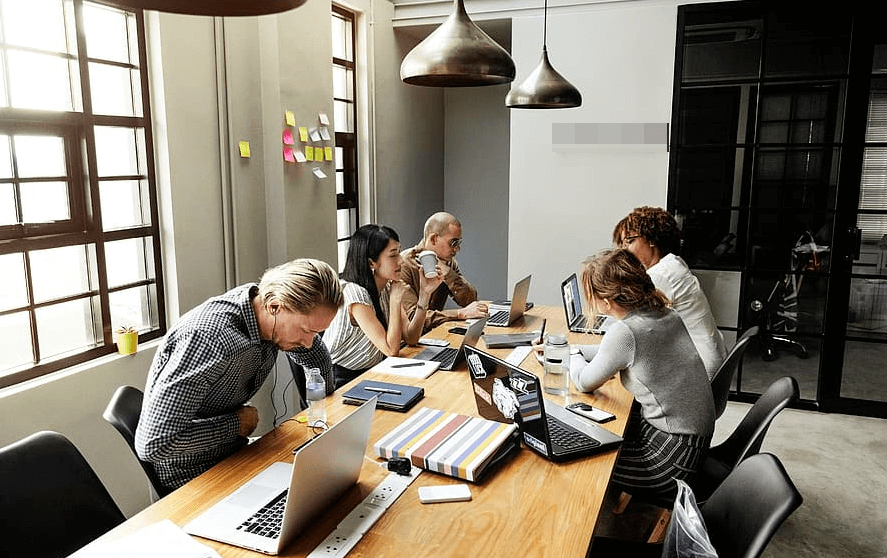 Companies that have several offices in different cities and countries would use such apps to have video conference meetings. Here are our recommendations for the best business meeting apps that we use @JustApplications Limited.
1) GoToMeeting
This app is really easy to set up for the presenter.  Our staff particularly like the drawing feature that allows you to highlight important content on the screen whilst your talking.  The screen sharing option is easy to locate and a great way for the speaker to share visual information with the attendees in the meeting.  We sometimes make this obligatory, as it helps to ensure that those in the meeting are actually paying attention and not being distracted by emails or Skype chats.
Please remember to switch your audio on prior to joining the meeting. If you join by phone and forget to switch your GoToMeeting dashboard setting to phone audio, you (and others) will hear yourself echoing back. In future versions it would be helpful if GoToMeeting would recognise the source from which you are joining (phone or computer audio) but since it doesn't then get into the habit of switching this manually to avoid the loud reverb.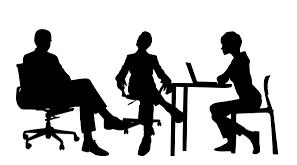 GoToMeeting is free for up to 3 participants. If you have more participants, it's £30/month
2) Zoom
Zoom is the app we use the most! A personal favourite as we're often having conversations with several employees in multiple offices around the world. We find there is very little interference and connection issues.  We've had up to 30 people regularly in a call, one particular meeting was discussing a mobile app project that we were developing and we were on the call for over 2 hours. Zoom has some very cool features to allow the meeting organiser to mute everyone whilst the speaker is talking as well as being able to see many meeting members in the same screen.
The Meeting setup can be a bit confusing.  However, this is a common problem among most of the video conferencing platforms, as generating the conference ID can get be a little confusing depending on who is managing the meeting.
The recent addition of the video being turned off from opening any new meeting without warning can be annoying.  Just be mindful to cast your eyes down to the bottom toolbar to turn it on.
Not surprising with over 10 million downloads in the App Store and Google Play. In addition to the functions standard for this type of application like HD video conferences and secure audio calls, this app offers its users to make their group meetings with mobile phones via cellular connection or available Wi-Fi.
Up to 3 participants its free.  If you have more it starts from £11.99 per month.
3) Google Hangouts Meet
Google Hangouts allows participants to perform group video calls and hold online meetings. This App has been around since 2013 and is growing in popularity. However, annoyingly you need a gmail account to use this App.
We don't use this software as it doesn't allow you to send multimedia documents. This  is really important to us when we are sharing images and documents with the team.  Google need to work on this for us to choose this over Zoom.  Also we found it unusable over 10 users.
Hangouts lacks a few advanced features that its competitors have. However, given that it's free along with Drive its a very usable tool. But be warned it is not suitable for online meetings involving multiple people in places.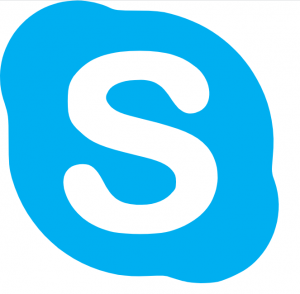 Skype paved the way for all the videoconferencing tools.  Everyone knows about Skype…right?  And for good reasons, it's one of the most used free apps to this day.
In fact, it is so common that "Skype" has become a verb. You must have heard the phrase "I'm just skyping my mom"?
Skype is so widely known and so popular that it comes pre-installed with every Windows 10 machine, and it's free to download and use on other devices if required.
There's a more fancy version of Skype called Skype for Business. It boasts meetings of over 250 people.  However, we have struggled with it. Connection drop outs and communication pauses leave this app suitable for 1-2-1 video conferencing where we love the screen-share feature.
Skype for our business is still our number one messaging app on our PCs over WhatsApp and Viber. Once on mobile of course its WhatsApp and Viber.
Business Skype users pay £2-£5 per user, per month.
5) Join.me
The quality of video and audio is excellent. The system really adopts the KISS method (Keep it simple stupid) which has its advantages when you are in a phone conversation and want to switch to a conferencing system quickly.
The app allows users to share their screens and send documents or media files with ease during the meeting.
A personal wish of mine is that join.me had the ability to allow me to set my conference room to allow attendees to join without me having to start the conference. Furthermore if I need a colleague to run a meeting it becomes an extra hassle for them to have to log out of their account and login in to mine just to start a meeting.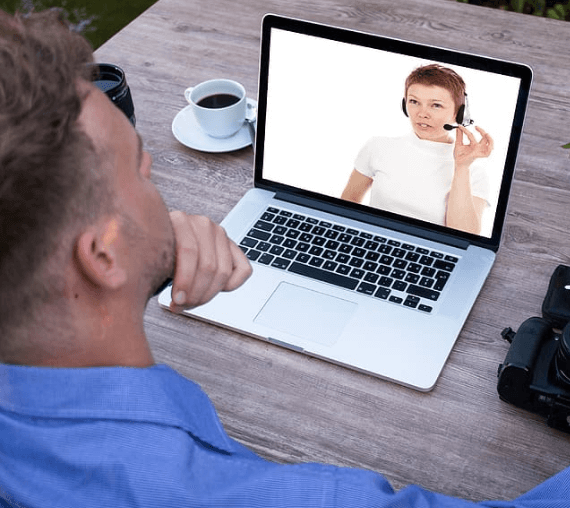 To sum up
Whether you're working from home due to the Corona virus outbreak, or whether online meetings are a part of your daily workflow, these apps can make your life much easier.
The main goal of any online group meeting application is to be able to communicate without having to be there in person.  Please remember these are just our personal experiences we've shared with you and feel free to trial any of these amazing apps!
Tags: apps, business, meeting
Posted in Apps, News | No Comments »
Thursday, February 6th, 2020
Swift?
I won't blame you if you've never heard about Swift before. It's a programming language just like C++, Java or Python. So why did Apple reinvent the wheel when there are so many alternatives to it?
Simplicity. Just like everything made by Apple, Swift is simple, elegant and very easy to understand and work with.
What is it?
Swift is a compiled programming language for iOS, iPadOS, macOS, watchOS, tvOS, and Linux applications.
It's safe because its syntax encourages you to write clean and consistent code. It also provides safeguards to prevent errors and improve readability.
And more importantly, it's fast. Very fast. Swift was built with performance in mind. Not only does its simple syntax and hand-holding help you develop faster, it also lives up to its name. And keep in mind, it is 2.6x faster than Objective-C and 8x faster than Python.
A brief history about Swift
First introduced at Apple's 2014 Worldwide Developers Conference (WWDC), Swift programming language has generated considerable debate ever since. Chris Lattner, Apple's Senior Director, Developer Tools Department, started designing the basic concepts of the new language back in 2010.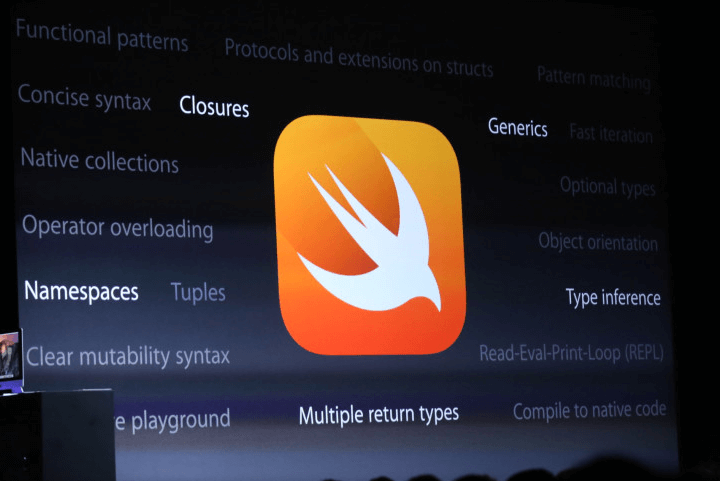 It wasn't until 2013 that the team was able to solve a strategic question about how the new language would fit in with the existing Objective-C ecosystem. Forcing all iOS developers to move to a new language could have had a major disruptive effect on the community. So, the company decided to continue investing in Objective-C while also committing to the development of a new "safe programming language."
But in 2015, there was a major turning point for Swift – it became open-source. Ever since then, it's growth has been huge, being adopted and loved by millions around the world.
Swift 5.0
In March 2019, Swift 5.0 was officially released by Apple. The current version of Swift now contains a stable version of the application binary interface (ABI) across Apple's platforms. This is a giant step toward helping developers use Swift on dedicated OSs like iOS, iPadOS, macOS, tvOS, and watchOS. Needless to say, Apple is building a solid ecosystem, as now standard Swift libraries are included in OS releases.
SwiftUI was introduced in the release, which is basically a library of controls, graphic elements, and layouts for Swift applications that can be used to design user interface. The update also brought renewed documentation, updated CLI Xcode 10.2, and binaries for Ubuntu. Swift also became backward compatible with its previous versions. The list of languages that it is interoperable with now includes Ruby, Python, and JavaScript.
Since the release version 5.0, standard Swift libraries are integrated into every macOS, iOS, tvOS, and watchOS release. That means any app built on those platforms will be smaller, because these libraries are included. With this advancement, stable application binary interface (ABI) was also released. This allows Apple to provide support of Swift across its platforms.
Why you would want to use Swift over other alternatives
Well, first of all – the development process is extremely fast. Swift is very easy to write and read, being very concise, which means less code is required to perform the same task, as compared to Objective-C. Automatic Reference Counting (ARC) does all the work tracking and managing the app's memory usage, so developers don't need to spend time and effort doing that manually. Accordingly, it usually takes less time to build iOS apps with Swift.
In addition to faster development time, we can say that Swift is future-proof and can be extended with new features as needed. Thus, Swift projects are typically easier to scale. The fact that Apple is more likely to support Swift than Objective-C should also get serious consideration for long-term investment.
Additionally, Swift allows you to add more developers to your team if needed: The on-boarding is relatively fast due to the simplicity and conciseness of the code-base. The syntax of Swift is considered near to natural English, thus it offers easy readability for new team members.
Static vs. dynamic libraries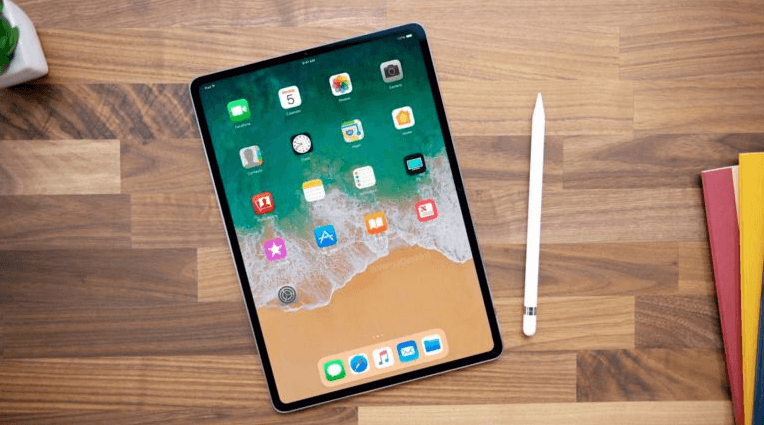 Usually, when you build an app, you use a lot of third-party code – reusable and often open source frameworks or libraries compiled into your app's code. These libraries can be static and dynamic (or shared). Swift first introduced dynamic libraries to iOS when it launched. Usually, static libraries become the part of your executable file, thus increasing its size and load time. They also can't be automatically updated since they're stuck in the version you compiled at. Dynamic libraries, on the other hand, exist outside of your code and are uploaded only when needed. Static libraries need to have copies in all files of your program while dynamic ones do not.
Even though it takes more time to reach for the dynamic code from the outside than call to it when it's already included, you have a choice to keep using static libraries when you want to isolate apps that aren't meant to be shared.
ARC – Automatic Memory Counting
Swift uses Automatic Memory Counting (ARC) – a technology aimed to add a garbage collector function that wasn't introduced to iOS before. Languages like Java, C#, and Go use garbage collectors to delete class instances that are no longer used. They are useful to decrease your memory footprint but can add a lot of extra unnecessary CPU usage.
Before ARC, iOS developers had to manage memory manually and constantly manage retain counts of every class. Swift's ARC determines which instances are no longer in use and gets rid of them on your behalf. It allows you to increase your app's performance without lagging your memory or CPU.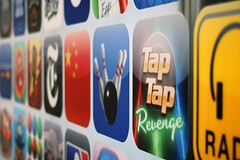 To sum up
For such a young programming language, Swift surely has an great variety of resources to help developers accelerate adoption. Apart from official e-books, there are tons of community guidelines, podcasts, online and even real-life courses and even third-party apps.
Swift has become an even more mature language with the latest update, but there are still a few things that need fixing. Apple is creating its own ecosystem with a stable ABI over its platforms, but it still lacks tooling and support for earlier versions. As such, Swift adoption will continue to grow, which soon might lead to a complete displacement of Objective-C as the leading first-class language for iOS mobile application development.
For business owners, it is important to be ready for any changes the market might impose. Thus, being prepared to switch to the new language with minimum effort and at a reasonable cost should be one of the key strategies for the near future.
Tags: apple, apps, Swift
Posted in Apps, Mobile development | No Comments »
Sunday, January 5th, 2020
iOS apps are coming to the Mac!
Great news, as your Mac is about to get a whole lot more powerful. Alongside macOS 10.15 Catalina, Apple unveiled a new way to design apps across all of its platforms. Called Project Catalyst, the new initiative builds on the News, Stocks, Voice Memos, and Home apps Apple launched in macOS 10.14 Mojave, and it has the potential to transform the entire app ecosystem.
Project Catalyst is designed so a team of developers can easily make a single app that runs on the iPhone, iPad, and Mac without needing to spend months on each.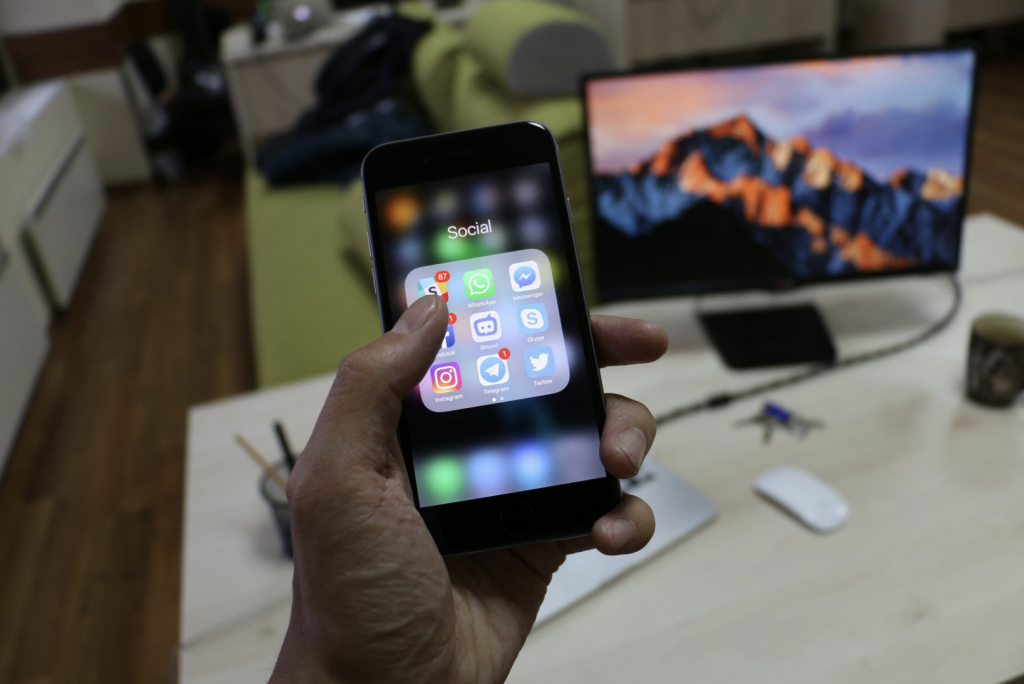 This is a massive accomplishment for a process that normally takes months and tons of resources. Recently, many developers have understandably shifted their focus away from the Mac, but Project Catalyst should make it as easy to bring an iOS app to the Mac as it is to turn on iPhone app into an iPad one, completely with drag-and-drop functionality and a full-screen experience.
What do we mean by this?
Well, if you've used a Mac in the past couple of years, you'll know that they have their own App Store, which looks shockingly similar to the iOS App Store (found on iPhones and iPads). However, beyond the similar look, the macOS App Store is very poor, it has very few useful apps, and almost none of the great apps that you can find on iOS (Facebook, Instagram, Twitter, Amazon, eBay, Revolut and many, many more).
I remember the first time when I purchased my brand new Mac, I took it home, unboxed it, and the first thing is that I wanted to do was to install some apps from the App Store. I was a bit surprised to find out that almost none of the great iOS apps work on the Mac. But now, with Project Catalyst, they should start working on macOS as well soon.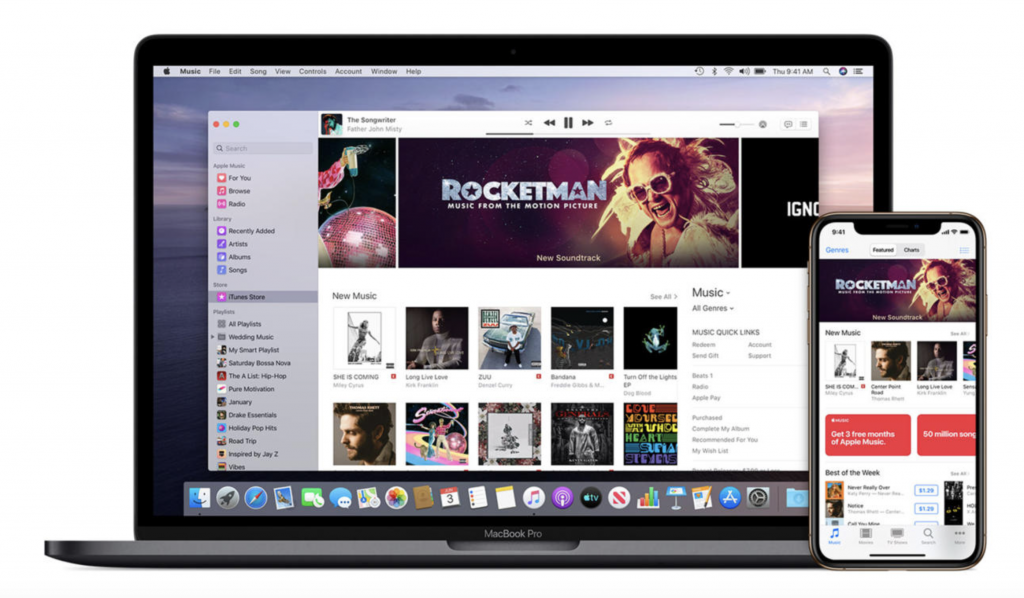 How will it work?
Optimizing apps for Mac means building in different mechanisms, like keyboard and mouse support, and considering how a larger screen changes the content. 
Well, they'll be more than super-sized iOS apps. Apple is respecting the Mac's menus and interface so apps will look as native as they can. Developers will be able to add unique features as well. Atlassian said it was able to use Project Catalyst to "put the finishing touches that make (Jira Cloud) perfect for the desktop" and Twitter was able to add "native Mac features" without spending weeks designing and testing.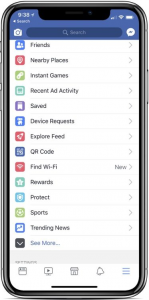 Apple describes Catalyst as: "Also available with macOS Catalina is Mac Catalyst, a new technology that lets app developers easily build Mac versions of their shipping iPad apps. The iPad ecosystem comprises over a million iPad apps, and now users will see more of their favorite titles come to Mac than ever before."
Games will be coming to the Mac as well
Oh yes, that's right! Games such as Asphalt 9, a hugely popular free-to-play racing game, was delayed until later this year so its developers can further polish the experience. Once it's ready, the game's Mac version will allow players to sign into a single account across their Apple devices, to more easily switch between them and continue playing the same game, according to the technical director at Gameloft Barcelona, the development studio behind Asphalt 9. The Mac setup also allows the game developers to push all of the details further while running at 60 frames per second without worrying about battery life.
And there will be many, many more great games that you're used to playing on your iPhone coming to the Mac in the near future. This is exciting news!
Major challenges ahead
While Catalyst opens the door to the Mac ecosystem for many iOS developers, it remains an imperfect passageway.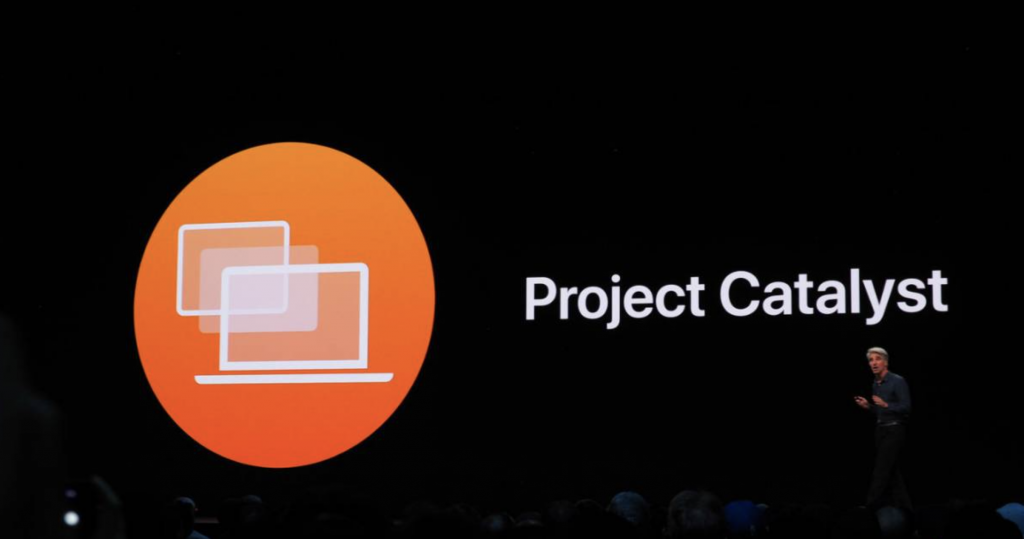 Beyond beta issues, there is currently no way to share purchases between the App Store and the Mac App Store, so users have to buy the same app twice to use it on both their iPad and Mac, which is confusing and inconvenient
Of course, Catalyst isn't the only option for developers who want to build a Mac app. They can still do so from scratch using AppKit, or build one for multiple Apple platforms using the new SwiftUI. 
To sum up
Apple's efforts to bring iPad apps to the Mac are beginning to pay off, but there's still a long way to go before Mac users are able to find many of their favorite apps on their desktop the same way they do their iPhone or iPad.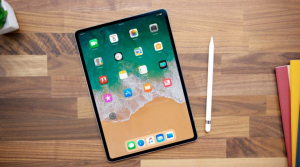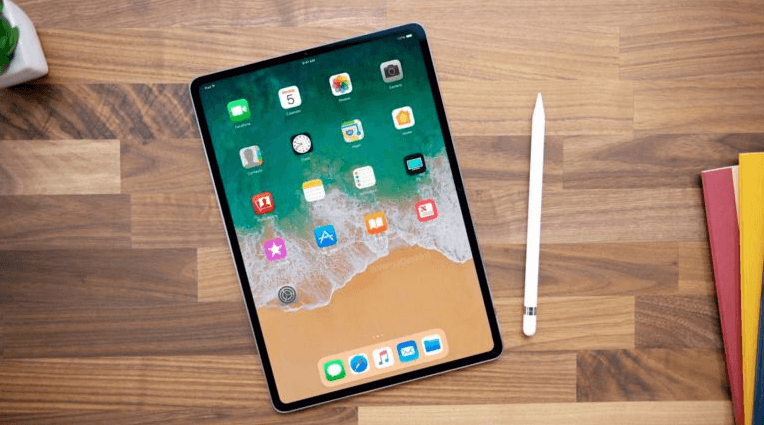 Nonetheless, we can say that the future is looking great for macOS and Mac users. We can't wait to see what great apps will be brought over to the Mac!
Tags: apps, ios, mac, macos
Posted in Apps, News | No Comments »
Friday, November 29th, 2019
"Lite" apps – what are they?
Over the past couple of years, major tech companies such as Google, Facebook, Spotify or Twitter have seen their apps gather hundreds of millions (or even billions!) of downloads. You might be wondering, how did they manage to reach so many people that own so many different devices?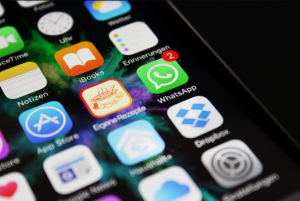 Winning over such a large audience requires optimizing services and software optimized for conditions prevalent in developing markets, like slow connectivity, slow internet speeds, and wide proliferation of low-end mobile devices. Remember, not all of us have the latest and greatest smartphones. Many people still use smartphones from 2013 or earlier, which is fine, however… the newest apps might have issues running on those older models of phones.
"Lite"?
Companies have started to design a 'lite' version of their main apps that can run on most phones and don't take up much space on the device (usually less than 10MB). The main reason was that many users used to uninstall apps to make room for some photos, videos, or music. These apps were also designed to use the minimum amount of data, and even work when network conditions were not ideal. As a result, these companies came up with "lite" versions of these apps that were much smaller and snappier than their main counterparts.
Here's a selection of the best "lite" apps that you can currently find on the App Store and Google Play: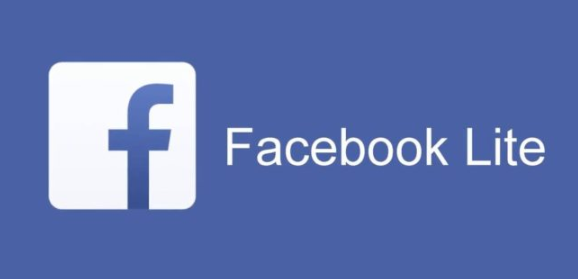 Facebook is the largest social media platform for mobile users in the world. It's also a hefty and demanding app that requests a lot of data permissions from you (for example, device location) — so it makes sense to get rid of it in favor of a lightweight version. Thankfully, there's Facebook Lite for Android and iOS. Facebook Lite delivers the same social experience you expect, but in a much smaller package and with less reliance on using a bunch of mobile data.
Facebook have managed to cram all major features of its main app in a lite app that is under 2MB. How is that even possible? Well, Facebook Lite uses the download-on-demand approach to fetch resources like sounds and animations instead of including it into the install package.
This year, Lite has been download 255.1 million times in comparison to 337.5 million downloads of the main app. We'd say it's a successful app.
After beta testing a 15MB lite version, Spotify finally released the final version of its Spotify Lite for Android, and it weighs in at just 10MB. That tiny size makes Spotify Lite one of the least resource-intensive ways of streaming music from your phone. However, the Lite app is missing some aspects you might see as key for data saving — it has data monitoring solutions, but it lacks the ability to download songs to play offline. So while it's a great app for saving storage space, it's oddly not the best app for saving data. Stick with the main app if space is no issue, but if storage is at a premium, this is the best choice for music streaming.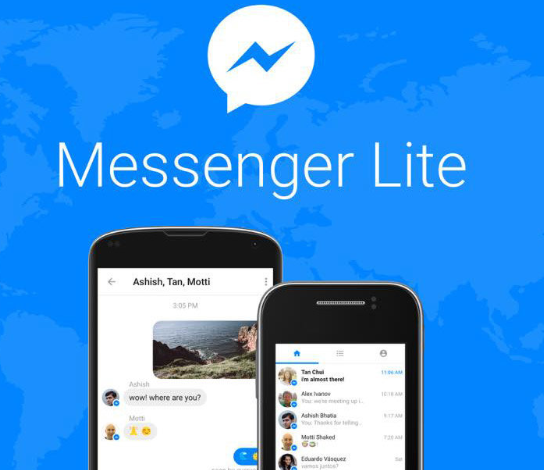 Facebook's chat tool, Messenger, is massive in its own right with more than 1.3 billion monthly active users. Facebook Messenger Lite strips down the messaging app to the essentials, bringing the app size down to less than 10MB. Those essentials still include some luxuries though, and Messenger's ever-popular video calling is among them.
Google have chosen a different name for their lightweight app, calling it "Go" instead of "Lite". But essentially, it's still a stripped-down version of the main app. It uses the same "download-on-demand" approach as other lite apps.
Google Maps is the go-to app for navigating across a variety of travel methods, from walking to driving to using public transit, so using a lightweight version can have a big impact on performance and data usage.
Another great lite app by Google, "Google Go" is a lighter and faster version of the Chrome browser that promises data savings of up to 40%. Weighing in at only 7MB, it also barely takes up any space on your device, but still comes with all the features you love. Obviously, there is access to Google Search, but it also comes with voice controls, Google Lens, and the latest trending topics. If you're using an entry-level or older phone, then this is a must install.
To conclude
If you have a good smartphone that was made in the past couple of years, you probably won't need to use these "Lite" versions. However, if you still use a 5+-year-old phone, or an entry-level <£100 smartphone, you will probably be better off using these lite apps.
These lite apps might have a smaller user base compared to the main versions as of now. But as more people from countries like India and Brazil get connected to the internet for the first time, they will prefer to have lite apps.
Tags: apps, lite apps
Posted in Apps | No Comments »
Saturday, October 26th, 2019
Smartwatches – are they any good?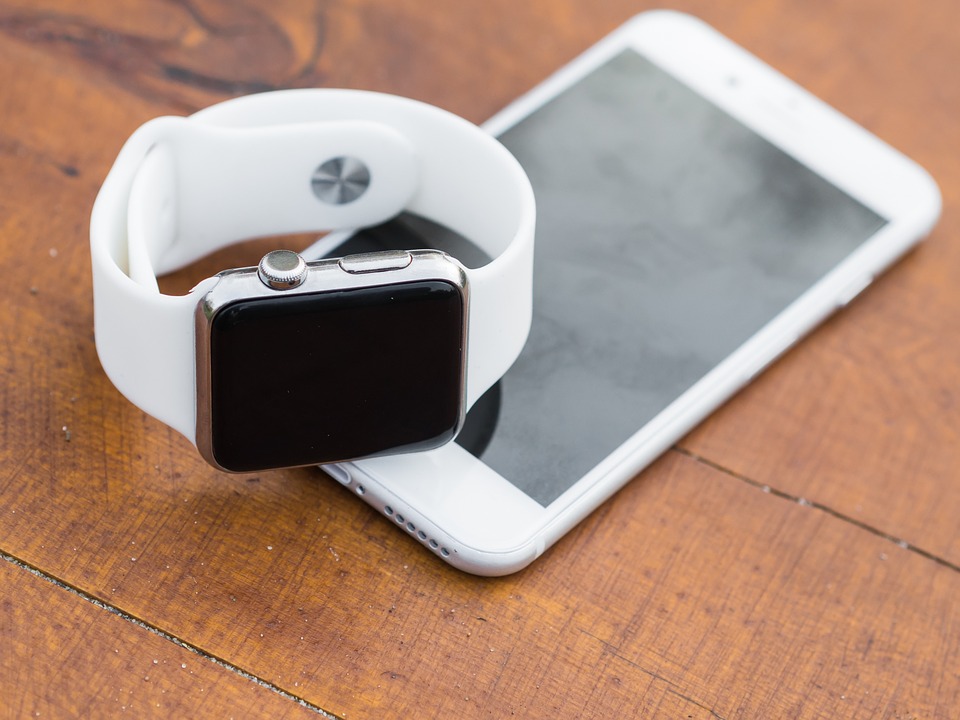 You might be surprised by all the things you can do with smartwatches. Smartphones were initially high-end devices which few felt the need to buy and nowadays I couldn't really imagine not having a smartphone since the benefits are so obvious. I think eventually the same thing will happen to smartwatches but we are currently still at the stage where you might be thinking do the benefits really outweigh the cost.
There is a multitude of features that come with smartwatches that make them worthwhile. There are many things like heart rate monitoring and sports tracking which your smartphone just can't do. Also, there are other features which just are more convenient on the smartwatch or perhaps you want to leave your bulky smartphone in the locker room while doing a workout just with your smartwatch.
It's 2019, smartwatches have been out for over half a decade now. So let's take a closer look at a few of them and see how they've improved over the years. More importantly, we'll find out if smartwatches are actually worth getting in 2019.
What are the key differences between a smartphone and a smartwatch? What can a watch do and a phone can't? You might be surprised by the differences, as smartwatches do a lot of things better than smartphones. Here are a few examples:
Wrist-based heart monitoring has become essential nowadays. I find it so valuable to be able to track my resting heart rate since that's an indication about my physical condition. A lower resting heart rate is an indication of better physical health. Also seeing the heart rate when going for a run or cycling or any other activity is great and something I expect to have in my smartwatch.
Also if you consider the possibly life-saving health benefits that heart rate monitoring might have in the future I think this is just a must-have. Having a device that constantly and permanently monitors your heart is very, very important. Devices such as the Apple Watch have saved hundreds of lives.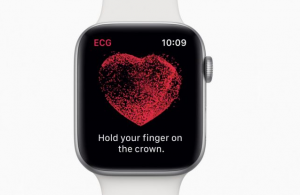 Did you know that the latest Apple Watches (Series 4 and 5) can do ECGs? These are proper ECGs that previously could only be done in hospitals. They can detect atrial fibrillation, and many other heart conditions. This is something that no smartphone could ever do, and it truly can be life-saving as well.
Nowadays, every smartphone can track your steps, calories burned, activities, etc. However, none of them are as accurate as a proper smartwatch that can measure your heart-rate and many other factors that a smartphone cannot. Smartwatches will always be more accurate than phones when it comes to fitness tracking, especially newer models that have GPS, altimeters, barometers and many, many more sensors.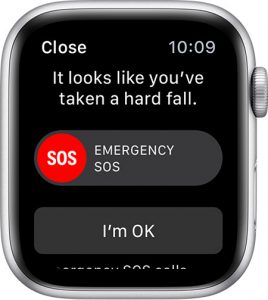 Going back to the Apple Watch – did you know that it has a feature called "Fall detection"? Again, a feature that isn't present on any smartphone, and exclusive to the Apple Watch. If the watch detects that you fell, it will send you a notification that asks if you're ok. If you don't respond to that notification within 30 seconds, or if the watch feels that you didn't move for 30 seconds, it will call the local emergency number and send them your exact location. This is another feature that has saved thousands of lives. Imagine falling down, being unconscious and having your life saved by your watch!
While not so different to smartphones, having all of your notifications pushed to your watch can be helpful. Personally, I find it a lot easier to manage my notifications and get them silently delivered to my watch, rather than having my phone vibrate all the time.
Many smartwatches can be worn during sleep, and they can track your sleep. This is yet another thing that smartwatches cannot do. Once you wake up, the watch can tell you exactly when you fell asleep, when you woke up, how was the sleep overall.
Studies have shown how important sleep is and if you are having trouble getting enough sleep due to staying up too late perhaps it might be a good idea to start tracking your sleep amount and getting motivated to correct your sleeping rhythms.
Did you know that you can use your phone instead of your credit/debit card for contactless payments? All you have to do is set up Google Pay or Apple Pay, and you can simply pay with your phone by simply touching the card reader with it.
Nowadays, smartwatches take that to next level, and instead of paying with your card or your phone, you can pay with your watch. As such, simply touch the reader with your watch, and you're good to go! Paying without even reaching for your pockets definitely feels like the future.
A watch can be useful for many more things as well. It can tell time (obviously), it can be used for two-factor authentication, it can be used to control music, to answer to messages, it can even be used to unlock your Mac.
Conclusion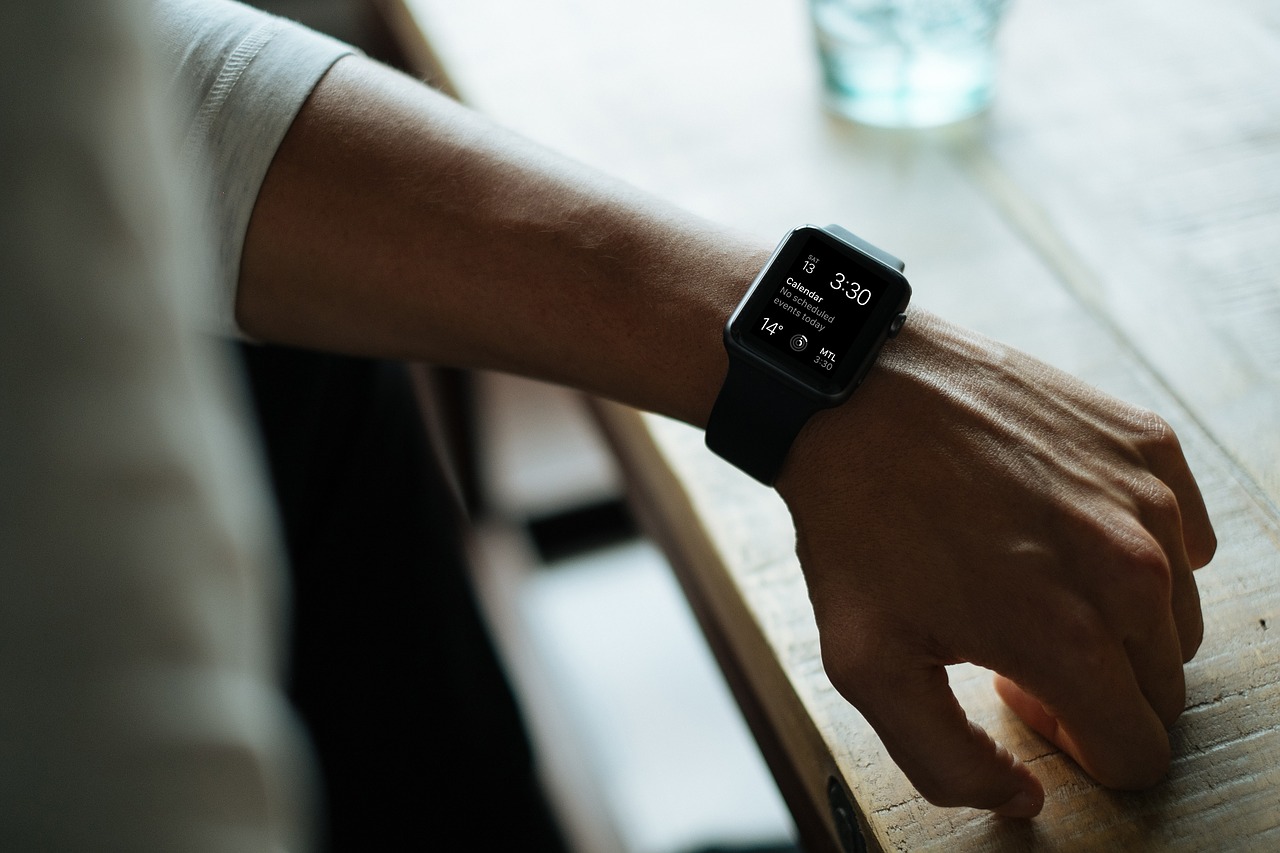 To sum up, having a smartwatch isn't a must, but it can make your life a lot easier (and safer, if you think about features such as fall detection or EKG). There are many great smartwatches that you can choose from, such as the Galaxy Watch, Huawei hands, and of course – the Apple Watch.
Another selling point of smartwatches is that many apps that you use on your smartphones, also have a smartwatch version. Having your app developed for your watch can be beneficial, as you can reach more customers.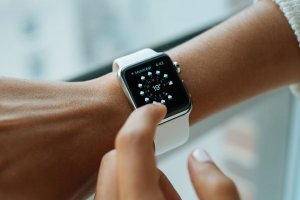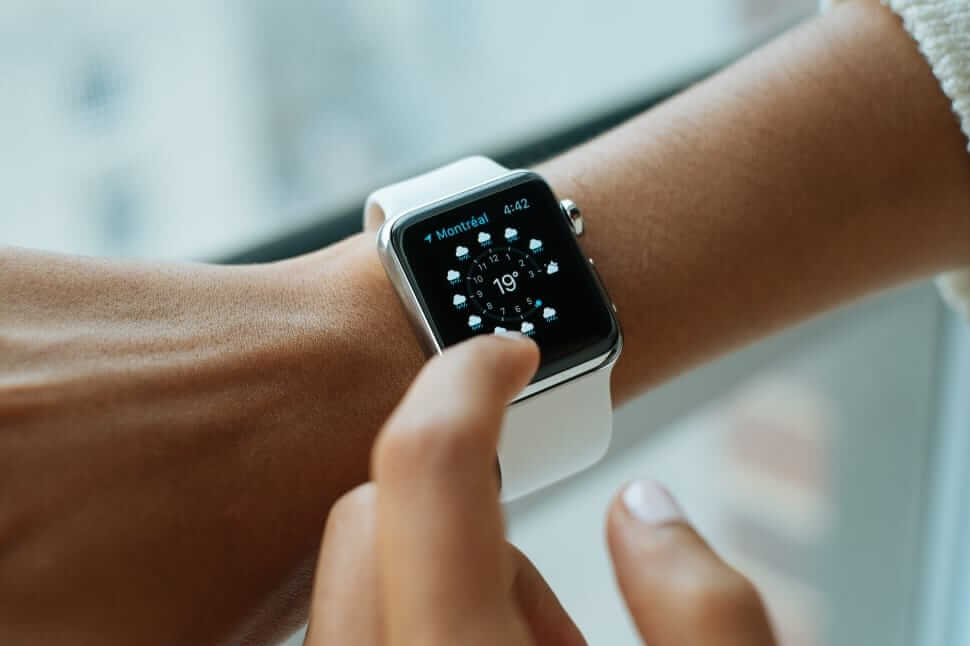 Smartwatches represent a new market, a market that is growing very fast. As such, it would be bad to miss out and not have your app developed for smartwatches. We have already developed a handful of apps for smartwatches such as Apple Watch or watches that use Android Wear. So if you want to reach out to a whole new market and have your app developed for smartwatches, feel free to contact us.
At JustApplications, we listen to you and we build the app exactly as you want it to. We don't just build apps, we create them with love.
Tags: apps, smartwatch
Posted in Apps, Mobile development, News | No Comments »
Saturday, October 5th, 2019
2019- What a time to be alive!
Two-thousand-nineteen, soon to be twenty-twenty – there are no flying cars yet, but we're getting there! Technology has come a long way since the turn of the century – there have been huge advances in medicine, technology, robotics and our overall understanding of the universe, and yet we're writing about the top productivity apps of this year! Let's have a look at why.
Mobile phones have invaded our lives and they are here to stay – so why not take advantage of them? Productivity apps were are pieces of software that make your job easier and allow you to get more work done in less time – sounds like fun, right? The applications listed below aren't "productivity apps" in the true sense of the phrase, but each is worth trying out.
Without any further ado, here are the top apps to make you as productive as possible: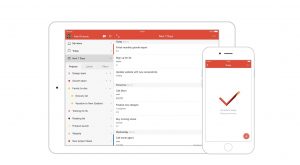 This app has helped over 10 million people around the world to get control over their lives, many would describe it as the ultimate todo list app. To start using the tool, first you have to download it from the Google Play store or the App Store –after that, you will have to write down a series of tasks that need to be done. The intelligent software then will interpret and categorize your tasks based on the entries. For example, if you were to create a task "Conference call tomorrow at 12 pm #meetings, ToDoist will automatically schedule a reminder for you tomorrow at 12 pm and file the task under the "meetings" section.
Calendar
This app is an obvious solution for those who would like to save more time and focus better. This artificial intelligence-led productivity app is always learning from your habits and meeting times – this will allow you to save time and effort along the way, meaning the more you use it, the more valuable it becomes.
You will have the ability to allow anyone to choose and book a meeting time directly to your calendar. Your calendar will then check if there are any pre-existing or conflicting meetings being scheduled at the same time and if there are, it will offer a reschedule option.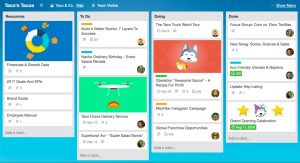 Trello is a highly visual project management app that makes managing projects less stressful, enjoyable even.
The app allows users to break big projects down into smaller chunks by creating cards for every task. These cards then can be arranged into different columns, which can represent different phases of a project. As tasks get completed, these cards can easily be dragged from one column to the next.
Let's take a look at how this can be put into practice in a real-life scenario:
Robert is tasked to manage the development of an app
To keep track of the state of all the current tasks that are being worked on he creates a Trello board with 4 columns: "Tasks", "In Progress", "Testing phase", "Done"
As each task is being worked on, it makes it's way from the "Tasks" column, all the way to the "Done" column when the task has been tested and completed.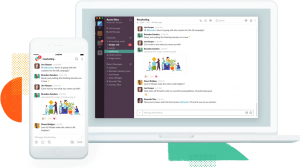 Slack is the unicorn company, currently valued at over seven billion dollars. If you haven't heard of it before, Slack is a communication app that makes collaboration a breeze. Email is great for many things, but when it comes to conversing with colleagues, it's too easy for messages to get lost and buried beneath a mountain of other emails.
With Slack, you can create different channels for different projects, departments, and clients. Team members can jump in and out of conversations with ease. Slack is an ideal solution for office communications, with features that include document sharing, video chat and sending gifs inside applications.
Signing documents can be a pain – first you have to scan the document into the computer and then email it over to your recipient. Once received, the signee would need to print out the document and sign it and then scan it back into the computer and then email it back to you…how many steps was that?
HelloSign makes document signing hassle-free, enabling you to sign the document electronically.  As an added bonus, your documents are organized inside the secured HelloSign system, meaning that you don't have to store physical documents.
These applications will allow you to save hours every week and become more productive than before. We here at JustApplications, have been using a couple of these applications for quite a while and we can see their effect day by day. We've also developed similar apps for clients that were made for internal use. If you have any ideas that you'd like to bring to life, our team of developers is at your disposal! You can contact us on 0121 285 1050 or you can leave us an email at contact@justapplications.co.uk
Tags: app development, apps, productivity, slack, trello
Posted in Apps, Mobile development, News | No Comments »
Saturday, September 14th, 2019
Startup mobile apps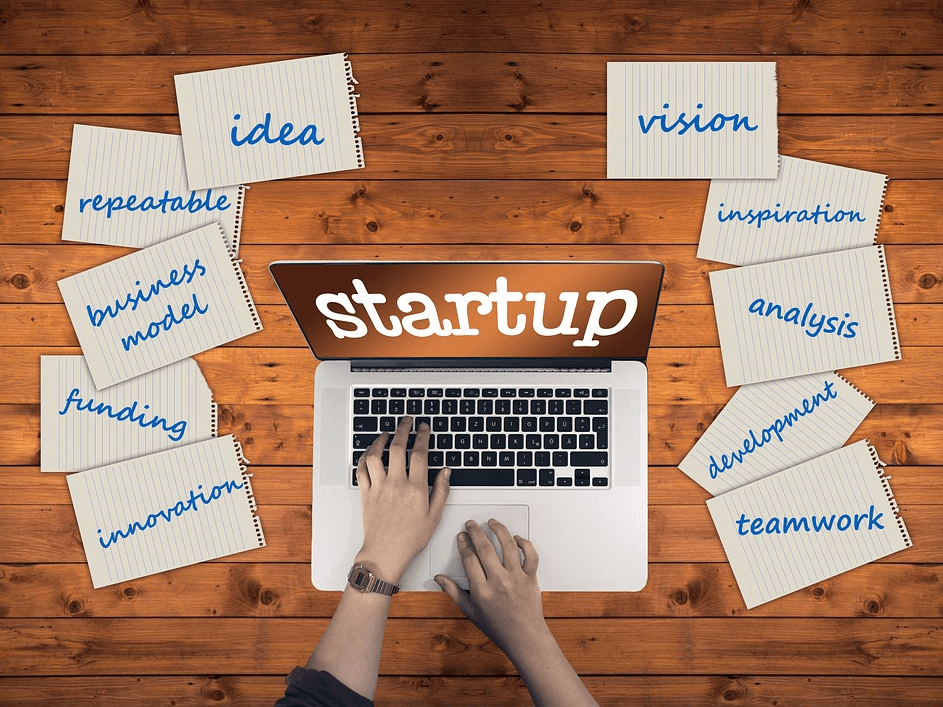 Do you have an amazing idea for an app? Have you ever looked for an app just to realize that there isn't one that suits your needs? A startup mobile app is based on the vision of an entrepreneur that has an idea for a brand new business or project designed to help others. Startup mobile apps are meant for filling in "blank spaces" in the App Store and Google Play store.
Most startup mobile apps target a niche market. In other words, they aim to satisfy specific market needs. Let's give a few examples: You can find a hundred apps that can be used to call a taxi, order food, edit photos or sell your products. But there are very few, if any, apps that you can use to arrange and organize your wine cellar or collection of rare bees. These are called niche markets.
Have there been any successful apps that were just simple startups?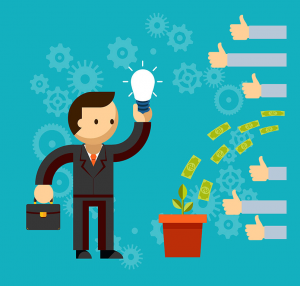 The vast majority of apps that you couldn't live without today were just simple startups. They were just a glimmer of light and imagination, and in a couple of months or years, they became apps that we always download straight-away on our new phones and can't imagine our lives without them. Some examples that can be mentioned here are: WhatsApp, Twitter, GitHub, Twitch, Slack and many, many more. These began as glimmers of thought or small side-projects, and before you knew it, they became the giants and must-have apps of today. That's why we recommend that you give your idea a try. Who knows which app might become the next Twitter or Instagram?
It could be said that many apps that target niche markets tend to fail, and while that could be true, many of these niche apps also succeed. And the great thing about these apps is that when they succeed, they effectively blow up (in a good way). You can rest assured that everyone will be talking about the latest and greatest app, and many people will be upset that they didn't think about that idea first. Who knows, maybe an app startup is exactly what you need in order to push your business idea to the next level!
Any examples of such apps?
Even if your app doesn't target a niche market, it could still be a huge success if it does everything right. Let's take Slack as an example. It's a communication platform for businesses, such as Skype or many others. But this little business communication tool/platform became the fastest startup mobile app to ever hit a billion-dollar valuation (in just 1.25 years!). This is because it simply did everything right. It functioned flawlessly, every button was placed where you'd expect it to be, etc. It wasn't the first, nor the last communication platform, it just simply put all of these great ideas into one, and with the help of amazing developers, it became reality and shortly after – a great hit.
Another important thing to remember when imagining your app is that you have to reflect your idea(s) off someone. Share the idea and improve upon it together with someone, as two minds are always better than one.
There are still a million ideas for apps that nobody has ever thought of, and if you think you have a million-dollar idea, then go for it! Have this app developed and see where it takes you.
We can help make your idea a reality!

Your idea is just the first step, the foundation of the app. You have to build on that foundation in order to come up with something truly amazing. Having someone that listens to your idea(s) and helps you improve them is very important – and that's why we're here for.
From listening to your initial idea, to giving suggestions on how to improve the idea further, developing the app itself and sharing it to the world – we can do it all! But remember, we can only accomplish these things together with you. We respect our customer's values and ideas, from the very first glimmer of thought up until the app is ready to hit the App Store. And it doesn't stop there – we provide assistance and can help you regularly update the app in order to continuously satisfy your customer's needs.
This is exactly what we do at JustApplications. We create apps with love.
Tags: app ideas, App startups, apps, mobile, new app, startup mobile app
Posted in Apps, Mobile development | No Comments »
Monday, August 19th, 2019
Technology makes the world go round and sometimes it can make you feel nostalgic. Remember when you used to have a Dial-up internet connection and when someone started talking over the phone you lost connection to the internet? We've come a long way since then. Let's delve deeper and take a quick glance at the evolution of mobile applications.
Given that technology is constantly evolving, our mobile devices are getting more and more powerful, embedding newer and newer features. Your devices now have AI-controlled personal assistants, you can just talk to your devices and use them to manage your day to day tasks.
Mobile applications are no exception. Apps have evolved a lot since the early days, you can now pay using your phone, video chat with multiple people, scan products in the grocery store with the touch of a button.
Now you're wondering how did this all start? Let's take a look at the awe-inspiring evolution of mobile applications.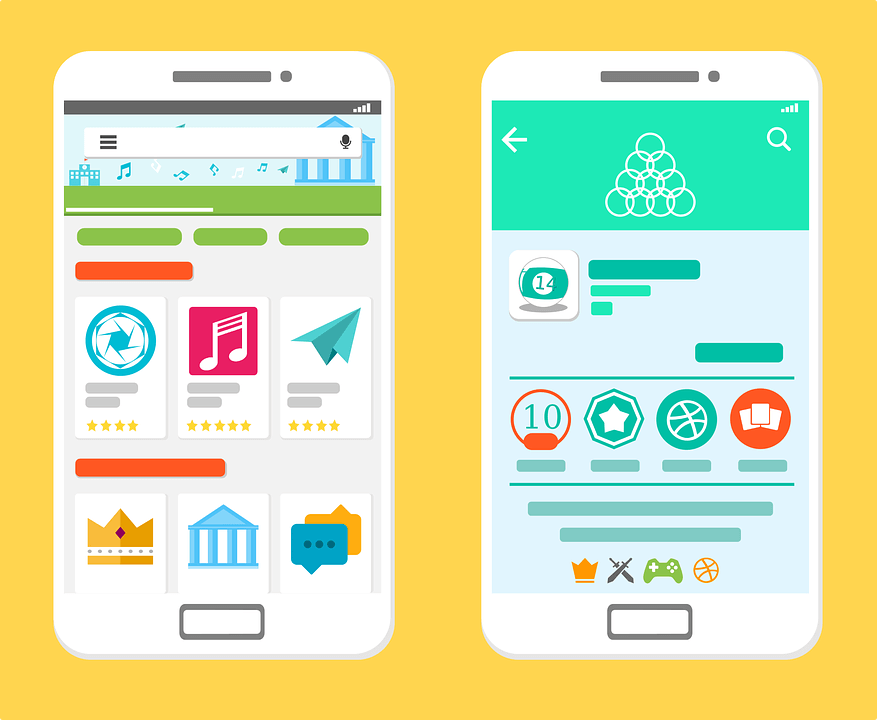 The history of mobile applications
Everything began with the first smartphone ever to be launched for general use by IBM back in 1993. The first-ever smartphone was equipped with features like a calculator, world clock, calendar and contact book and all of this was coded in Java.
The next major achievement in the field of mobile application development can be associated with the Blackberry – it took mobile applications to the next level. The Blackberry came with built-in emailing, arcade games, ringtone editors, a to-do list and many more. These applications are the ancestors of the mobile apps we love and use today.
The next major milestone when it comes to applications can be marked with the launch of the first-ever iPhone – back in 2007. This was a big deal for most of us. The iPhone dramatically changed the mobile and mobile app history. That was the time when most people decided to say goodbye to physical keyboards and embraced the new multi-touch screen technology.
Before the iPhone came out, smartphones were big, clunky devices, half keyboard, and half screen. Full websites didn't run on mobile devices, so companies were forced to build weak, mobile versions of their sites.  Apple changed all that – but at what cost? It actually took Apple 150 million $ and two and a half years to develop the first iPhone.
Although by today's standards, the first iPhone looks like a primitive brick, it stands as a reminder of how far technology and mobile application development has come.
There's an app for that!
The famous phrase was trademarked by Apple back in 2009. However, the term "app" became the most searched term and even "Word of the year" in 2010. Apple's lingo is used worldwide today to describe applications on many devices.
Two camps
Today, mobile users are mainly divided in two camps: iOS users, and Android users. While Apple was the first company to bring the concept of the modern touchscreen smartphone to customers, the iPhone's market share drastically dropped since it was first introduced.
In 2010, Android overtook iOS in market share, becoming the world's most popular mobile operating system. Today Android maintains over 80% of the global market share, making it the most popular mobile operating system.
There are two dominant marketplaces out there from where you can download your apps based on the operating system on your phone:
Both the App Store and Google Play were first launched back in 2008, they both contain a large variety of apps which allow their users to use their smartphones in different ways.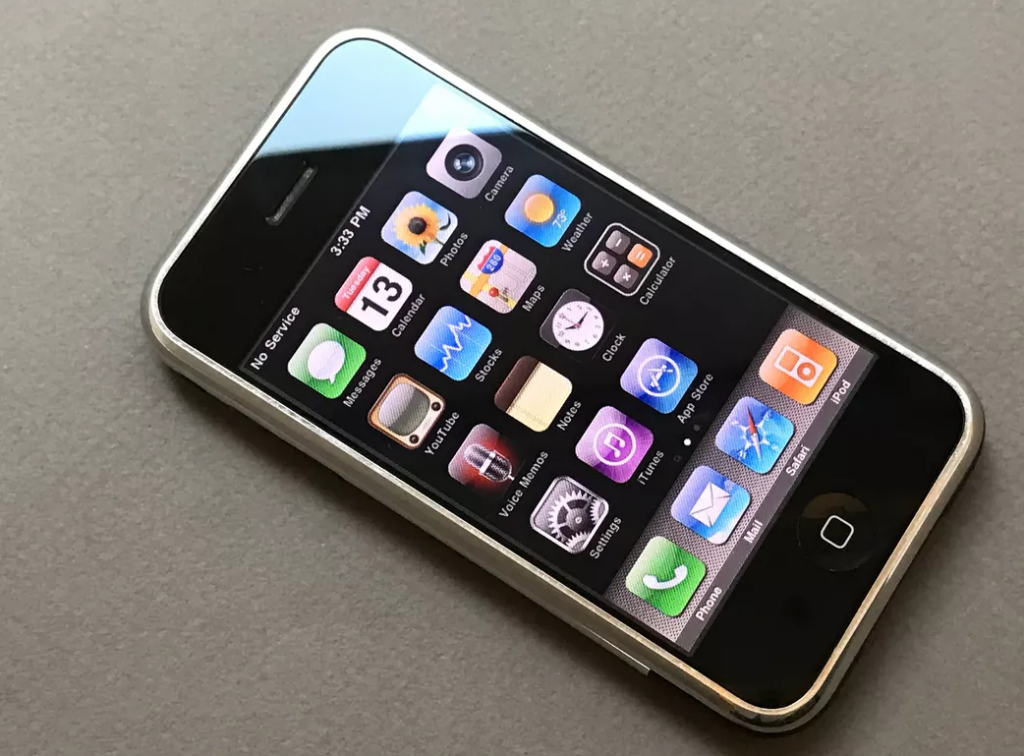 Mobile applications today:

Today's apps have come a long way compared to the first ones launched – we are spoiled with great experiences and freemium models in exchange for the historical value of our data. Free applications are the most popular ones, but we like to pay for meditation apps that keep us centered and the music apps which allow us to cut out ads and listen to our favorite songs wherever we go.
Whether we're talking about entertainment, communication or business, mobile applications have become our individual assistants, they offer a way to escape from reality from time to time.
Statistics show that in 2018 we have spent an average of 3 hours and 35 minutes a day on our smartphones. 90% of the time we spend on apps, such as Facebook, Instagram, Pinterest and other apps which are associated with social platforms.
Over the years, JustApplications has had the chance to build and design a large variety of apps, some were made to save lives, others to keep users entertained. We've built apps to help business owners to manage their inventory more smoothly, we've built apps for hospitals and even for companies that are about bringing clean water to 3rd world countries. There is the magic behind bringing ideas to life, and although we don't know where mobile applications will take us next, we are up for any challenges.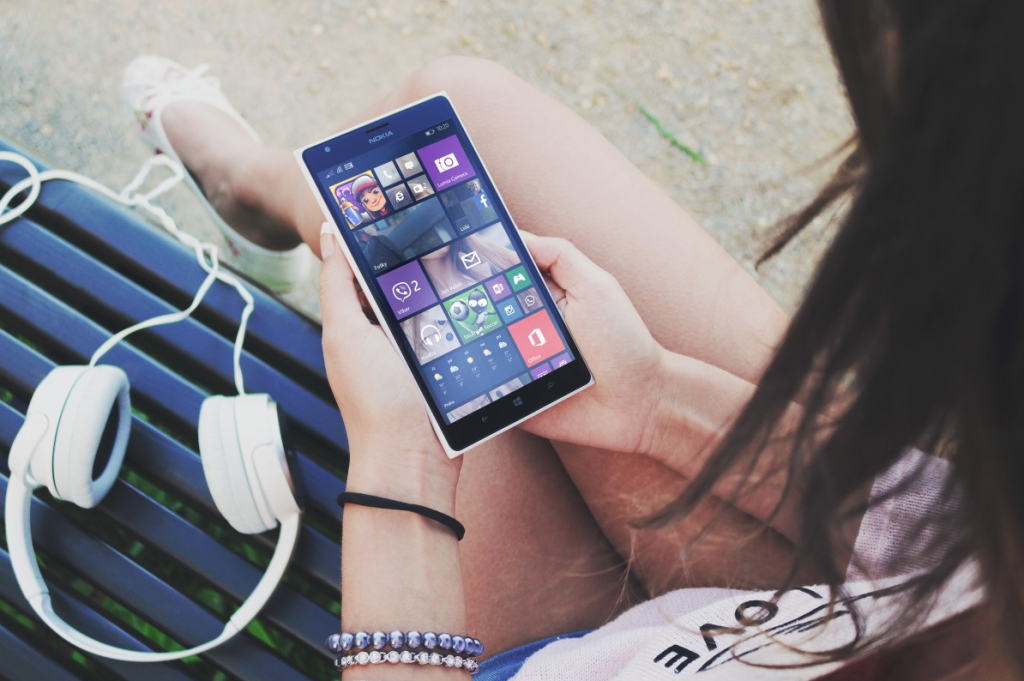 We hope that you will have the chance to bring your new ideas to life together with us and our award-winning designers and developers. We can't wait to hear from you!
Tags: apps, mobile apps, mobile development
Posted in Apps, Mobile development, News | No Comments »
Monday, July 8th, 2019
Small and medium-sized businesses should start placing app development on the top of their to-do-lists, as shopping is evolving faster and faster towards an app-user market.
A recent survey of Statista showed that 51% of consumers access a mobile app up to ten times each day, while 16% use apps for as many as 50 times a day. Another interesting survey, this time of comScore, showed that 70% of young consumers (between the ages of 18 and 39) use their phones to research a product before making a purchase. And seeing that a website or search engine won't provide the same on-the-go experience as a mobile app, most consumers use applications to find coherent data quickly and efficiently.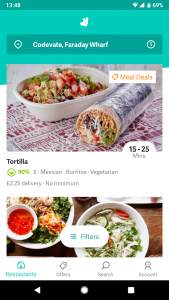 Apps help users gain access to reviews, unique deals, tailored content, instant push notifications alerting them to key issues and so on, which in turn helps businesses gain an increase in engagement. Fundamental issues such as confirming a purchase or booking a hotel reservation can now be completed in just a few clicks.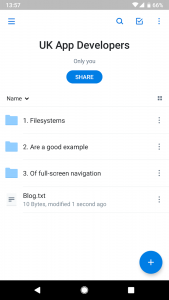 There are multiple types of applications available for development, such as Native apps (designed for a single, native mobile platform such as Android or iOS). Or Hybrid apps, (a combination of native and web apps, work across many mobile platforms and operate similarly to native apps).
All of them providing different types of navigation patterns, such as Hamburger Menus (3-bars, collapsed view), Tab Bar Menus (as found on YouTube and Spotify, offers increased visibility) or Full-Screen Navigation (one page of the app is almost entirely dedicated to navigation and expanding expand navigation icons exposes extra menu options) that help users find what they are looking for in no time.
The mobile app market is changing at a rapid pace. Many businesses have recognized the advantages that apps can provide. They can basically streamline the user journey and encourage consumers to commit to a purchase or inquiry. They also enhance the customer value chain with unique and personable experiences.
Mobile applications provide valuable insights into user behavior. This enables businesses to serve more relevant, highly targeted messages that drive engagement, revenue and cultivate customer loyalty. Just think of shopping as an experience – as we know it. It changes in front of our eyes, it's becoming more and more virtualized. That is why UK app developers can offer a great deal of visibility to online businesses because nowadays brands are exposed to customers in multiple formats.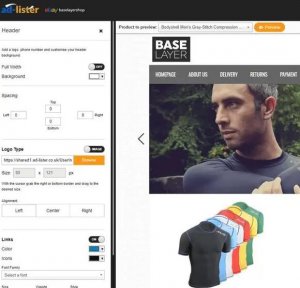 It is recommended to sell on multiple platforms, Omni-channel, as opposed to just one dedicated store or website. Ad-Lister is a good example of an application which was developed in the UK that helps businesses to keep up with consumer trends. The application allows sellers to list and manage their products online across multiple sales channels. Setup is done easily by importing the products from eBay, Amazon or Magento.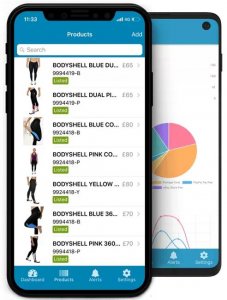 One of the big advantages Ad-Lister brings to the table is the fact that it allows users who spend time in between actual shops and warehouses to quickly add products on eBay using a barcode scanner which uses eBay's Catalogue to automatically fill out the product details by simply using the mobile app.
The mobile application can also be used to take pictures of the products for sale and upload them to Ad-Lister. The application also helps sellers save a lot of time with the push notifications received after each finished task.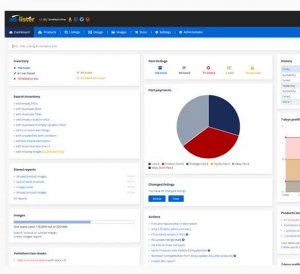 Even listings designs for multiple sales channels are available, as Ad-Lister comes with a built-in Template Builder that allows sellers to create listing designs in a matter of minutes. Creating eBay listing templates has never been easier – just drag and drop the desired elements on the listings and add custom campaigns such as Best Sellers and Related Items to promote those products. Then the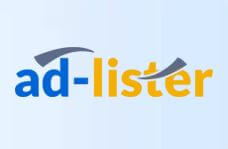 design can be applied immediately to thousands of live listings with just one click.
The eBay listing template builder allows you to choose from a selection of mobile-friendly eBay listing designs and customize them to meet the seller's requirements.
By using these attractive mobile responsive listing templates users increase sales and stand out from their competitors.
Tags: app development, appl;ications, apps, developers, development, just applications, mobile apps, native apps, online businesses
Posted in News | No Comments »