Posts Tagged 'mobile app'
Saturday, January 25th, 2020
Many of us would like to become an entrepreneur and start an online business – we've all had that moment when we thought that we have a good idea for an app that could make us rich but then it never got anywhere. So what can you do with your idea of an app? How can you turn your app idea into reality?
As the number of mobile users increases year after year, there are more and more opportunities for aspiring entrepreneurs who have an app idea. Mobile apps are strongly connected to the service offered by a business, they can help drive more sales that can translate into more revenue.
Whether you want to reach out to new customers or have strong retention over your existing ones, here are a couple of tips when it comes to understanding how to develop your application.
Make a list of all the features that you want your app to have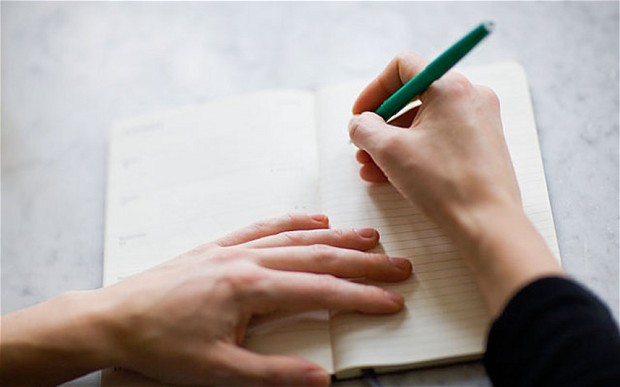 It is essential that you put your points down on paper – absolutely everything that comes to your mind should be on paper. Mobile apps do not have any practical value if they only stay in your head – that's why it is essential for you to move away from that "I have an app idea" phase as soon as you can.
By writing down all the features you'd like your mobile app to have, you'll adhere to those ideas and add more to them later on. This refines your idea to a point where you will have a clear vision of how to turn your app idea into reality.
You will also have to remember that this feature list will have to contain unique features – that are essential for differentiating your product from apps that are already available on the market.
Analyze the Market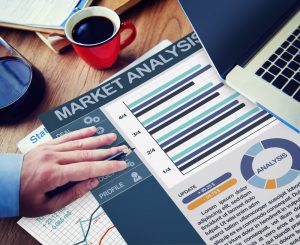 After you have written down the list of features you'd like your app to have, you will have a rough understanding of how to develop your app idea.
The next step before turning your app idea into reality is to get an idea of the apps that are already out there, trends, and specific requirements of the market. Firstly you should look at apps that serve a similar purpose when compared to your app and then keep track of their reviews, feedback, and ratings – this will allow you to get an idea of their weak points.
Once done with the market research, add those features that are capable of making your app unique and more attention-grabbing to your feature list.
Know your audience
The success of your app depends on your audience. Their type range may include particular industry orientations, region, gender, age group, income group and so on.  Now that you know your audience, you need to know something specific or special that your audience or users desire to have.
The better you know the needs of your audience, the better you can tailor your app to suit their needs. After all, the only reason why you said to yourself that your app idea would work is that there was something you knew that hasn't been done before – and it's something that a specific audience desires.
Find a way to make money with your app
Find out how you can collect the fruit of all your labor – you can make money off of your app using the following ideas:
Add a subscription fee
In-app ads
In-app purchases
User Data
Sponsorship
Now that you have the ideas – you just need to know which one is more suitable for your app, audience, and market.
A popular way of making money using applications is by following the Freemium model – this involves making your app free with an in-app purchases option for extra perks.
In-app ads are getting out of date – it's because nowadays it's more up to the user experience, which gets ruined if users experience pop-up ads when they are having fun using your app. However, keeping used data ( of course, with the consent of the user) can help you refine the in-app experience for users and help you use it in various other ways to serve the user's needs.
Prepare the wireframe of your app idea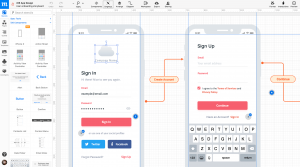 Put all of your notes to use and start building a wireframe of your app. This wireframe will allow you to define the concept much better- it will also help you refine the needs of your product.
You can start off by simply drawing a rough sketch with a pencil and paper –and use online tools to create a wireframe. After finishing the wireframe you can have a look at the way your concept functions and you can polish off the rough edges.  There is no technical skill involved, you just need to use your common sense to come up with an idea of how in-app navigation works.
Using this wireframe and ideas, it will be easier to get estimations from developers.
Get an estimation from app development companies
You have come very far in your journey – now that you have a wireframe and a rough idea of how your app works – it's time to seek the help of app development companies to take care of the technical part.
For this, you can use Google to search for the best app development companies nearby – and it's time to get in contact with them. After the initial contact, it's best to get them to sign an NDA with you, so you can give them the project details.
An experienced app development company will then bombard you with questions – it would be best to answer them – then they will give you suggestions to make your idea better.
Getting a proposal from vendors is wise – with cost and time estimations for development and comparing them properly, you can choose the app development company to go ahead with.
The app development company will build your app and test it for you – obviously, you will have to do some testing yourself, to make sure that everything works as specified.
The final step is Launching your app
Before the launch, you should consider investing in marketing and branding – so your app has a pre-launch hype already built up. Use Twitter and Facebook to spread awareness – these are also the most efficient ways to get new people to use your app.
Now that you've read this blog post, what's stopping you from turning your app idea into reality? An idea is just the start – it's knowing what to do with the idea is what gets you to jump-start a profitable venture.
Tags: app development, mobile app, mobile app development
Posted in Apps, Mobile development | No Comments »
Saturday, January 11th, 2020
The number of people using mobile devices is growing year after year – it is projected that the number of mobile phone users worldwide will reach 6.95 billion by the end of this year. This means that the number of mobile users is far greater than the number of desktop users
Many business owners have thought about ways to win this audience – and the strategies they need to apply: whether to build a mobile website or an application. Unfortunately, there is no single answer to this question, because the options really depend on a number of factors, including the business plans, required features, resources and the web properties they might need.
Some studies have shown that users generally prefer mobile apps more than mobile websites – this makes for a strong enough reason to create mobile apps to attract potential customers.
Let's have a look at a couple of reasons why mobile apps are better than mobile websites:
First of all, mobile apps offer better personalization
With mobile apps, the users have the option to set up their preferences at the start, based on this information, users can then be served with customized content. Mobile apps can also track and observe user engagement, and use their behavioral patterns to offer custom recommendations and updates to the users.
These apps also have the ability to track the user's location – this allows the apps to provide geography-specific content.
These personalization options not only improve the user experience, but they also help to improve the conversion rate. When users are pampered with personalized content, they have a higher chance of making a conversion.
Easily send notifications and offers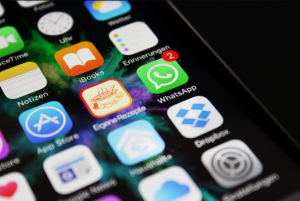 For the last couple of decades, emails have been the main form of communication used to keep in touch with customers – businesses have extensively used emails to reach out to their customers, sometimes spamming their customers with daily emails. As a result, email has lost its effectiveness, this means that open rates and click rates have significantly dropped.
Now, there's a new way for companies to communicate with their customers – Mobile apps
Mobile apps have two types of notifications built-in: Push notifications and in-app notifications – both of them are exciting new ways for communicating with users in a less intrusive manner.
This ability to send instant and non-intrusive notifications to users is so desired, that this is one of the main reasons why many businesses want to have mobile apps in the first place.
In-app notifications are the notifications that the users receive when opening the app and pop-up notifications are the ones that users receive regardless of any activity they are doing on their mobile device.
Users spend more time on Apps
Mobile users spend about 86% of their time on mobile apps, and just 14% of their time on mobile websites – and to add on top of this, the average time a user spends on mobile apps is also increasing.
Another advantage would be making use of the mobile device features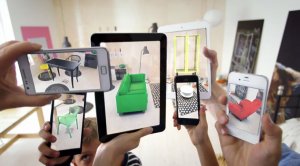 Mobile apps have the advantage of using the features available on a mobile device such as the camera, contact list, GPS, accelerometer, etc.
These features, when paired with an app, can make the user experience a lot more interactive and fun – they can also help reduce the efforts users would have to make otherwise. For example, when accessing their bank account, users can use the built-in face ID or fingerprint scanner to quickly access their banking app – if they would have to do this on a web browser, they would have to type in their passwords, wait for the 2-factor authentication message to arrive, type that in the textbox and then they would be able to do whatever operation they want.
These device features can significantly decrease the time it takes to perform certain tasks and can even boost conversions.
Mobile Apps can be used as powerful eCommerce tools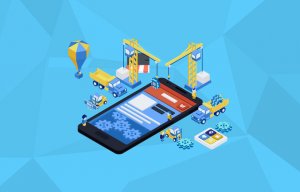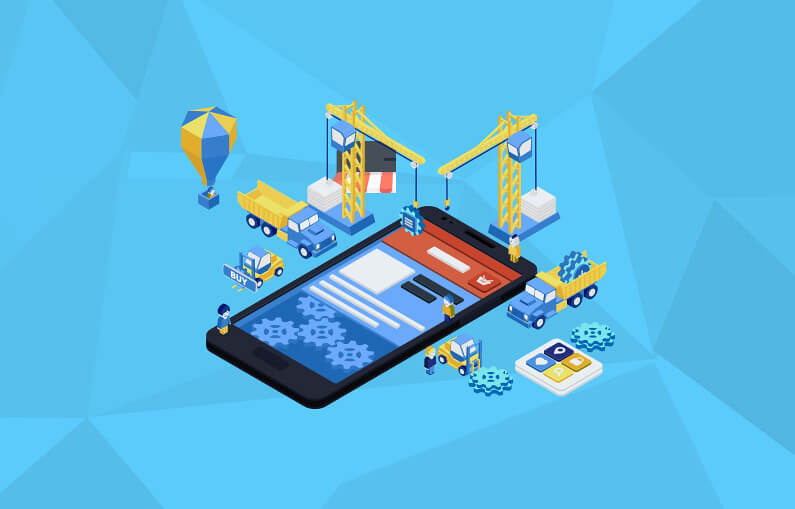 In the eCommerce sector, mobile apps are blowing websites out of the water – they are much more superior when it comes to closing deals with prospects and leads, pushing them faster through the purchasing funnel.  It is estimated that mobile apps have a 3 times higher conversion rate than mobile websites and 1.5 times higher conversion rate than desktop versions. In total, more than 40% of people that download an eCommerce app make a purchase afterward.
Why do eCommerce apps have such a dramatic effect on conversions?
It's because they save users data and spare people the ordeal of filling out credentials every time The in-app environment allows effortless, once click checkouts and fast loading times.
Final thoughts
Developing both a mobile website and mobile app for your business can prove to be a costly affair, depending on the size of your business, budget,and goals, you might have to choose one of the two channels. While both channels have their pros and cons, mobile apps can help you get higher conversion rates. Mobile apps offer greater personalization and operational efficiency, along with multiple other exclusive features.
Tags: mobile app, mobile app development
Posted in Apps, Mobile development | No Comments »
Friday, September 27th, 2019
The differences between Mobile apps and Tablet apps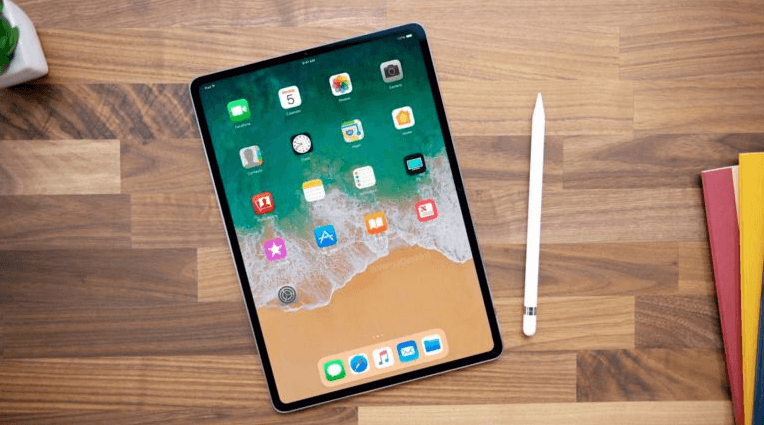 One of the most important differences between mobile devices and tablets is the time that users invest on each device. Tablets might seem like an enlarged version of the smartphone, but they are in fact devices with their own unique audience.
Smartphone usage often consists of glancing at the device then putting it down, whereas tablets are typically used for longer periods of time during a single session. You might end up reading an entire book on a tablet, which could mean dozens of hours of usage.
Let's give a few examples: You would use a tablet for reading, watching movies and YouTube videos or even for design. These are all activities that take up a lot of time in comparison to mobile devices. While you could use your phone for these activities, tablets are much better suited as the screen is a lot larger. You would probably use your smartphone to make calls, answer text messages or check your email – all quick activities.
Despite both being portable, at the end of the day it's just the smartphone that's considered 'mobile'. A tablet is mostly seen as a 'home' device, one that's used in a fixed position, either home or an office. Smartphones are used far more frequently but for shorter periods of time. There's an extremely important takeaway from this statistic. 'Mobile' means people mostly use it on the go — resulting in shorter, but more frequent session lengths.
The average session length on mobile is half the session length on tablet devices. Operating from the comfort of their home, or office, tablet users will give themselves more time to go about their business. Mobile users aren't interested in that kind of luxury.
This is why tablets still have a place in the market, even in 2019. They are considered by many to be useless, but many applications work much better on tablets as they take advantage of the larger screen and display area.
What advantages do tablets offer over regular smartphones?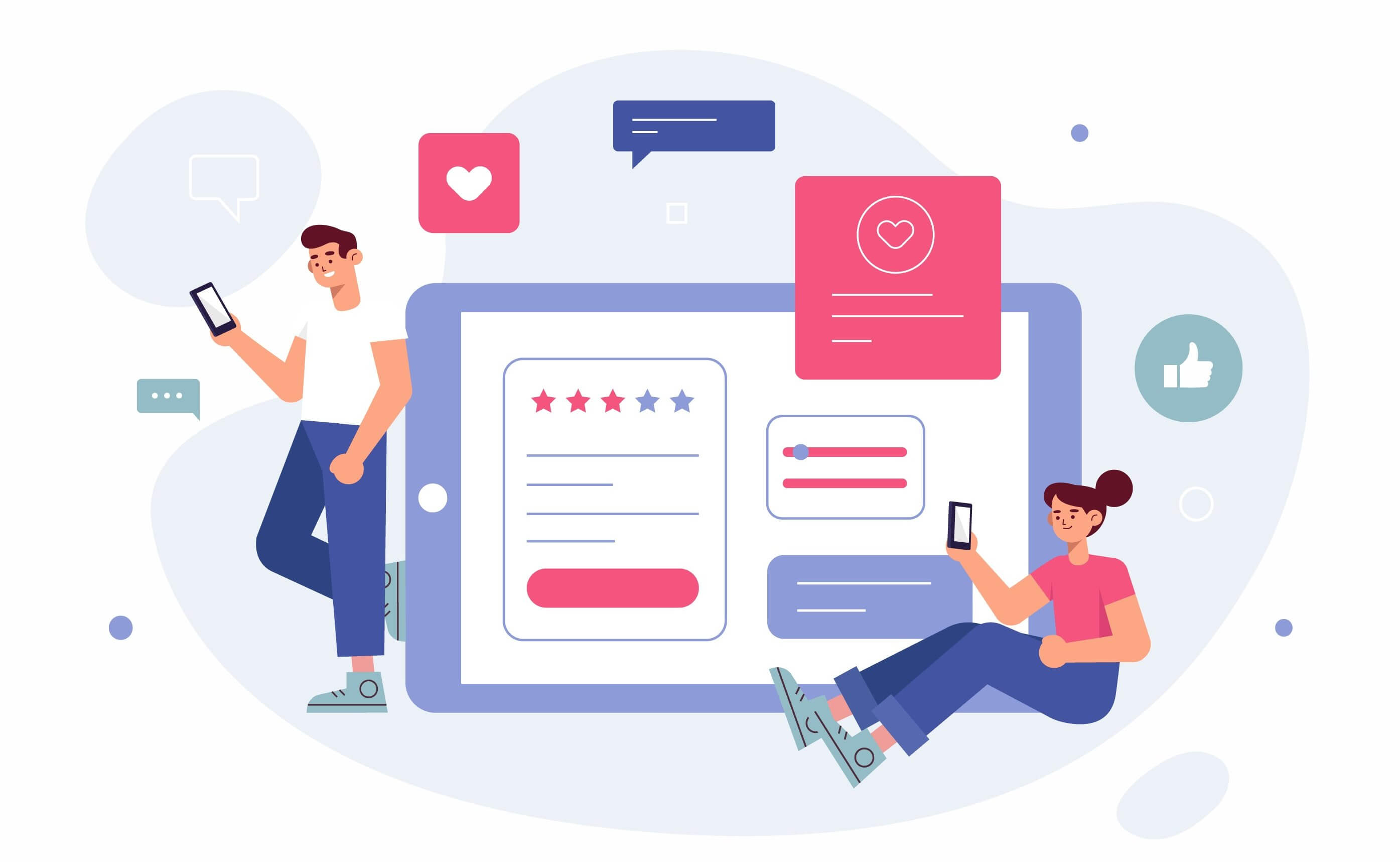 A major advantage of tablets is probably the most physically obvious one – screen size. As previously mentioned, tablets are mostly seen as an entertainment platform, because of two important factors: A larger screen and a larger battery (this is useful for games and entertainment apps, all being extremely battery-hungry).
General wisdom says that whatever you can do on a larger screen, don't do it on a smaller one. That's why communication is mostly reserved to the smartphone, while entertainment and content consumption to tablets.
The second important factor is the battery. Entertainment, especially mobile games, are extremely battery-hungry. Users will refrain from playing games on their mobile devices not only because of the tiny screen, but also because it eats up the majority of their battery fast. And if you're tied to the wall and your charger, you're not really 'mobile' any more. If your app is battery-heavy, and requires a lot of zooming and panning around, you might want to consider focusing on the tablet instead, or redesigning your app to better fit the mobile world.
Why can't tablets use the same app(s) as our phones?
They can, however it wouldn't look good and it would be very difficult to use. It's very, very important to have an application developed specifically for a tablet, from the ground up. Some developers simply take the original phone app and blow it up for the larger screens – this is wrong. Tablets are handled differently to phones, they are held differently in our hands. This is why the interface needs to adjust according to the larger form-factor of the tablet.
Basically, mobile and tablet apps are worlds apart in terms of UX and user behavior. Ideally, a tablet would have a larger UX with larger buttons and the interface would be tailored in order to accommodate the larger screen.
Mobile vs. tablet development
Let's take a look at things from a developer's point of view. When it comes to mobile app development versus tablet app development, one approach isn't necessarily better than the other.
A significant number of enterprise organizations are starting to implement tablet-specific apps in order to optimize experiences for users who prefer to use tablets instead of their mobile devices. This is a smart play for corporate enterprises, as tablets provide opportunities for larger displays in which users can view multiple sets of data or information at once.
Regardless of whether you choose to develop a mobile or tablet app, it's important to focus on one or the other to start — don't just go about designing a mobile app and expect it to run perfectly on a tablet, or vice versa. Plenty of organizations have both a mobile-friendly public website for their general web presence, as well as a downloadable native app to accommodate more specific requirements.
Phone interactions are very utilitarian – only gestures that have a specific use are convenient because too many on a small screen can be confusing. On a tablet, however, your use of gestures and animations can shine. Have a reading app? Let people swipe and see the pages turn. Games also benefit from the wider space. Phones must hide their extra content in accessible layers, but tablets can let a bit more of that content come to the forefront, and allow users the entertainment of interacting with it.
In conclusion
Developing for phone and tablet will always be linked, and becomes more necessary all the time. However, their differences are worthy of distinction, and if we pay attention we can create better user experiences across both sizes.
It's important to have a clear distinction between versions of the same app used for tablets and smartphones. Simply making your phone app larger to fit the tablet's screen isn't enough. You need to improve the user experience by leveraging the additional screen real-estate.
If you have a great idea about a brand new app and if you want to start developing it, we can help! With over a decade of experience in developing apps tailored to our customer's needs, we can make your dream come true. From mobile to tablet apps, and even smartwatch and smart TV apps – we can do it all! We don't just make apps – at JustTemplateIT, we build apps with love.
Tags: mobile app, mobile development, tablet app, tablet development
Posted in Apps, Mobile development | No Comments »