Posts Tagged 'mobile apps'
Sunday, November 24th, 2019
How smartphones and apps have evolved in the past decade
With 2019 quickly coming to an end, it will mark the end of a decade that brought along a multitude of technological improvements and advancements. However, today we will focus on smartphones and apps, and take a closer look at how they evolved throughout the decade.
Remember 2010?
Yep, it was exactly 10 years ago (I can't believe how fast time flies). But here's a reminder of how technology used to look like a decade ago and we'll see how it compares to modern tech.
The best smartphone of the year was the iPhone 4, while on the Android side we had the Galaxy S1. Nowadays we have the iPhone 11 Pro with the amazing 3 camera setup and other great Android phones such as the Galaxy S10. They look so much more futuristic than their 10 year-old cousins.
What about the apps?
Back in 2010, everything used to be much simpler. Apps were a lot simpler, they weren't full of ads, and each app had its own properly defined role in our lives. Nowadays… apps are multi-functional. Want to take a picture? You can now do it directly from the Facebook Messenger app, or directly from the Viber or Instagram app. However, a few years ago, you would have to take the picture from the phone's "Camera" app – that was the only way.
Modern apps such as Facebook do a lot more than they used to 10 years ago. You can use the Facebook app to access the Marketplace to sell/buy items. You can also use it as a messaging service, or to watch videos directly from the "Watch" portion of the app. It can also be used to create a business page and to manage to your business, or even display ads to potential customers. But it didn't used to be like this. Facebook was Facebook – you would only use it to see your friend's pictures and upload your own.
Evolution
As you can see, apps have evolved a lot in the past decade. Smartphones have evolved together with them as well. Here are a couple of examples of how apps are now vs. how they used to be years ago:
Well, as you can see, even if most apps became a lot more functional, the interface was kept as user-friendly as possible. This is a key aspect for app development – having a welcoming and intuitive UI.
Another thing that has changed but isn't immediately noticeable from screenshots is the speed of the apps. You probably don't remember how long it took for an app to load, let's say 8 years ago. You would tap on the app, then wait… for a good 5 seconds at least. But since technology has advanced and smartphone processors have become a lot faster, apps take advantage of that processing power. Apps are now optimized to use that extra horsepower in order to make the app faster and a lot more responsive. This is another key aspect of mobile development – optimize your app to be as responsive as possible. Nobody wants a slow-to-respond and sluggish app.
Looking back at the past
There are valuable lessons that app developers can learn just by looking at this evolution of apps. As you can see, apps have improved in certain key aspects, and this is what made them much easier and friendlier to use. So what are these key aspects that a developer has to always keep in mind when creating a new app?
-Interface: Have a friendly and intuitive user interface. One that can be used by anyone, from kids to even our grandparents.
-Speed: Having an app that is very responsive and quick is a given. Nobody wants a slow app. Optimize the app so it is as fast as possible!
-Stability: Nobody wants an app that crashes all the time! Test your app and make sure it won't randomly crash. Remember how often apps used to crash 10 years ago? I do… and it was painful.
-Optimization: Make sure your app doesn't drain too much battery and make sure it is suited for all smartphones. Not long ago, apps weren't tailored to specific smartphones. So if you had a smartphone with a larger screen, most apps would be blown-out and would look bad. Nowadays, no matter what phone you have, most apps are well-optimized to look and feel great on your specific device.
Conclusion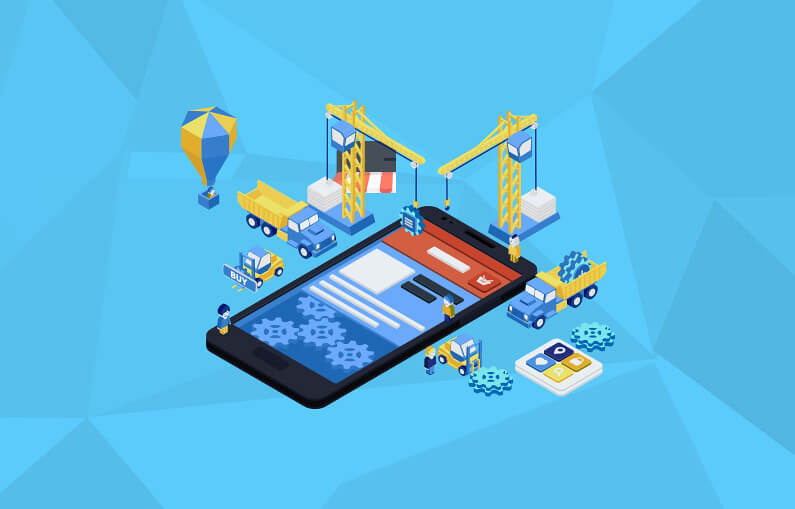 These are the key aspects that we consider extremely important when developing an app. And the past decade is a perfect example of this. These are the aspects that improved the most and the ones that matter the most to users.
So, if these 10 years held so much technological advancements, we're curious to see what the next 10 years will serve us. We've been in the app developing business for over 10 years, and we've seen and done it all… but we honestly can't wait to see what 2020 and the next decade will bring us in terms of smartphones and apps! If history is anything to go by, we should see even bigger improvements and advancements.
Tags: evolution, mobile apps, smartphones
Posted in Apps, Mobile development | No Comments »
Monday, August 19th, 2019
Technology makes the world go round and sometimes it can make you feel nostalgic. Remember when you used to have a Dial-up internet connection and when someone started talking over the phone you lost connection to the internet? We've come a long way since then. Let's delve deeper and take a quick glance at the evolution of mobile applications.
Given that technology is constantly evolving, our mobile devices are getting more and more powerful, embedding newer and newer features. Your devices now have AI-controlled personal assistants, you can just talk to your devices and use them to manage your day to day tasks.
Mobile applications are no exception. Apps have evolved a lot since the early days, you can now pay using your phone, video chat with multiple people, scan products in the grocery store with the touch of a button.
Now you're wondering how did this all start? Let's take a look at the awe-inspiring evolution of mobile applications.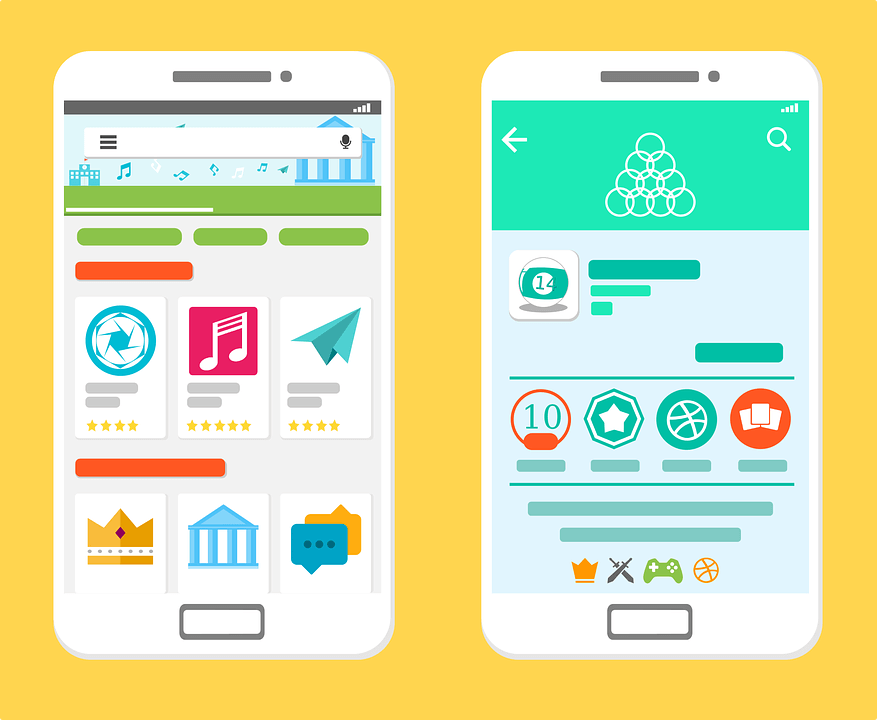 The history of mobile applications
Everything began with the first smartphone ever to be launched for general use by IBM back in 1993. The first-ever smartphone was equipped with features like a calculator, world clock, calendar and contact book and all of this was coded in Java.
The next major achievement in the field of mobile application development can be associated with the Blackberry – it took mobile applications to the next level. The Blackberry came with built-in emailing, arcade games, ringtone editors, a to-do list and many more. These applications are the ancestors of the mobile apps we love and use today.
The next major milestone when it comes to applications can be marked with the launch of the first-ever iPhone – back in 2007. This was a big deal for most of us. The iPhone dramatically changed the mobile and mobile app history. That was the time when most people decided to say goodbye to physical keyboards and embraced the new multi-touch screen technology.
Before the iPhone came out, smartphones were big, clunky devices, half keyboard, and half screen. Full websites didn't run on mobile devices, so companies were forced to build weak, mobile versions of their sites.  Apple changed all that – but at what cost? It actually took Apple 150 million $ and two and a half years to develop the first iPhone.
Although by today's standards, the first iPhone looks like a primitive brick, it stands as a reminder of how far technology and mobile application development has come.
There's an app for that!
The famous phrase was trademarked by Apple back in 2009. However, the term "app" became the most searched term and even "Word of the year" in 2010. Apple's lingo is used worldwide today to describe applications on many devices.
Two camps
Today, mobile users are mainly divided in two camps: iOS users, and Android users. While Apple was the first company to bring the concept of the modern touchscreen smartphone to customers, the iPhone's market share drastically dropped since it was first introduced.
In 2010, Android overtook iOS in market share, becoming the world's most popular mobile operating system. Today Android maintains over 80% of the global market share, making it the most popular mobile operating system.
There are two dominant marketplaces out there from where you can download your apps based on the operating system on your phone:
Both the App Store and Google Play were first launched back in 2008, they both contain a large variety of apps which allow their users to use their smartphones in different ways.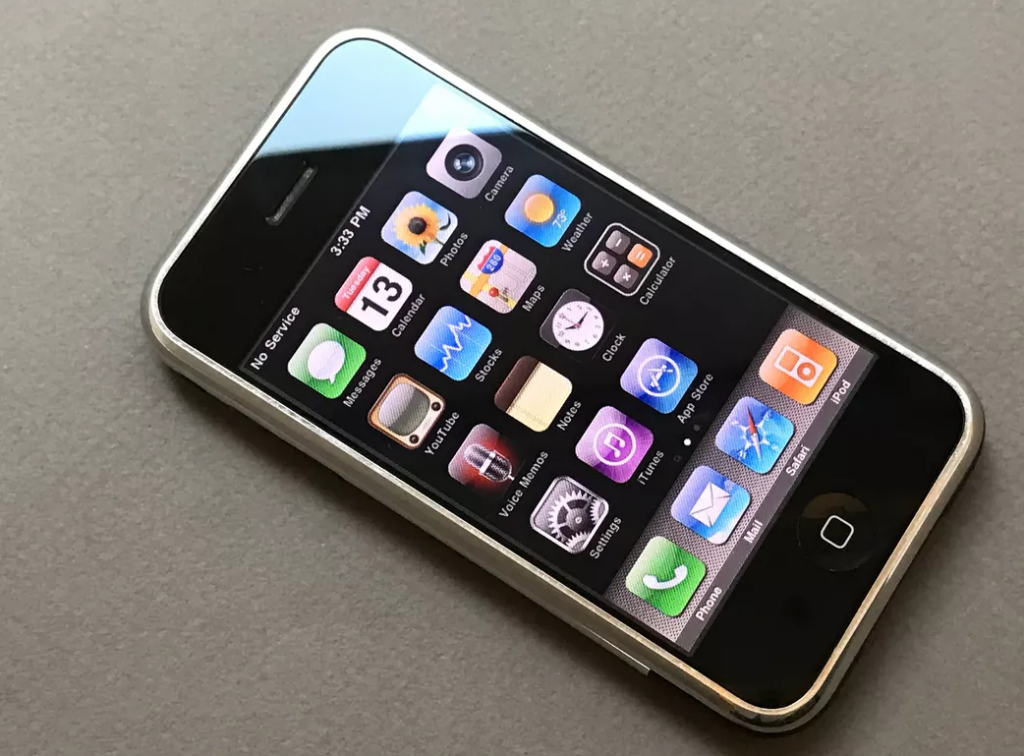 Mobile applications today:

Today's apps have come a long way compared to the first ones launched – we are spoiled with great experiences and freemium models in exchange for the historical value of our data. Free applications are the most popular ones, but we like to pay for meditation apps that keep us centered and the music apps which allow us to cut out ads and listen to our favorite songs wherever we go.
Whether we're talking about entertainment, communication or business, mobile applications have become our individual assistants, they offer a way to escape from reality from time to time.
Statistics show that in 2018 we have spent an average of 3 hours and 35 minutes a day on our smartphones. 90% of the time we spend on apps, such as Facebook, Instagram, Pinterest and other apps which are associated with social platforms.
Over the years, JustApplications has had the chance to build and design a large variety of apps, some were made to save lives, others to keep users entertained. We've built apps to help business owners to manage their inventory more smoothly, we've built apps for hospitals and even for companies that are about bringing clean water to 3rd world countries. There is the magic behind bringing ideas to life, and although we don't know where mobile applications will take us next, we are up for any challenges.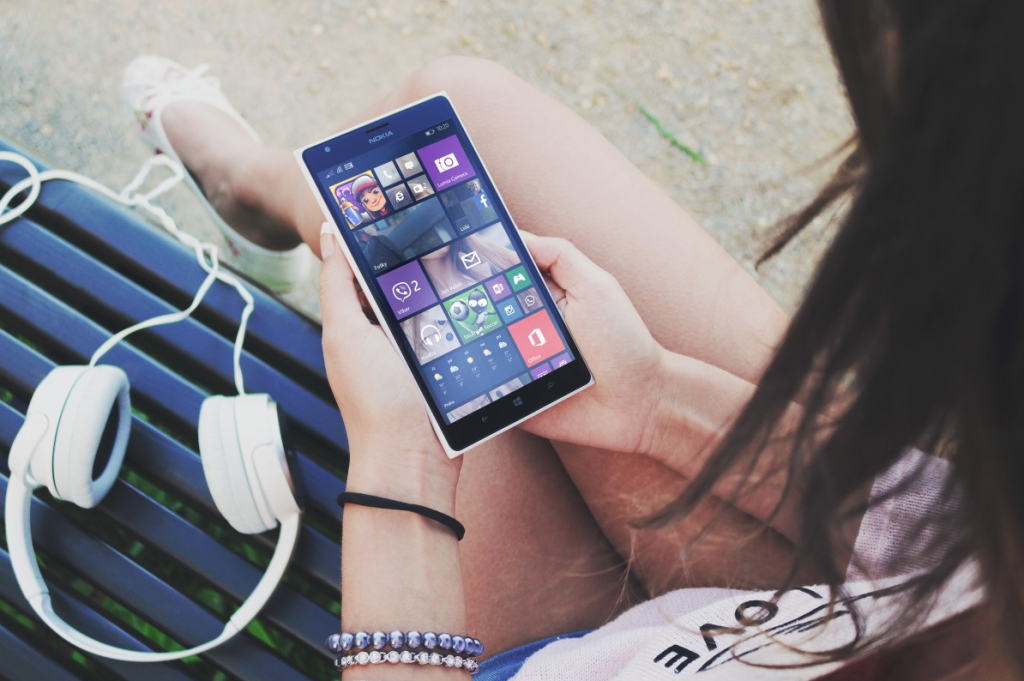 We hope that you will have the chance to bring your new ideas to life together with us and our award-winning designers and developers. We can't wait to hear from you!
Tags: apps, mobile apps, mobile development
Posted in Apps, Mobile development, News | No Comments »
Monday, July 8th, 2019
Small and medium-sized businesses should start placing app development on the top of their to-do-lists, as shopping is evolving faster and faster towards an app-user market.
A recent survey of Statista showed that 51% of consumers access a mobile app up to ten times each day, while 16% use apps for as many as 50 times a day. Another interesting survey, this time of comScore, showed that 70% of young consumers (between the ages of 18 and 39) use their phones to research a product before making a purchase. And seeing that a website or search engine won't provide the same on-the-go experience as a mobile app, most consumers use applications to find coherent data quickly and efficiently.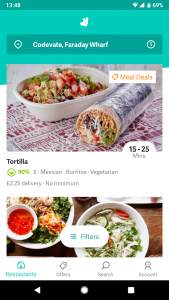 Apps help users gain access to reviews, unique deals, tailored content, instant push notifications alerting them to key issues and so on, which in turn helps businesses gain an increase in engagement. Fundamental issues such as confirming a purchase or booking a hotel reservation can now be completed in just a few clicks.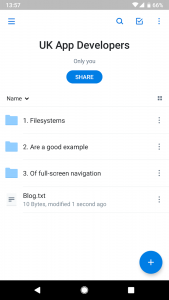 There are multiple types of applications available for development, such as Native apps (designed for a single, native mobile platform such as Android or iOS). Or Hybrid apps, (a combination of native and web apps, work across many mobile platforms and operate similarly to native apps).
All of them providing different types of navigation patterns, such as Hamburger Menus (3-bars, collapsed view), Tab Bar Menus (as found on YouTube and Spotify, offers increased visibility) or Full-Screen Navigation (one page of the app is almost entirely dedicated to navigation and expanding expand navigation icons exposes extra menu options) that help users find what they are looking for in no time.
The mobile app market is changing at a rapid pace. Many businesses have recognized the advantages that apps can provide. They can basically streamline the user journey and encourage consumers to commit to a purchase or inquiry. They also enhance the customer value chain with unique and personable experiences.
Mobile applications provide valuable insights into user behavior. This enables businesses to serve more relevant, highly targeted messages that drive engagement, revenue and cultivate customer loyalty. Just think of shopping as an experience – as we know it. It changes in front of our eyes, it's becoming more and more virtualized. That is why UK app developers can offer a great deal of visibility to online businesses because nowadays brands are exposed to customers in multiple formats.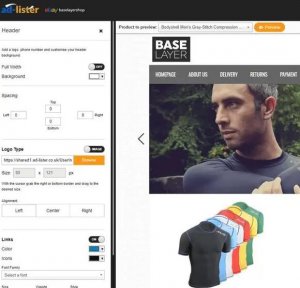 It is recommended to sell on multiple platforms, Omni-channel, as opposed to just one dedicated store or website. Ad-Lister is a good example of an application which was developed in the UK that helps businesses to keep up with consumer trends. The application allows sellers to list and manage their products online across multiple sales channels. Setup is done easily by importing the products from eBay, Amazon or Magento.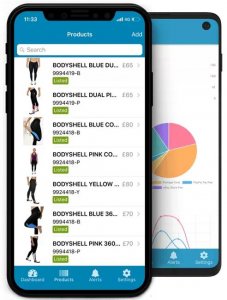 One of the big advantages Ad-Lister brings to the table is the fact that it allows users who spend time in between actual shops and warehouses to quickly add products on eBay using a barcode scanner which uses eBay's Catalogue to automatically fill out the product details by simply using the mobile app.
The mobile application can also be used to take pictures of the products for sale and upload them to Ad-Lister. The application also helps sellers save a lot of time with the push notifications received after each finished task.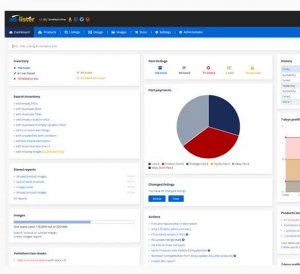 Even listings designs for multiple sales channels are available, as Ad-Lister comes with a built-in Template Builder that allows sellers to create listing designs in a matter of minutes. Creating eBay listing templates has never been easier – just drag and drop the desired elements on the listings and add custom campaigns such as Best Sellers and Related Items to promote those products. Then the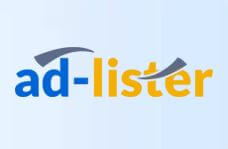 design can be applied immediately to thousands of live listings with just one click.
The eBay listing template builder allows you to choose from a selection of mobile-friendly eBay listing designs and customize them to meet the seller's requirements.
By using these attractive mobile responsive listing templates users increase sales and stand out from their competitors.
Tags: app development, appl;ications, apps, developers, development, just applications, mobile apps, native apps, online businesses
Posted in News | No Comments »