Posts Tagged 'project management'
Sunday, December 15th, 2019
JIRA vs. Trello – what's the difference?
First of all, what are they? JIRA and Trello are among the best-regarded tools for project management. They are part of a family of products designed to help teams of all types manage work.
Today we'll take a look into their benefits and drawbacks, and most importantly their main differences. Since Atlassian, the vendor of Jira acquired Trello, both project management tools are basically coming from the same company. But they are still competing over the same target group.
As such, if you're thinking about making the switch to Jira or Trello, this article might be the right place for you.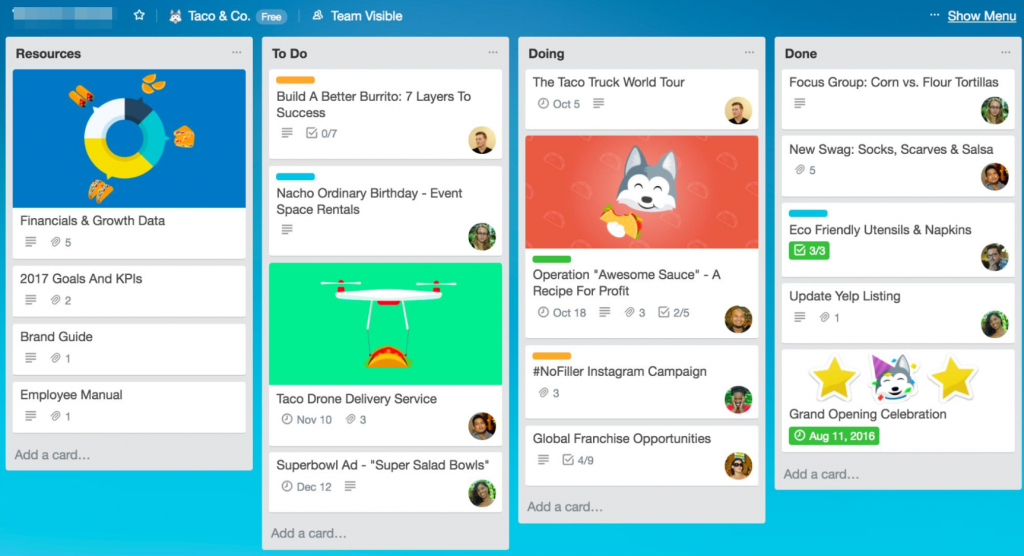 JIRA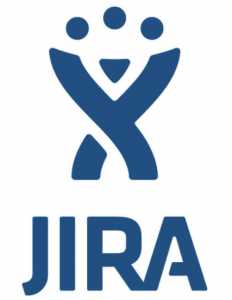 For teams who practice agile methodologies, Jira Software provides scrum and kanban boards out-of-the box. Boards are a task management hubs, where tasks are mapped to customizable workflows. Boards provide transparency across team work and visibility into the status of every work item. Time tracking capabilities, and real-time performance reports (charts, sprint reports, velocity charts) enable teams to closely monitor their productivity over time.
Teams can start with a project template or create their own custom workflow. Jira issues, also known as tasks, track each piece of work that needs to pass through the workflow steps to completion. Another feature called "customizable permissions" allow admins to determine who can see and perform which actions. With all project information in place, reports can be generated to track progress, productivity, and ensure nothing gets missed.
Trello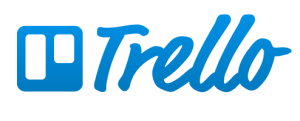 Trello is a task management app that gives you a visual overview of what is being worked on and who is working on it. It used the Kanban system, which was originally developed in Toyota as a system to keep production levels high and maintain flexibility. It is best represented as a whiteboard filled with post-it notes. Each post-it represents different tasks involved in the project.
JIRA or Trello?
Well, while both of them are great project management tools, Jira and Trello have some key differences. Since Jira was designed for software teams, it mainly targets software builders, developers, or project managers working on software projects.
In contrast, Trello has a much broader target audience, as it basically offers any kind of project tracking.
Keep in mind that both tools offer both Android and iOS apps for their users. They also offer integrations with tens of third-party tools and both of them are cloud-hosted. JIRA can be also had on-premises, not in the cloud, so that could be a key-selling factor for some.
Scrum vs. Kanban boards
A project management tool must adapt to these needs and must be customizable enough to fulfill them. Both – Jira and Trello – meet these needs of Scrum or Kanban and offer various board dashboards and card views for managing your team's tasks.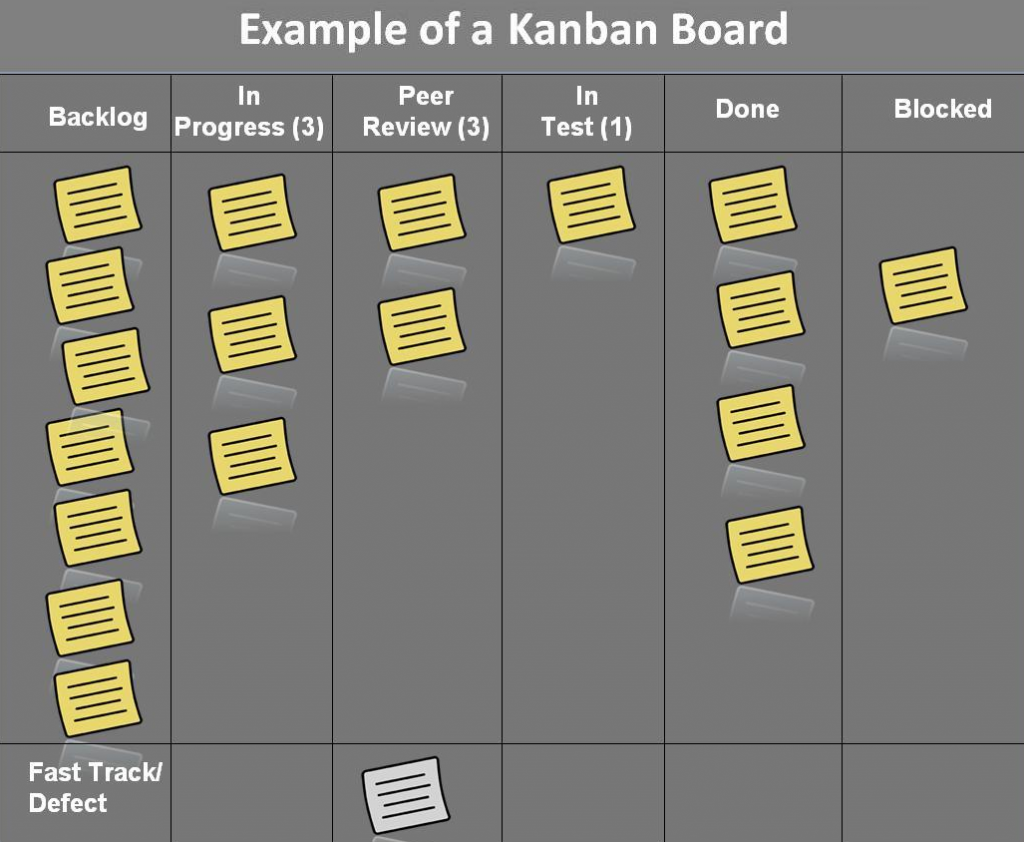 Also, when it comes to traditional project management features, JIRA seems to be one step ahead. If you're looking for a more comprehensive time tracking features, management reporting tools, and issue tracking functionality, you'll probably end up with Jira.
Pricing
The various plans for Jira and Trello depend on a couple of factors. But most importantly, the monthly price depends on the number of users.
As such, the basic pricing of Jira starts at around £10 per month. On the other hand, Trello offers a free account. As a team, we are pretty sure though that you'll end up choosing better plans, since both Start plans are pretty simple and limited.
Conclusion – which one should I use?
In a nutshell, if you're looking for comprehensive, fully-adjustable project management and tracking tool for your software team, you might end up using Jira. Jira is the go-to tool for large-scale project and teams. However, you must be aware that onboarding time and costs might be higher with Jira, as not so tech savvy people might have a harder time using it.
If you're looking for an easy-to-use project and task management tool for your small company, Trello might be the better choice. With its simple, yet well-designed user interfaces it offers small teams an easy entry in the world of project management.
Both of them are great, but it depends on the size of your company, your employees, developers, etc. As previously mentioned, for smaller teams – Trello would be great. But for larger teams with more complex needs, JIRA is the way to go.
Tags: JIRA, project management, trello, w
Posted in Apps, Comparisons | No Comments »
Saturday, November 9th, 2019
One of the first decisions we face when starting each of our project implementations is "Which development methodology should we use?" – that's why we thought an article about Agile vs Waterfall would be useful.
This is a topic that usually generates a lot of discussions and debates among the people working on the project. If this is not something you've worked with before, a definition of development methodology is in order; put very simply, it's a way of organizing and breaking down the work of software development. This is NOT about a style of project management or a specific technical approach, although you will often hear these terms all thrown together or used interchangeably.
There are two basic and very popular methods of managing projects in the modern software development industry:
Agile: a specific type of Rapid Application Development and newer than Waterfall, but not that new – this is often implemented using Scrum
Waterfall – also known as the traditional approach
Let's dive deeper into the two different methodologies:
What is Agile methodology?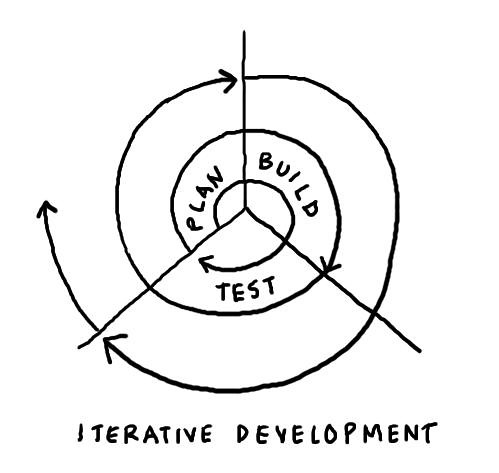 Agile methodologies – in our case, the "Scrum" variant – are built on the idea of a self-organizing, cross-functional team. This team develops a product using adaptive planning, evolutionary development, as well as early and frequent delivery with ongoing communication with the customer. Simultaneously, there is continuous improvement using customer feedback, this way each step of the project is tailored to the customer's needs.
As the name suggests, Agile is a very flexible and fluid method of working – any change in direction or scope can be quickly implemented without messing up the whole process. This is because instead of working on the entire product in one go, the team develops the project in phases.
The process starts with the most basic version of the product – bare minimum functionality, and all subsequent iterations are built up from it. These iterations are delivered to the client – or Product Owner – at the end of each sprint (phase).
A sprint is how the project's timeline is divided, each sprint can last up to two to six weeks. The team decides on the tasks to be completed at the beginning of each sprint, including what product features they will develop and how they will test them. That means the product evolves, adapting to, and delivering on, the most important and valuable features at that point in the project.
It often means a product can be put into use before it's even fully finished, so the project team can get early feedback from users.
What are the advantages of the Agile method?
First of all, it is focused on client feedback. So, it makes sure that the client is continuously involved during every stage.
Agile teams are extremely motivated and self-organized so it likely to provide a better result from the development projects.
Agile software development method assures high-quality work over the duration of the project
The process is completely based on incremental progress. Therefore, the client and team know exactly what is complete and what is not. This reduces risk in the development process.
What is the Waterfall methodology?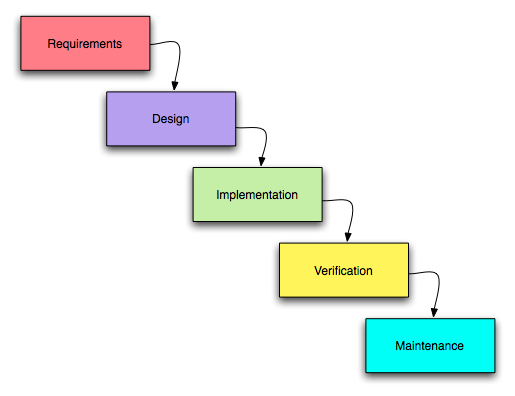 Waterfall methodology is the traditional method of software development, meaning that each phase is distinct and well-defined. The team completes each stage before they move on to the next.
First, the team designs the product, then develops it, and finally test the product once the development is complete.
The methodology is efficient, with each stage properly developed and documented. If the project is handed over to another team, they would not find it difficult to pick up from where the previous team left off because the planning and documentation is so comprehensive.
This does, however, mean that this methodology can be rigid. The planning stage is very distinct from the development stage, so there is not much room for changes once the product design has been finalized.
Typically, Waterfall is chosen where the buyer of the software has a clear specification and the development company needs to deliver exactly as required, often under a fixed price arrangement.
What are the advantages of the Waterfall method?
It is one of the easiest models to manage. Because of its nature, each phase has specific methods and review processes.
It works well for smaller size projects where requirements are easily understandable.
It ensures faster delivery of the project
Processes and results are well documented.
Easily adaptable method for shifting teams
Summary – Agile vs Waterfall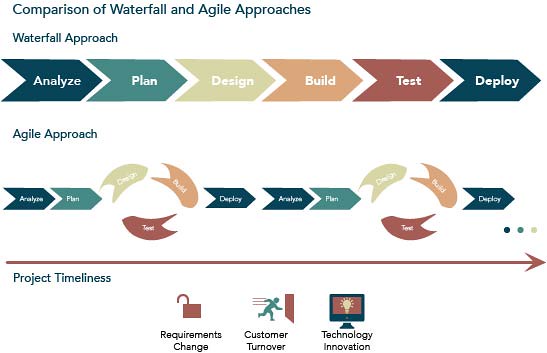 When it comes down to Agile vs Waterfall, it really depends on the type of project you are working on. Both methodologies are good for different types of situations and can help you to reach your project goals. To help you decide on which of these methodologies suit your project, here are the main differences between the two:
The Waterfall model is ideal for projects which have predefined requirements, and no changes are expected. On the other hand, Agile is best suited where there is a higher chance of frequent requirement changes.
The traditional method is easier to manage because it's a sequential and rigid method.
Agile is very flexible and it possible to make changes in any phase.
In the Agile process, requirements can change frequently. However, in a Waterfall model, it is defined only once by the business analyst at the beginning of the project.
In the Agile Description of project, details can be altered anytime during the SDLC process which is not possible in Waterfall method.
Tags: agile vs waterfall, app development, project management
Posted in Apps, Mobile development, News | No Comments »