★ ★ ★ ★ ★
Top mobile app developers 2021
What are biometrics? Before we being, I think it's a good idea to first explain what biometrics are. Biometric literally translates from Greek to "measuring life". It encompasses all the ways we can use physical and behavioral traits to identify a person....
No Results Found
The page you requested could not be found. Try refining your search, or use the navigation above to locate the post.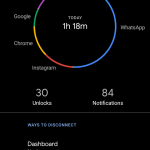 Google has updated Android to Android 10 and is now rolling out the update on Android devices, and of course, the first devices to receive the update are the Pixel smartphones. Major Android updates usually have dessert-themed names, in alphabetical order. However, months before they release, they have...