What is new in iOS 13 – the latest iPhone operating system?
Apple introduced the newest version of its iOS operating system, iOS 13, on June 3rd 2019. It was showcased at the keynote event of the 2019 WWDC (Worldwide Developers Conference). iOS 13 is a huge overhaul to iOS, with a long list of new features.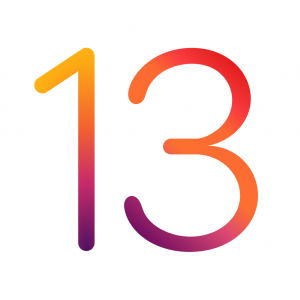 Firstly, Apple continued on with its optimization trend introduced in iOS 12, making iOS 13 faster and more efficient than ever. App update times have improved, app launch times are two times faster, app download sizes have been reduced by up to 50 percent, and Face ID is 30 percent faster.
The speed improvements aren't very noticeable on the newest devices (iPhone Xs and 11), as those phones were already extremely fast. However, on the older devices such as iPhone 6S, 7, 8 and X, the speed improvements are huge. Apple is saying that these older devices will feel a lot faster, up to 50% faster.
Dark Mode is here!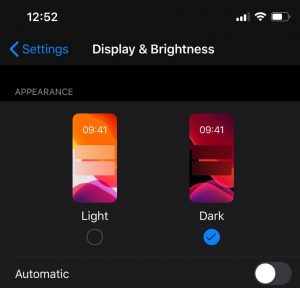 There's also a new system-wide Dark Mode option, which changes the entire look of the operating system from light to dark. You can choose either option, or have Dark Mode come on at sunset or on a custom schedule. All native Apple apps feature Dark Mode support, and third-party apps can use Dark Mode APIs to add Dark Mode integration.
While many consider the Dark Mode option to only be an aesthetical change, it's also great for improving battery life. This only applies to devices with OLED screens, not LCD, so if you have an iPhone X, Xs, Xs Max or 11 Pro, you should notice better battery life when using Dark Mode. How is it possible to save battery life just by having Dark Mode enabled? OLED screen technology is much more advanced than LCD technology. While typical LCD screens use a backlight, OLED screens don't have backlight, only the pixels light up (as needed). So if most of the interface is dark, the pixels won't light up, which means saved battery.
New Photos app and editing tools
Apple have also overhauled the Photos app, introducing a new feature that curates your entire Photos library. This will show you a selection of highlights from your life by day, month, or year. Photos and videos are also intelligently organized, making it easier to browse and relive your favorite moments.
Photo editing tools in the Photos app have been revamped to make it easier than ever to edit your images. Your editing tools are now at the bottom of the Photos app, and there are handy slider wheels available right at your fingertips when you tap the "Edit" button.
iOS 13 also gives you the capability to fully edit videos, letting you rotate, crop, and apply filters to videos. In the Camera app, you can make Portrait Lighting adjustments, moving the light closer or further away depending on the look you're going for. There's also a new High-Key Mono lighting effect for creating monochromatic looks.
iOS 13 introduces a streamlined, less obtrusive volume HUD for the first time. Now there's also an option to download apps of any size over an LTE/4G connection, untethering you from WiFi.
iPadOS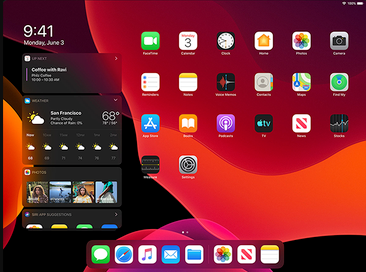 Apple has finally separated the operating systems between iPhones and iPads. As such, the OS on iPad tablets is no longer called iOS. The new name for the tablet OS is iPadOS. This has been done in order to differentiate between phones and tablets (read more here). iPadOS takes advantage of the larger display size and optimizes apps to look better and be more usable on the larger screen.
iPhones are now faster than ever, even the 5-year old iPhone 6S still holds its own. What makes iPhones great is also the fact that they have access to the world's largest app market – the App Store. The App Store has also been completely revamped in iOS 13, having a fresh new look. App updates are done seamlessly now, and finding apps that you need has been made even easier.
The new App Store
Back in iOS 11, Apple gave the App Store its first big facelift in years when it added its own editorial content in a new Today tab. They have also split Games and Apps into their own tabs, and redesigned app pages. In iOS 13, the App Store is going through another significant revision. It's not quite as big a reorganization as in iOS 11, but it's a significant change to how you update and manage your apps.
Having access to the App Store gives iPhone users access to millions of great apps. Amazing apps that range from entertainment apps, social media apps, and even apps that save lives – everything can be found on the App Store. This is why we consider the largest marketplace for apps, the App Store, to be a vital component of the iPhone user experience.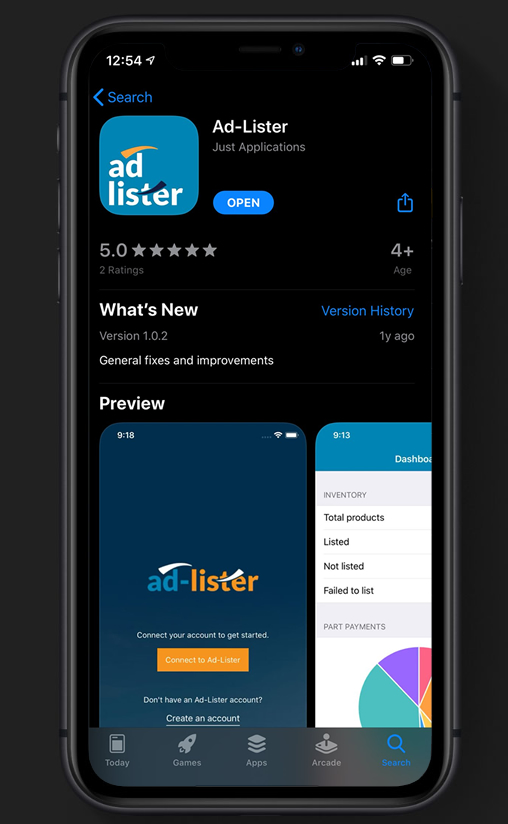 By having an app on the App Store you reach to over a billion users. So if you have an amazing idea for an app, having it developed for iOS is the best way to go.
Just let us know about your idea, and we will turn it into reality. Our iOS developers are more than keen on hearing your idea and helping you shape the future of your company. We can help you with everything – from listening to the initial idea, to improving it, developing it and putting it on the App Store – we can make your dream come true. We don't just build apps, we create them with love.